Bagyenda's children acquired multibillion properties despite Shs5 million salaries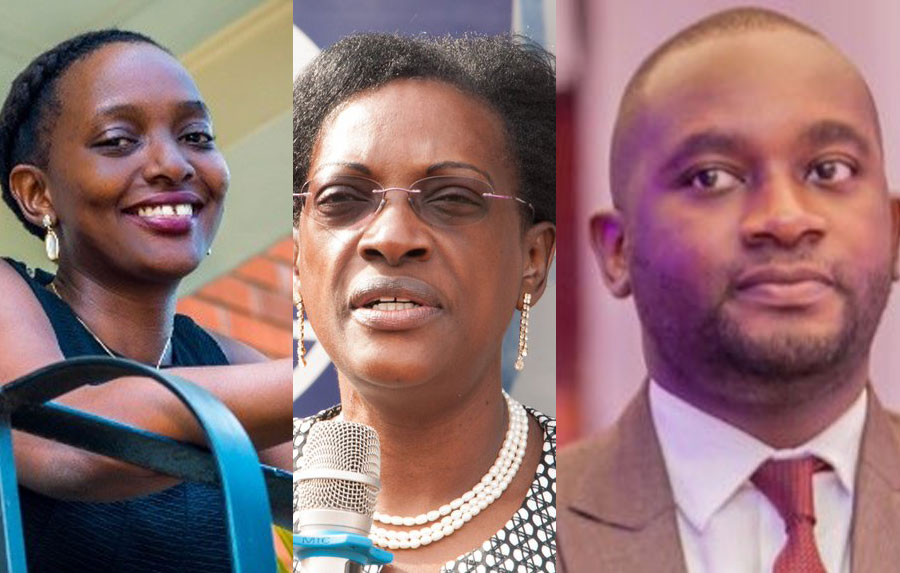 Following a recent revelation last that sacked former central bank Executive Director in charge of supervision, Justine Bagyenda, wired up to Shs499,428,906 million to a mobile money account belonging to his son, further details have emerged showing that her two children employed at Umeme and Stanbic earn less than Shs5 million each in salary but own multibillion properties.
Embattled former Bank of Uganda director for supervision Justine Bagyenda could have wired billions of shillings to her children who acquired multibillion properties on a day their mother transacted in mobile money, this news website can reveal.
The two children, Robert Muhumuza and Caroline Agaba, are both duly employed with the private sector but investigations show that they earn no more than Shs5 million each, which raises questions as to how they managed to acquire such prime properties with their salaries.
The two children own prime properties in Kampala and Western Uganda, raising questions as to how they could have afforded those properties without the help of their mother.  Already Bagyenda's immense wealth is under investigation, pointing to the fact that she could have used her children to partly hide her wealth.
Robert Muhumuza Bagyenda, a manager in charge of Agent Acquisition & Supervision at Stanbic Bank, and Caroline Agaba, a Network Performance Engineer at Umeme, according to their LinkedIn online profiles.
According to credible sources at Stanbic where Muhumuza works, he earns a salary of Shs4,452,000 raising questions as to how he is able to service a dfcu mortgage for Block 200, Plot 1548- Munyonyo Makindye Division– measuring about 0.0700 hectares said to be worth more than Shs600 million.
The mortgage was registered at the registrar of titles, on February 2, 2016.
This new revelation about Muhumuza's salary could offer an explanation as to why her mother sent her up to Shs499,428,906 on mobile money– to pay for the properties, acquired in his names on behalf of the mother.
Investigators from the IGG and Financial Intelligence Authority, who placed Bagyenda under investigation, may want to inquire into why Muhumuza, opted to take up a mortgage facility at a competitor bank, at an average 20% from dfcu, yet Stanbic bank, his employer, offers all its staff mortgages at 7%.
Caroline Agaba, also a daughter of Bagyenda, on the other hand, earns below Shs4 million per month at Umeme. On the same date (February 2, 2016), Agaba had a prime property in Nakawa Division, Block 205, Plot 1352 measuring 0.0649 hectares registered in her names.
Undeveloped plots of that size in Nakawa are valued at over Shs500 million.
Little is known about a one Murembe, also believed to be a Bagyenda kid, who also registered another piece of property on the same day- Block 252 Plot 105A in Nakawa Division measuring 0.0800 hectares; also said to be worth more than Shs500 million.
The three children together with Justine Bagyenda, already co-own two prime properties: Plots 10 and 21, measuring 0.0840 and 0.0820 Hectares respectively along Museveni Road in Ntungamo Municipality. They also own another property at Plot No.10, Kaguta Road in Mbarara Municipality.
Bagyenda's children in trouble?
These new clues emerging about Bagyenda's desperate efforts to hide her wealth could provide clues to investigators from the Inspectorate of Government and the Financial Intelligence Authority.
Should the charges against Bagyenda be found to be true, then her children too could be charged under the Anti-Money Laundering Act, 2013 (AMLA).
Under the act, persons who knowingly aids money laundering faces imprisonment of up to five years or a fine not exceeding thirty three thousand currency points (Shs660,000,000).
Heriot-Watt Graduates
Both Robert Muhumuza and Caroline Agaba are graduates from the prestigious Heriot-Watt University, in Edinburgh, Scotland.
Muhumuza graduated with an Electrical & Electronics Engineering degree, majoring in Computer Systems Networking and Telecommunications and worked at Airtel as a Network Planning & Optimization, Junior Engineer in 2009 and left in less than a year to join Stanbic.
At Stanbic, he rose through the ranks to become a manager at Stanbic Bank's Corporate & Investment Banking division.
Caroline who graduated from University of Cape Town with a BSc Electrical Engineering and later, did an MBA, business Administration at Heriot-Watt University, worked at Orange Telecom and Ecobank in junior positions, before joining Umeme  as a network Performance Engineer.
WHO Director General visits Uganda to assess Ebola response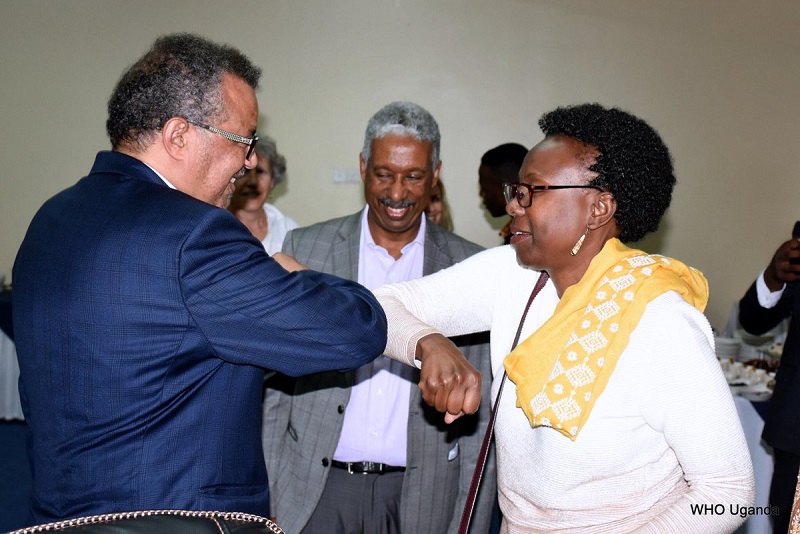 World Health Organization (WHO) Director General, Dr. Tedros Adhanom Ghebreyesus, is in the country to assess Uganda's response to the current Ebola outbreak in Kasese District, Western Uganda. 
Kasese is one of 127 Ugandan districts, located in western Uganda and 400km away from the capital, Kampala.
Dr. Tedros made a stopover in Uganda while on his way from the Democratic Republic of Congo (DRC) where he visited the Ebola hotspots, Butembo and Katwa. This is his third visit to Uganda since the Ebola outbreak was declared in August 2018 in DRC.
He was received by the Minister of Health, Hon. Dr. Jane Ruth Aceng and her technical teams, Mrs Rosa Malango the UN Resident Representative, Dr Yonas Tegyn the WHO Country Representative to Uganda and Dr Lisa Nelson, the Centers for Disease Control and Prevention (CDC) Director in Uganda, yesterday at Protea Hotel in Entebbe at 7:00PM.
In his remarks, Dr. Tedros pledged continued support to Uganda to contain this outbreak. "From our side, I would like to pledge that we will continue mobilizing global and regional support to control this outbreak as soon as possible. It is not clean until the outbreak in DRC is finished"
Dr Tedros commented on the seemingly declining trends in Butembo and Katwa. He said, "There appears to be a decline in Butembo and Katwa areas. However, in my discussions with my colleagues, we agreed to be very careful with optimism but very cautious optimism because the Ebola situation in DRC has been very unpredictable with up and down trends.
He further said that Mabalako where the Ebola outbreak was first confirmed in August 2018 has once again become a hot bed of new infections.
"Mabalako is now the hottest place where cases actually came from to Uganda" Dr Tedros noted.
Dr. Tedros explained that "I have accepted the assessment of the WHO Emergency Committee that although the Ebola outbreak in DRC is an emergency in the country and the region, it does not currently constitute a Public Health Emergency of International Concern (PHEIC)."
He also revealed that in December 2018, WHO requested international pharmaceuticals giant, MERCK to produce more doses of the 'Ebola-rVSV' vaccine, to continue supporting the outbreak.
In her remarks, the Minister of Health, Hon. Dr. Jane Ruth Aceng said that, the transition from a preparedness mode to a response mode was not difficult given that Ministry of Health and partners had invested heavily in ten months of preparations to handle any eventualities. However, she said, "The challenge is that we now have to again mobilize resources for the response phase."
She appreciated the WHO for the support with the Ebola vaccines during the preparedness phase, where over 4,200 frontline health workers and other workers were vaccinated in Uganda.
"During this response phase, we have received a total of 3,400 doses of the vaccine. A donation of 400 doses from the DRC as a quick initial measure to kick start vaccination of contacts, frontline health workers and other workers who were not vaccinated, and an additional 3,000 doses sent in by WHO. All these arrived very timely and vaccinations commenced last Saturday, 15 June 2019 where over 20 contacts were vaccinated. Today, we expected to vaccinate over 70 people and the process will continue," she said.
Dr Tedros is expected to meet the President of Republic of Uganda H. E. Yoweri Museveni on Monday, 17th June 2019 for a bilateral on the current Ebola outbreak that has spilled over to Uganda.
Dr Aceng appreciated the efforts and contributions of all partners in Uganda towards the containment of the Ebola outbreak.
The UN resident Coordinator, Rosa Malango appreciated the political commitment of Government in responding to emergencies. "I have discussed with Dr. Yonas, and agreed to meet on Monday 17th June 2019, to once again analyze the gaps and identify where support is needed in terms of financial resources" she said.
As of now, Uganda has no confirmed case of Ebola. Two suspect cases were under isolation in Bwera Ebola Treatment Unit as of Sunday 16th June. One of the suspect cases tested negative for Ebola and has been discharged, while results of the other suspect cases is pending.
The European Commission on 13th June 2019 announced an emergency funding of €3.5 million, of which €2.5 million is for Uganda and €1 million for South Sudan to strengthen rapid detection and reaction to Ebola cases. This is over and above the €17 million in EU funding for Ebola response since 2018 in the Democratic Republic of Congo and prevention and preparedness actions in Uganda, South Sudan, Rwanda and Burundi.
UNICEF, the UN Child Agency has provided over 5500 hand washing facilities to critical areas such as hospitals, schools and border entry points in 17 districts across Western Uganda.
The Government of Ireland has also stepped in with a donation of two all-terrain 4*4s to improve the mobility and logistics by Ministry of Health workers.
World Bank's IFC considering USD70 million loan to Umeme
The International Finance Corporation (IFC) the largest global development institution and a member of the World Bank Group, has reported, they are considering lending up to USD 70 million (UGX263.2 billion) to Umeme Limited.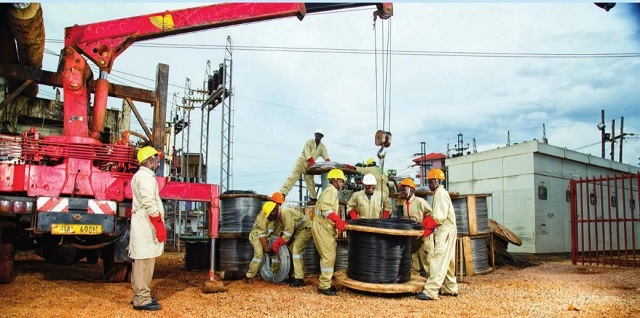 Umeme is Uganda's largest power distributor.
In a disclosure posted on their website, IFC said they plan to raise a senior loan for up to USD 30 million from IFC's own account, and up to USD40 million to be mobilized from other lenders- altogether USD 70 million.
IFC said in the disclosure that the debt financing will be used to support "Umeme's next 6-year (2019-2024) capital expenditure program, which will mainly focus on: network upgrades to enable load growth and additional connections to support uptake of new generation, safety/reliability enhancements, and implementation of smart meters to continue improving collections and reducing commercial losses."
"The Project will support the growing demand for electricity in Uganda, and contribute to ongoing efforts to increase access to electricity. This will help fulfil the Government of Uganda's efforts to improve electrification rate from the current 27% to 60% by 2027, and complement the significant growth (almost double) in generation capacity expected by 2020 (from 183MW Isimba and 600MW Karuma dams, and small solar/hydros)," said IFC in their disclosure.
"In addition, the Project has potentially significant indirect and induced effects on value added and employment as Umeme's network expansion plan focuses on zones with high electricity demand and economic growth potential. Finally, it will improve resilience of the main distribution network in Uganda and reduce losses, through adoption of advanced smart technologies, adequate maintenance and upgrade of ageing assets," added IFC.
IFC further said that by availing more affordable commercial and institutional financing, which is not readily available in the Ugandan market, Umeme will be enabled to "increase the average maturity of its loans and free up cash flow for Capex."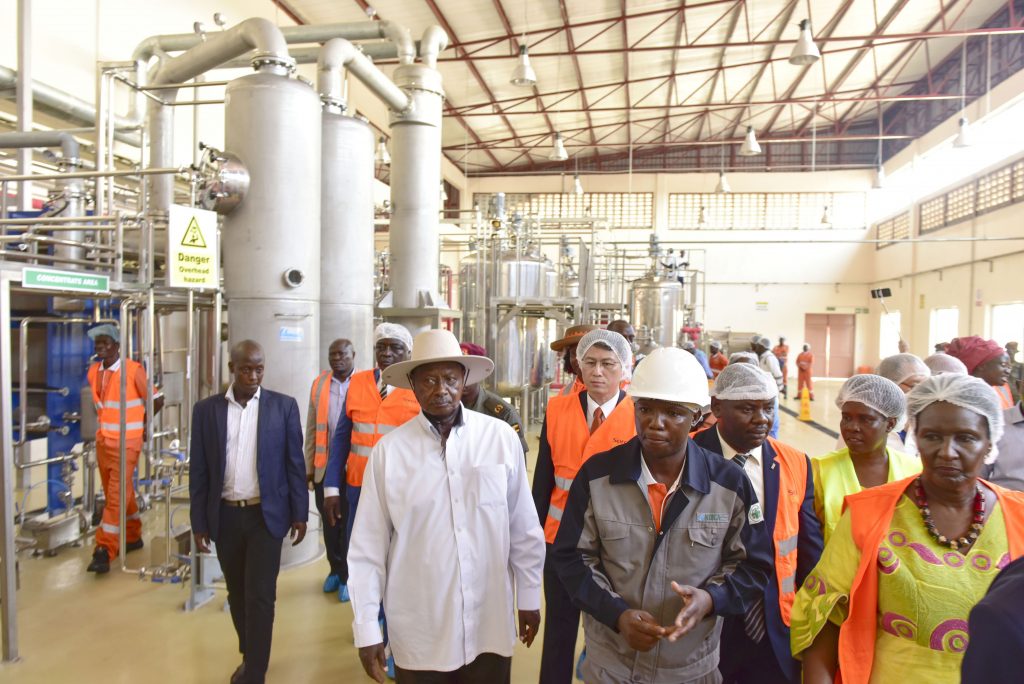 "IFC's involvement and proposed structure will also provide comfort to existing commercial lenders to potentially increase their commitment to Umeme," said IFC.
This disclosure, coming at the same time as government's confirmation last week that it will renew Umeme's 20-year concession comes in handy and is a growing show of confidence in the power distributor.
The financing, if approved will bring, the total amount of lending to Umeme by IFC to USD185 million over the last 10 years. Umeme, which has previously been hailed by the World Bank as "by far the most successful Public Private Partnership "in the previous past has attracted up to USD 265 million in funding from the International Finance Corporation (IFC), Standard Chartered Bank, and Stanbic.
In a recent interview with CEO East Africa, Patrick Bitature the Umeme board chairman, said Umeme will need to invest up to USD450 million in capital expenditure (CAPEX) alone. He however added that to create a robust enough distribution network to last the country for over 20 years, Umeme will need to invest between USD1 billion and USD1.5 billion over the next five to ten years.
To date, Umeme has invested $627m (UGX2.4 trillion) into doubling the distribution network to over 34,000km from the 16,000km it inherited and grown customer connections by more than 4 times- from the 290,000 inherited to 1,291,811 by end of 2018.
Gov't refutes missing money allegations at BoU but confirms currency related scandal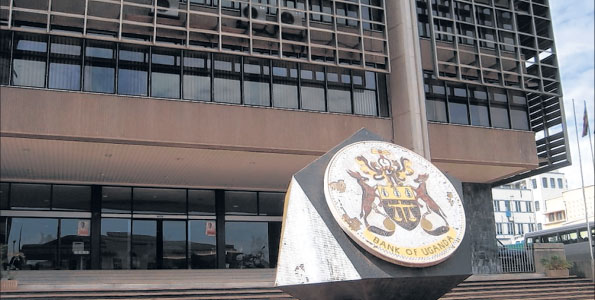 Government has refuted claims that any money is missing at Bank of Uganda but confirmed an investigation is going on to establish how illegitimate cargo, found itself on a chattered plane carrying new BoU banknotes on April 27th.
On June 14th, nearly 24 hours after it was first reported by online media houses, government spokesperson and Executive Director of the Uganda Media Centre, Ofwono Opondo P'Odel told a hastily organised press conference that while there was no money missing.
"No arrests have been made, it's just investigations of about six to eight Bank of Uganda officials in procurement, currency and legal for failing to do due diligence. Others are customs officials from the airport," the Uganda Media Centre official twitter channel posted.
He however did not explain why it took nearly 50 days, for government to come out openly about the scandal.
Ofwono Opondo said that following the discovery on arrival in Uganda, that the cargo plane, belonging to a yet unnamed carrier, was carrying 5 more cargo palettes, BoU officials reported to the Governor, who then called in the Statehouse anti-graft Unit to investigate.
""Governor of Bank of Uganda Prof Tumusiime Mutebile then wrote a letter to the Anti-Corruption Unit at Statehouse to conduct a special expeditious investigation," Ofwono said.
Earlier statements by both the Statehouse anti-corruption Unit and Bank of Uganda had confirmed an investigation was going on, but declined to specify the nature of the crime and the extent.
Both a letter to the Anti-Corruption Unit at Statehouse to conduct a special expeditious investigation," Ofwono said.
Lt. Col. Edith Nakalema's State House Anti-Corruption Unit called it a "special investigation on a matter pertaining to the Bank's procurement and supply chain activities" while a statement by Bank of Uganda Governor, called it "an anomaly in the inventory of the expected consignment."
Mutebile in his statement said that following the anomaly, he "requested the Anti-Corruption Unit (ACU) of State House to investigate the matter."
"The ACU has started investigations and Bank of Uganda is fully co-operating with the process," Mutebile added.
Ofwono Opondo said that preliminary investigations showed that the extra 5 palettes belonged to 13 different entities that among others included the United Nations, USAID and city businessman Charles Mbiire.
Cash heist?
When the story first leaked to the media, unconfirmed reports on several online media platforms said, Lt.Col Edith Nakalema's unit raided the central bank this week and arrested five officials in the currency department over what is said to be unauthorised printing of vast sums of currency- said to be in excess of UGX90 billion, for private benefit.
It was also alleged that the money entered into the country via Entebbe International Airport, but never made it to the central bank's strong rooms.
BoU's Director of Communications, a one, Charity Mugumya was unreachable.
This reporter spoke to BoU Tumubweine Twinemanzi, the Executive Director, Bank Supervision and Mrs. Susan Wasagali Kanyemibwa, the Bank Secretary (Executive Director), who both declined to talk about the matter and referred this reporter back to the central bank's spokesperson.
An answered questions remain
Even though government has refuted claims that any money is missing, it is unclear why it took more than a month to come out about the scandal.
It also remains to be understood why BoU senior officials initially denied knowledge of the scandal.
We will over the coming days unveil more details about the scandal.