Ashwini Kumar consolidates year two at Baroda with a 48.7% profit jump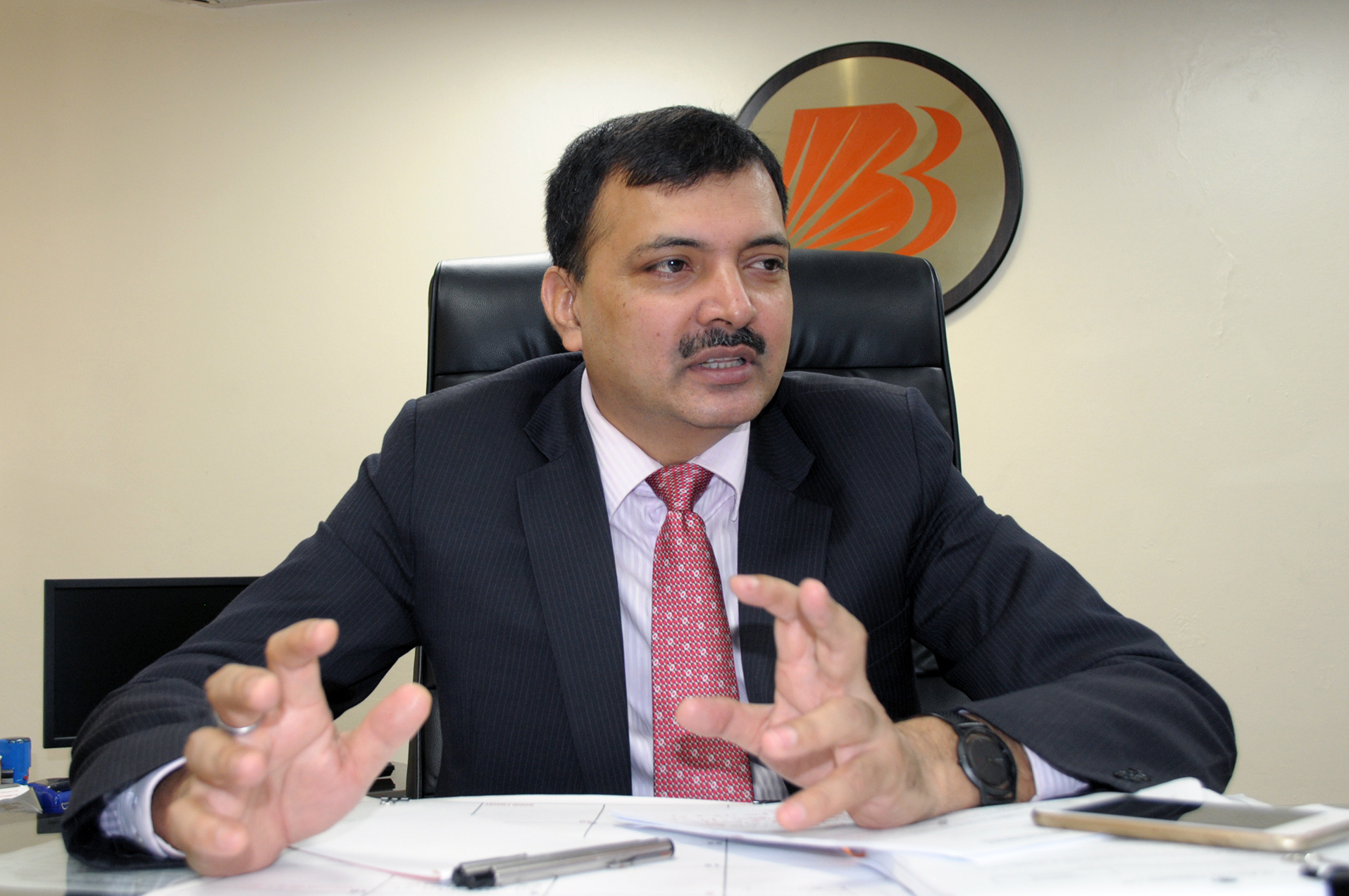 Shareholders of Bank of Baroda (USE: BOBU) will smile all the way to the bank following a 48.7% reported increase in net profit. According to results published last weekend, the lender's profit grew from UGX49.4bn to UGX73.48bn- thanks to a 12.6% rise in income coupled with 6% drop in total costs.
Total income rose from UGX174bn in 2017 to UGX196bn while total expenditure declined from UGX109.9bn to UGX103.3 bn.
The bank's earnings were buoyed by a 22.8% rise in lending- from UGX616.6bn to UGX757.2bn leading to a 16.6% rise in interest income- UGX74.1bn in 2017 up to UGX86.4bn
Interest income formed 44% of the bank's entire income in 2018.
Fees and commissions income also grew by 40% from UGX20.9bn to UGX29.2bn.
Customer deposits grew by 11.8% from UGX1.53 trillion in 2017 to UGX1.71 trillion in 2018.
An average decline in industry interest rate on deposits from 1.65% in 2017 to 1.4% in 2018 allowed Baroda to reduce interest expense on deposits by 16.2% from UGX58.2bn in 2017 to UGX48.8bn; that coupled with a 6.3% decline in operating expenses- saw an above industry average profit surge.
The 2018 performance, marks the first full year of Ashwini Kuma being in charge and as such is a test of his credentials as a Managing Director. Kumar took over the bank's management on 12th April 2017 following the exit of Birbal Singh Dhaka, the bank's boss, since December 2013.
2017 performance was tepid- total assets increased by 4.02% while net profit increased by 0.27%. Customer deposits grew 0.3% while lending grew by 5.2%.
UGX25 billion in dividends
The bank's board has proposed a 33.3% increase in dividends from UGX7.5 per share to UGX10. The bank has set aside UGX25bn (34% of the profit) for dividend pay-outs.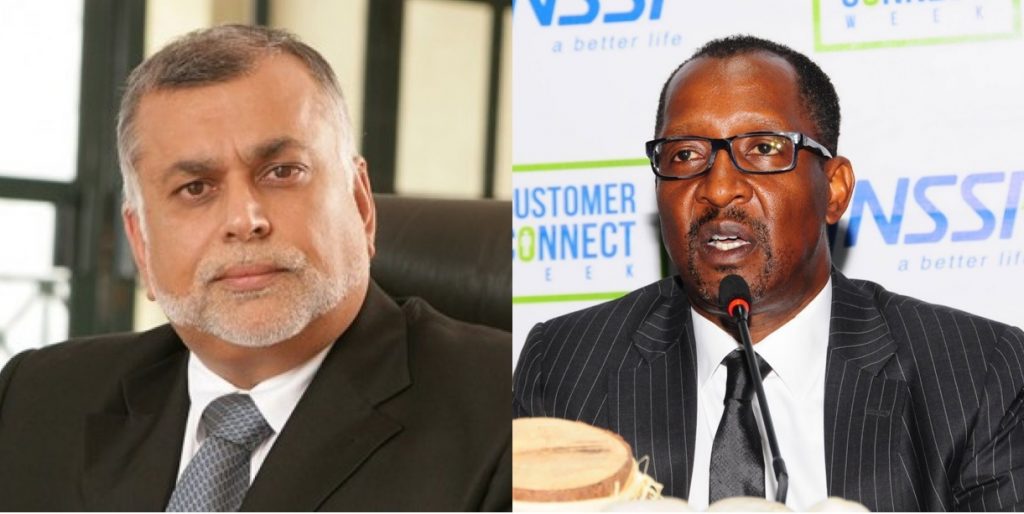 The largely conservative Baroda is emerging as an attractive investment compared to its 'noisier' competitors on the stock exchange.
The bank's dividend yield stands at an attractive 8% compared to Stanbic's (USE: SUHL) 6% and dfcu bank's (USE: DFCU) 4.9%).
Based on the published 2018 results, Baroda posted also posted competitive return on assets (ROA) of 4.80% compared to Stanbic's 3.99% and dfcu bank's 2.04%. Baroda's return on equity of 22.12% also compares favourably to that Stanbic's 23.5% and by far outstrips dfcu's 11.6%.
Baroda's Earning Per Share (EPS) is also up to UGX29.39 in 2018 from UGX19.76 in 2017, implying an attractive Price to earnings (PE) ratio of 4.42x and PB of 0.87x (Stanbic 1.82x, DFCU 0.96x).
EPS is the net reported earnings of a company per share and is an indicator of a company's profitability. The price-to-earnings ratio on the other hand measures a company's current share price relative to its per-share earnings (EPS).
Bank of Baroda Managing Director, Mr Ashwini Kumar. The bank has seen a 48.7% rise in net profit and a 12.1% growth in assets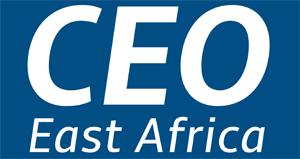 Kwame Ejalu's Kent Holdings, acquires Alexander Forbes' Ugandan unit; rebrands to Zamara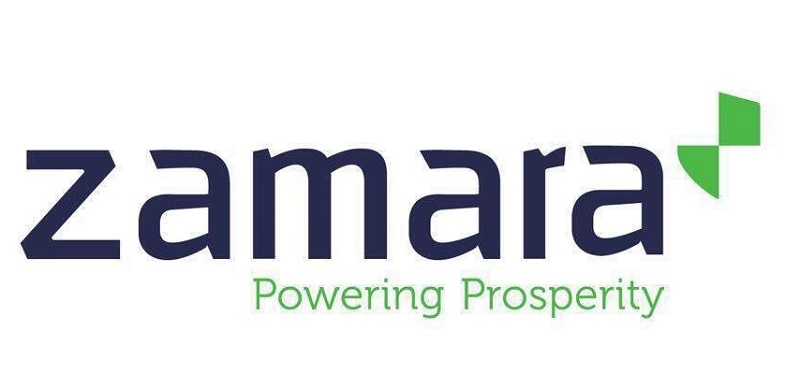 Alexander Forbes Financial Services Uganda Limited is now Zamara Actuaries, Administrators and Consultants (U) Limited.
This follows the ongoing exit of the South African financial services group from Uganda and the sale of their 51% stake in Uganda to Kent Holdings Limited- a Ugandan financial services group with interests in insurance brokerage and pensions management.
The two companies affirmed the sale, in a joint statement on August 21st, by Bonga Mokoena the Alexander Forbes Emerging Markets (AFEM) Chief Executive Officer and Kwame Ejalu, the Kent Holdings Limited Chairman.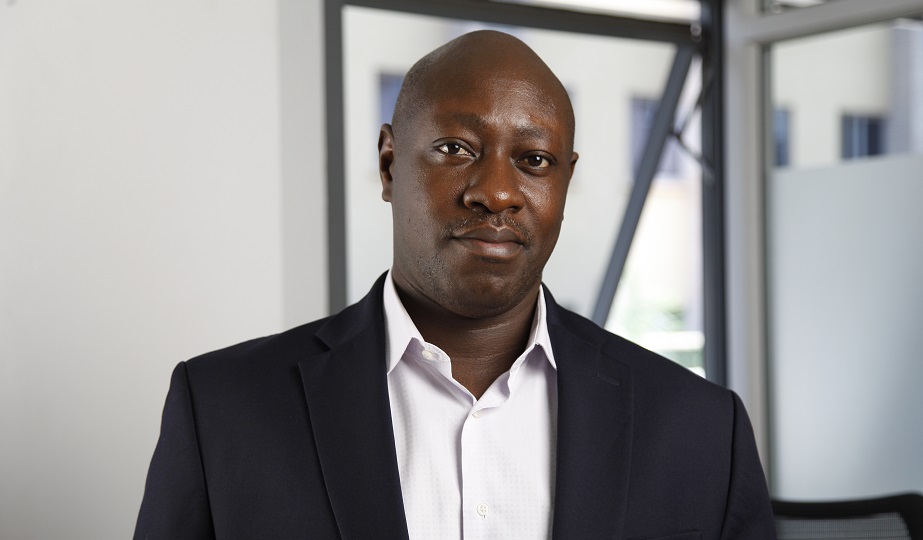 "Alexander Forbes Emerging Markets (AFEM) and Kent Holdings are pleased to announce that an agreement has been reached on a sale of shares to Kent Holdings Limited. On 2 July 2019, a sale of shares agreement was executed in terms of which, AFEM sold 51% in Alexander Forbes Financial Services Uganda Limited, to Kent Holdings Limited, a co-shareholder in Alexander Forbes Financial Services Uganda Limited," read the statement.
Kent Holdings, previously owned 49% of the Ugandan operations.
The statement however said that "the sale of shares agreement is subject to fulfilment of conditions precedent."
"The terms and conditions of the sale agreement remain confidential," both executives announced, but confirmed that Alexander Forbes has effected a name change and will now be known as Zamara Actuaries Administrators and Consultants (Uganda) Limited.
The name change was gazetted on 17th July 2019.
"Alexander Forbes Financial Services (Uganda) Limited, has been by a special resolution passed on 10th July 2019 and with the approval of the registrar of companies changed its name to Zamara Actuaries Administrators and Consultants Limited- 17th July 2019," reads General Notice No. 762 of 2019, extracted from the Gazette.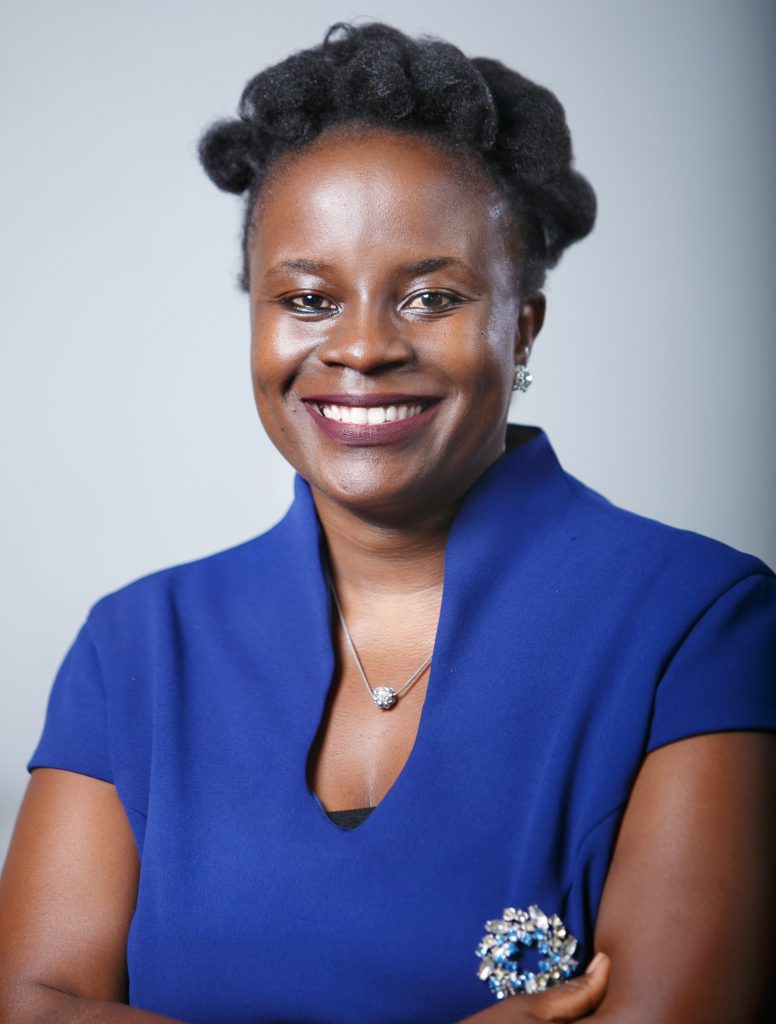 In a separate announcement, media announcement run in the local dailies, Zamara also confirmed their entry into the Ugandan market, promising that they called "fresh perspective in the delivery of financial services in Africa."
Who is Zamara?
According to their media announcement, the Zamara Group is a specialised financial services group providing actuarial advice and retirement administration solutions in financial services, umbrella retirement solutions, investment and risk sectors to individuals, corporates, parastatals and retirement fund clients.
The firm currently administers assets in excess of KSh. 280 billion an equivalent of UGX 9.995 trillion and is the only actuarial, consulting, accounting and pension administration firm in Kenya to be ISO 9001:2015 certified.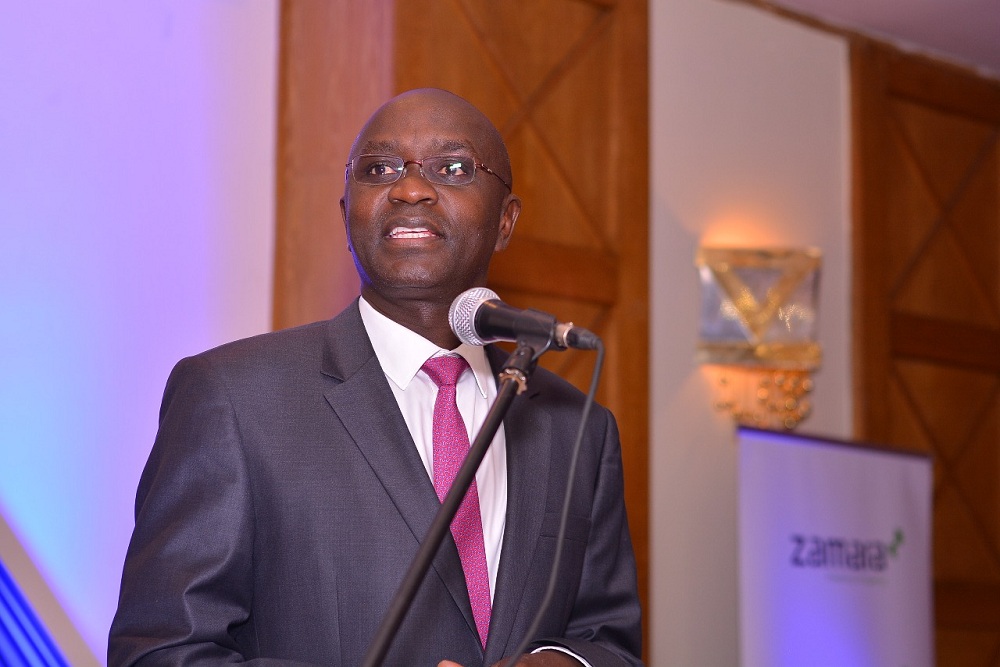 Uganda is the sixth Zamara operation after Kenya, Nigeria, Rwanda, Tanzania and Malawi. Zamara started operations in Kenya over 23 years ago as Hymans Robertson and later changed to Alexander Forbes (East Africa) Limited before renaming to Zamara Actuaries, Administrators and Consultants Limited, following the exit of Alexander Forbes from the Kenyan market in 2017.
For four consecutive years, Zamara, their umbrella fund, the Zamara Fanaka Retirement Fund (formerly Alexander Forbes Retirement Fund) and Zamara Vuna Pension Plan (formerly Alexander Forbes Vuna Pension Plan), Zamara's individual pension plan have been variously awarded in Kenya's Think Business Awards.
A brand that embodies a fresh perspective on the delivery of financial services
Commenting on the entry of Zamara into Uganda, Kwame Ejalu, the Kent Holdings Chairman said: "We are enthusiastic about this partnership between Kent Holdings and Zamara Group as it marks the entry into Uganda, of a formidable brand that embodies a fresh perspective on the delivery of financial services in Africa. This partnership blends Kent Holdings' 22 years of local experience and strategic leadership with Zamara's 23-year African heritage and technical capacity, to deliver innovative and excellent services to our clients, underpinned by simplicity, empathy and trust," adding: "Zamara Uganda will now add to our portfolio pan-African expertise, actuarial services and other online solutions that we previously did not offer."
Asked if Zamara had acquired the stake, previously held by Alexander Forbes, he said he would comment on this after "the Alexander Forbes-Kent Holdings transaction is fully complete and all conditions precedent are fulfilled."
Ejalu however said that Zamara Uganda inherits and will continue to run a managed private pension funds sector in Uganda and managed assets under administration portfolio in excess of UGX380 billion- roughtly 40% sector market share.
James Olubayi, the Zamara Group Executive Director said that the Zamara Group looked at Uganda as "one of the key strategic regions in the market for growth of the group."
"Zamara aims to elevate the quality of advice and solutions offered to stakeholders and inevitably be a game changer for clients it serves in Uganda. We look forward to the extended partnership with Kent Holdings, clients, stakeholders across Africa," he said.
Miriam Ekirapa Musaali, Chief Operating Officer, Zamara Uganda who previously was the Alexander Forbes COO said "We remain the same enthusiastic, energetic, creative team that is committed to serving our clients in Uganda. We will no doubt continue to offer superior consulting, advisory and administration services to pension funds in Uganda and further enhance our offering and advice to truly world class levels."
Stanbic Bank scoops June/July best gov't securities dealer award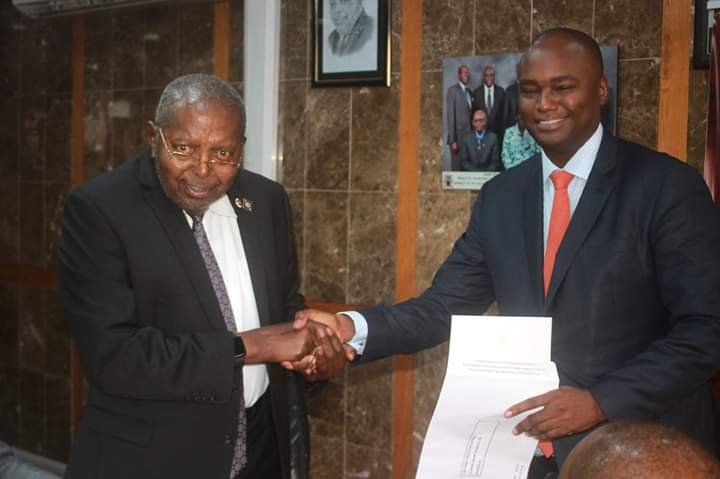 The Governor Prof. Emmanuel Tumusiime-Mutebile has given an award to Stanbic Bank Uganda (LTD) for being the best performing bank in dealing government securities for the months of June and July 2019. The award was received by Stanbic Bank CEO Mr. Patrick Mweheire during the quarterly Uganda Bankers Association (UBA) meeting at BoU headquarters in Kampala.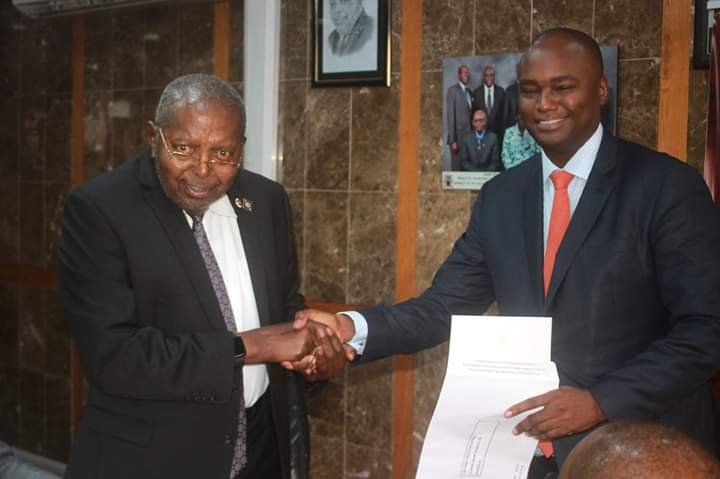 The bank has been recognised by the regulator for its role in the primary dealer system that helps in developing Financial Markets and in reducing the costs associated with issuing Government Securities; through increasing demand, market efficiency, encouraging secondary market trading and improving the quality of Financial Market information.
A primary dealer is a pre-approved bank, broker or financial institution that is able to lend money to the government through treasury bonds and treasury bills.
Background information on best performing banks in government securities award
In January 2005, the Bank of Uganda initiated the "Award for the Best Performing Primary Dealer in Uganda Government Securities for the Month" to recognize the Primary Dealer that performed best in trading Uganda Government Securities and transmitting information regarding the status of the financial markets to the Central Bank.
A Primary Dealer is any financial intermediary that has signed a Memorandum of Understanding with the Bank of Uganda to execute the following actions on a consistent basis:
§ To participate as counter-party in Uganda Government securities auctions conducted by the Bank of Uganda.
§ To provide the public with prices or yields that they will buy and sell "On-the Run" (the most recently auctioned) Uganda Government securities. i.e. Treasury bills and Treasury bonds on a continuous basis.
§ To provide the public with prices or yields that they will buy Off-the-Run (Other than the most recently auctioned) Uganda Government securities on a continuous basis.
§ To trade with the public Uganda Government securities at the prices or yields that they have quoted.
§ To make available information on the status of the market to the Bank of Uganda on a timely basis.
The points allocated for the Award to the Best Performing Primary Dealer in Uganda Government Securities for the Month are aggregated to determine the winner of the prestigious award.
dfcu Bank's H1 profit declines by 14% to UGX35.7 billion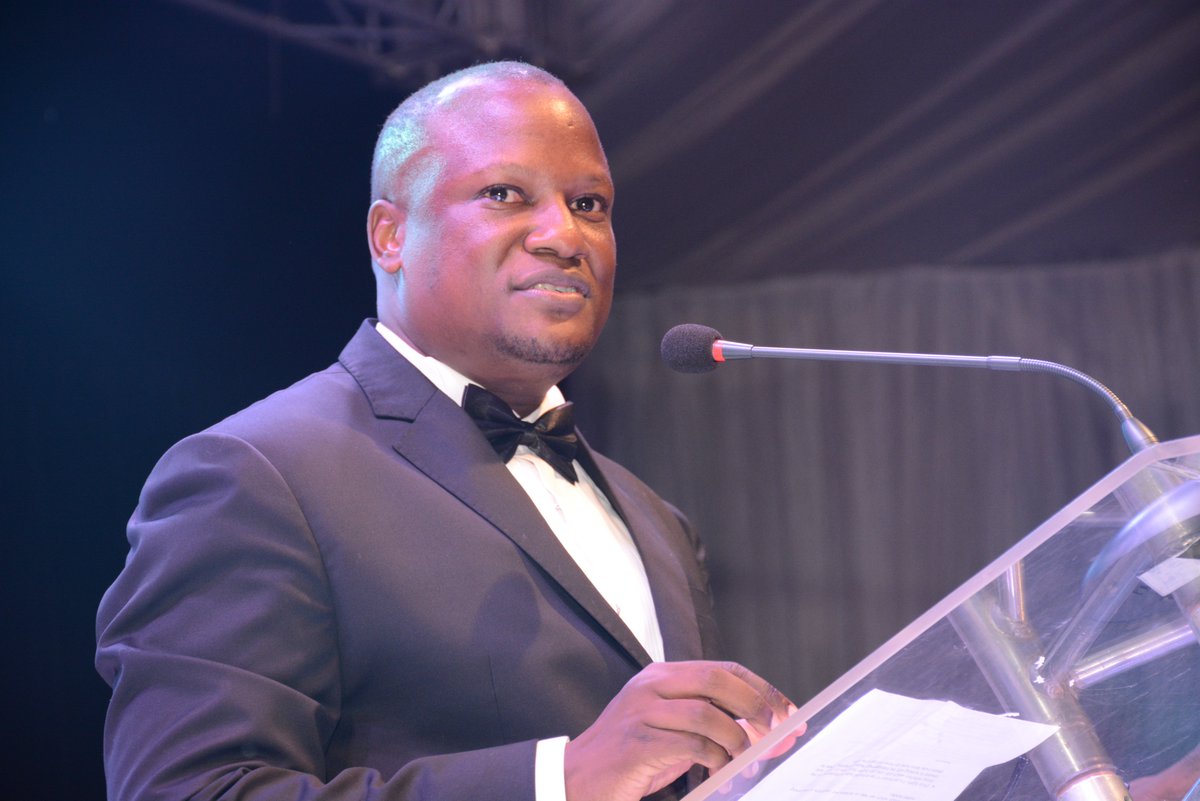 Interim H1 2019 results for dfcu Bank HY are out, indicating a 14.3% decline in net profit to UGX35.7 billion down from UGX41.6 billion in the same period in 2018.
Deposits declined by 1.5% from UGX2.02 trillion to UGX1.99 trillion while lending went down by 3.8% from UGX1.4 trillion to UGX1.36 trillion.
As a result, the bank's asset book declined by 2.7% from UGX3.03 trillion to UGX2.95 trillion.
This is the first 6 months of new Managing Director' Mathias Katamba's firm grip on the bank, since he assumed full reigns in January this year.
However, compared to December 2018, there was a slight 1.3% growth in assets from UGX2.91 trillion to UGX2.95 trillion. Deposits also registered a slight 0.6% rise to UGX2.02 trillion, from UGX1.97 trillion.
dfcu yet to recover from 2018
dfcu bank, now Uganda's fourth largest bank with about 10% of industry assets is yet to recover from what analysts say was a hard 2018.
Customer deposits largely remained flat, declining 0.4% from UGX1.99 trillion to UGX1.98 trillion. Lending went down 4.8% from UGX1.33 trillion to UGX1.4 trillion.
Full year profits took a 51.6% hit, reducing from UGX127.6 billion to UGX61.7 billion.
Assets declined 4.7% from UGX3.03 trillion to UGX2.89 trillion.
dfcu's not-so rosy performance, has had an impact on its share price. Share price rose from UGX681 at the beginning of January 2018, rising 42.4% to hit a climax of UGX970 on 17th July 2018 but closed December 2018 at UGX822.97- a reduction of 15%.
Since the year began, dfcu share price has continued in a free-fall, dropping a further 21%, to UGX650 as of today, August 22nd 2019.