4th international conference on tax ends in Kampala; tax authorities plot how to tax the digital economy.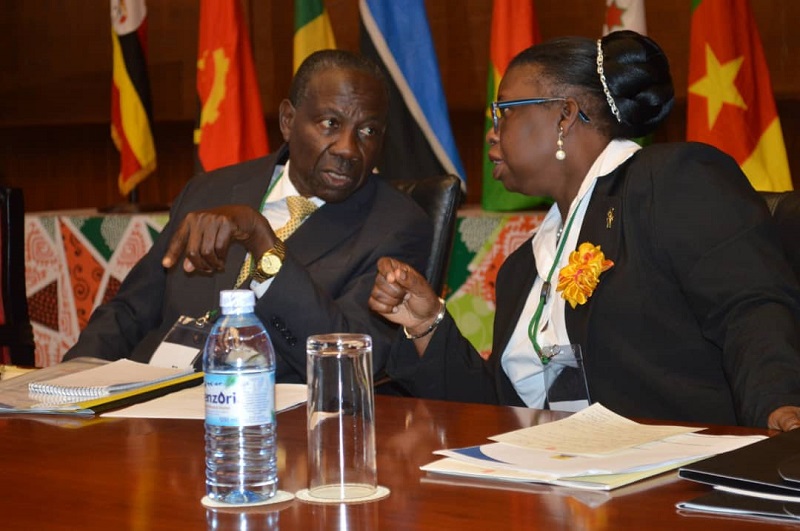 The 4th International Conference on Tax (ICTA) closed on 22nd November 2019, with tax authorities from 48 countries agreeing to work together to tax digital business; up till now hard to tax because of its unstructured nature.
The meeting, held in Kampala from 18th to 22nd November, was hosted by Uganda Revenue Authority, at Kampala Serena Hotel.
The meeting attracted 48 countries of which 37 are from Africa. Altogehter there were over 450 participants from Ministries of Finance, African Tax Administrations, Members of Parliament, Civil Society, UN, OECD, IMF, WBG, Development Partners, captains of Industry, media practitioners and other key URA partners and individual tax policy experts.
During the 4th ICTA, African Tax Administration Forum (ATAF) also celebrated its 10th Anniversary, reflecting on the past decade and future plans of the organisation in assisting African countries to boost Domestic Revenue Mobilisation efforts.
The theme of the conference was "Innovation- Digitalisation and Harnessing Technology to improve Tax systems".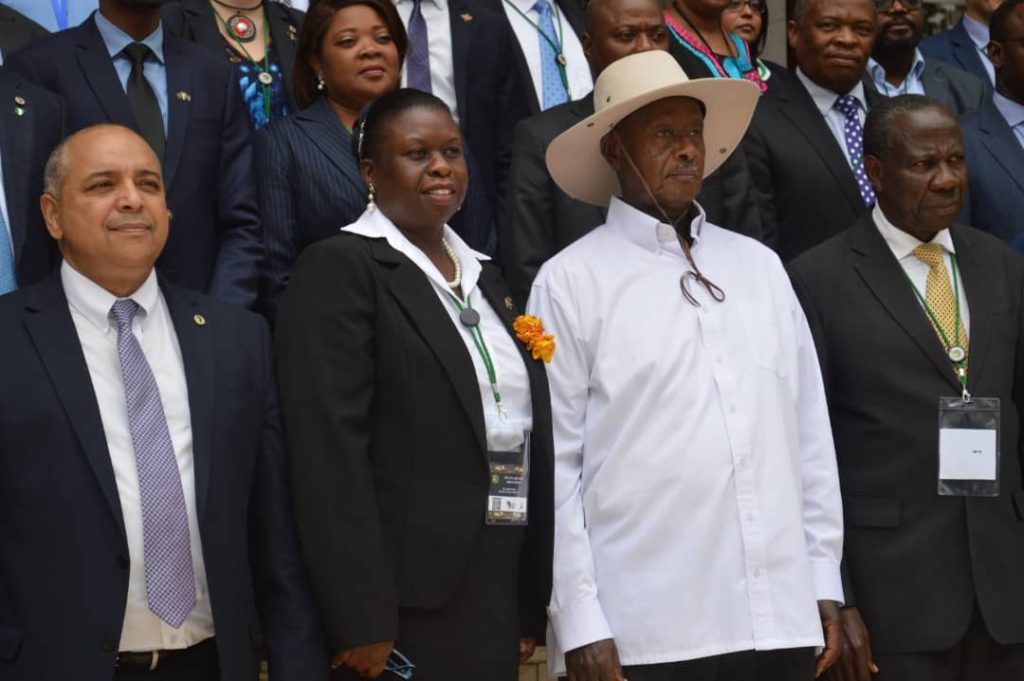 "This theme came at a time when the world, Africa in particular, is grappling with challenges on how to incorporate taxation of digital economies. Most African tax policies require a business to have a physical address in order to qualify for tax assessment. However, this is a quality that is not akin to most online businesses. Most of them are based outside Africa but offer services and get paid by people from across the world," reads a statement issued by Ian Rumanyika, Ag. Assistant Commissioner Public and Corporate Affairs.
The key conference purpose was to deliberate on how Africa can contribute to the current global debate on new taxing rights, to ensure African countries benefit from the new global tax rules that are expected to be agreed upon in 2020, and also to discuss how African tax administrations can harness technology to improve tax systems.
"The big debate centred on challenges and opportunities for taxation in areas of 4th Industrial revolution; taxing rights in the digital era; impact of digitalisation on VAT; business perspectives on taxation in e-commerce; and the global tax debate on digitalisation," said Rumanyika.
According to the statement released by URA, the meeting agreed that "Africa needs to develop capacities and strongly implement the Exchange of Information (as a knowledge sharing platform) because the world is highly digital, which requires revenue officials to be equipped and measure up to e-commerce dynamics."
Conference participants also called for the "need to go back to the drawing board and move away from just being enforcers and collectors of revenue and become a player in the digital economy in order to create strategies that fit within digitalisation."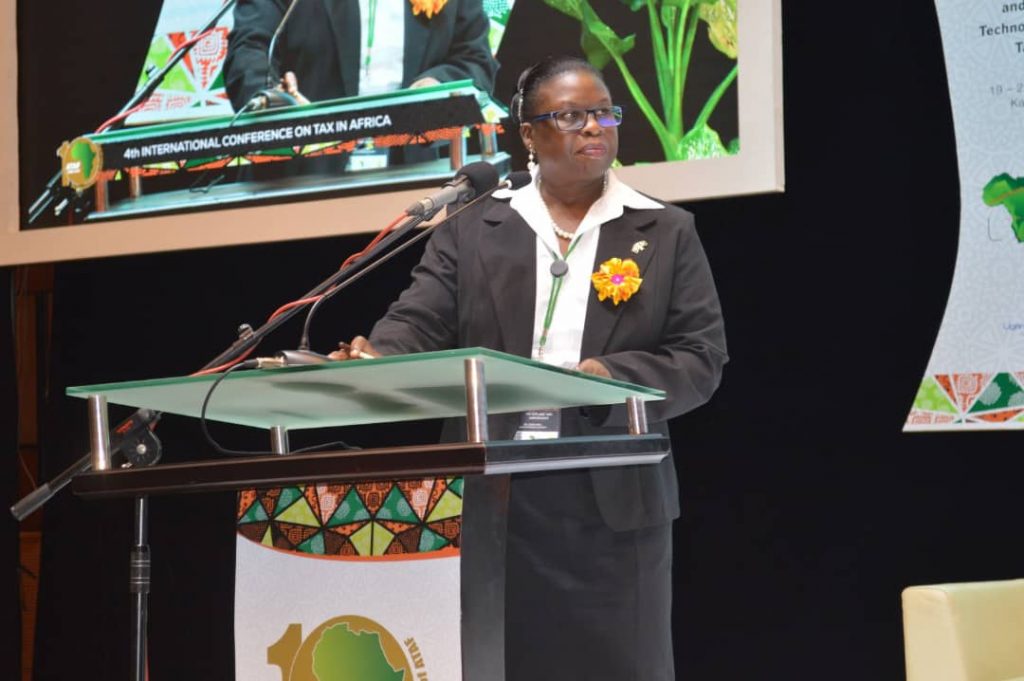 It was also agreed that policymakers at finance ministries must work together with tax administration officials to timely respond to the critical improvements required in domestic laws, tax treaties provisions, limited technical abilities, ineffective tax incentives and limited tax information exchange.
"African countries should look beyond self-interests, and work together on the challenge of taxing the digital economy, by seeing this as a common concern. In this regard, it was agreed that ATAF ought to play a vital role in supporting member countries by providing requisite technical assistance and support," reads the statement.
Additionally, it was observed, that African countries ought to be aware that large multinationals will protect their interests over ethical considerations; "therefore, tax administration should prepare for a new wave of tax evasion tactics by investing in building the capacity of their organisations in terms of technology, people skills and data analytics."
"Digital transactions present opportunities for tax administrations to use technology to improve service delivery, encourage voluntary compliance and improve tax compliance. Participants urged African countries to embrace new technologies of the 4th Industrial Revolution, such as block chain, which enhances trust, and artificial intelligence by exploring how these technologies can assist tax administrations to operate efficiently and effectively," added Rumanyika in the statement.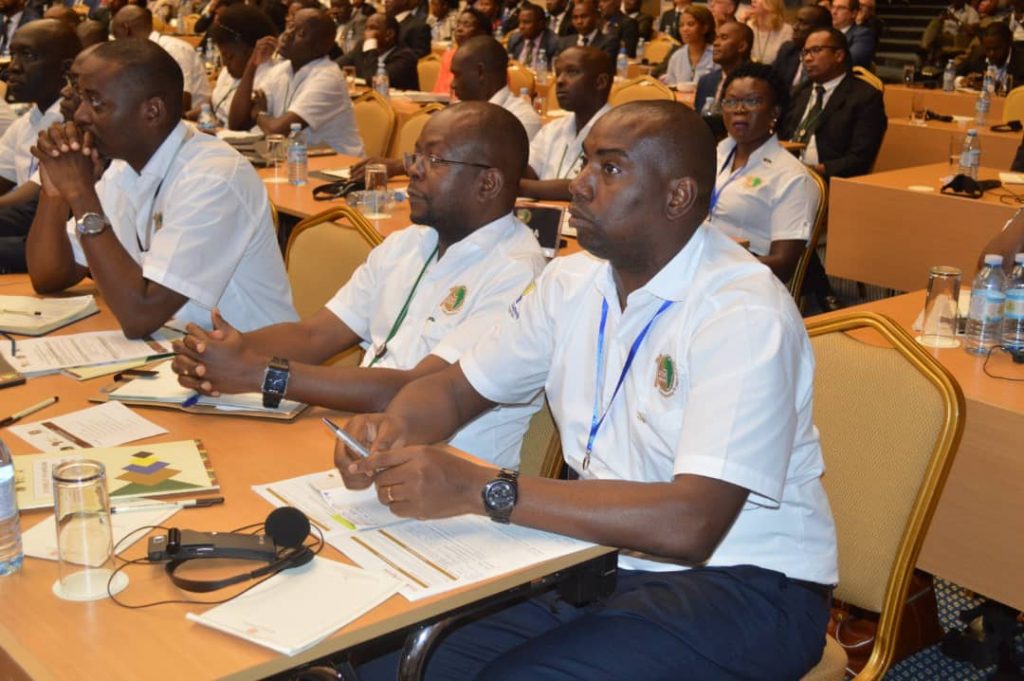 As a result of the various changes in policy and law brought about by digitisation, participants called on African governments and tax administrations to improve engagement with the private sector noting that the private sector were essential stakeholders in the tax collection process, and that their involvement provides policymakers with a business perspective of the issues which is invaluable to policy design.
Participants also called on African countries to embrace technology regarding Data Analytics, as it provides an opportunity for tax administrations to gain better insights into the operations of taxpayers and have a clear strategy regarding Data Analytics.
It was also noted that digitalisation not only makes tax administration efficient but also addresses concerns around integrity and transparency as well as brought real time data for revenue compliance and tax analysis.   "As Uganda Revenue Authority we support the resolutions from the gathering and look forward to working with other African countries as we harness technology to improve Tax systems," concluded URA's Rumanyika.
Uganda Wildlife Authority pilots road Rapid Technology in National Parks
Mbarara – Uganda Wildlife Authority (UWA) on Friday launched a pilot project on the use of Road Rapid road technology that improves on the quality of roads and keep them intact during and after rainy seasons. Road Rapid technology is an innovation by a Netherlands based firm OSO Enschede. The pilot project was launched in Lake Mburo National Park.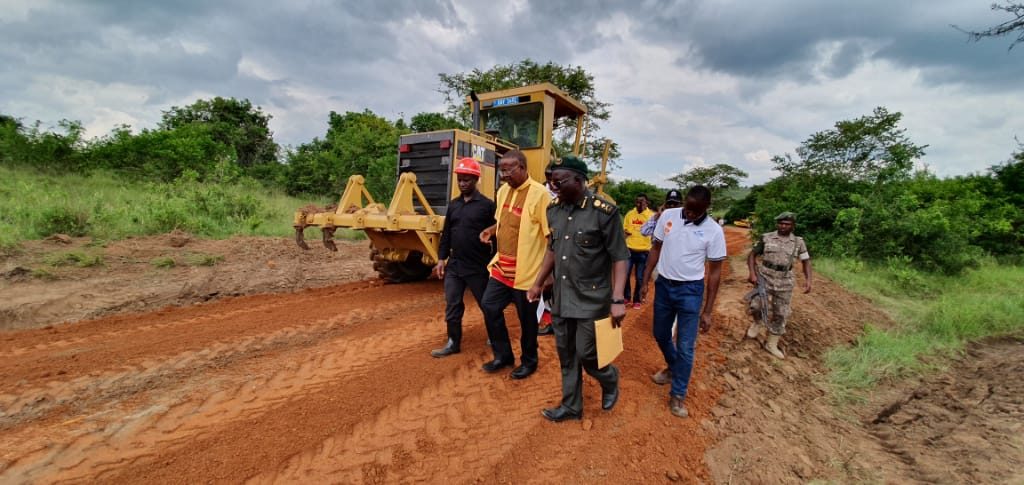 The function was presided over by the Minister of Tourism, Wildlife and Tranquilities Prof. Ephraim Kamutu at Lake Mburo National Park. Prof. Kamuntu noted that UWA has been spending a lot of money on road maintenance in national parks and expressed hope that with the adoption of Road Rapid technology, the cost on roads will go down.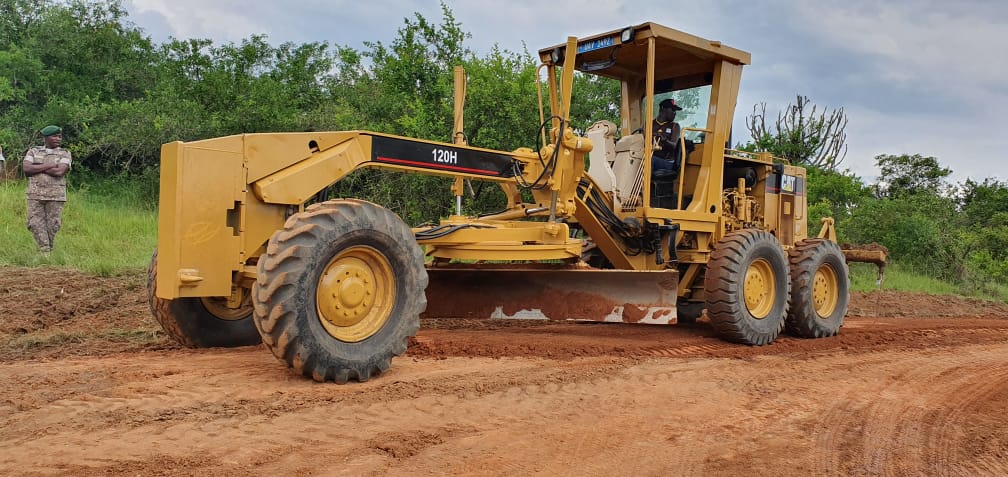 "Our team on the ground have always done their best to ensure that roads inside our parks are kept in good condition. However, this good job is always done at a high cost and there is a need to minimize these costs and put some of the resources to other conservation activities". Minister Kamuntu said that as government prioritizes tourism as one of the sectors that will usher Uganda into a middle income country, there is a need to improve visitor experience.
"Government has identified tourism as one of the key sectors that will transform Uganda into a middle income country. We must therefore work towards enhancing the experience of visitors who come inside our national parks by among others ensuring that they move on good roads". He said that one of the factors that have kept developing countries behind is failure to apply science to development.
He hailed Road Rapid technology as a modern scientific innovation that will open hitherto unreachable areas to the rest of the world by easing access to such areas in a cost effective way. He was happy to note that UWA is moving with the times and adopting modern technology to solve the problem of infrastructure in the parks.
The Executive Director UWA Sam Mwandha said that UWA has over 1500 kilometers of roads that have to be maintained and assured the Minister that after piloting the new technology, it will be rolled out to other parks. Mr. Mwandha said that UWA has been keeping roads in the parks in a fairly good condition because of the need to ensure visitors move on good roads "Visitor experience in the parks is priority in our tourism drive, we have kept the roads in a fairly good condition. Therefore if this technology works for us, we shall roll it out to other parks as well.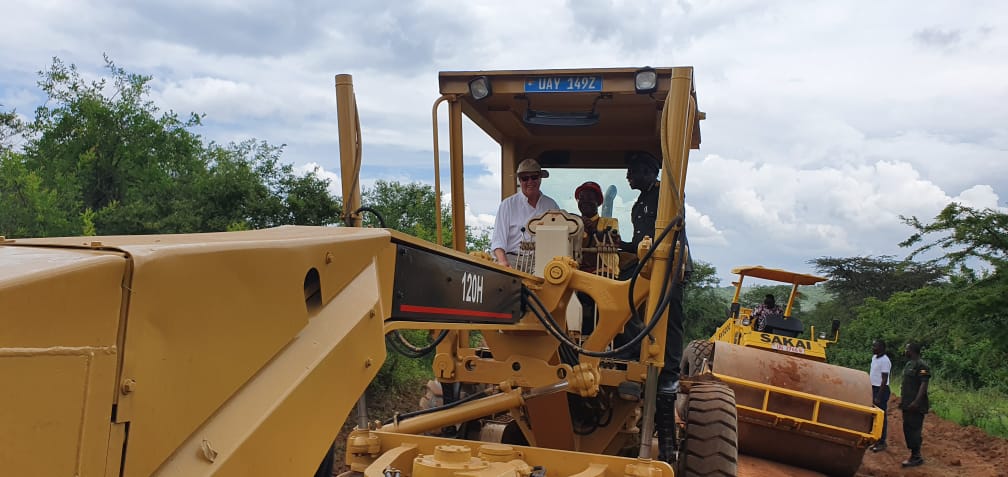 Mr. Stephen Kasule a Senior Advisor at the Dutch Embassy in Uganda said that the Dutch government is responding to the major blockages in the tourism industry in Uganda by facilitating a partnership between UWA and OSO Enschede to improve on the road infrastructure in UWA estates by using cost effective technology.
He said that the Dutch Embassy will continue establishing partnerships between entities in Uganda and private companies in the Netherlands because all the developments in the Netherlands are spearheaded by the private sector.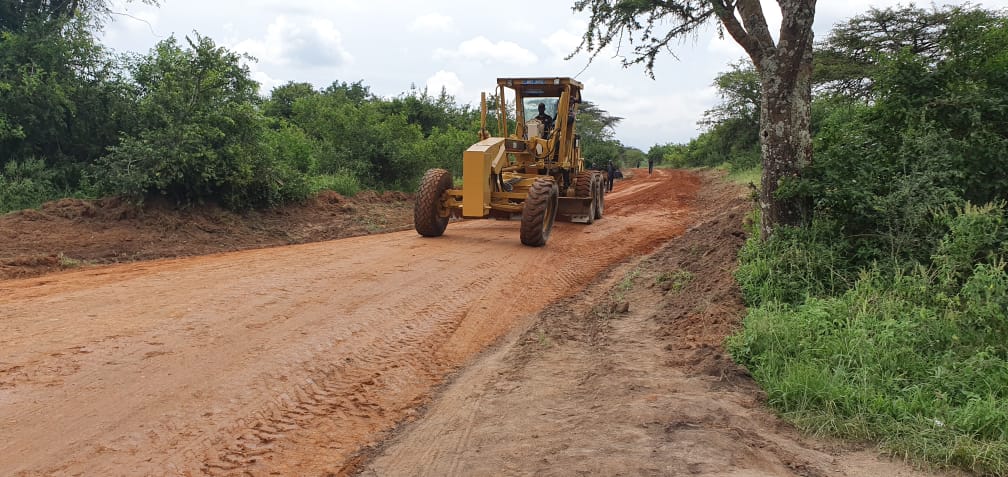 The Managing Director OSO Enschede Dan Koopmans said that his company came up with a cost effective solution for murram roads after years of experience and research in various road technologies. He said that a murram road made with Road Rapid has a lifespan of a minimum of five years before any maintenance work is done on it.
HARMONIZING GOVERNMENT COMMUNICATION: Government starts Implementing Centralized Media Buying
The Ministry of Information, Communications, Technology and National Guidance has started distributing Centralized Media Buying guidelines to Local Governments following the mandate to provide leadership of the new Government initiative.
Centralized Media Buying is a Government strategic decision to harmonize communication across all Government institutions in which the Ministry of ICT and National Guidance provides leadership.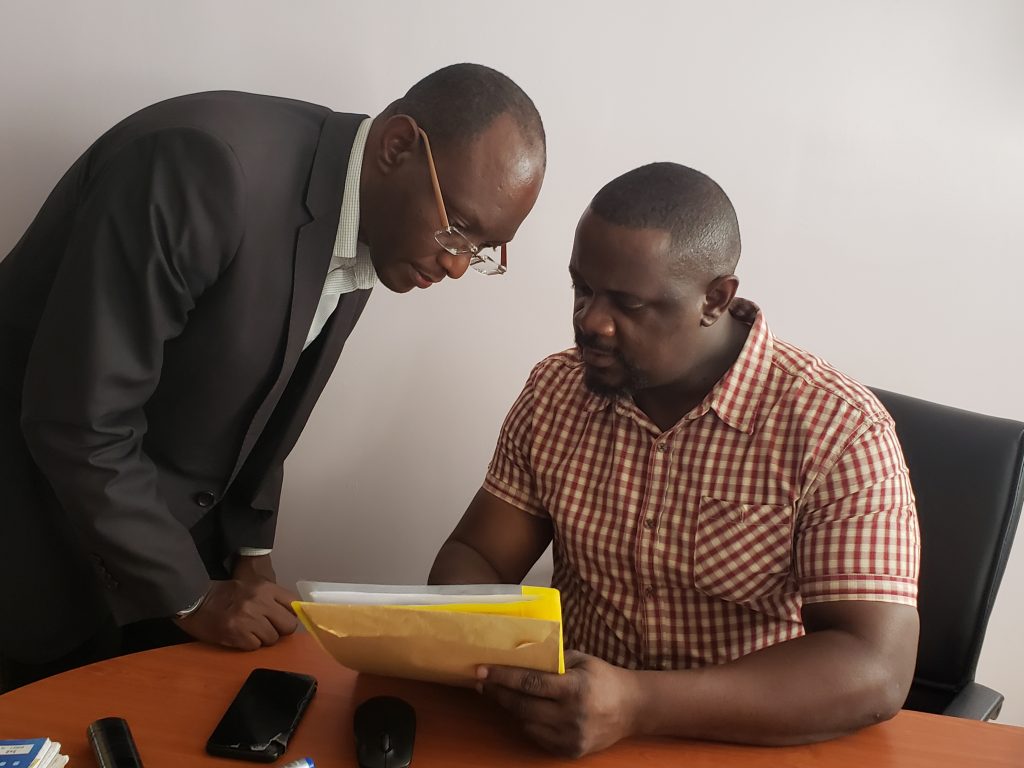 Following the inception of the Government initiative and the consent of the Ministry of ICT and National Guidance to offer leadership to the initiative, different stages for the implementation of the initiative have been undertaken with various activities.
They include advertising and harmonizing of communication during the recent Independence Day celebrations (9th October 2019) across different Government institutions, dissemination of media Buying guidelines to Ministries, Departments and Agencies among others.
Now, the Department of Information dissemination and communication in the Ministry of ICT and National Guidance organized a two days' workshop to disseminate the media buying guidelines to the Eastern Uganda districts thereby taking the guidelines to the local Government.
The districts involved were Amuria, Budaka, Bududa, Bugiri, Bugweri, Bukedea, Bukwo, Bulambuli, Busia, Butaleja, Butebo, Buyende, Iganga, Jinja, Kaberamaido, Kaliro, Kamuli, Kapchorwa, Katakwi, Kibuku, Kumi, Kween, Luuka, Manafwa, Mayuge, Mbale, Namayingo, Namisindwa, Namutumba, Ngora, Pallisa, Serere, Sironko, Soroti and Tororo.
While presiding over the official opening of the workshop at the civil service college in Jinja central division, Jinja municipality on 21st November this year, the Commissioner of Information in the Ministry of ICT and National Guidance, Mr. Moses Watasa, asked Government Communication Officers to subscribe to different social media platforms if they are to match the pace of Communication in the fast-changing world.
Mr. Watasa noted that, unlike before where one would first have to listen to radio, read newspapers or watch television to get news, today the trend has changed to the extent that an occurrence can be circulated all over the world shortly after happening, through social media platforms.
He added that the communication landscape has changed tremendously and communicators need to subscribe to Facebook, twitter and other platforms in order get information in time, which would help in streamlining service delivery. This he said would also help to give timely feedback where necessary.
While addressing participants in the same workshop, the Acting Assistant Commissioner for Information in the Ministry of ICT and National Guidance, madam Sylvia Birahwa, explained that centralized Media Buying is a Government initiative whose objective is to achieve coordinated communication across Government.
She added that starting this financial year (2019/2020), the Ministry of ICT and National Guidance was mandated to spearhead the initiative across all Government Institutions and as a result, the Ministry is looking at taking the guidelines to other regions of the country for effective Government communication.
The Centralized Media Buying Manager who also doubles as a Principal Information Officer in the Ministry of ICT and National Guidance Pius Mwinganisa while addressing Officers in attendance of the workshop said that there is need always for a communicator to have an events calendar in order to have effective and timely communication.
He added that the initiative will help make known whatever is done by each arm Of Government to the public.
The workshop was also attended by several Government communication officers in the Ministry of Information, Communications Technology and National Guidance.
Ugandans urged to embrace domestic tourism as 2019 Tulambule Christmas promotion kicks off
State Minister for Tourism, Wildlife and Antiquities, Hon. Godfrey Kiwanda on December 3, 2019 launched the Tulambule Christmas promotion 2019.
Tulambule will this year traverse south western Uganda in areas of Kigezi including; Lake Bunyonyi, Lake Mutanda and Mgahinga National Park.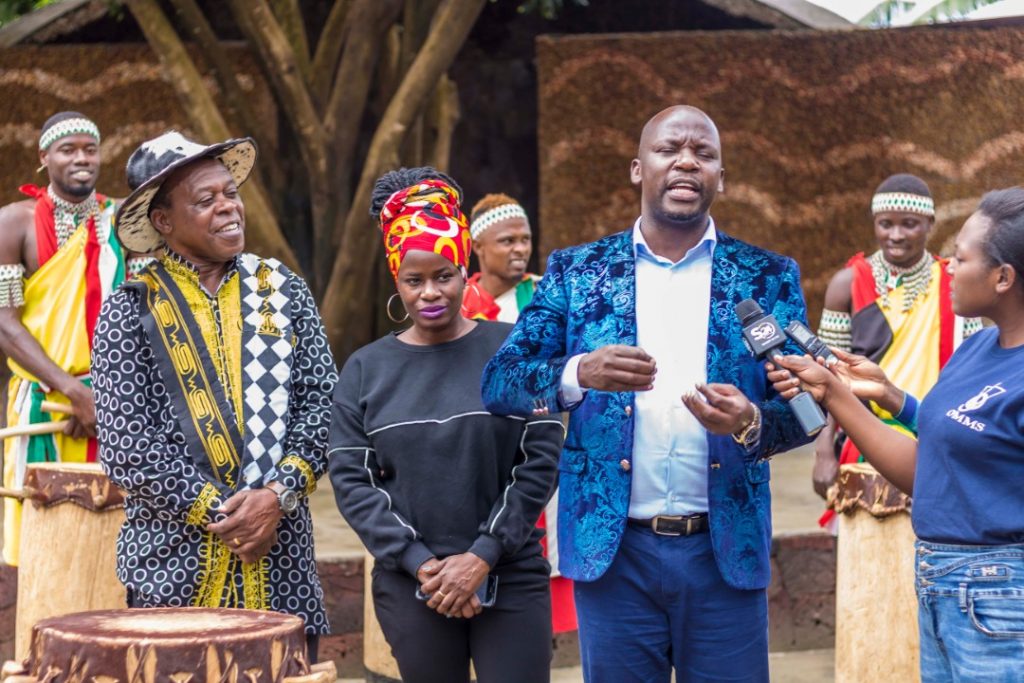 Speaking at the launch held at Ndere Culture Center in Kampala, Hon. Kiwanda announced Uganda's readiness for the festive season and highlighted that Ugandans sharing their experiences online will open the country to the world as many visit its iconic features.
"We are launching this campaign to market Uganda among Ugandans. This is the best chance, to use the festive season to sell Uganda by travelling and sharing your experience online," Kiwanda said.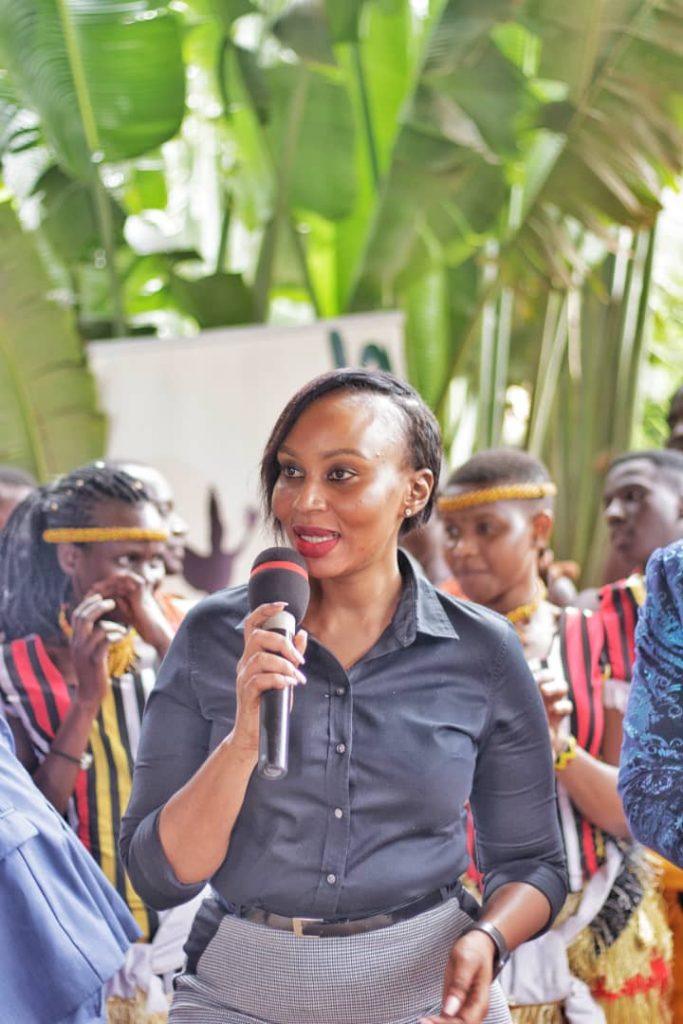 He added that as part of the campaign, the Ministry of Tourism, Wildlife and Antiquities had entered agreements with a host of top hotels and other institutions that will be partnering with the campaign to reward Ugandans during this campaign which will run until January 2020.
Hon. Kiwanda also used the day to appeal to East Africans and African across the continent to interest themselves in tourism and consider Uganda among their stops.
Also speaking at the event, Claire Mugabi, Uganda Tourism Board Marketing Manager said that Tulambule Christmas promotion will this year be highlighted by a digital campaign which will see many travellers awarded. The campaign aims to encourage Ugandans to consume tourism products such as adventure, travel, dining, and holidays within Uganda.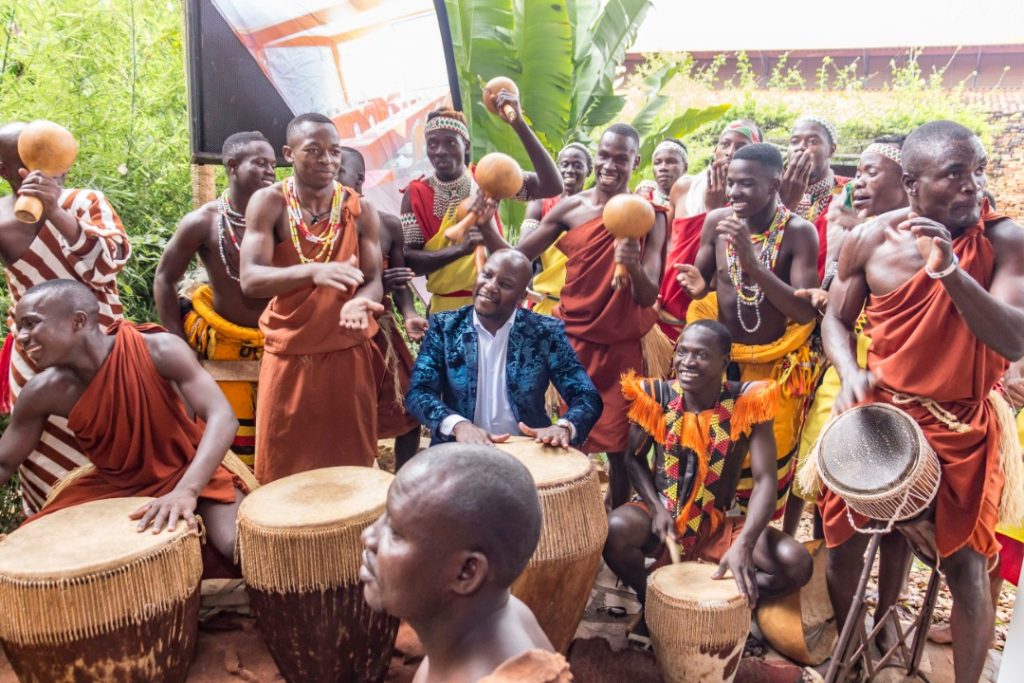 Additionally, the campaign encourages travellers to widely post about their experiences on Facebook, Twitter, and Instagram in a way that inspires others to make the same trips and stand chances to win prizes. The digital campaign will be run through the Uganda Tourism Board social media channels and travellers are encouraged to use #TulambuleUganda #ThisIsUganda #VisitUganda
The event was attended by representatives from Uganda Wildlife Authority, Association of Uganda Tour Operators, Hotels, and Restaurants among others.
In the past, Tulambule Uganda has traversed areas on Northern Uganda, Eastern Uganda and parts of western Uganda among others.
How to participate and Win
Follow Uganda Tourism Board- UTB and @VisitUgandaUG on Facebook , @TourismBoardUG and @VisitUganda on Twitter and @VisitUganda_official on Instagram.
Visit and engage in activities at any leisure or hospitality facility anywhere in Uganda between December 03rd, 2019, and January 31st, 2020. Tourism facilities include but are not limited to the following; National parks and reserves for game drives, Nature walks and birding at ecotourism centres, sport fishing, island holidays, fun at the beach, sports, dining and relaxation at hotels and water adventures.
Post a detailed and genuine account of your experience at the tourist facility or location on Facebook, Twitter, or Instagram. The information shared should be useful and sufficient enough to guide a first-time traveller to enjoy a similar experience successfully.
Your post should include the name of the tourist facility or attraction, its location and how to get there, why it is unique, the highlights of your experience, and useful (service, commuting, navigation, or money-saving) tips.
Your post should have high-resolution images or a video recording of you engaging in activities at the facility and must have and one or all of the following hashtags: #TulambuleUganda #VisitUganda #ExperienceUganda and #PearlofAfrica for one to win a prize.
About Uganda
Known as the "Pearl of Africa," Uganda is located in East Africa and offers some of the continent's most diverse wildlife viewing, dramatic landscapes, and immersive cultural experiences and warm people and hospitality. Uganda is home to more than half the world's population of endangered mountain gorillas, and trekking to observe these gentle giants in Bwindi Impenetrable Forest is one of the world's top bucket list travel activities.
Safari opportunities abound in savanna, forest, and wetland settings throughout 10 national parks, where visitors can come face to face with "The Big Five" – lion, leopard, rhino, elephant, and buffalo – as well as giraffe, zebra, chimpanzee, hippopotamus, crocodile, and more than half of all bird species found in Africa. Among Uganda's extraordinary natural attractions are the snow-capped Rwenzori Mountains; expansive Lake Victoria, which forms the source of the Nile River; and Murchison Falls National Park.