Resident of Kigowa, Kiwatule, Buwate and Najjera 1 & 2 between August and October 2019 suffered up to 13 power cuts each month- an average of 1 power cut every three days according to a source at Umeme, Uganda's largest power distributor.
But that is probably not the bad news- the real bad news is that this could go on till next year, as Umeme and the sector regulator, the Electricity Regulatory Authority (ERA) are yet to agree on a USD3.5 million investment into the Ntinda Substation.
According to the source, the investment needed is to ensure that power loads out of the substation are evenly distributed to avoid tripping off the power distribution during peak loads.
"The cost estimate is about $3Million. We are waiting for approval from ERA," said the source.
According to a source at Umeme who preferred anonymity, Umeme submitted a request to ERA to overhaul the Ntinda Substation "to create redundancy so as to minimize the impact of outages", but ERA is taking time to approve the critical investment.
Let Umeme show value for money allowed them first
Julius Wandera the ERA spokesperson acknowledged that Umeme had applied for $3.5m for the Ntinda Substation in their applications for the tariff year 2020 but said this should be catered for under the regular approved annual Distribution Operation, and Maintenance Costs (DOMC).
"For starters, the question would be what investments do they need to make that are not taken care of, in DOMC? Sometimes the motivation to claim investment approvals is returns motivated. They want to put more money on investments, even where what's needed can be financed by DOMC," said Wandera in an online interview with this reporter.
"Let them tell us what died (sic), that cannot be financed under DOMC. They have been allowed a huge DOMC budget," he said adding that: "They (Umeme) were given $52m in DOMC for 2020."
"Let them spend that and show that's it's prudently used, but was insufficient. Like I said up there, there is a motivation of "can we make some more money by investing in this also?" Remember every investment earns them 20% Return on Investment," said Wandera, who also questioned the validity of some of Umeme's investments.
"ERA in 2016 approved around $95m and to my best recollection, they didn't do the work. Every year the cost goes up, but without much change in scope. They were even allowed money last year; 2018. Ask how they used it. They should serve Ugandans with what has been given them, and then show that it wasn't sufficient," he added.
Umeme in their 2018 annual report reported they had made capital investments of USD65.4 million (236.4bn) in 2017 and USD61.8 million (UGX230.6bn) in 2018
Low investment equals poor service
In a June 2019 interview with CEO EA Magazine, Patrick Bitature, the Umeme Chairman said the amount of money being allocated to Umeme for investment does not match the present and future needs of the sector.
At the time, Umeme according to media reports had applied for USD 65m but was given USD 41m for 2019 – almost the same amount allocated in 2012 (USD42m) when they had 400,000 customers.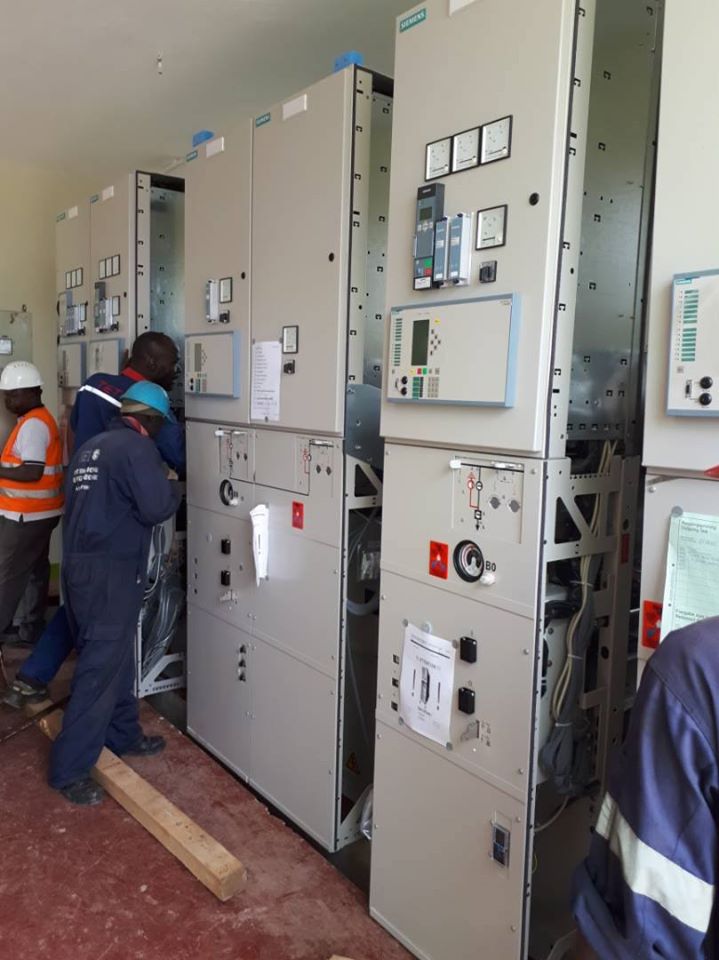 Umeme reported 1.4m customers at end of June 2019.
Bitature argued that the quality of service offered by Umeme was a function of the amount of money invested in the network.
"If ERA squeezes us, then that is the quality of service we are going to get," he said, adding: "If you choose to choke us now, suit yourself; you are the regulator, we can only do so much with the amount of money we have been given. Because you are the regulator and you are in a strong position, you can do anything at the stroke of a pen, but it has consequences."
He said that Umeme was "open to discussing our ways of work but we must keep our eyes on the ball."
"For example, we are switching to concrete poles because the wooden poles used to be designed to last 15 years but because of some terrains like swamps and heavy rains, they can't last more than 10 years. Switching to concrete means we need new equipment, because a concrete pole can't be lifted by human beings, so we have to double capex in some of these areas," he said.
"It is unfair to think that we can have a better-quality service going forward if we are going to reduce the budgets. But we are talking to the regulator- the good thing is there is dialogue, there is openness and the regulator is very sincere. We think it is in their interest too, because they shine when we shine; if we do poorly, they will not shine," he concluded.