Youth petition President Museveni over IGG; want her relieved of her duties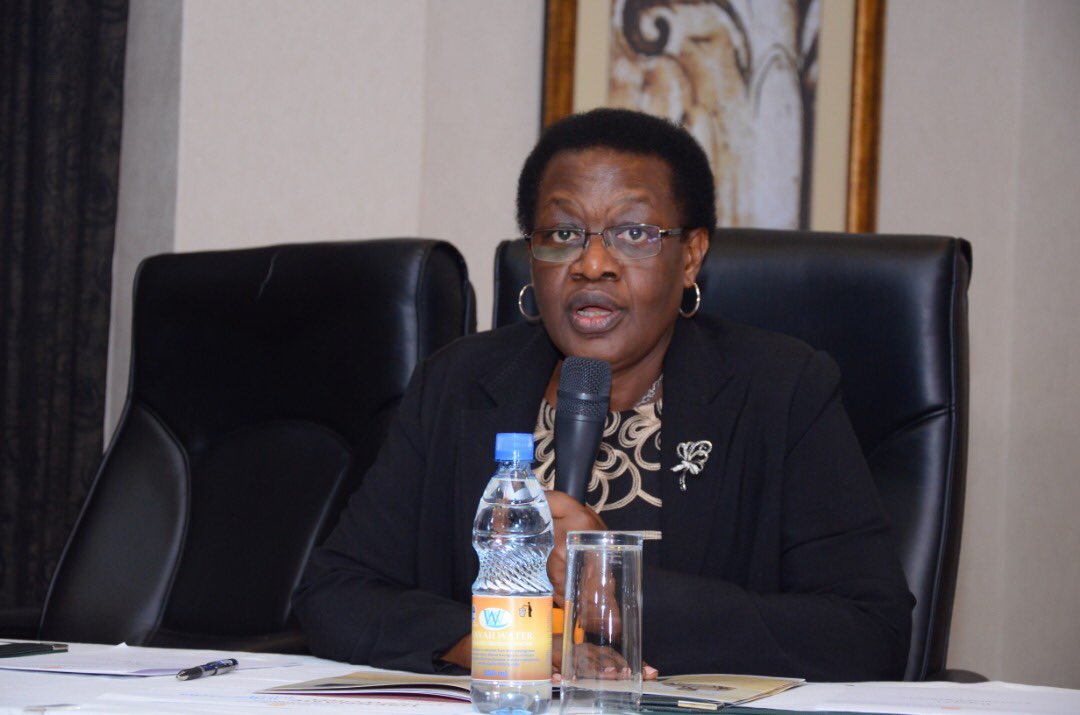 An organisation calling itself the Uganda Poor Youth Movement, has petitioned President Yoweri Museveni to relieve Mrs Irene Mulyagonja Kakooza, of her duties over what they called "failure to fulfil her duties" something they claim, has "caused public resentment and lack of trust in the Inspectorate as the government ombudsman."
A copy of the petition, seen by this news site, written by a one Sempala Zahid, the youth outfit's Spokesperson, also accused the ombudsman of discriminatory application of justice.
"My complaint is that the Inspector General of Government has failed in her mandate to fulfil her functions as required of her and her office is tainted with corruption, favouritism and selective justice which she is meant to fight," reads part of the petition dated 09th May 2019.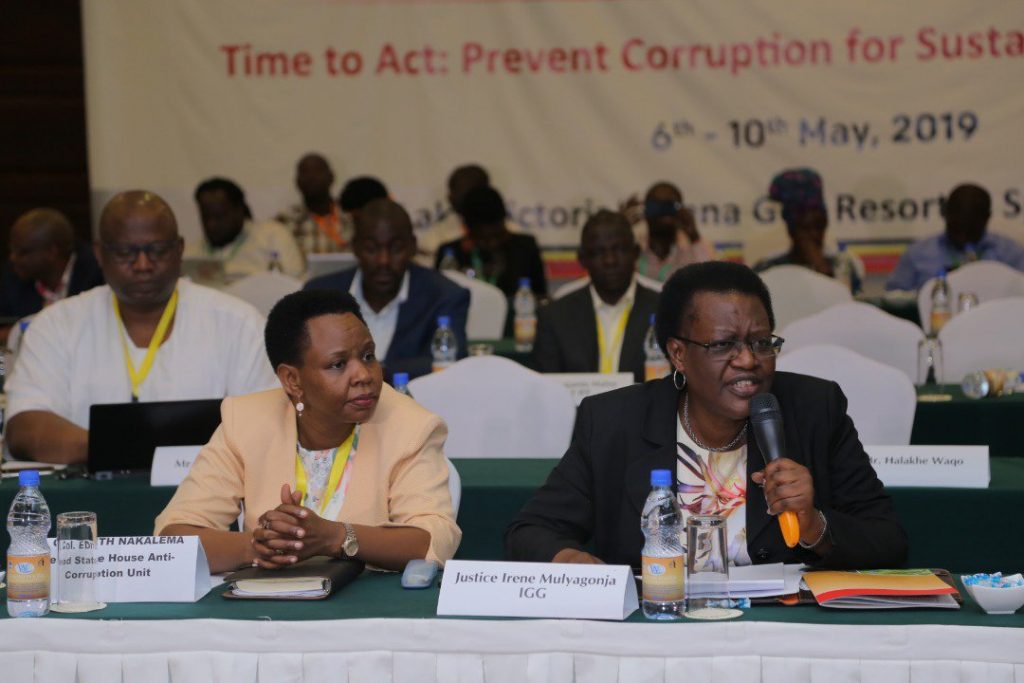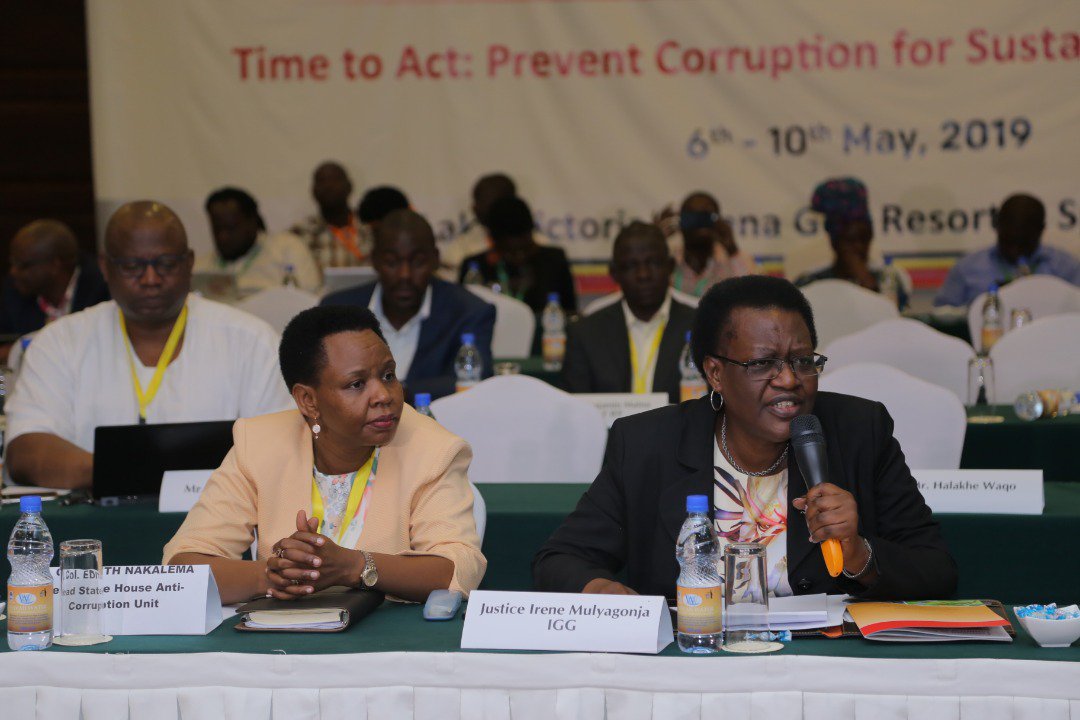 "Your Excellency the office of the Inspector General of Government has on several occasions shunned away from investigating and prosecuting some public officers even where there is glaring evidence and public outcry to have the said people prosecuted," further reads the petition, adding that "where her office chooses to investigate, these people come out scot free at the end of investigations which has prompted the public to perceive the office of the Inspector General of government as one that is constituted on paper but rather toothless, a joke and dummy in actual sense."
The youth organisation picks on what they say has been Mrs Irene Mulyagonja's personal involvement and deliberately mismanaging of investigations against Bank of Uganda's former Executive Director, Bank Supervision, Mrs Justine Bagyenda and the BoU Deputy Governor Dr. Louis Kasekende over illicit enrichment.
They also accuse her of declining to investigate the duo and other BoU officials, even when there has been overwhelming evidence produced by the Attorney General and Parliament's Commissions, Statutory Authorities and State Enterprises (COSASE).
Mulyagonja contradicts herself on BoU investigations
Mulyagonja however recently a media conference said her office would not investigate BoU since parliament had not recommended so. She also denied mismanaging the investigations and clearing both Kasekende and Bagyenda, saying that the investigations are not yet complete.
This however contradicted her earlier statement to parliament as well as earlier statements made by her staff to this news site that the investigation was complete and that the report was in her office.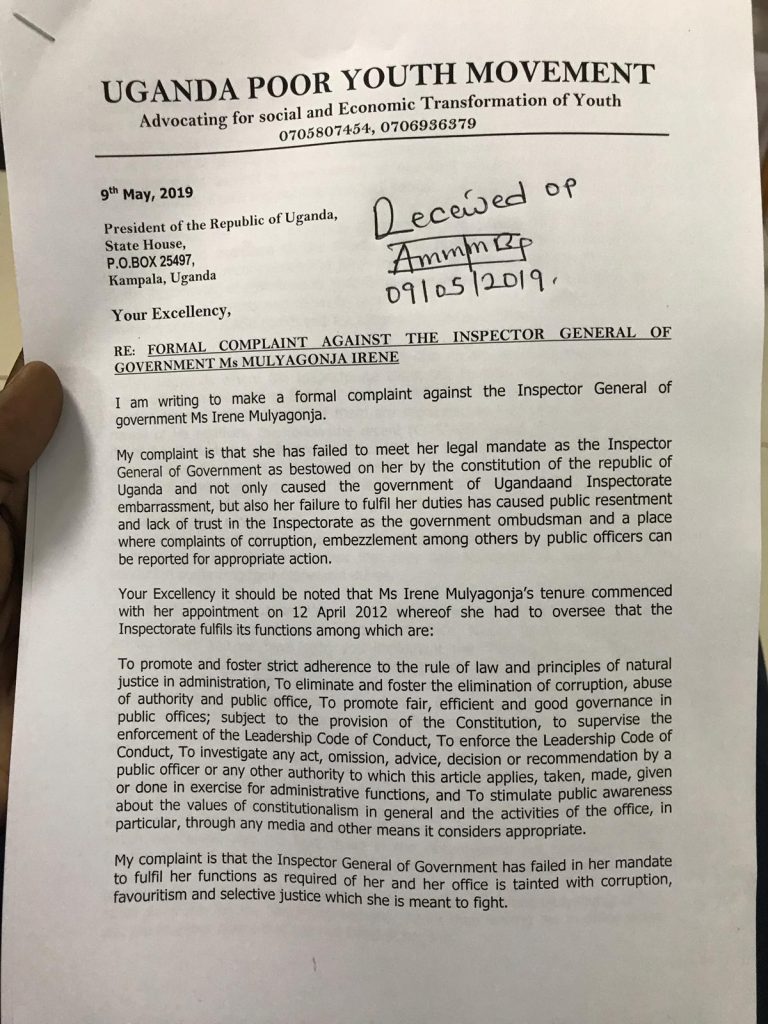 In November 2018, a one, Ms Twine Annet Kyakunda, the Director of Leadership Code, under whose docket the Bagyenda investigation falls, told this reporter that the report had been concluded and handed over to the IGG herself.
The delayed 'Bagyenda report', has also irked the Financial Intelligence Authority Executive Director, Mr Sydney Asubo.
"We requested them to give us a copy of their final report because we sent to them information. They are also supposed to give us feedback on the quality of the information we provide to them in all cases, so as to help us improve our own work where required," he said via phone.
Asubo who is a former director of legal affairs and the chief anti-corruption prosecutor at the Inspectorate of Government said his organisation was "still waiting for feedback from the IGG almost one year down the road!"
"Not even a progress report or preliminary feedback. Nothing," said Asubo.
Relieve Mulyagonja of her duties
Quoting the president's recent open statements about his dissatisfaction with the performance of the office of the IGG, the Uganda Poor Youth Movement, asked the president, who is also the appointing authority to relieve the ombudsman of her duties.
"Your Excellency you also publicly mentioned that people had lost confidence in the office of the Inspectorate of Government because its officers are compromised. You even went ahead and set up another parallel body to help investigate public officials which we believe was the right move in the circumstance but considering that funding of both bodies is from the public fund and yet they do the same work; in our view, we advise and recommend that you relieve Ms Irene Mulyagonja of her office since you are the appointing authority rather than leaving her in office when you are also well aware that she has failed at her Job," petitioned Mr Sempala.
Inspectorate infiltrated by wrong elements
The president has in the recent past openly blamed the IGG for failing in her responsibilities.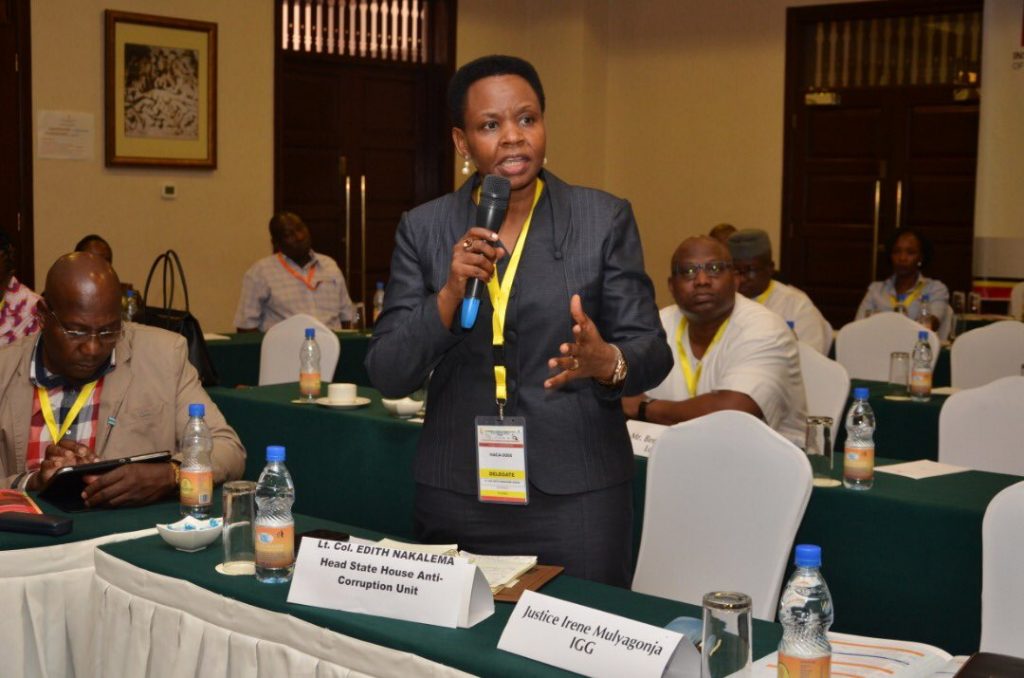 At the recently ended 9th Commonwealth Regional Conference for Heads of Anti-Corruption Agencies in Africa at Lake Victoria Serena, Kigo, Museveni said that due to incessant failures by the IGG's office, he was forced to appoint his former, Lt Col Edith Nakalema to oversee the IGG.
He likened the IGG to a watchman, left to guard a village or home, who had failed in their job.
"I think she (IGG) was infiltrated, slowly by some groups," he said adding that this is the reason he had to appoint a "watchman (Nakalema) to watch the watchman."
The first time the president publicly chided the IGG was during the June 6th 2018, State of the Nation Address.
"What happened to the IGG? Why don't the victims of corruption report those incidences of corruption to the IGG," asked an angry Museveni.
"If it is not working, why should we keep it then? The IGG should reflect on this. Are her staff credible? Why does the public not trust that institution? We need answers," he said.
Weeks later, he would appoint Lt. Col Edith Nakalema to head a Statehouse Anti-Corruption Unit.
Geologist, Proscovia Nabbanja appointed as UNOC caretaker CEO
Proscovia Nabbanja, the Chief Operating Officer at the Uganda National Oil Company (UNOC) has been appointed by the board as the interim caretaker CEO.
Wholly owned by the Government of Uganda, UNOC is a limited liability company whose prime purpose is to handle the Government of Uganda's commercial interests in the petroleum sector and to ensure that the resource is exploited in a sustainable manner.
Nabbanja steps into the shoes of Dr. Josephine Wapakabulo who resigned in May this year over- what she said was the need to focus on family and pursue new opportunities.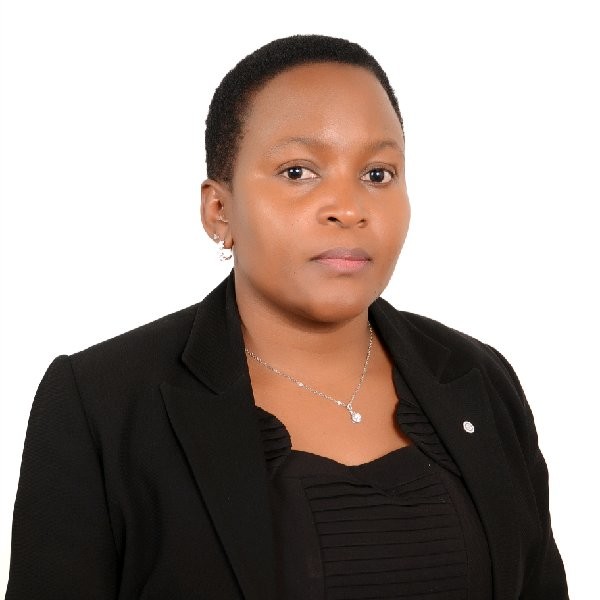 Some insiders however say although Dr. Wapakabulo was an engineer by background, with a PhD in Information Science from Loughborough University and a Global Executive MBA from the prestigious
Institut Européen d'Administration des affaires (European Institute of Business Administration) INSEAD, she was seen by many of the oil & gas experts at UNOC, many of whom were part and parcel of oil & gas story and history, as an outsider and imposed upon them by president Museveni.
This resistance could have fast-tracked her self-ejection.
Who is Nabbanja?
Nabbanja has been in the COO role at UNOC since November 2016.
Before that, she served as a geologist at the Petroleum Exploration Development and Production (PEPD) of Ministry of Energy for 15 years, rising to the level of Principal Geologist, a role she held between April 2015 and October 2016.
A holder of Bachelor of Science in Geology & Chemistry from Makerere University, Nabbanja also holds an Msc, Petroleum Geoscience from the Imperial College London as well as a Master of Business Administration (MBA) from the Imperial College Business School.
She also holds a Diploma in Management of Petroleum Operations and Development from PETRAD Norway.
Who is Mariam Nampeera Mbowa, the new Tullow Oil Uganda boss?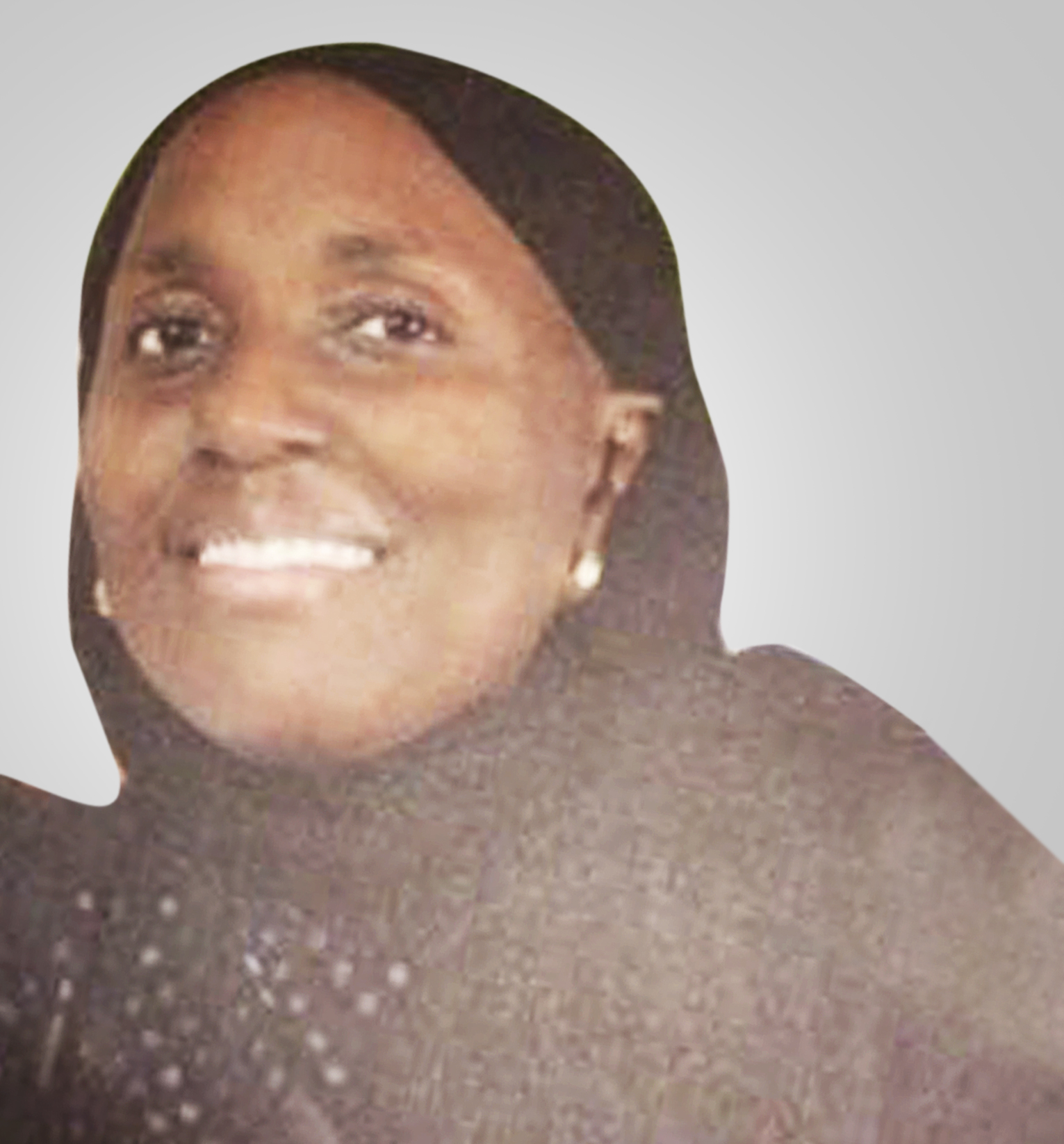 CEO East Africa Magazine, has confirmed that after 7 years at Tullow Uganda Operations Pty Limited, Jimmy Mugerwa leaves for London, where he has been reportedly appointed Group Director for Infrastructure and Organisation.
In his place, industry sources say, Mariam Nampeera Mbowa, a seasoned Ugandan oil & gas lawyer with over 24 years' experience in the business, has been appointed as Managing Director.
Mugerwa, joined Tullow in August 2012 from Kenya Shell Ltd where had worked for 4 years and 10 months as Country Chairman/Sales Operations and GM for East Africa. Before Kenya, Mugerwa, who started his career at Shell Uganda in 1994, served in various roles in Ghana and at the Shell Africa office, rising to the Senior Regional Advisor, Sub-Saharan Africa between August 2007 and December 2009. While in Kenya he also worked as Director at the Petroleum Institute of East Africa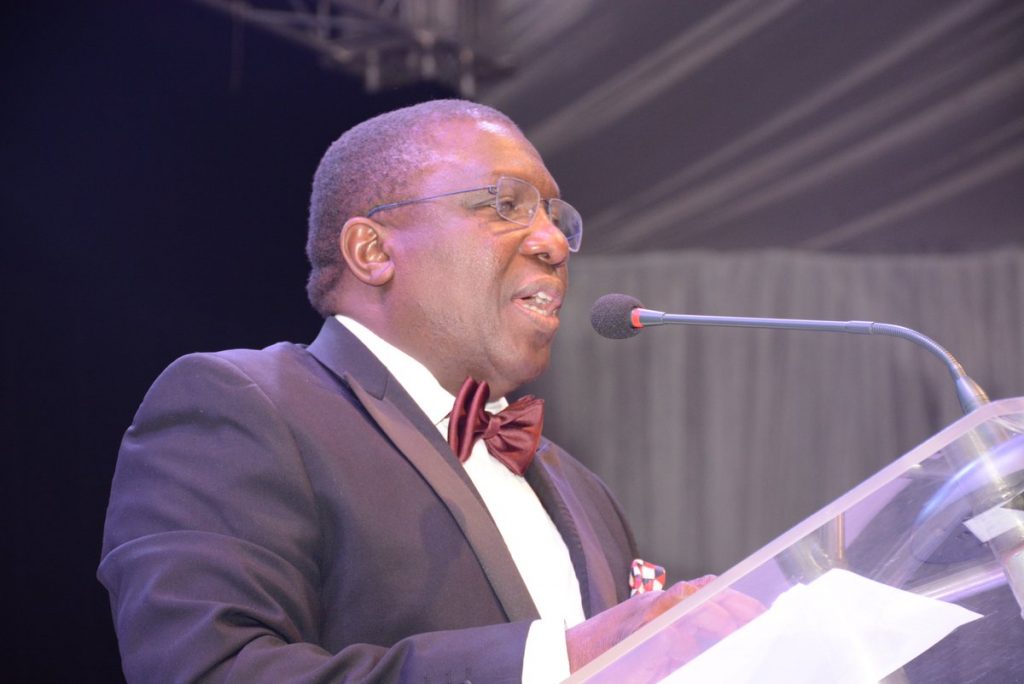 In Uganda, Mugerwa has been serving as Non-Executive Director at East African Breweries Limited as well as Chairman/Non-Executive Director at Dfcu Bank. His days at dfcu Bank were overshadowed by the controversial takeover by dfcu Bank of troubled lender Crane Bank- process that was recently found to be flout with several irregularities by a Parliamentary probe Committee.
Dfcu faces several multibillion shilling law suits as a result of the acquisition.
Trailblazer and one of a Ugandan few oil and gas lawyers
When CEO East Africa Magazine reached her by telephone regarding the appointment, she declined to comment.
"I can't comment. I can't comment for now," she said on the phone.
Jimmy Mugerwa was unreachable by phone and he did not respond to our WhatsApp messaging inquiries by press time.
However, from industry sources, Mariam is an experienced oil and gas lawyer, very familiar with corporate and commercial law as well as the legal and regulatory issues across the oil and gas business value chain- upstream, midstream and downstream.
She is the first female chief executive in an all-male dominated oil & gas majors troika, consisting of Tullow Oil, CNOOC and Total SA- but certainly no stranger.
Until her appointment, Mariam has been working as General Counsel-East Africa since May 2015- where she headed the Tullow Uganda and Kenya legal Teams, to "enable proactive resourcing and risk management of legal issues relating to Tullow's Uganda and Kenya Business Units", according to her LinkedIn profile.
She was also the team leader on "all material legal and compliance risk issues impacting the Ugandan and Kenyan business units."
In that capacity, she also doubled as a Director on the Tullow Uganda Operations Pty Limited Board.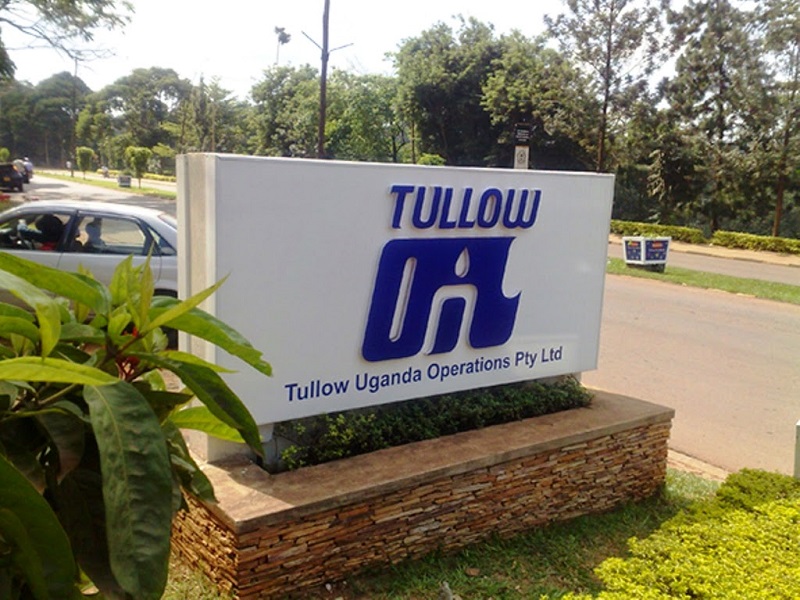 Before that, the she was the Regional General Counsel-Uganda- from January 2011 to May 2015. In that capacity she dealt with a number of issues especially the management of the Joint Venture between Tullow, Total E&P and CNOOC.
Before Tullow Oil, she worked for over 12 years within the Shell International BV family in various capacities and in a number of jurisdictions.
At Shell she started out as Company Secretary and Legal Advisor- at Shell Uganda Limited, between June 1998 to September 2003 and then headed to Brunei where she was a Senior Legal Advisor for 2 years at Brunei Shell Petroleum Sdn Bhd. She then headed to Shell International BV headquarters in the Netherlands as Legal Counsel, Gas & Power for slightly over 3 years.
From here, she got appointed Legal Counsel at Shell International Exploration and Production BV where she was assigned to the Shell Development Kashagan BV (the entity tasked to engineer, develop and construct facilities to bring phase II of the Kashagan field in the North Caspian Sea to full commercial oil and gas production.
The Kashagan project involved a consortium of seven international oil companies and the National Oil Company of Kazakhstan. Her major role, involved managing and advising on licensing, regulatory and legal issues arising out of the North Caspian Sea Production Sharing and Joint Operating Agreements.
As Uganda moves closer to oil production, Tullow Oil will be counting on her domestic, regional and global expertise in upstream, midstream and downstream operations to bring the prize home.
Perhaps a change in management could also warm up Tullow Oil's planned sell of their 21.57% in Ugandan exploration areas to Total SA, a move that has overly delayed.
Before Shell, she worked as Legal Officer at Uganda Petroleum Company Limited (formerly Mobil Oil Uganda), between 1994 and June 1998,
Mariam holds Bachelor of Laws (LLB) from Makerere University and Masters of Law, Commercial and Corporate Law from the London School of Economics and Political Science. She also holds a Diploma, in Petroleum Policy and Management from PETRAD-Stavanger, Norway as well as a Diploma in Legal Practice, from the Law Development Centre in Makerere.
She went to Stella Maris Boarding Primary School, Nsuube and then Kibuli Senior Secondary School where she completed her Uganda Advanced Certificate in Education (A-level). She is married Professor Swaibu Mbowa, a Makerere University Agricultural Economics don and a Research Fellow at the Economic Policy Research Centre (EPRC). 
She is an advocate of the High and Supreme Courts of Uganda.
AIG taps on Lydia Kayonde to lead their return to Ugandan market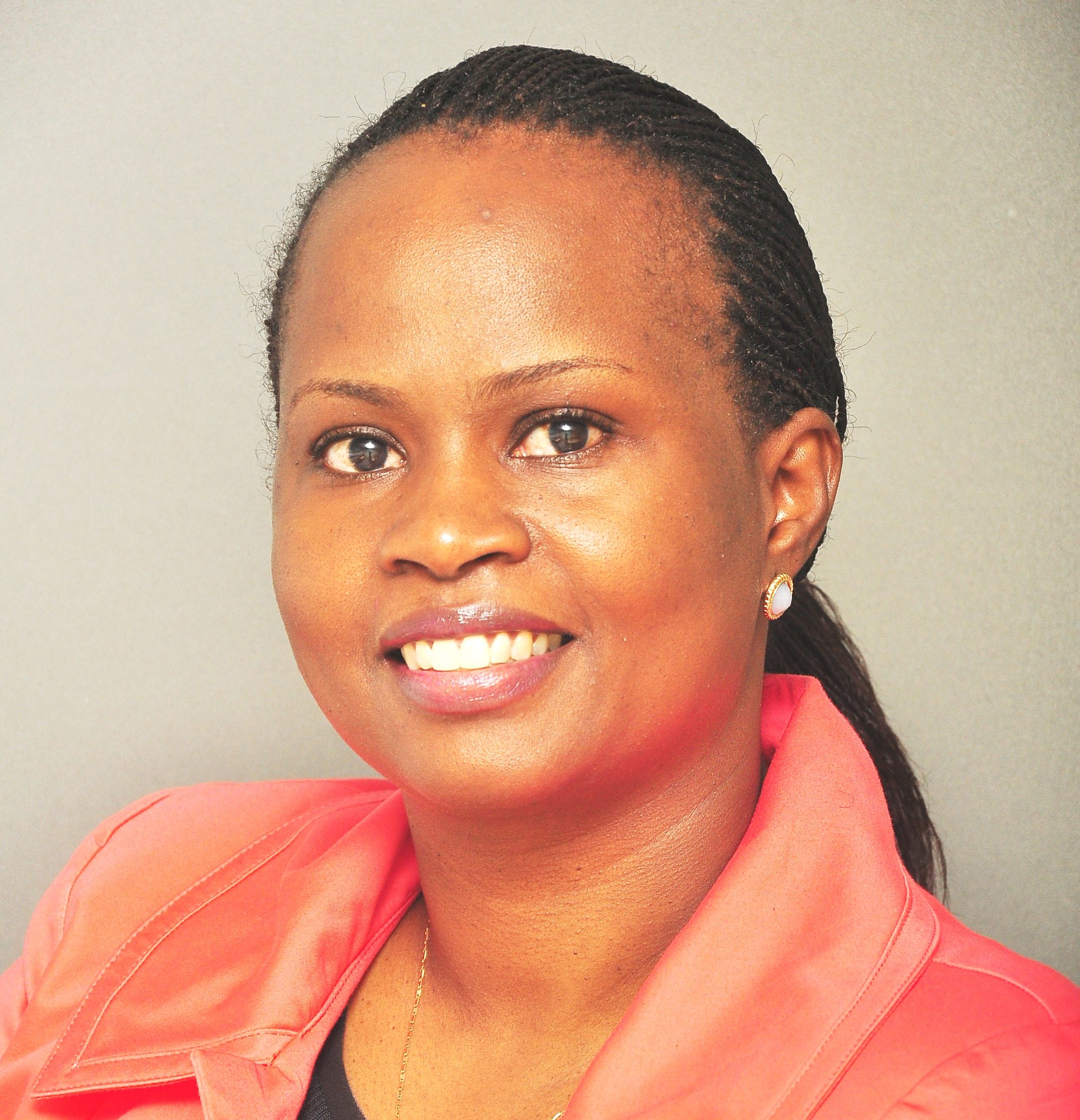 American International Group (AIG) has tapped on seasoned insurance executive, Lydia Kayonde to lead their re-entry into the Ugandan market, CEO East Africa Magazine has learnt.
The Insurance Regulatory Authority's Chief Executive Officer, Ibrahim Kaddunabbi Lubega, was quoted by The Independent magazine in December 2018, confirming that AIG Uganda Ltd, had been issued a green-field insurance investment.
Before its exit late 2016, AIG had operated in Uganda since 1962. It, in the wake of the 2008 financial crisis and subsequent federal bailout of the mother company, was rebranded to Chartis Insurance in 2009, but reverted to AIG in 2012.
Before its exit, AIG had gradually lost its market leadership position to Jubilee Insurance and UAP Insurance (now UAP), with UGX31.9 billion premiums in 2016 and a market share of 7.10% compared to its heydays in 2013 when it underwrote UGX50.1 billion in non-life premiums and UGX29.9 billion in life premiums.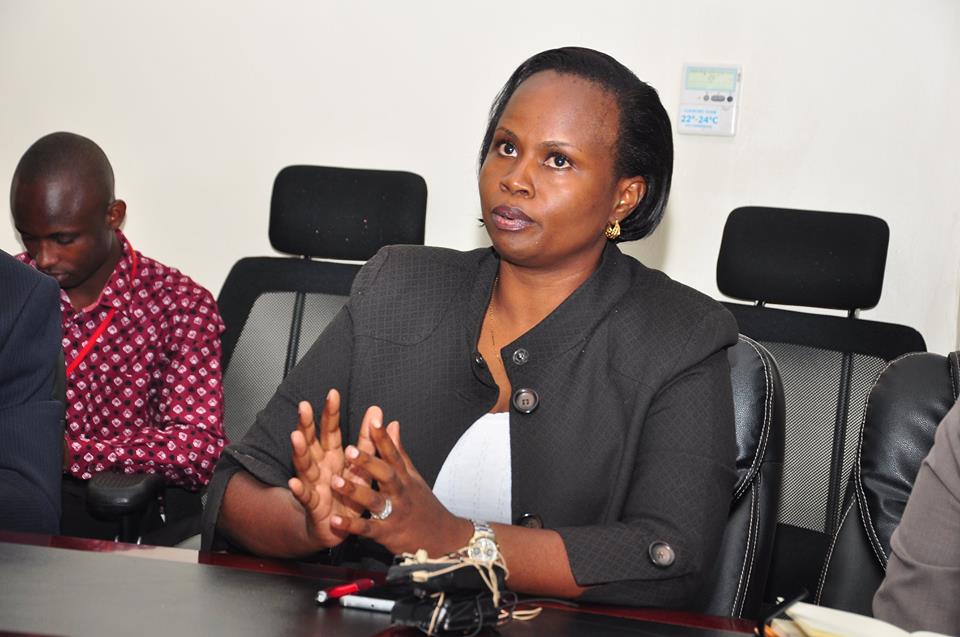 In 2014, when IRA stopped issuing licenses to composed insurance companies and ordered for the split of life and non-life business, AIG dropped its life insurance arm. Their industry market share and business continued declining till their eventual exit in 2016.
Their headquarter building was sold to Britam Insurance for an undisclosed amount.
However, even in their last days- AIG remained one of the most respected and trusted brands in the business, especially in claims settlement.
Who is Lydia Kayonde?
Lydia Kayonde, is no stranger in both the AIG and insurance corridors. For nearly 10 years, she was the Manager-Liabilities & Financial Lines at both AIG and Chartis before she was tapped by Stanbic Bank to head their newly established bancassurance unit.
Stanbic was the first bank to receive a bancassurance license in October 2017.
Other than leading Stanbic to being the first bancassurance agent, Kayonde has been instrumental in shaping Stanbic as the industry leader in bancassurance.
Stanbic, according to the IRA 2018 annual report, collected UGX9.9 billion in premiums, out of the industry's UGX19.7 billion non-life premiums- earning a UGX50.22% market share, well ahead of Barclays Bank and dfcu Bank, their closest rivals, who collected UGX5.1 billion and UGX1.5 billion translating into 26.1% and 7.6% market share respectively.
Stanbic also led in non-life premiums collections – having collected UGX1.8 billion in premiums- of the total UGX6.3 billion industry premiums, translating to a 27.9 market share.
Positive 2019 outlook
AIG is yet to officially comment about their return to the Ugandan market, but is believed to be driven by the growth in infrastructure spending by especially government and oil and gas companies- all of which herald positive industry projections.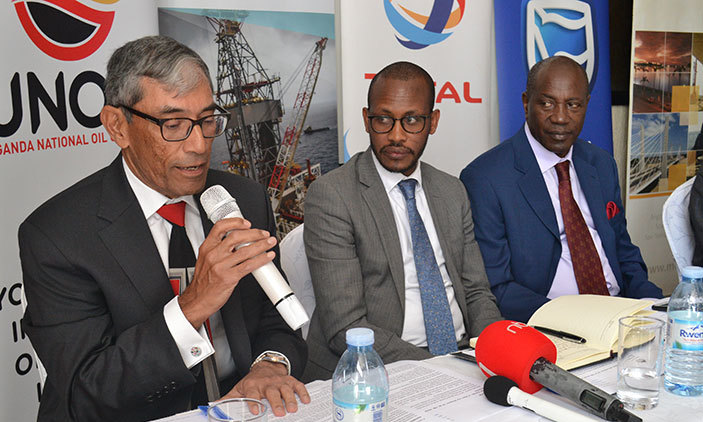 Government infrastructure investments, reached 8.9 percent of GDP in FY17/18 and is envisaged to increase further this year and next, according to the IMF Uganda Country Report, May 2019.
Uganda is transitioning from the oil exploration stage to development and production stages; industry estimates say this stage will take up to 5 years and will cost up to USD20 billion. Uganda has also opened a second licensing round for five oil and gas exploration blocks in the Albertine Graben.
14 insurance companies in Uganda, under their Insurance Consortium for Oil and Gas (ICOG) have raised over $200m (sh745b) aggregated insurance capacity in readiness for Uganda's oil and gas industry.
The insurance industry in Uganda underwrote UGX856 billion (USD227.8 million) in 2018- that is UGX73.60 billion (USD19.6 million) more than the Shs782.4 billion (208.2 million) underwritten in 2017. This is a 17.5% growth rate, compared to a 14.75% growth rate registered in 2017.
IRA Q1, 2019 reports show that industry premiums grew 9.1%, from UGX260.5 billion in Q1, 2018 to 284.1 billion, on the back of a 30.7% growth in life premiums- from UGX48.5 billion to UGX63.4 billion. Non-life business grew by 4.1% from UGX190.8 billion to UGX198.5 billion while Health Membership Organisations (HMOs) grew by 4.4% from UGX21.2 billion to UGX22.1 billion.
IRA's Kadunabbi in a recent 23rd May 2019 industry presentation also expressed optimism that the industry would maintain this positive trend in 2019, on the back of upcoming projects like the Standard Gauge Railway, the USD3.5 billion East African Crude Oil Pipeline (EACOP), Uganda Airlines and the UGX470 billion CCTV cameras project in metropolitan Kampala.
He also said that growth in bancassurance as a channel as well the increased uptake of micro-insurance facilitated by mobile money platforms spelt growth news for the sector. Kadunabbi is also betting on recent industry engagements with Uganda Revenue Authority to enforce Section 9(3) of the Insurance Act so as to stop the millions of dollars being haemorrhaged out of the country in marine and cargo insurance.
Section 9(3) of the Insurance Act, dictates that, "all local risks and persons including imports shall be insured by insurance companies licensed to carryout insurance business in Uganda."
According to Bank of Uganda Balance of Payments report, USD67.5 million (UGX254.2 billion) left the country in 2018 for insurance- this is equivalent to 30% of the entire Ugandan insurance industry.
Kenya, under their revised insurance laws in 2017 localised all marine cargo insurance business, with some penalties for errant parties and in just one year, alone, grew marine premiums by 37%- from KES2.6 billion (UGX96.6 billion) to KES3.6 billion (UGX132.2 billion).
By comparison, Uganda underwrote UGX33.5 billion under the marine/aviation category in 2017.