Why would Mulyagonja leave an UGX37m IGG job to take an UGX20m judiciary position?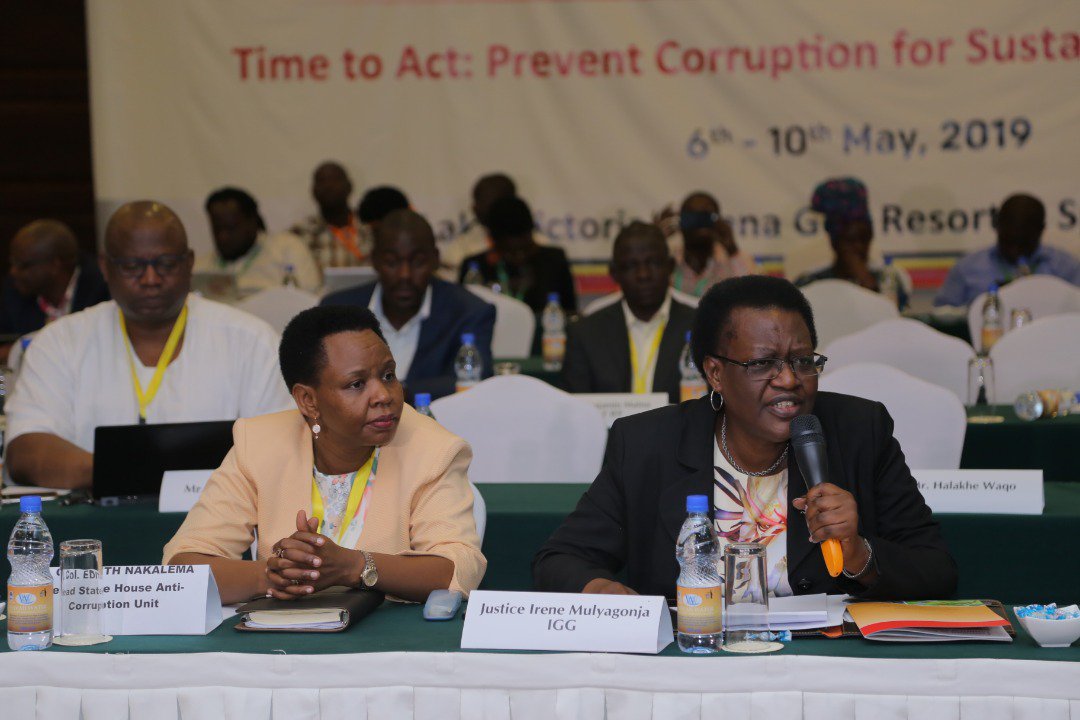 When the hunter is hunted, then the hunting game is over-so they say; but it also appears, for the Inspectorate of Government, when an inspector is appointed to inspect the inspectorate, then it is a signal that the watchdog game for the Inspector of General of Government (IGG), Mrs. Irene Mulyagonja, is over or could soon be over.
It is therefore not surprising that she has dusted her CV and is job hunting- just in case.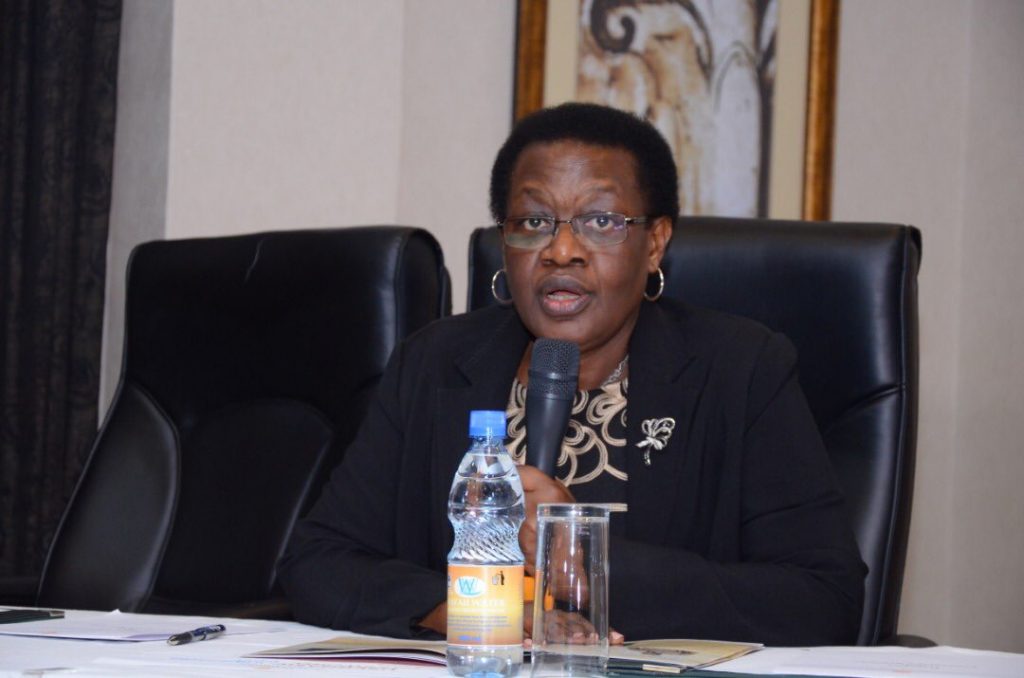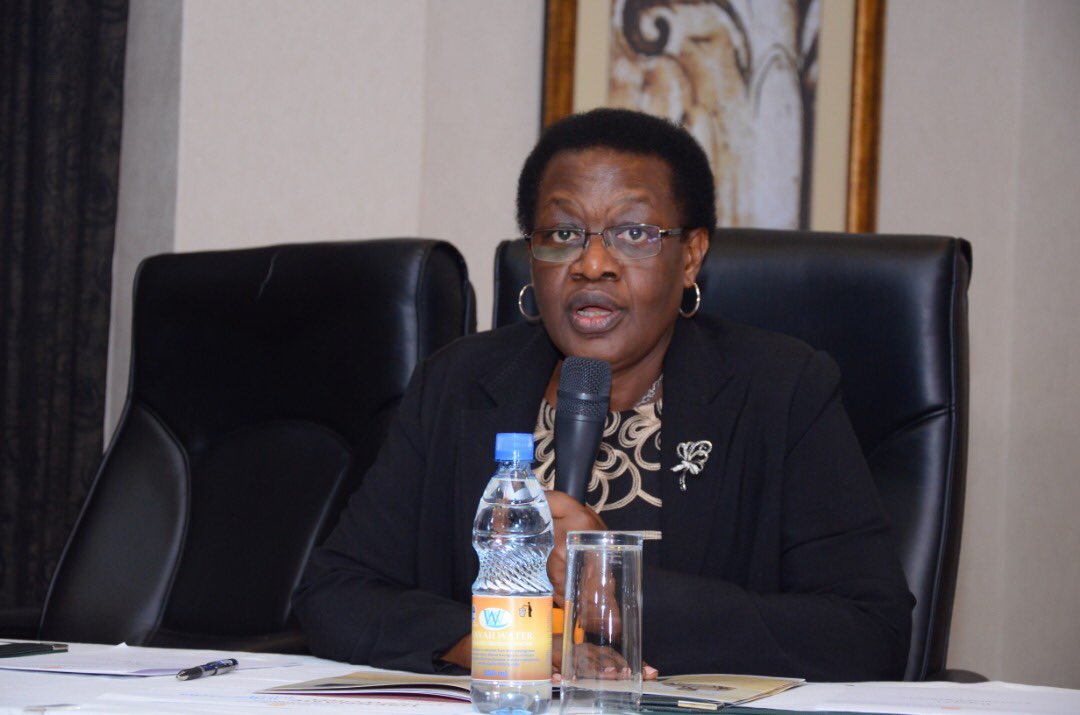 News broke, last week that the IGG, along with twenty four (24) other individuals, has been shortlisted to fill vacant positions at the Constitutional Court/Court of Appeal.
The leaked list, has since been confirmed as authentic by two sources, speaking to this reporter in confidence.
The Judicial Service Commission in March Advertised 3 openings for Constitutional Court/Court of Appeal justices and 5 openings for High Court judges. According to our sources, applicants for the Justice of Appeal/Constitutional Court will sit interviews between 20th and 24th of May 2019.
Some of the prominent names with whom Justice Mulyagonja will be competing include: High Court Judges Lawrence Gidudu, Henry Peter Adonyo, Henrietta Wolayo, and Damalie Lwanga Nantudde and Rugadya Atwooki.
She will also be competing with Christopher Gashirabake, the Deputy Solicitor General, Justice Billy Kainamura the deputy head of the Commercial Division of the High Court, and Raphael Baku, the former deputy IGG.
Twice public rebuked by the president
The IGG whose term of office has been mired in controversy- characterized by case backlogs, increased corruption perceptions and some allegations of her covering up for her friends, has been twice subjected to public scolding by the president on a number of high profile public events- in her presence.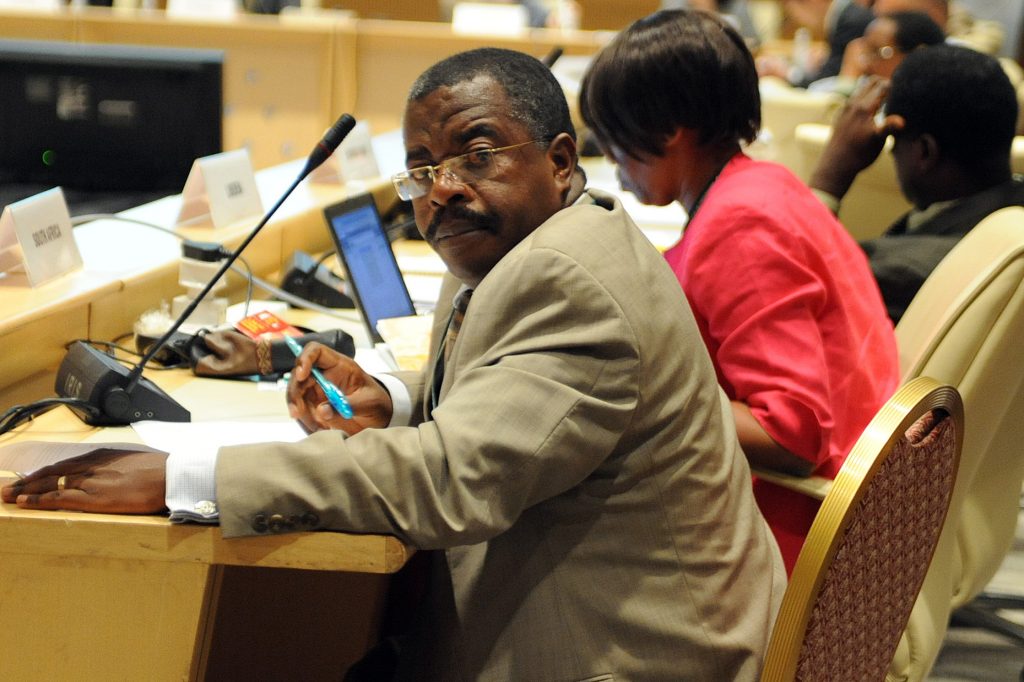 The first time the president publicly chided the IGG was during the June 6th 2018, State of the Nation Address.
"What happened to the IGG? Why don't the victims of corruption report those incidences of corruption to the IGG," asked an angry Museveni.
"If it is not working, why should we keep it then? The IGG should reflect on this. Are her staff credible? Why does the public not trust that institution? We need answers," he said.
Weeks later, the president would appoint, his former aide, Lt. Col Edith Nakalema to head a Statehouse Anti-Corruption Unit.
Just last week, the president yet again publicly scolded her for failing to fight corruption, and this time said that her office has been infiltrated by wrong elements.
Ironically, Mr. Museveni was speaking at the 9th Commonwealth Regional Conference for Heads of Anti-Corruption Agencies in Africa at Lake Victoria Serena, Kigo- an event, hosted by the IGG. The president, told Mulyagonja's guests that due to persistent failures by the IGG's office, he had been forced to appoint, Lt Col Edith Nakalema to oversee the IGG.
"I think she (IGG) was infiltrated, slowly by some groups," he said adding that this is the reason he had to appoint a "watchman (Nakalema) to watch the watchman (IGG)."
This was an embarrassment to her.
Last year, when Lt. Col. Nakalema was appointed, the IGG said she was happy to work along with her; but the insistence by the president that Nakalema had been appointed not to assist the IGG, but rather to inspect the inspectorate, seems to be the last straw that broke the IGG's back.
To make matters worse, it was recently reported in the newspapers that Nakalema's Statehouse Anti-Corruption Unit, was probing some members of management and the board of the Inspectorate of Government (IG) for alleged corruption as well as illegal and irregular recruitments.
Is Mulyagonja being smart?
Mulyagonja (56) who held the position of deputy head of the Commercial Division of the High Court, before her appointment as IGG in 2012, on April 12th 2019, started her 3rd year of her second term and is ineligible for reappointment when her current term expires in 2020.
At 56 years of age, she is also 4 years shy of the official retirement age of 60 for public servants. However, judges and justices have higher retirement caps- 65 and 70 years respectively.
It is therefore not surprising that she is considering leaving her UGX37m a month job, to take on a Constitutional Court Justice job where she will earn UGX19.9 million.
According to official sources in the Judiciary, a Constitutional Court/Court of Appeal Justice earns an UGX10.5m salary. They also get an additional 40% of their basic pay as professional allowances (UGX4, 200,000) as well as a UGX5, 000,000 housing allowance. They are also entitled to UGX200, 000 as medical allowance.
But if the Uganda Judicial Officers Association (UJOA) get their salary increase wish (and president Museveni has promised it to be soon), salaries for Constitutional Court/Court of Appeal Justices could soon be increased to UGX33,000,000.
A possible higher pay, increased levels of autonomy and increased retirement age; looks like Mrs Mulyagonja could be making a smart move, but that is if she gets the job,
If she however fails to get the job, she now risks higher levels of distrust from the appointing authority (president) as well as her staff- further adding to her misery.
Who is Mariam Nampeera Mbowa, the new Tullow Oil Uganda boss?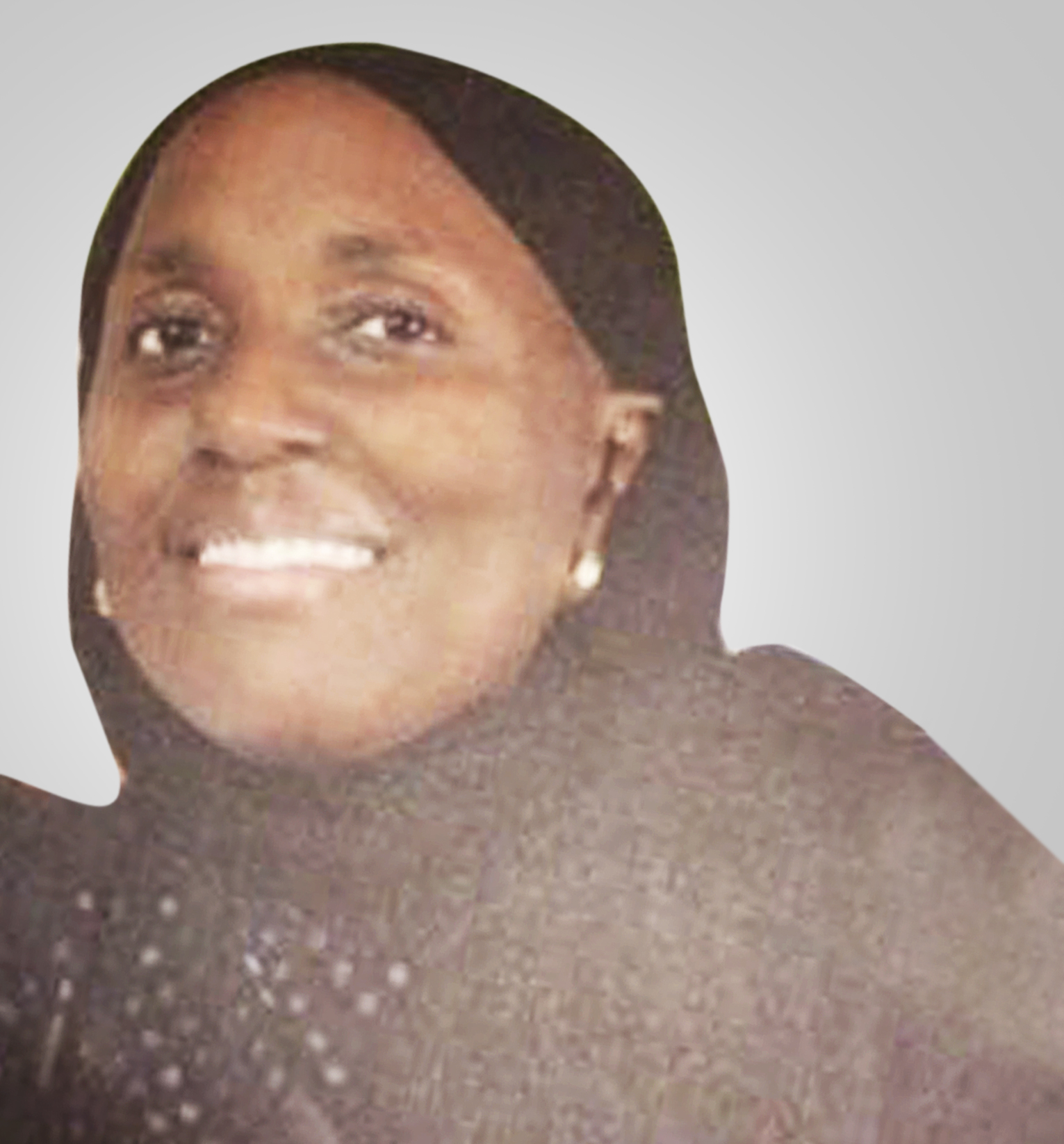 CEO East Africa Magazine, has confirmed that after 7 years at Tullow Uganda Operations Pty Limited, Jimmy Mugerwa leaves for London, where he has been reportedly appointed Group Director for Infrastructure and Organisation.
In his place, industry sources say, Mariam Nampeera Mbowa, a seasoned Ugandan oil & gas lawyer with over 24 years' experience in the business, has been appointed as Managing Director.
Mugerwa, joined Tullow in August 2012 from Kenya Shell Ltd where had worked for 4 years and 10 months as Country Chairman/Sales Operations and GM for East Africa. Before Kenya, Mugerwa, who started his career at Shell Uganda in 1994, served in various roles in Ghana and at the Shell Africa office, rising to the Senior Regional Advisor, Sub-Saharan Africa between August 2007 and December 2009. While in Kenya he also worked as Director at the Petroleum Institute of East Africa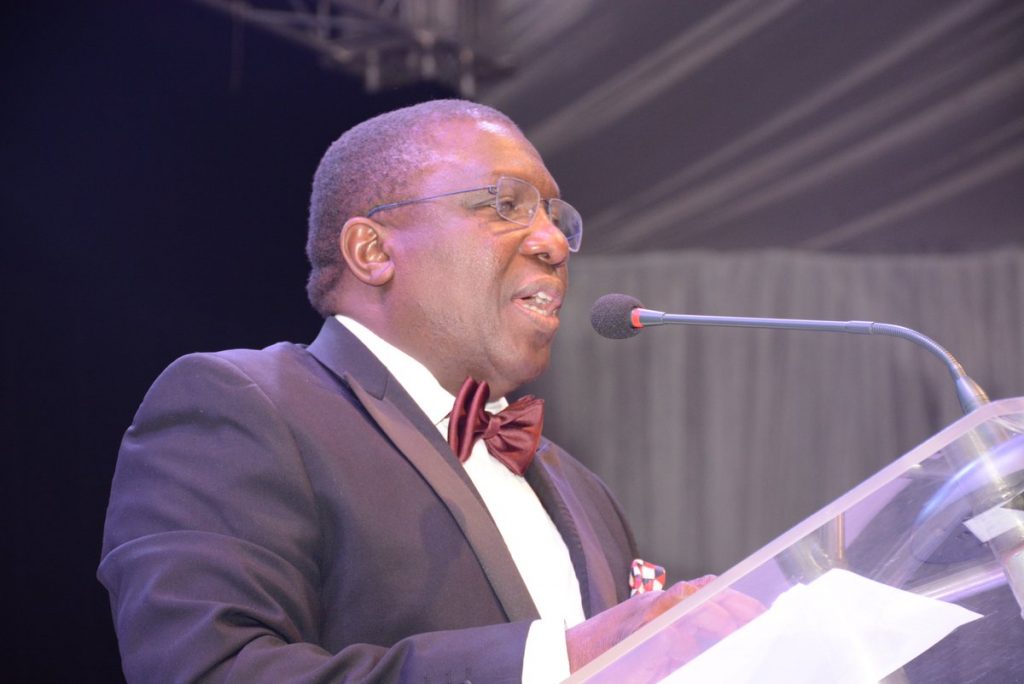 In Uganda, Mugerwa has been serving as Non-Executive Director at East African Breweries Limited as well as Chairman/Non-Executive Director at Dfcu Bank. His days at dfcu Bank were overshadowed by the controversial takeover by dfcu Bank of troubled lender Crane Bank- process that was recently found to be flout with several irregularities by a Parliamentary probe Committee.
Dfcu faces several multibillion shilling law suits as a result of the acquisition.
Trailblazer and one of a Ugandan few oil and gas lawyers
When CEO East Africa Magazine reached her by telephone regarding the appointment, she declined to comment.
"I can't comment. I can't comment for now," she said on the phone.
Jimmy Mugerwa was unreachable by phone and he did not respond to our WhatsApp messaging inquiries by press time.
However, from industry sources, Mariam is an experienced oil and gas lawyer, very familiar with corporate and commercial law as well as the legal and regulatory issues across the oil and gas business value chain- upstream, midstream and downstream.
She is the first female chief executive in an all-male dominated oil & gas majors troika, consisting of Tullow Oil, CNOOC and Total SA- but certainly no stranger.
Until her appointment, Mariam has been working as General Counsel-East Africa since May 2015- where she headed the Tullow Uganda and Kenya legal Teams, to "enable proactive resourcing and risk management of legal issues relating to Tullow's Uganda and Kenya Business Units", according to her LinkedIn profile.
She was also the team leader on "all material legal and compliance risk issues impacting the Ugandan and Kenyan business units."
In that capacity, she also doubled as a Director on the Tullow Uganda Operations Pty Limited Board.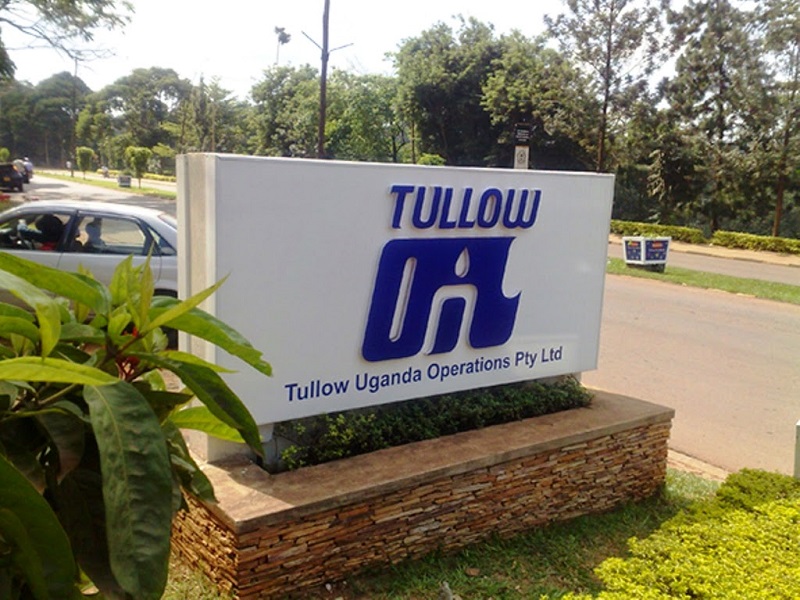 Before that, the she was the Regional General Counsel-Uganda- from January 2011 to May 2015. In that capacity she dealt with a number of issues especially the management of the Joint Venture between Tullow, Total E&P and CNOOC.
Before Tullow Oil, she worked for over 12 years within the Shell International BV family in various capacities and in a number of jurisdictions.
At Shell she started out as Company Secretary and Legal Advisor- at Shell Uganda Limited, between June 1998 to September 2003 and then headed to Brunei where she was a Senior Legal Advisor for 2 years at Brunei Shell Petroleum Sdn Bhd. She then headed to Shell International BV headquarters in the Netherlands as Legal Counsel, Gas & Power for slightly over 3 years.
From here, she got appointed Legal Counsel at Shell International Exploration and Production BV where she was assigned to the Shell Development Kashagan BV (the entity tasked to engineer, develop and construct facilities to bring phase II of the Kashagan field in the North Caspian Sea to full commercial oil and gas production.
The Kashagan project involved a consortium of seven international oil companies and the National Oil Company of Kazakhstan. Her major role, involved managing and advising on licensing, regulatory and legal issues arising out of the North Caspian Sea Production Sharing and Joint Operating Agreements.
As Uganda moves closer to oil production, Tullow Oil will be counting on her domestic, regional and global expertise in upstream, midstream and downstream operations to bring the prize home.
Perhaps a change in management could also warm up Tullow Oil's planned sell of their 21.57% in Ugandan exploration areas to Total SA, a move that has overly delayed.
Before Shell, she worked as Legal Officer at Uganda Petroleum Company Limited (formerly Mobil Oil Uganda), between 1994 and June 1998,
Mariam holds Bachelor of Laws (LLB) from Makerere University and Masters of Law, Commercial and Corporate Law from the London School of Economics and Political Science. She also holds a Diploma, in Petroleum Policy and Management from PETRAD-Stavanger, Norway as well as a Diploma in Legal Practice, from the Law Development Centre in Makerere.
She went to Stella Maris Boarding Primary School, Nsuube and then Kibuli Senior Secondary School where she completed her Uganda Advanced Certificate in Education (A-level). She is married Professor Swaibu Mbowa, a Makerere University Agricultural Economics don and a Research Fellow at the Economic Policy Research Centre (EPRC). 
She is an advocate of the High and Supreme Courts of Uganda.
"Crane Bank has no basis to sue me; court should dismiss their case," Sudhir tells court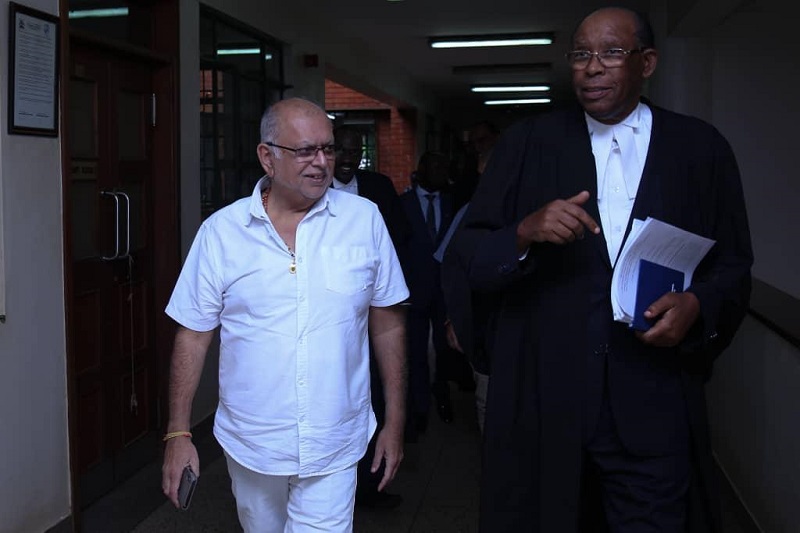 Ruparelia Group Chairman, Dr Sudhir Ruparelia and Meera Investments Limited, one of his real estate companies, have applied to the Commercial Court, asking it to dismiss case HCCS 493 of 2017 brought against them by Crane Bank (in Receivership).
The applicants in Miscellaneous Application No. 320 of 2019 argue that Crane Bank (in receivership) has "no locus standi to bring the suit" against them and that the case is "barred by law."
Black's Law Dictionary, 10th Edition, defines locus standi to mean: "The right to bring an action or to be heard in a given forum."
In HCCS 493 of 2017, Bank of Uganda through Crane Bank (in receivership) alleges that the businessman fraudulently took out up to $92.8m (about Shs334b) and another Shs8.2 billion of depositors' money from Crane Bank for personal gain through various payments to two construction companies and a technology company.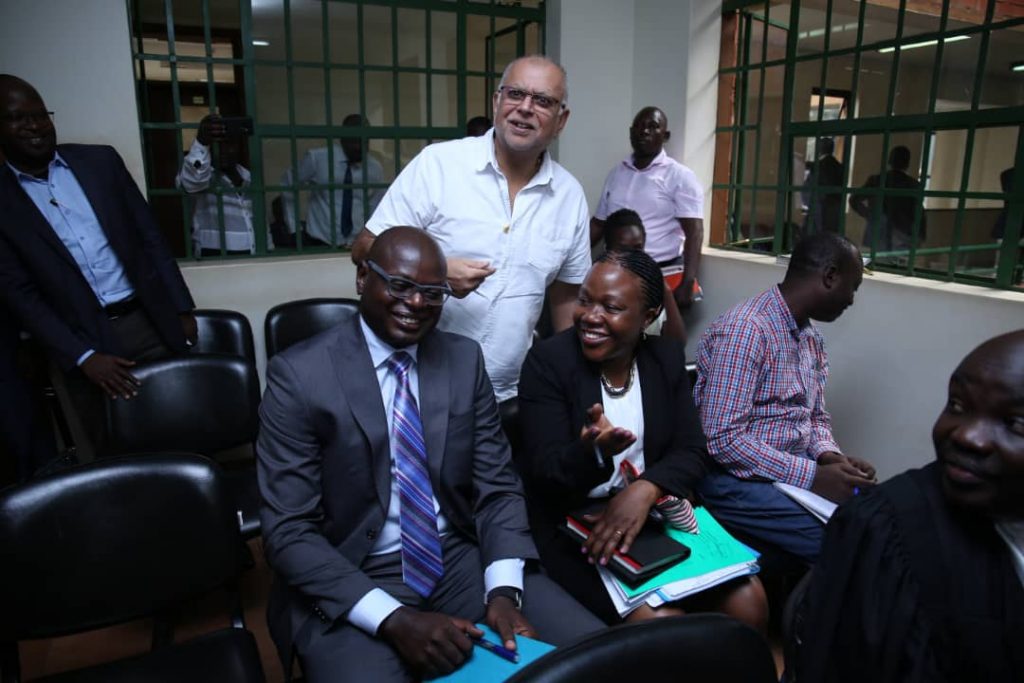 The companies alleged to have been used by Sudhir for these payments have since vehemently rejected the above claims and produced evidence to discredit BoU's claims.
BoU through Crane Bank (in receivership) also alleges that the entire land where Crane Bank had branches, was transferred to Meera Investments Limited, another company owned by Sudhir and subsequently leased the land to Crane Bank.
Crane Bank now wants back the 48 freehold certificates together with duly executed transfer deeds in respect of each one of them in favour of Crane Bank or its nominee.
A receiver cannot sue or be sued
In their preliminary objections before Hon Mr. Justice David K. Wangutusi, today, July 3, 2019 Sudhir through his lawyers, Kampala Associated Advocates, argued that a receiver or an entity in receivership- in this case Crane Bank cannot sue or be sued.
Kampala Associated Advocates was represented by Senior Partner, Peter C. R. Kabatsi, Managing Partner Joseph Matsiko and Partner Elison Karuhanga.
"The suit was filed when Crane Bank Limited was in receivership. At issue therefore is; can a suit be filed when a financial institution is in receivership? Our submission is that the receiver has no locus to file the suit," argued the lawyers.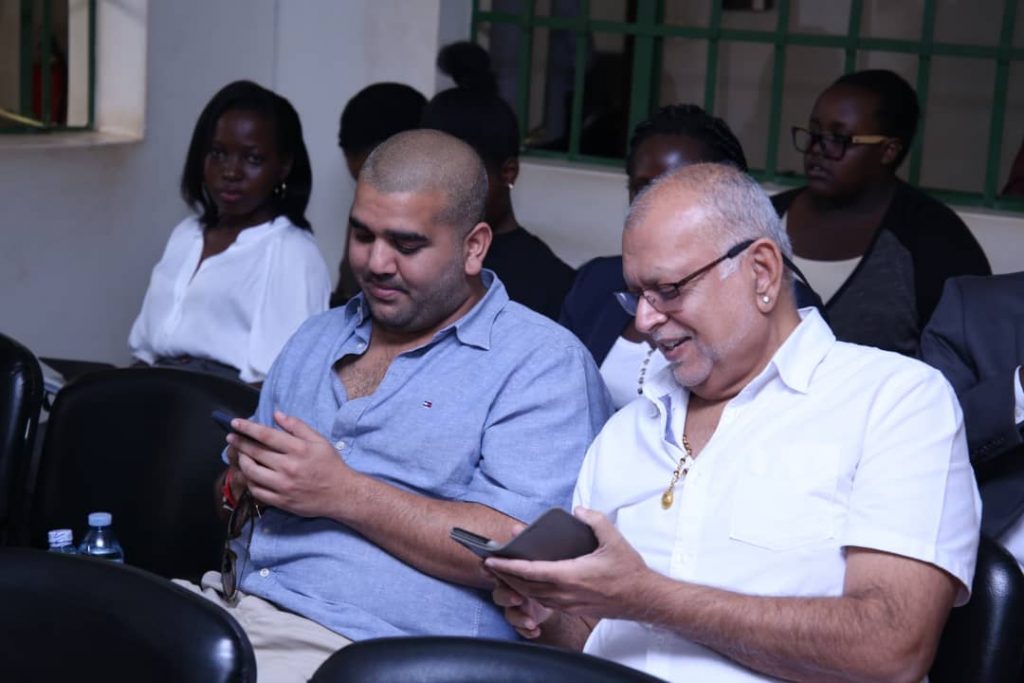 Bank of Uganda on the 20th October 2016 took over the management of Crane Bank and pursuant to Sections 87 (3) and 88 (1) (a) & (b) of the Financial Institutions Act 2004 and on the 20th of January 2018 BoU placed the bank under receivership pursuant to Section 94 of the FIA.
Sudhir's lawyers further argued that the FIA 2004 provides three ways in which BOU may takeover and resolve a financial institution in distress and these include: statutory management, receivership, and liquidation. They added that while the law allows the statutory manager and the liquidator to sue, it does not allow the receiver to sue or be sued.
"From 20th October, 2016 to 20th January, 2017 Bank of Uganda could institute a suit under Section 89 (1),(2)(e),(9) of the FIA. We shall submit that they lost that power on 20th January, 2017 when they placed the Plaintiff under receivership," submitted the lawyers, adding: "A financial institution under receivership is therefore a closed financial institution. When a financial institution is placed under receivership the statutory manager's powers cease from that day and for all intents and purposes the institution is closed.
Section 95 of the FIA 2004 only grants a receiver powers to:
arrange a merger with another financial institution;
arrange for the purchase of assets and assumption of all or some of the liabilities by other financial institutions;
arrange to sell the financial institution;
liquidate the assets of the financial institution.
But even then this must be done within 12 months of taking over as a receiver.
"The powers of the receiver are therefore limited, both in extent and in time. He can only exercise the four powers mentioned above and this has to be done within twelve months," Sudhir's lawyers submitted, adding: "Section 95 does not mention suing as one of the things he (the receiver) will do in the exercise of his powers."
"Under the FIA, the receiver cannot file a law suit. When the legislature does not grant an express power to a statutory entity to sue then that entity simply cannot sue. This very point was determined by the Supreme Court of Uganda," argued KAA Advocates.
"If a party cannot be sued, it follows that that party cannot sue. We are fortified in this by the binding decision in the supreme court in the case of The Commissioner General Uganda Revenue Authority vs Meera Investments Limited SCCA 22 of 2007," the lawyers further submitted.
Non-Ugandan citizens cannot own mailo or freehold land
KAA lawyers also submitted that BoU's claim on Meera Investments' land is barred by law since Crane Bank- by virtue of being majority owned by non-Ugandan citizens is a non-citizen and therefore barred from acquiring or holding mailo or freehold land in Uganda by Section 40 (1), (4), (7)(a)(d), and (8)(a) of the Land Act.
"The majority shares in CBL are held by a company incorporated in Mauritius. A further 4% is held by Mr. Jitendera Sanghani, a British national. This would in effect mean that a total of 51.33% of the shares are held by non-citizens…..It is well settled that under no circumstances can a non-citizen hold freehold land and a number of authorities elucidate this Constitutional point."
The lawyers also dismissed Crane Bank's prayers to have the land held in trust for them by a designated nominee saying that doing so would "would defeat the express provisions of Article 237 of the Constitution" shich says that mailo land and freehold land cann only be owned by Ugandan citiznes.
"The purpose of this Court is to interpret the transaction in accordance with the law and not to side step the law with ingenious legal trusts. A trust is a creature of the doctrine of equity and the branch of law called equity and trusts. One of the maxims of equity is that: "equity follows the law and will therefore not allow a remedy that is contrary to the law". The Court cannot construct this trust because it will be an illegal trust. A court of law cannot grant an illegal prayer," closed the lawyers in their submissions.
Justice Wangutusi has set August 26, for a ruling on the objection.
PICTORIAL: Ruparelia Group unveils 83 luxurious Speke Apartments at Kitante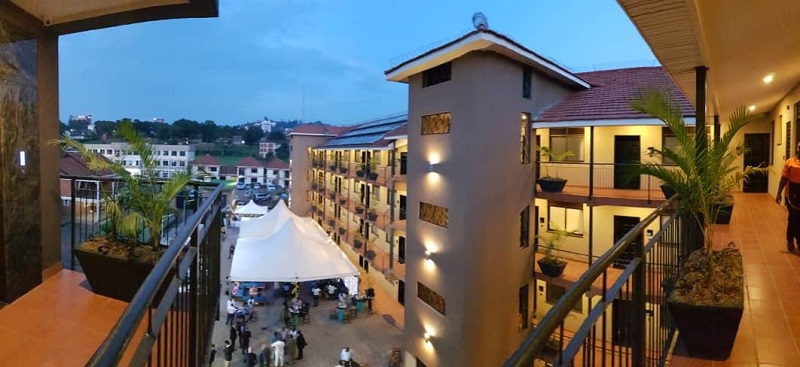 Fresh from commissioning their multi-million dollar, Kingdom Kampala building, Ruparelia Group, yesterday, June 17th 2019, officially unveiled Speke Apartments, Kitante, a collection of 83 fully furnished apartments.
Conveniently located on Kitante Close, off Yusuf Lule Road, in the affluent leafy lower Kololo, Speke Apartments, Kitante features 64 one-bedroom apartments, 10 two-bedroom apartments and 9 two bedroom superior apartments.
Rajiv Ruparelia, the Ruparelia Group Managing Director hosted guests to a cocktail and familiarisation tour of the project.
Speke Apartments specialises in self-catering apartments for corporate, leisure and family travellers in Kampala for short or long term lets.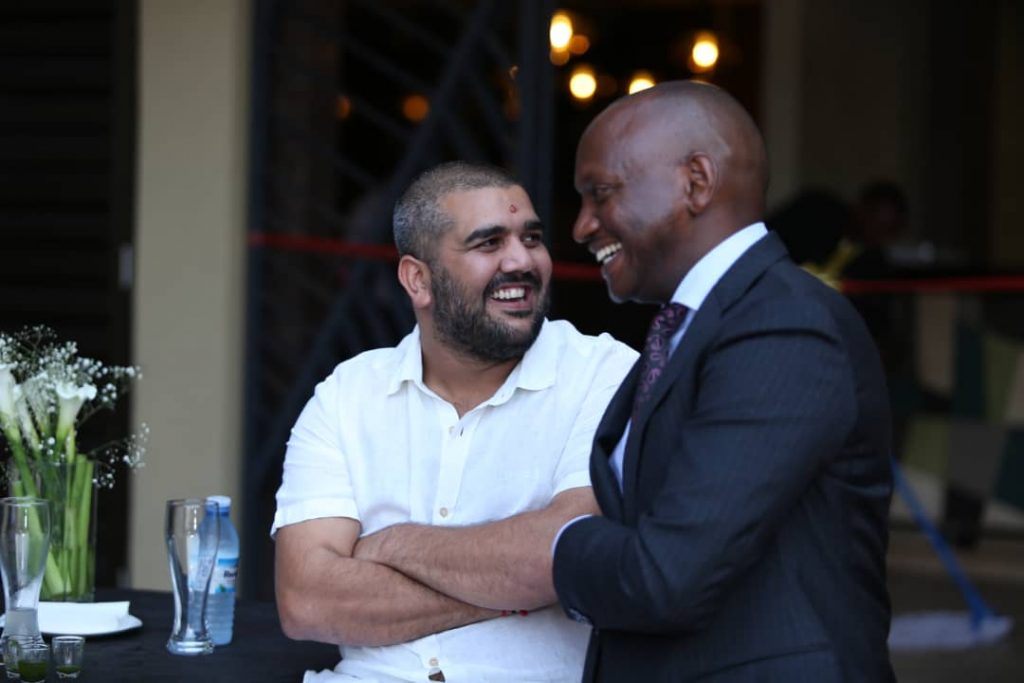 In a side interview with this reporter, Mr Ruparelia said the serviced residences are uniquely located in "a secure, quiet, clean environment."
He said the apartments have been built to British Standards and come with a fully fitted kitchen, double glazed sound proofed windows, led flat screen TVs with customized sets of channels, complimentary high speed Wifi internet, air conditioning, ample parking space and 24 hour security.
Residents have free access to the nearby Kabira Country Club and Speke Apartments Wampewo state-of-art health clubs.
Long term residents get up to 49% discounts.