TREATING SMALL BUSINESSES: Dr. Innocent Nahabwe's practical guide on how to handle partnerships, money, people and competition for entrepreneurs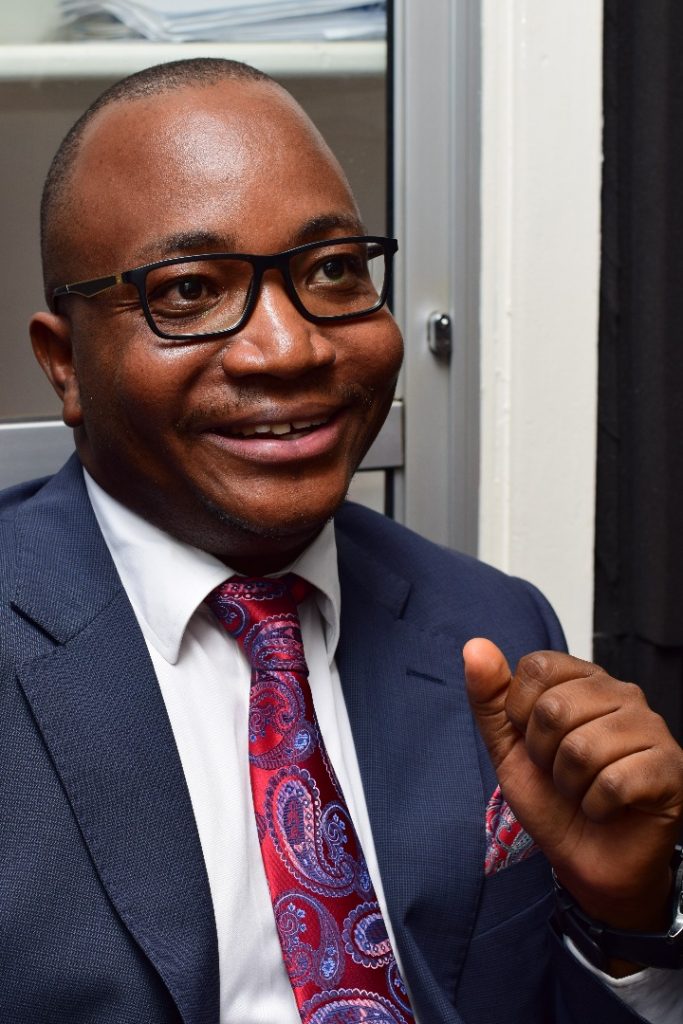 Dr. Innocent Nahabwe is best described as a jack of many trades, and perhaps, master of many of them. He is an all-round entrepreneur, marketing pundit, writer, veterinary doctor and father.
He recently outed a book, Treating Small Businesses- a smooth cocktail of how to handle partnerships, money, people, competition and marketing and how to remain sane in a crazy business environment.
CEO East Africa Magazine's Muhereza Kyamutetera, sat him down both for insights from his book as well as from him experience running small businesses.
---
Describe Innocent Nahabwe for us.
I am many things. I am a human, 38 would make me middle age, male. I am a veterinary Doctor by training who has ventured into Marketing (I hold an MSc Marketing from Makerere University). I am businessman, media practitioner who has made attempts at writing.
I am a father and son. In short, I am a hustler struggling to stay afloat.
What inspired you to write your book, Treating Small Businesses?
I realised that whereas everyone aspires to have big business, most of us will realistically only do small business. Access to capital; the issues with the stock exchange that keep out small business from the Stock exchange hence denying them capital, lack of accessible investment banks or firms continues to limit how far most entrepreneurs will go.
Uganda has been listed among the most entrepreneurial countries but most entrepreneurs will remain small businesses and the bulk of these entrepreneurs are into the service sector – boutiques, saloons, bars, restaurants, cottage firms etc. Most of these start and fail before their first anniversary causing lots of frustration to budding entrepreneurs and those after them.
I have been lucky to run and sustain several small businesses and it was my hope and desire to share the little information I have with fellow small business owners.
This inspired the book.
Why should anyone want to read or buy the book?
The book serves two purposes. One, it shares my experiences told in a humorous manner that most people will relate to. I am within the age bracket of most of the targeted readers. I go through their challenges. I lose some, win some and share honestly my experiences. It's best to buy the book and learn from my mistakes than learn from your own. Books I have read have helped shape my approach towards business and I share honestly and in detail.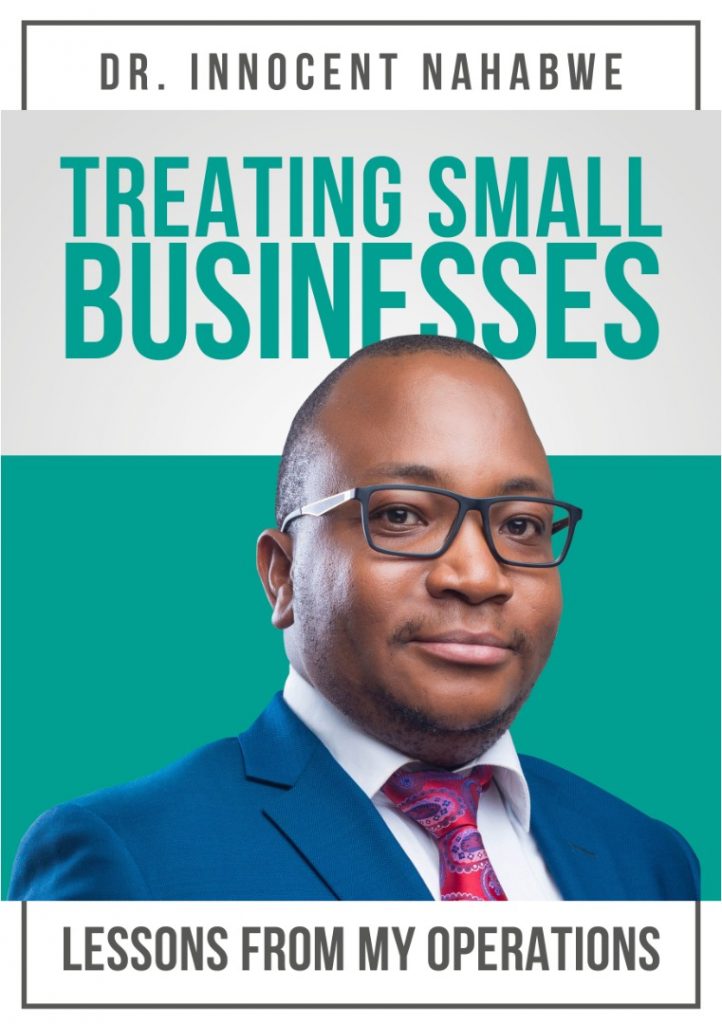 Also, I share my lessons and insights on what makes or breaks business. For anyone trying to do business, this is important for them.
What would you say are the top 5 pieces of advice from the book?
I don't want to pre-empt the book but I share about how to handle staff, how to handle money, how to handle competition, how to market and how to remain sane in this crazy business environment.
Based on your experience- what would you say are the top 5 mistakes small businesses make?
Most people want instant success: Business grows slowly. Even Apple started in a garage many years ago. Dr. Sudhir Ruparelia and others have taken 30 or so years in the game. We can't want to live like them in 2 years. We will kill the business.
Most people mix business money and their own money: The business is an extension of their pockets. This makes accounting hard and most of us kill our businesses ourselves by being bad parasites. We become cannibals.
Lack of book keeping: Most people have shops and don't know the value of the stock they have. Money comes in and goes based on intuition. Stocking is done based on requests. In the book, I suggest simple mathematics (Primary 4 mathematics is enough) with a simple equation to use to track performance, and have proper records. It is a must for every business to have proper records and track performance.
Not giving business enough time: Most people have business as their side hustle. We keep our jobs and hope business will grow on its own. Just like a baby, I explain in the book how to look at your business and create more time within the regular day and get the best out of the business. You can't invest in a business and let it be a by the way.
Mixing emotions and business: Many of us get emotional. We look at business as our baby. We do what we love. We do business for us and not the customer. Even when it fails, we stick with it and it sucks us dry. We need to understand that business is business. It is about money- treat it as business; principally for money.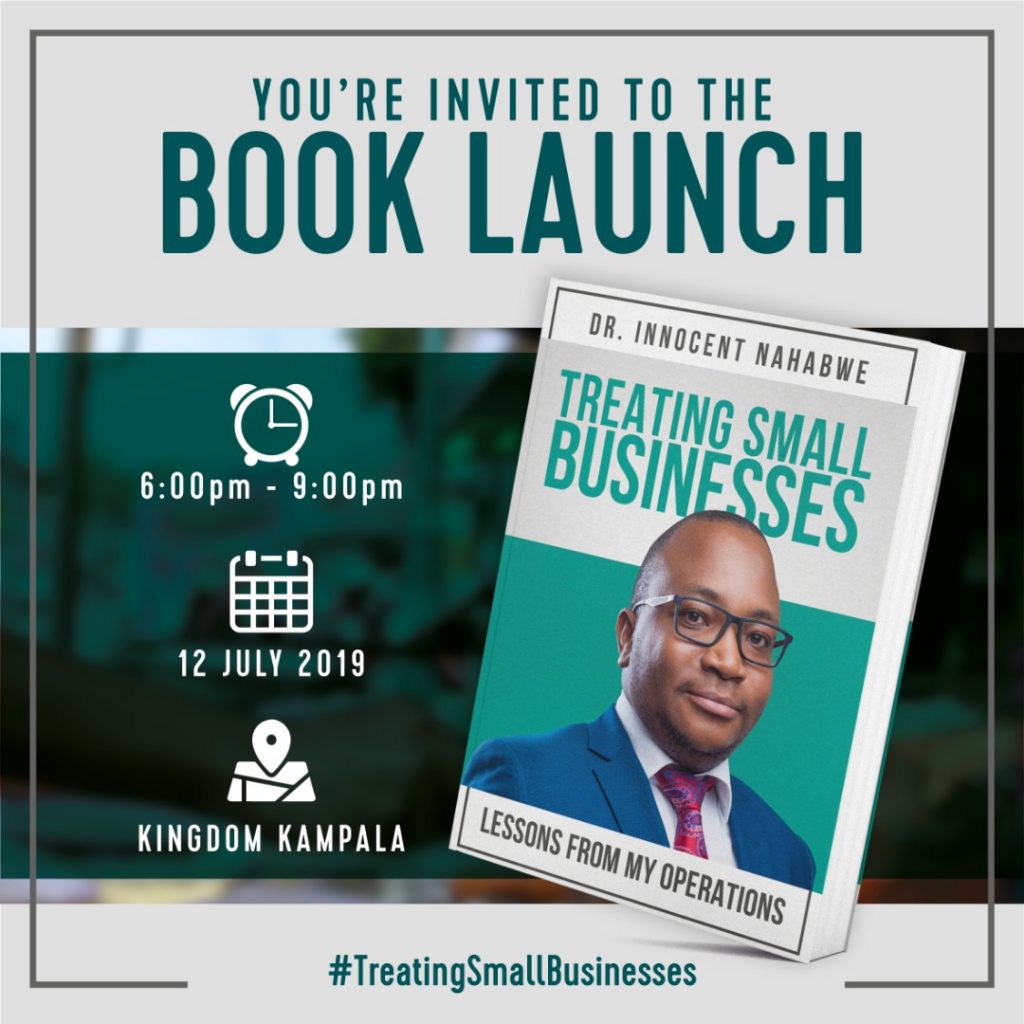 Don't mix family, relatives, friends in the business. Debts must be paid. It must make money. If it fails to work, regardless of how much you love it, let it go. If you get a good offer that makes business sense, sell. Don't be attached.
More, I share in the book.
Given your experience, would you say government has been helpful to small businesses?
I think so.
There are still many challenges but there have been improvements in power, infrastructure, and government systems such as Uganda Revenue Authority (URA). You can now handle your own taxes easily. However, a lot more can be done. We need more skills. We need centralised marketing. I think cooperatives that allow small holder firms to trade together like Coffee Marketing Board , Lint Marketing Board etc. can help farmers manage quality, work on prices, take advantage of economies of scale, bargain for supplies, access extension services and expertise, buy similar equipment for ease of repair, have strategic partnerships which would make it easier.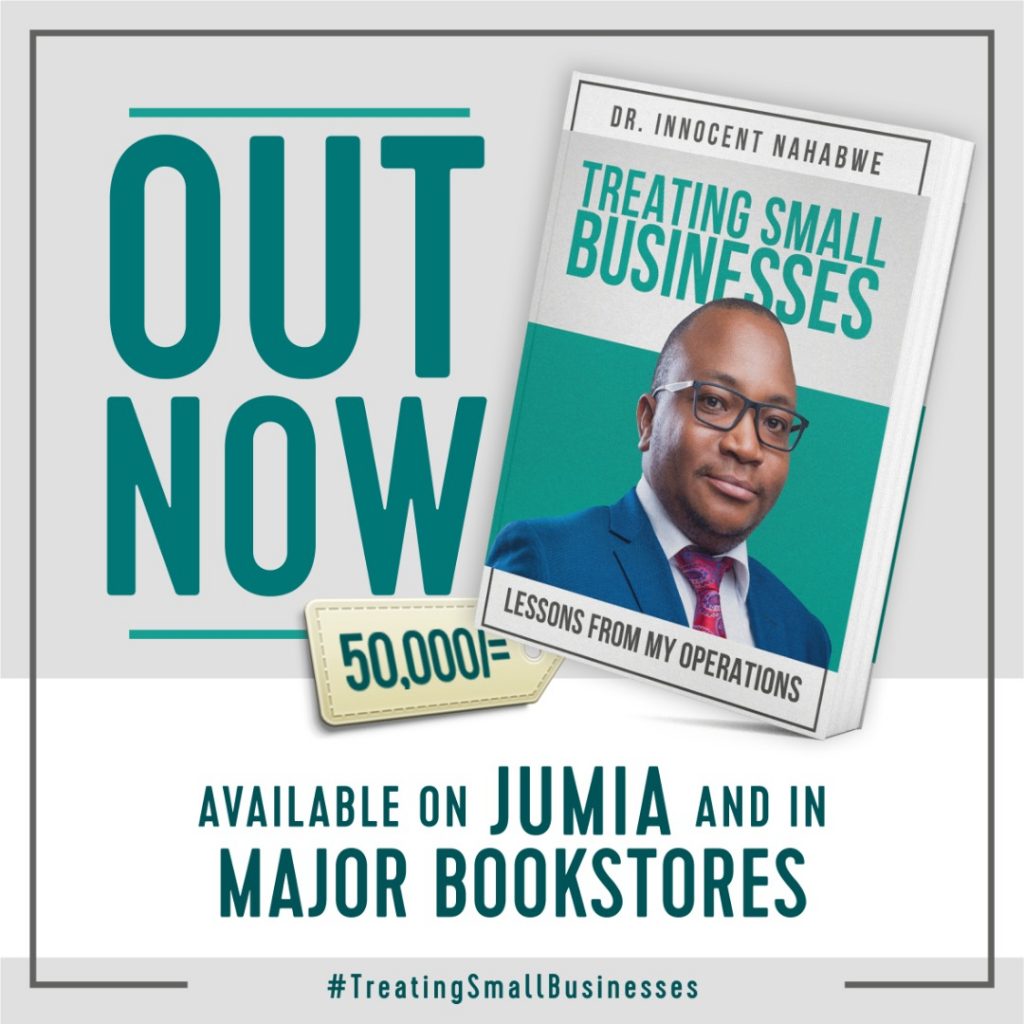 If you were appointed the minister of finance today or if you became president what are some of the things you would do to help small businesses?
I fear politics.
I would probably give one look at providing advisory roles. I would organise all industries into cooperatives. We would zone businesses so that particular areas produce particular products. That helps in corroboration and government support. If Coffee was from Masaka and Mbale, focus would be easier. Then milk from Mbarara, millet from Soroti and may be rice from the Eastern region. This would help support farmers and small industries with market, storage, extension services etc. As of now, everything is everywhere.
Considering that most people are into agriculture, most support would go to value addition and agricultural processing followed by aggressive marketing. We have a competitive advantage as well as comparative advantage here. All year good weather, multiple seasons, fertile soils, central location within the region, a vast hinterland. All these would help make us a food basket mostly for organic food.
What next, after this book? Are we going to see another book soon?
Yes, I am working on another book. We are also going to do a small business clinic, a multimedia platform for helping small businesses. We will have small business master classes and work towards spreading this gospel of growing small business in as many places as possible.
About the Author
Dr. Innocent Nahabwe is a serial entrepreneur and a man of many firsts as well. He is CEO and founder to Kagwirawo, Uganda's first online sports betting company; Bluecube, a leading mobile solutions company before SMS business became commonplace and Howwe.biz, the No.1 music streaming and showbiz platform, as well as Club Amnesia a popular city nightspot.
He is also CEO of 100.2 Galaxy FM – a Pioneer urban Youth Luganda station that he founded in 2013, but had by its 5th anniversary risen to an award winning station and amongst the top 5 radio stations in its category.
He also holds an MBA (Marketing) from Makerere University.
Concession renewal: Umeme wants a win-win deal for all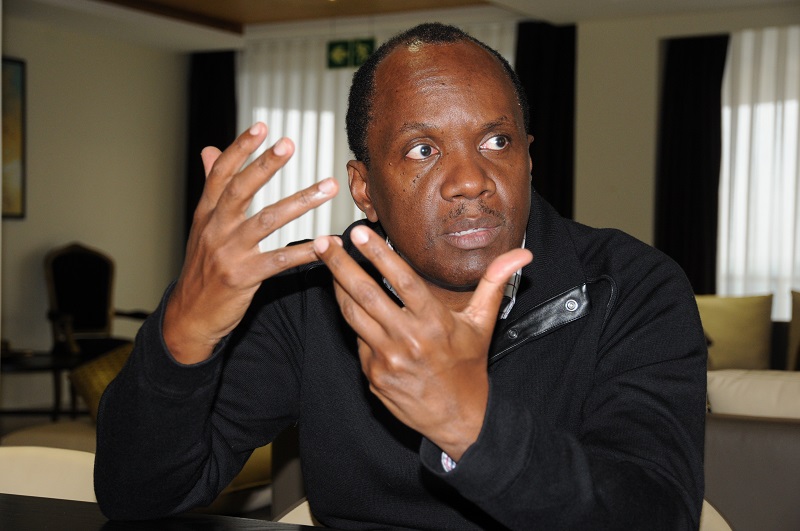 For the last 12 years, Patrick Bitature has been Umeme Limited Chairman- since 2007. He has overseen the company's $600 million investment into restoring and expanding the country's electricity network.
During his tenure, Umeme has connected over 1 million more customers, increasing their customers by 328.4% from 303,000 customers in 2007 to 1,300,000 customers. Distribution losses have been more than halved from, 35% to 16.6%. The power distributor has also matured into a UGX2.5 trillion company, by assets, up from UGX350.3 billion company in 2007.
In this second part of our interview, he shares with CEO East Africa Magazine Executive Editor, Muhereza Kyamutetera, Umeme's commitment to investing in powering Uganda's development agenda with a long-term view to creating a world-class distribution network and affordable power for all.
---
Congratulations over the recent good Umeme results. You now have about 6 years to go on your concession. How is your performance on the concession targets to date?
I think we have done well; we had a 20-year concession and 14 years have gone down, so we are left with about 6 years.
In summary, I can say we have connected slightly over 1,000,000 customers from – 292,237 in 2007 to over 1,300,000 currently. To us, every customer is a unique milestone, a unique story- so if you ask me, I will say, today, there is 1,000,000 ++ reasons to believe in Umeme.
Someone might say it is premature to be asking about the concession extension or negotiations, but the fact that around us is that Isimba Dam has come on board and Karuma is coming on board this year- altogether raising Uganda's generation capacity to 1,767MW by end of 2019.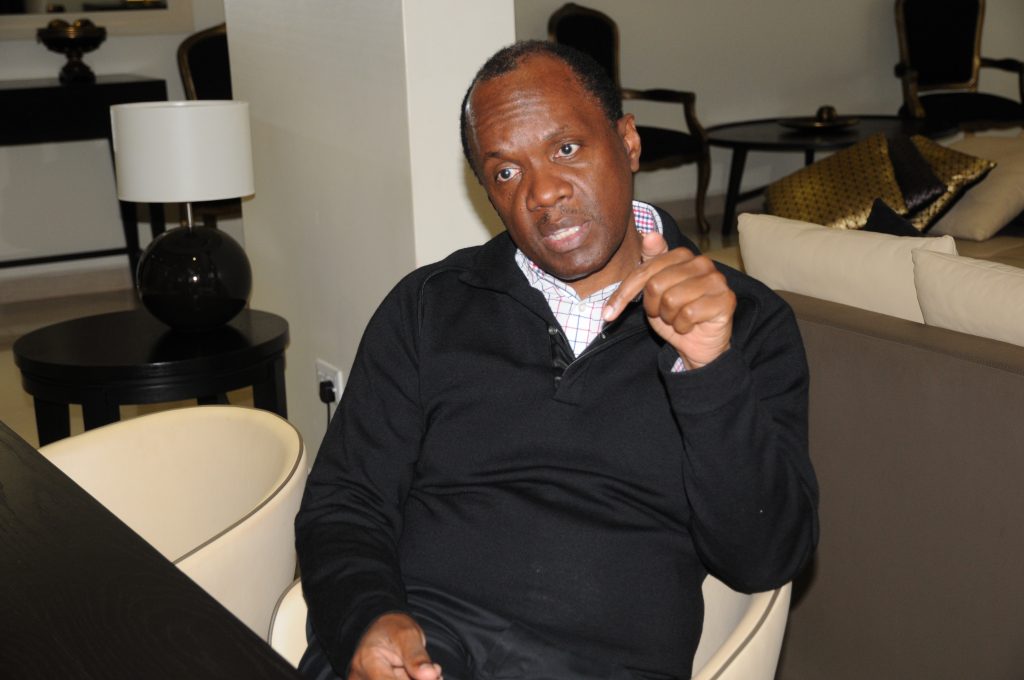 Government has invested in about USD1.6 billion in Karuma Dam and about USD500 million in Isimba Dam and at least USD1 billion in high voltage transmission projects to evacuate this power. To absorb that power effectively, to evacuate it to where it is needed- homes, businesses, factories, schools, health centres etc., we need to invest large amounts of money over a longer tenure; that is the most important thing. We need to raise and invest between USD1 billion to USD1.5 billion in the next five to ten years, so that over a period of 20 years we have a robust, reasonably modern infrastructure that distributes power to almost 60% of the population. The remaining 40% will be off-grid solutions e.g. solar solutions.
READ PART 1 OF OUR INTERVIEW WITH PATRICK BITATURE HERE: https://www.ceo.co.ug/a-day-with-patrick-bitature-drinking-from-his-cup-of-wisdom-on-success/
Most importantly, you have to remember that 60% is a moving target because 60% of the population today is not going to be 60% of the population in 10 or 20 years' time.
We can choose to invest for the remaining 6-7 years, but if you have seven years, the banks will only finance for not more than five years and that will impact the tariff, greatly. So we are looking for longer term funding- 15 to 17 years and then we can spread that cost- amortize it over time. That shall have a lowering impact on the tariff- that's the principle reason we are beginning these negotiations now.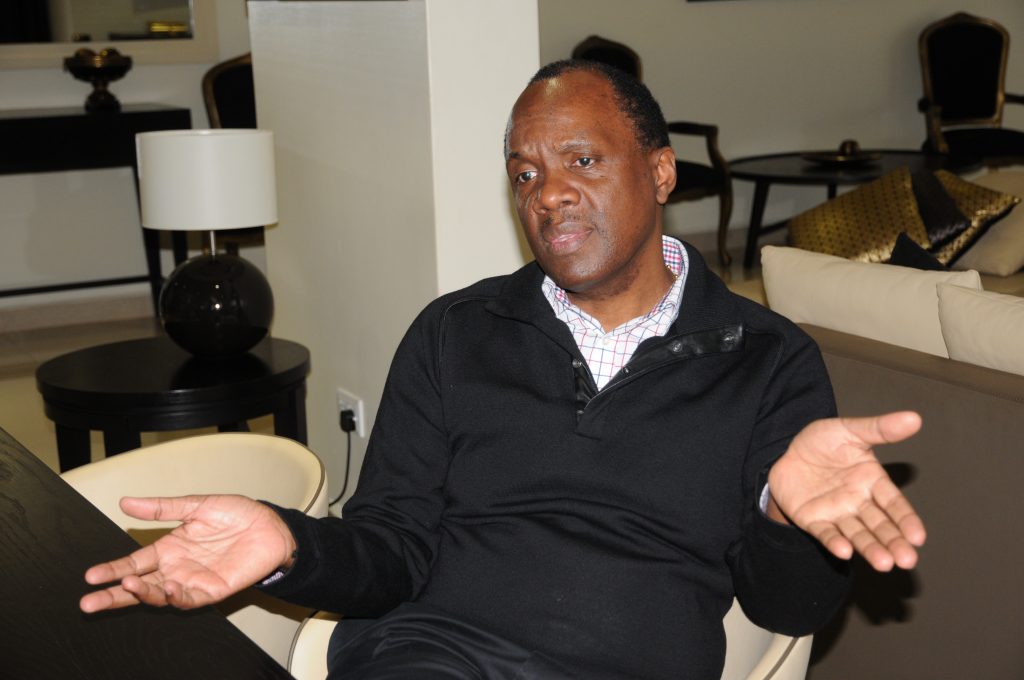 Secondly there has been a huge complaint about our rate of return, we demanded a rate of return when we were negotiating for these concessions 14 years ago, of 20% and that was appropriate at that time because the country was under perceived high risk. Today the perceived high risk of the country is much lower than then, so it is easier to attract capital. The policies of this country have been very stable, the movement of foreign exchange, the amount of inflation etc. the risks in many of the areas have been mitigated.
If the high rate of return is the pain in the thigh of the government and the public, we are willing to consider a few points on our rate of return, as long as it makes business sense- for our customers and shareholders.
We are Ugandans running this business; we have investments here as well and we are paying these bills too. You cannot say I want Umeme to profiteer at the expense of my hotels, my businesses. No, we must find the right balance- where there is a point of equilibrium- our customers are flourishing, the country is growing and is competitive, but also our shareholders, many of whom are also Ugandans are happy too!
If we are not competitive, as Ugandans, then we shall depend on Kenya or Rwanda or Ethiopia and that doesn't put me as a Ugandan in a healthy position. I don't want us to be in a weak position as a country, so we've got to negotiate what is fair for everybody. I am first a Ugandan and one day am not going to be the chairman, maybe I will not be having shares in this company anymore, but my children will still be here, my grandchildren will be here.
The key question here is how do we move our country forward? In such a competitive environment, we need to bring that tariff down as much as possible but it must also make sense for the people who are giving us money so that they are sure of their return and also those who give us their equity get a dividend. That is what we want.
Speaking of the negotiations, how are they progressing?
Well, the government has been negotiating first on its own, and we have been preparing on our own. These preparatory meetings are so important. We have got a feeling that the government is much more responsive and the tone they are setting is that they want to negotiate in good faith, because it is also in their interest that they do something in good faith that is sustainable, robust and can endure the test of time.
We are looking long-term, we are not asking for one or two years because what we do should help this country move forward. The people making decisions on behalf of government have to be balanced; not to crush the negations. It is not about one side winning and the other losing- we need to come up with a win-win formula that is good for Uganda and good for shareholders.
GoU has set itself targets to connect 300,000 customers every year with a target to achieve 60% access by 2027. Is Umeme up to the task? How are you readying yourselves for this?
I think Umeme is well prepared for that. We have had lot of time to build capacity- for anybody to do such an ambitious thing you need at least five or may be 10 years of experience- not just any experience but experience in Uganda.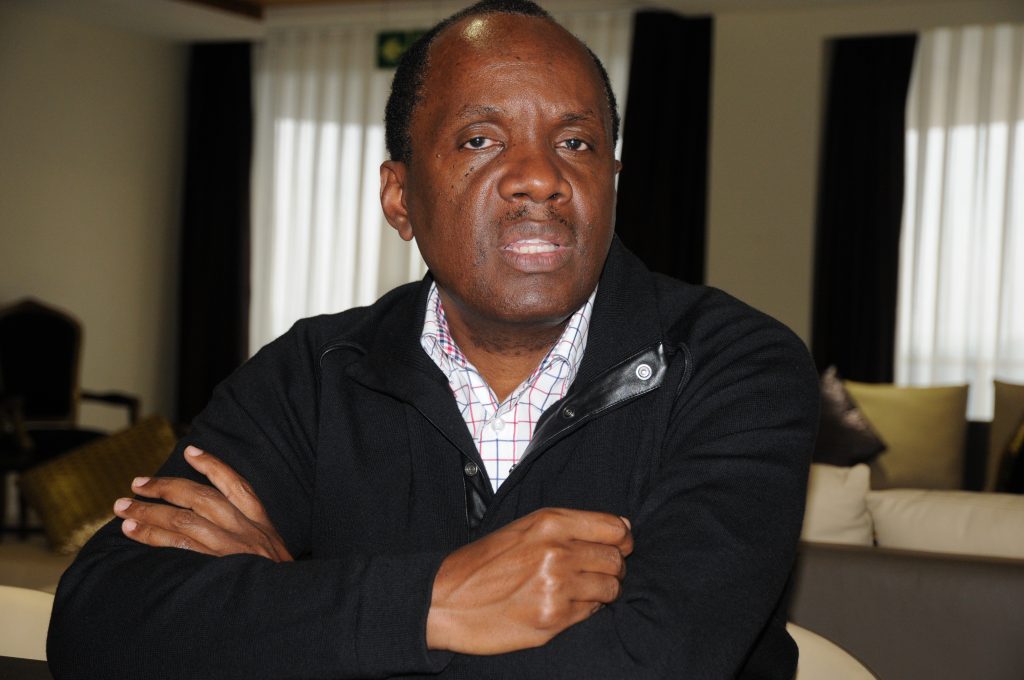 You may want to bring another international company, thinking they will just copy and paste their experiences elsewhere here, but most often that does not work.
For example, connecting customers is one thing, but making sure that you are collecting money from them is also very important- you need to look at the whole ecosystem in totality. That is why I think Umeme is a leading candidate so far; better someone you know with a safe pair of hands.
We are trusted to a high level by our stakeholders. We been touted as the best power distribution company in Africa by the World Bank and other international organizations- because what we are doing is leading the way, it is cost effective, private sector led, with no subsidies and customer centric.
So to do what we are doing- mobilizing resources, investing them carefully and making sure you get a decent return, is exemplary. We are leading the way.
I think we stand a good chance, we have made a good case. If we can finalize these negotiations with the government- am optimistic before the end of the year, these things will be wrapped up.
Our share price should be much better, because it also affects our valuation, and it helps us to raise money. When we go out people look at our balance sheet- people look at the numbers.
I understand, the Electricity Regulatory Authority (ERA) has cut down the allowable operational costs- Umeme had applied for USD 65m but was given USD 41m for 2019 – almost the same amount in 2012 (USD42m) when you only had 400,00 customers. How are you going to pull this through yet you have the tight government targets to execute and the new supply from Isimba and Bujagali to absorb?
The first principle here is that the quality of service we give is a function of the amount of money that we invest. If you want first world infrastructure and customer service like in Japan or South Korea, you have to invest in a lot of money. Japan and South Korea are able to invest and still supply power below US$5 cents because they are a very rich country. We can't afford to do that here yet, without having to get subsidies; so if ERA squeezes us, then that is the quality of service we are going to get.
People are complaining they don't want to have an outage for more than an hour- also me as a Ugandan I will be proud to know that there is nowhere in Uganda that has an outage of UMEME for more than an hour. I have been chairman for quite some time now and it is embarrassing I feel it like someone is holding my breath when power goes away.
Slowly we had moved away from many of the major distribution issues; we have invested significantly in more transformers, more grid lines, reliable service and a fast responding customer service team- we have set the stage for a world class electricity distribution.
If you choose to choke us now, suit yourself; you are the regulator, we can only do so much with the amount of money we have been given. Because you are the regulator and you are in a strong position, you can do anything at the stroke of a pen, but it has consequences.
The task ahead, needs significant investments. Yes, we are open to discussing our ways of work but we must keep our eyes on the ball. For example, we are switching to concrete poles because the wooden poles used to be designed to last 15 years but because of some terrains like swamps and heavy rains, they can't last more than 10 years. Switching to concrete means we need new equipment, because a concrete pole can't be lifted by human beings, so we have to double capex in some of these areas.
It is unfair to think that we can have a better-quality service going forward if we are going to reduce the budgets. But we are talking to the regulator- the good thing is there is dialogue, there is openness and the regulator is very sincere.
We think it is in their interest too, because they shine when we shine; if we do poorly, they will not shine.
A day with Patrick Bitature; drinking from his cup of wisdom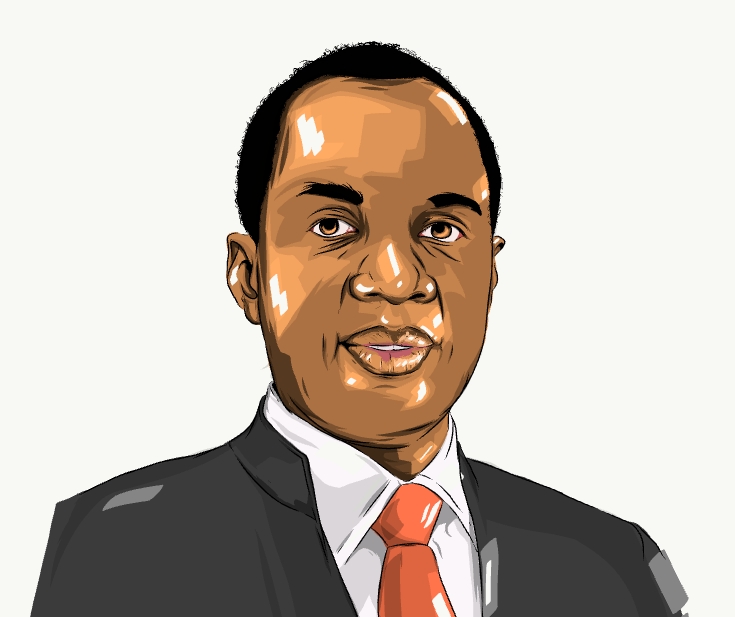 Patrick Bitature is a Ugandan businessman and serial entrepreneur. He is the founder, Chairman and CEO of Simba Group of Companies. Founded in 1998, Simba Group is a conglomerate of East African companies spanning telecommunications, real estate, power generation, agro-business, oil and gas, tourism and social enterprise.
Among the many boards he chairs, is Umeme, Uganda's major power distributor and Private Sector Foundation Uganda (PSFU) – an umbrella private sector body made up of 230 business associations, corporate bodies and the major public sector agencies that support private sector growth.
Our Executive Editor, Muhereza Kyamutetera, sat down with him at his magnificent Naguru Skyz Hotel- his freshest project yet, to pick his mind on several issues;
Who is Patrick Bitature? How do you describe yourself?
I am a businessman.
Lately am an opinion maker or an influencer- because I sit on the chair of Private Sector Foundation and that means that I must now look at all aspects of the economy, not just the narrow areas where I do business.
I must now have interest in everybody's business and in everybody succeeding, because for us to uplift this country, we should all succeed together. Lately I have had to come out to talk a bit about the issues around, including those that go beyond business- issues like health, people's welfare, fighting poverty etc. I find that as a responsibility. I have to speak out, sensitize especially the youth and entrepreneurs.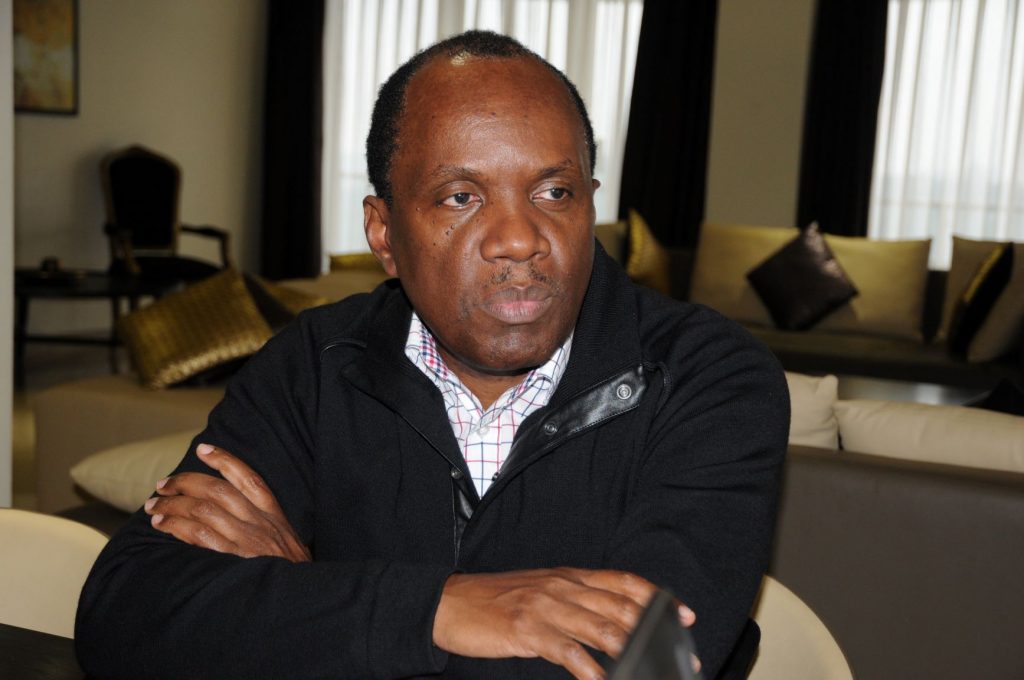 Whatever knowledge I have acquired throughout my experiences- some call it wisdom, I feel the responsibility to share it freely on social media and in the different written works that I circulate. I am always happy to share with especially the youth, so that they don't have to go through the learning curve some of us had to go through and repeat the same mistakes that we made.
Speaking about your learning curve and journey, what would you say are the 2 or 3 great decisions that you made- that got you here? What lessons can today's entrepreneur draw therefrom?
Mine is such a long journey; I don't know if I can reduce it to just two or three things. It is extremely hard. All I know is that you have got to be resilient- resilience is a key word in my life. Even when it is really dark and gloomy, you have got to persevere. If you are resilient, you remain in line- because people will throw all kinds of things at you, you will meet so many challenges. Resilience; perseverance is about having a strong indomitable character that cannot just go down- if you want something just go for it.
READ PART 2 OF OUR INTERVIEW WITH PATRICK BITATURE HERE: https://www.ceo.co.ug/concession-renewal-umeme-wants-a-win-win-deal-for-all/
Second is focus- remaining focused has helped me. In life, you will find there are so many things that seem to require your attention, but you have got to learn focus. Choose that, which you want to do and can do and let go of others.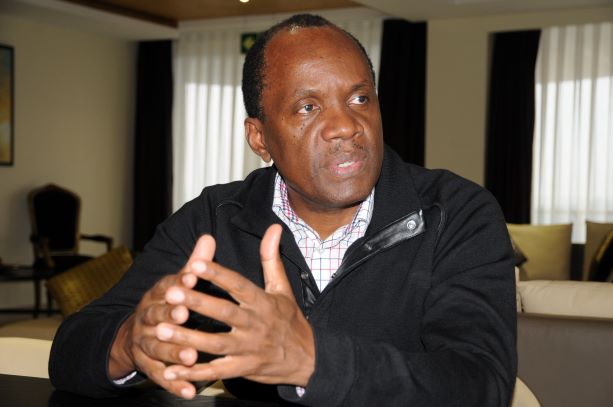 Thirdly and related to resilience and focus is discipline- self-discipline. You need strong self-discipline to be able to influence the things and people around you to be able to achieve results out of them.
Some people will tell you that some of these traits are inborn- that one is successful because their parents were successful, but I try to discourage people from that kind of thinking. It may have a small portion; it may contribute in a certain way, but largely you've got to determine your own destiny.
Many an entrepreneur or would-be entrepreneur have burning desires and dreams but the fear of failure seems to curtail them from making that big move- the crossover to the world of the unknown. They would rather maintain the status-quo. What tips do you have about dealing with the fear of failure?
It is true that nobody wants to fail, but the reality of life is that we all fail sometimes.
This obsessive fear of failure is rooted in our upbringing; we are trained not to fail. From primary school, you are taught not to fail. We are told, it is a bad thing to fail. Our parents, society, our peers all don't want us to fail- when you don't do well, they look at it as a terrible thing. If you have to repeat a class, if you don't win a race, you are a failure and that is a terrible thing. But as managers, parents, and friends and as individuals, we have got to overcome the fear of failure and promote the culture of appreciating that it is the culture of participating in doing things; the culture of starting that matters most, much more important than winning. After all you can't win if you don't start.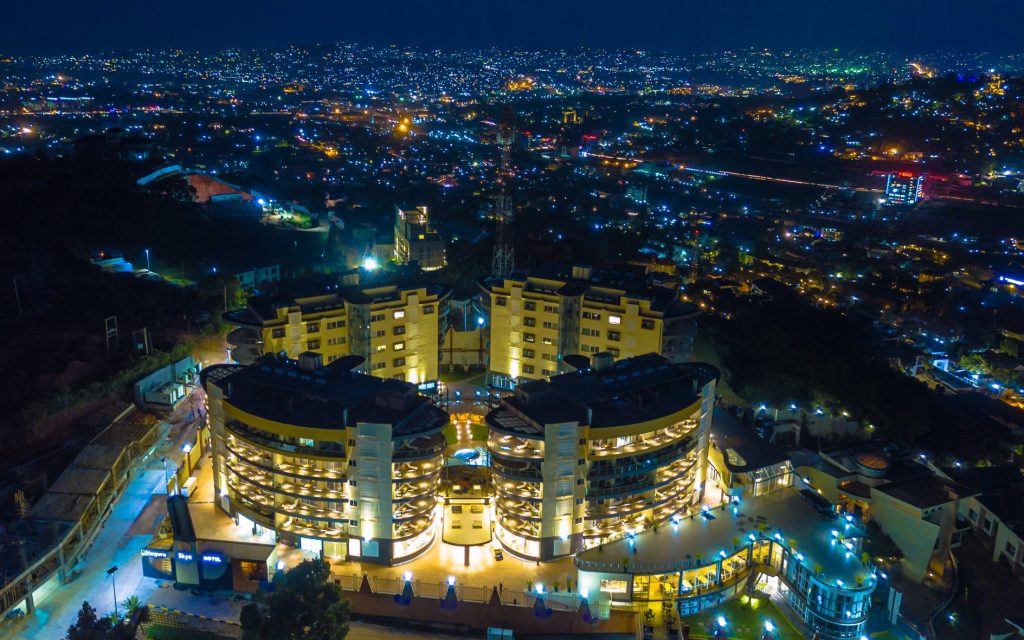 I have failed in so many areas that most people never get to know about. There are different businesses that have failed to work out, I have lost money here and there but these things happen all the time.
People tend to focus on the things where you win more and occasionally you will do one bad thing and they will remember only the one bad thing you have done and forget about all the good things but that is society for you. You've got to determine your own course, set the footprint or the roadmap you are going to follow, and stick to your road map, and that is what I chose to do. I have decided for example that I will not go into politics because I have not dealt with politics before- I want to do business and I want my business to have a positive social impact on people.
Choose where you want to go but also allow yourself to evolve with time. Being resilient, focused and disciplined does not mean being rigid, you have to evolve with the times. If you are too rigid you just end up being broken like a tree that is very rigid. You've got to be flexible to move with the times. Sometimes when there is strong wind, you bend with the wind.
There is a temptation to think that successful business people do not make mistakes- but like you have just mentioned, mistakes form an important learning curve on the journey to success. When you look back, what are some of the things you have done that you probably wished you shouldn't have done or could reverse if you went back in time?
Of course there have been so many mistakes but every day you wake up, believing and working towards rising from those mistakes and picking the lessons. I have made mistakes in choosing people to trust, in partnerships and in some investment decisions for example by pulling out at times too early.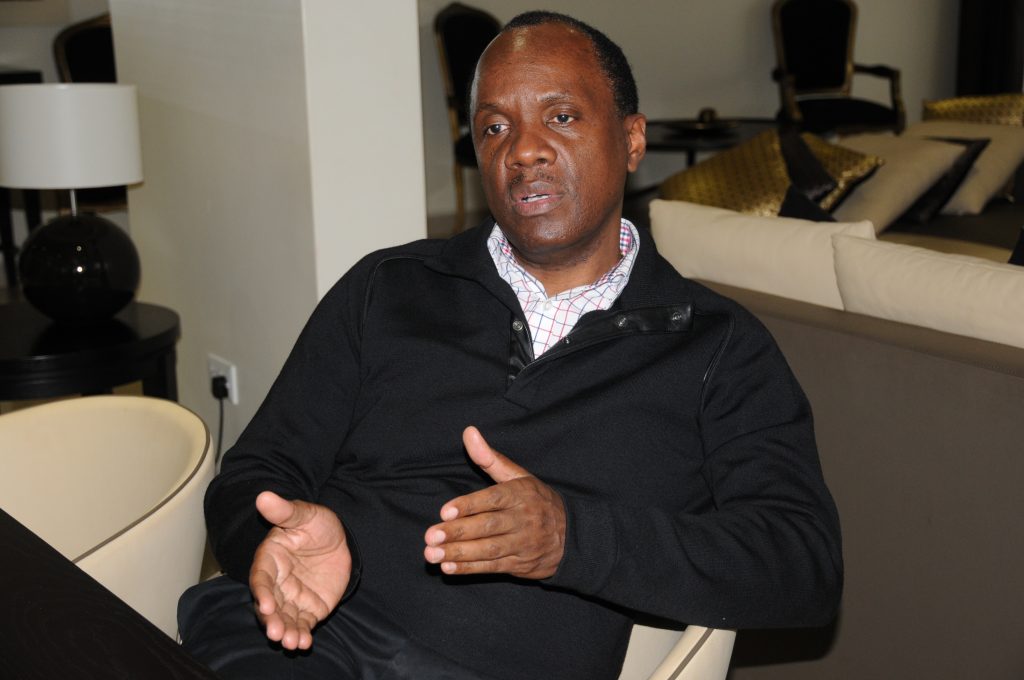 I bought Safaricom at shares at about four or five bob and I sold at 7 or 8 bob, but today it is 30 bob. Is that a mistake? May be not- but the lesson learned here is perseverance. When you do certain things with a long term vision, take a long term position and when you are doing things for the short term, take a short term position.
You must know what you want and be focused, don't easily be swayed by the crowd. Making mistakes is both good and bad and by making mistakes you know you are doing things. When you are building a project, you don't know if you will finish it, but you need the commitment to start first. Once you start it, you need the consistency to go through it till the end. Sometimes you may need to collaborate with different partners, you've got to have the ability to co-create, because let's face it, sometimes you cannot complete some tasks alone.
God created us from nothing- it is only God who has the capacity to create things from nothing, but as human beings most often, to create something of significant value, something incredible you have got to do it with other people, so we co-create, we collaborate, but either way, consistency is key.
When I started building this hotel (Naguru Skyz Hotel), I decided to do it differently- rather than build a tall structure, I decided I would do 4 blocks of 7 stories each- a very big and challenging project whichever way you look at it. Then came the economic downturn, but because I had already began I chose to stick it out. I had already made the decision- it is like if you are already pregnant, you can't back out from what you already have. I had to go through all this quietly. People wrote all kinds of things about me, it didn't matter because none of them was going to feed me or look after my children. I just had to finish my project and I was not about to compromise on the quality of the product.
But now it is finished and we gave it all our best- the best quality. We have just been accredited now as a Marriott Hotel and are now on www.marriot.com. Right now am proud of this establishment because it is probably the safest building in Uganda in terms of fire and health safety. We have been challenged to the high Marriott standards and when I look back, we are glad we made the investment we did in ensuring quality and something that is up to standard.
Patrick Bitature is a serial entrepreneur with a string of businesses and many other board, charity and family responsibilities to run. How do you stay sane in the fast lane? What are your winning tips on how to keep your busy schedule in order and maximize performance?
I think it comes back to self-discipline.
You have got to learn to control yourself, don't let things phase you, don't lose your temper and don't let small things make you angry. It is important to stay calm especially in and through hardships- some people just don't manage their emotions as easily. I have learnt to harness different habits of staying calm, avoiding confrontation and generally avoiding things that will cause unnecessary stress.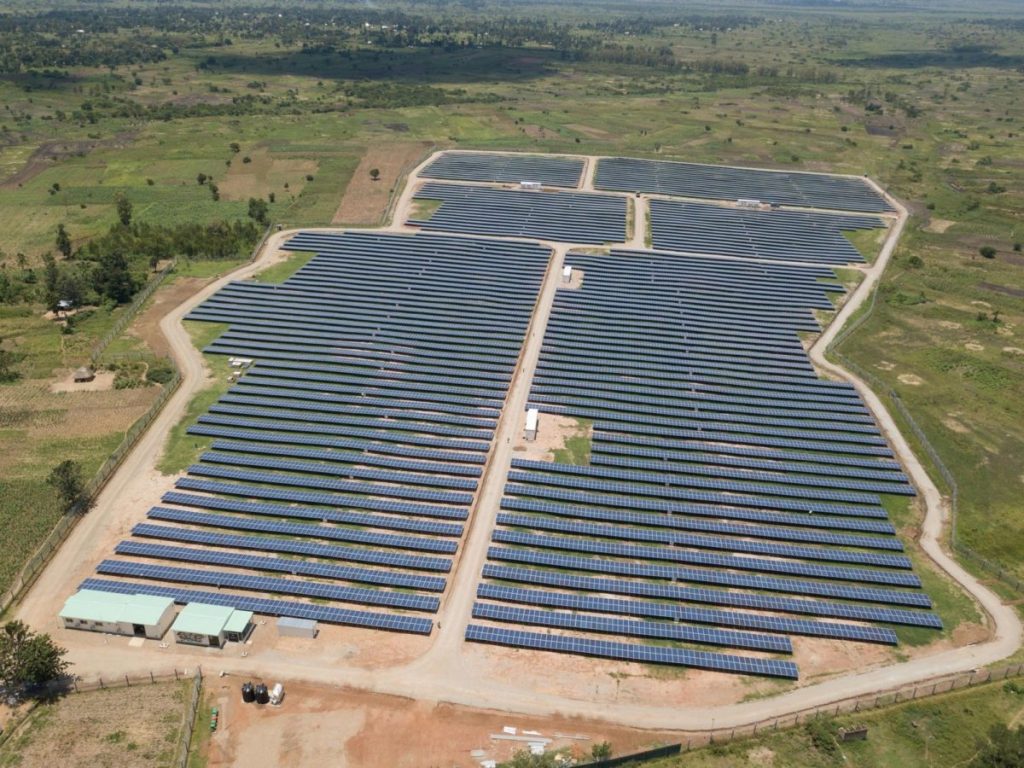 It is also important to try and stay average- don't be too excited and don't be too angry or disappointed. Also don't expect too much, then you will not be easily disappointed.
If you learn to manage people well, most things will seem to work for you because people are the most complicated. Items such as machinery and buildings are straight forward but managing people is very important.
But all in all it takes time.
What would you say is the greatest piece of advice you have ever received?
Unfortunately my dad died when I was quite young, but one thing he used to tell us was: "You must work hard every day. If you have not done anything the whole day at least go outside, dig a hole and fill it but don't go to sleep without doing something."
That I remember.
My mother taught me a lot of things; she is the one who raised me largely, that is why some people say I have got a little bit of humility. I think I got it from my mother because she really trained us to be humble and that was a big plus.
My wife has also taught me to keep my feet on the ground at all times. Even at home when we have dinner, I pick up my plate and take it to the kitchen but also as an example to children. I listen to her and at home she is largely in charge and I give her, her space and respect and we have raised our children to see that. These are the people who have played a big role in who I am today.
One other piece of advice I hold dear, I got it from the President. One day, he told me a word in Runyankore, which I did not fully comprehend; he told me: "Otarihemuka." I didn't really understand at first and he explained to me that it was about protecting my reputation. "Stick to your word," he said. Getting that from a head of state was very inspiring – I have since learnt to be careful about my name, my reputation, so that I won't say or do anything that will shame me.
In the business world I look up to people like Dr. Sudhir Ruparelia, Mukwano and Karim Hirji from whom along the way I get small nuggets on how to overcome some of the challenges in day to day business life and how to be practical when building a business. I have found them to be excellent mentors.
You are both a local and a global entrepreneur. You chaired Uganda Investment Authority (UIA) – do you believe local entrepreneurs are getting enough support from government especially in policy and actual business opportunities? It appears government is paying too much attention to foreign investors- what would you change if you had the means to?
Government's decision to support foreign direct investments even when it appears to be at the expense of local investors was justified because they needed capital. If the government had the capital then maybe they would never have liberalized the space for private sector to play. But many of our private sectors are small players; most of us are SME businesses. We couldn't make the big decisions to set up the big businesses- manufacturing plants, cement factories, the power projects, the large sugar estates and the other big projects that would create thousands of jobs. So government had to look for foreigners to do that.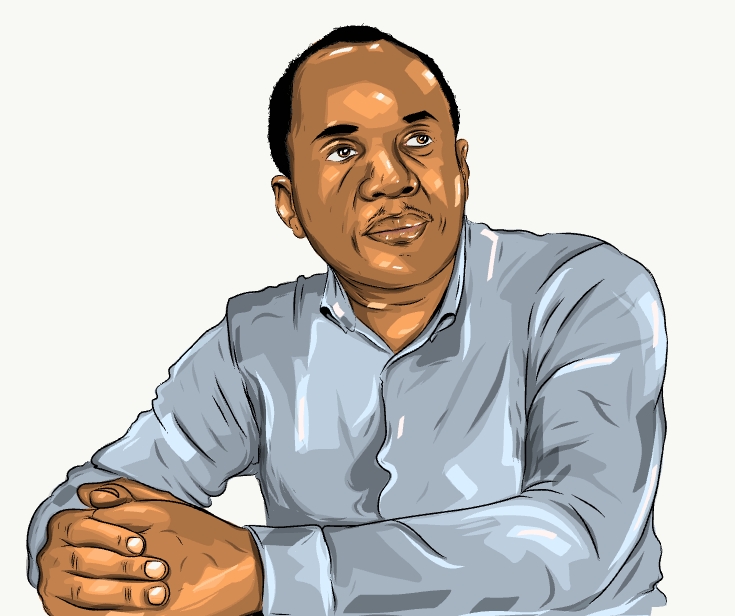 The second thing is that we did not have the technologies and the skills to do certain things- so we had invite the people who have that- we needed an affirmative policy for that. As a government you have a choice to lock yourself in and love your people but then you won't make much progress. That's why government had to open up that space and appear to be favouring foreign investors. We needed these big companies, to bring in the big capital, the skills and meaningful jobs- we needed the MTNs and Stanbics to come in and invest.
But I think the government has now come full circle and it is trying to see that the playing field is levelled.
With specific reference to the oil & gas industry, do you feel Ugandans and Ugandan companies are getting enough opportunities?
First of all am grateful to the Petroleum Authority of Uganda (PAU), because they have ring-fenced certain areas for local Ugandan businesses. For example, a company from China or France cannot be allowed to supply local foods that are available here- preference is being given to local companies. If there are failures in certain areas, either because of capital or technology or understanding the systems, then they recommend that you partner with an international company and that to me is a step forward.
When it comes to other complex areas like logistics, I don't see a Ugandan company with more than 1000 trucks, but even then, there are windows for partnerships with Ugandan companies with certified trucks- but by and large, where Ugandan companies can qualify, preference shall be given. But most importantly, the fact that they have reinforced some areas of business for local people only is a big starting point.
In areas where we can compete with other international players like welding, mid-scale construction like for housing units etc., Ugandans will have a role to play but even for the larger jobs, Ugandans have opportunities for subcontracting from the bigger companies and this is the way to go.
We don't want to slowdown the project simply because we want to ring-fence for Ugandans; because we simply want them to get a share of the cake.
Don't you think our oil has taken too much time in the ground? By the time we get it out, will the cost in foregone time and time match the benefits?
Certainly, for anyone living in Uganda will fill it has taken a long time, because it is now seven to 9 years since the oil was discovered. The fact of the matter, however is that we were not ready. These are uncharted waters for us as a country, we didn't have the policies, we didn't have the laws, the people, the legal framework etc. so we had to build capacity and learn along the way. We didn't have competent people to set up the Uganda National Oil Company, the national advisory council on how the funds will be managed etc., all these things needed to take time and to build a consensus.
Wherever the President felt he needed caution or he didn't want to make a wrong call, he would rather hesitate, take a bit longer but eventually come up with a prudent decision to proceed. For example, we had issues around the environment because our oil is in the national park and many environmentalists around the world are looking at how we shall handle that; so we had to raise the bar- not just for the oil companies, but on ourselves as a country.
May be if this was a personal business, the president would have made a call, but because he's doing this on behalf of so many people, he had to be on the side of caution and we have to give him credit for that. I believe he needs this money much more than anyone else because it would have made so much difference on the country during his administration. He has always complained for being a beggar, because he has to go looking for funding to finance some of the projects like building roads, dams, schools, hospitals etc. he needed the money quicker, but in his wisdom, he knew that if he did in haste, we could have lost the plot.
I think the price we have paid in waiting is worth it.
I think the demand for oil will still be here in the next 20 years- there are over 1 billion vehicles, versus 2 million electric cars globally. By the time electric cars, replace fossil fueled cars completely, even our oil here will be finished. The key therefore lies in investing the oil revenues wisely and safely such that those revenues support other key sectors like agriculture, manufacturing, social services as well as capital development.
Next week the budget will be read. If you were the minister of finance- what are the major 5 things/policies you would front to stimulate the economy and get us back on track to our middle income targets?
In the first instance, the Private Sector Foundation which I chair is a key stake holder in the budget process and typically 70% or may be 80% of our proposals are adopted or set in the budget, so we are more or less in sync. Where we have asked them to increase taxes on certain products they have listened and done that so as to protect us so that we can support manufacturing in our country.
On the other hand where we don't agree via certain things, because they need revenues and they feel that the private sector can give much more, we have had to agree; it is called compromise. So I think this year's budget is friendly especially to Ugandans, because it clearly points in the direction where we want the economy to go.
The budget embraces local manufacturing- this idea of people bringing goods, making us their supermarket has to stop. Our market is growing very fast in terms of numbers and income, so those who export to Uganda have to choose either to come or set up the factories here or we will set up these factories ourselves. That is the direction that the country is going.
The era of globalization where goods move just freely, is coming to end or rather is being revisited. It began with America-first and now every country is looking at protecting itself. Much as we are talking about the African Continental Free Trade Area and the East African Community, we also need to look at the basics. We need to build independence and self-reliance on electricity, security, manufacturing etc.
No one wants to be a supermarket to their neighbor.
KWAME EJALU: Uganda's self-made and locally bred lion in insurance brokerage & pensions management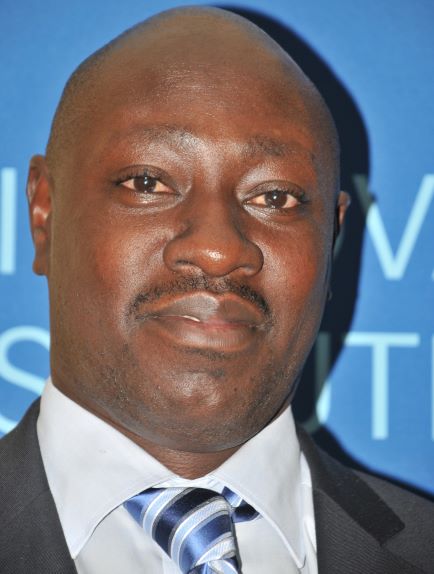 When it comes to insurance brokerage and pensions management, Kwame Ejalu has done it all. With over 22 years in the insurance brokerage and pensions management business, he is the brain behind Liberty Insurance Brokers Ltd which he founded straight after University in 1997. He sold part of the company in 2003, paving way for the entry of Alexander Forbes and later Marsh Uganda into the Ugandan market.
Today, he is Chairman, Afrisafe Risk Consultants and is about to make a major announcement in the pensions industry. Ejalu who between October 2010 and June 2014 served on the board of the Insurance Regulatory Authority, sat down with CEO East Africa's Muhereza Kyamutetera to discuss a number of issues in the industry.
When I last interviewed you in July 2012, Marsh, had just acquired the insurance brokerage arm of Alexander Forbes- which you previously owned. You were so upbeat about the creation of Marsh Uganda Ltd- but a few years down the road, in 2017, you quit Marsh and formed Afrisafe Risk Consultants- a competitor to Marsh. Since your departure, Marsh has since slid from the 2nd position to the 4th position in 2018 and experienced a 51% decline in premiums. In the meantime, Afrisafe which started off in the 8th position in 2017, in 2018 jumped 3 places, from the 8th position to the 5th position, thanks to an 82.16% rise in commission earnings from UGX1.7 billion to UGX3.1 billion, outmaneuvering several brokerage houses that have been in the business for some time.
In the first place, what led you away from Marsh?
To put your question into context, you need to look at the trends that have been happening in the insurance and pensions sectors; which trends, we are responding and reacting to.
The first trend is a very positive one. When I entered in the insurance business in 1997, at the time we valued so much the foreign players because they had more expertise and knowledge. If you had expatriates in your group, you were more trusted; but we are now seeing a situation where the local industry has matured. There is a considerable pool of sufficiently skilled Ugandans in the insurance business and more importantly, clients have also started appreciating using local experts. That has subsequently diminished the need of having international partners these days as opposed to those days when we started business.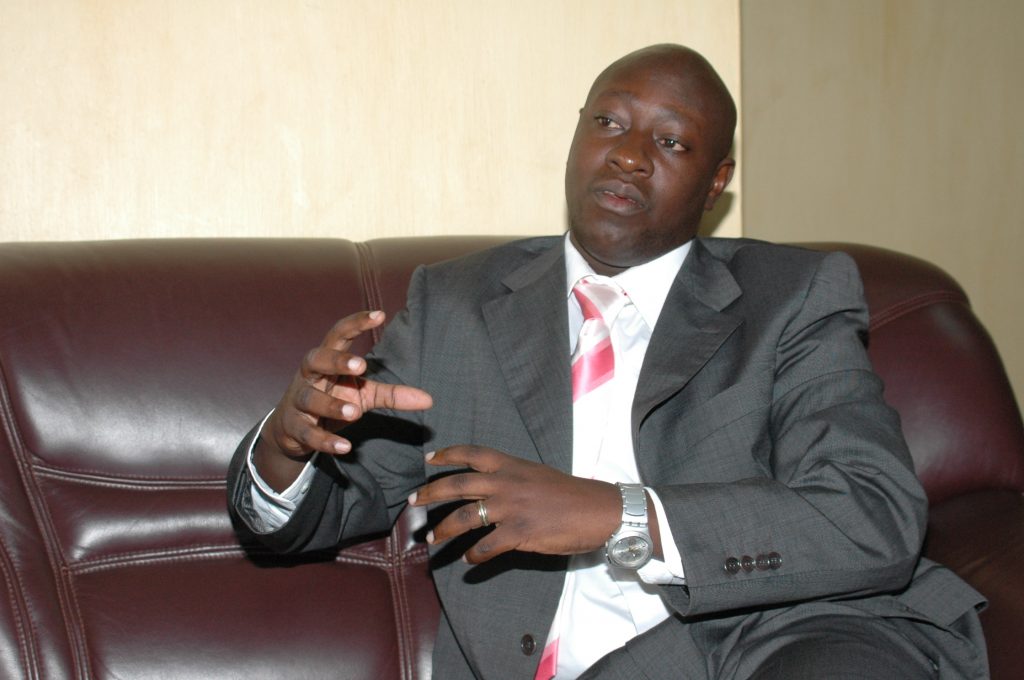 The second dynamic is on the side of the foreign companies that enter or entered into partnerships with local companies. The successful ones do what we call alignment of incentives and operating principals as opposed to standardization. Standardising is increasingly becoming difficult. New York cannot be the same as Uganda. Anybody who tries to make two operations identical will struggle.
For example, I have seen a foreign insurance company in this market that requested the local office not to insure property under USD10 million! In Uganda most of the properties are below USD10 million, yet in New York there are lots of USD10 million dollar properties. What these guys did in effect was killing and closing their business. This is a typical situation where somebody tried to standardize as opposed to aligning.
The failure to understand how to apply and differentiate alignment and standardisation is what is setting this trend. That is why you see for example, ten years ago the leading insurance company was an American company, but now the leading 2 are regional companies. It is not a surprise that there are more regional companies in the top 10 because they are more in touch with the local aspects.
Likewise in dealings with my former partners, in good faith they had a direction that they felt that they should go with and I too in good faith, felt differently and I therefore sold my interest in Marsh Uganda and started Afrisafe Risk Consultants.
Relatedly, Alexander Forbes, recently announced that they were pulling out of Alexander Forbes Financial Services Uganda Ltd – the pensions administration arm that was not bought by Marsh. Why and why now?
Thepensions space where Alexander Forbes playsas a pension fund administratoris verylimited in size. There is not more than 100 employers in Uganda who are giving voluntary or additional pensions to their staff beyond the statutory NSSF contributions. If they are more than 100, they might be marginally more, not significantly more. The reason for that of course is that NSSF takes 15% of savings- 10% by employers and 5% employees and there is almost no room for an employer to save more because the businesses have other issues to face, while on the side of the employee there are other needs like school fees and all the other personal and social obligations.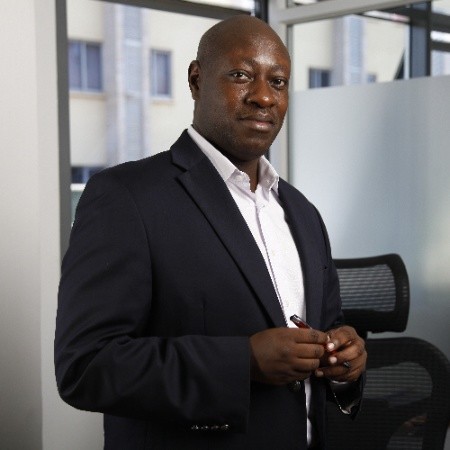 Am not going to enter into the demerits and merits of pensions liberalisation, but all I can say is that when the decision was taken by parliament, not to open up the pensions space, some of the international players such as Alexander Forbes found the attractiveness of Uganda reducing.
But over and above that, Alexander Forbes at a group level, has been looking inwardly for reasons they are best-placed to explain. For example in 2012 they sold and exited the Tanzanian market, they completed and exited Kenya in 2017 and Uganda's exit is just beginning.
Any idea on when Alexander Forbes exit from Uganda will be complete?
We hope it will be complete in about 30 days from now. There will be a little bit of the transitioning period, but in all this process the client comes first because nobody is interested leaving a bad taste with our clients.
When Alexander Forbes pulls out, what will happen to your investment as Kwame Ejalu?
A company that I control owns 49% in Alexander Forbes Uganda and they own 51%- we are a significant minority shareholder. We will soon be announcing the next brand that will be in charge of this business as a growing concern, with a focus on continuing to lead the market as we have been.
What market share is occupied by Alexander Forbes Uganda currently?
In terms of private pension funds management, we had over 40% of the market and about UGX380 billion in funds under administration.
Apparently Liberty Holdings, the Standard Bank Group-owned entity that owns Liberty Life Assurance Uganda Ltd and Stanlib Uganda have also announced they are pulling out of Uganda. Is the sector that much under pressure?
Am not particularly sure about Liberty Holdings pulling out of Uganda but if you look at what is happening in the market, there seems to be some movements out of the market by global players. For example, Aon PLC one of the leaders in risk, reinsurance, retirement and health solutions pulled out of several sub-Saharan African countries include Uganda. Their business was sold to the Minet Group. In 2016, AIG Insurance left the Ugandan market, although they have since changed their minds.
The dynamics of the business are really changing- the big international groups quoted on the New York's stock exchange players are exiting and then all of a sudden, regional and local players are becoming market leaders.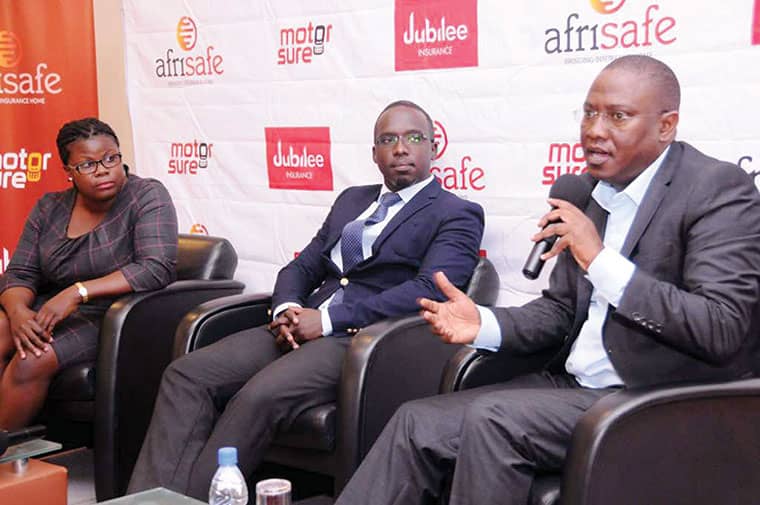 Today the leading two players in life and general insurance- Jubilee and UAP are regional players. Sanlam, the third biggest player- although South African, has a regionalised decision making process. If you look at the top 10 players in life, non-life insurance and even amongst the brokerage companies, you will see a lot of local and regional players. Even then, most of the regional players have local talent as management and board- the owners are mostly strategists.
This market- the top of it, in a short time will largely be led by locals; you just need to look at the trends and you will know.
Regarding Afrisafe Risk Consultants, how is business turning around? What has been the market response?
All we can say is that we have been very lucky- market reception for our solutions has been very good. We were treated like a law firm, whereby, where the key partners go is where the clients go. Afrisafe broke even on the first day of business, and we have our eyes firmly on leading in this market- continuing with the same principles and tools that I used to take Alexander Forbes and Marsh Uganda to the top of the market.
Fortunately in all of those transactions, the staff have remained the same, the technical team has remained the same, so the market can more or less expect the same winning solutions from Afrisafe Risk Consultants.
About a year ago, Afrisafe in partnership with Jubilee Insurance premiered in this market, MotorSure, a product that allows customers to buy motor third party insurance via mobile phones and pay with mobile money. What has been the market uptake of the product?
First of all, let me say that technology (Fintech) is going to redefine insurance, especially in the micro insurance space as it significantly reduces the cost of dealing with a single client which is then reflected in the final cost of the insurance solutions as well.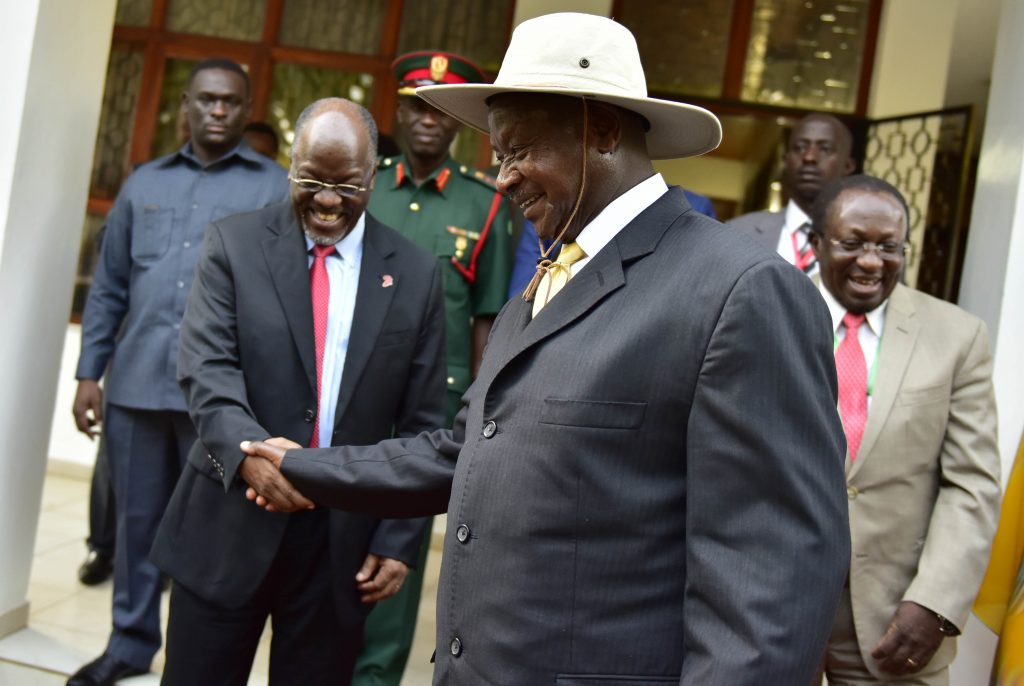 MotorSure was well received, but we had one major challenge- the market, our customers do not like the idea of parting with their cash before they receive their goods (insurance), so for somebody to pay then sit for an hour waiting for a sticker, didn't seem to go down well with them. There was a lot of scepticism- a person will start the process and stop along the way.
However we are now changing it to a situation whereby customers have a choice of paying when they receive their insurance stickers- that is the model that we are going to offer. Hopefully it should suit people's appetite for transacting online- we have to move with what the population is comfortable with.
The insurance industry has frequently expressed concerns over issues of local content especially in the face of the massive investments being made into transport and oil & gas infrastructure, most of the insurance premiums seem to be going to foreign companies at the detriment of the local industry. Relatedly, despite Section 9(3) of the Insurance Act dictating that, "all local risks and persons including imports shall be insured by insurance companies licensed to carryout insurance business in Uganda" a lot of business is still taken by foreign companies. Do you feel there is enough attention being given by the authorities to the growth of the sector?
First of all let me start with the importers; when they pay for goods and services destined for Uganda- they usually pay C.I.F; most don't know that the "I" stands for insurance- usually marine insurance in transit. Most don't know that they don't really have to pay that insurance to a foreign company and that they have a choice of paying that insurance here. They could pay C&F i.e. cost and freight and the insurance is handled locally.
It is an advantage to them because if for example your goods get lost or damaged in transit from China, it is easier to make claims from a local insurance company. But if you have to make claims from a Chinese insurance company, it can be a nightmare. But perhaps for luck of sensitization, the market is bleeding.
The second side is, we have been let down by Uganda Revenue Authority. URA are the people who are everywhere in terms of entry points who could help us police and enforce this law, however, their attitude has been lacking. This could partly be because when calculating their taxes, even the insurance component is included, so it helps them meet their targets. That could be why they are reluctant.
Our argument has been, "if you help us, our businesses grow, and you are able to tax us more"; But they have taken the short term approach. The insurers association has had a meeting with them and the individual insurance companies have had meetings with them, but that is the short term position they have taken- specifically on marine insurance.
On to the other matters of local content, the industry has really done everything they can to ensure that particularly on oil and gas, we have a play. Our capacities are limited at this time, but our argument has been, let us play, so we keep growing our local capacity. There is a local consortium that is being set up by local insurance companies to pool together capacity- but what is missing from that is a pronouncement on brokerage.
Don't forget that the brokerage commissions is 20%- so when you leave out the brokerage component, you have omitted about 20% of money that can stay in the local economy. This is the one issue that has been played up in the air and that is unfortunate. If we could tie it down as well, it could be better for the industry.