Tough budget but let's support it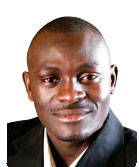 For the first time, Uganda will fund over 80% of her 2013/14 Ushs13trillion budget using domestic resources, mainly taxes and internal borrowing.While its good news Uganda is weaning off from donor support, it's also imperative to note that the move to widen the tax base and increase taxes was a forced one after donors pulled off budget support due  to corruption allegations in the Office of the Prime Minster and Public Service.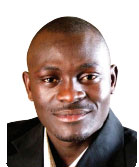 The fact is you don't need to be an economist or an expert to know that a Ushs50 addition to the excise duty on fuel, a 10 percent levy on mobile money charges, reinstating the Ushs 200 on Kerosene, removal of VAT exemptions on water, wheat, floor and hotel accommodation will definitely have a negative impact on the social well being of Ugandans.
Yes a number of experts have said the impact on social well being and the economy resulting from a raft of new tax measures will be minimal, but the impact maybe much bigger than they anticipate if tax education is left unattended to given the dubious traders/dealers we have. For example, locals should be explained what a Ushs200 tax on kerosene means to them; what will be the average price a litre with additional Ushs200?
The same should be done to wheat, mobile money, water etc. This will make Ugandans more vigilant about dubious dealers and maintain prices within a reasonable level; otherwise it might be a recipe for inflation.
If Uganda must achieve the projected growth levels of seven per cent (last year the economy registered a 5.1 per cent), then the legal framework through which URA will collaborate with Uganda Registration Services  Bureau, Local governments and KCCA to identify taxpayers and collect taxes on small businesses which are hard to reach by URA must be worked on and implemented as soon as possible. The government must ensure financial discipline and zero tolerance to corruption.
The Ushs2.3 trillion allocation to infrastructure development, up from Ushs1.6 trillion the year before, if implemented will spur growth in the long run as the cost of doing business in terms of transportation will come down.
While some experts feel the timing of the tax measures was not right, and that it is going to be a tough journey for us to raise the money, it's nothing to cry over spilt milk. Therefore, Ugandans should support the budget by paying the taxes, but most importantly ask for accountability of their monies and report corrupt officials.
Geopoll's Q1, 2019 Media Measurement Report: Uganda's most popular TV and Radio Programmes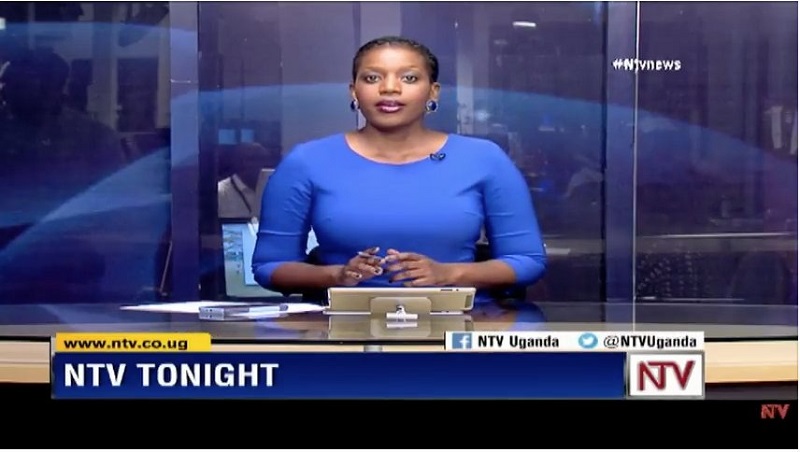 NTV Tonight, the main English news bulletin for NTV Uganda that airs at 09:00pm is Uganda's leading English news programme, according to GeoPoll's Uganda Media Ratings Report for Q1 2019, released on July 2nd 2019.
GeoPoll is a global full service research agency out of the United States of America with presence on all 6 continents. To generate the audience reports, the firm on a daily basis, collects audience viewership and listenership data for TV and radio respectively, from its panel of respondents around the country via a unique mobile-based platform.
The data for the Q1, 2019 report covers January-March 2019.
The report covers ratings for National television stations and Kampala radio stations. Under national television, ratings were carried out for English news, Luganda news, telenovelas and English talkshows.
For Kampala radio, ratings were compiled for English breakfast shows, English talk shows, Luganda breakfast shows and Luganda talk shows.
NTV and NBS TV dominate English news broadcasts
NTV Tonight that airs Monday-Sunday from 09pm-9:50pm scored a rating of 3.9, closely followed by NTV at 1, again NTV Uganda's daytime news bulletin that airs at between 1pm and 1:30pm with a rating of 3.4.
This is a break from tradition as peak time for TV is usually between 06:00pm and 10:00pm.
In the 3rd slot is NBS' Live at 9, their premier news bulletin, with a rating of 2.8, closely followed by NBS' Live at 1 that airs at lunch time.
Although UBC TV's News Tonight is in the 5th spot, it is worlds apart from the top 4; with a rating of just 0.9.
Bukedde rules the Luganda news segments
Although Luganda TV news broadcasts were more evenly distributed, than the English news bulletins, Vision Group's Bukedde 1 features more prominently than all the other TV stations in the top 5 and top 10 Luganda news broadcasts.
Agataliiko Nfuufu that airs on Bukedde 1 from 10 PM – 11 PM was rated the No.1 Luganda news segment with a rating of 4.2, closely followed by NTV's Akawungeezi that airs at 7pm-8pm- rated at 4.0. In the third position is again Bukedde 1's Ag'omu ttuntu that airs between 12:30pm-01:00pm.
NBS' Amasengejje at 7pm-8pm is in the fourth position with a rating of 2.5 followed by BBS TV's Agesigika rated at 2.0.
NBS' Frontline tops TV talk show programs
NBS TV's premier talk show- Frontline beat NTV's On the Spot show to the No.1 position, with a rating of 3.1. Frontline airs on Thursdays at 10pm- just like NTV's On the Spot which is in the second position with a 3.0 rating.
UBC TV's Talk time that airs on Monday 9pm-10pm and Pick a point that airs on Fridays, 9pm-10pm are a distant 3rd and 4th positions respectively, with a rating of 0.9 and 0.7.
Top radio English and Luganda morning programmes
GeoPollalso did a survey on the most popular radio breakfast and evening (drive time) programmes, both in English and Luganda for Kampala.
Mornings (06am-10am) and evenings (03pm to 07pm) are peak times for radio programming with the highest listenership and as such the most sought-after by advertisers. These time bands are also premiumly priced and are the money makers for radio.
Capital FM's Morning Crew scooped the No.1 position with a rating of 2.7, followed by Radio One's Gr8 Morning and KFM's D'Mighty Breakfast in the second and third positions respectively, with a rating of 2.5 and 1.9.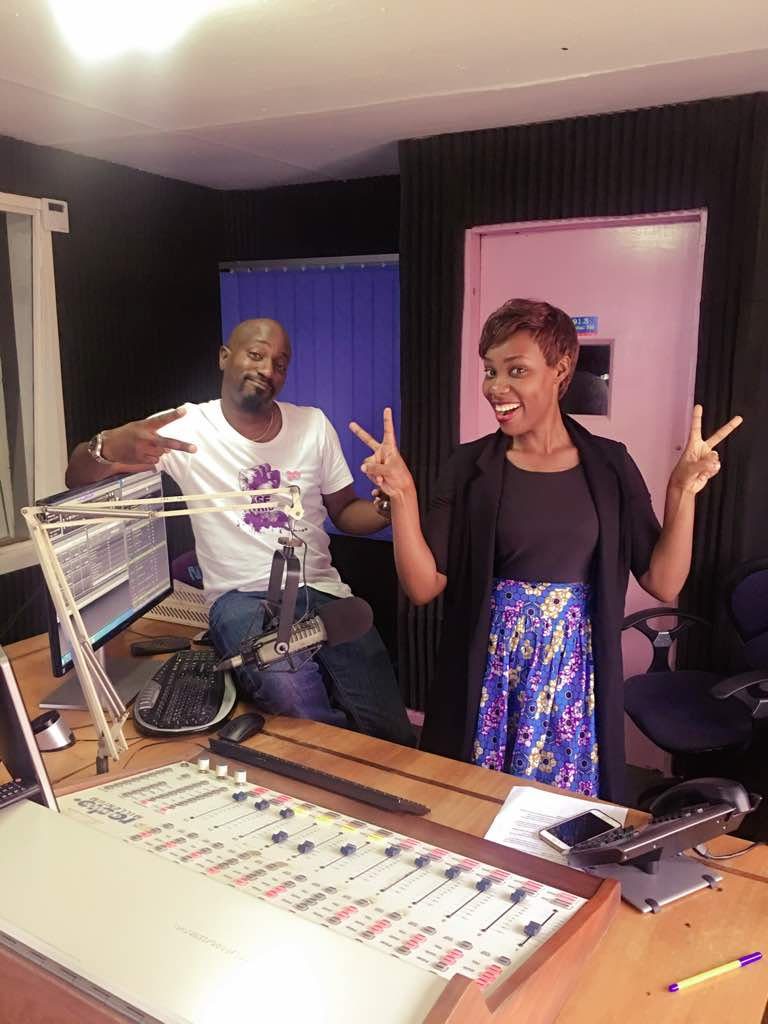 Galaxy FM's Morning Saga is in the 4th position, rated at 1.5 while SanyuFM's Sanyu Breakfast is in the 5th position with a 1.3 rating.
CBS FM 88.8 scooped the top position in the Luganda breakfast radio shows category with a rating of 5.3- indicating Luganda stations are the more popular in Kampala, followed by Radio Simba's Binsanga Wano in the second position with a rating of 3.4.
SuperFM's Zukuka is in the 3rd position with a rating of 2.4.
Capital FM's sister station, Beat FM with their show, Sisimuka is in the 4th position with a rating of 1.8, while Bukedde FM's Bukedde Butya is in 5th position with a 1.4 rating.
Most popular radio English and Luganda evening programmes
Drive show radio programing in Luganda proved more popular than English programming.
According to GeoPoll, Bukedde FM's Washing Bay programme that airs between 3pm-7pm had the highest rating of all of the English and Luganda drive show programs studied- at 3.2. The second most popular program overall was also a program in Luganda on Beat FM called Gigenze Gitya with a rating of 2.5.
The top 5 English drive show programmes are Capital FM's Drive Show, Evening Rush (Galaxy FM), The Drive (Sanyu FM), K-Drive (K-FM) and Drive Time (Radio One). The top 5 Luganda drive shows in order of ranking are: Washing Bay (Bukedde FM), Gigenze Gitya (Beat FM) Mukulikeeyo (Radio Simba), Sanyuka The Heart Beat (CBSFM88.8) and SuperFM's Kasenda Bazaana.
Geopoll has said they will release insights for Q2 in "the coming weeks."
LIKE FATHER, LIKE SON: Rajiv Ruparelia comes of age; consolidates grip on family business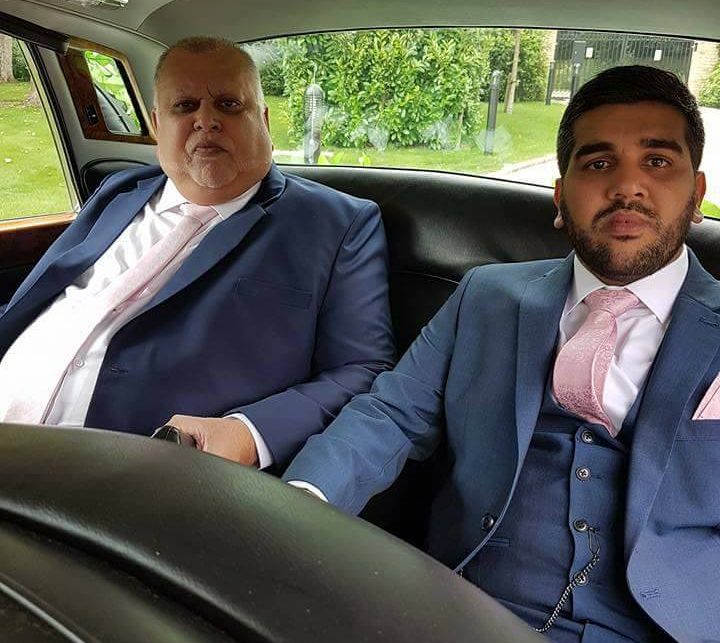 On Sunday, 19th May 2019, the Ruparelia Group opened their iconic Kingdom Kampala Mall, but unlike in many other major Group milestones, there was one person missing- Dr Sudhir Ruparelia, the group's founder and sharp-witted Chairman, since 1986.
Ordinarily, Sudhir, would have been on site and in control, putting everyone in order- but this time, he on 18th May 2019, chose to fly out to Europe for a holiday, to catch up with his buddies in London and then on to Yacht Club De Monaco in Monaco- a sovereign city-state on the French Riviera, also known as a "Billionaires Playground' to catch up with the Monaco Grand Prix on May 22nd.
Instead, Rajiv Ruparelia, his son and apparent heir, was firmly in charge, ensuring that everything was moving like clockwork- from supervising the catering, to ensuring all the invited guests- many of whom included his father's friends and business partners were well taken care of as well as addressing the press.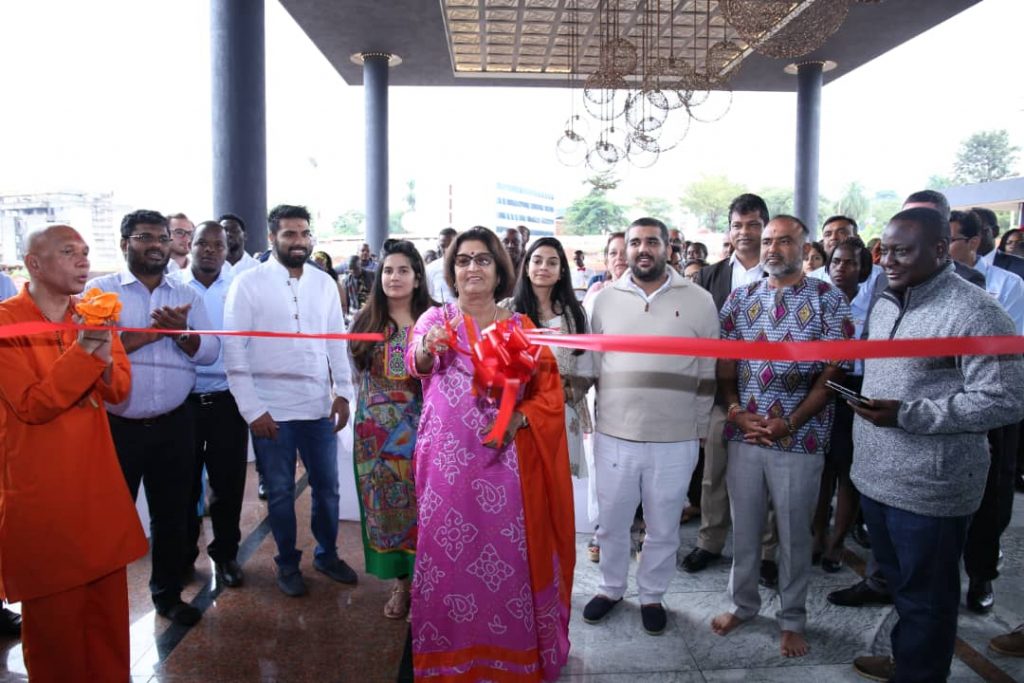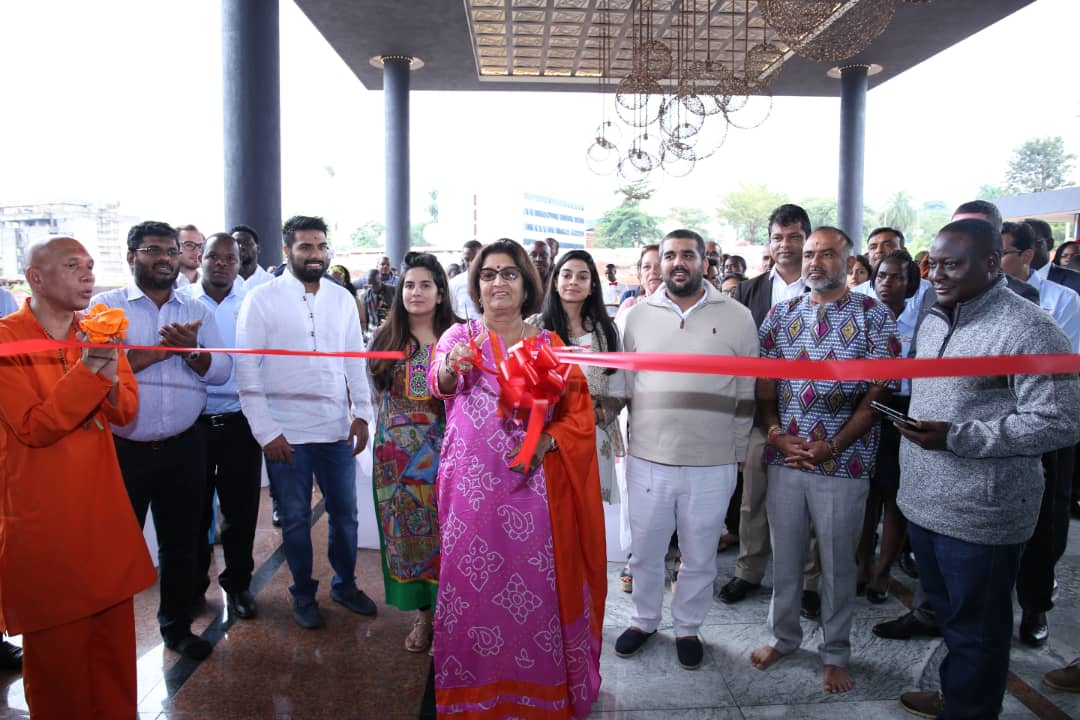 When he did address the press, Rajiv easily spoke the real estate industry, the Ugandan economy and the future and neatly weaved in the role that the Ruparelia Group seeks to play in a fast-growing Kampala Metropolitan.
"We are glad to launch at this strategic time when Uganda is progressing in the oil and gas developments. We hope and believe the oil companies will reach the Final Investment Decision (FID) this year- that will stimulate extreme economic opportunities, in Uganda," he told the media.
Rajiv, also easily defended the Group's development at a piece of land formerly occupied by Shimoni Demonstration Primary School, arguing that a modern city needs matching modern infrastructure to meet the needs of a fast growing population.
"Shimoni did its purpose; it is now time to develop the city into the modern metropolitan city that we all need," he maintained, adding: "The city needs to grow and provide the necessary services for the people. As the middle class grows, they will need more and more office space and serviced apartments and other supporting infrastructure- we just need to develop our city," said, a firm Rajiv, who looked at peace with the press.
Managing Director, Ruparelia Group
Born on January 2, 1990 Rajiv Ruparelia is only 29 years- but he has done it all.
Born in Uganda, he did his education in the United Kingdom at- Dragon School in Oxford and then Dean Close School.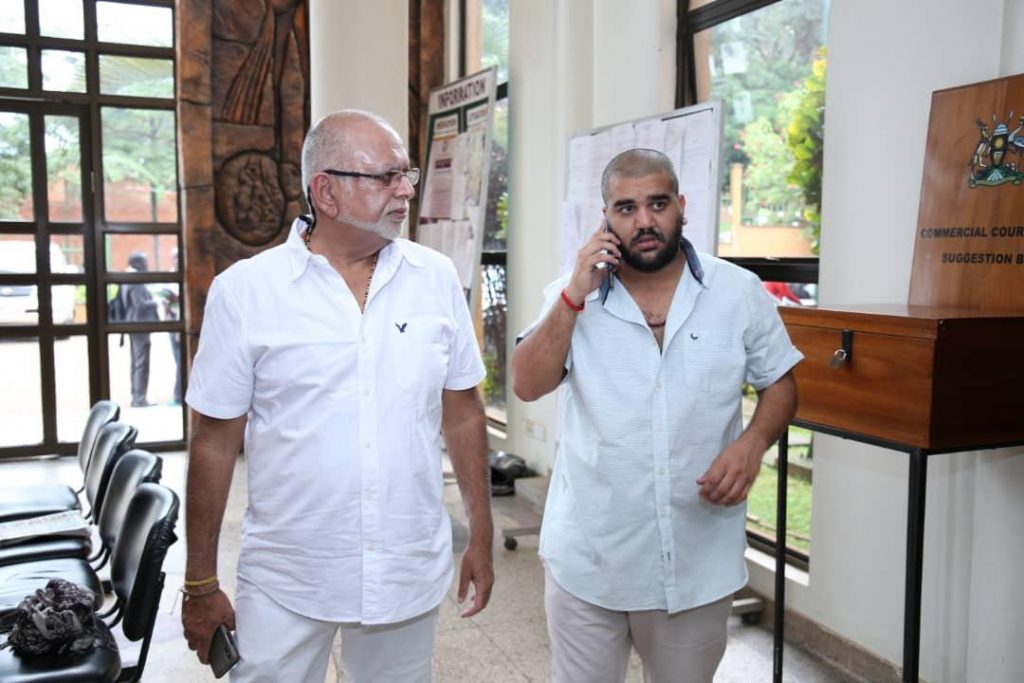 At the age of 17, in 2007, he chose business over education and opened his very first business- Club Sway, a youthful club on Kampala Road.
He would later close the club in 2010 to return to school, with some hard real-life lessons learnt.
He joined Regent's University, London where he pursued a Bachelor's of Business Administration, majoring in Financial Management. He graduated late 2013 and returned home.
In 2014, he joined the family business- but had to work his way up.
This was not by accident- it is Sudhir's way of doing things.
In a July 7, 2014 interview with CNN Money, Sudhir said that while it was important that family members join family-owned businesses to ensure continuity, it was always important that they get the appropriate mentorship first.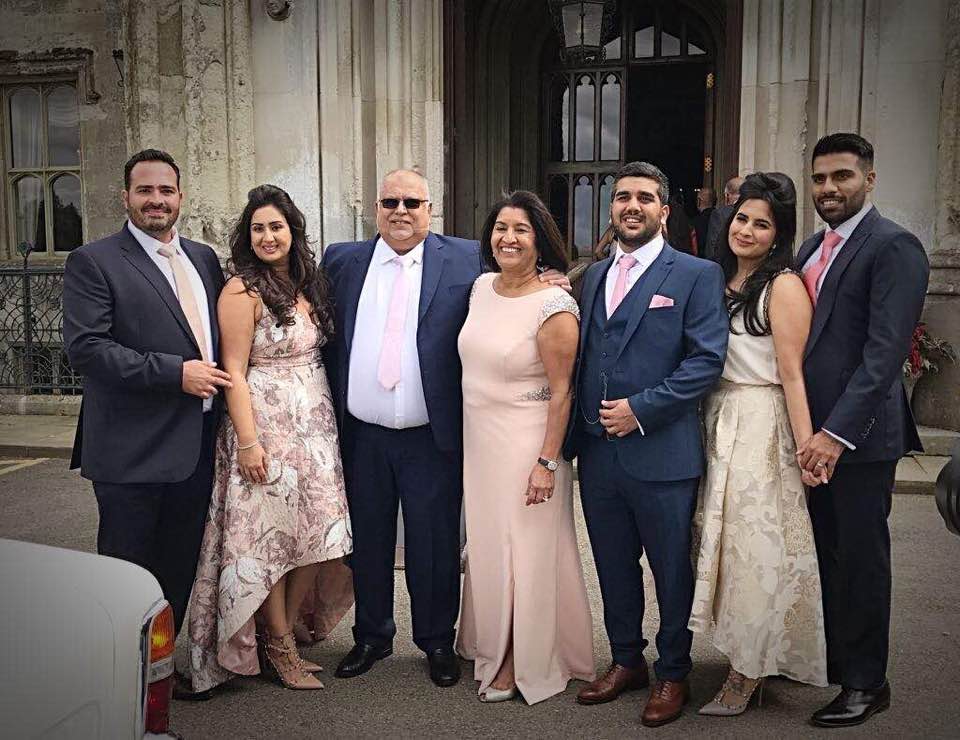 "I think it is important that when you have an ongoing business, you create a very good team of professional managers, and then at the same time, train your family to work with them, and then see how they can manage and move on," he said at the time.
So, young Rajiv was deployed to the numerous group construction sites where he managed labourers and materials.
Later on, he would pick keen interest and be mentored in design, planning, feasibility, and implementation of full developments for hotels, schools, retail, commercial and residential real estate.
Between 2014 and 2017, Rajiv worked hard to deliver some major building projects such as Kampala Boulevard, Hardware City and Electrical Plaza Nakasero- all on time and on cost. He also, with some hand-holding from his father, kick-started other major projects such as Speke Apartments, Wampewo and at Kitante as well as the recently commissioned Kingdom Kampala Mall.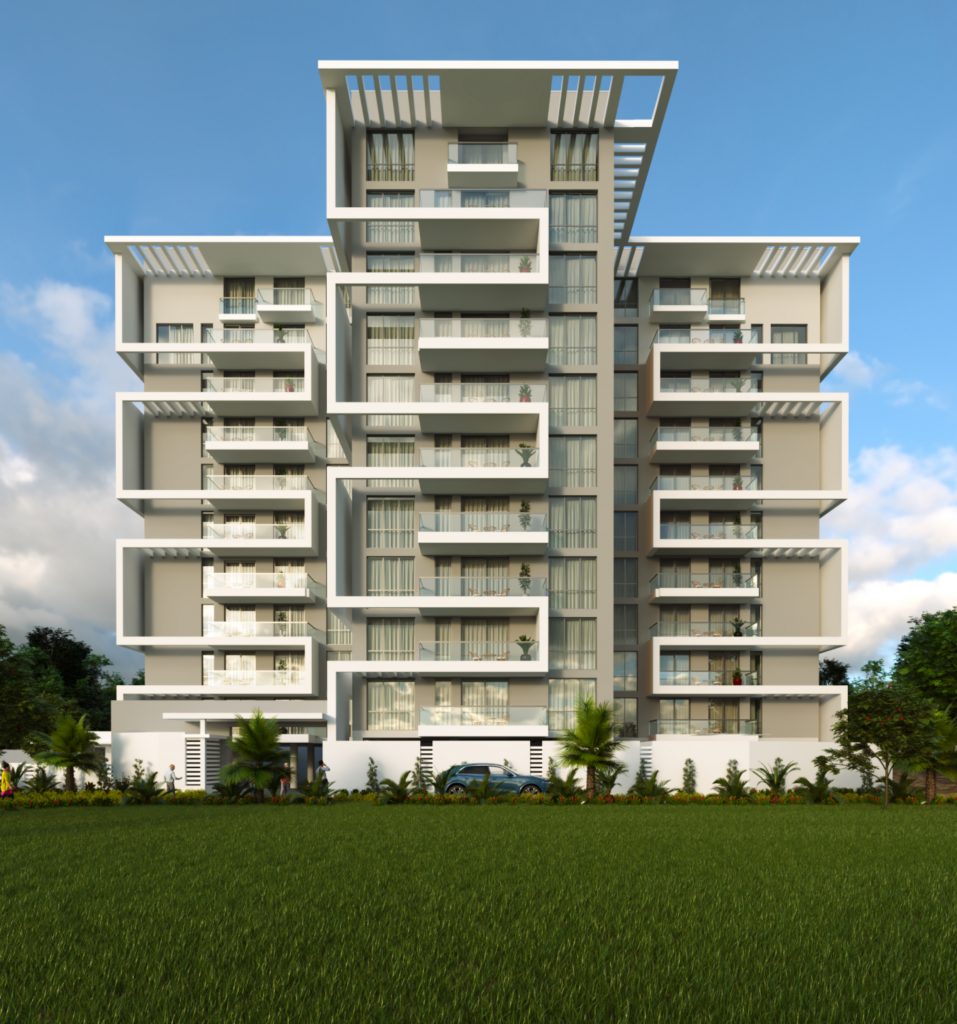 Having proved the Ruparelia in him, he in 2017, at the age of 27, his father appointed him the Group Managing Director, Ruparelia Group to oversee the group's 28 different businesses- ranging from financial services, real estate, education services, hospitality, agriculture and media/broadcasting.
In the same year, in August, he married his long-time fiancé Naiya Khagram in a lavish wedding in London, United Kingdom and Madrid, Spain; completing the transition from a boy, to a real man.
At 29 today, Rajiv is the youngest Managing Director, but possibly among the top 10 CEOs with the biggest portfolios last estimated by Forbes to be over $880 million in 2015.
Like father, like son
In true Ruparelia fashion, Rajiv is a businessman of his own, in every sense.
In 2018, he was instrumental in the setting up of Premier Recruitment- a private external labour recruitment company, to tap into the $1.24 billion (UGX4.5 trillion) industry.
He is the founder Chief Executive Officer.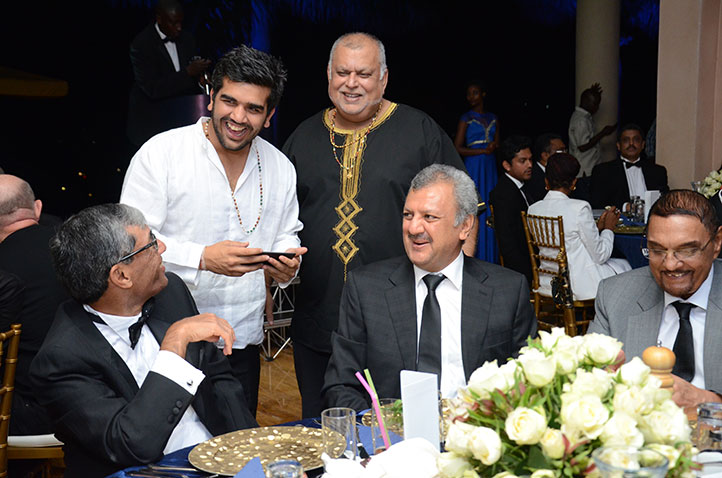 Just a few months after set up, he has already secured a number of employment contracts in the Middle East and on 19th January, 2019 the company sent their first batch of Ugandan girls to work in Jeddah, Saudi Arabia on a two year contract.
On why he joined an industry that is outside the typical group stable of businesses, Rajiv told this reporter that the new labour externalization industry is about managing people, something he already is good at- since the group has over 8,000 employees.
He also argues that the sector is a vital source of livelihood for both the employees and their families and a major pillar of the economy that ought to be protected by all the stakeholders and bad apples weeded out.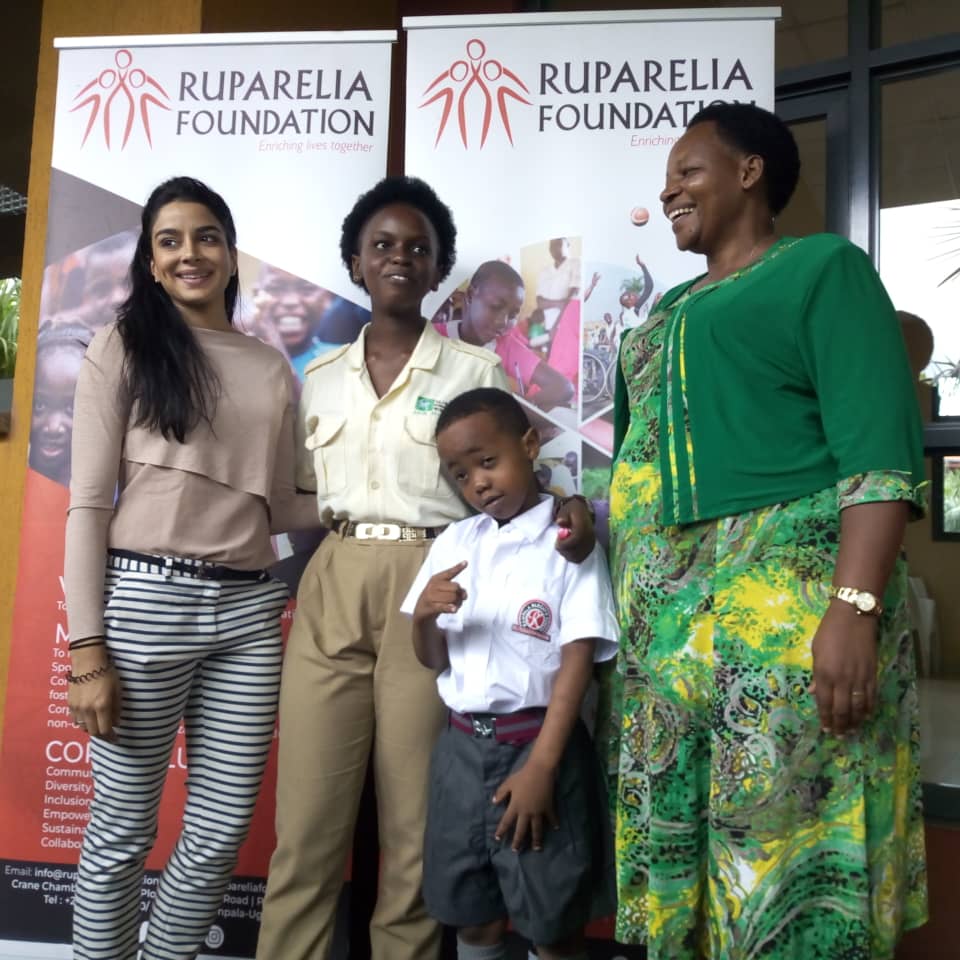 "Uganda has a competitive advantage over a number of African countries because of our good English that we need to leverage just like our neighbours in Kenya. According to the World Bank and IMF Balance of Payments as well as Bank of Uganda data, personal remittances to Uganda have grown by 174.6% from $451.6 million (UGX1.66 trillion) in 2007 to $1.24billion (UGX4.5 trillion) in 2017, but our neighbours, Kenya raked in $1.962 billion (UGX7.2 trillion) in 2017 and $2.5 billion (UGX9.2 trillion) in 2018," noted Rajiv, adding: "Diaspora remittances to Uganda are equivalent to 30% of Uganda's traditional export earnings- $3.4bn (UGX12.5 trillion) in 2017 and $3.6bn (UGX13.2 trillion) in 2018 and almost 3 times bigger than coffee export receipts- $555.4m (UGX2 trillion) in 2017 and $436.4m (UGX1.6 trillion) in 2018. Protecting and harnessing more value from this vital sector should be the responsibility of everyone."
The apple doesn't fall far from the tree
Like his father, he has also maintained love for real estate.
He, together with his sister, Sheena Ruparelia, also a director in the Group are developing their own very first private residential real estate project- Bukoto Living.
Bukoto Living is a multimillion dollar project, consisting of 9 floors of 27 two, three, four and five bedroom units- all for sale.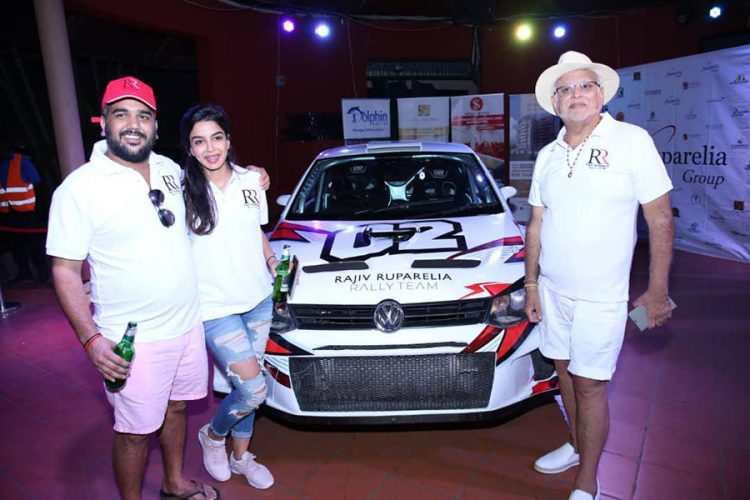 Located at the confluence of Bukoto, Naguru and Ntinda and only 150 meters from the main road, the units will be delivered by July 2020.
A 2 bedroom apartment with 160sqm of space goes for $168,000 while a 3 bedroom apartment with 200sqm of space goes for $210,000. A 4-bedroom apartment measuring 215sqm goes for $330,750 while a 5-bedroom apartment measuring 345sqm goes for $352,250.
Rajiv, also like father, has a warm heart and has participated in several charity causes- both as an individual and through the Ruparelia Foundation, the family's charity arm.
The latest beneficiary of the group's benevolence is child artist, Fresh Kid, alias Patrick Ssenyonjo, who will have his education catered for by Rajiv.
"I'm a true believer that people and systems drive a successful business," he says of his management philosophy, on his LinkedIn profile.
EXCLUSIVE INTERVIEW: Ruparelia Group remains solid and committed to Uganda- Dr. Sudhir Ruparelia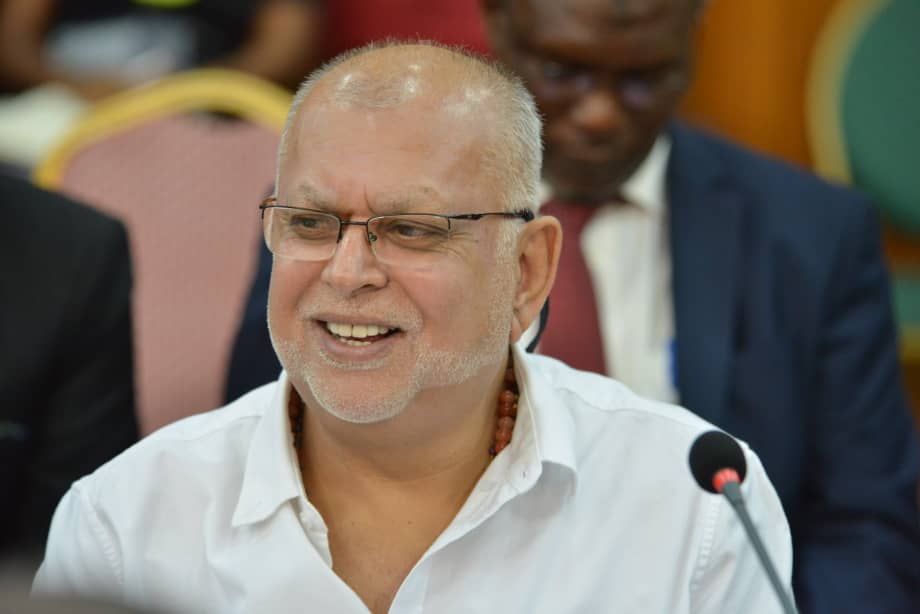 Dr. Sudhir Ruparelia is the founder and Chairman of the Ruparelia Group, one of Uganda's largest business conglomerates with investments in financial services, real estate, education, hospitality, agriculture and broadcasting. He is also arguably Uganda's richest businessman. CEO East Africa's Muhereza Kyamutetera sat down with him for take on various business issues.
---
A number of analysts have made different takes on the economy and where it is headed. Being one of Uganda's largest players in the economy should give you a better and more grounded take on the economy; what are your thoughts on our economy today?
Two – three years ago, things were quite tough; am sure you have seen that the economy grew by about 2.5% in 2016 but recovered in 2017 and 2018 to grow at about 5% and 6% for 2017 and 2018 respectively, according to figures from ministry of finance and IMF.
I also know that the Central Bank eased down on its monetary policy and as such, commercial banks have responded generally by cutting interest rates and increasing lending. I can say the situation has improved and the private sector is more optimistic than it was 2 years ago. I also believe there is room to even improve that by further easing down on interest rates, so the economy can recover fully.
We hope in the next budget, this June, the ministry of finance can announce further measures to further stimulate the economy.
Specifically for the Ruparelia Group, would you say the last 1-2 years have been good?
As you know, we are a multi-sectoral entity- so some sectors have done better than the others- but across the board I can say things are looking up.
First of all I must say that as a group we are confident in this economy which is why we continue to invest and reinvest in Uganda. Whatever challenges there are, we have come to accept that, that is the nature of business. There is no economy without challenges; so we just have to learn how to navigate around them and wake up each day with the hope and optimism that things will get better.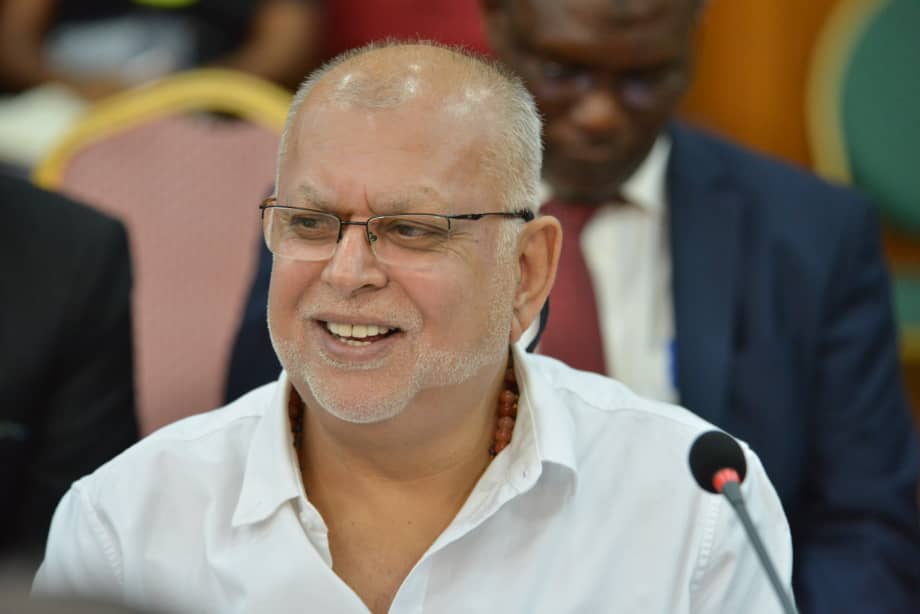 From the hospitality front we recently added a number of investments- we completed Speke Apartments at Wampewo, in early 2018 as well as completed the remodeling of Speke Resort Hotel in Munyonyo, creating 45 world-class suites for both long and short stays.
We also recently completed Speke Apartments, Kitante- a set of 83 one and two-bedroom fully furnished apartments. We also in the year announced plans to construct a one of a kind Speke Resort and Convention Centre, Entebbe- a trail blazing hotel, with a marina and convention centre that will fully transform Entebbe town.
We also recently completed renovations at Kabira Country Club.
Our efforts were also rewarded with major global and local recognition. Other than hosting major global and local events and conventions, group hotels won several awards.
Recently Commonwealth Resort Munyonyo and Speke Resort Munyonyo won the coveted 2018 World Luxury Hotel Awards regional and country categories respectively. Speke Resort was also awarded the 2018 "Certificate of Excellence" by Trip Advisor for the fourth consecutive time since 2015.
We also got recognition from Africa's 8th richest man, Mr. Strive Masiyiwa who said Speke Resort Munyonyo and the adjoining Commonwealth Resort should be named the "the official African Conference Centre" for its "amazing" beauty and unique meetings, incentives, conferencing, exhibitions (MICE) solutions.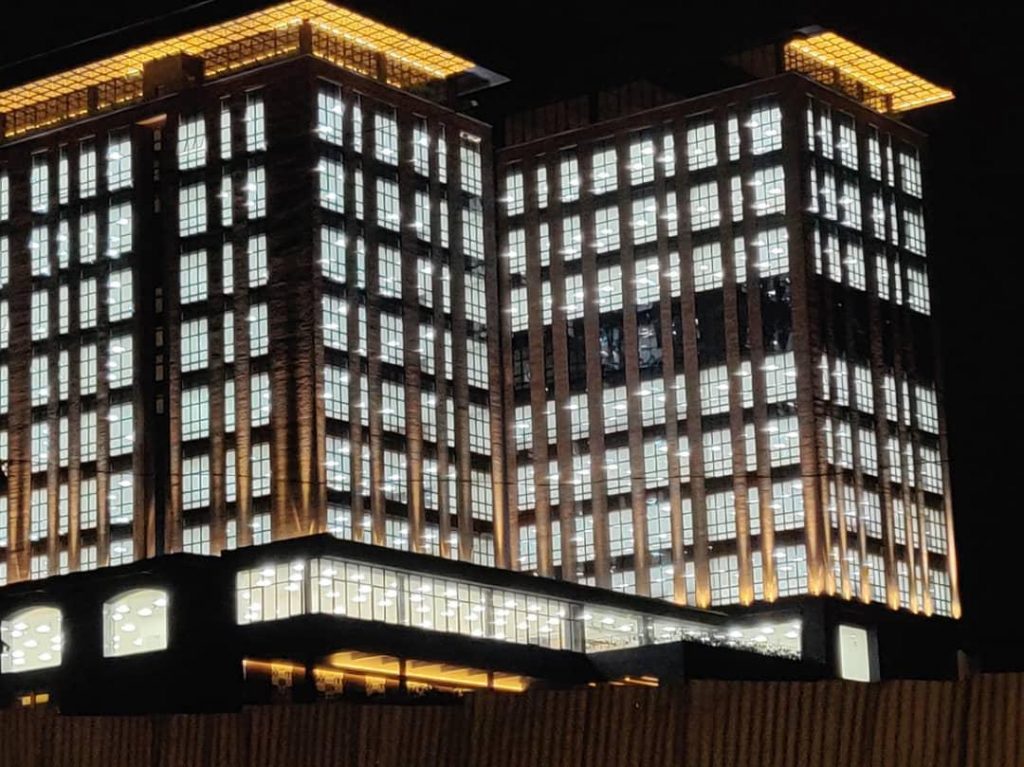 Speke Resort Munyonyo was also recognized as the best Service and Luxury Business Hotel – in the Ekkula Pearl of Africa Tourism Awards, where I was also recognised as a Lifetime Tourism Achiever.
We are humbled by all these recognitions; they are surely an inspiration to do better each day for the group but also do our country Uganda proud, because as a group, we can only be as successful as the nation where we are domiciled.
On the education front, Kampala Parents School had all its 234 pupils who sat the 2018 Primary Leaving Exams passing in first grade. We believe, this was driven by the group's $7 million facelift, expansion and re-equipping of the school.
In real estate, we had many major milestones- but the biggest and most iconic is the completion of the Kingdom Kampala Mall; an ultra-modern mixed-use Grade A property- a blend of 4,000m2 of retail and 18,000m2 of office space, 4,000m2 of retail as well as parking for up to 450 cars.
These are some of the more monumental successes by the group and we thank all our staff and customers for their individual input- we are what we are because of them.
In 2016, BoU of Uganda closed Crane Bank, one of the group's iconic businesses- a development that many people thought would mark the beginning of the end of the Ruparelia Group. How did the closure of Crane Bank impact the group?
As you are aware, we are in court contesting what we believe was an unjustified closure of our bank, but also the rushed, negligent and fraudulent manner in which it was closed. So there is only much we can say at this moment as the matter is sub judice.
However, our claims have so far been proven by the findings of the Auditor General and Parliament's Commissions, Statutory Authorities and State Enterprises (COSASE) who found out that the closure of Crane Bank and 6 other banks before that, breached several provisions of the Financial Institutions Act (2004) and was therefore illegal.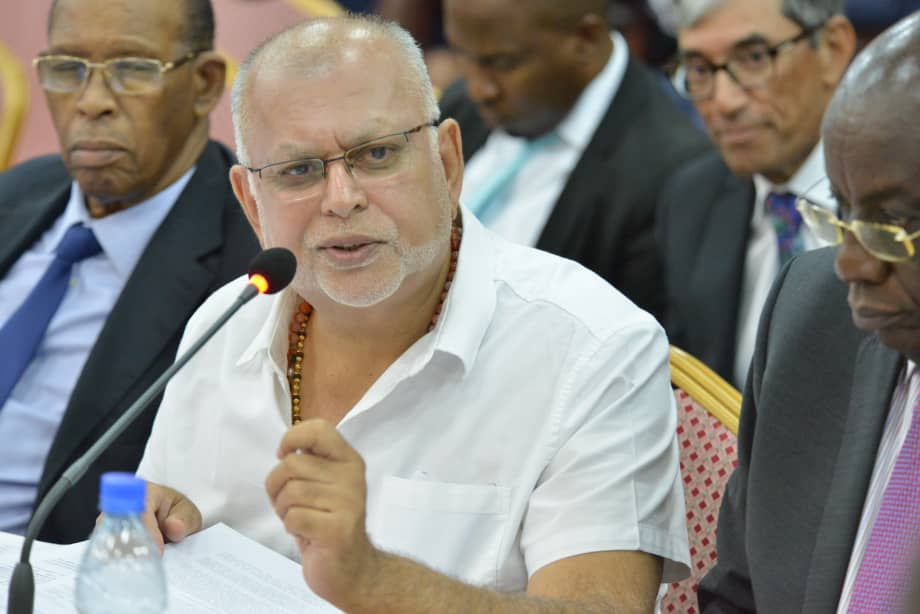 That said, as a Group, we are determined to defend both our integrity and that which belongs to us. We are also determined to expose the wrong doing by some of these entities that were involved in the fraudulent and illegal closures- because we know that it is not only us who were affected but many other Ugandans.
Many analysts have told of a real estate bubble coming soon- yet we see continued investment in the sector. As largest developer of commercial and residential space in Uganda, what's your take on investing in real estate? Is it still viable?
Every sector has its highs and lows but like most other entrepreneurs have said before, if you want to invest, you need to go mainly for the basics of life i.e. food, shelter, clothing etc. These seem to have infinite demand.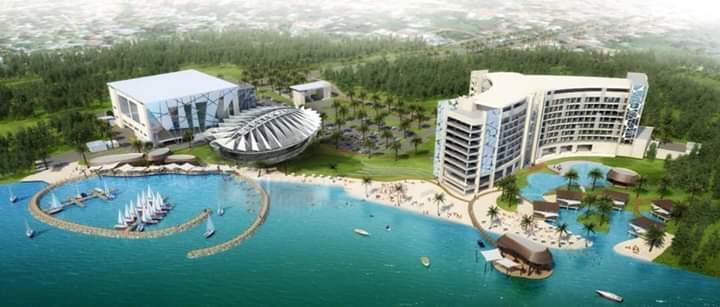 Therefore, real estate, even with its highs and lows is a good sector to invest in with average 8%-12% returns on investment- as long as you get the fundamental right.
The construction & real estate sector, continues to attract a lot of attention from the banking sector- accounting for over 20% of all private sector credit- in fact it is the biggest recipient of private sector credit, followed by the trade sector.
Most of this money is being directed to the demand side- 70 percent of all lending goes to financing residential and commercial mortgages, an indicator that demand is there.
Industry and group insights show, occupancy rates of above 80% for Grade A and B office space in Kampala and above 70% for warehouses. Residential occupancy rates in both the upscale suburbs and metropolitan suburbs also remain above 80%. If the projections of 6% growth in the coming years, come to pass- the sector should remain vibrant.
That said, the key tenets in the business remain: location and quality. That is the hallmark of the business if you want to make it big.
What are your parting shots? What advice would you like to give to Ugandans especially entrepreneurs?
I would like to tell especially the youths and the young entrepreneurs to get down and get their hands dirty.
Uganda, like every other country has its own challenges and opportunities; but the future belongs to those who go after the opportunities not the ones that are always whining about the challenges.
Government has invested significantly in roads, electricity generation and distribution- which are all factors of production. It is now up to us as Ugandans to put in our all and make the best use of these, all the challenges regardless.
The youth of today are blessed to be born in the era of the internet- there is boundless opportunities there.
Lastly, I would like to urge government to work towards closing the long awaited oil & gas opportunities. Many investors have made projections and investments based on that opportunity, the longer it takes to materialize the more these investors will be hard pressed.
I also expect government will pay more focus on settling its domestic creditors, as this could add more pulse to the economy.