CEO East Africa is thrilled to announce the launch of a groundbreaking series of articles titled "The Investors' Digest," which aims to shed light on the investors that are backing Ugandan startups. In this inaugural edition, we had the exclusive opportunity to speak with Petra Wolkenstein, the General Partner of Startup Wise Guys (SWG) Africa. With its headquarters based in Vienna, Austria, SWG has garnered a commendable reputation as one of the first investors in African startups.
SWG's commitment to fostering innovation and entrepreneurship across the African continent is evident in its extensive portfolio, which spans Ghana, Nigeria, Kenya, Tanzania, and now, Uganda. By investing in and nurturing startups in these countries, SWG has played a pivotal role in fueling the growth and success of numerous ventures. Their visionary approach has set the stage for the next generation of disruptive startups, making them an invaluable asset to the African startup ecosystem.
We had the privilege of catching up with Petra Wolkenstein during her attendance at the prestigious Gitex Africa Conference in Morocco. The conference, known for its convergence of influential investors, entrepreneurs, and tech enthusiasts, provided an ideal setting to discuss the evolving landscape of African startups and SWG's impactful contributions.
During the interview, Petra Wolkenstein shared her insights on the key factors driving the success of Ugandan startups and the strategies employed by SWG to identify promising ventures. She emphasized the importance of fostering a supportive environment that enables startups to thrive and emphasized the critical role played by accelerator programs and studios in shaping the future of entrepreneurship in Uganda.
Petra also discussed SWG's investment philosophy, highlighting their focus on sectors such as fintech, health tech, agritech, and edtech. By strategically investing in startups operating in these domains, SWG aims to drive innovation and create sustainable solutions that address the unique challenges faced by African economies.
Furthermore, Petra highlighted the significance of collaboration and knowledge-sharing within the startup ecosystem. SWG actively engages with local partners to foster a vibrant entrepreneurial ecosystem that fosters growth and encourages cross-pollination of ideas.
As the conversation delved deeper, Petra shared her perspectives on the immense potential of Ugandan startups to scale regionally and even globally. She emphasized the importance of access to capital, mentorship, and an enabling regulatory environment as crucial factors in unlocking this potential. Read the full interview below.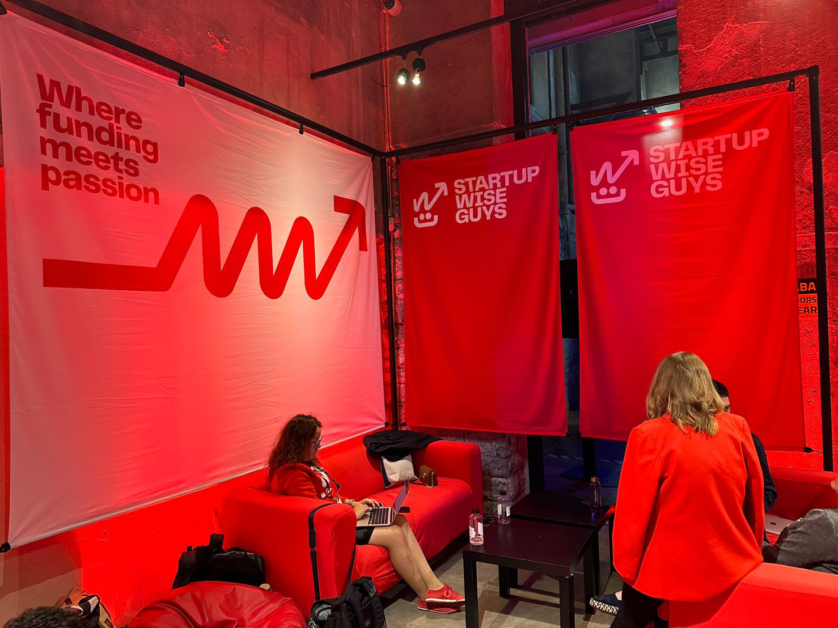 Hello Petra. Nice to finally be able to talk to you. This is the inaugural edition of The Investors' Digest, where we speak to VCs. To kick off our conversation, tell us about Petra.
I haven't always been in technology because my background is in business. I was working on the mobile telecom side specialising in mergers and acquisition that is buying and selling companies at a strategic level for about 10 years in Eastern Europe and in the Middle East and North Africa (MENA). I started working closely with startups when I started my own company. We helped startups to get fundraising by training them on how to negotiate terms with investors. This work helped me to transition into an investor role because if you understand the exit potential, and if you understand startups, then I think you can have a lot of impact when you take on the investor side.
Tell us more about Startup Wise Guys.
Startup Wise Guys is 11 years old and we have a portfolio of more than 400 startups. We have been running an accelerator program and writing checks for quite some time. We pride ourselves in being the first believers and investors in startups in underserviced markets, but many of our portfolio startups have gone on to raise follow-on funding. We started out in emerging markets in Eastern Europe like Estonia, Bulgaria, Romania, and Turkey. Very few were investing there. It was a good opportunity to find really good startups in the region. We applied the same logic when we decided to expand to Sub-Saharan Africa. Yes, there are investors but there is not enough for all the talent and innovation that is on the continent.
And we like being in countries like Uganda, and Tanzania, not only in Kenya which is the hub, because there is less money. In Uganda, we have one investment in our portfolio startup Zofi Cash, which recently raised $1 Million for its Pre-seed round, a rare occurrence for a Ugandan startup.
You mentioned an accelerator program which Zofi Cash attended before you invested in them. Can we know more about the program?
So we are running pre-seed investments and acceleration programs. We invest €65,000 into the startups, while we are taking them through a five-month accelerator program. The five-month accelerator program is a combination of international head coaches for certain topics, plus mentors from all the different countries where the startups are coming from and different industries and one-on-one coaching.
So we have a standard program that's individualized for startups from the African continent The topics that we are covering are mainly about sales, sales excellence and sales processes. And then we do a product run and a market run. We also do a special section on company building. In company building, we focus on performance management, how a founder can incentivize employees, and how to spot good talent among others.
And the last major part is mainly about fundraising and negotiating with investors. We teach our portfolio startups what they need to prepare in order to be investor ready. So those are the main components of the accelerator program.
The next cohort is going to start in autumn, so we are at the moment, scouting startups, the applications are open, there's a link for the application also, and typically startups run through the application process in the following way:
Sometimes we see startups that have really good potential in the market and a good founding team, but they're still not ready to go through the accelerator program and get investment. For such startups, we run an equity-free program for eight weeks where we shape the product, zero down on its uniqueness to differentiate it from the competition, and if we have some progress in those eight weeks, then we are re-evaluating them for a ticket and the main accelerator.
So, my first question is, what attracted you to investing in a Ugandan startup, that is Zofi Cash to be specific, but also the Ugandan market in general?
So, when we met Paul from Zofi Cash and the whole co-founder team, we were quite convinced of the startup as a solid seed investment for us. We looked at the team, whether we can work with them, and whether they were seeing a vision apart from their own country, like a regional play which is important for scaling.
The tech and the size of the market are good. So, they were ticking all the boxes like all the other startups that we are investing in. We did quite an intense due diligence (DD) from legal DD, financial DD, Market assessment and Tech DD and they performed well. And we were confident in the capabilities of the founding team. So this deal was more about Zofi Cash, the startup, rather than Uganda as an ecosystem.
But when it comes to Uganda, we have a fund that makes investments in early-stage startups in Sub-Saharan Africa. We particularly like countries that are surrounding the hubs. So, in Western Africa, anything around Nigeria and Lagos which is the hub and the same is true for Eastern Africa anything around Kenya/Nairobi is interesting to us. So, we have an investment also in Tanzania. And that's also the reason why we like Uganda. The home market is already quite large, which is really an asset for the first step of an early-stage startup to be able to expand considerably in one market. I agree with you, the ecosystem is still nascent but there's a lot to come. We are the first investors to believe in the startups so Uganda makes sense to us.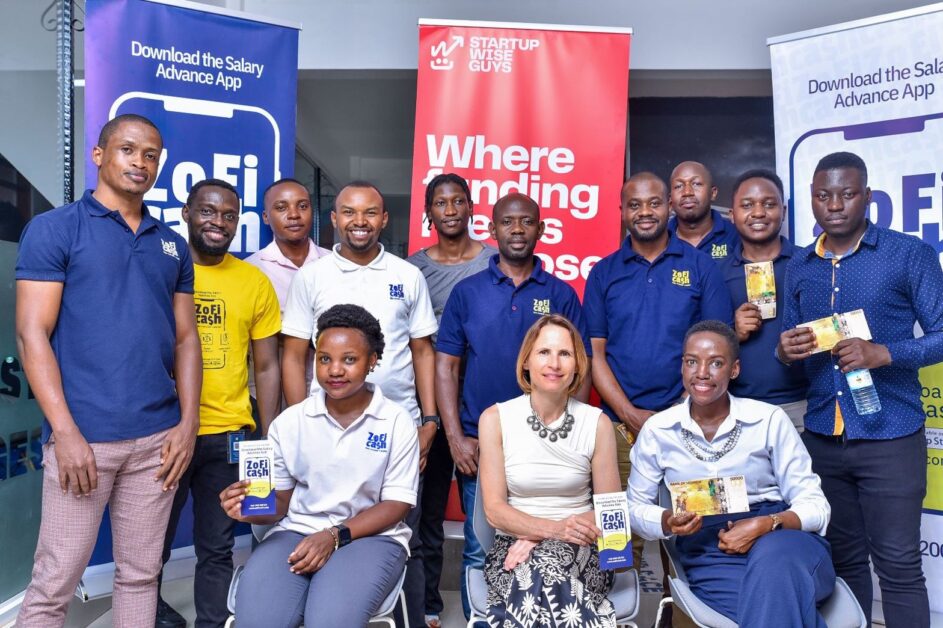 But to push the conversation a little bit further, do you have specific qualities or specific factors that you look for when you're considering your investments in Sub-Saharan Africa? Because my logic is that what you consider in Sub-Saharan African startups may not necessarily be what you consider in European startups or these other markets. So what are those region-specific qualities?
We do mostly B2B SaaS business models (recurring revenue) instead of B2C business models. But in general, it's the same globally. It doesn't matter whether this startup is in Europe or LatAm (Latin America) or in Africa. But when it comes to Africa, what's particularly important for us is that founders have the tendency to look at just their home market. And there is little vision for a regional or Pan-African play. We want startups that understand a regional/Pan African play from day one, because the home markets may not be big enough.
So my assumption is, the majority of the African market is nascent, which means there are some challenges to investing in African startups. And this could range from regulations that make it maybe a little bit difficult for you to move money or stifles innovation. How has regulation affected you as an investor?
So I think the regulatory situation is very important to us because we do a lot of fintech early-stage investment. (Fintechs are heavily regulated). The regulatory environment in many African countries is still evolving and changing, there's a lot of insecurity in the markets. Getting enough transparency on the regulatory situation, what's coming up, and what's going to be regulated is important to us.
We are bullish on countries with a regulatory sandbox, especially for fintechs. This is because we know that the startup can get access to the sandbox, and they can try the product. And they are not regulated while they are trying out the product and building it. So any countries that have a sandbox and quite stable regulations in place, for sure make it attractive for the investors.
When you're doing an accelerator, you're doing heavy lifting akin to building the frontier infrastructure for most of these startups. What kind of frontier infrastructure do you think is necessary for the growth and sustainability of startups, of course, other than the regulation that you have talked about?
When it comes to mobile data, availability, not just in the city centres, but also in rural areas is super important. The same goes for the energy supply. When the energy is gone for two hours, it brings everything to a standstill and it is a pain for the startups. The startups will not be able to deliver efficiently, and it makes remote work almost impossible. If a startup can not move fast, then that is a problem.
Apart from that, grant systems are super important also. So in some countries, some governments have established good grants, and expenses for product development. So they are not only dependent on the investors' money.
I have spoken to a number of Ugandan founders whose startups have gone through global accelerators including Paul. In most cases, the founders mention that the accelerator program changed their way of building forever. What exactly do accelerators, in this case, SWG, as a case study bring to the table?
I think there are several things. Number one is when we do an accelerator program with the startups, we do this rather hands-on. So this is not like a training program or business school or whatever. This is working on individual cases and getting progress in the business. So it starts off with joint goal setting. We do joint milestones. And the money is released only after the milestones are met. So we're clearly focusing together on the most important stuff. And this is done at the beginning of the program. It is a little bit painful but on the other hand, it helps the startups to focus on the most important things that we need to achieve in two-five months.
The second thing is that we work more hands-on. For example, we do product sprints. So this is a couple of days where every single startup gets a mandate to check out and get market feedback on the specific feature of the product. And then they need to shape how the new feature should look like. So they are learning agile product development skills. And really they have to go out into the market, report something better. It's doing and it's learning while doing. We also do a market sprint. So we force them to execute on top of thinking.
The third component that I think is quite powerful is the peer-to-peer exchange that you have in a good accelerator. Because the startups talk with our other portfolio startups. They do a knowledge exchange. They come together. The portfolio power is even so strong that they start doing business with each other. Because they need the solutions by themselves amongst themselves also. And this is even getting larger when at the end of the acceleration program. They are included in the alumni network. At SWG, we have more than 400 investments. You can imagine the kind of knowledge exchange these startups can do. If you have 400 startups helping each other, that is super powerful.
The fourth component is the external network power. So imagine, a startup needs to do a market entry in another country, like Tanzania. Then we provide mentorship and soft landing in the next country of expansion with trusted collaboration partners. This is very valuable to the founders.
So in your perspective obviously, how can we get more Ugandan startups into global accelerators?
I think it's important that the startups gain visibility. They can do this by participating in pitch contests and applying for grants. This gives them automatic visibility. The second thing which we see a lot, it's not a deal breaker, but it's good if they had this knowledge before is, to know about the KPIs of their company. Because this is what is really important for an investor or for an accelerator. And if the founders don't understand this themselves, we have a problem because they don't know what's most important in the company when they want to scale. Do they have standardized processes? Do they know their unit economics? Do they know the customer acquisition costs? This is important to understand by themselves. Then they can explain well how their business works and how attractive it is, and also accelerators or investors can be better convinced.
Any closing remarks, Petra?
Jonathan, thanks so much for sitting down and running that interview with me. There is a good opportunity for startups to grow faster in this large and powerful market all over Africa. There is much innovation and potential competition, so the speed is somehow helpful. With CEO Magazine you provide transparency on who can support and routes ahead for founders. I am looking forward to getting to know our next investments and co-founder teams from the Ugandan market.