Tell us about yourself and your career summary- especially the Bugembe that we don't already know.
The normal Andrew, not the MTN Andrew is a happily married man with two boys. I am an Arsenal F.C. supporter, so you know what that means with resilience. Am a Formula 1 Team Mercedes fan and recently during COVID, also picked up on golf.
Career-wise, I just made 25 years at MTN, I joined MTN Uganda in 1998, at the time they were opening. It has been a great opportunity working in the telco industry, for the biggest telco on the continent and a privilege, to be there from MTN's day 1 in Uganda.
How did you join MTN? How did you end up in the Finance profession? Did you always want to be a finance professional?
How I ended up at MTN was kind of an accident, that has turned out so incredibly well.
But to get to the bottom of the story, let me take you back to high school. In O' level I always thought I would be a pilot. I was so sure. But then I got issues with my eyes and started putting on spectacles. Then my friends started saying I should forget about being a pilot because of my spectacles, and that's how I dropped the idea. I don't know if they were right or wrong because these days, I see pilots with spectacles.
I then changed my mind and wanted to become a lawyer. This is because, in SMACK, I enjoyed taking part in debates that I frequently won, which made me think I would make a good lawyer. But as I advanced in my studies, we didn't have enough substantial career guidance, so I decided to take a bet on commerce because with commerce I could do banking, accounting, or insurance. A generic business course at the start and then specialising later, would do it for me.
That is how I ended up in India to pursue my Bachelor of Commerce and shortly after that, proceeded to the University of Wollongong in Australia for my Master of Commerce, Management Accounting which I completed in 1997. I decided to return home and look around for deserving opportunities. I planned to go back to Australia If I didn't get any.
Those days, you would distribute your hard copy CVs to several people you knew, hoping that it would get somewhere. So, one day in 1998, after distributing copies of my CVs in the city (Kampala), as I was walking down Shimoni Road, I saw this big billboard announcing that there was a telco called MTN that was opening soon in Uganda. I had encountered mobile telcos in Australia and knew how big they were, and the huge size of this billboard got me thinking, these guys must be up to something big.
So, I walked to their offices, which were at the Uganda Development Bank Building and asked the receptionist to see the Financial Director. He was some gentleman called Etienne du Plessis (I would learn later). As we talked, and I gave him my credentials and having studied in Australia, he said he remembered seeing my CV somewhere on his desk. I think one of the people I gave my CV to had given it to him. Before I knew it, the conversation, turned into an interview. He later said, they would call me in about two weeks and they did- on our home landline. I got into MTN Uganda around August, two months ahead of the official launch in October 1998.
Many a time I wonder about this thing called destiny. I wonder if I hadn't walked through the door uninvited, I would ever have gotten called to an interview and later alone gotten the job. I don't know!? I don't even know what got me walking into MTN. But that is fate anyway.
What were your early days at MTN like? What was your experience being in your first job in a new company, in a new country?
My first job was as a Fixed Asset Controller, which I never got to do much about. As a startup, we were still a small company at the time, with the CEO, Financial Director and almost all senior management sitting on the same floor. A lot of the things were in the learning and unlearning phase. Most of the systems were being set up, so I got to either volunteer or got asked to do certain things that were outside my scope, which helped me get exposed to different aspects and roles in the finance department. I guess I also got to impress my bosses.
Secondly, as a company, MTN was and is super-focused on training. That's one of the biggest advantages we have. We were able to be trained at some of the best places in the world. These two factors helped me grow fast.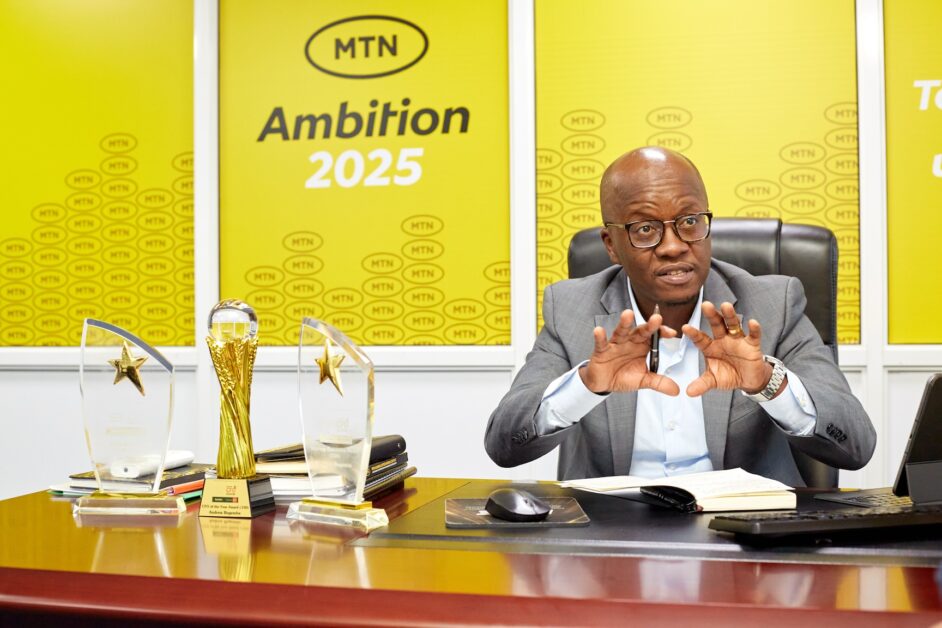 So today, I keep on insisting and reminding my team about the importance of job rotation and shadowing someone sometimes. I remind them about the importance of going the extra mile, over and above your KPIs. The kind of skills you get to pick up are invaluable on your way up.
In your 25 years, you spent 10 of them as an expatriate on the continent. When you talk of being an expatriate, most people think big salary and big career moves. But there must be something beyond that. How was your experience working away from home for 10 years?
After joining MTN Uganda, it was an interesting time. The company rose to become a market leader in such a short time. This also opened numerous opportunities for the staff as well. By January 2006 I had become a Financial Manager and then Senior Financial Manager in charge of Financial Operations by the time I left for Ghana in May 2010. In Ghana, I was the General Manager, Financial Operations and then General Manager, Financial Planning & Analysis, before heading out to Liberia, and Congo Brazzaville as CFO, but before Ghana, I had done a short stint in Rwanda. These 10 years were great lessons for me in the various countries, different cultures, different people, and different challenges; some similar but with different contexts and cultures, which gives them different dynamics, and therefore hundreds of learning opportunities.
Ghana was especially great, as we were going through organic growth and I had a great boss, with the CFO at the time. He insisted on dragging me to board meetings to present and he would be like, "Don't worry; I will support you where you need help". Working in Liberia during the ebola pandemic was a different animal altogether, but little did I know it was preparing me for Covid-19, years later. Then, I went to Congo Brazzaville, at that point the price of oil had dropped significantly, and you can guess what that means for an economy whose 60-70 GDP relies on oil.
Then there's the culture shock. West Africa is quite different from Uganda. They are more hierarchical with more respect for authorities. Ghana is a bit like Tanzania; they are very nationalistic, and you must adapt to the context and learn.
But make no mistake, there's nothing that beats spending time with your family and at home. Work-life balance is super, super key. For some people, if they don't go with their family after a while, that is ineffective. That is why every six weeks I had to come back home. Otherwise, I'd be very irritable. You know family is this one place that gets you normal again, the smiles, the love, etc. So am so happy to be home, but I have learnt a lot and I wouldn't be who I am today without all that exposure out of Uganda.
What inspires you? What makes you wake up every day?
Every day I wake up, I want to make a difference in people's lives, and I always tell my staff, and senior managers in finance that, forget about reporting on time, reconciling your books on time etc., at the end of the day, when you look in the mirror, you must ask yourself, "what value have I added to society today"? What difference have I made? How have I changed the "price of oil" You need to be able to answer that question genuinely and easily; if you can't, then maybe it is time to change jobs.
I'm quite specific about making a difference beyond the day-to-day. In telecoms, believe me, every day is not the same. For a while, I would joke with my kids, that they should find another job when they grow up and not in telecoms because the competition, regulation etc., all keep you on your toes. You must monitor everything all the time, but again that is what creates the excitement. The more the challenges, the more the learning opportunities. So, in that sense, there is always something new to look forward to every day. Then the MTN people's culture of openness, interaction, different thinking etc., makes the environment more palatable.
Looking back, what would you say is that one big piece of advice you have gotten, that changed your life forever?
Well, there have been a number, but I guess one of the best pieces of advice was from my lecturer while pursuing my Master of Commerce in Management Accounting in Australia.
One of the things we were required to study was technology-based, we did things like computer coding and programming. I remember we were asked to write a program for the easiest way customers would access the supermarket and I just couldn't understand why, a Management Accounting student was being asked to write computer code. Then I started asking myself, maybe I should have done a professional course instead.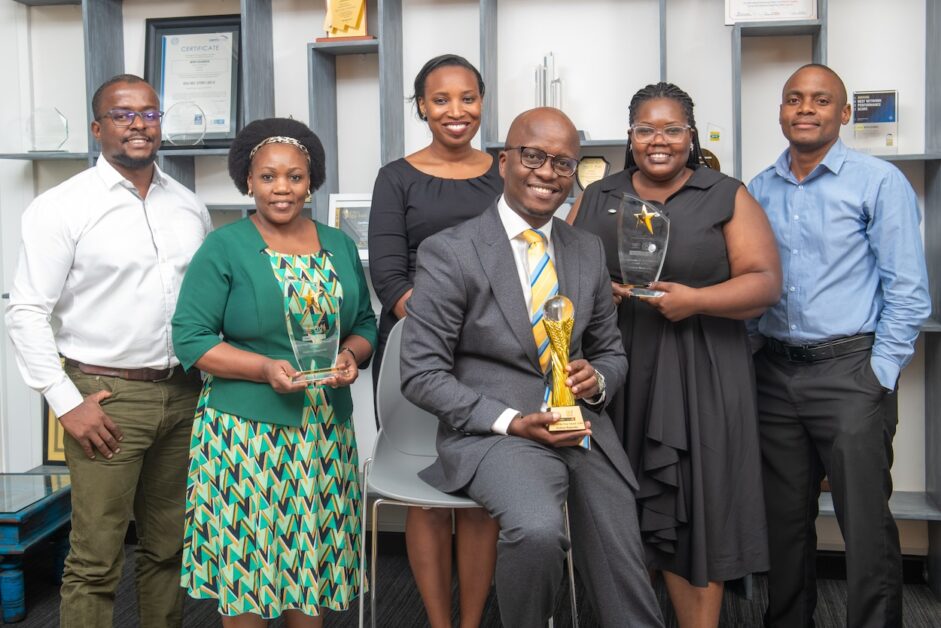 I remember a question, that I asked my professor while on a research project. I asked him, which was more important between a professional qualification or a Master's Degree; I vividly recall his answer: "a Master's Degree is the cream on the cake, a professional course is the cake". He couldn't have said it any better, immediately after I returned to Uganda, I started the ACCA course.
You've been in the finance profession, for over 25 years now in Uganda, and elsewhere on the continent. How has the Finance profession changed during this time? What new trends do you see emerging and what do you see being pushed to the back? How do you see the future? What should the CFO of the future be learning and unlearning?
Yes, the finance profession has changed tremendously and a lot. What is sad is that, till today, not many finance professionals understand how quickly it has changed. Today finance has reached what you call 5G, but you still have both finance and non-finance professionals and business leaders who still think about the finance profession, especially the CFO role, from a 2G perspective.
That is why the theme of the just-ended ACCA Uganda Deloitte CFO Awards 2023⏤ The Future Proof CFO: The Emergence of the Chief Value Officer, was so timely. Finance professionals have to refocus on what value they are adding to the entire organisation, beyond their dockets. And you can't add value unless you understand the full value chain. The old concept of OPEX and budget planning has changed.
That then means that finance professionals and those seeking to join the profession, need to think about what kind of skills they will need to succeed. Yes, the profession still needs strong attention to detail people, but with the onset of systems and digitisation, most of that is being automated. What we now need is people who can analyse the data generated by automation, to advise where the business ought to be moving. The function of financial planning and analysis, to inform future decision making has now taken a core role, instead of the traditional financial planning and budgeting. We're now looking at the finance of the future and what has changed is the power of data. Data is the "new oil". Therefore, finance professionals of the present and the future, need a different skillset that can analyse data so that when you're with your team, and are going to Entebbe from Kampala, you can easily advise which ways to use to get there quickly and affordably, depending on what time of the day. You can't do that unless you have key data on various variables.
The finance profession now needs a lot more people who are good at analytics. That's why you find there are now a lot of engineers, economists and IT people in the profession. You will for example need IT people to develop programs that will make sense of and crunch all this data to make decision-making easy. I now understand why in our post-graduate school, we were being made to write computer programmes alongside core finance you can't solve a problem if you don't understand the context.
The other aspect that is changing is business partnerships. Finance people must be on the ground as well. How will you assess a business case, whether it makes sense or not if you're not on the ground? Okay, your commercial guy says, we need this and this, how will you say yes or no, if you haven't been on the ground? How will you know the competitive landscape? If you haven't been on the ground and come to grips with the market dynamics, how will you be able to say no or even yes, and in some cases even augment for more, because you better understand how it will generate more value?
Then that speaks to the need to invest in business intelligence as well as data analytics to allow you to understand with precision where to allocate more capital. The telecom industry is so capital intensive.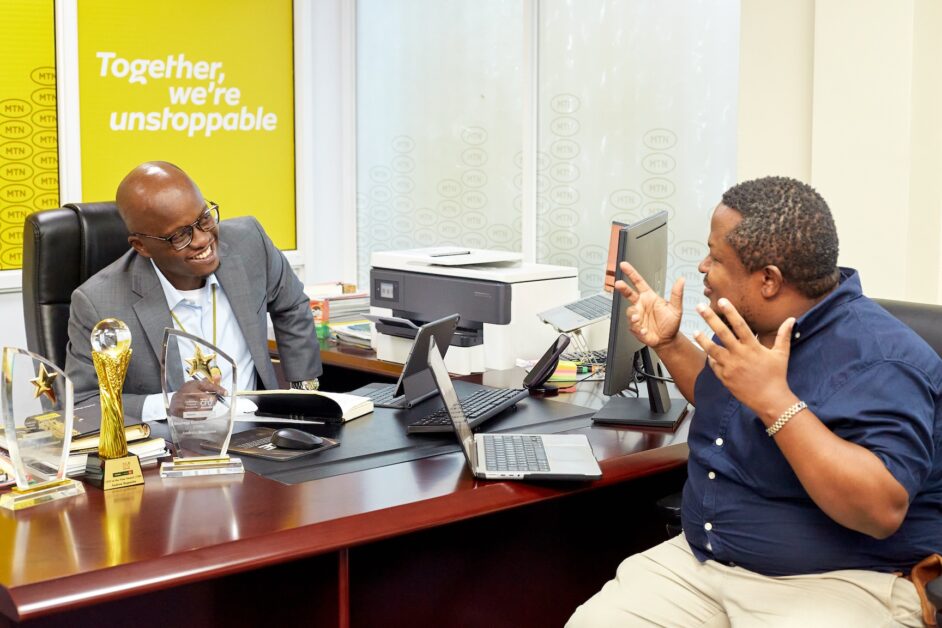 However, make no mistake, about old-school finance (2G). It is still very important, as it is the foundation. One mistake or fraud can upset your entire bottom-line. But the beauty is that most of that can be automated. There is no need to spend too much time on something that is 80-90% repetitive such as punching in invoices. That is why we spent a lot of time automating the entire value chain.
All in all, it is important to have the right backend- the right talent with the right skills, attitude and the right investment in the right technology. That is how you can protect yourself and the organisation for the future.
Looking back, what would you say, have been some of your key career highlights and wins?
Well, it has been an interesting 25 years, but one that I recall easily is when we were in Ghana, and I played a key role in raising USD300 million in a syndicated facility. It was the biggest syndicated loan in Ghana ever, outside the cocoa bonds. It had 16 local banks and four foreign banks. For MTN Ghana, it was the first time they were going to the local market for financing. It was massive for us. This Project Finance deal won the best telecoms deal in Europe, Middle East & Africa (EMEA) for 2012 & I was privileged to pick the award in London.
In Liberia, it was both a challenge as well as a win, depending on how you look at it because I went to Liberia at the onset of the Ebola epidemic. It was a tough situation. It happened at the time the United Nations and most international aid groups were pulling out of the country and handing over much of the country to local control. The economy was experiencing a squeeze, made worse by Ebola. As a business, which had been flourishing, we now all of a sudden had to go into survival mode and ensure we stayed afloat; handle our cashflows and working capital very well, as well as figure out how to refinance the business, manage the shareholders, while we continued investing because Ebola was not going to stay forever.
After two years in Liberia, I headed to Congo Brazzaville, also as CFO. The business was also going through different macroeconomic challenges. First, I didn't speak French, but that was the smaller problem, took lessons to communicate. This is a country whose 60-70% of GDP depends on oil and gas, and as you will recall, oil prices between 2014 and 2016 took a major hit falling by more than 50%. This is after touching USD100 per barrel in the years before. This meant that consumer spending and by extension, our revenue had to take a dip. So we had to take the business through a whole significant readjustment. We had to ensure we got buy-in from the board, the executive and senior managers. And again, we managed to live through that and emerged more resilient. Through executing deliberate key strategic initiatives, getting the right team and the right investment opportunities, we managed to take the company, out of the woods.
As I was recovering from that, an opportunity for Uganda came up. Much as it came at the onset of Covid, in March 2020 as we were going into lockdown, at a personal level the lockdowns came in handy for me. I mean, I was returning home after 10 years of being away, so that gave me enough family reconnection time, despite the circumstances. I had enough time to become nearly a full-time husband and parent again.
My key highlight, I guess, was the MTN IPO, which we successfully executed. I went all the way up to Kisoro, selling shares. In 2021, we also successfully executed the financial separation of MTN Uganda's telco and fintech businesses, leading to the creation and licensing of MTN Mobile Money Uganda Limited, as demanded by the National Payment Systems (NPS) Act, 2020. These are things you read in MBA class and other business books, but the reality on the ground is different.
Again, leading a listed company is a whole different ballgame. It calls for a different mindset. It comes with a lot of external visibility and expectations, expectations on governance, performance, and a whole lot more.
Being away for 10 years and returning home. Did you face any challenges reintegrating? How did you handle it?
You know, after 10 years, you lose out on your social capital and as you grow old like I am, that starts getting to you. Socially, your peers kind of forget you as they move on. So after returning, I had to reconnect afresh with some of my earlier social networks, while in some cases, I had to create new ones altogether.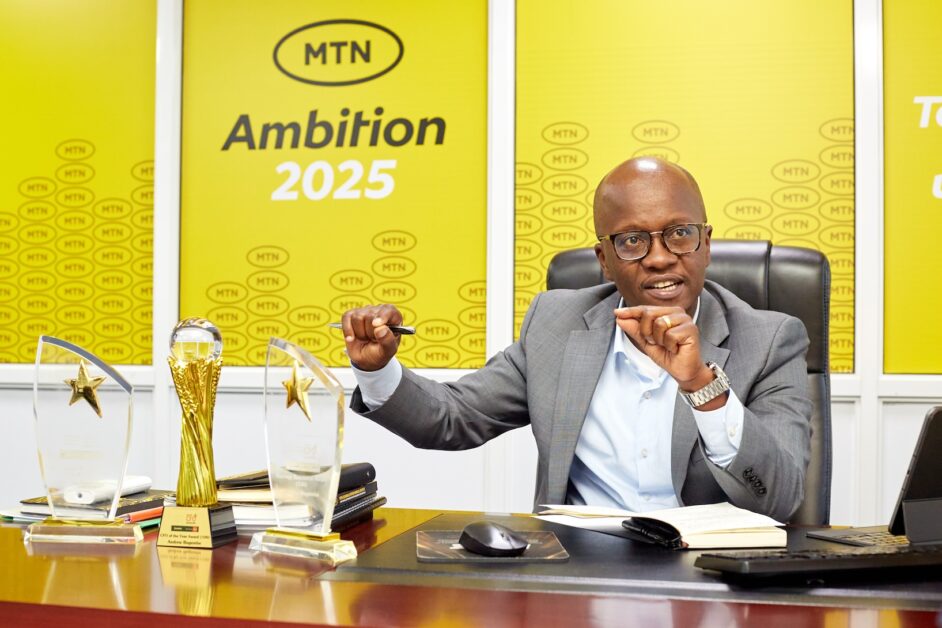 The Covid-19 lockdowns allowed me to learn some golf. Leaving home and returning has made me realise and appreciate that a good portion of your wealth or net worth, is your friends. That is where the difference is made, and that's where opportunities are found too.
A key aspect of the finance role, especially the CFO role involves a delicate balance between saying YES & NO, either of which can be a hard decision depending on which way you look at it. What tips and insights have you learned from delivering such decisions and keeping peace with yourself and your peers?
A couple of years ago, it was easy for finance people to say, "No, there is no budget. Or, no, it's expensive'. But these days, you will be challenged on what exactly you mean by 'expensive" because being expensive is relative. Have you worked out the exact returns? Is it short or long-term?
My view is that a CFO is like a wingman for your CEO and management in a sense. A wingman in the military is the pilot of a secondary fighter jet that provides cover to a primary aircraft at the battlefront. As a CFO you need to ensure you identify and remove risks or assess if it is a risk that is worth it. Therefore, before saying yes or no, you need to explain the why. That is why you need a good support team. As you explain the why, your eventual yes or no, is best understood and you create buy-in for the decision. It is in the explaining that you avoid coming off as arrogant.
That is why I agree as CFOs, we may have the wrong title. We should be the Chief Value Officer or maybe be Chief Strategy & Value Officer. They should probably remove this finance thing because I've met great CFOs who don't even have a financial background.
I also believe executives should own their P&L, and not the finance team, because I don't believe companies or executives should just focus on revenues only. They also should focus on what it costs to get that revenue. I can get revenue growing at 20%, but with costs growing at 25%. On the other hand, I can get revenue growing at 15% while costs are growing at 6% or 7%. You need to keep an eye on that delicate balance.
Overall, the period of a straight "yes' or "no" without explaining the why, doesn't work anymore.
Tell us about a day in the life of a CFO of a UGX3.8 trillion (USD 1.1bn) -a-year company. What does it take to succeed? How do you structure and organise yourself to stay sane in the fast lane? What are your coping mechanisms?
There's a book I read by Tony Crabbe "Busy", which was about, how easy it is to fall into this trap where we're too busy for life. We wake up with immediate distractions to our phones and emails, get into the office into meetings, etc. This world of too much ends up getting you into a place where you don't even stop to think and or realise how near-mad you are getting. You need to realise that there are moments like when you are on a plane and you are away from your emails, and gadgets but the world is still running without you.
The trick lies in doing everything you are supposed to do when you are supposed to do it and then getting yourself those, alone/me-time moments. Everyone deserves those moments of calmness away from computers, from work; some time to think. I always make time for those walks or quiet moments alone, to take in the world and think. I sometimes get home early and sit on the balcony, in the dark and think. That helps clear the mind.
Sometimes I try and meditate. I used to have a close Indian friend in Ghana who taught me breathing exercises to meditate. When we face a crisis, and we're almost losing it, sometimes we just need to shut up, take some deep breaths, or get out and just do nothing and just think.
I blame myself for not learning golf 10 years ago. Those 11 or so kilometres of walking, hitting the ball with a good team and the rich conversations help a lot. Sometimes I leave work, and I'm like, you know what, I will not open anything to do with work, especially emails. If it is urgent I'll find it on my WhatsApp.
I also enjoy listening to some educative podcasts and reading some stuff like from McKinsey & Company, and Harvard Business Review; insights about what different executives are going through and the lessons therefrom. All this opens up your mind, otherwise.
In the recent CFO Awards, you won the Compliance and Governance Award as well as the Strategy Execution Award. As a result of this win, the judges found your entry deserving of the CFO of the Year Award. In summary, tell us about your winning pitches and what lessons lie in there for yourself and other finance professionals, especially about the role of governance and strategy on one hand and the importance of execution on the other.
Let's speak about the compliance and governance award. Yes, we are one of the biggest companies in the country, but getting listed, and going around the whole country telling people that they can take a bet on you, and invest in your company shares, is a big responsibility. It means that among others, people are investing in the quality of leadership, as well as the ability of that leadership being able to do the things, they said they would do, in the time they said they would do them. It is therefore super important to ensure that when it comes to compliance and governance, you tick all the boxes. Compliance and governance mean that you have to align all stakeholder expectations- apart from your board members, your regulators, capital markets, the tax authorities and the auditors. As suddenly the external auditors start asking even harder questions because you are now a public interest company, you are almost naked.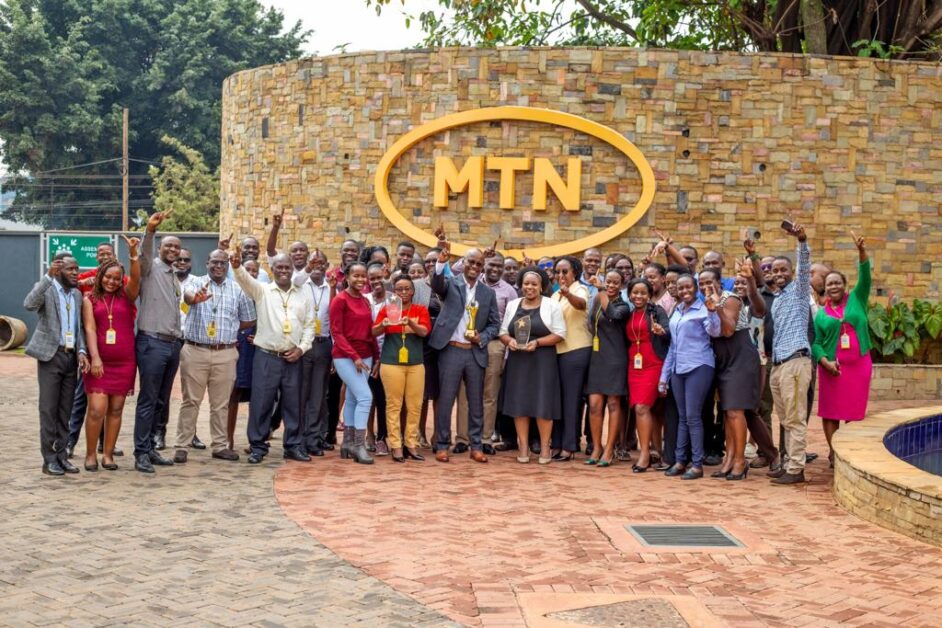 That means you also need to get the right people, agile, willing, able to learn and unlearn, otherwise, they will struggle to add value. But in a fast-moving world, we also have to accept that we will have to automate a lot of things and therefore that calls for sufficient investment in technology. But we also have to have boots on the ground. You know, one of the biggest things I learned during the IPO is that PowerPoint reality is different from ground reality. Being on the ground does help a lot in getting ourselves accountable to each other.
Secondly, we have created a culture where we're the first listed company that reports quarterly. Most do half a year, and most just do newspaper adverts. But we have started a culture whereby, we invite investors to tell our story. We have a culture of being transparent, being open and that helped a lot in the compliance and governance award. Yes, transparency comes at a risk, but on the other hand, at least it helps us to know, where we are weak and where we need to improve.
Then, on Strategy Execution, I believe from the questions I was asked by the panel, it wasn't easy. I thought it was a meet and greet with the judges, but it was like a job interview. I was asked to demonstrate almost everything with examples.
But for me, the strategy to put is pretty much about adding value to your stakeholders-customers, employees, vendors etc. It's a long-term plan that involves choices on how one allocates resources in uncertainty with limited resources. But how you articulate that for people to understand and get the buy-in, is what is key. The moment you don't get that buy-in, you will never execute. And then every situation calls for a different strategic initiative and when it comes to execution, context is key. Execution also requires that you innovate, automate, track and monitor performance and get real-time data that powers real-time decision-making for all sorts of things.
Speaking about strategy and execution, which is more important?
Strategy is useless if you can't execute it. It is just PowerPoint, just nice stories. I can tell you those who excel sometimes in execution, use basics. Nothing, fancy but old-school basics and you will be shocked how much value will be derived from just simple basic execution. For example, a couple of investors asked us how we managed to grow our voice revenue growth which was just about 0.5% flat year on year, by 9.4% in 2023; how is this possible? And I told them, it was just doing what I refer to as the basics.
One of the things we did this year, and you will have to thank Sylvia Mulinge the CEO, is refocusing on regional execution, because yes this is Uganda, but every region has its dynamics. Sometimes when you grow big, how will you for example know the mobile money issues in Kanungu, in far Western Uganda? From an execution perspective, you need people on the ground to give you insights or feedback for you to act on, simple basics. Get people on the ground, get your gross adds, get your pricing right. Are you remunerating right? Are your costs right? Simple pure execution.
So yes, you can say my strategy is I want to be the data leader, but the devil is in the details- how you chase coverage, handsets, affordability, consumer education etc. and all this comes down to execution.
Assuming Uganda, was a country [Uganda Incorporated] and you woke up as its CEO, how would you lend your expertise in compliance, governance, strategy, and execution in helping us accelerate progress on our Vision 2040?
Compliance is key and very important, but you need a good strategy first. Allow me to also say that Vision 2040, like all long-term visions, needs close tracking and monitoring of its key performance indicators through digital automation, and adjusting where needed. That also means that a lot of the rules, policies or regulations that affect that the vision must be realigned regularly, to ensure any required laws or policies are adhered to and that means investment in capacity too with affinity to support technological innovation.
From a governance perspective, what crucial is policy implementation , accountability and transparency, but more important is also, is the continuous stakeholder engagement with the private sector, government, and civil society, because if you're not on the same page, one can't grow without the other. We also need proper sensitization and feedback. Great governance needs a balance between compliance and government performance. The regulatory framework must be robust to reduce bureaucracy. We also need to appoint leaders with integrity and experience.
Execution will need regular articulation of the objectives and outcomes, continuous use of data, regular review of the various projects to ensure any required changes are identified and addresses too. The smart KPIs need to be monitored regularly, with agility (continuous improvement) from lessons and successes.
Who are some of the CFOs that inspire you?
That's a difficult question, from a CFO perspective, I think I spent more time living the life of what a CFO would look like. Without being arrogant, I didn't get surprises on what the life of the CFO would be. I think that was because of the training before I was CFO. That is why even in every MTN operation I have worked with, everyone who's worked under me, after me, has been CFO in an MTN operation. I am very deliberate in growing other people, just like I was given a chance.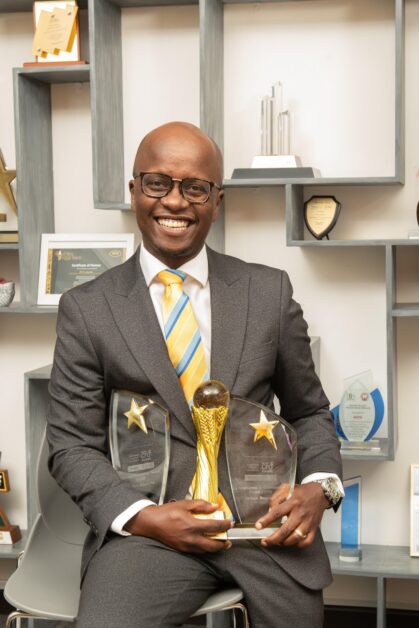 To answer your question, on the people who inspire me or who I follow, I follow different leaders like Satya Nadella of Microsoft and other such guys who do things, no one expects. I spend my time learning from these inspirational leaders. It is back to my perception, that CFOs is not about transaction. So if I am to learn to do something different, I need to look and see different leaders- what are they thinking? What are they doing differently? I was reading the book "Moonshot" about the Covid vaccine by Dr. Albert Bourla. How they were able to adjust so many things, the tactical and strategic decisions they had to make and the sleepless nights- that mindset, that kind of stuff that inspires me. It teaches me how to take on risks, how to de-risk, how to destress and how to be humble. Those are the guys that I follow.
Are there any challenges that you would like to share about your role? What worries you? What keeps you awake?
Well, I worry about the changing compliance laws, and how in tandem they are with the ever-changing competitive landscape; how do we ensure they are fair? I worry about the macro-economic headwinds too. Uganda today we are lucky; I think we have the best macros on the continent, but we are not immune to external shocks, because we import a lot, so the external market is still a risk. For example, who knows how this Hamas-Israel war will impact the economy?
The last one is people skills. We need to ramp up a different skillset as a country. I can promise you, the future finance guys will be younger guys, wearing jeans with dreadlocks, but if they sit with his headphones somewhere in the compound, they will give you the kind of analysis that can change the "price of oil". I have already said that the profession also requires lots more non-core-finance people, so to get enough skills to build the finance people of the future, we need to change mindsets, up-skill ourselves and be agile. The fact that our profession is evolving fast, but it is not that visible to everyone, is what keeps me awake.
Speaking of skills and up-skilling are you happy with the kind of fresh talent joining the profession from finance schools? Are they being taught the right stuff? Is out curriculum future-proof?
Well, the focus of our education system shouldn't be on memorising, but rather on; if I teach you something, what's your personal view; how do you see it (critical thinking)? The focus must be on the body (physical), mind and soul. The education system and the whole country should be focusing a lot more on technology data, AI and Business Intelligence, because a lot of what we call our strengths today, are going to be or are already automated. Think about how during COVID-19 we all quickly adjusted to attending meetings on Zoom. So for our children today, the power of data, robotics, AI, and Business Intelligence, are going to be super important and our education content has to be set up that way. So we need to invest heavily in school connectivity, ICT and tech-leaning curricula. That will even lower the cost of education in the long run because one teacher can teach 1,000 kids in various corners of the country from their phone or laptop.
Truth is most of the job content we are seeing today, won' still be relevant in a few years to come. The impact of AI on jobs is real. It may take longer to get to Africa, but it will happen and the impact will be significant.
Today's students who are tomorrow's leaders must spend a lot of time on technology, data science, and data engineering/analytics. The question is, are we ready?