In a bid to open the market for customers to have more options for redundancy and diversity in a competitive environment, Raxio Data Centre has today unveiled nine new local fibre carriers who have been signed on at the Namanve-based carrier-neutral facility. The local fibre carriers will provide reliable internet connection to enable seamless data connections at competitive prices.
These nine local fibre carriers are: Africell Uganda Limited, Airtel Uganda, Bandwidth and Cloud Services Group (BCS Group), Csquared, Liquid Telecom, MTN Uganda, National Information Technology Authority-Uganda (NITA-U), Roke Telkom and Uganda Telecom Limited (UTL).
Speaking at the unveiling, the General Manager of Raxio Data Centre Mr. James Byaruhanga said the move will see customers enjoy the benefits of a carrier neutral data centre.
"We are happy to unveil these nine local fibre carriers who all represent efficiency and high quality in connectivity. As a carrier neutral data centre, our customers will have multiple local fibre carriers to select from; this provides geographical and physical redundancy and diversity to support their critical business operations" said Mr. Byaruhanga.
Regarding the current socio-economic challenges, Raxio Data Centre is encouraging customers to view an outsourced carrier neutral data centre as a better way of supporting their business operations as it enables multiple points of connectivity redundancy, resilience in service, optimal uptime, and diversity in options to select from.
In addition, local fibre carriers will have an extended reach to more customers which in turn leads to business growth as connectivity providers. By having a point of presence at Raxio Data Centre, the local fibre carriers can get closer to their current and potential customers / partners to maximise market penetration and optimise return on investment (ROI).
With this new move, Raxio Data Centre plans to attract more customers from a diverse number of industries, including banking, financial services, content & media, government & non-governmental, education, healthcare, retail & e-commerce, utilities, transport, energy, as well as technology and communications driven industries, among many others.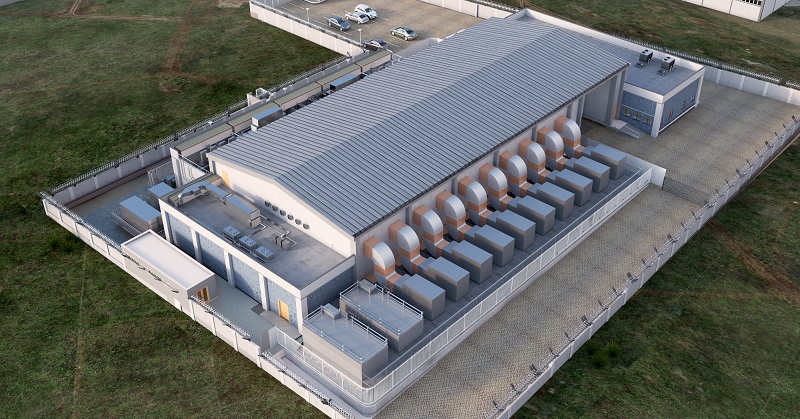 Frequently asked questions
Below, experts answer frequently asked questions about local fibre carriers, carrier neutrality & network neutrality
Why Should One Outsource Their Data Centre Needs?
We are living in unprecedented times that require great management of available resources but with the promise and reliability of a range of services. Many organisations now need a secure and modern data centre in which to operate or collocate their IT equipment; however it's expensive to build, equip, staff and maintain your own facility. Using a carrier-neutral data centre for storage, colocation and disaster recovery can give your business a competitive advantage.
What Does Carrier Neutral Mean?
A carrier-neutral facility is simply a data centre that is entirely independent of these network providers. It is not owned and operated by a single ISP, instead offering a wide variety of connection options to its colocation customers.
A carrier-neutral data centre allows interconnection between multiple telecommunication / interconnection carriers and/or colocation providers. Carrier-neutral data centres exist all over the world and vary in size and power.
Why The Need For Carrier-Neutrality?
Carrier-neutral data centres are not tied to any one service provider (telecommunications, ISP, or other), providing diversity and flexibility for the client seeking service. With the world that we are in right now, uptime is critical in ensuring customer service and operations are maintained at any one time. This is one of the advantages of being a carrier neutral data centre.
A carrier-neutral data centre, therefore, encourages competition and diversity as a server in a colocation centre can have one provider, multiple providers or only connect back to the headquarters of the company who owns the server.
Worldwide, it has become increasingly more common for data centre operators to provide carrier-neutral data centres; this is because carrier neutrality is an essential factor in choosing the right colocation provider.
Carrier neutrality is therefore an essential factor in choosing the right business for your outsourcing needs.
Benefits Of Having A Carrier-Neutral Data Centre
Cost-Efficiency
When there are multiple carriers represented in a single data centre facility, one can forge contracts with several parties and have a backup negotiating point in your pocket as well. The long-term nature of many data centre colocation contracts means that it is essential to negotiate favourable terms. Also, one can find a way out (without affecting colocation) if the carrier does not live up to expectations. Finally, the ability to switch providers without physically moving the server to another location comes at a great advantage cost-wise.
When you are in a facility that offers several carriers, you are more likely to find more than one that offers service levels and guaranteed uptime that meets or exceeds your business requirements. A carrier-neutral environment with multiple providers ensures greater protection from the loss of business-critical data and downtime due to multiple back-ups.
Improved Scalability Options
Today's data-intensive services and processes require immediate access to information regardless of the time of day or night. These demands can shift dramatically based on customer demands and the flow of business. If your current carrier is not providing you with the scalability you need — either up or down — then a carrier-neutral facility allows you the ability to select another service provider who better meets the changing needs of your business.
Local and Regional Redundancy
In the event of a catastrophic loss or failure, multiple carriers ensure that you are always able to maintain a clear path in and out of the data facility by swapping to a different carrier provider. Carrier neutrality provides customers with multiple options needed to protect their significant investment in data, connectivity and virtual infrastructure.
Multiple Options For Diverse Needs
Overall flexibility with a carrier neutral data centre is also seen in the ability to utilize different carriers based on their physical distribution network. If your business involves different service level agreements, one can align them to different carriers based on the need and size of connectivity. Adding new business lines or a new database structure would require significant infrastructure planning in the past. In today's world, it can be as simple to roll out as clicking a few buttons on an interface; in a data centre with multiple carriers, improved scalability and flexibility of data access can be a substantial competitive advantage in a fast-changing marketplace.
How Can Multiple Carriers Connected To Raxio Data Centre Benefit?
We have seen that carrier neutrality fosters better interconnection, better performance and lower costs for customers. However, carriers who are connected to Raxio Data Centre can benefit in the following ways:
Raxio Data Centre Is An Interconnection Hub
We have the highest density of connectivity providers in Uganda so choosing us gives you access to the widest possible range of partners to do business with. As an interconnection hub, we also enable more efficient interconnection with key players in the industry.
Raxio Data Centre Provides Network-Neutrality
As a business, we stick to providing data centre services such as storage, colocation, disaster recovery, cross connects and through our partners – cloud services (storage and computing). Network-neutrality ensures that we don't offer connectivity services of our own that would compete with yours. This leaves you to maximise potential revenue opportunities.
Raxio Data Centre Hosts Uganda Internet Exchange (UiXP)
Raxio Data Centre and the Uganda Internet Exchange Point (UIXP) signed a deal that will expand the UIXP's peering network. The UIXP currently interconnects 28 networks which exchange over 10 gigabits
of Internet traffic on a daily basis. This deal will make all of them reachable from the Raxio Data Centre with a single cross-connect on day one. It will also enable network operators to peer at multiple locations within the country.
Apart From Carriers, What Else Can I Find At Raxio Data Centre?
Once fully operational, you will find a number of players who can be of benefit to your business: international network providers, national network providers, Internet service providers, Internet exchanges, mobile network operators, content distribution networks and cloud (storage and computing) service providers.