All work with no play literally makes Rajiv Ruparelia a dull boy!
Away from Managing the Ruparelia Group conglomerate, where he is Group Managing Director, youthful Rajiv has decided to awaken the dare devil in him by joining rally driving.
And typical of the Ruparelia streak, he chose to dive in mazzi mawanvu (deep waters) style- with a state of the art Polish-built Volkswagen Polo WRC Proto Car.
The car according to rally Mechanic Mike Mwanga, is built from the shell of a Volkswagen Polo R WRC- a World Rally Car built and operated by Volkswagen Motorsport and based on the Volkswagen Polo for use in the World Rally Championship.
For power and performance, the 4×4 beast is equipped with a 2.0 litre turbo engine and a 6-speed KAPS sequential gearbox- specifically made for racing.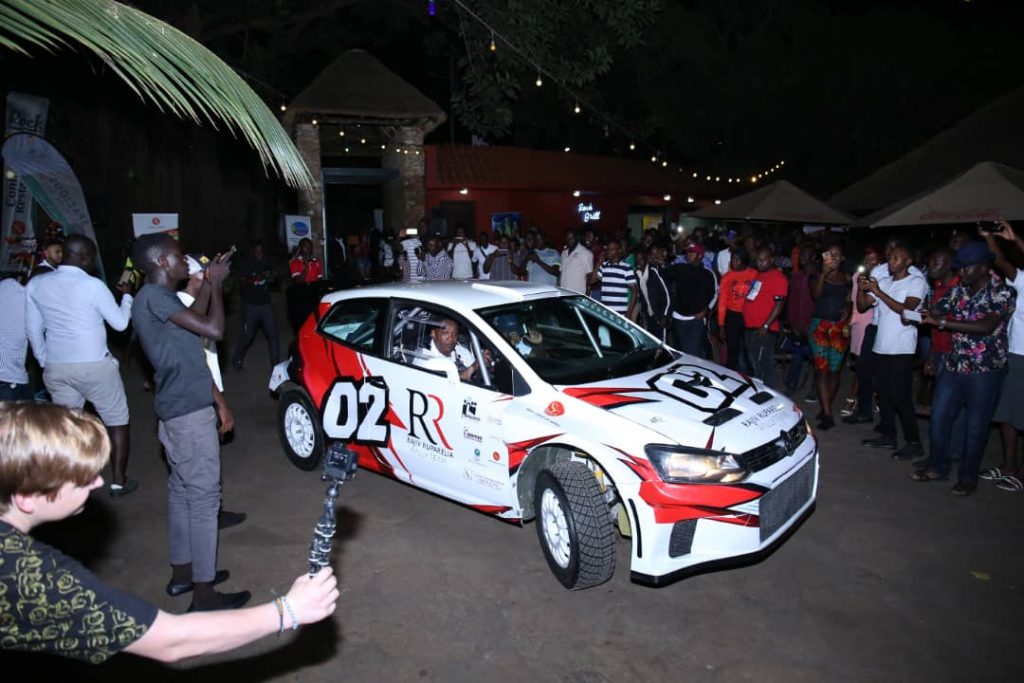 To enhance speed and safety, it is largely built of lightweight fiberglass panels and comes with an FIA certified roll-cage.
According to Mwanga, himself a member of the Rajiv Ruparelia Rally (RR) Team there are two other proto cars in East Africa, one in Kenya and one in Tanzania, but based on Ford Fiesta shells.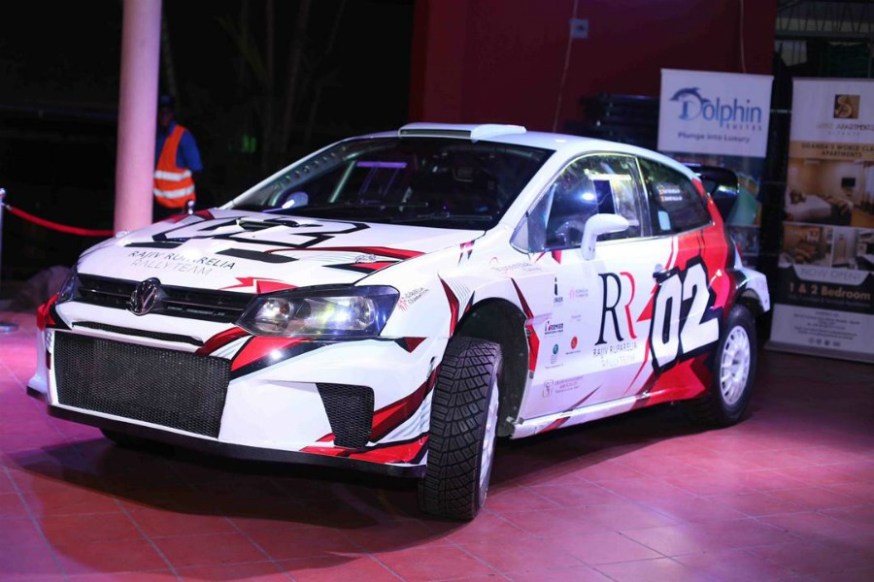 The machine, nicknamed "Double Trouble" was unveiled to rally fans, friends, family and the media fraternity on Saturday, May 4th at Speke Hotel.
A beaming Rajiv was surrounded by wife Naiya, dad Dr. Sudhir Ruparelia, friends and other rally drivers.
The Rajiv Ruparelia Rally (RR) Team will be managed by Rajiv's uncle, Dipu Ruparelia, himself a veteran rally driver.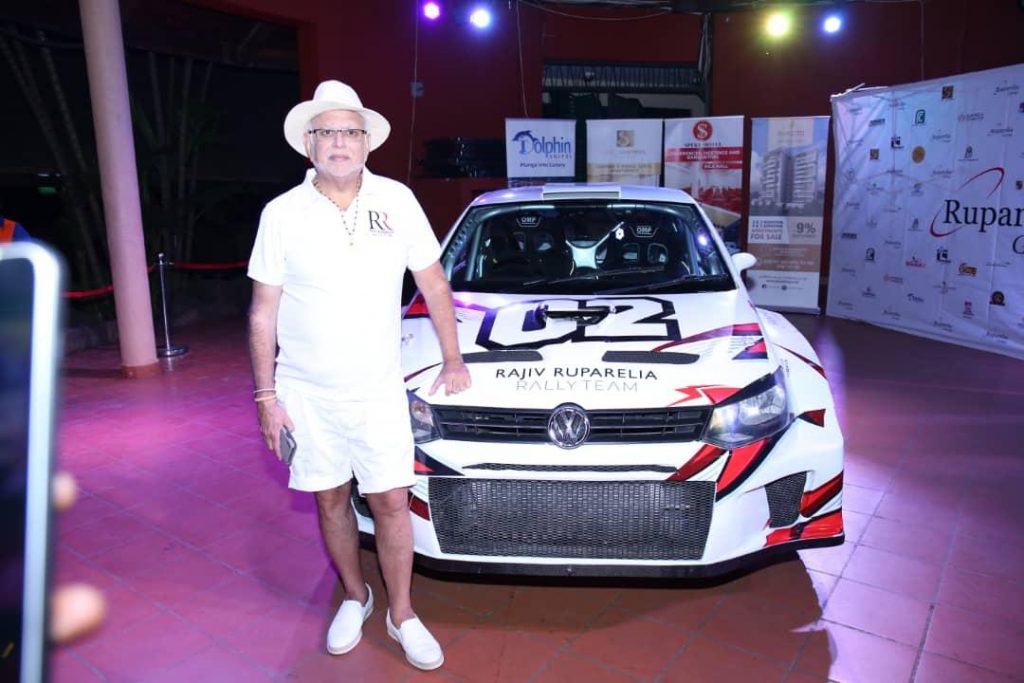 "Crazy runs in the family…And I now welcome my son Rajiv Ruparelia to the world of Motorsport. I am honored to manage the Rajiv Ruparelia Rally Team," Dipu wrote on his Facebook timeline.
Rajiv recently underwent specialised training at the Rally Sports Academy from Sun Carousel, in Johannesburg, South Africa under the stewardship of Africa's No.1 trainer Leone Botha.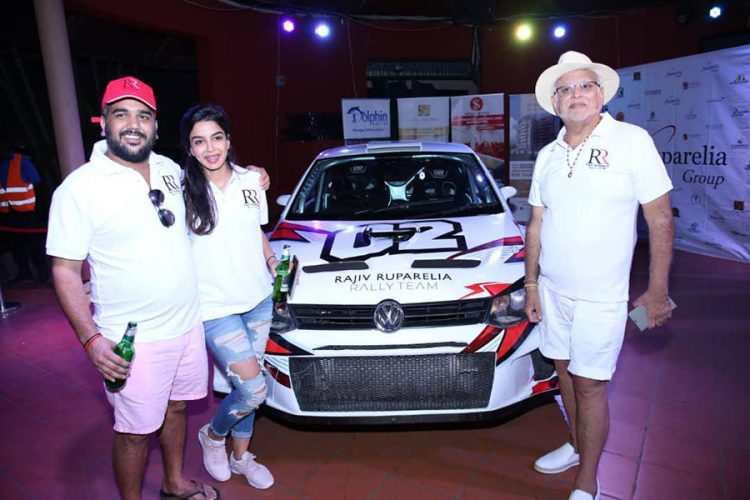 "It's finally here. Double Trouble now becomes a triple threat; every angle- same astonishment. Ladies & Gentlemen, let's welcome "Double Trouble"," said Rajiv Ruparelia.
"We are ready to hit the track," Rajiv told the media saying he hopes to make a debut at the forthcoming Pearl of Africa rally by the Federation of Motor Sport in Uganda(FMU).