RALLY: Rajiv Ruparelia promises 'triple threats' with his 'Double Trouble' car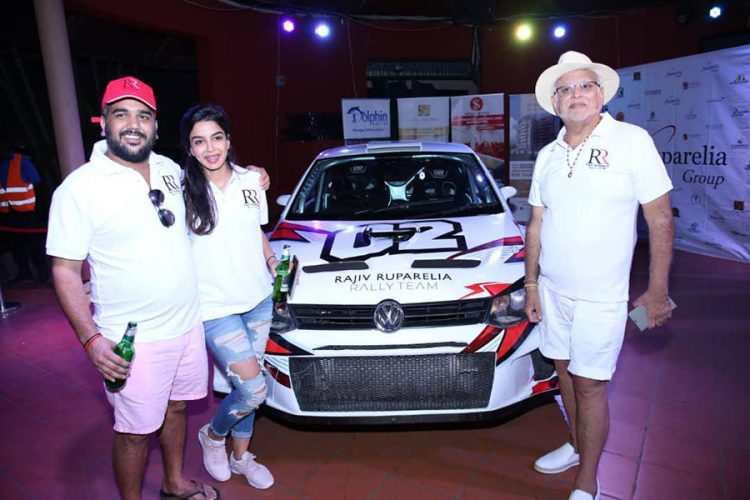 All work with no play literally makes Rajiv Ruparelia a dull boy!
Away from Managing the Ruparelia Group conglomerate, where he is Group Managing Director, youthful Rajiv has decided to awaken the dare devil in him by joining rally driving.
And typical of the Ruparelia streak, he chose to dive in mazzi mawanvu (deep waters) style- with a state of the art Polish-built Volkswagen Polo WRC Proto Car.
The car according to rally Mechanic Mike Mwanga, is built from the shell of a Volkswagen Polo R WRC- a World Rally Car built and operated by Volkswagen Motorsport and based on the Volkswagen Polo for use in the World Rally Championship.
For power and performance, the 4×4 beast is equipped with a 2.0 litre turbo engine and a 6-speed KAPS sequential gearbox- specifically made for racing.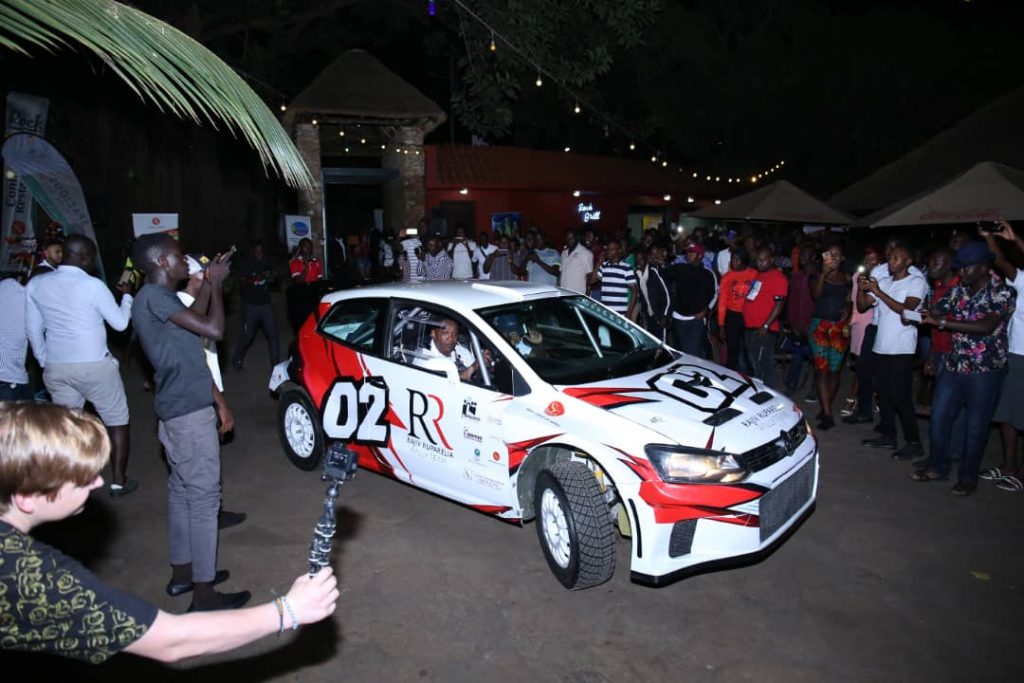 To enhance speed and safety, it is largely built of lightweight fiberglass panels and comes with an FIA certified roll-cage.
According to Mwanga, himself a member of the Rajiv Ruparelia Rally (RR) Team there are two other proto cars in East Africa, one in Kenya and one in Tanzania, but based on Ford Fiesta shells.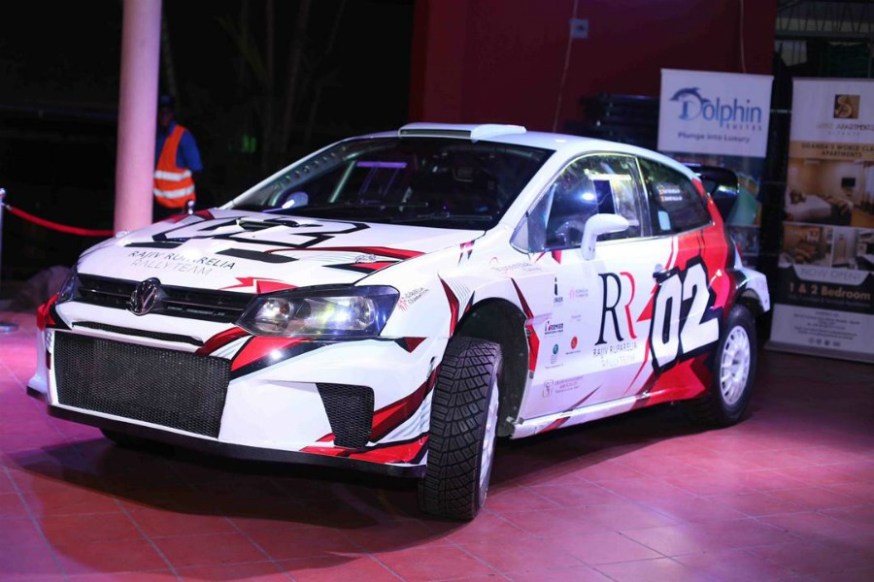 The machine, nicknamed "Double Trouble" was unveiled to rally fans, friends, family and the media fraternity on Saturday, May 4th at Speke Hotel.
A beaming Rajiv was surrounded by wife Naiya, dad Dr. Sudhir Ruparelia, friends and other rally drivers.
The Rajiv Ruparelia Rally (RR) Team will be managed by Rajiv's uncle, Dipu Ruparelia, himself a veteran rally driver.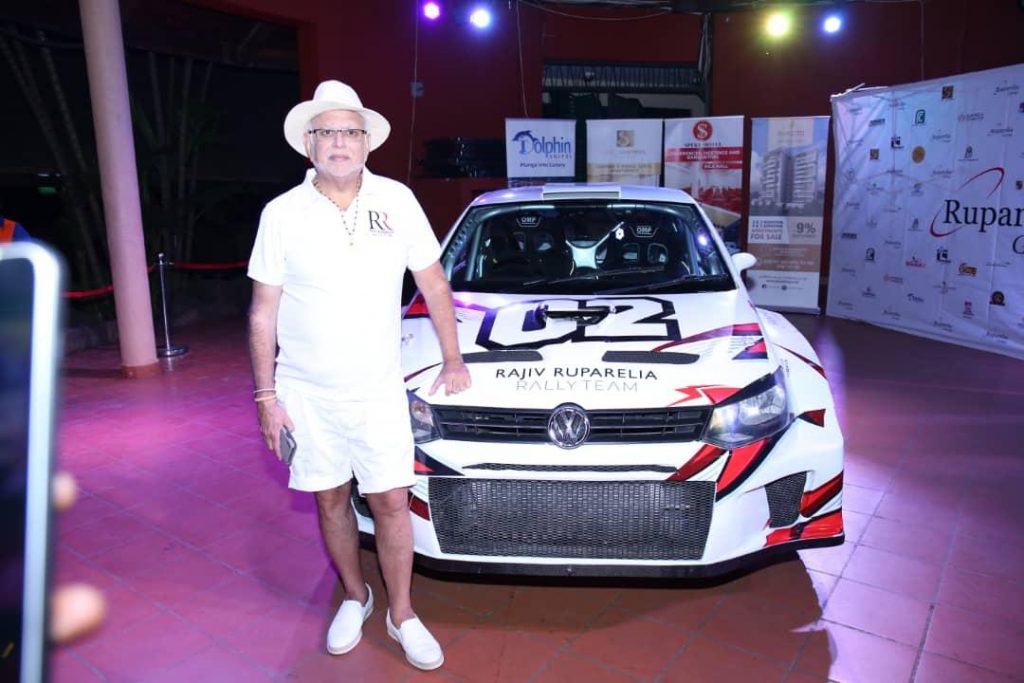 "Crazy runs in the family…And I now welcome my son Rajiv Ruparelia to the world of Motorsport. I am honored to manage the Rajiv Ruparelia Rally Team," Dipu wrote on his Facebook timeline.
Rajiv recently underwent specialised training at the Rally Sports Academy from Sun Carousel, in Johannesburg, South Africa under the stewardship of Africa's No.1 trainer Leone Botha.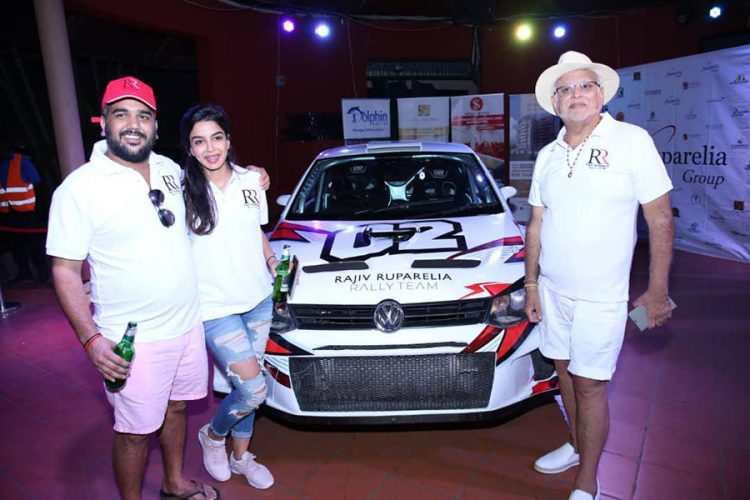 "It's finally here. Double Trouble now becomes a triple threat; every angle- same astonishment. Ladies & Gentlemen, let's welcome "Double Trouble"," said Rajiv Ruparelia.
"We are ready to hit the track," Rajiv told the media saying he hopes to make a debut at the forthcoming Pearl of Africa rally by the Federation of Motor Sport in Uganda(FMU).
Rajiv Ruparelia marks rally debut in 2nd position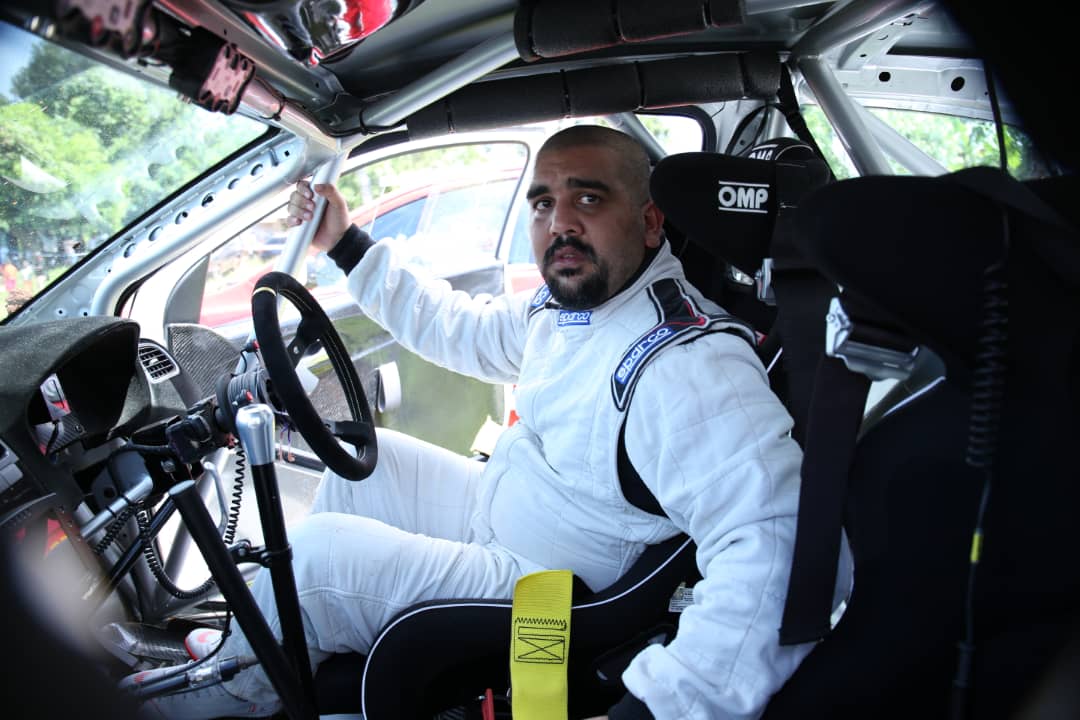 Despite being his very first time to race, upcoming rally driver, Rajiv Ruparelia notched the second position, just 40 seconds behind experienced driver, Ronald Ssebuguzi, who came first with 10:04 minutes.
The 29-year old Rajiv who outed his, Polish-built Volkswagen Polo WRC Proto Car for the very first time, clocked 10:44 minutes at the Sunday May 26th Enduro and 4×4 Challenge Championship hosted at Zion Estate, Sisa.
He beat 15 other drivers.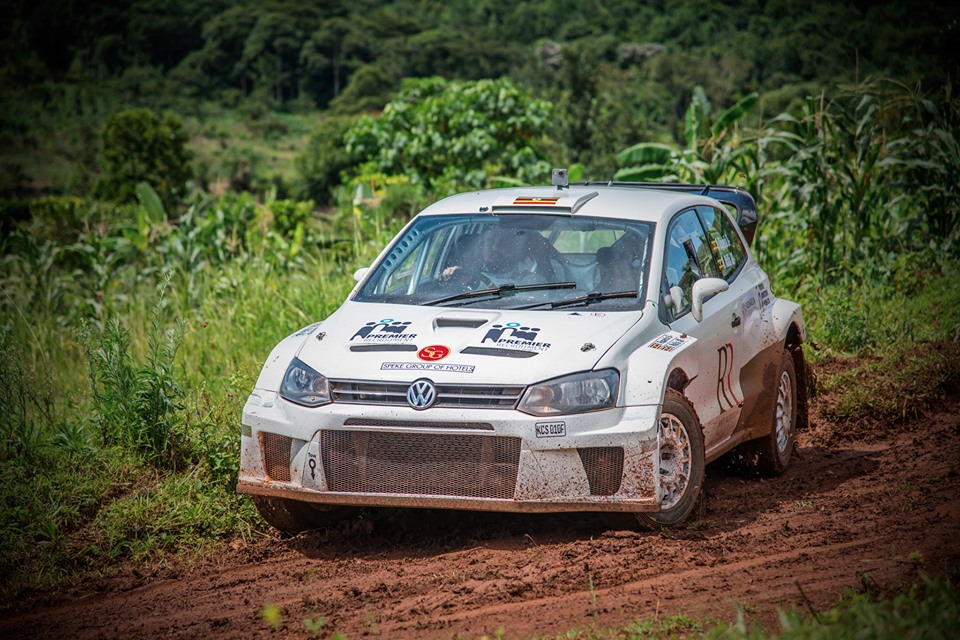 In third place was Jonas Kansiime who clocked 10:54 minutes while, Edwin Kalule came 4th having clocked 11:04 minutes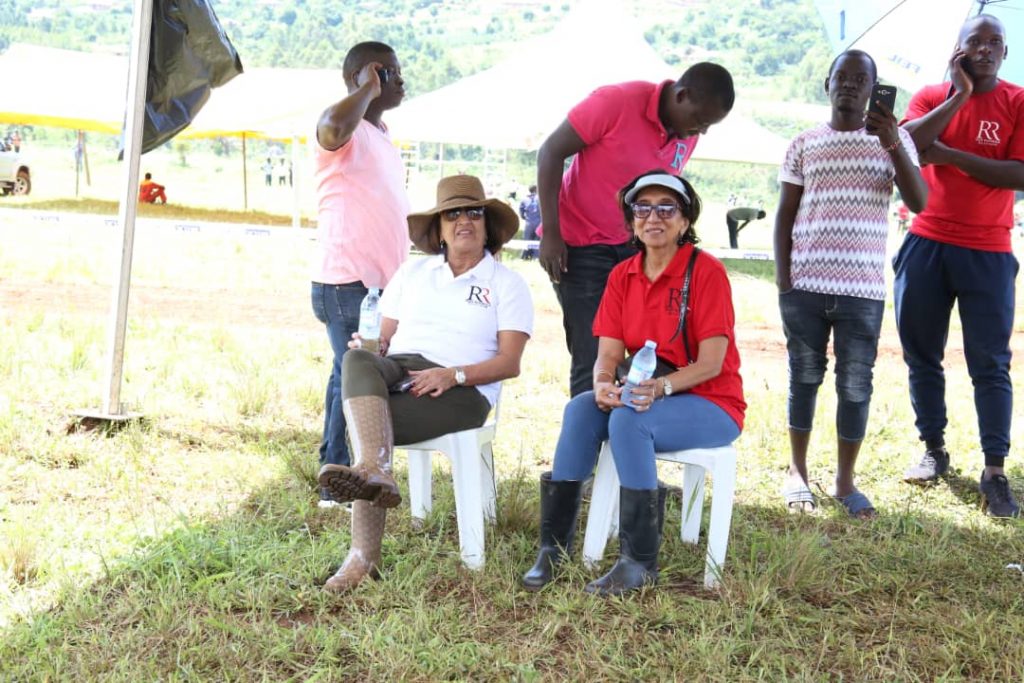 Rajiv, under his 'RR – Double Trouble' team says he will now have his eyes on the upcoming Pearl of Africa rally under the Federation of Motor Sport in Uganda (FMU). He is navigated by Ronnie Walia and managed by his uncle and veteran rally driver Dipu Rupareria. Mike Mwangi is the Chief Mechanic.
Full list of scores
Ssebuguzi 10:04
Rajiv 10:44
Jonas 10:54
Kalule 11:04
Daudi 11:13
Unissan 11:25
Edson 12:04
Kavuma 12:14
Lubega 12:17
Hakim 12:27
Busingye 12:41
Kayira 12:50
Bobo 13:25
Paddy 13:41
Mwaami 14:36
Tongo 16:44
Gensi 22:41