Personal brands: What does it take to build one?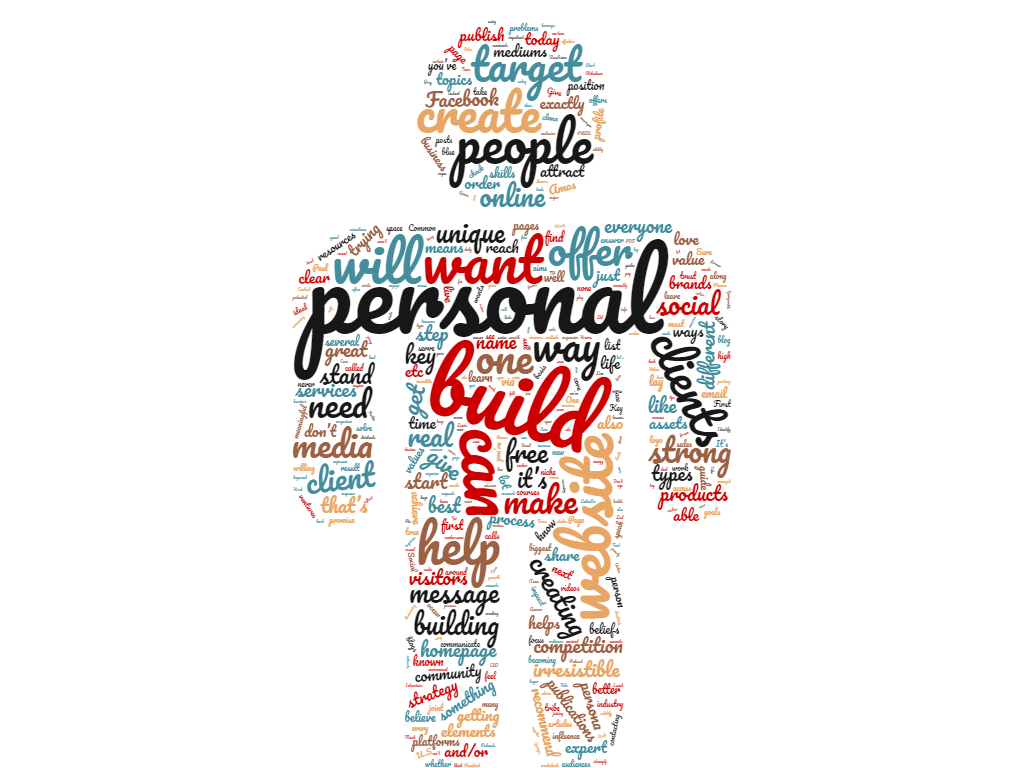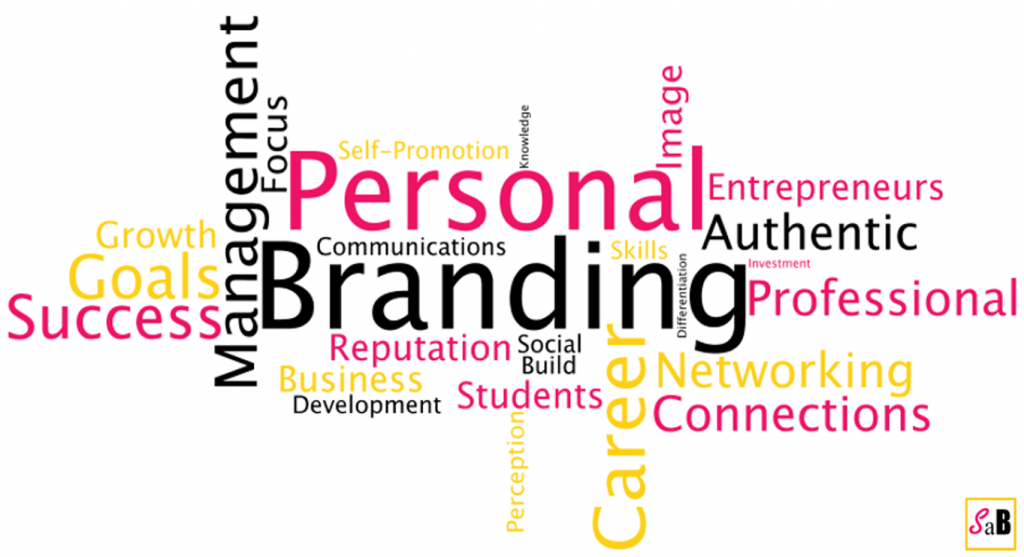 First things first, let us ask ourselves very simple questions. What is that one word that people use to describe you generally? What is your signature definition? This is because every one of us today is a brand. What do people most remember about you?
When you speak to people on phone or in real life, how do you make them feel interacting with you? Do you leave them feeling buoyed and happy to meet you, do you inspire them or do you drain energy out of them? Is dealing or working with you a smooth process or actually people find it cumbersome and tiresome dealing with you?
Are you responsive in your communication, do you respond to your messages, emails or phone calls and when you respond how do you respond? Is it with an impatient voice of "am busy and the earlier you get off the line the better or it is with a warm welcoming smile that can even be felt through the airwaves?"
How you portray yourself online; is it in sync with actually who you are in real life or there is a disparity. For example when I deal with Amos Wekesa the real man, is he still the same as the person I read and follow online or in real life he is different?
As a freelancer or entrepreneur, you have competitors. As a personal brand, however, you don't. When you build a personal brand, there is no real competition. Sure, there might be other people and companies selling similar products and services as you, but they are not you. In fact, there is no other person in the world that is exactly like you.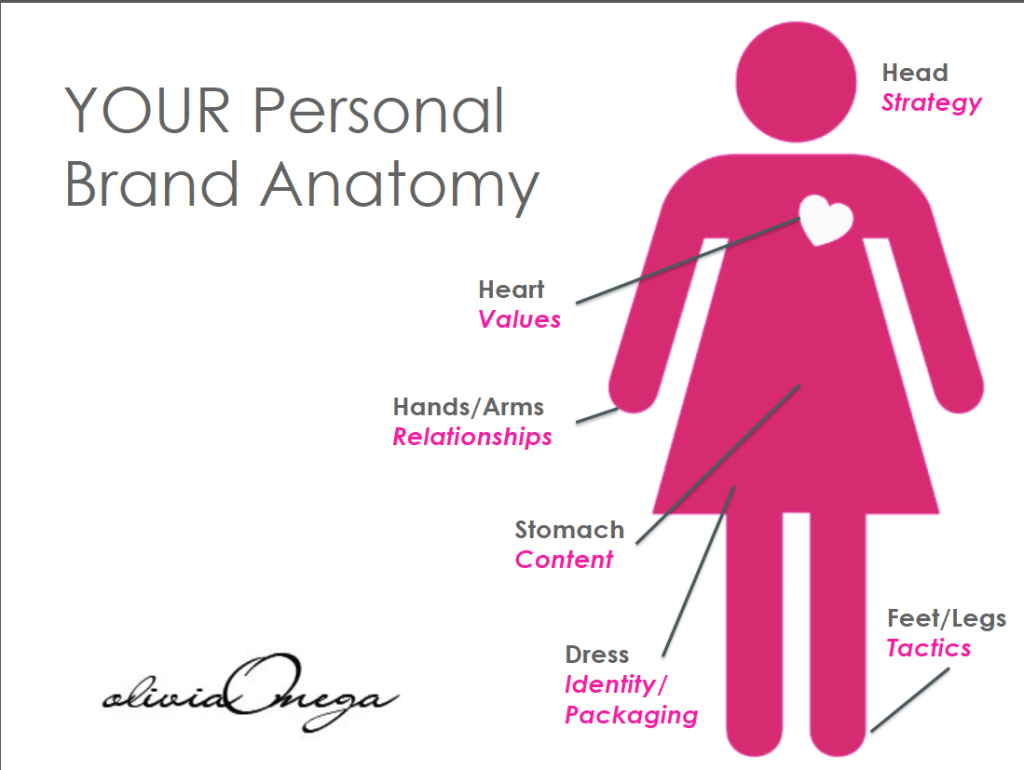 As an individual, you are 100% unique.
"When you build a brand that's 100% based on you, you lay the foundation to capitalize on your own blue ocean – a space where you can operate in an uncontested marketplace, free from traditional competitive forces – because none of your competitors can replicate or clone all that's unique and proprietary to YOU." – Paul Ramondo
"A strong personal brand is cohesive, clear and consistent and aims to serve a specific audience. A personal brand is important for an entrepreneur because it's the best way to share your authentic message and attract YOUR specific tribe!"– Jennifer Gottlieb
Why creating personal brands is the way to go today?
For freelancers and entrepreneurs, building a personal brand has never been more important than it is today. Anyone with access to the internet and social media can build an audience, position themselves as an expert and start attracting clients for their business. And that's exactly what a lot of people are doing. Here in Uganda the perfect examples of people that have made themselves personal brands that I know are like Amos Wekesa.
A recent study by Upwork in the USA revealed that the freelance workforce is growing at a rate 3x faster than the overall workforce in the U.S. By 2027, freelancers are expected to make up the majority of the U.S. workforce.
While it's great to see that so many people are embracing their entrepreneurial spirit, this also means that every self-employed freelancer, independent contractor and entrepreneur will soon face more competition than they already do. The key to differentiating yourself from your competition is building a personal brand.
Here below I will take you through tips of how to build a personal brand:
1. Build your foundation
The first step to crafting your personal brand is to lay a foundation that you can confidently and authentically build upon. The key principle here is authenticity.
There is a misconception that building a personal brand means crafting a persona. But a persona, by definition, is a facade. It's not a true reflection of who you are, and therefore, it's inauthentic.
Your personal brand should not be an inauthentic persona. Branding is not about positioning yourself as something that you are not. It's about purposefully and strategically showcasing your authentic self to your audience and your customers. Your personal brand should be a true reflection of your skills, passions, values, and beliefs.
"You want to find the special thing that is YOU and make your brand all about that. You can't make it up, it has to be real (though it can and probably should be a little exaggerated)." – Pia Silva
Take inventory of your existing brand assets:
To build a strong brand foundation, start by taking inventory of the branding assets that you already possess. The intersection of these assets is where you should build your personal brand.
Your skills & credentials: What skills have you acquired throughout your life? What training, credentials, certifications, or awards have you received?
Your passions & interests: What industries and topics are you most interested in? What are you passionate about?
Core values & beliefs: What are some of your most important core values? What do you believe in? What do you stand for? What do you stand against?
Key elements of your personal branding foundation:
Once you've identified your existing brand assets, the next step is to start piecing together the key elements of your personal brand. These will help guide your decisions as you build your personal brand:
Your brand vision: What do you want to be known for? If you became known as the world's go-to expert on XYZ topic, what would that be?
Your brand mission: Why do you want to build a personal brand? What is your purpose? Who do you want to influence? What do you want to accomplish?
Your brand message: What is the key message you want to communicate? What message do you want to consistently reinforce in your content and in your marketing? If you could only give one piece of advice to your audience, what would it be?
Your brand personality: What are some of your personal characteristics and traits that you can weave into your brand? Do you want to be perceived as very polished and professional, or perhaps more quirky and adventurous?
"A great brand starts with understanding who you are, what you stand for, understanding your marketplace, and understanding your positioning. What is the perception that you need to create in order to appeal to the target audience that you're trying to appeal to?"
2. Choose your target audience
One of the biggest mistakes you can make as you build a personal brand is trying to appeal to everyone. In reality, not everyone is your ideal client.
In order to attract your perfect clients, you must be willing to repel those who you do not want to work with. This means identifying a specific target audience and building a brand that is attractive to them.
It may seem counterintuitive, but if you try to be liked by everyone, you will attract no one. You must be polarizing in order to stand out. Not everyone that is exposed to you or sees your message will like you or resonate with you, and that is perfectly fine. You don't need to reach everyone to build a successful business. You just need to reach your perfect clients.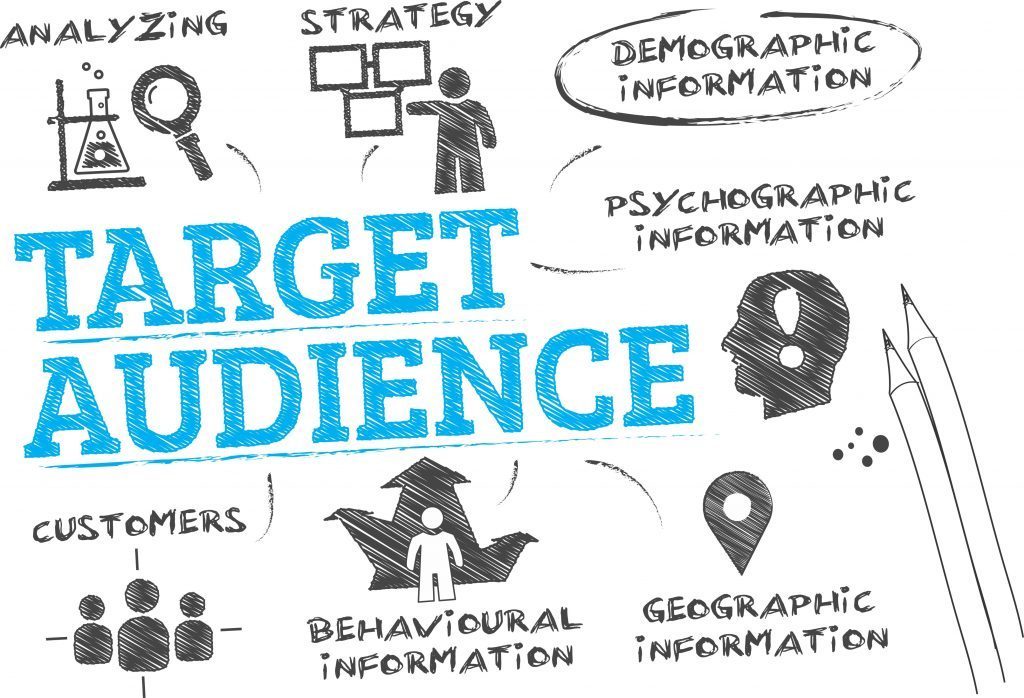 "To have a strong personal brand, you have to stand for something, believe in a certain way of doing things, and proudly communicate those beliefs from your platform. Brands who don't achieve this get lukewarm audience response and wonder why their audiences aren't called to action by their efforts." – Amanda Bond
A valuable exercise that we recommend doing is creating your perfect client profile (sometimes called a client avatar). The more you understand about your perfect client, including their desires and challenges, the more prepared you will be to create products and services that they truly want and need.
Here are some questions to help you develop your perfect client profile:
Demographics: what is their age, gender, education, relationship status, income, profession, etc.?
Desires and aspirations: what is their desired future? What are their dreams, goals, and aspirations?
Pain points and challenges: what are they struggling with? What is preventing them from achieving their goals?
To learn more about how to create your perfect client profile, check out Hubspot's guide to creating a detailed buyer persona.
"The foundation of a strong personal brand is how well you understand your audience and the problems they face. Then you can define why you care and how you solve those problems, which is what you'll be remembered for." – Kyle Gray
3. Create an irresistible offer
In order to build a profitable personal brand, you need to have something to sell to your target audience. You need an irresistible offer that helps your audience solve a specific problem or achieve a specific result.
A lot of entrepreneurs make the mistake of creating a product or service that they want, only to discover that no one else wants it or is willing to pay for it.
This is why identifying your perfect client before you create a product or service is so important. When you know exactly who you want to help, you can create an offer that is the perfect solution for them.
How to create an offer your clients will love:
The first step to creating an irresistible offer is to position yourself as a "specialist and not a generalist". Promise your clients a very specific outcome, and design a specialized offer to help them achieve that outcome. A generic offer with a vague promise is definitely not irresistible.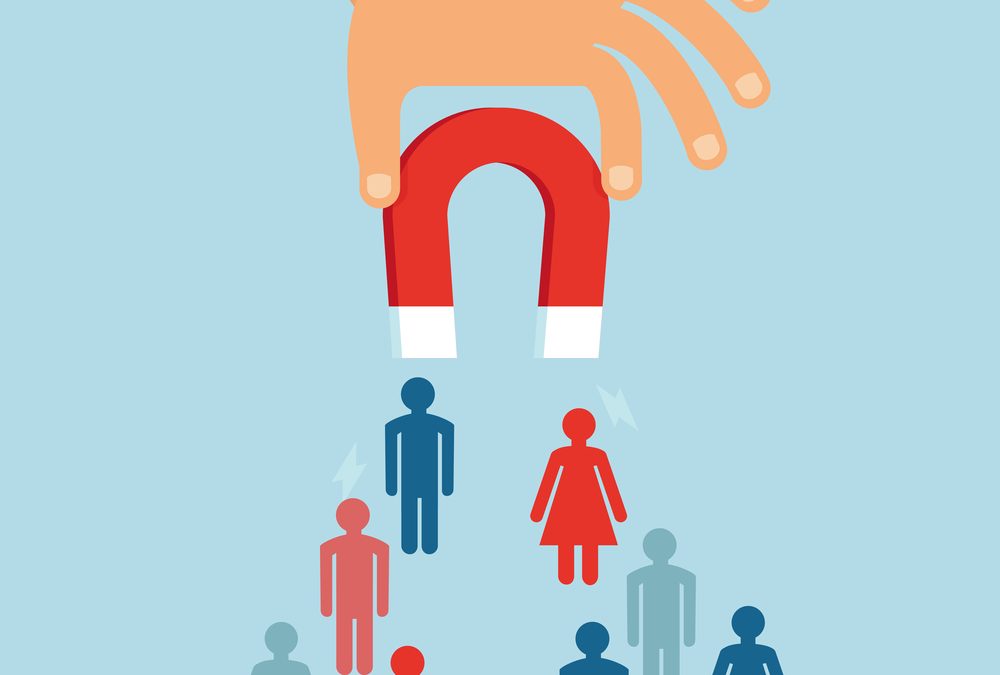 Next, find the overlap between what you love, what you do best and what your ideal clients want most. Then create an offer that sits at the intersection of these criteria. We call this the "Irresistible Offer Formula".
Irresistible Offer Formula:
What you love to do + what you do best + what your audience wants most = Irresistible offer
Once you have an irresistible offer, you need to be able to articulate it clearly to your audience. Here are two questions that you need to be able to answer clearly and succinctly:
What do you do? Your answer to this question is your value proposition. What is the value that you provide to your clients in exchange for charging them?
How do you do it? Give your process, product, or service a unique name. When you give it a unique name, it immediately stands out from any competing offers that promise the same result.
Nicholas Kusmich, a Facebook Advertising Strategist, for example, helps businesses rapidly scale revenue by getting more clients using Facebook Advertising. That's what he does. To help him stand out from thousands of other Facebook Advertising experts that do the same thing, he developed a proprietary process and he gave it a unique name: "Contextual Congruence".
Here's a screenshot from his website homepage, describing what he does in a way that differentiates him from his competitors:
"People need to know who you are and what you do in the simplest way possible. Keep it simple. You should be able to brand yourself in 5 words or less." – Grant Cardone
4. Optimize your personal website
Having a personal website is an important component of building a personal brand. Having a strong presence on social media is important too, but you do not own or control any of the social platforms that you establish a presence on. Your website is a platform that you own and control, and in many cases, visiting your website will be one of the steps your target audience takes towards becoming your client.
First impressions are critical. When your target audience visits your personal website, they should be able to immediately understand who you are and how you can help them. They should feel like they've come to the right place. If this doesn't happen with a few seconds, most new visitors will leave your website.
Perhaps more importantly, your website should be optimized to convert casual visitors into paying clients. There are several key elements required to make this happen, and most of them belong right on your homepage.
Key elements of your website homepage:
A professional logo: get a designer to turn your name into a professional logo. If you're looking for a graphic design service, you can email us at waspuganda@gmail.com and we will do it for you.
Your value proposition: make sure your value proposition (who you help and how you help them) is displayed prominently on your homepage, ideally near the top.
Professional photography: get a photographer to take several photographs of you. Use these photographs throughout your website and also for your social media profiles.
Social proof (media, testimonials): add the logos of any publications or media outlets you've been featured in, as well as testimonials from clients/customers.
A clear call-to-action: give your website visitors a clear next step, whether it's joining your email list, registering for a free webinar, or applying for a free consultation.
Other important pages for a personal brand website:
In addition to your homepage, here are the other important pages that your personal brand website should contain:
About page: share your personal story. How did you get into your industry? What experience and credential do you have? Who do you help? How do you help them? Why do you do what you do?
To see an example of a well-written About Page, we recommend checking out Chris Ducker's website here. Here is a screenshot of just one part of his About Page, where he shares his personal story:
Products/services: make it easy for your website visitors to become clients/customers. List any products, programs, services you have for sales, along with links to learn more about them or purchase them (depending on what your sales process is for each one).
On Sunny Lenarduzzi's "Work With Me" page, for example, she has several drop-down menus that provide additional information about her various offers, including free resources, coaching programs and online courses:
Content and/or free resources: blog posts, podcast episodes, helpful videos, or lists of resources you've created or recommend.
Contact page: give your website visitors a specific way to contact you. Give them different methods for contacting you (email, social media, etc.) based on why they are contacting you.
One of the best contact pages we've seen comes from Lewis Howes. To help organize incoming contact requests, he has different contact forms created for different types of inquiries:
"When you build a brand that's 100% based on you, you lay the foundation to capitalize on your own blue ocean – a space where you can operate in an uncontested marketplace, free from traditional competitive forces – because none of your competitors can replicate or clone all that's unique and proprietary to YOU." – Paul Ramondo
5. Have a content strategy
Creating and distributing free content is one of the most effective ways to build your brand and earn the trust of your target audience. Instead of trying to convince your audience that you can help them, you create content that actually helps them. This builds trust and helps to position you as an expert and an authority in your industry.
It is not a coincidence that the most successful personal brands today (Grant Cardone, Marie Forleo, Gary Vaynerchuck, Amos Wekesa, former PRAU President Henry Rugamba just to name a few) publish significant amounts of content online to help build and nurture their audience.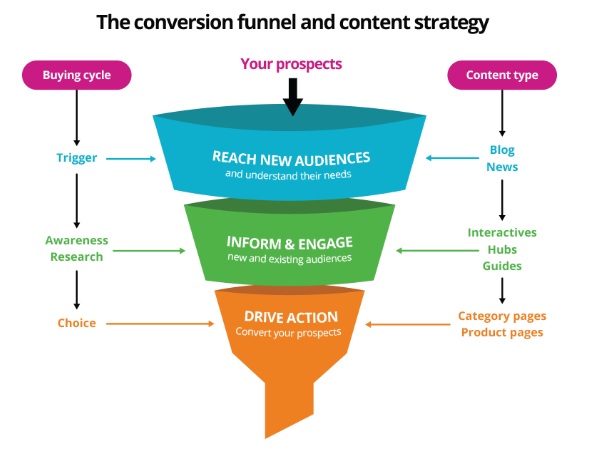 Creating a content strategy for your personal brand:
To create a content strategy for your personal brand, start by creating a list of all of the potential topics that would be helpful for your target audience. Google's Keyword Planner, BuzzSumo, and Answer The Public are all great tools for doing keyword research and discovering popular topics.
Once you have a list of topics to create content on, the next step is to decide which type of content to create and where you will publish that content.
Common content types and platforms:
PDF guides, checklists, worksheets
Podcast directories (iTunes, Stitcher, etc.)
Other blogs and online publications
Social media (LinkedIn, Facebook, etc.)
"Identify some core themes in which you strongly believe and build a series of content around that and then keep hammering it home." – Sam Mallikarjunan
Focus on quality & consistency
For content marketing to work, it's important to focus on quality and consistency. Don't publish content that will reflect poorly on your brand, and be consistent with how often you publish new content for your audience. Content marketing is a long-term play, but it pays incredible dividends when done correctly.
Creating and promoting content is also more time consuming and expensive than most people realize. For that reason, we recommend starting with 1-2 primary content types (such as blog posts or videos) along with 1-2 primary content mediums (such as YouTube – for more info Youtube Marketing Guide or Facebook). Once you start getting good results with your primary content types and mediums, then go ahead and expand into other content types and mediums to reach more people. To learn more about how to high quality content, check out our complete guide to creating epic content your customers will love.
"A strong personal brand is cohesive, clear, consistent and aims to serve a specific audience. A personal brand is important for an entrepreneur because it's the best way to share your authentic message and attract YOUR specific tribe!"– Jennifer Gottlieb
6. Have a visibility strategy
Publishing content on your own platforms is a great way to build your audience, but it also takes a lot of time. A faster way to build your audience is via exposure to other people's audiences.
Here are some common ways to increase your visibility:
Interviews & PR: get interviewed as a guest expert on podcasts, virtual summits, as well as for traditional media including TV, radio, and print magazines.
Guest blogging: write articles for other blogs and online publications that your target audience reads.
Public speaking: apply to speak at live events, local Meetup groups, and conferences that your target audience attends.
Partnerships & joint ventures: Building mutually beneficial relationships with other people and companies can lead to a number of opportunities including guest blogging, interviews, joint ventures, partnerships, and customer referrals.
"The single biggest growth hack is getting yourself featured on major publications. If you want to build authority and credibility in your niche, what better way to do that than getting one of the most prestigious brands to mention you? This gives you instant credibility."– Ulyses Osuna
7. Build a community
Instead of trying to build a large and broad audience, shift your focus to becoming a leader of a community in a specific niche. Define your target audience, and build a community for them to interact with each other, share ideas, support each other, and reach out to you directly.
Here are a few ways you can build a community around your brand and business:
Facebook/Whatsapp Groups: Create a private Facebook/Whatsapp Group for your audience and/or clients. This will give you the opportunity to engage in meaningful conversations with your audience on a daily basis, and just as importantly, give them an environment in which they can interact with and support each other.
Live Events: Host live events so your audience and/or clients can spend time with you in-person. Casual meetups, private dinners, workshops, retreats, and mastermind groups are all great ways to solidify long-term relationships with your audience.
Membership Sites: Create a membership site where in exchange for a nominal monthly fee, your clients can have access to exclusive content, live calls and/or webinars with you on a regular basis, and the ability to interact with each other via a members-only forum or group.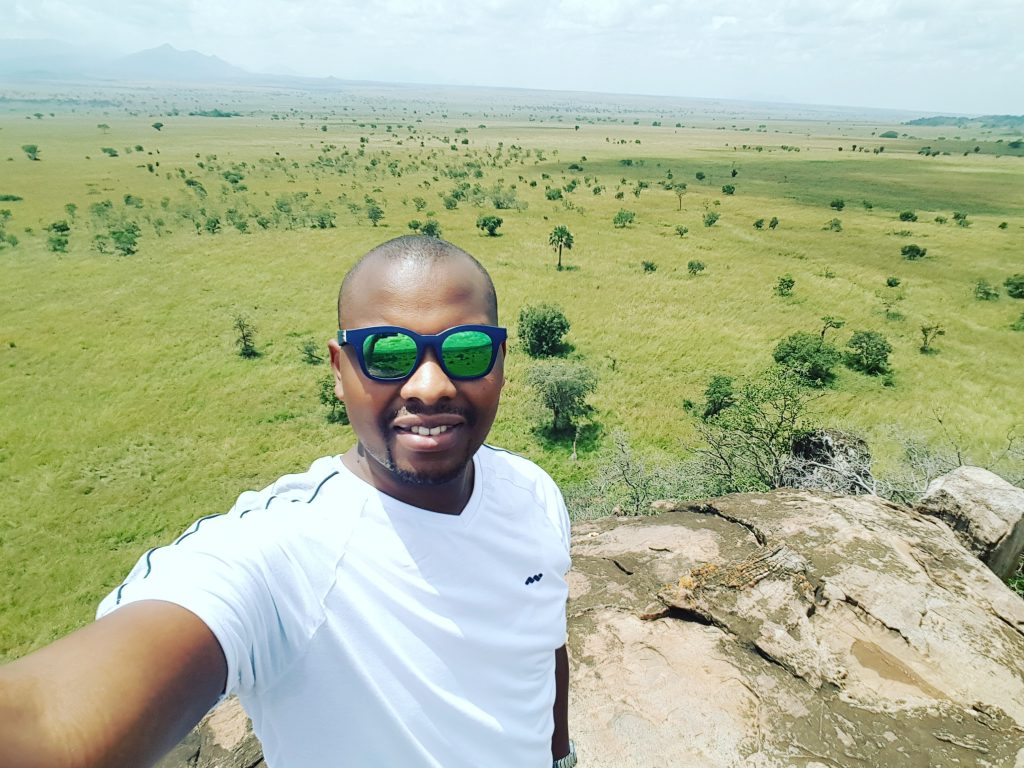 "A strong personal brand is one that has a high level of impact, which then leads to influence amongst the people who follow you. The key is to leverage social media and other social platforms and environments to create relevant and meaningful dialogues between you and the people you want to impact."– Mark Lack
Start building your personal brand
There has never been a better time to be an entrepreneur. Thanks to the internet and technology, the barriers to entry to entrepreneurship are practically non-existent. Anyone can build a brand and an audience online, and create products and services to sell to their audience.
As a freelancer or entrepreneur, you have competitors. As a personal brand, however, you don't. When you build a personal brand, there is no real competition. Sure, there might be other people and companies selling similar products and services as you, but they are not you. In fact, there is no other person in the world that is exactly like you. As an individual, you are 100% unique.
This is why building a personal brand is so powerful. When you build a personal brand, you immediately differentiate yourself from your competitors because YOU are different than your competitors.
"We all have a personal brand whether we think about it that way or not. So, let's be intentional about it. A strong brand to me means that your message is identifiable. When you have something you are known for, it lessens the perceived competition. That's huge!" – Kathy Klotz-Guest
Isaiah Jobs Rwanyekiro is the CEO of Fernando Tours Ltd and a passionate domestic tourism promotion enthusiast and can be reached for comments via fernandotoursug@gmail.com
Dangote; Africa's richest man named among greatest leaders on Earth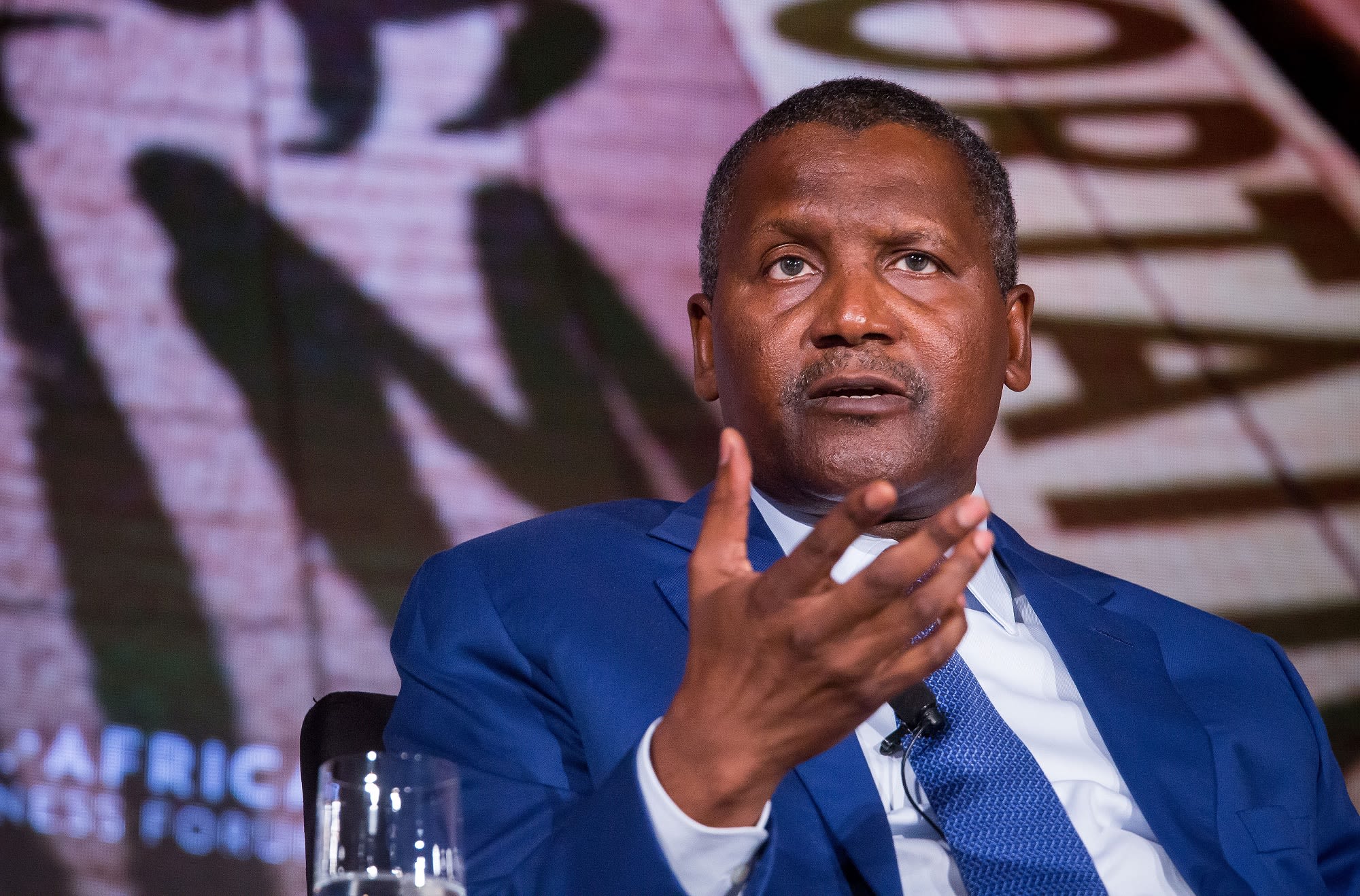 Philanthropist and richest man in Africa, Aliko Dangote has been rated 11th of the 50 World' Greatest leaders for 2019.
The rating carried out by the Fortune Magazine, an American multinational business magazine headquartered in New York City, United States was released recently and focused mainly on the businesses run by the men and how they have used it to impact their society positively.
The time-tested magazine, whose first edition was published in February 1930, said the world's greatest leaders both men and women are transforming the world and inspiring others to do so in business, government, philanthropy and the arts.
"These thinkers, speakers, and doers make bold choices and take big risks- and move others to do the same", the magazine declared.
This is the first time Fortune magazine is recognizing and including Aliko Dangote in the annual ranking. Specifically, Dangote having popped up in the magazine's radar earned nomination after being adjudged as having used business to acquire wealth and who is now converting his wealth into impactful philanthropy through his Aliko Dangote Foundation.
The top 10 greatest men and women, according to Fortune are: Bill and Melinda Gates, Jacinda Ardem (Prime Minister, New Zealand), Robert Mueller (Special Counsel, Department of Justice), Pony Ma (Founder and CEO, Tencent), Satya Nadella (CEO, Microsoft), Greta Thunberg (Student and climate activist, Sweden), Margrethe Vestager (Commissioner for Competition, European Union), Anna Nimiriano (Editor-in-Chief, Juba Monitor), Jose Andres (Chef/Founder, World Central Kitchen), and Dough Mcmillon and Lisa Woods (CEO; Senior Director, Strategy & Design for U.S. Benefits, Walmart).
The ranking of Dangote as one of the greatest business leaders has attracted comments by eminent persons around the world who described him as worthy of the nomination going by his business acumen and philanthropic gestures.
Global business giant and founder of Bill and Melinda Gates Foundation, Mr. Bill Gate extolled the efforts of Dangote in making businesses play roles in provision of sound public health through his various interventions in health care issues especially in the fight against malnutrition and routine polio.
Gates, who himself was ranked along with Dangote, said "Aliko Dangote, through his leadership at the Aliko Dangote Foundation, is a key partner in the Polio eradication effort, strengthening routine immunisation and fighting malnutrition in Nigeria and across Africa. Aliko bridges the gap between private business and public health in a unique way and our shared belief that Nigeria will thrive when every Nigerian is able to thrive drives our partnership."
Renowned activist and co-founder of ONE, Paul David Hewson, popularly called Mr. Bono said he was not surprised at Mr. Dangote's feat globally, saying his vision is as big as the African continent.
Bono, a global campaigner on taking action to end extreme poverty especially in Africa said: "Aliko has a vision just the size of his continent, but with humility of somebody who has just started his first job. It's no surprise to me that Fortune would recognise his leadership because we have seen first-hand, through his service on ONE's Board, the benefits of his wise counsel and grace."
INTERVIEW: Kadaga frustrated by poor health services, gov't slow action on corruption and unfair representation of women in higher political offices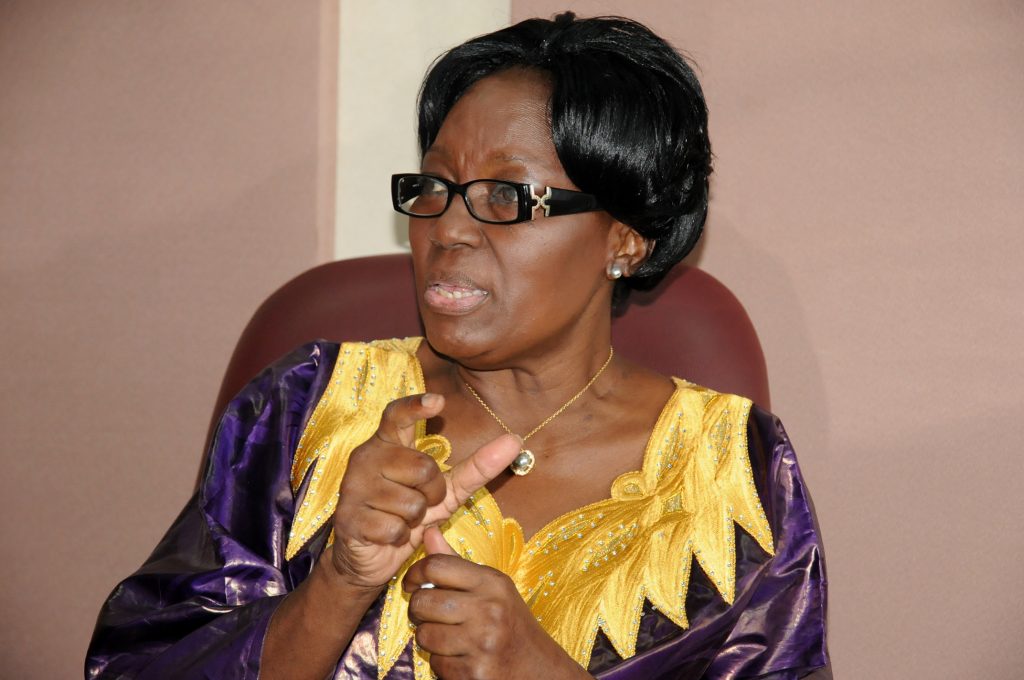 Today, 19th May 2019, Rt Hon Rebecca Alitwala Kadaga, completes three (3) years since she was elected as Speaker for the 10th Parliament. Kadaga, who is serving her second term, spoke to CEO East Africa's Muhereza Kyamutetera, on a number of issues.
Three years is more less a midterm for you; as you start the fourth year, when you look back have you achieved the things you set out to achieve when you started this term?
Yes, we are almost closing the third session of the tenth parliament. In order to understand the performance of the 10th Parliament in the three sessions, there is need to establish the extent to which the key achievements were aligned to Parliament's Strategic Plan that runs from 2016/2017 to 2019/20.
The plan focuses on best management practices through nurturing the democratic system of governance in our country as provided under Article 79 of the Constitution and is based on the following principles: democracy, accountability, development, institutional relations/partnerships and constitutionalism.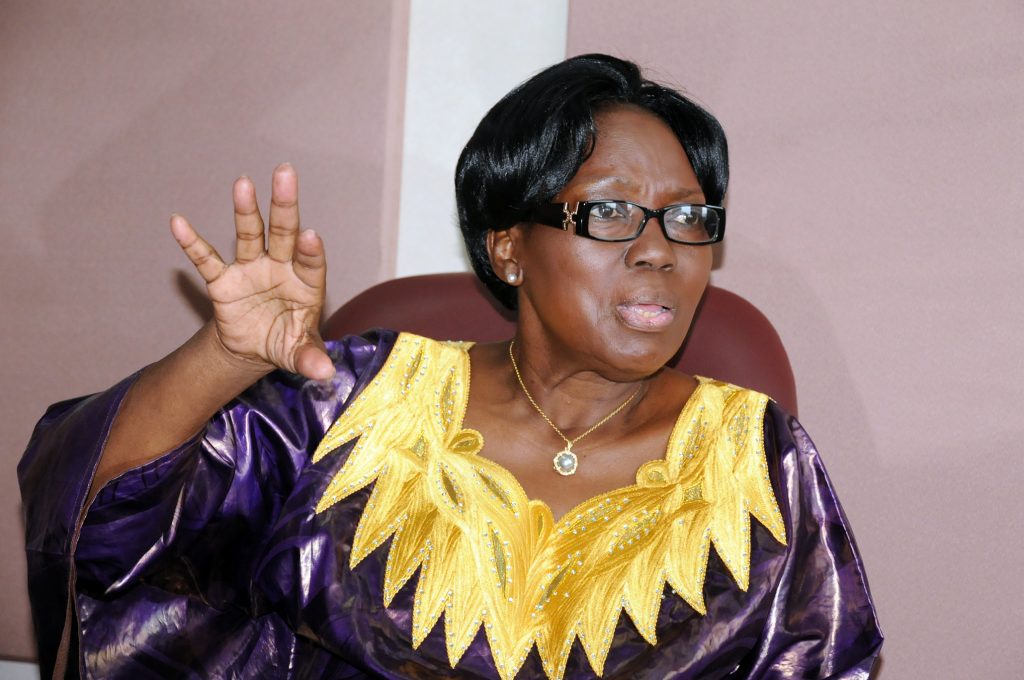 The plan has six strategic outcomes, namely:
Strengthened institutional capacity of parliament to undertake its constitutional mandate effectively and efficiently;
Increased public involvement and participation in parliamentary business;
Strengthened parliamentary accountability and scrutiny;
Enacted comprehensive legislations for equitable and sustainable development;
Effected participation in international engagements;
Improved work environment for Members and staff of Parliament and the public.
The plan is aligned to our vision- "A transformed, independent and people-centered parliament" and our mission: "to achieve improved accountability representation, democracy and good governance for sustainable development in Uganda."
I will start with the "People-Centered" element because I think that we have been able to further eliminate the barriers between the public and us. We are more available to the public, we have had a number of health weeks, parliament weeks etc. Just yesterday we hosted the AGOA exhibition here- this is the first time it is happening in this country.
We felt that in order to promote trade and investment in this country and create employment, parliament would show case what is possible under AGOA and I am glad that just yesterday a number of products were identified for potential export, so I am happy that that has been done.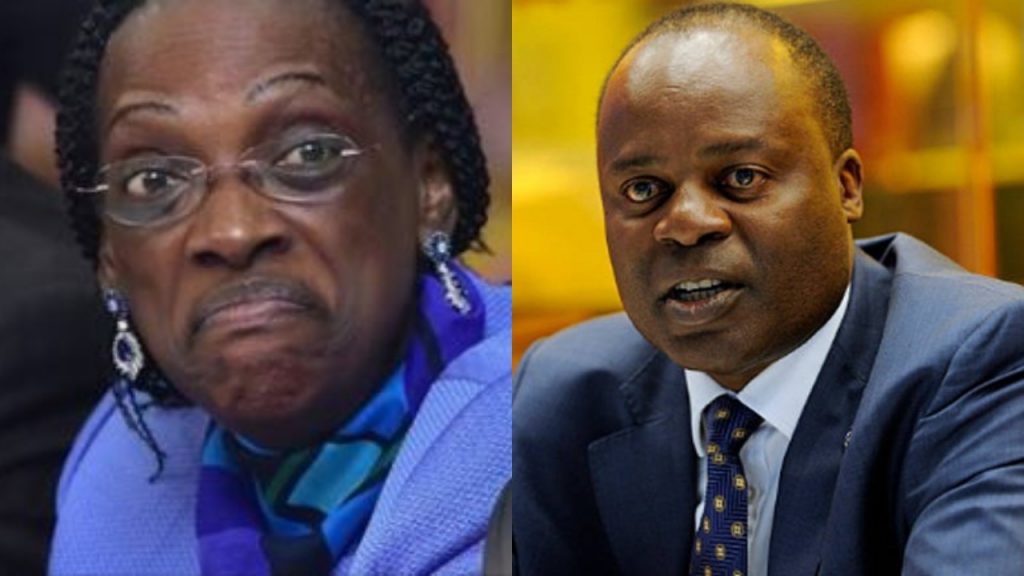 Regarding transformation- yes originally we were in the manual age, at least we have moved into the digital age, but am not yet satisfied about the transformation because I would really want to see a situation where the public can speak to us on the internet, give comments and opinions on bills and we can answer back; that is when I will really be happy.
On independence, I think that I am one of those people who has tried very hard to ensure that the independence of parliament is safe guarded. You have heard about some of the issues that I have had with the executive and the judiciary; that has been part of the battles to ensure that parliament is independent.
On accountability, a lot has been achieved in that we have been able to work more on the public accounts reports, on the central government, public accounts reports for local governments, public accounts reports for state enterprises, and also on government assurances.
For example during the first session, the Committee on Commissions, Statutory Authorities and State Enterprises (COSASE), recovered billions of shillings which was meant for the projects affected persons, which had been appropriated but Uganda National Roads Authority (UNRA) had handed it over to Chinese road construction companies who instead of paying project affected people, instead put the money on fixed deposit accounts. It is COSASE which forced them to surrender the money and handed it back to the government and people were paid and roads were constructed.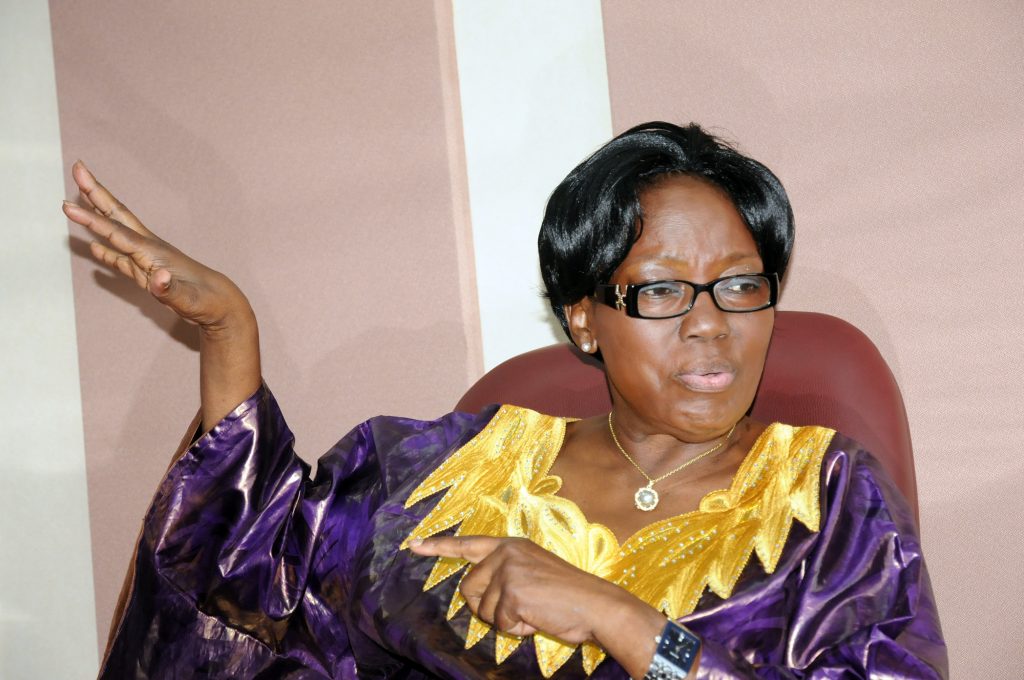 Recently we had the issue of Bank of Uganda, again by COSASE and we are waiting for action from the executive.
On representation, I think the 10th Parliament has fared far better than other parliaments. I believe that we have had over 10 private members bills; in the past, in five years we would have three, but where we are now, there are many motions that have come up. MPS have also brought up more matters of national concern on the floor of the house which government has responded to.
On creating an improved work environment for Members and staff of Parliament and the public, we are now constructing a new chamber, except that when we planned, we planned for 500 members, and we are almost 500 now, so it is a bit challenging but that is part of what we have to work on.
We have also ratified two international protocols- but this is an area which is not very satisfactory. Government makes many treaties, many conventions but they are never domesticated, so they are not part of our law.
For example recently I was speaking at a meeting on slavery; there are conventions on slavery that our government is party too, but are not part of our law, so that is an area which is not satisfactory because the supply side (of bills) of the government is not working as quickly as it should.
We have also ensured that policies announced by government and also announced by parliament are implemented although this is another area which is not very satisfactory, because after we conclude a report, the government is supposed to come back to us in six months to say this is what we have done, on this recommendation but this area is not very satisfactory for now.
What would you say are some of the key highlights of these three years?
As indicated above, the 10th Parliament's foremost indicator is the number of legislations enacted for equitable and sustainable development".
In the last three years, we have passed over 40 bills and in this third session alone, we have been able to pass 22 bills- in the past we used to do 11. We passed three budgets in time and are working on the third one. Over 100 committee reports were considered and adopted. We have also adopted 97 resolutions on crosscutting issues.
You have been Speaker of Parliament since 2011 and a deputy Speaker since 2001. When you look back, are there some things/decisions that you were part of that you think you would love changed and or reversed?
I don't think so, in fact I think there are things that I think would not have happened if I was not here, for instance in the 9th parliament, a number of police women were here, two of them were dismissed from because they were pregnant. So I said to them you cannot chase away women because they are pregnant, so I had a meeting with the commissioner, demanded that they are brought back because you cannot punish women for natural functions. If I was not here they would have been sent back to the barracks.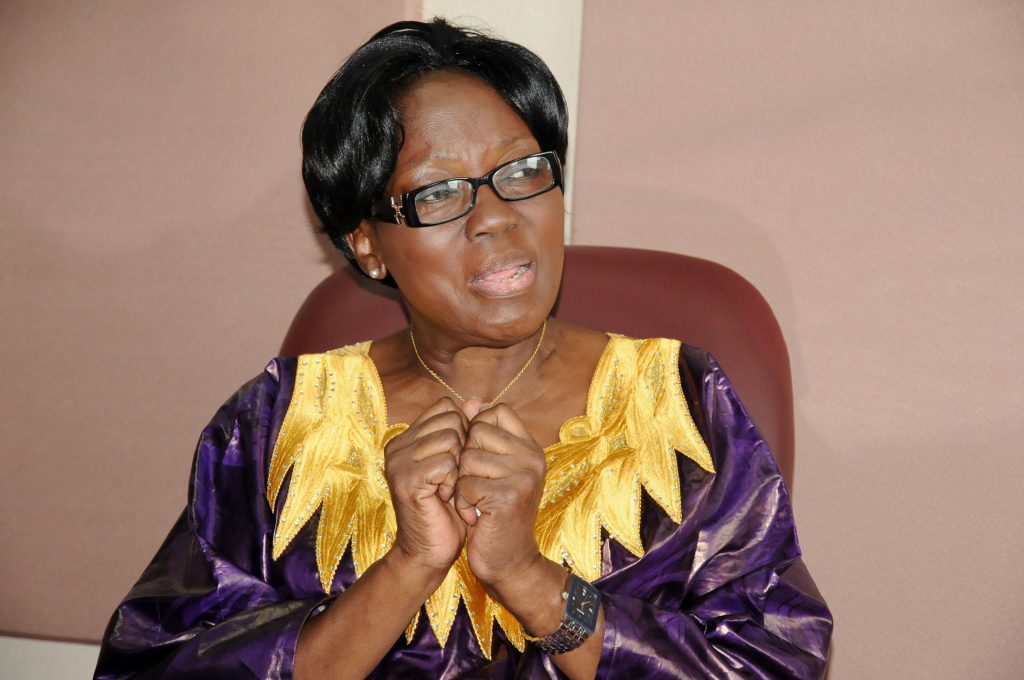 On the same lines when I had just come, the women in this institution were not allowed to travel; I would work with them in the plenary and in other meetings, but after one year I realized that when I go for international meetings am only with the men, but I solved that.
I was also able, together with the house to change the rules in relation to the management of committees, because the standard and the fashion was to have all the committees- the vice chairman and the chairman were all men, I had to change that. So there are things that would not have happened if I was not here.
There are however, areas of disappointments for instance The Marriage and Divorce Bill which has been on the table since I was in primary school; we have still not been able to pass it and yet it is to address the inconsistencies in our societies.
We still have got an issue of low numbers and unfair representation of women in higher political offices. I would have wanted to see a woman prime minister or at least a deputy prime minister because in this country unless you are a prime minister you cannot chair cabinet, you cannot also decide what is coming on the agenda of cabinet. There is a vacancy for a deputy prime minister; I would have been happy to see a woman who can determine what is going to be decided and chair the cabinet.
Also, I am still dissatisfied with the provision of health services in this country- it is not as good as it should be. Then there is corruption- that is a very painful area.
Regarding corruption, there is a sentiment that parliament is a barking dog that does not bite. For example, parliament did a good job on probing the irregular closure of seven commercial banks by bank of Uganda, but has since gone quiet. The other day the IGG was appearing at the government media centre and she said she can't investigate the BoU officials because parliament has not asked her to investigate. Do you feel there are some gaps somewhere in fighting corruption?
In the accountability cycle, we have different stakeholders performing different roles. The Parliament's role is to consider the Auditor General's reports and make recommendations to the Executive to implement.

Most of the recommendations/resolutions passed are advisory, so Executive has the obligation to implement them. For instance the probe on BOU, most of the recommendations require amendments to the current Act. The Executive has to expedite this process for most of these recommendations to be put into action.

I think there is a gap because if we investigate and make recommendations, we cannot direct them (IGG); it is the government to say we are going to do A,B,C and D, that is why I was saying that they (executive) are supposed to come back in six months to say that on recommendation this we have sacked so and so and on this recommendation, we are prosecuting so and so; on this one we have got a conviction and they have not done that.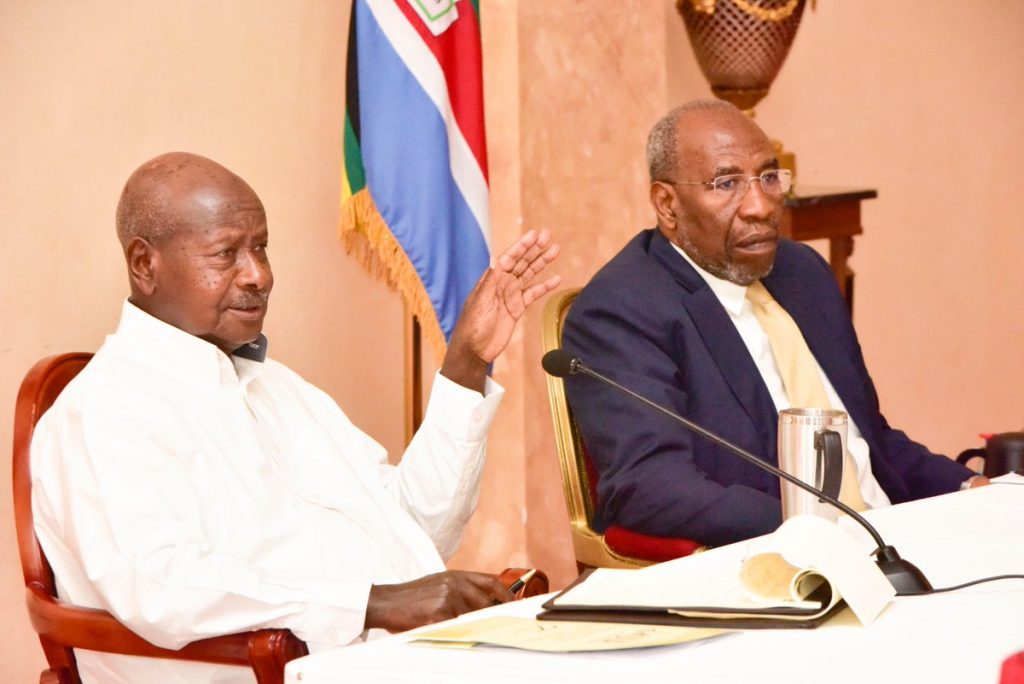 Parliament cannot be prosecutors and also the judge, so that is where the limitation is; it is very frustrating for us.
For example, I told you that during the first session we recovered money from road construction companies, but I was expecting somebody in government to come out and say who actually did this- who authorized the transfer of this money to the fixed deposit account?
But nothing has happened and that is an area of frustration.
The Uganda National Household Survey (UNHS) Survey 2016/2017 reported that the number of poor people in Uganda increased by 51% from 6.7 million in 2012/13 to 10.1 million people in 2016/17. This was despite the fact that amount of budgetary resources appropriated by parliament to government, increased 136.3% from UGX11.6 trillion in 2012/13 to UGX26.4 trillion in 2016/17. As an institution that is among others charged with assuring transparency and accountability in the application of public funds as well as monitoring the implementation of Government programmes and projects aren't you concerned about this development? Are there any specific actions that parliament has put in place to reverse this trend?
Of course we are concerned about the increasing level of poverty but as I told you our work is to appropriate, the actors are in a different sector, then of course we carry on the oversight role to see whether the money was properly used. We have made a number of efforts to save more money, to increase the funds for the poor people who are under the youth livelihood project and the senior citizens grant scheme.
We have also continuously advocated for tax reforms/laws that are pro poor for example removal taxes on agricultural inputs and products as sector that employs about 80 percent of Ugandans.
At a personal level I have made interventions in my constituency and also in the general Busoga area to improve the economic capacity of our people. For example we are revamping the Kasolwe stock farm, which has been dead since 1969 to act one as a center of excellence for the improved animal breeds for the people, training in Aquaculture, piggery, poultry and so on.
From the foregoing it appears Uganda's problem has little to do with few resources and more to do with how government resources are utilised coupled with lack of consequences for errant government officials. What's your take on this?

The 2015 Public Financial Management Act & the Budget Act, 2001 provide a sound legal framework for budget preparation and execution. Whereas Parliament is a key player in promoting good Public Financial Management it has a limited role in the execution/implementation of the budget.

However, due to the enormous development needs of the country, sector spending plans have typically not been realized, given the numerous implementation challenges, while tight resource envelopes for recurrent and development spending have had to be revisited through supplementary budgets.

In addition, the National Planning Authority has continuously noted that overall, spending continues to be poorly aligned with the National Development Plan priorities. For example, the NPA noted that the FY16/17 budget was only 59 percent aligned with the National Development Plan (68 percent in FY15/16) with adverse implications for growth. The misalignment also reflects that some spending entities have not spelled out sector plans consistent with the National Development Plan.

Through the budget approval period, Parliament through its sectoral committee has interrogated the budgets of Ministries, Agencies and Department and has on many occasions found out weakness e.g. poor project implementation capacity, weak expenditure controls for recurrent spending and procurement delays, and has recommended to government the areas that need to be addressed in order to improve the utilization of public resources.

Based on the Auditor General's recommendations to Parliament, Parliament has done its role of scrutiny and made resolutions through its accountability committees, and has also continuously emphasized and recommended to government on the need to improve transparency and accountability of public resources by establishing efficient and effective strategies of curbing the misuse of public resources especially the need to tackle corruption related tendencies.
However, the executive has been slow in implementing some of these resolutions.

Much as Uganda's hopes are pegged on the Economy, it appears, parliament seems to pay more attention to popular political legislation at the expense of business related legislation. What is your take on this?

The most important function for Parliament is to pass laws which provide good governance in the country. The fiscal issues such as, taxation and loans need the sanction of the parliament, after appropriate debate and all of these are business related. In my view, it is not true that Parliaments pays more attention to political legislation at the expense of business related legislation.

During the First Session, 17 bills were passed of which 12 bills are business related legislation including:
The Income Tax Amendment Bill 2016;
The Common Market for Eastern and Southern Africa Treaty (Implementation) Bill, 2016;
The Anti-Money Laundering (Amendment) Bill, 2016;
The Insurance Bill, 2016;
The Sale of Goods and Supply of Services Bill, 2015, among others.
During the second session, 11 bills were passed, eight (8) of which were business related, including:
The Biofuels Bill, 2016;
The Tax Procedures Code (Amendment) Bill, 2018;
The Lotteries and Gaming (Amendment) Bill, 2018;
Excise Duty (Amendment) (No.2) Bill, 2018, etc….
During the First meeting of the third session, 18 bills were passed, 5 of which are business related, and these were:
The Sugar Bill, 2016.
The Investment Code Bill, 2017,
The Tax Procedures Code (Amendment) Bill, 2018,
The Security Interest in Movable Property Bill, 2018 and
The Minimum Wages Bill, 2018.

During your tenure, Uganda seems to have out-borrowed herself with little regard to effective utilization of borrowed resources leading to low return on investment for most government projects, especially infrastructure projects. This in turn increases poverty and severely limits our ability to pay back. Is Parliament merely rubber stamping government plans to borrow?
The issuance of public debt is an important tool of economic policy. Borrowing can help countries to deal with negative shocks, undertake countercyclical fiscal policy, and finance exceptionally large expenditures, such as public infrastructure investment projects. At the same time, the government must be mindful that the public debt will indeed reap the expected benefit over the medium and long term, and that it is not undertaking the expenditure simply because there is easy financing available.

Uganda's development strategy in the National Development Plan prioritizes scaling up public investment to address critical infrastructure bottlenecks. Long-term sustainability of the development strategy also depends on strong investment in people. Given limited budget resources, the government must find a balance between infrastructure needs and supporting social sectors, such as health and education.

Parliament has also fully ensured that Article 159(2) of the Constitution and Sections 36(2) &36(5) of the Public Finance and Management Act, 2015, which provide for the Power of Government to borrow and Authority to raise loans respectively are complied with by Government.

Uganda's Public debt stock increased by 22%, from UGX. 34,423.52 billion, recorded in the FY 2016/17 to UGX. 42,070.47 billion, in the FY 2017/18. The existing debt stock constitutes of UGX 28,514.48 billion as external debt, while UGX.13,555.99 billion is domestic debt. In terms of shares external debt takes the largest share of total public debt at 68% while domestic debt is 32% of total public debt.

Uganda has relied on external borrowing to finance its large-scale infrastructure projects, which contributed to rising debt, putting more strain on the budget as more resources need to be allocated for interest payments.

Nevertheless, Parliament through its Committee on National Economy report on the country's state of indebtedness provides critical information on the country's state of indebtedness. The country remains at low risk of debt distress. Parliament has recommended to government on debt management areas that need urgent improvement. Among them is the need for government to keep debt at manageable levels, through increased domestic revenue mobilization in order to reduce the country's reliance on external support in the long term. Am happy to note that the government has been able to take up this recommendation as government is now finalizing a 5-year Domestic Revenue Mobilization Strategy.

Other debt management areas that Parliament has strongly recommended to government is the urgent need for government to expedite implementation of all projects financed by debt to increase the country's productive capacity in order to repay debt, together with avoiding borrowing for consumptive purposes (especially consultancies, salaries, purchase of project vehicles & workshops among others) as this does not increase the productive capacity of the economy. This will not only contribute towards achieving the objectives of the projects, but also guarantee economic returns that are greater than the interest rates charged, that will benefit the nation positively.

Challenges like poor project designs, compensation of project affected persons, and accountability and ensuring value for money are being addressed through the various public finance management reforms that government is implementing. The reforms include among others the strengthening of capacity of Ministries, Agencies and Departments in project identification, design and appraisal processes.

Parliament has also played its role in mitigating the above challenges through the committee on National Economy that developed guidelines to be followed when scrutinizing all loans that require approval of Parliament. These guidelines were adopted by Parliament and require performance information and impact assessment for previous projects by a ministry or government agency; evidence of project appraisal; consistency with the national planning framework; institutional framework for project implementation; procurement plan; evidence of implementation of the Resettlement Action plan; provision of counterpart funding; evidence of project readiness for implementation; and Financing mechanism among others.

The other major challenge Parliament is facing is the limited oversight over the implementation of debt financed projects. This is largely attributed to limited funding of the oversight function of Parliament.
EXCLUSIVE INTERVIEW: Ruparelia Group remains solid and committed to Uganda- Dr. Sudhir Ruparelia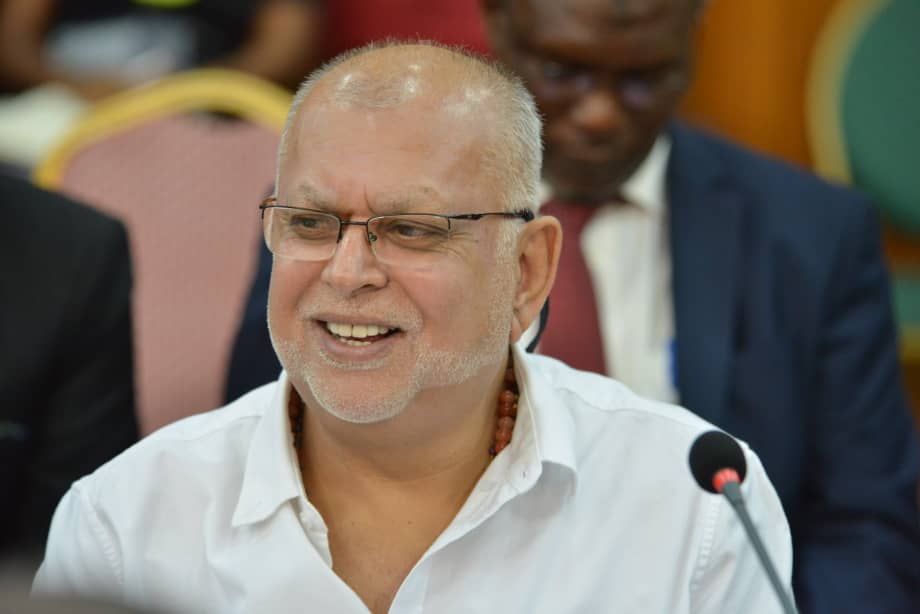 Dr. Sudhir Ruparelia is the founder and Chairman of the Ruparelia Group, one of Uganda's largest business conglomerates with investments in financial services, real estate, education, hospitality, agriculture and broadcasting. He is also arguably Uganda's richest businessman. CEO East Africa's Muhereza Kyamutetera sat down with him for take on various business issues.
---
A number of analysts have made different takes on the economy and where it is headed. Being one of Uganda's largest players in the economy should give you a better and more grounded take on the economy; what are your thoughts on our economy today?
Two – three years ago, things were quite tough; am sure you have seen that the economy grew by about 2.5% in 2016 but recovered in 2017 and 2018 to grow at about 5% and 6% for 2017 and 2018 respectively, according to figures from ministry of finance and IMF.
I also know that the Central Bank eased down on its monetary policy and as such, commercial banks have responded generally by cutting interest rates and increasing lending. I can say the situation has improved and the private sector is more optimistic than it was 2 years ago. I also believe there is room to even improve that by further easing down on interest rates, so the economy can recover fully.
We hope in the next budget, this June, the ministry of finance can announce further measures to further stimulate the economy.
Specifically for the Ruparelia Group, would you say the last 1-2 years have been good?
As you know, we are a multi-sectoral entity- so some sectors have done better than the others- but across the board I can say things are looking up.
First of all I must say that as a group we are confident in this economy which is why we continue to invest and reinvest in Uganda. Whatever challenges there are, we have come to accept that, that is the nature of business. There is no economy without challenges; so we just have to learn how to navigate around them and wake up each day with the hope and optimism that things will get better.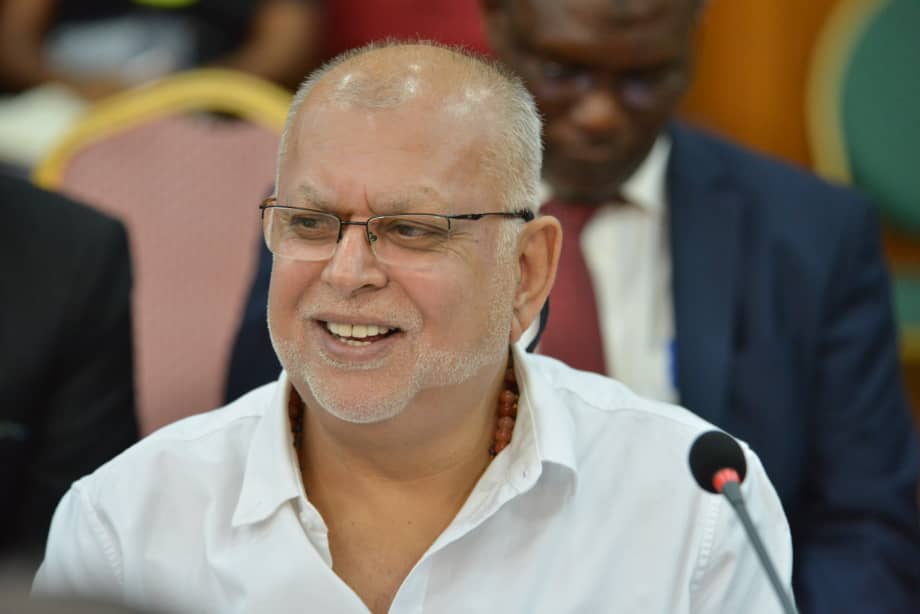 From the hospitality front we recently added a number of investments- we completed Speke Apartments at Wampewo, in early 2018 as well as completed the remodeling of Speke Resort Hotel in Munyonyo, creating 45 world-class suites for both long and short stays.
We also recently completed Speke Apartments, Kitante- a set of 83 one and two-bedroom fully furnished apartments. We also in the year announced plans to construct a one of a kind Speke Resort and Convention Centre, Entebbe- a trail blazing hotel, with a marina and convention centre that will fully transform Entebbe town.
We also recently completed renovations at Kabira Country Club.
Our efforts were also rewarded with major global and local recognition. Other than hosting major global and local events and conventions, group hotels won several awards.
Recently Commonwealth Resort Munyonyo and Speke Resort Munyonyo won the coveted 2018 World Luxury Hotel Awards regional and country categories respectively. Speke Resort was also awarded the 2018 "Certificate of Excellence" by Trip Advisor for the fourth consecutive time since 2015.
We also got recognition from Africa's 8th richest man, Mr. Strive Masiyiwa who said Speke Resort Munyonyo and the adjoining Commonwealth Resort should be named the "the official African Conference Centre" for its "amazing" beauty and unique meetings, incentives, conferencing, exhibitions (MICE) solutions.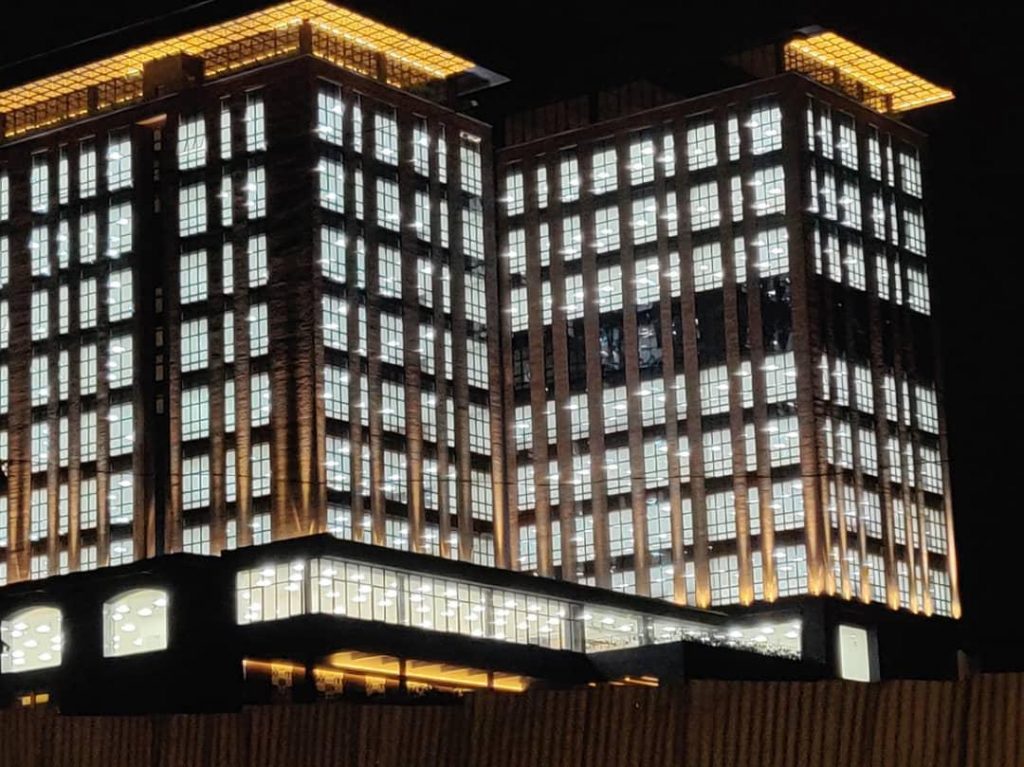 Speke Resort Munyonyo was also recognized as the best Service and Luxury Business Hotel – in the Ekkula Pearl of Africa Tourism Awards, where I was also recognised as a Lifetime Tourism Achiever.
We are humbled by all these recognitions; they are surely an inspiration to do better each day for the group but also do our country Uganda proud, because as a group, we can only be as successful as the nation where we are domiciled.
On the education front, Kampala Parents School had all its 234 pupils who sat the 2018 Primary Leaving Exams passing in first grade. We believe, this was driven by the group's $7 million facelift, expansion and re-equipping of the school.
In real estate, we had many major milestones- but the biggest and most iconic is the completion of the Kingdom Kampala Mall; an ultra-modern mixed-use Grade A property- a blend of 4,000m2 of retail and 18,000m2 of office space, 4,000m2 of retail as well as parking for up to 450 cars.
These are some of the more monumental successes by the group and we thank all our staff and customers for their individual input- we are what we are because of them.
In 2016, BoU of Uganda closed Crane Bank, one of the group's iconic businesses- a development that many people thought would mark the beginning of the end of the Ruparelia Group. How did the closure of Crane Bank impact the group?
As you are aware, we are in court contesting what we believe was an unjustified closure of our bank, but also the rushed, negligent and fraudulent manner in which it was closed. So there is only much we can say at this moment as the matter is sub judice.
However, our claims have so far been proven by the findings of the Auditor General and Parliament's Commissions, Statutory Authorities and State Enterprises (COSASE) who found out that the closure of Crane Bank and 6 other banks before that, breached several provisions of the Financial Institutions Act (2004) and was therefore illegal.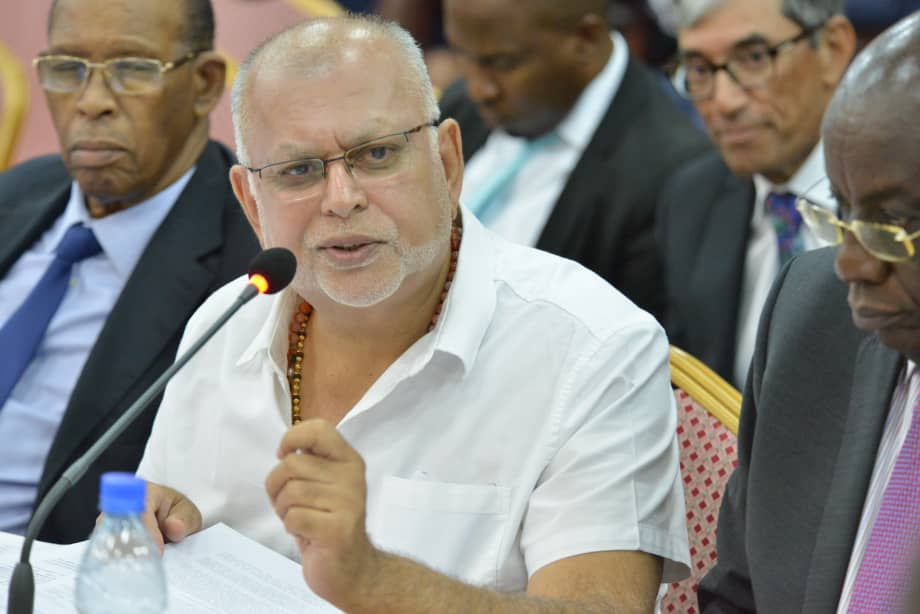 That said, as a Group, we are determined to defend both our integrity and that which belongs to us. We are also determined to expose the wrong doing by some of these entities that were involved in the fraudulent and illegal closures- because we know that it is not only us who were affected but many other Ugandans.
Many analysts have told of a real estate bubble coming soon- yet we see continued investment in the sector. As largest developer of commercial and residential space in Uganda, what's your take on investing in real estate? Is it still viable?
Every sector has its highs and lows but like most other entrepreneurs have said before, if you want to invest, you need to go mainly for the basics of life i.e. food, shelter, clothing etc. These seem to have infinite demand.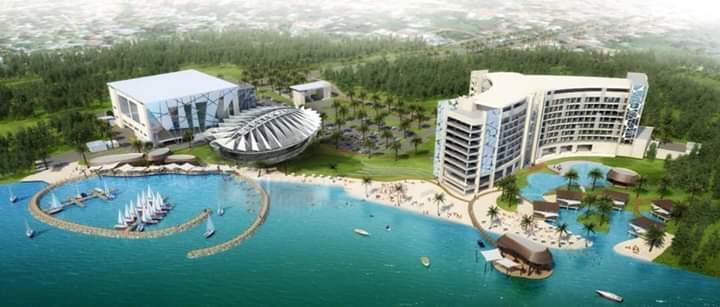 Therefore, real estate, even with its highs and lows is a good sector to invest in with average 8%-12% returns on investment- as long as you get the fundamental right.
The construction & real estate sector, continues to attract a lot of attention from the banking sector- accounting for over 20% of all private sector credit- in fact it is the biggest recipient of private sector credit, followed by the trade sector.
Most of this money is being directed to the demand side- 70 percent of all lending goes to financing residential and commercial mortgages, an indicator that demand is there.
Industry and group insights show, occupancy rates of above 80% for Grade A and B office space in Kampala and above 70% for warehouses. Residential occupancy rates in both the upscale suburbs and metropolitan suburbs also remain above 80%. If the projections of 6% growth in the coming years, come to pass- the sector should remain vibrant.
That said, the key tenets in the business remain: location and quality. That is the hallmark of the business if you want to make it big.
What are your parting shots? What advice would you like to give to Ugandans especially entrepreneurs?
I would like to tell especially the youths and the young entrepreneurs to get down and get their hands dirty.
Uganda, like every other country has its own challenges and opportunities; but the future belongs to those who go after the opportunities not the ones that are always whining about the challenges.
Government has invested significantly in roads, electricity generation and distribution- which are all factors of production. It is now up to us as Ugandans to put in our all and make the best use of these, all the challenges regardless.
The youth of today are blessed to be born in the era of the internet- there is boundless opportunities there.
Lastly, I would like to urge government to work towards closing the long awaited oil & gas opportunities. Many investors have made projections and investments based on that opportunity, the longer it takes to materialize the more these investors will be hard pressed.
I also expect government will pay more focus on settling its domestic creditors, as this could add more pulse to the economy.