Personal brands: What does it take to build one?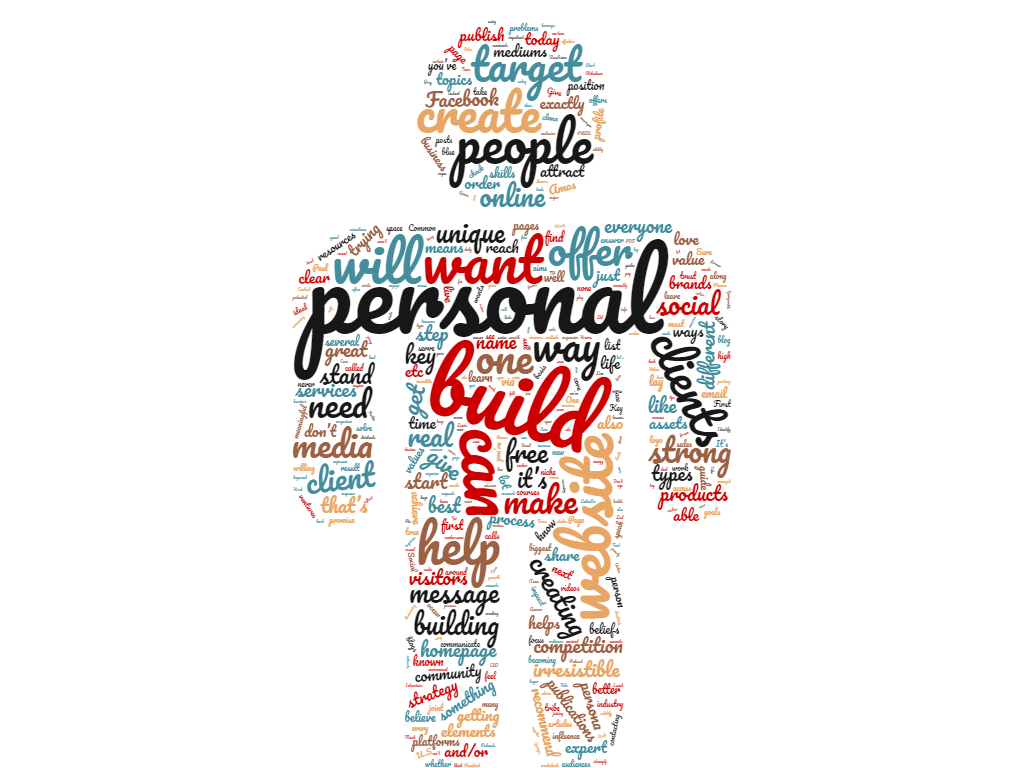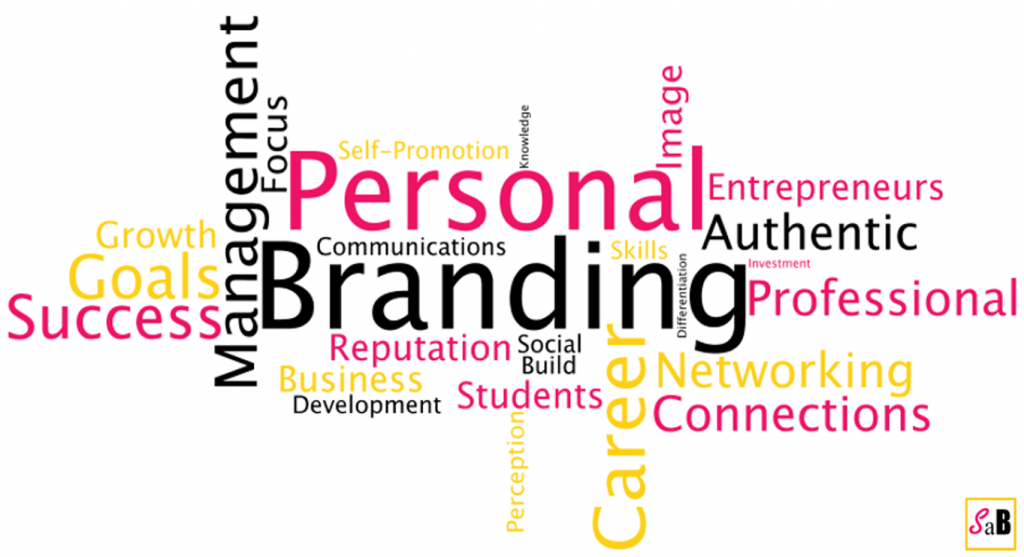 First things first, let us ask ourselves very simple questions. What is that one word that people use to describe you generally? What is your signature definition? This is because every one of us today is a brand. What do people most remember about you?
When you speak to people on phone or in real life, how do you make them feel interacting with you? Do you leave them feeling buoyed and happy to meet you, do you inspire them or do you drain energy out of them? Is dealing or working with you a smooth process or actually people find it cumbersome and tiresome dealing with you?
Are you responsive in your communication, do you respond to your messages, emails or phone calls and when you respond how do you respond? Is it with an impatient voice of "am busy and the earlier you get off the line the better or it is with a warm welcoming smile that can even be felt through the airwaves?"
How you portray yourself online; is it in sync with actually who you are in real life or there is a disparity. For example when I deal with Amos Wekesa the real man, is he still the same as the person I read and follow online or in real life he is different?
As a freelancer or entrepreneur, you have competitors. As a personal brand, however, you don't. When you build a personal brand, there is no real competition. Sure, there might be other people and companies selling similar products and services as you, but they are not you. In fact, there is no other person in the world that is exactly like you.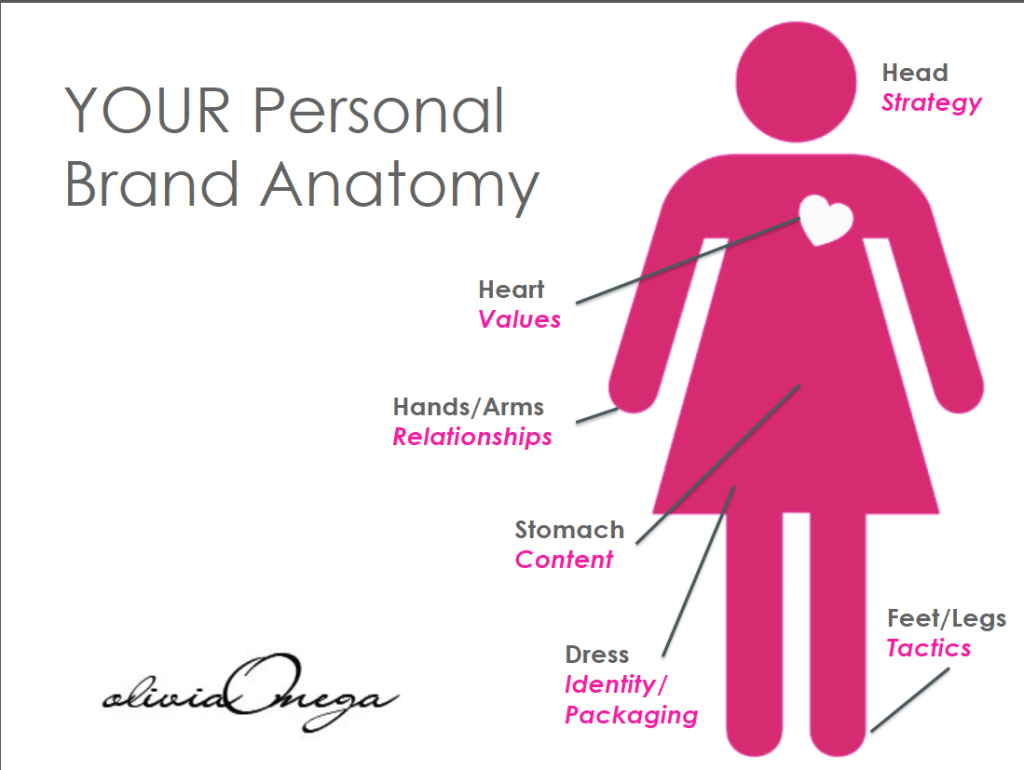 As an individual, you are 100% unique.
"When you build a brand that's 100% based on you, you lay the foundation to capitalize on your own blue ocean – a space where you can operate in an uncontested marketplace, free from traditional competitive forces – because none of your competitors can replicate or clone all that's unique and proprietary to YOU." – Paul Ramondo
"A strong personal brand is cohesive, clear and consistent and aims to serve a specific audience. A personal brand is important for an entrepreneur because it's the best way to share your authentic message and attract YOUR specific tribe!"– Jennifer Gottlieb
Why creating personal brands is the way to go today?
For freelancers and entrepreneurs, building a personal brand has never been more important than it is today. Anyone with access to the internet and social media can build an audience, position themselves as an expert and start attracting clients for their business. And that's exactly what a lot of people are doing. Here in Uganda the perfect examples of people that have made themselves personal brands that I know are like Amos Wekesa.
A recent study by Upwork in the USA revealed that the freelance workforce is growing at a rate 3x faster than the overall workforce in the U.S. By 2027, freelancers are expected to make up the majority of the U.S. workforce.
While it's great to see that so many people are embracing their entrepreneurial spirit, this also means that every self-employed freelancer, independent contractor and entrepreneur will soon face more competition than they already do. The key to differentiating yourself from your competition is building a personal brand.
Here below I will take you through tips of how to build a personal brand:
1. Build your foundation
The first step to crafting your personal brand is to lay a foundation that you can confidently and authentically build upon. The key principle here is authenticity.
There is a misconception that building a personal brand means crafting a persona. But a persona, by definition, is a facade. It's not a true reflection of who you are, and therefore, it's inauthentic.
Your personal brand should not be an inauthentic persona. Branding is not about positioning yourself as something that you are not. It's about purposefully and strategically showcasing your authentic self to your audience and your customers. Your personal brand should be a true reflection of your skills, passions, values, and beliefs.
"You want to find the special thing that is YOU and make your brand all about that. You can't make it up, it has to be real (though it can and probably should be a little exaggerated)." – Pia Silva
Take inventory of your existing brand assets:
To build a strong brand foundation, start by taking inventory of the branding assets that you already possess. The intersection of these assets is where you should build your personal brand.
Your skills & credentials: What skills have you acquired throughout your life? What training, credentials, certifications, or awards have you received?
Your passions & interests: What industries and topics are you most interested in? What are you passionate about?
Core values & beliefs: What are some of your most important core values? What do you believe in? What do you stand for? What do you stand against?
Key elements of your personal branding foundation:
Once you've identified your existing brand assets, the next step is to start piecing together the key elements of your personal brand. These will help guide your decisions as you build your personal brand:
Your brand vision: What do you want to be known for? If you became known as the world's go-to expert on XYZ topic, what would that be?
Your brand mission: Why do you want to build a personal brand? What is your purpose? Who do you want to influence? What do you want to accomplish?
Your brand message: What is the key message you want to communicate? What message do you want to consistently reinforce in your content and in your marketing? If you could only give one piece of advice to your audience, what would it be?
Your brand personality: What are some of your personal characteristics and traits that you can weave into your brand? Do you want to be perceived as very polished and professional, or perhaps more quirky and adventurous?
"A great brand starts with understanding who you are, what you stand for, understanding your marketplace, and understanding your positioning. What is the perception that you need to create in order to appeal to the target audience that you're trying to appeal to?"
2. Choose your target audience
One of the biggest mistakes you can make as you build a personal brand is trying to appeal to everyone. In reality, not everyone is your ideal client.
In order to attract your perfect clients, you must be willing to repel those who you do not want to work with. This means identifying a specific target audience and building a brand that is attractive to them.
It may seem counterintuitive, but if you try to be liked by everyone, you will attract no one. You must be polarizing in order to stand out. Not everyone that is exposed to you or sees your message will like you or resonate with you, and that is perfectly fine. You don't need to reach everyone to build a successful business. You just need to reach your perfect clients.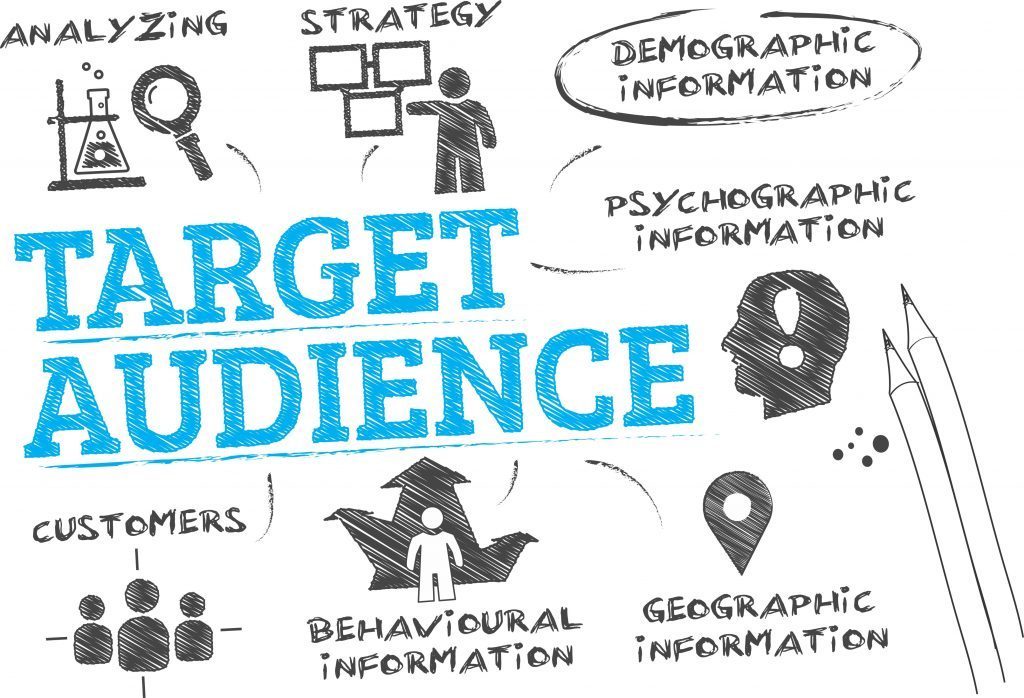 "To have a strong personal brand, you have to stand for something, believe in a certain way of doing things, and proudly communicate those beliefs from your platform. Brands who don't achieve this get lukewarm audience response and wonder why their audiences aren't called to action by their efforts." – Amanda Bond
A valuable exercise that we recommend doing is creating your perfect client profile (sometimes called a client avatar). The more you understand about your perfect client, including their desires and challenges, the more prepared you will be to create products and services that they truly want and need.
Here are some questions to help you develop your perfect client profile:
Demographics: what is their age, gender, education, relationship status, income, profession, etc.?
Desires and aspirations: what is their desired future? What are their dreams, goals, and aspirations?
Pain points and challenges: what are they struggling with? What is preventing them from achieving their goals?
To learn more about how to create your perfect client profile, check out Hubspot's guide to creating a detailed buyer persona.
"The foundation of a strong personal brand is how well you understand your audience and the problems they face. Then you can define why you care and how you solve those problems, which is what you'll be remembered for." – Kyle Gray
3. Create an irresistible offer
In order to build a profitable personal brand, you need to have something to sell to your target audience. You need an irresistible offer that helps your audience solve a specific problem or achieve a specific result.
A lot of entrepreneurs make the mistake of creating a product or service that they want, only to discover that no one else wants it or is willing to pay for it.
This is why identifying your perfect client before you create a product or service is so important. When you know exactly who you want to help, you can create an offer that is the perfect solution for them.
How to create an offer your clients will love:
The first step to creating an irresistible offer is to position yourself as a "specialist and not a generalist". Promise your clients a very specific outcome, and design a specialized offer to help them achieve that outcome. A generic offer with a vague promise is definitely not irresistible.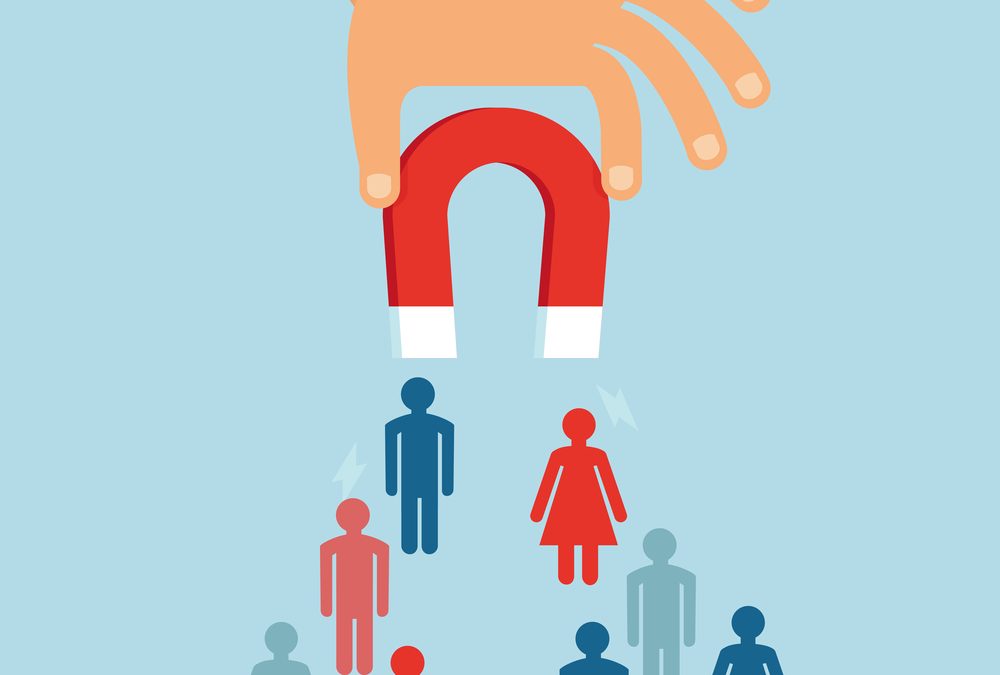 Next, find the overlap between what you love, what you do best and what your ideal clients want most. Then create an offer that sits at the intersection of these criteria. We call this the "Irresistible Offer Formula".
Irresistible Offer Formula:
What you love to do + what you do best + what your audience wants most = Irresistible offer
Once you have an irresistible offer, you need to be able to articulate it clearly to your audience. Here are two questions that you need to be able to answer clearly and succinctly:
What do you do? Your answer to this question is your value proposition. What is the value that you provide to your clients in exchange for charging them?
How do you do it? Give your process, product, or service a unique name. When you give it a unique name, it immediately stands out from any competing offers that promise the same result.
Nicholas Kusmich, a Facebook Advertising Strategist, for example, helps businesses rapidly scale revenue by getting more clients using Facebook Advertising. That's what he does. To help him stand out from thousands of other Facebook Advertising experts that do the same thing, he developed a proprietary process and he gave it a unique name: "Contextual Congruence".
Here's a screenshot from his website homepage, describing what he does in a way that differentiates him from his competitors:
"People need to know who you are and what you do in the simplest way possible. Keep it simple. You should be able to brand yourself in 5 words or less." – Grant Cardone
4. Optimize your personal website
Having a personal website is an important component of building a personal brand. Having a strong presence on social media is important too, but you do not own or control any of the social platforms that you establish a presence on. Your website is a platform that you own and control, and in many cases, visiting your website will be one of the steps your target audience takes towards becoming your client.
First impressions are critical. When your target audience visits your personal website, they should be able to immediately understand who you are and how you can help them. They should feel like they've come to the right place. If this doesn't happen with a few seconds, most new visitors will leave your website.
Perhaps more importantly, your website should be optimized to convert casual visitors into paying clients. There are several key elements required to make this happen, and most of them belong right on your homepage.
Key elements of your website homepage:
A professional logo: get a designer to turn your name into a professional logo. If you're looking for a graphic design service, you can email us at waspuganda@gmail.com and we will do it for you.
Your value proposition: make sure your value proposition (who you help and how you help them) is displayed prominently on your homepage, ideally near the top.
Professional photography: get a photographer to take several photographs of you. Use these photographs throughout your website and also for your social media profiles.
Social proof (media, testimonials): add the logos of any publications or media outlets you've been featured in, as well as testimonials from clients/customers.
A clear call-to-action: give your website visitors a clear next step, whether it's joining your email list, registering for a free webinar, or applying for a free consultation.
Other important pages for a personal brand website:
In addition to your homepage, here are the other important pages that your personal brand website should contain:
About page: share your personal story. How did you get into your industry? What experience and credential do you have? Who do you help? How do you help them? Why do you do what you do?
To see an example of a well-written About Page, we recommend checking out Chris Ducker's website here. Here is a screenshot of just one part of his About Page, where he shares his personal story:
Products/services: make it easy for your website visitors to become clients/customers. List any products, programs, services you have for sales, along with links to learn more about them or purchase them (depending on what your sales process is for each one).
On Sunny Lenarduzzi's "Work With Me" page, for example, she has several drop-down menus that provide additional information about her various offers, including free resources, coaching programs and online courses:
Content and/or free resources: blog posts, podcast episodes, helpful videos, or lists of resources you've created or recommend.
Contact page: give your website visitors a specific way to contact you. Give them different methods for contacting you (email, social media, etc.) based on why they are contacting you.
One of the best contact pages we've seen comes from Lewis Howes. To help organize incoming contact requests, he has different contact forms created for different types of inquiries:
"When you build a brand that's 100% based on you, you lay the foundation to capitalize on your own blue ocean – a space where you can operate in an uncontested marketplace, free from traditional competitive forces – because none of your competitors can replicate or clone all that's unique and proprietary to YOU." – Paul Ramondo
5. Have a content strategy
Creating and distributing free content is one of the most effective ways to build your brand and earn the trust of your target audience. Instead of trying to convince your audience that you can help them, you create content that actually helps them. This builds trust and helps to position you as an expert and an authority in your industry.
It is not a coincidence that the most successful personal brands today (Grant Cardone, Marie Forleo, Gary Vaynerchuck, Amos Wekesa, former PRAU President Henry Rugamba just to name a few) publish significant amounts of content online to help build and nurture their audience.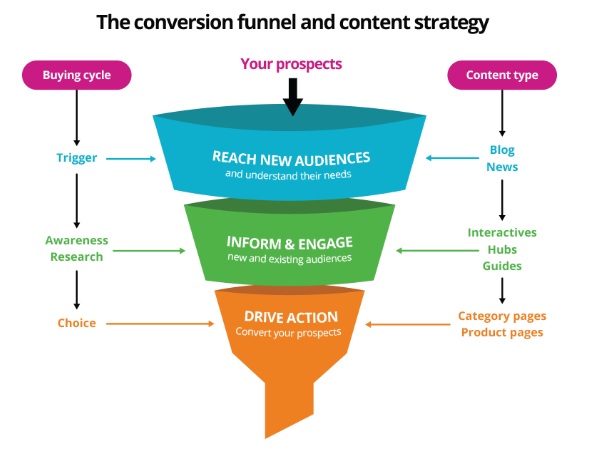 Creating a content strategy for your personal brand:
To create a content strategy for your personal brand, start by creating a list of all of the potential topics that would be helpful for your target audience. Google's Keyword Planner, BuzzSumo, and Answer The Public are all great tools for doing keyword research and discovering popular topics.
Once you have a list of topics to create content on, the next step is to decide which type of content to create and where you will publish that content.
Common content types and platforms:
PDF guides, checklists, worksheets
Podcast directories (iTunes, Stitcher, etc.)
Other blogs and online publications
Social media (LinkedIn, Facebook, etc.)
"Identify some core themes in which you strongly believe and build a series of content around that and then keep hammering it home." – Sam Mallikarjunan
Focus on quality & consistency
For content marketing to work, it's important to focus on quality and consistency. Don't publish content that will reflect poorly on your brand, and be consistent with how often you publish new content for your audience. Content marketing is a long-term play, but it pays incredible dividends when done correctly.
Creating and promoting content is also more time consuming and expensive than most people realize. For that reason, we recommend starting with 1-2 primary content types (such as blog posts or videos) along with 1-2 primary content mediums (such as YouTube – for more info Youtube Marketing Guide or Facebook). Once you start getting good results with your primary content types and mediums, then go ahead and expand into other content types and mediums to reach more people. To learn more about how to high quality content, check out our complete guide to creating epic content your customers will love.
"A strong personal brand is cohesive, clear, consistent and aims to serve a specific audience. A personal brand is important for an entrepreneur because it's the best way to share your authentic message and attract YOUR specific tribe!"– Jennifer Gottlieb
6. Have a visibility strategy
Publishing content on your own platforms is a great way to build your audience, but it also takes a lot of time. A faster way to build your audience is via exposure to other people's audiences.
Here are some common ways to increase your visibility:
Interviews & PR: get interviewed as a guest expert on podcasts, virtual summits, as well as for traditional media including TV, radio, and print magazines.
Guest blogging: write articles for other blogs and online publications that your target audience reads.
Public speaking: apply to speak at live events, local Meetup groups, and conferences that your target audience attends.
Partnerships & joint ventures: Building mutually beneficial relationships with other people and companies can lead to a number of opportunities including guest blogging, interviews, joint ventures, partnerships, and customer referrals.
"The single biggest growth hack is getting yourself featured on major publications. If you want to build authority and credibility in your niche, what better way to do that than getting one of the most prestigious brands to mention you? This gives you instant credibility."– Ulyses Osuna
7. Build a community
Instead of trying to build a large and broad audience, shift your focus to becoming a leader of a community in a specific niche. Define your target audience, and build a community for them to interact with each other, share ideas, support each other, and reach out to you directly.
Here are a few ways you can build a community around your brand and business:
Facebook/Whatsapp Groups: Create a private Facebook/Whatsapp Group for your audience and/or clients. This will give you the opportunity to engage in meaningful conversations with your audience on a daily basis, and just as importantly, give them an environment in which they can interact with and support each other.
Live Events: Host live events so your audience and/or clients can spend time with you in-person. Casual meetups, private dinners, workshops, retreats, and mastermind groups are all great ways to solidify long-term relationships with your audience.
Membership Sites: Create a membership site where in exchange for a nominal monthly fee, your clients can have access to exclusive content, live calls and/or webinars with you on a regular basis, and the ability to interact with each other via a members-only forum or group.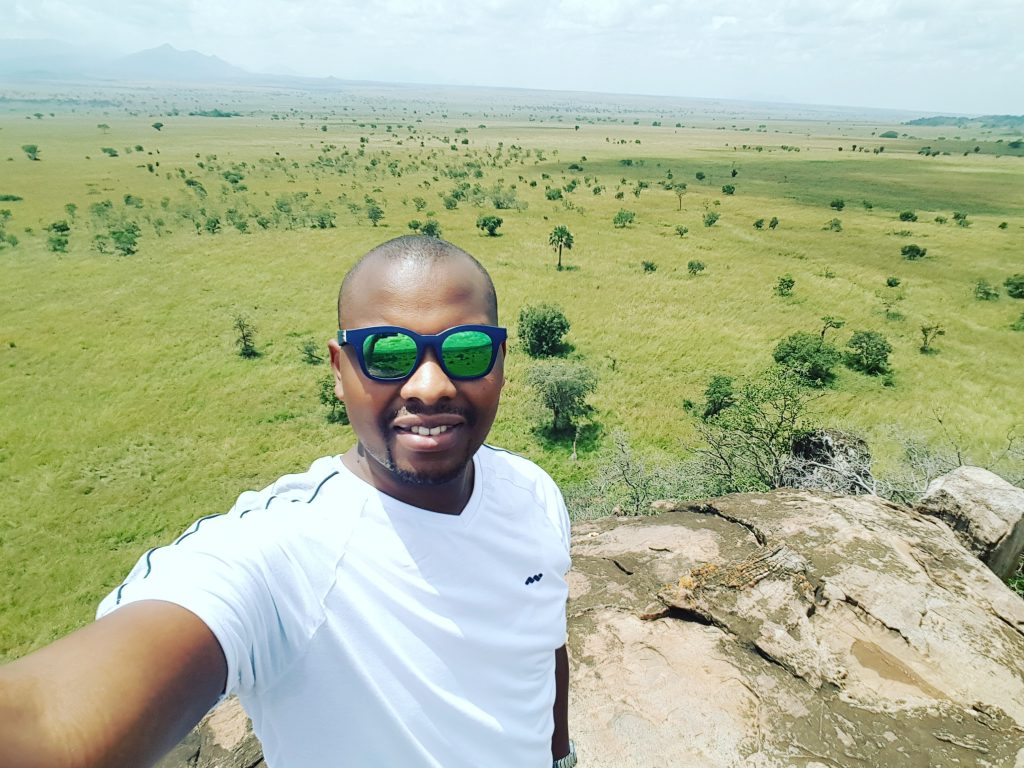 "A strong personal brand is one that has a high level of impact, which then leads to influence amongst the people who follow you. The key is to leverage social media and other social platforms and environments to create relevant and meaningful dialogues between you and the people you want to impact."– Mark Lack
Start building your personal brand
There has never been a better time to be an entrepreneur. Thanks to the internet and technology, the barriers to entry to entrepreneurship are practically non-existent. Anyone can build a brand and an audience online, and create products and services to sell to their audience.
As a freelancer or entrepreneur, you have competitors. As a personal brand, however, you don't. When you build a personal brand, there is no real competition. Sure, there might be other people and companies selling similar products and services as you, but they are not you. In fact, there is no other person in the world that is exactly like you. As an individual, you are 100% unique.
This is why building a personal brand is so powerful. When you build a personal brand, you immediately differentiate yourself from your competitors because YOU are different than your competitors.
"We all have a personal brand whether we think about it that way or not. So, let's be intentional about it. A strong brand to me means that your message is identifiable. When you have something you are known for, it lessens the perceived competition. That's huge!" – Kathy Klotz-Guest
Isaiah Jobs Rwanyekiro is the CEO of Fernando Tours Ltd and a passionate domestic tourism promotion enthusiast and can be reached for comments via fernandotoursug@gmail.com
UBL board hails Mark Ocitti for resounding growth and innovation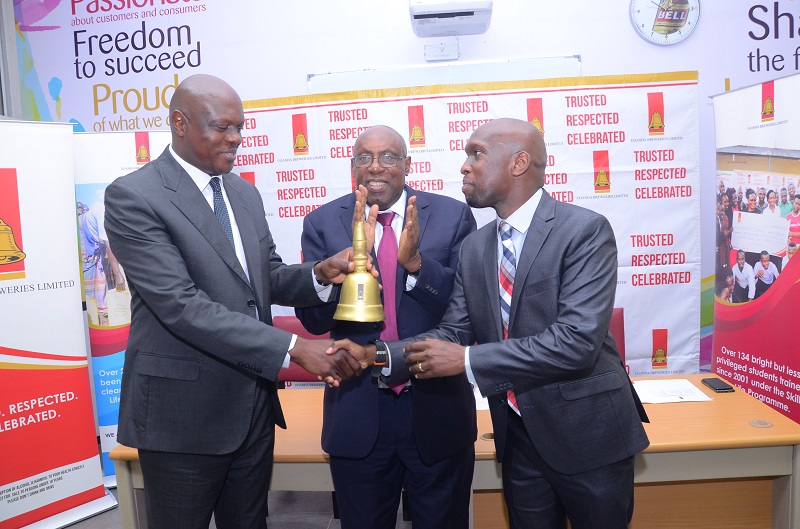 The Uganda Breweries Limited (UBL) Board of Directors, has hailed outgoing its Managing Director, Mark Ocitti for what they called: "great milestones, resounding business growth, capacity expansion, impactful community projects in education, sanitation and a spirited, empowered staff."
Addressing a farewell press conference, on Thurday, July 11th attended by UBL's senior and middle management as well as members of the media, UBL board Chairman Japheth Katto, said that Ocitti's 3 years at the brewery have set up a great foundation to deliver future "great performances" thereby "returning significant value to our investors for years to come."
"In the last 3 years, the business has registered a year-on-year average growth rate of over 30% in volumes and over 6% in topline delivery, which has cemented our market leadership of over 54% of market share by value in Total Beverage Alcohol (TBA) in beer and spirits," said an excited Katto.
"We have significantly grown our numeric distribution by over 25%, which has manifested in the distinctive visibility and increased availability of key brands like Bell, Pilsner, Tusker Lite and Guinness. This is reflected in the growth of the retail outlets handling our products by 28,000 outlets in 3 years thus growing the households we impact positively by over 80,000," he added.
Although Kato did not delve into the specific details of UBL's financial performance under Ocitti, CEO East Africa Magazine, understands that Ocitti inherited a gross turnover book of UGX377.8 billion and a profit of UGX34.6 billion for the year, ended March 2016.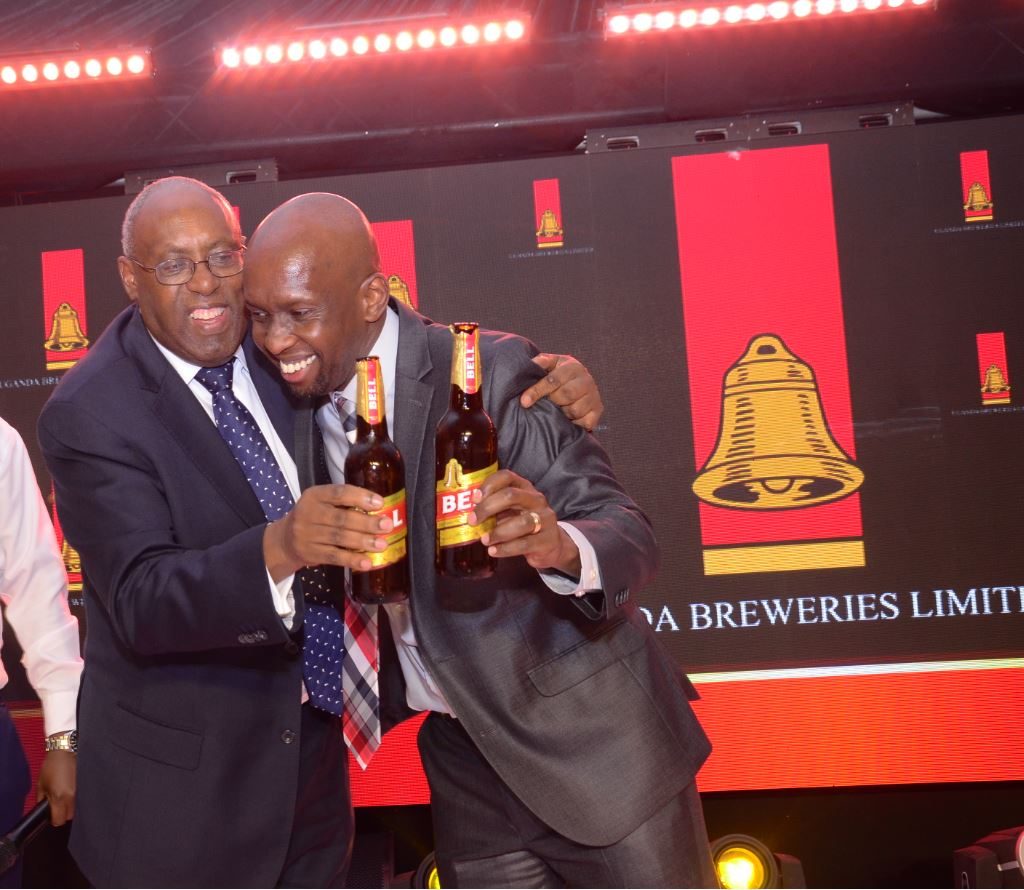 By end of March 2017, sales revenue grew by 6.5% to UGX402.5bn and in the year ending March 2018, sales revenue jumped by a further 6% to UGX426.7bn- a compound annual growth rate (CAGR) of 4% across the 3 years.
During this time, Ocitti who is a sales and commercial expert by background, narrowed down the gap between UBL and Nile Breweries, their arch-rivals from UGX189bn in 2016 to UGX126.4 billion- UBL's gross turnover for 2016 was UGX377.8bn compared to NBL's 567.7bn while in 2017 UBL sold UGX402.5bn worth of drinks compared to NBL's 528.9bn.
Ocitti's exciting, challenging and fulfilling 3 years
Mr. Ocitti is heading to Tanzania as the Managing Director for Serengeti Breweries Limited, a member of the East African Breweries Group and as such, part of Diageo, effective August 1, 2019. Ocitti who possesses over 20 years of business leadership in Oil & Gas, telecoms and beverages sectors, is the second Ugandan to lead UBL after Baker Magunda is also the second Ugandan Managing Director within the Diageo family working on the African continent, outside their home market. Ocitti also joins 14 other Ugandans that Uganda Breweries has exported to Diageo's affiliate companies in Kenya and the United Kingdom.
"On behalf of the Board and our investors, I thank you, Mark for your hard work and delivering on your commitment to build and grow the business you were given charge of. Your stewardship has sustained our leadership in innovation, delivered market share command and significantly improved the opportunity for our consumers to access their favorite brands. We challenge you to carry the winning attitude you infused in the staff and fly the Ugandan flag high in Tanzania and wherever else you will go after that," he said.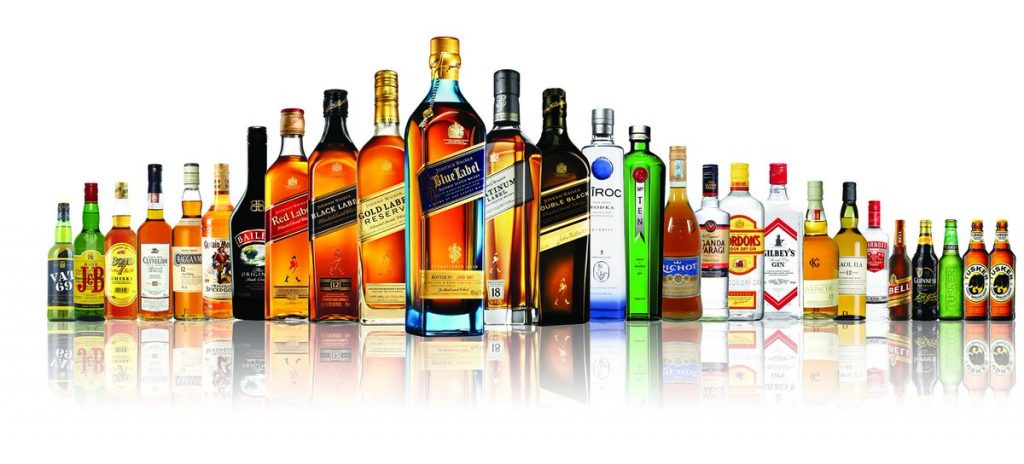 Mark will be succeeded by Alvin M. Mbugua
A seasoned commercial professional, Mbugua joined East African Breweries Limited (EABL) in May 2013 as the Group Finance Controller before transitioning to Uganda as Finance and Strategy Director in October 2015. Prior to his new appointment, Mbugua was Head of Sales of the biggest Sales division in Kenya Breweries Limited (KBL), a role that he has held for the last 17 months.
Mbugua was also recognized as 2017 Chief Finance Officer of the Year and took home the Strategy Execution Award at the Annual CFO Awards organized by the Association of Chartered and Certified Accountants (ACCA) and Deloitte Uganda.
On his part, Ocitti said he was "really honored to have presided over Uganda Breweries at a time when it has achieved the kind of growth that has been spelled out by my Chairman," he said adding that the three years had been "exciting, challenging and fulfilling all at the same time."
He said the three years, had "defined the legacy of Uganda Breweries for years to come" as UBL had "received the most overwhelming stamp of approval from our consumers as they sampled one or more each of our wide category of alcoholic beverages.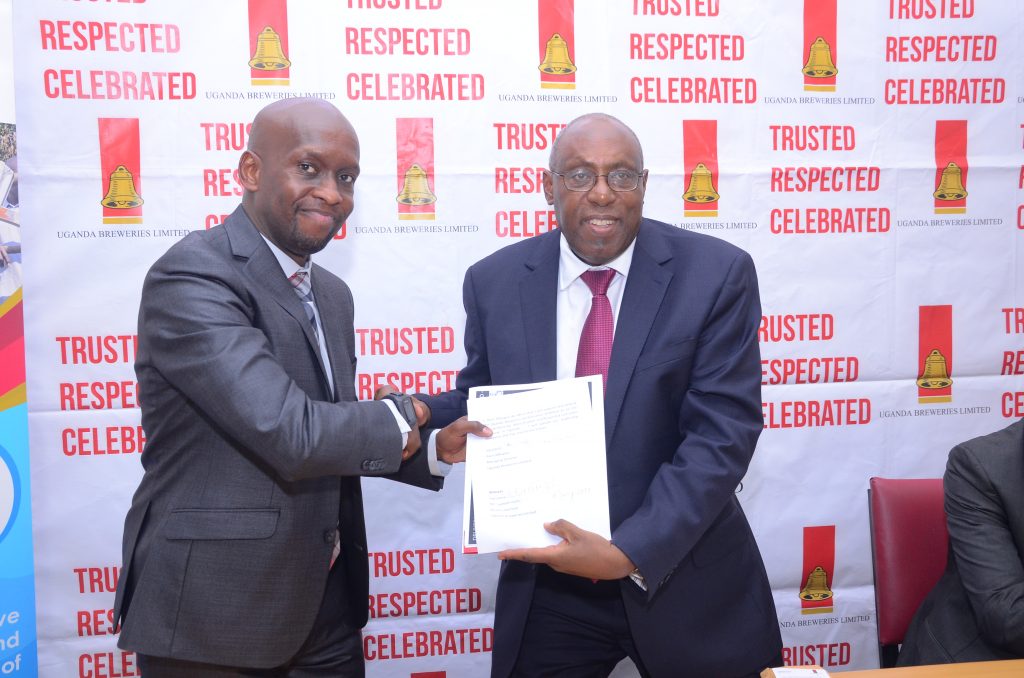 "I am really honored to have presided over Uganda Breweries at a time when it has achieved the kind of growth that has been spelled out by my Chairman," he said adding that the three years had been "exciting, challenging and fulfilling all at the same time."
Truly, truly excited to be back
Welcoming Mbugua, Katto said that he was confident in his abilities to lead the company forward as Uganda's most trusted, respected and celebrated company.
"I have no doubt that the leader we are getting in Mr. Mbugua will enable us to continue to deliver unprecedented sustainable growth whilst continuing to drive a winning culture for our staff so we can export more Ugandan talent to take over more corners of this continent," said Kato.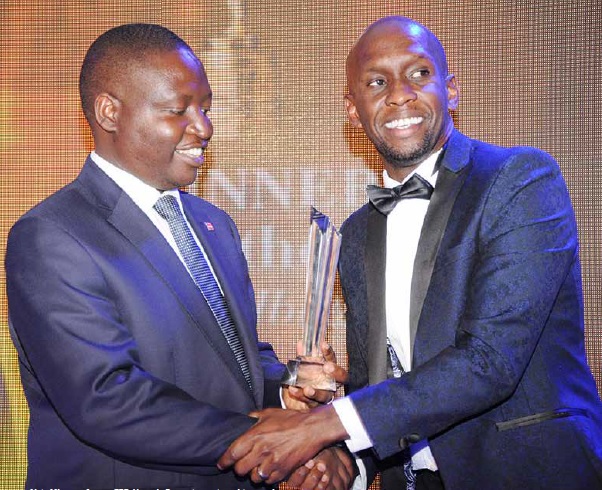 Mbugua, who said he was "truly, truly excited to be back" said his return was a in "a big way a continuation of the building blocks" laid before when he was Finance & Strategy Director and that he returns as a "much more experienced and fine leader" following the commercial role he played in Nairobi, after Uganda.
"I truly feel humbled to be taking the stewardship of the 4th largest tax payer in Uganda. It is no light task, I must bear witness to that. Chairman, with the confidence that comes from the board and yourself, I really want to lay out and commit, on behalf of myself and my team, that we will continue the great work and achievements left by Mark Ocitti and the other MDS who left before," he said.
"UBL has been around now for over 70 years. We are the generation that is taking UBL into the 2020s and see UBL become 80 years old; it is no mean feat and we do not take it lightly. We understand what our forefathers have done before, we appreciate what Mark and his team have done up to this point and ours is to continue the heritage; that great story and hopefully, pass over a company to the next generation that is far greater than what we found it. That is the only gift that we can give back to Uganda, the young people coming up, and to ourselves, as we serve in leadership at this time," he said.
TREATING SMALL BUSINESSES: Dr. Innocent Nahabwe's practical guide on how to handle partnerships, money, people and competition for entrepreneurs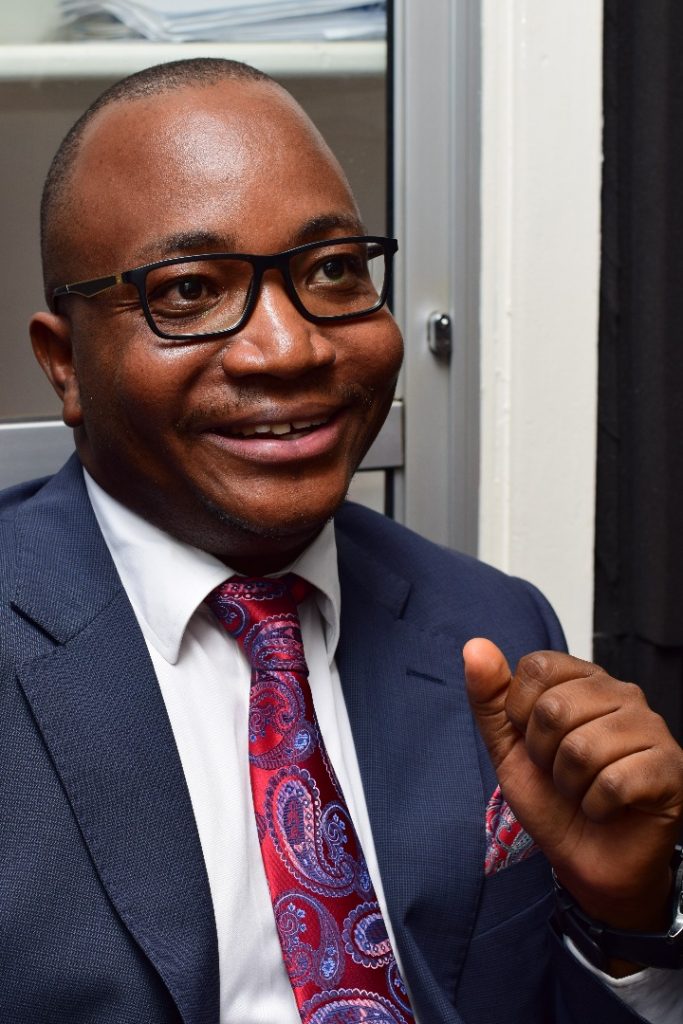 Dr. Innocent Nahabwe is best described as a jack of many trades, and perhaps, master of many of them. He is an all-round entrepreneur, marketing pundit, writer, veterinary doctor and father.
He recently outed a book, Treating Small Businesses- a smooth cocktail of how to handle partnerships, money, people, competition and marketing and how to remain sane in a crazy business environment.
CEO East Africa Magazine's Muhereza Kyamutetera, sat him down both for insights from his book as well as from him experience running small businesses.
---
Describe Innocent Nahabwe for us.
I am many things. I am a human, 38 would make me middle age, male. I am a veterinary Doctor by training who has ventured into Marketing (I hold an MSc Marketing from Makerere University). I am businessman, media practitioner who has made attempts at writing.
I am a father and son. In short, I am a hustler struggling to stay afloat.
What inspired you to write your book, Treating Small Businesses?
I realised that whereas everyone aspires to have big business, most of us will realistically only do small business. Access to capital; the issues with the stock exchange that keep out small business from the Stock exchange hence denying them capital, lack of accessible investment banks or firms continues to limit how far most entrepreneurs will go.
Uganda has been listed among the most entrepreneurial countries but most entrepreneurs will remain small businesses and the bulk of these entrepreneurs are into the service sector – boutiques, saloons, bars, restaurants, cottage firms etc. Most of these start and fail before their first anniversary causing lots of frustration to budding entrepreneurs and those after them.
I have been lucky to run and sustain several small businesses and it was my hope and desire to share the little information I have with fellow small business owners.
This inspired the book.
Why should anyone want to read or buy the book?
The book serves two purposes. One, it shares my experiences told in a humorous manner that most people will relate to. I am within the age bracket of most of the targeted readers. I go through their challenges. I lose some, win some and share honestly my experiences. It's best to buy the book and learn from my mistakes than learn from your own. Books I have read have helped shape my approach towards business and I share honestly and in detail.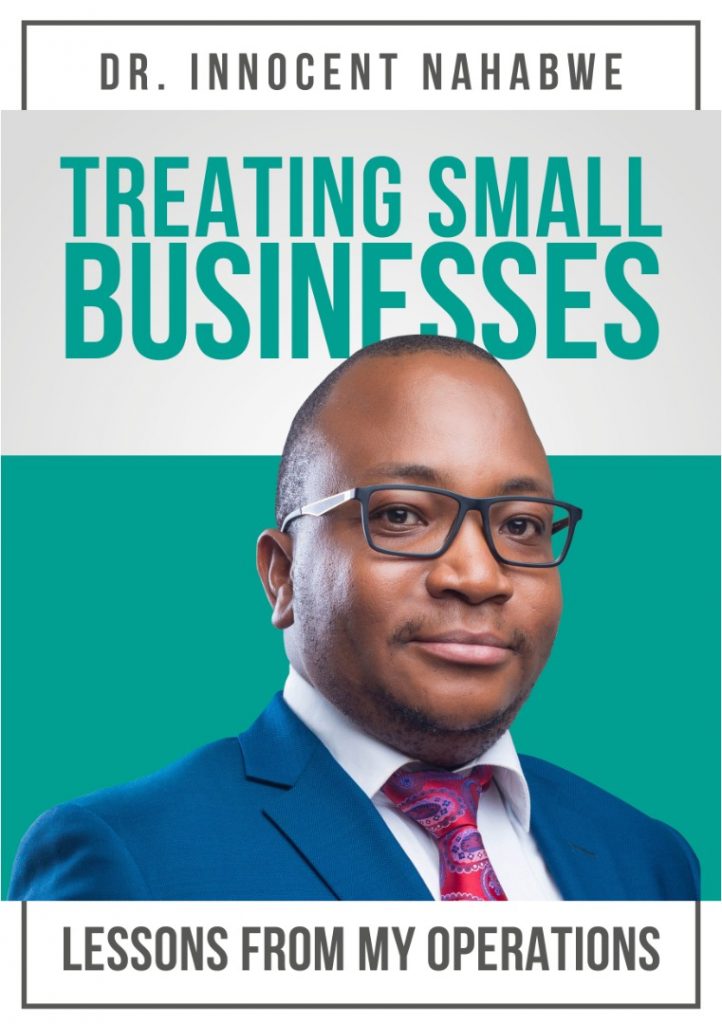 Also, I share my lessons and insights on what makes or breaks business. For anyone trying to do business, this is important for them.
What would you say are the top 5 pieces of advice from the book?
I don't want to pre-empt the book but I share about how to handle staff, how to handle money, how to handle competition, how to market and how to remain sane in this crazy business environment.
Based on your experience- what would you say are the top 5 mistakes small businesses make?
Most people want instant success: Business grows slowly. Even Apple started in a garage many years ago. Dr. Sudhir Ruparelia and others have taken 30 or so years in the game. We can't want to live like them in 2 years. We will kill the business.
Most people mix business money and their own money: The business is an extension of their pockets. This makes accounting hard and most of us kill our businesses ourselves by being bad parasites. We become cannibals.
Lack of book keeping: Most people have shops and don't know the value of the stock they have. Money comes in and goes based on intuition. Stocking is done based on requests. In the book, I suggest simple mathematics (Primary 4 mathematics is enough) with a simple equation to use to track performance, and have proper records. It is a must for every business to have proper records and track performance.
Not giving business enough time: Most people have business as their side hustle. We keep our jobs and hope business will grow on its own. Just like a baby, I explain in the book how to look at your business and create more time within the regular day and get the best out of the business. You can't invest in a business and let it be a by the way.
Mixing emotions and business: Many of us get emotional. We look at business as our baby. We do what we love. We do business for us and not the customer. Even when it fails, we stick with it and it sucks us dry. We need to understand that business is business. It is about money- treat it as business; principally for money.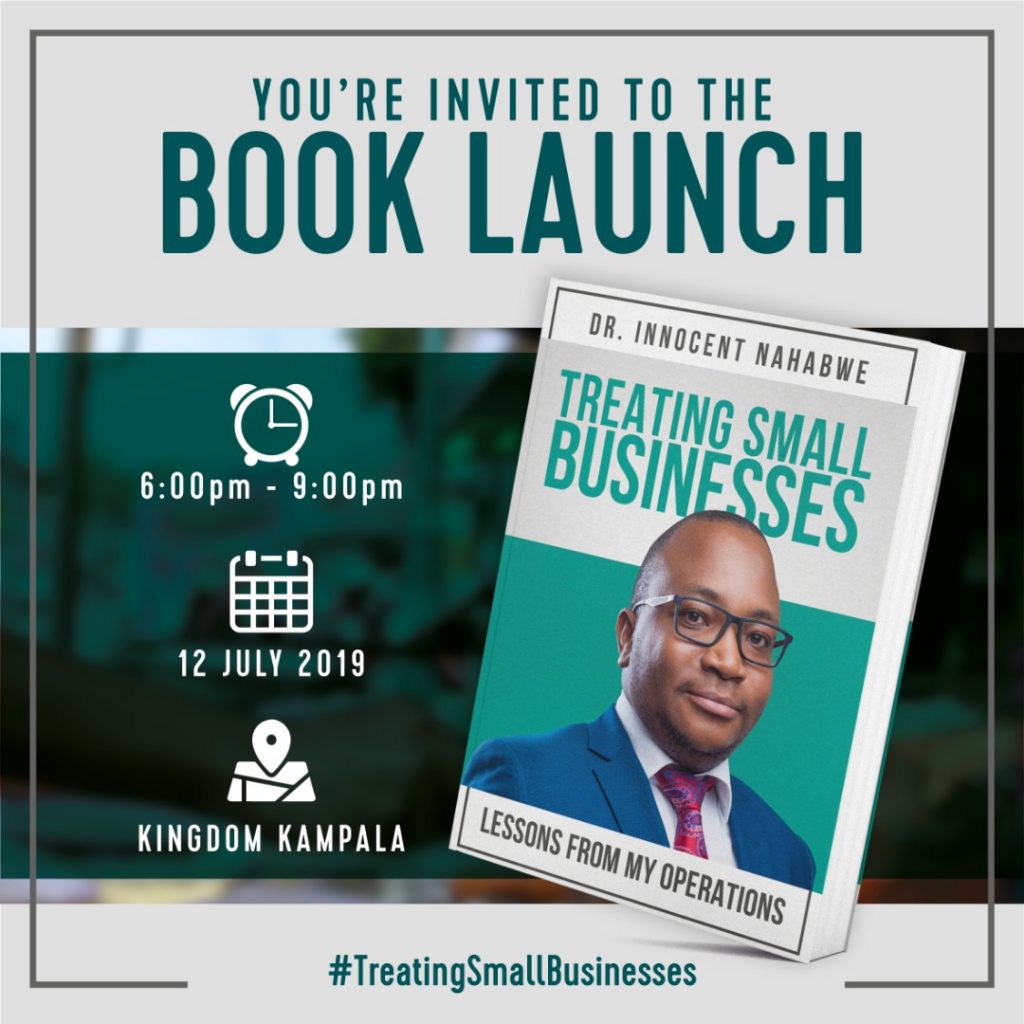 Don't mix family, relatives, friends in the business. Debts must be paid. It must make money. If it fails to work, regardless of how much you love it, let it go. If you get a good offer that makes business sense, sell. Don't be attached.
More, I share in the book.
Given your experience, would you say government has been helpful to small businesses?
I think so.
There are still many challenges but there have been improvements in power, infrastructure, and government systems such as Uganda Revenue Authority (URA). You can now handle your own taxes easily. However, a lot more can be done. We need more skills. We need centralised marketing. I think cooperatives that allow small holder firms to trade together like Coffee Marketing Board , Lint Marketing Board etc. can help farmers manage quality, work on prices, take advantage of economies of scale, bargain for supplies, access extension services and expertise, buy similar equipment for ease of repair, have strategic partnerships which would make it easier.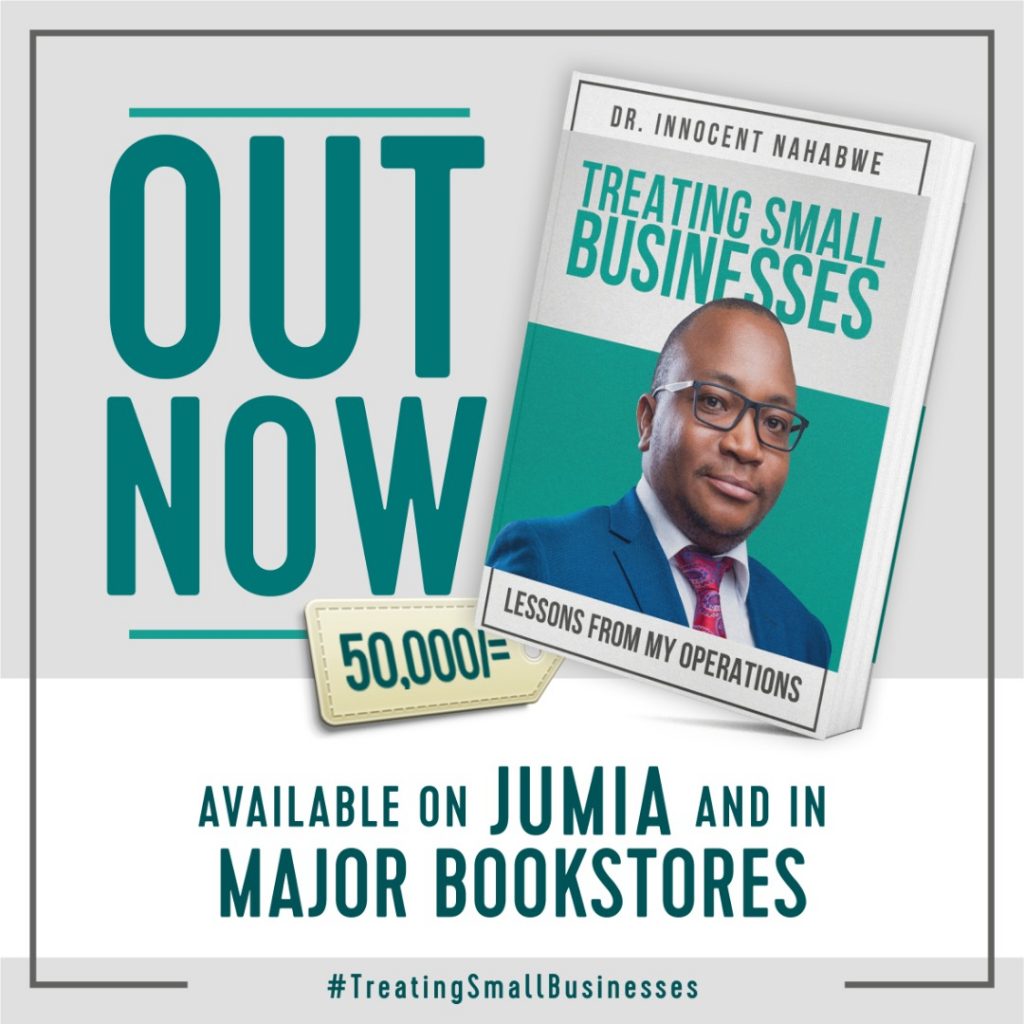 If you were appointed the minister of finance today or if you became president what are some of the things you would do to help small businesses?
I fear politics.
I would probably give one look at providing advisory roles. I would organise all industries into cooperatives. We would zone businesses so that particular areas produce particular products. That helps in corroboration and government support. If Coffee was from Masaka and Mbale, focus would be easier. Then milk from Mbarara, millet from Soroti and may be rice from the Eastern region. This would help support farmers and small industries with market, storage, extension services etc. As of now, everything is everywhere.
Considering that most people are into agriculture, most support would go to value addition and agricultural processing followed by aggressive marketing. We have a competitive advantage as well as comparative advantage here. All year good weather, multiple seasons, fertile soils, central location within the region, a vast hinterland. All these would help make us a food basket mostly for organic food.
What next, after this book? Are we going to see another book soon?
Yes, I am working on another book. We are also going to do a small business clinic, a multimedia platform for helping small businesses. We will have small business master classes and work towards spreading this gospel of growing small business in as many places as possible.
About the Author
Dr. Innocent Nahabwe is a serial entrepreneur and a man of many firsts as well. He is CEO and founder to Kagwirawo, Uganda's first online sports betting company; Bluecube, a leading mobile solutions company before SMS business became commonplace and Howwe.biz, the No.1 music streaming and showbiz platform, as well as Club Amnesia a popular city nightspot.
He is also CEO of 100.2 Galaxy FM – a Pioneer urban Youth Luganda station that he founded in 2013, but had by its 5th anniversary risen to an award winning station and amongst the top 5 radio stations in its category.
He also holds an MBA (Marketing) from Makerere University.
OPINION: Banning dollar rents is erroneous; reviewing the Landlord and Tenant Bill is not an option but a necessity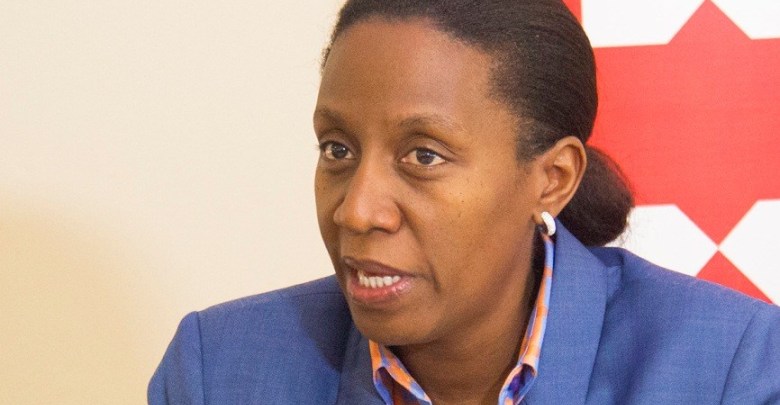 At 8.00pm on Wednesday 26th June, News broke that Parliament had passed the Landlord and Tenant Bill 2019 in its original form despite several pleas from landlords, tenants, the financial sector, and more recently some enlightened members of parliament and Cabinet ministers to review the bill and make it fit for purpose. So, what does this mean moving on?
My newspaper article last year (https://www.ceo.co.ug/taxing-landlords-real-estate-should-not-be-treated-like-fast-moving-consumer-goods/), labored to explain the dire consequences of passing the bill as had been originally drafted. For the record, and avoidance of doubt, I will reiterate some of the points I raised in that article. I am a proponent of legislation. Good legislation that will enable a strong and stable property market by encouraging and attracting local and foreign investment, creating employment in this sector, and growing our tax revenue and economy ultimately.
Contrary to what the parliamentarians are claiming, the bill as it is in no way protects the small trader or tenant, actually, it has just made their situation worse, by making them more prone and susceptible to the consequences of a weakening shilling and arbitrary rent increments. On a more macro level, the bill has diminished the comparative advantage of Uganda over other countries as a real estate investment destination for foreign and local investors who invest in hard currencies like the US dollars, for hard currency rental income streams and better yields on investment.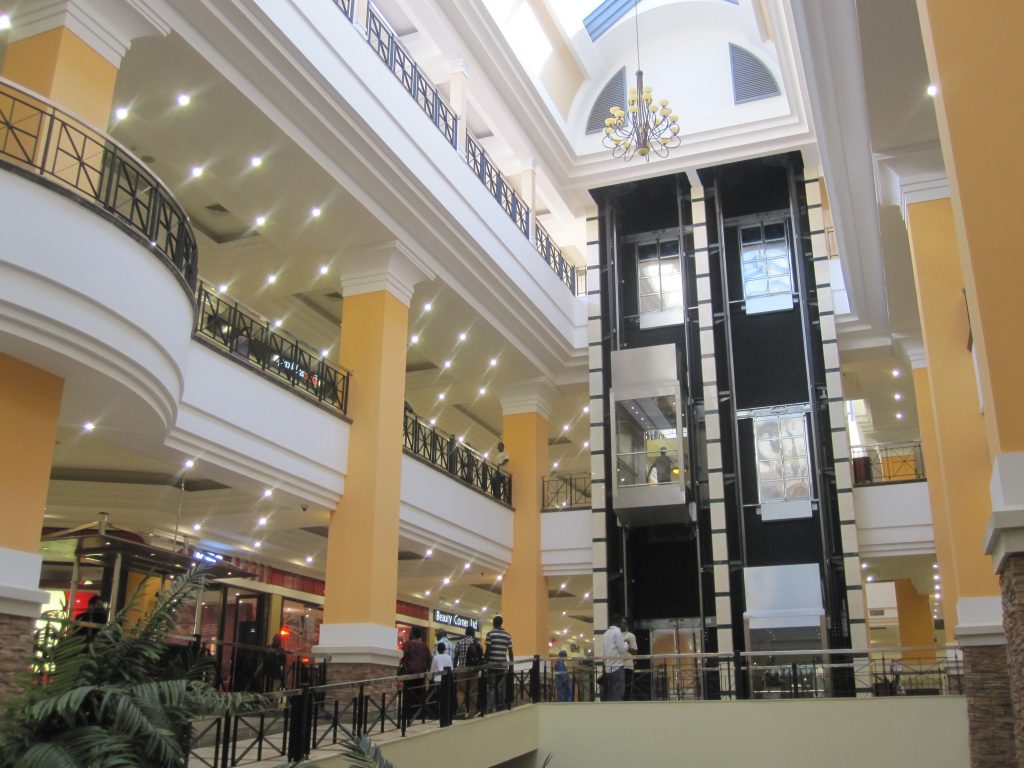 It would have been more practical to separate the act regulating commercial and residential tenancies, instead of having them regulated under the same Act. For obvious reasons, these tenancies are different and cannot be regulated the same way. The law regulating an apartment, will not be applicable to that regulating a shopping mall. For example, the capital costs incurred by a residential tenant to fit out their apartment with movable fittings, cannot be compared to those incurred by a retailer in a shopping mall. Some retail anchor tenants incur fit out costs of up to $5m! As such, the latter will require guaranteed tenure for the lifespan of their tenancy whereas residential tenants require the flexibility of notice periods. The bill as passed, has protected small traders from the fixed term of a lease but will impact significantly on commercial tenants as they are not in a position to set up business where they cannot guarantee the full tenure.
The cause of arbitrary rental increments, specific to Kampala City Traders Association (KACITA) tenants, is simply because the relationship between the landlords and tenants is informal. The tenants have no tenancy agreements, and landlords take advantage of this. Treating the symptom of increasing rents is pointless if the root cause has not been addressed. You cannot enforce the terms of a verbal agreement and this should not be an option if they hope to achieve their desired objective.
Question, why are these challenges of arbitrary and unfair rental increments not seen in the more prime malls where tenants are paying dollar rents? Answer: because the landlord / tenant relationship is formal, contractually bound by a lease agreement which is signed by a willing tenant and willing landlord prior to tenant taking occupation. The terms and conditions of the lease are very clear, both parties know what to expect and there are no surprises. A landlord cannot decide to wake up one morning and shut down an entire mall (which has become a habit downtown) to settle scores with their business partners, leaving tenants totally helpless. Is this also because of dollar rentals? This impunity from landlords is because there is no legal recourse.
All attention and focus have been given to the issue of currency in which rent will be paid, and this seems to be the fulcrum on which the need for a Landlord and Tenant Bill is turning. However, addressing this issue alone is pointless, if other aspects of property management, and financing are ignored. As I have argued before, this issue is bigger than KACITA, and KACITA is not Uganda. Neither do they control the property market of Uganda. In fact, even their contribution to the tax revenue of the country is incomparable to property developers / owners of commercial properties in the country at large.
How then do you ban dollar rentals, without giving due consideration to other factors in the property development cycle and value chain? It is inconceivable to outlaw dollar rents without bearing in mind the impact of such a regulation on the finance sector, and the economy as a whole. I am hoping that our Honourables are aware that dollar denominated loans are cheaper (8%) than shilling loans (20%), which is why most commercial properties are financed by dollar loans. This being the case, were the banks consulted on the feasibility of converting these dollars denominated loans to shilling loans? In order for the borrowers to afford their repayments they will have to increase the rent extortionately and the tenant will pay the price. However, there is also a possibility that the banks will not accept to reschedule these loans. Have the repercussions of this been thought through? Or the fact that non-performing loans will increase, repossessed properties will become the order of the day; crashing the property market to smithereens?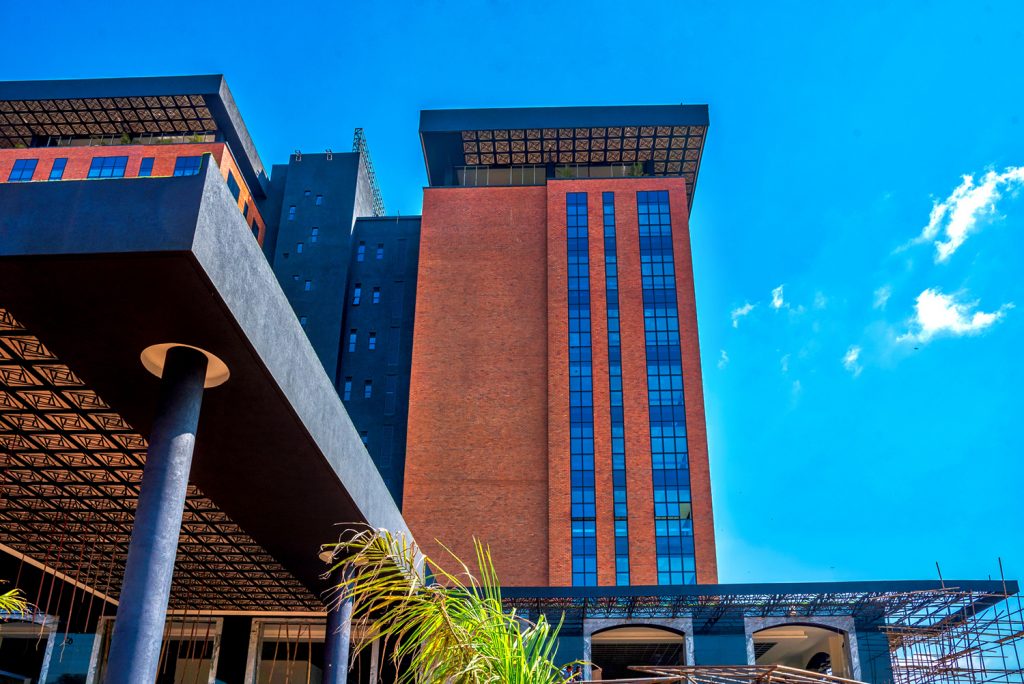 The arguments in parliament were that countries like UK, USA, Europe, China, insist on local currency rents. This is correct, but why? For example, the USD is found in a pair with all of the other major currencies and often acts as the intermediary in triangular currency transactions. This is because the USD acts as the unofficial global reserve currency, held by nearly every central bank and institutional investment entity in the world. It is for this reason that Uganda fixes her exchange rates to the USD to stabilize it, rather than allowing the free (forex) markets to fluctuate its relative value. Why is this the case? Because of the volatility of the shilling to many external factors. Pray I ask, is the shilling a globally traded currency? When our honourables travel to America, are they able to take shillings and exchange them for dollars at JFK Airport? Or London Heathrow for that matter? But you can exchange dollars in London, Japanese Yen in Switzerland, and the Euro in South Africa. The common thread being that these are strong, stable currencies.
You cannot pass a bill on the whims of 1 interest group (tenants) to the economic and social disadvantage of the rest of the country
No prudent investor will go to America, and get property development financing in Pounds Sterling or Euros, simply because it would not make any economic sense. It would be more expensive to borrow in any other foreign currency than the local currency – the USD. Why? Because the USD is a strong, stable currency, and there are several federal reserve banks with adequate deposits to lend at affordable rates. In Uganda it is cheaper to borrow in USD because the reverse is true. It will also make sense to make loan repayments in the same currency as you have borrowed, because 1. it is the terms and conditions of our financing institution and 2. dollar rentals are cheaper than shilling rentals because they are more stable (minimal fluctuation to CPI). At the end of the day, $10.00 per square metre converts to 37,550/- and can fluctuate up or down but mainly upwards, by up to 30% in 1 year. Rentals will still remain pegged to the dollar, but paid in shillings, subject to the exchange rate, and annual escalations on the shilling of over 20% to keep up with interest rates, instead of 3% escalations on the dollar as is the market rate. So, who will be most affected by the dollar rental ban? The bill attempts to limit the extent of the above collateral damage to the tenant by stating that rent increments per annum will be capped at 10%. Are they also going to cap interest rates?
I am sure the honourable Parliamentarians also appreciate why our finance costs are high? Put simply, our savings as a banked demographic are low, therefore banks do not have enough deposits to lend at affordable rates. They in turn need to borrow the money they require to lend to borrowers, and this comes at a cost (both of borrowing and hedge against forex losses). Shouldn't we be focusing more on how we can increase savings and deposits as a means to lowering interest rates, and stabilizing the shilling?
The need to review this bill is not an option, it is a necessity, or our property market is going to be destroyed. The Uganda property market does not operate in a vacuum, and is a market which is open to both local and foreign investors, not just tenants. We must legislate for all with a long-term view on things. You cannot pass a bill on the whims of 1 interest group to the economic and social disadvantage of the rest of the country! China and America have shown increased interest in investing in Uganda's real estate sector. I am not certain however, that with such legislation which makes the ease of doing business in Uganda rankings plummet, alongside facing the fear of being imprisoned for "annoying" a tenant, and the inability of a landlord to distress for rent pits Uganda as, an attractive investment destination for property.
I am appealing to His Excellency The President of Uganda, not to assent to this bill in its current state. Property experts and professionals have offered their free services to help draft a better bill which will stand the test of time and encourage a vibrant property market in Uganda, but to no avail.
Author is Judy Rugasira Kyanda, MRICS
Managing Director, Knight Frank Uganda