Personal brands: What does it take to build one?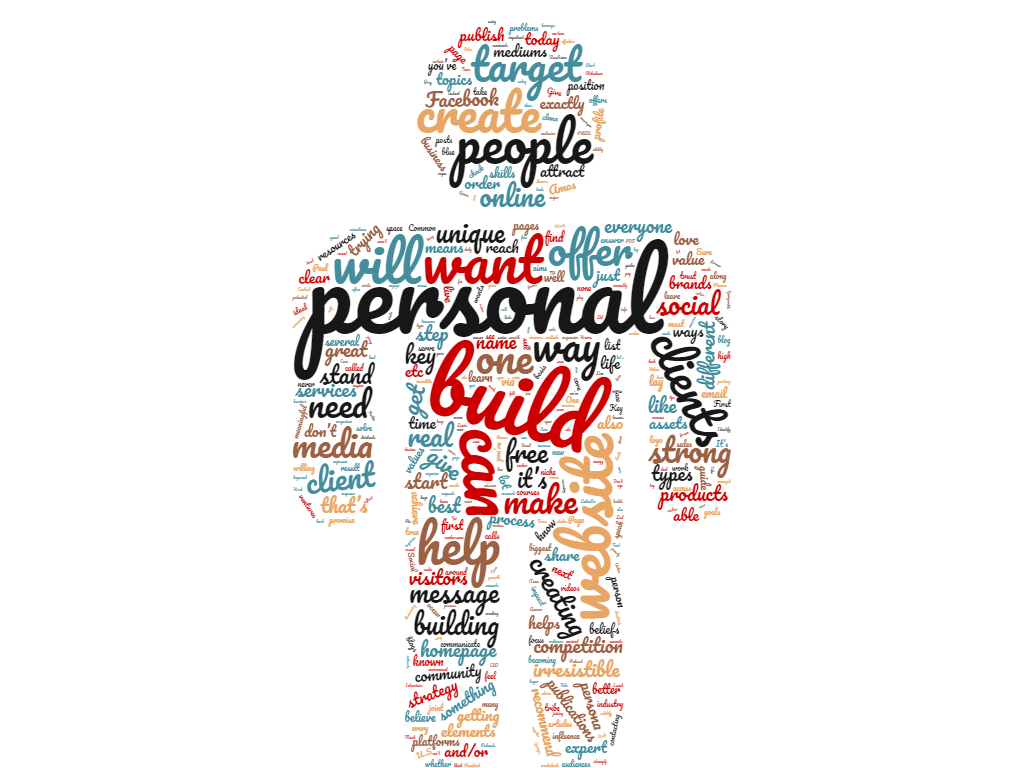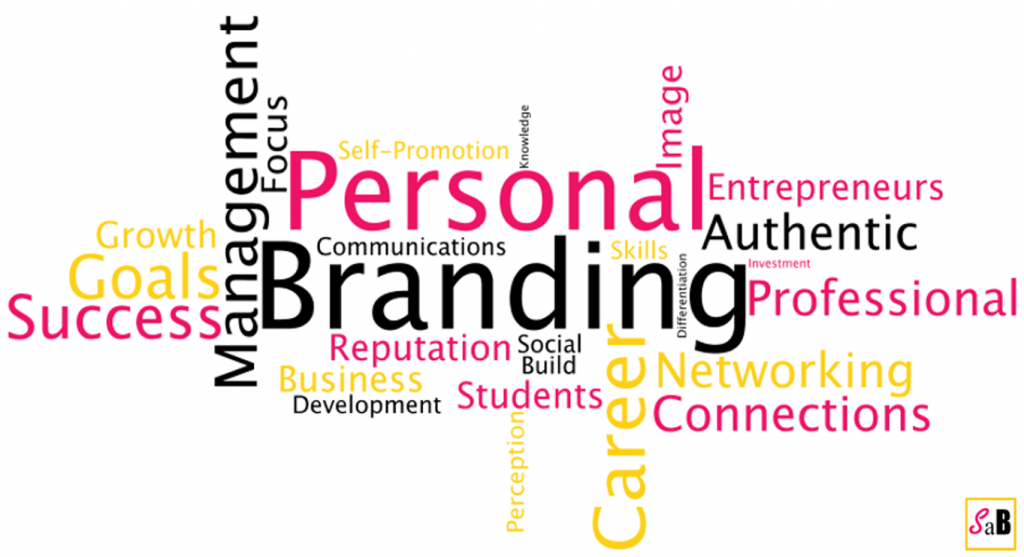 First things first, let us ask ourselves very simple questions. What is that one word that people use to describe you generally? What is your signature definition? This is because every one of us today is a brand. What do people most remember about you?
When you speak to people on phone or in real life, how do you make them feel interacting with you? Do you leave them feeling buoyed and happy to meet you, do you inspire them or do you drain energy out of them? Is dealing or working with you a smooth process or actually people find it cumbersome and tiresome dealing with you?
Are you responsive in your communication, do you respond to your messages, emails or phone calls and when you respond how do you respond? Is it with an impatient voice of "am busy and the earlier you get off the line the better or it is with a warm welcoming smile that can even be felt through the airwaves?"
How you portray yourself online; is it in sync with actually who you are in real life or there is a disparity. For example when I deal with Amos Wekesa the real man, is he still the same as the person I read and follow online or in real life he is different?
As a freelancer or entrepreneur, you have competitors. As a personal brand, however, you don't. When you build a personal brand, there is no real competition. Sure, there might be other people and companies selling similar products and services as you, but they are not you. In fact, there is no other person in the world that is exactly like you.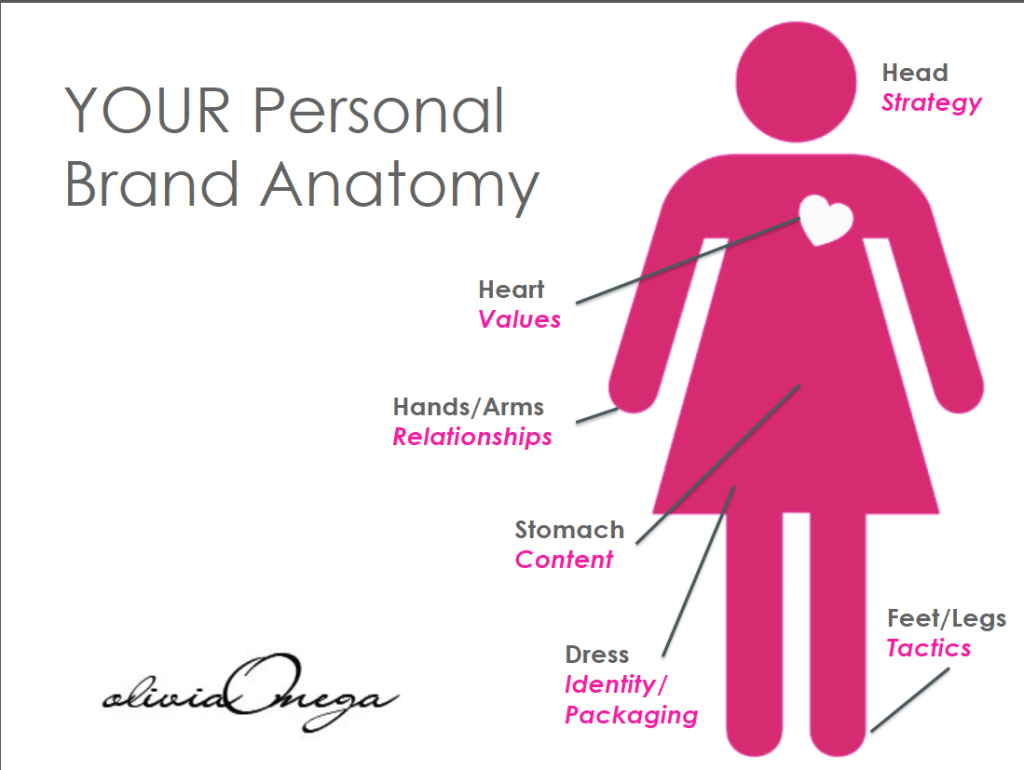 As an individual, you are 100% unique.
"When you build a brand that's 100% based on you, you lay the foundation to capitalize on your own blue ocean – a space where you can operate in an uncontested marketplace, free from traditional competitive forces – because none of your competitors can replicate or clone all that's unique and proprietary to YOU." – Paul Ramondo
"A strong personal brand is cohesive, clear and consistent and aims to serve a specific audience. A personal brand is important for an entrepreneur because it's the best way to share your authentic message and attract YOUR specific tribe!"– Jennifer Gottlieb
Why creating personal brands is the way to go today?
For freelancers and entrepreneurs, building a personal brand has never been more important than it is today. Anyone with access to the internet and social media can build an audience, position themselves as an expert and start attracting clients for their business. And that's exactly what a lot of people are doing. Here in Uganda the perfect examples of people that have made themselves personal brands that I know are like Amos Wekesa.
A recent study by Upwork in the USA revealed that the freelance workforce is growing at a rate 3x faster than the overall workforce in the U.S. By 2027, freelancers are expected to make up the majority of the U.S. workforce.
While it's great to see that so many people are embracing their entrepreneurial spirit, this also means that every self-employed freelancer, independent contractor and entrepreneur will soon face more competition than they already do. The key to differentiating yourself from your competition is building a personal brand.
Here below I will take you through tips of how to build a personal brand:
1. Build your foundation
The first step to crafting your personal brand is to lay a foundation that you can confidently and authentically build upon. The key principle here is authenticity.
There is a misconception that building a personal brand means crafting a persona. But a persona, by definition, is a facade. It's not a true reflection of who you are, and therefore, it's inauthentic.
Your personal brand should not be an inauthentic persona. Branding is not about positioning yourself as something that you are not. It's about purposefully and strategically showcasing your authentic self to your audience and your customers. Your personal brand should be a true reflection of your skills, passions, values, and beliefs.
"You want to find the special thing that is YOU and make your brand all about that. You can't make it up, it has to be real (though it can and probably should be a little exaggerated)." – Pia Silva
Take inventory of your existing brand assets:
To build a strong brand foundation, start by taking inventory of the branding assets that you already possess. The intersection of these assets is where you should build your personal brand.
Your skills & credentials: What skills have you acquired throughout your life? What training, credentials, certifications, or awards have you received?
Your passions & interests: What industries and topics are you most interested in? What are you passionate about?
Core values & beliefs: What are some of your most important core values? What do you believe in? What do you stand for? What do you stand against?
Key elements of your personal branding foundation:
Once you've identified your existing brand assets, the next step is to start piecing together the key elements of your personal brand. These will help guide your decisions as you build your personal brand:
Your brand vision: What do you want to be known for? If you became known as the world's go-to expert on XYZ topic, what would that be?
Your brand mission: Why do you want to build a personal brand? What is your purpose? Who do you want to influence? What do you want to accomplish?
Your brand message: What is the key message you want to communicate? What message do you want to consistently reinforce in your content and in your marketing? If you could only give one piece of advice to your audience, what would it be?
Your brand personality: What are some of your personal characteristics and traits that you can weave into your brand? Do you want to be perceived as very polished and professional, or perhaps more quirky and adventurous?
"A great brand starts with understanding who you are, what you stand for, understanding your marketplace, and understanding your positioning. What is the perception that you need to create in order to appeal to the target audience that you're trying to appeal to?"
2. Choose your target audience
One of the biggest mistakes you can make as you build a personal brand is trying to appeal to everyone. In reality, not everyone is your ideal client.
In order to attract your perfect clients, you must be willing to repel those who you do not want to work with. This means identifying a specific target audience and building a brand that is attractive to them.
It may seem counterintuitive, but if you try to be liked by everyone, you will attract no one. You must be polarizing in order to stand out. Not everyone that is exposed to you or sees your message will like you or resonate with you, and that is perfectly fine. You don't need to reach everyone to build a successful business. You just need to reach your perfect clients.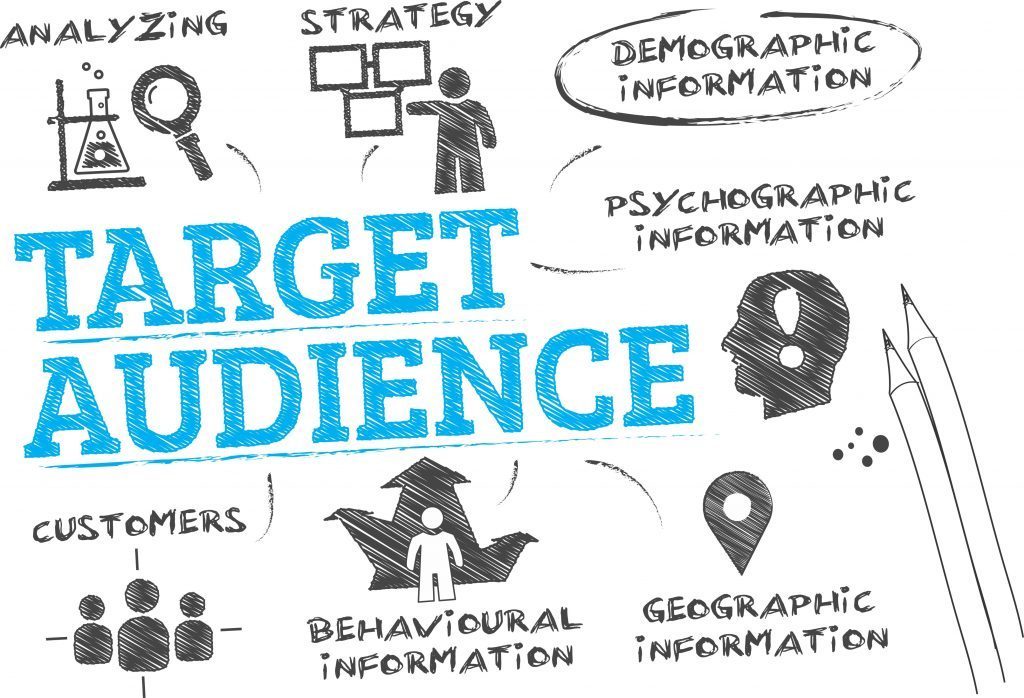 "To have a strong personal brand, you have to stand for something, believe in a certain way of doing things, and proudly communicate those beliefs from your platform. Brands who don't achieve this get lukewarm audience response and wonder why their audiences aren't called to action by their efforts." – Amanda Bond
A valuable exercise that we recommend doing is creating your perfect client profile (sometimes called a client avatar). The more you understand about your perfect client, including their desires and challenges, the more prepared you will be to create products and services that they truly want and need.
Here are some questions to help you develop your perfect client profile:
Demographics: what is their age, gender, education, relationship status, income, profession, etc.?
Desires and aspirations: what is their desired future? What are their dreams, goals, and aspirations?
Pain points and challenges: what are they struggling with? What is preventing them from achieving their goals?
To learn more about how to create your perfect client profile, check out Hubspot's guide to creating a detailed buyer persona.
"The foundation of a strong personal brand is how well you understand your audience and the problems they face. Then you can define why you care and how you solve those problems, which is what you'll be remembered for." – Kyle Gray
3. Create an irresistible offer
In order to build a profitable personal brand, you need to have something to sell to your target audience. You need an irresistible offer that helps your audience solve a specific problem or achieve a specific result.
A lot of entrepreneurs make the mistake of creating a product or service that they want, only to discover that no one else wants it or is willing to pay for it.
This is why identifying your perfect client before you create a product or service is so important. When you know exactly who you want to help, you can create an offer that is the perfect solution for them.
How to create an offer your clients will love:
The first step to creating an irresistible offer is to position yourself as a "specialist and not a generalist". Promise your clients a very specific outcome, and design a specialized offer to help them achieve that outcome. A generic offer with a vague promise is definitely not irresistible.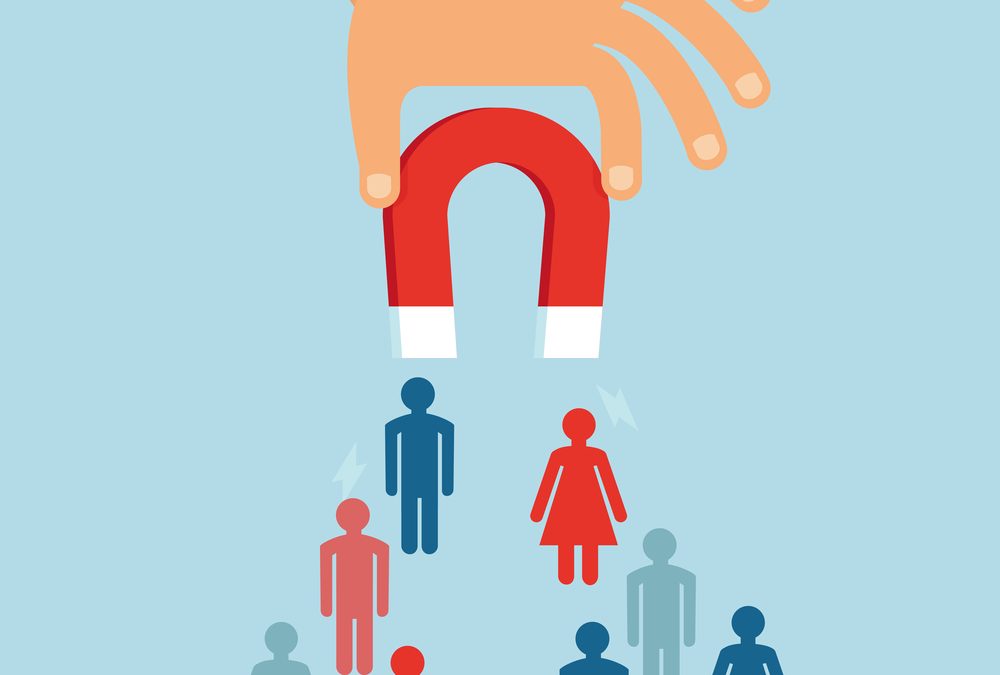 Next, find the overlap between what you love, what you do best and what your ideal clients want most. Then create an offer that sits at the intersection of these criteria. We call this the "Irresistible Offer Formula".
Irresistible Offer Formula:
What you love to do + what you do best + what your audience wants most = Irresistible offer
Once you have an irresistible offer, you need to be able to articulate it clearly to your audience. Here are two questions that you need to be able to answer clearly and succinctly:
What do you do? Your answer to this question is your value proposition. What is the value that you provide to your clients in exchange for charging them?
How do you do it? Give your process, product, or service a unique name. When you give it a unique name, it immediately stands out from any competing offers that promise the same result.
Nicholas Kusmich, a Facebook Advertising Strategist, for example, helps businesses rapidly scale revenue by getting more clients using Facebook Advertising. That's what he does. To help him stand out from thousands of other Facebook Advertising experts that do the same thing, he developed a proprietary process and he gave it a unique name: "Contextual Congruence".
Here's a screenshot from his website homepage, describing what he does in a way that differentiates him from his competitors:
"People need to know who you are and what you do in the simplest way possible. Keep it simple. You should be able to brand yourself in 5 words or less." – Grant Cardone
4. Optimize your personal website
Having a personal website is an important component of building a personal brand. Having a strong presence on social media is important too, but you do not own or control any of the social platforms that you establish a presence on. Your website is a platform that you own and control, and in many cases, visiting your website will be one of the steps your target audience takes towards becoming your client.
First impressions are critical. When your target audience visits your personal website, they should be able to immediately understand who you are and how you can help them. They should feel like they've come to the right place. If this doesn't happen with a few seconds, most new visitors will leave your website.
Perhaps more importantly, your website should be optimized to convert casual visitors into paying clients. There are several key elements required to make this happen, and most of them belong right on your homepage.
Key elements of your website homepage:
A professional logo: get a designer to turn your name into a professional logo. If you're looking for a graphic design service, you can email us at waspuganda@gmail.com and we will do it for you.
Your value proposition: make sure your value proposition (who you help and how you help them) is displayed prominently on your homepage, ideally near the top.
Professional photography: get a photographer to take several photographs of you. Use these photographs throughout your website and also for your social media profiles.
Social proof (media, testimonials): add the logos of any publications or media outlets you've been featured in, as well as testimonials from clients/customers.
A clear call-to-action: give your website visitors a clear next step, whether it's joining your email list, registering for a free webinar, or applying for a free consultation.
Other important pages for a personal brand website:
In addition to your homepage, here are the other important pages that your personal brand website should contain:
About page: share your personal story. How did you get into your industry? What experience and credential do you have? Who do you help? How do you help them? Why do you do what you do?
To see an example of a well-written About Page, we recommend checking out Chris Ducker's website here. Here is a screenshot of just one part of his About Page, where he shares his personal story:
Products/services: make it easy for your website visitors to become clients/customers. List any products, programs, services you have for sales, along with links to learn more about them or purchase them (depending on what your sales process is for each one).
On Sunny Lenarduzzi's "Work With Me" page, for example, she has several drop-down menus that provide additional information about her various offers, including free resources, coaching programs and online courses:
Content and/or free resources: blog posts, podcast episodes, helpful videos, or lists of resources you've created or recommend.
Contact page: give your website visitors a specific way to contact you. Give them different methods for contacting you (email, social media, etc.) based on why they are contacting you.
One of the best contact pages we've seen comes from Lewis Howes. To help organize incoming contact requests, he has different contact forms created for different types of inquiries:
"When you build a brand that's 100% based on you, you lay the foundation to capitalize on your own blue ocean – a space where you can operate in an uncontested marketplace, free from traditional competitive forces – because none of your competitors can replicate or clone all that's unique and proprietary to YOU." – Paul Ramondo
5. Have a content strategy
Creating and distributing free content is one of the most effective ways to build your brand and earn the trust of your target audience. Instead of trying to convince your audience that you can help them, you create content that actually helps them. This builds trust and helps to position you as an expert and an authority in your industry.
It is not a coincidence that the most successful personal brands today (Grant Cardone, Marie Forleo, Gary Vaynerchuck, Amos Wekesa, former PRAU President Henry Rugamba just to name a few) publish significant amounts of content online to help build and nurture their audience.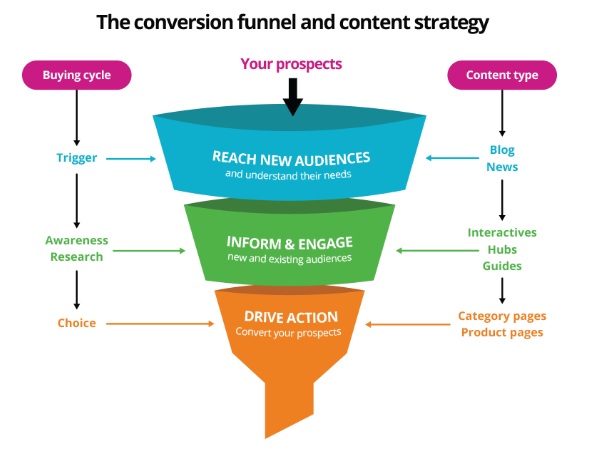 Creating a content strategy for your personal brand:
To create a content strategy for your personal brand, start by creating a list of all of the potential topics that would be helpful for your target audience. Google's Keyword Planner, BuzzSumo, and Answer The Public are all great tools for doing keyword research and discovering popular topics.
Once you have a list of topics to create content on, the next step is to decide which type of content to create and where you will publish that content.
Common content types and platforms:
PDF guides, checklists, worksheets
Podcast directories (iTunes, Stitcher, etc.)
Other blogs and online publications
Social media (LinkedIn, Facebook, etc.)
"Identify some core themes in which you strongly believe and build a series of content around that and then keep hammering it home." – Sam Mallikarjunan
Focus on quality & consistency
For content marketing to work, it's important to focus on quality and consistency. Don't publish content that will reflect poorly on your brand, and be consistent with how often you publish new content for your audience. Content marketing is a long-term play, but it pays incredible dividends when done correctly.
Creating and promoting content is also more time consuming and expensive than most people realize. For that reason, we recommend starting with 1-2 primary content types (such as blog posts or videos) along with 1-2 primary content mediums (such as YouTube – for more info Youtube Marketing Guide or Facebook). Once you start getting good results with your primary content types and mediums, then go ahead and expand into other content types and mediums to reach more people. To learn more about how to high quality content, check out our complete guide to creating epic content your customers will love.
"A strong personal brand is cohesive, clear, consistent and aims to serve a specific audience. A personal brand is important for an entrepreneur because it's the best way to share your authentic message and attract YOUR specific tribe!"– Jennifer Gottlieb
6. Have a visibility strategy
Publishing content on your own platforms is a great way to build your audience, but it also takes a lot of time. A faster way to build your audience is via exposure to other people's audiences.
Here are some common ways to increase your visibility:
Interviews & PR: get interviewed as a guest expert on podcasts, virtual summits, as well as for traditional media including TV, radio, and print magazines.
Guest blogging: write articles for other blogs and online publications that your target audience reads.
Public speaking: apply to speak at live events, local Meetup groups, and conferences that your target audience attends.
Partnerships & joint ventures: Building mutually beneficial relationships with other people and companies can lead to a number of opportunities including guest blogging, interviews, joint ventures, partnerships, and customer referrals.
"The single biggest growth hack is getting yourself featured on major publications. If you want to build authority and credibility in your niche, what better way to do that than getting one of the most prestigious brands to mention you? This gives you instant credibility."– Ulyses Osuna
7. Build a community
Instead of trying to build a large and broad audience, shift your focus to becoming a leader of a community in a specific niche. Define your target audience, and build a community for them to interact with each other, share ideas, support each other, and reach out to you directly.
Here are a few ways you can build a community around your brand and business:
Facebook/Whatsapp Groups: Create a private Facebook/Whatsapp Group for your audience and/or clients. This will give you the opportunity to engage in meaningful conversations with your audience on a daily basis, and just as importantly, give them an environment in which they can interact with and support each other.
Live Events: Host live events so your audience and/or clients can spend time with you in-person. Casual meetups, private dinners, workshops, retreats, and mastermind groups are all great ways to solidify long-term relationships with your audience.
Membership Sites: Create a membership site where in exchange for a nominal monthly fee, your clients can have access to exclusive content, live calls and/or webinars with you on a regular basis, and the ability to interact with each other via a members-only forum or group.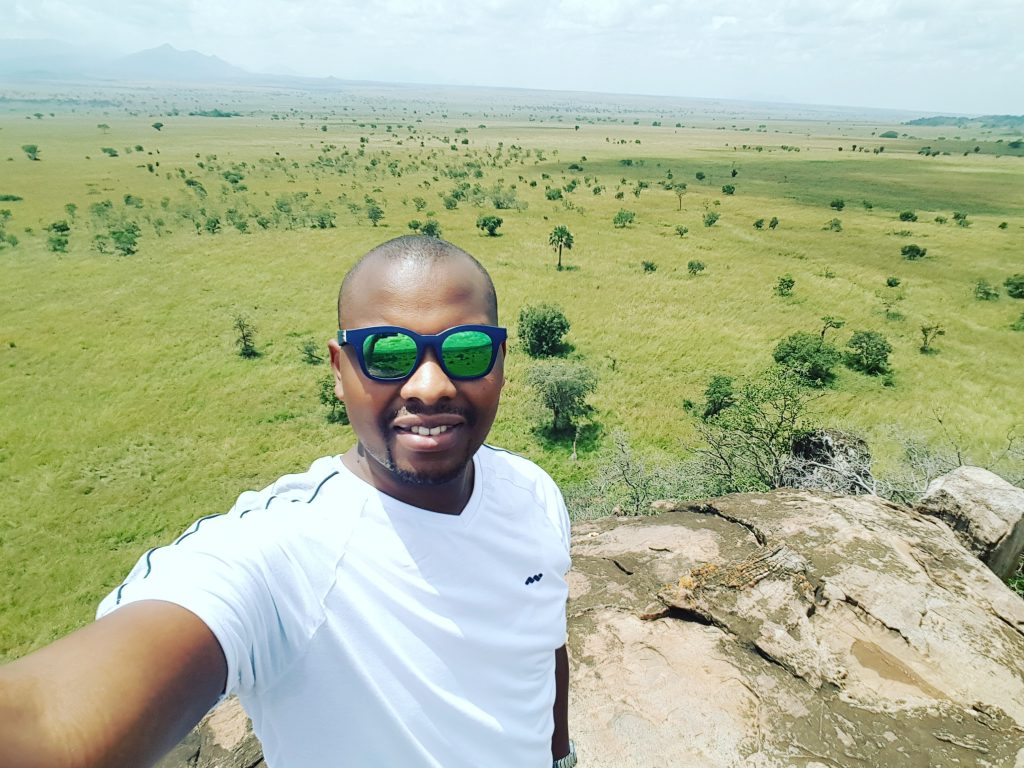 "A strong personal brand is one that has a high level of impact, which then leads to influence amongst the people who follow you. The key is to leverage social media and other social platforms and environments to create relevant and meaningful dialogues between you and the people you want to impact."– Mark Lack
Start building your personal brand
There has never been a better time to be an entrepreneur. Thanks to the internet and technology, the barriers to entry to entrepreneurship are practically non-existent. Anyone can build a brand and an audience online, and create products and services to sell to their audience.
As a freelancer or entrepreneur, you have competitors. As a personal brand, however, you don't. When you build a personal brand, there is no real competition. Sure, there might be other people and companies selling similar products and services as you, but they are not you. In fact, there is no other person in the world that is exactly like you. As an individual, you are 100% unique.
This is why building a personal brand is so powerful. When you build a personal brand, you immediately differentiate yourself from your competitors because YOU are different than your competitors.
"We all have a personal brand whether we think about it that way or not. So, let's be intentional about it. A strong brand to me means that your message is identifiable. When you have something you are known for, it lessens the perceived competition. That's huge!" – Kathy Klotz-Guest
Isaiah Jobs Rwanyekiro is the CEO of Fernando Tours Ltd and a passionate domestic tourism promotion enthusiast and can be reached for comments via fernandotoursug@gmail.com
Bank of Africa's Arthur Isiko on the bank's quest to transform Ugandan SMEs and the future of banking
Arthur Isiko (FCCA), is a seasoned banker who has spent 17 years in banking at BANK OF AFRICA's Uganda country operation. He joined the Bank in 2003 from PricewaterhouseCoopers as an Audit Manager and rose to become the Head of Finance, a role he served in for 6 years. In April 2010, he was appointed the Bank's Executive Director and later became Managing Director in October 2015. He holds a Bachelor of Commerce degree in Accounting from Makerere University and an MBA from the University of Warwick.
Since taking on the role, the Bank has steadily grown its total asset book by 64% from UGX 498billion in 2014 to UGX 815billion by end of 2018. There has also been a notable turn around in profitability from UGX 1billion in 2014 to double digit figures of each of the last three years with 2018 at UGX 12.6 billion.
CEO EA Magazine, caught up with Mr Isiko on a number of insights about Bank of Africa, the banking industry and several other issues.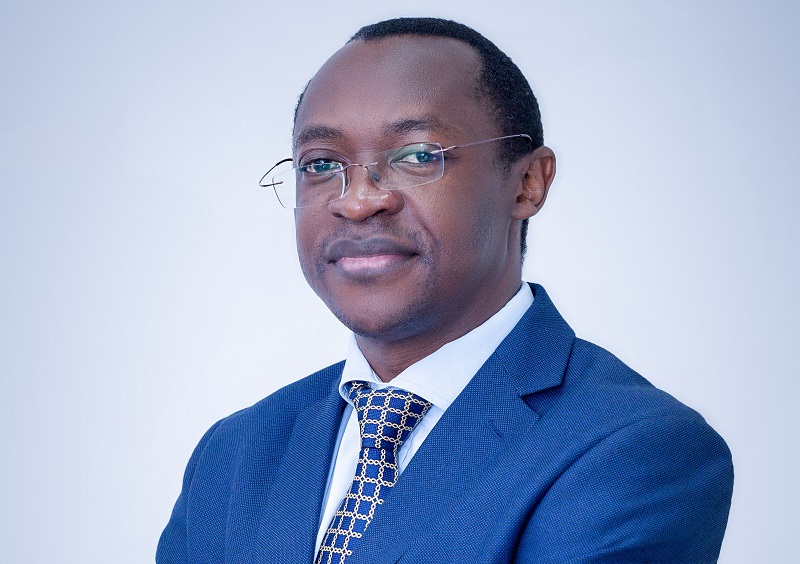 Who is Bank of Africa?
Bank of Africa started its operations in Uganda in January 1985 as small deposit-taking private company within a family conglomerate. In July 1991, it evolved into an investment bank. By November 1996, it was granted a commercial banking license as Sembule Commercial Bank. In October 1997, the shareholders of the Bank successfully secured co-investors in the form of Banque Belgolaise of Belgium (the part of Fortis Group), and the Netherlands Development Finance Company (FMO) who recapitalized the Bank and re-branded it Allied Bank International. It was run under this arrangement until December 2006 when Banque Belgolaise divested its ownership to Bank of Africa Group SA, an international banking consortium. The change in ownership was accompanied by a change in name to Bank of Africa – Uganda Ltd. With acquisition of a controlling stake in Bank of Africa Group SA by BMCE Bank in 2010, BMCE Bank of Africa became the ultimate holding company of the Bank.
BMCE Bank of Africa is present on four continents in 32 countries, 21 of which are in Africa, 8 in Europe, 1 in North America, and 2 in Asia. It operates with a total asset base of USD 30 billion and over 15,000 employees. In East Africa, the Group is present in Tanzania, Kenya, Burundi, Rwanda, and DRC. We also have a representative office in Ethiopia.
In Uganda, we operate 34 branches that are well spread across the country. Over the last 5 years, we have enjoyed a healthy growth – roughly a cumulative annual growth rate of about 17% in total assets, customer deposits, and credit.
What in your view do you think differentiates BANK OF AFRICA from the rest?
First, our heritage allows us to have multi-cultural DNA which allows us to fuse local market knowhow with international best practice Group strengths as we deliver effective financial solutions to our clientele.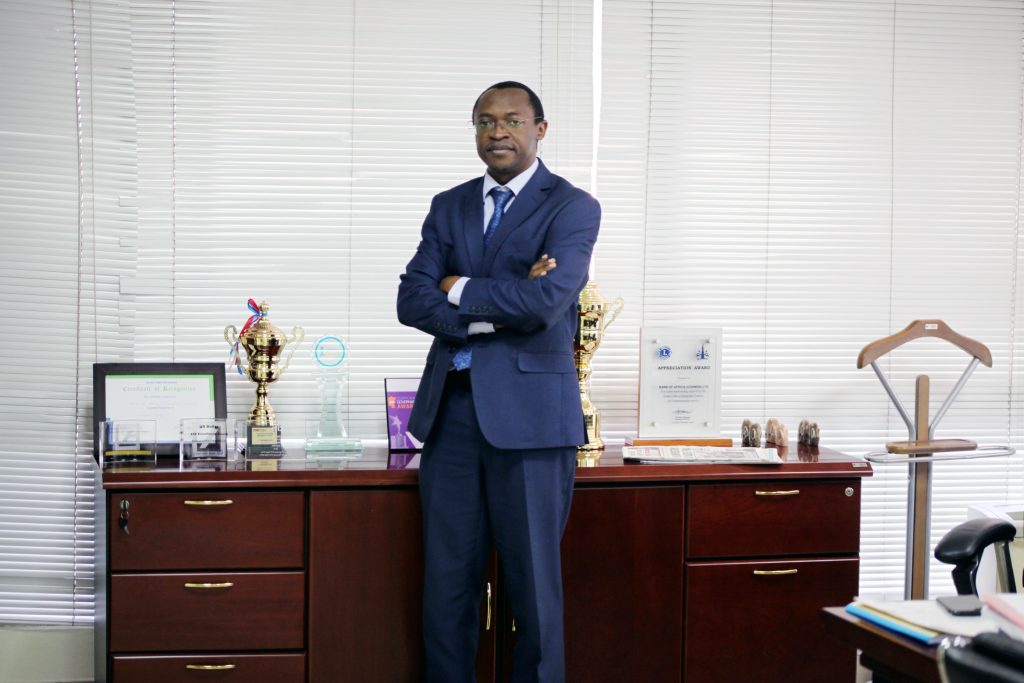 Second, we have been successful in significantly contributing to Uganda's economic development through major interventions especially in the education, construction and trade sectors. Today, BOA in Uganda finances roughly 10% of the total credit to the education, construction and trade sectors, which is above the equilibrium 4% market share in a 24 bank market.
We are the go to financial solutions provider of many of the largest and medium-sized construction companies in Uganda and we are helping them grow and be able to finance many of the large contracts that you see in Uganda.
We are extremely passionate about the education sector in Uganda. Financing quality hard and soft infrastructure in the education sector and supporting the players in the sector to run their institutions more efficiently and profitably, to us, is much more than just business, it is about contributing to the growth of our economy. Quality education raises our young population's productivity, improves innovation and creativity and boosts entrepreneurship, all of which are key drivers of economic growth and eventually development.
What would you say are some of the bank's biggest milestones in the last 5 years?
Being able to transform ourselves from a bank that was struggling with profitability to a highly profitable bank, with a cumulative annual growth rate of about 17% over the last 5 years is probably our biggest achievement. This is especially important in light of the growth rate of the Ugandan economy that has averaged 5% per annum and the average banking industry annual growth rate of 10% in the same period. Tripling the average economic growth rate and almost doubling banking industry growth is a significant achievement for us.
Secondly, we were the first bank to introduce the Mobile Wallet into this market. Obviously, mobile banking has now been adopted by many other financial institutions but I am proud to say that we were the first movers in that channel and our mobile banking solution today still provides a very significant competitive advantage in the market. When you compare what our wallet offers versus what other wallets offer, we still have a compelling solution.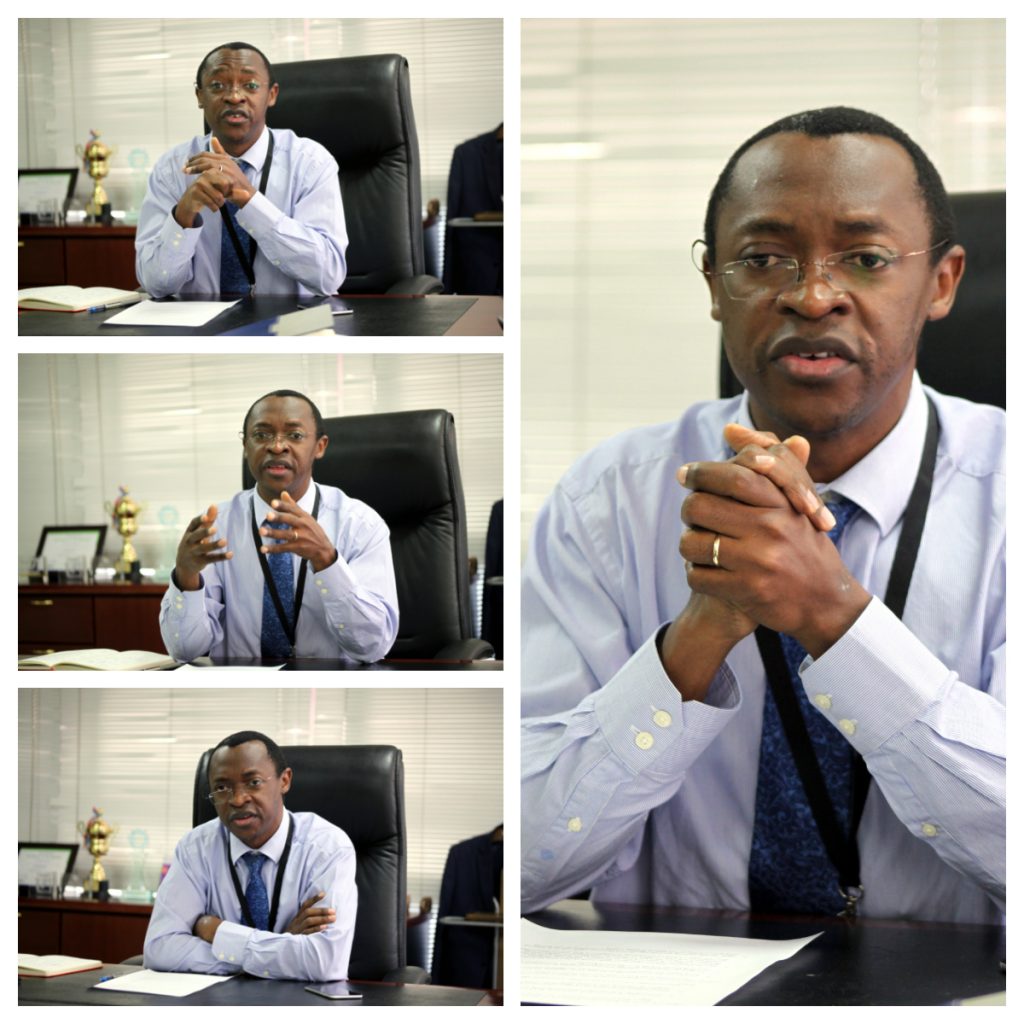 Thirdly, we have grown our footprint. 15 years ago we only had 3 branches while today we have 34 branches and a growing number of agent locations across the country. Though we have expanded our brick and mortar channels we have also introduced a considerable number of alternative channels, thus providing improved access and flexibility to banking service.
You mentioned that BOA is passionate about the growth of the Ugandan economy. SMEs are a critical building block of this economy and yet are starved of credit. What solutions does BOA have for SMEs?
SMEs are an integral part of our business strategy. I did mention earlier that as a business, we are passionate about construction, education and trade sectors and many players in these sectors are SMEs. Today we have over 70,000 SMEs that we bank and SMEs contribute roughly 20% to our assets, liabilities and revenue. In fact, for the next 3 years, our primary focus will be to further increase our intervention in this segment. We anticipate that the SME contribution to our business will exceed 30% in two years.
Our SME strategy lies in understanding the challenges that they face and customising solutions for the sector while eventually ushering them into the formal sector. For example many SMEs face challenges with being able to put up sufficient collateral. But today BOA has products and services that do not necessarily require collateral.
It is also true that many SMEs do not keep formal or audited financial records, but we have evolved solutions that allow us to work with the SMEs to understand their cash flows, so we can be able to support their needs while providing affordable financing and operational solutions necessary for their growth.
Are you looking at the budding oil and gas sector as well?
The oil and gas sector is going to be a very significant sector in Uganda over the next many decades, so we cannot avoid it. But again much of our contribution is going to be around supporting SMEs that are already involved in or want to be involved in the sector.
Digital banking is upon us, how prepared is BANK OF AFRICA?
The future of banking is in mobility. Consumer preferences and industry innovations are all increasingly moving towards bank-as-you-go or 24/7 banking. Customers are increasingly opting for financial service availability whenever and wherever they want.
As a bank, it is critical and it is part of our focus and vision to anticipate these needs and be the bank that responds to them. We started the bank-led Mobile Wallet proposition in Uganda and today the industry has wallets, agent banking, and internet banking all channels aimed at driving convenience for the customer. There will be multiple options, for the public out there and obviously with those options comes the flexibility that the client is looking for.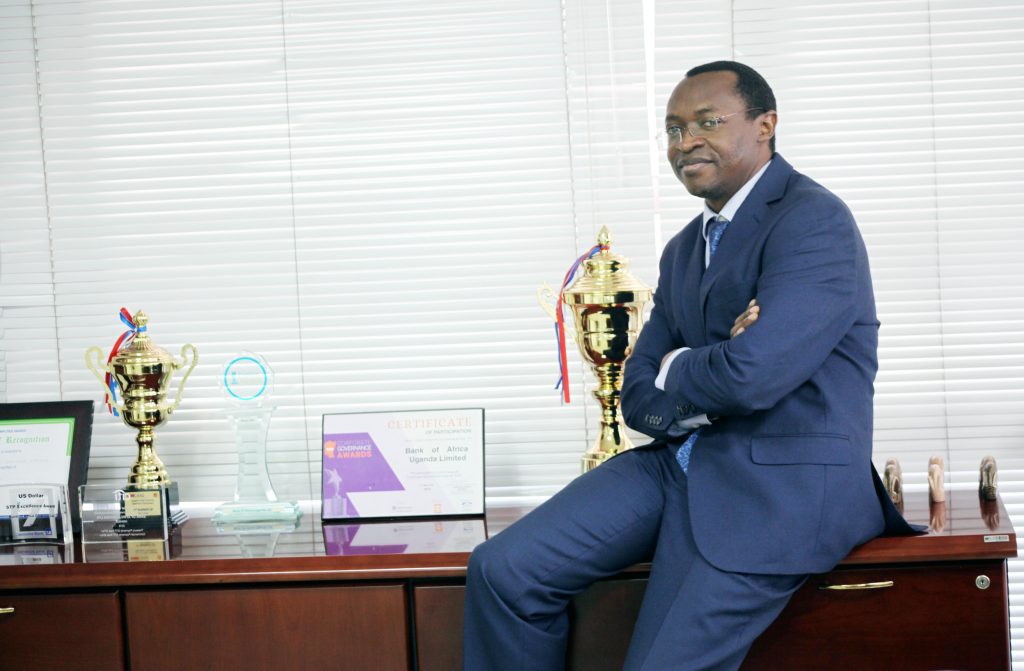 That said, brick and mortar banking is not entirely going away, but rather its use will change. In the future, as the premium on mobility increases, we hope to see a transformation in the use of banking halls from simply transactional locations to service centres, where customers come to obtain financial advice and discuss growth prospects of their businesses and plans, rather than undertake basic transactions.
Can you tell me roughly how cheaper an agent is compared to a brick & mortar branch?
Over the last five years the cost of operation in the banking sector has averaged anywhere between 7% to 9% per annum of bank total assets. Half of that cost is apportioned to payroll related costs. As more and more basic transactions go to the agent network and electronic channels, eventually these payroll costs will significantly reduce. If you consider other brick and mortar related costs such as branch rent and utilities, the cost savings arising from alternate channels such as agent banking becomes quite significant. These savings are expected to be passed on to the customer.
So can we say that as agent banking and other forms of digital banking take root, we should warm up to affordable lending?
I think yes.
We need to understand why lending rates are as high as they are and I can offer two basic reasons; the first is the expected return from those investing in offering financial services and the other is the cost of providing the service.
Starting with the expectations of those investing in financial services, today an investor in financial services has two options to generate returns, lend to the private sector and get a return at a certain risk or lend to government the biggest borrower in our markets today through participation in government paper auctions.

In fact if you closely examine private sector financing many African countries, private sector credit comprises just about 20% of GDP, compared to developed countries such as the US where it is 180% of GDP or UK and China where it is 140%. There is just a handful of African countries where private sector credit is above 50% of GDP such as Morocco (80%) and South Africa (about 65%).
So for example today in Uganda, the interest rate on a three to five year bond averages at about 14%. An offshore investor would consider such pricing and account for potential foreign currency fluctuations, typically, a potential Shilling annual devaluation of 5% based on long term Shilling past behaviour. Logically therefore, such an investor should expect a typical Ugandan investment return of 19%. Consequently, it would be illogical for such an investor to consider lending to the private sector at less than 19%.
On the operating cost argument, as I have mentioned to you, the average cost of operation in any financial institution ranges roughly between 7% to 9% of a bank's total assets. So if a cost of operation of 9% is taken together with an average cost of funds in the market of between 3% to 5% and another 2% to 3% as cost of risk, even before accounting for investment profit margins, you have a minimum funding cost of 17%. So hoping for average lending rates below this is a stretch, unless something is done about the cost of operation.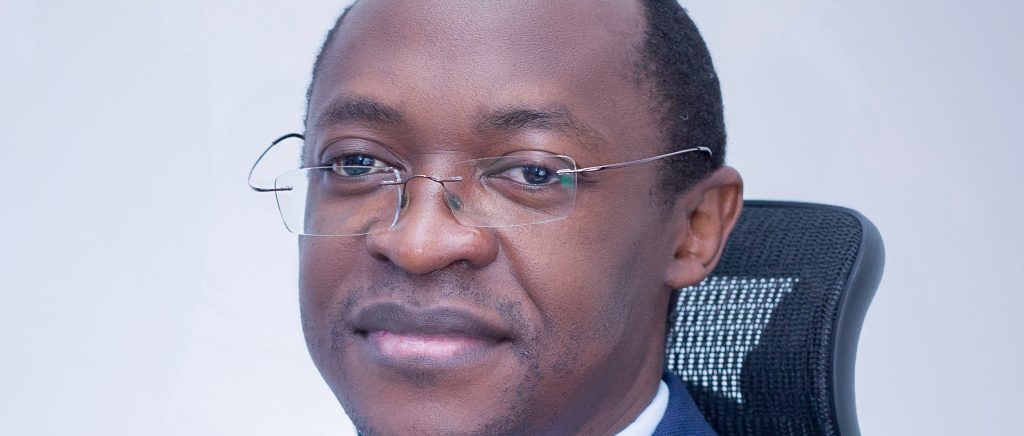 That is why as a banking industry, one of the approaches we have considered is to take a look at the biggest cost centre which is the cost of operation and introduce mechanisms to reduce this cost such as agent banking. If we can bring down the cost to about 4-5%, we will immediately see that translate into a similar reduction in the cost of borrowing.
The Ugandan banking industry is top heavy; 5 out of 24 banks control 61% of bank assets and 74% of profitability. Don't you think Uganda is overbanked? Do you believe there is a case for fewer banks that will benefit from economies of scale, lower their costs and pass on these benefits to customers in form of lower interest rates?
I do not think so.
Today, if I take our 24 banks which are now going to become 26 with the two new entrants, compared to our population, which is about 40 million people that would compute to roughly 1.4 million people per bank.
If I just take that as a statistic and compare with other countries, Kenya, Tanzania, South Africa, and the UK are at about 1.6 million people per bank. So from that simple statistic, numerically we are not necessarily overbanked.
So the problem then is different, the problem is infrastructural and access to the under banked or unbanked. It is still difficult for financial service providers to deliver service to the informal sector in a cost-meaningful way. That is why you have a scenario where in a population of 40 million people, out of which 14 million is the labour force, there are only 9 million bank accounts but 22 million mobile money wallet subscribers.
That tells you that there is an under-banked population that still requires formal financial services.
Over the last 10 years, we have seen several Ugandan executives rise up to become CEOs of multinationals in various sectors including banks. In your assessment, do you feel we have arrived or are we still lacking in some areas?
Over the last couple of years, we have actually increased the executive expertise that we have as Ugandans. Our educational levels are higher and international industry exposure and experience for many of the executives in this market has also grown. So yes, the crop of people who are available to run institutions and entities in the country has increased, but that is not to say that we are at optimal capacity.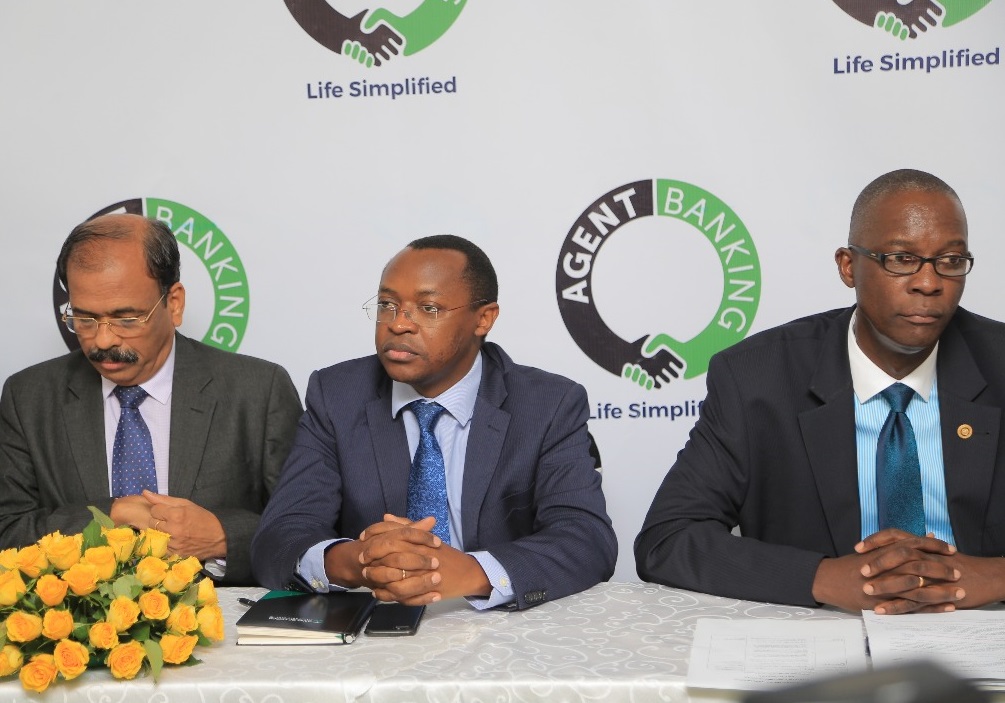 It also does not in its entirety necessarily explain why there is an increase in local executives. There is another factor that is completely ultra vires of what is happening in Uganda and that is the growth of companies and the middle class in Asia. The explosion of the middle class and successful companies in China, India and in most of the Asian tigers is quite significant that the expatriate requirements there have actually increased and as such, a transfer of executive expatriate service to Asia has gradually resulted into reductions in supply in Africa.
Furthermore, while there has been an exponential increase in the quality of talent, multinationals also realise that there are cultural issues that expatriate staff need to deal with coupled with the high costs related to managing expatriate staff. Typically if you do a comparison of local versus expatriate recruitment, typically a local resource would be 2 to 3 times cheaper than an expatriate resource. So that has been significant motivation for the multinationals to consider local talent.
When you look ahead in the next 5-10 years, what would you say are the major trends that are going to shape the financial services industry and how are you positioning BOA to exploit or be at the forefront of those trends?
As I mentioned earlier, the premium on mobility is going to continue defining what many financial institutions do. And it is not just what we are doing today but in almost everything that we deliver. It is going to be a requirement to deliver service in a way that is providing a lot of flexibility to the customer.
Today, financial institutions are blessed with big data. If there is any sector in Uganda that has opportunity to use big data, it is the financial services industry. I believe this data will shape how we segment, target and position solutions to address the needs of our potential and existing customer base.
Another trend is the growth of social media which has brought a serious public attention deficit. I will not call it a disorder yet but it is a serious attention problem. To get attention from the public, today is extremely hard, far much harder than it was 10 years ago, as focus tends towards what is more exciting and attention grabbing.
Knowledge sharing to create the kind of information symmetry that is required for financial services to be effective is going to require extremely directed communication that relies on big data and therefore financial institutions that are extremely savvy with the way they handle big data are going to really succeed.
Digital Tax Stamps will increase revenue for both gov't and legitimate businesses; only those with something to hide should be worried
Recent studies conducted by the tobacco and the alcohol industry show that if we, using Digital Tax Stamps and the recent ban on sachet alcohol, can eliminate 50% on smuggling and counterfeiting, we will be able to create new markets in excess of UGX615 billion for the two industries and over UGX180 billion in tax revenue.
Uganda Revenue Authority (URA) has today, November 1st 2019 in The Tax Procedures Code (Prescription of Goods for Affixation of Tax Stamps) Instrument, 2019 in line with the Tax Procedures Code Act, 2014 began implementing the Digital Tax Stamps solution.
Excise duty laws dictate that all businesses dealing in excisable goods, are supposed to have their premises monitored 24/7, but with the number of factories in Uganda growing to over 5,000 and many producing night and day, it became impossible for URA to execute. That, then meant that government was relying on largely the manufacturers' accuracy and truthfulness- the absence of which leads to severe tax leakages.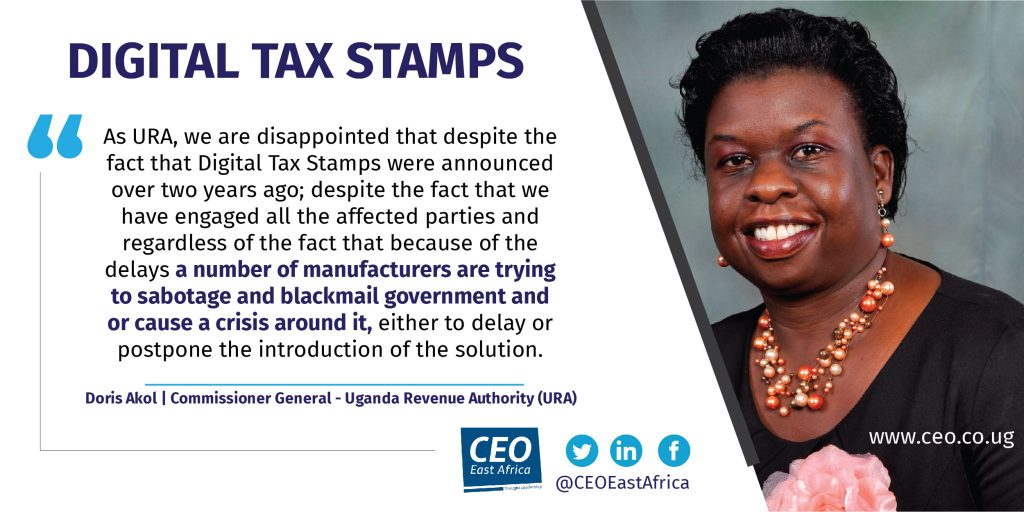 In simple terms, the stamps are indelible ink stamps to be affixed on beer, spirits, bottled water, soda, wines and tobacco products before the goods are released for sale onto the market. For the above products, that are locally manufactured, the stamp will be affixed on the on while on the production line and where the line is not automated, the stamps shall be fixed manually at the manufacturers' premises.
For imported goods, stamps will be affixed at the point of entry or at a production facility in the country of origin. By the time the goods enter, the country we will already know the goods, the owners and how much tax is due.
At its most basic, especially for the automated production lines, URA is able to know as the production goes on, how many units are being produced or when production has been stopped. For anybody who has been falsifying production numbers; anybody who has been hiding any elements of production; they will find it difficult, because we will know the production before you even reach the monthly declaration because the digital tax stamps solution is connected to our servers that can be remotely monitored.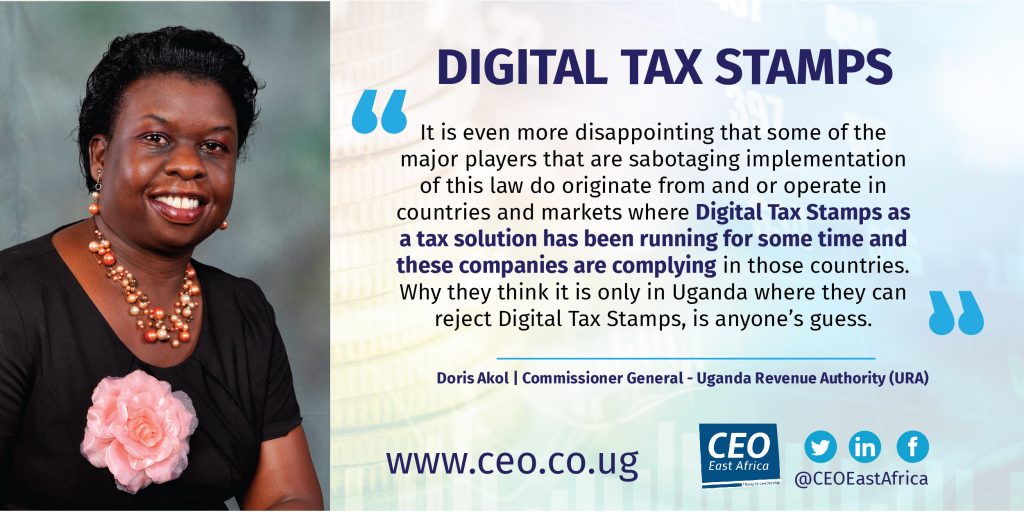 Contrary to what is being claimed, Digital Tax Stamps are not a new tax, but rather in the words of Finance Minister, Hon Matia Kasaijja in 2017/18 Budget speech: "Tax stamps minimize under-declaration of such goods and boost tax collections." The Hon Minister went to say: "Failure to affix tax stamps, the defacing of stamps, the possession of unstamped goods, or any attempt to acquire or sell stamps without authorization will lead to penalties as prescribed by law."
Right from the time the announcement was made in the budget, URA started engaging all the would-be affected manufacturers as well as Uganda Manufacturers Association (UMA). A number of other engagements were also had with the Minister of Finance with the manufacturers.
Implementation of the solution was supposed to start in April this year but because the relevant legislation was not ready, the deadline was pushed to July 1st 2019, but again there were some glitches but finally, following the gazetting of the necessary laws in August 2019, on 1st September, we informed all the affected manufacturers and importers that we were ready to implement, come November 1st 2019.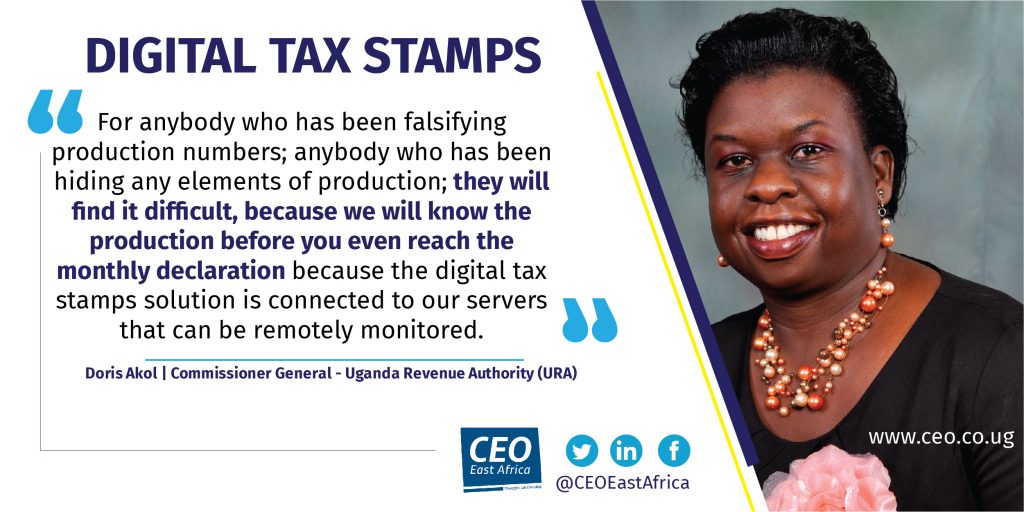 But even then, we have extended to them an interim period between November 1st 2019 and February 1st 2020 to allow the manufacturers to have the solution installed at their premises, as well as to clear the unstamped stocks out of their warehouses and shelves.
But as URA, we are disappointed that despite the fact that Digital Tax Stamps were announced over two years ago; despite the fact that we have engaged all the affected parties and regardless of the fact that because of the delays a number of manufacturers are trying to sabotage and blackmail government and or cause a crisis around it, either to delay or postpone the introduction of the solution.
It is even more disappointing that some of the major players that are sabotaging implementation of this law do originate from and or operate in countries and markets where Digital Tax Stamps as a tax solution has been running for some time and these companies are complying in those countries. Why they think it is only in Uganda where they can reject Digital Tax Stamps, is anyone's guess.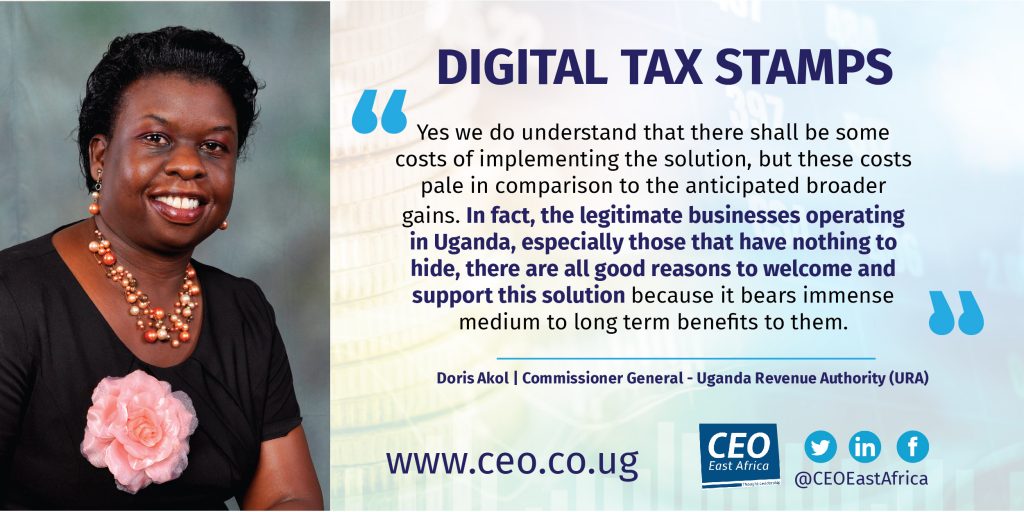 Yes we do understand that there shall be some costs of implementing the solution, but these costs pale in comparison to the anticipated broader gains.
In fact, the legitimate businesses operating in Uganda, especially those that have nothing to hide, there are all good reasons to welcome and support this solution because it bears immense medium to long term benefits to them.
For example, British American Tobacco (BAT) Uganda, last year, according to media reports said that an estimated 23% of the total cigarettes sold in Uganda were illicit, causing the business an estimated UGX30 billion in lost business.
A September 2016 report- compiled by Euromonitor Consulting for Nile Breweries, titled: Market Analysis For Illicit Alcohol In Uganda reported that counterfeiting (mainly industrial manufacturing by unregistered distillers) and smuggling combined accounted for 45.9% of the illicit alcohol market, worth USD310.1 million (UGX1.2 trillion) in value and USD92.7m (UGX361 billion) in tax losses.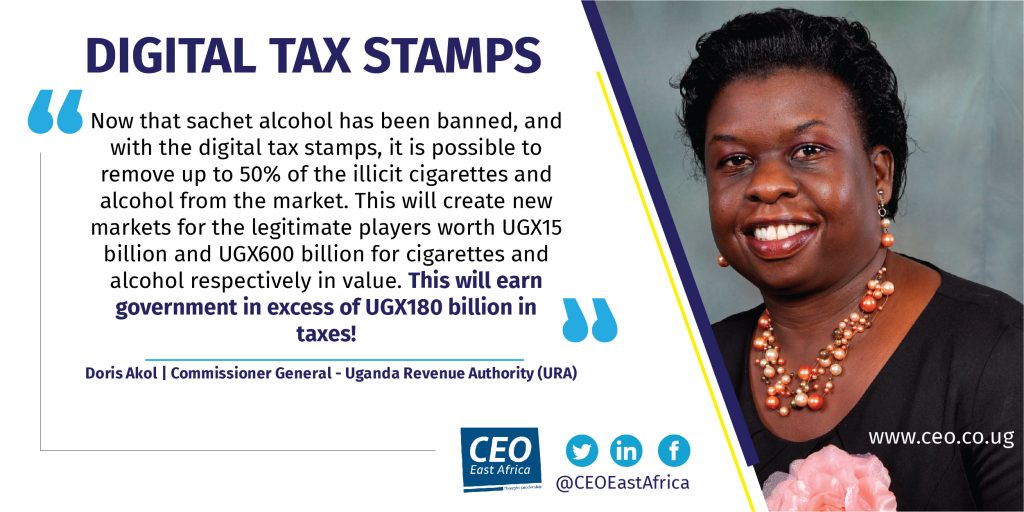 According to the report, industrial manufacturing of low grade spirits represented the biggest chunk of the illicit category. Although most of the illicit was mostly packaged in sachets, a good amount was also packaged in glass and PET bottles with original branding or copycat branding of major local brands. Counterfeiting was prevalent in all segments of the market from premium and mid-priced international imported brands as well as mimicking of legally produced, local high quality brands as well as mid-market and budget, local branded alcohol.
A similar study quoted by ABinBev in July 2019 states that in Uganda, 63.3% of the alcohol beverages market is dominated by illicit alcohol.
With Digital Tax Stamps we will be able to easily identify all these fake products from the market and using the new law which allows us to confiscate the unstamped products and prosecute everyone including the distributors and retailers, we will be able to remove as much illicit products from the market as possible. This is also important for the protection of our people who have no means of detecting illicit or dangerous alcohol.
Now that sachet alcohol has been banned, and with the digital tax stamps, it is possible to remove up to 50% of the illicit cigarettes and alcohol from the market. This will create new markets for the legitimate players worth UGX15 billion and UGX600 billion for cigarettes and alcohol respectively in value. This will earn government in excess of UGX180 billion in taxes!
That is what I call a win-win for all of us.
The writer is Commissioner General, Uganda Revenue Authority (URA)
EDITORIAL: Why Dfcu Bank's UGX47 bn claim for Sudhir properties is wrong, legally, morally and an abuse of taxpayers' trust in BoU
In 3 years alone, dfcu has earned in excess of UGX60 bn in profits from the Crane Bank deal. Add that to the UGX39 billion dfcu was aided to evade in interest on the deferred purchase price to the UGX37 billion profit dfcu stands to make, if BoU goes ahead to pay the UGX47 billion claim, dfcu Bank will have earned about UGX140 billion- that is all before they even complete the full UGX200bn purchase price for Crane Bank!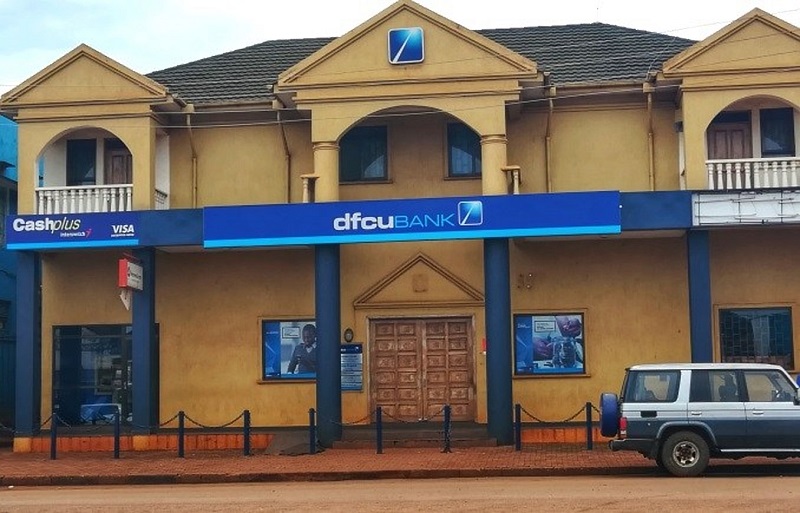 It was recently reported in the media that following BoU's failure to annex 48 properties belonging to Meera Investments Limited; properties it had wrongfully sold to dfcu and dfcu Bank had fraudulently gone ahead to transfer them into the bank's names, dfcu had now decided to return the bank branches to Bank of Uganda.
That would have been the right thing to do in the first place, because dfcu should never have, knowingly purported to transfer the leases for the properties into its names without the consent of Meera Investments Limited, the lessor, but the fact that dfcu now wants to be paid UGX47 billion makes the whole move, all the more ugly.
According to information in the media dfcu, at acquisition stage, is said to have paid to BoU only UGX10 billion for the 48 properties, but on acquisition of the properties, had them revalued to UGX47 billion- the actual price they should have paid in the first place- because that is what PriceWaterhouseCoopers (PwC) had valued them at, before the takeover; however both BoU and dfcu conveniently forgot about this valuation at the sale stage.
Thank God, there are reports that now, the Governor, Bank of Uganda, Professor Tumusiime Mutebile has opposed the move to pay the UGX47 billion to dfcu Bank, saying it is undeserved. Compensating dfcu this humongous amount of money, would make dfcu bank UGX37bn richer- never mind that they have been occupying the properties for nearly 3 years without paying rent.
This happening even before action is taken on the Public Accounts Committee on Commissions, State Authorities and State Enterprises (PAC – COSASE) report on BoU's mismanagement of the takeover of 7 defunct banks in which for example, it was found that Bank of Uganda did not value Crane Bank's assets and liabilities as required by law and as such the purchase price of UGX200bn- payable over 30 months at no interest rate was unreasonable, is tantamount to abuse of justice especially for the owners of the closed banks.
It shall be recalled that the Auditor General in his report to parliament had also found out that, as if intentionally undervaluing Crane Bank was not enough, Bank of Uganda went ahead to allow dfcu bank to pay the purchase price over a 30 months period without any interest, causing tax payers a loss of UGX39bn in lost interest.
Upon acquiring Crane Bank on the low, dfcu overnight increased their assets by 74% from UGX1.8 trillion to UGX3.1 trillion and profits by 134% from UGX45.3 billion in 2016 to UGX106.2 billion! As a result dfcu moved from being the 4th largest bank to the second largest overnight.
In fact if you add the profits associated with the Crane Bank acquisition earned by dfcu in year one alone, estimated to be at between UGX50 billion and UGX60 billion, to the UGX39 billion they should have paid to BoU as interest on the prolonged payment and now the UGX37 billion profit dfcu stands to make, if BoU went ahead to compensate them, dfcu will have earned about UGX140 billion. And that is before adding goodwill of the business they got as well as the UGX600 billion bad loan book that belonged to Crane Bank shareholders that BoU literary donated to dfcu- as it was never part of the purchase agreement.
But that's not all- there is an going case by Meera Investments in High Court Civil Court Suit No. 948 of 2017, in the Land Division- Meera Investments Ltd Vs dfcu Bank Limited and The Commissioner for Land Registration, challenging the transfer as an "illegality" and a "fraud."
Meera, wants vacant possession of the properties and a refund of "mesne profits" (profits of an estate received by a tenant in wrongful possession and recoverable by the landlord) with 20% interest, as well as damages and costs for the suit.
Dfcu, attempting to reverse the possible fraud before court pronounces itself on the matter, is an attempt to subvert justice, especially to the aggrieved party.