MP Munyagwa Denies Bribery Allegations As Pressure Mounts On Him Over His Meeting With KCCA ED, Eng. Kitaka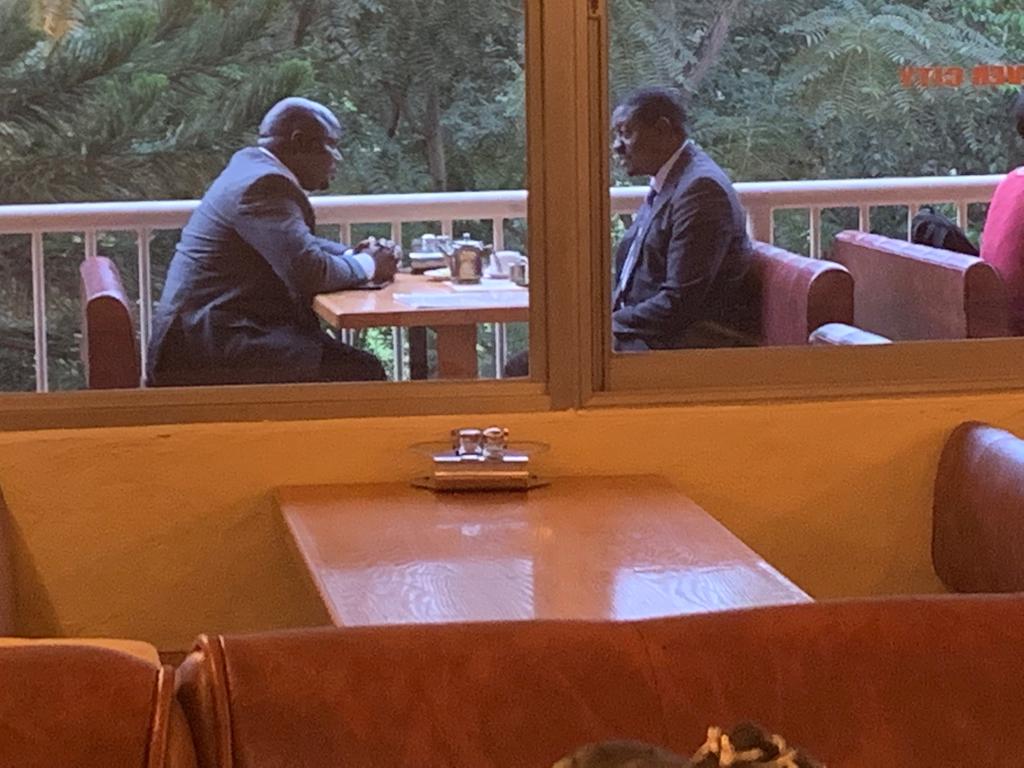 "Currently, COSASE is seeking the dismissal of Mr Moses Atwine, whose recruitment as KCCA Director Physical Planning, has been termed as "unlawful" because he does not have the requisite qualification for the job."
On Monday, photos of MP Munyagwa and Eng Kitaka went viral on social media platforms with reports saying the two discussed how to strike a compromise on the on-going probe into KCCA staff appointments by the Committee on Commissions, Statutory Authorities and State Enterprises (COSASE).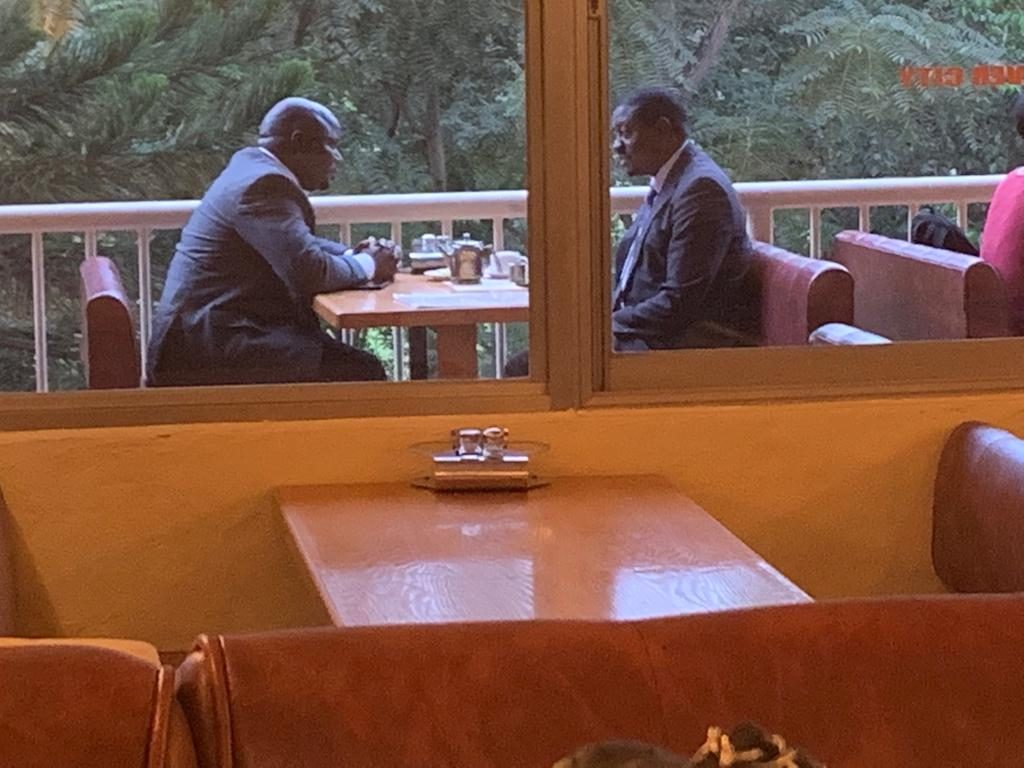 Kawempe South Member of Parliament, Mubarak Munyagwa has since confirmed meeting Eng Andrew Kitaka, the acting Executive Director of Kampala Capital City Authority (KCCA) but refuted claims that their conversation was rotates around the ongoing probe into the authority. The MP currently chairs COSASE.
On Tuesday, Munyagwa told journalists at Parliament that the meeting captured on a CCTV camera at the Silver City Restaurant, Garden City, was not pre-planned because he was "only going to the gym when he encountered Eng Kitaka.
"I met with Kitaka nine days ago. The problem I have with Kitaka is the delay by the contractor to clear the Lubigi Drainage channel. This was not a secret meeting as some media houses are insinuating. How could I have a secret meeting at a balcony of a restaurant in broad day light?" Munyagwa said.
Currently, COSASE is seeking the dismissal of Mr Moses Atwine, whose recruitment as KCCA Director Physical Planning, has been termed as "unlawful" because he does not have the requisite qualification for the job.
Munyagwa says that despite KCCA spending Shs21 billion on the channel, several area of Kawempe South especially Bwaise, floods every time it rains, hence a need for KCCA to fix the problem.
Asked whether, their conversation did not touch issues of Atwine, Munyagwa said that that Eng Kitaka tried to raise it but it was not necessary because the director (Atwine)"must leave office."
"Kitaka tried to tell me to let the status quo remain but I told him no. I only want my drainage channel. There is no bribe I can solicit from Kitaba because he has nothing. I failed to cooperate with Jennifer Musisi, former KCCA Executive Director who had authority, why should I go with Kitaka who is also looking for survival?" Munyagwa added.
The COSASE chairman who says he is set to write to the Public Service Commission to terminate Atwine's contract, alleges that it is the same director or his cohorts who might be playing the blackmail card against his integrity.
He insists that Atwine must leave KCCA because he never studied Physical Planning yet city dwellers must be assured of the quality of structures being constructed.
Munyagwa said some people are trying to blackmail him by accusing him of "witch-hunting" people from other tribes.
He vowed to resign his position as COSASE chairman if any accounting officer of a government agency or department adduces evidence where he is soliciting a bribe.
EXECUTIVE APPOINTMENT: Post Bank Uganda appoints Julius Kakeeto as M.D replacing Steven Mukweli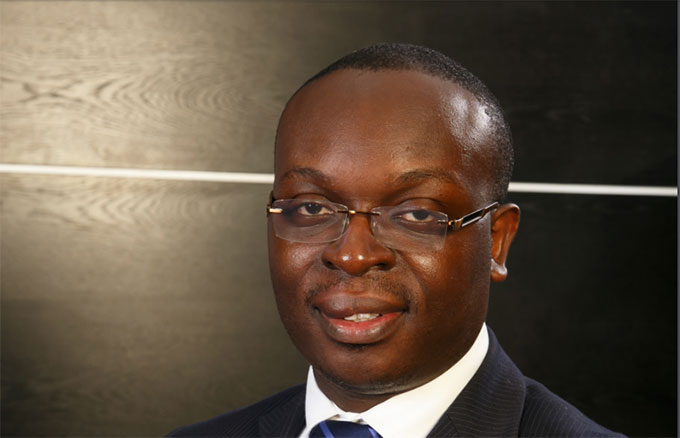 Post Bank Uganda Limited has appointed Mr Julius Kakeeto as the bank's new Managing Director.
He replaces Stephen Mukweli who has served in this role for the last 15 years.
Mr Kakeeto has a wealth of banking experience spanning over 19 years in Uganda and the United Kingdom.
He started his career with Ernst and Young before joining Citibank where he served in various capacities.
After Citibank, he joined Equity Bank Uganda as a Finance Director before joining Orient Bank.
His most recent assignment has been Managing Director/CEO of Orient Bank for the last 4 and a half years.
Mr Kakeeto is a fellow of the Association of Chartered Certified Accountants (FCCA), a member of the Institue of Certified Public Accountants of Uganda and an alumni of Manchester Business School in the United Kingdom (UK) where he obtained an MBA.
PostBank Uganda is ranked in fourth position in financial inclusion with a network of 43 branches and 12 mobile banking vans serving several customers countrywide.
The bank is looking forward to it's next chapter that is aimed at promotion to a Tier 1 financial institution.
PostBank Uganda Limited was established in 1997.
It is fully government owned with over 2 million clients.
Post Bank is audited by Ernest & Young.
SOURCES: Anne Juuko reportedly frontrunner for Stanbic top job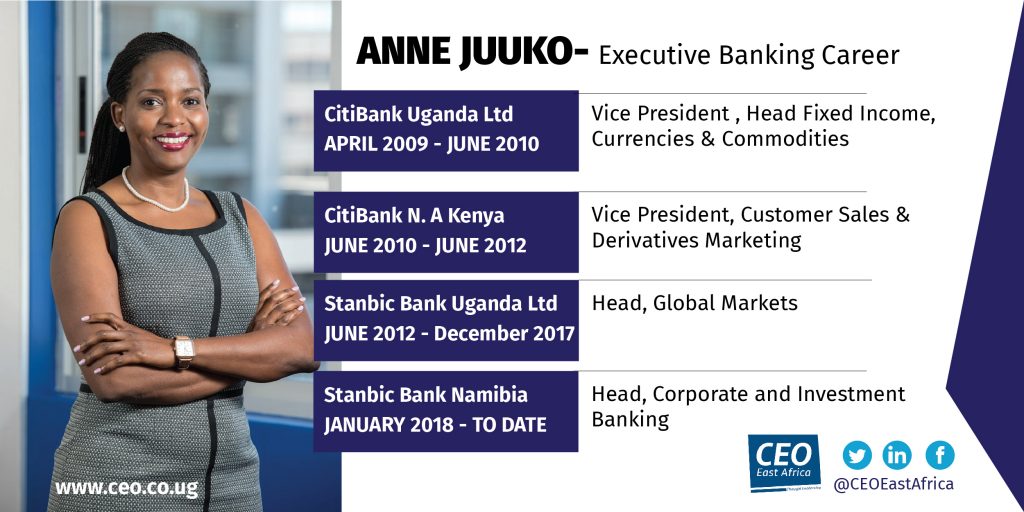 Ugandan banker, Anne Juuko is said to be the most likely next Chief Executive Officer for Stanbic Bank, Uganda's largest bank- according to information corroborated with several industry sources.
Juuko, reportedly beat Sam Mwogeza the bank's current CFO and Kevin Wingfield, the Executive Director and Head Personal and Business Banking, to one of the most coveted and well-paying jobs in corporate Uganda.
If she indeed does ascend to the role, she will probably be the youngest Stanbic Uganda CEO, the first female and the second Ugandan to head the Stanbic, since South Africa's Standard Bank acquired a controlling stake in Uganda Commercial Bank in 2001 and subsequently rebranded the bank to Stanbic Uganda.
ALSO READ: EARNINGS OF CEOS AND EXECUTIVE DIRECTORS OF 23 OF 24 OF UGANDA'S BANKS https://www.ceo.co.ug/exclusive-earnings-of-ceos-and-executive-directors-of-23-of-24-of-ugandas-banks/
Juuko will be replacing Patrick Mweheire, who also according to sources is heading to Nairobi to take up the Regional Chief Executive, East Africa and replacing, a one Greg Brackenridge who was one of the key players in managing the acquisition of Uganda Commercial Bank by Standard Bank.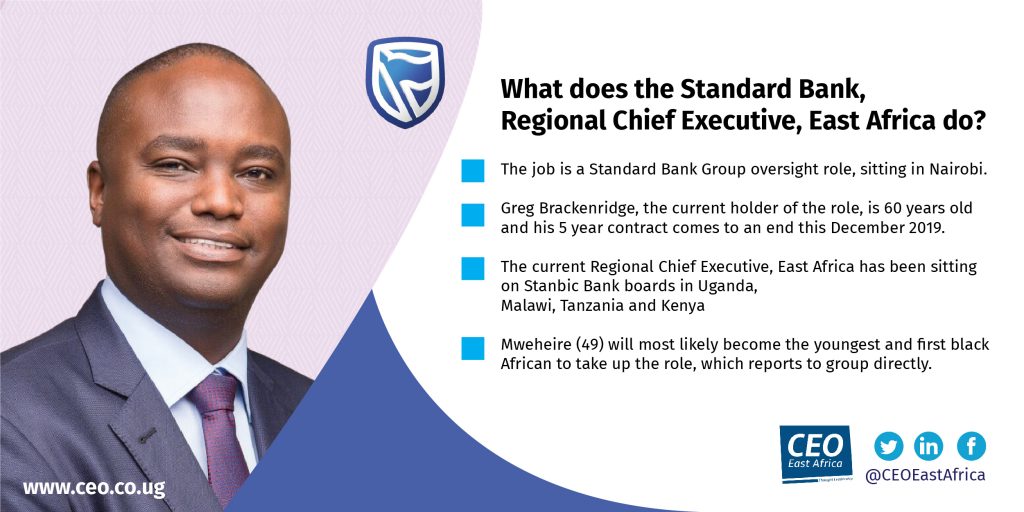 The Regional Chief Executive is a Standard Bank Group oversight role, based in Nairobi. Brackenridge, the current holder of the role, is 60 years old and his 5 year contract comes to an end this December 2019. The regional role, involves board directorships for Stanbic Bank Uganda, Tanzania and Kenya as well as Standard Bank, Malawi.
Mr. Brackenridge has been with the Standard/Stanbic Bank group for almost 25 years, having worked in several African countries including Zimbabwe, Nigeria, South Africa and Kenya where he headed the Stanbic unit there; his last assignment before becoming the Regional Chief Executive.
ALSO READ: UNPLUGGED; ALMOST EVERYTHING YOU NEED TO KNOW ABOUT STANBIC BANK CEO, PATRICK MWEHEIRE https://www.ceo.co.ug/unplugged-almost-everything-you-need-to-know-about-stanbic-bank-ceo-patrick-mweheire/
Mweheire (49) will most likely become the youngest and first black African to take up the role, which reports to group.
The Harvard trained banker, presided over Stanbic Bank's rosiest 5 years, nearly doubling assets from UGX3.7 trillion in 2015 to UGX6.1 trillion as of June 2019.
The regional role is largely interpreted to mean group's endorsement of Mweheire's performance record that has seen the bank become Uganda's most profitable bank with nearly 30% of industry profitability.
Who is Anne Juuko?
Juuko, holds a Bachelor of Commerce degree from Makerere University in Kampala, Uganda and a master's degree in Strategic Planning from the Herriot Watt Business School in Edinburgh, Scotland.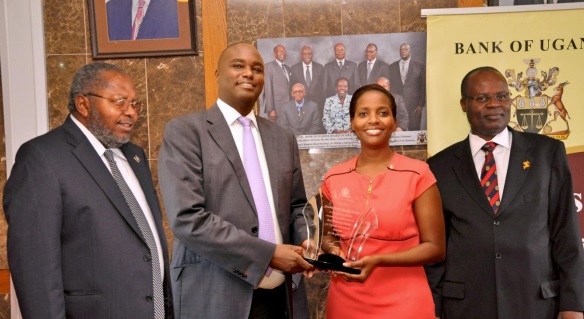 Juuko was between April 2009 a VP, Head Fixed Income, Currencies and Commodities at Citibank Uganda Limited, before heading to Citibank Kenya as VP, Customer Sales and Derivatives Marketing, a role she served between June 2010 and June 2012. She then returned to Stanbic Bank to take a Head, Global Markets role till December 2017 when she got appointed, Head, Corporates and Investment Banking at Standard Bank, Namibia; a role she took up in January 2018.   
ALSO READ: SALARIES OF CEOS AND EXECUTIVE DIRECTORS OF 23 OF 24 OF UGANDA'S BANKS https://www.ceo.co.ug/exclusive-earnings-of-ceos-and-executive-directors-of-23-of-24-of-ugandas-banks/
While as head of Global Markets, Juuko is said to have exhibited all-star performance, winning the highly coveted Primary Dealer of the Year award for 6 consecutive years. Juuko's breadth of treasury and investment banking knowledge is said to have caught the attention of Mweheire, himself an investment banker, who is said to have had a role in seconding her to the Namibia job.
Juuko's experience fits well within Stanbic's business strategy whose non-lending income constitutes more about 45% of total income. CEO East Africa is yet to establish how much Juuko will be compensated, but if Patrick Mweheire's UGX131,830,596 monthly salary is anything to go by, Juuko's compensation will be in nine (9) figures.
IN CASE YOU MISSED THIS: MONEY MEN; THE 8 GENTLEMEN WHO CONTROL 77% OF UGANDA'S BANKING INDUSTRY https://www.ceo.co.ug/money-men-the-8-gentlemen-who-control-77-of-ugandas-banking-industry/
Meet Abdulaziz Mansur, Tropical Bank's new Managing Director and the task he faces in turning around the bank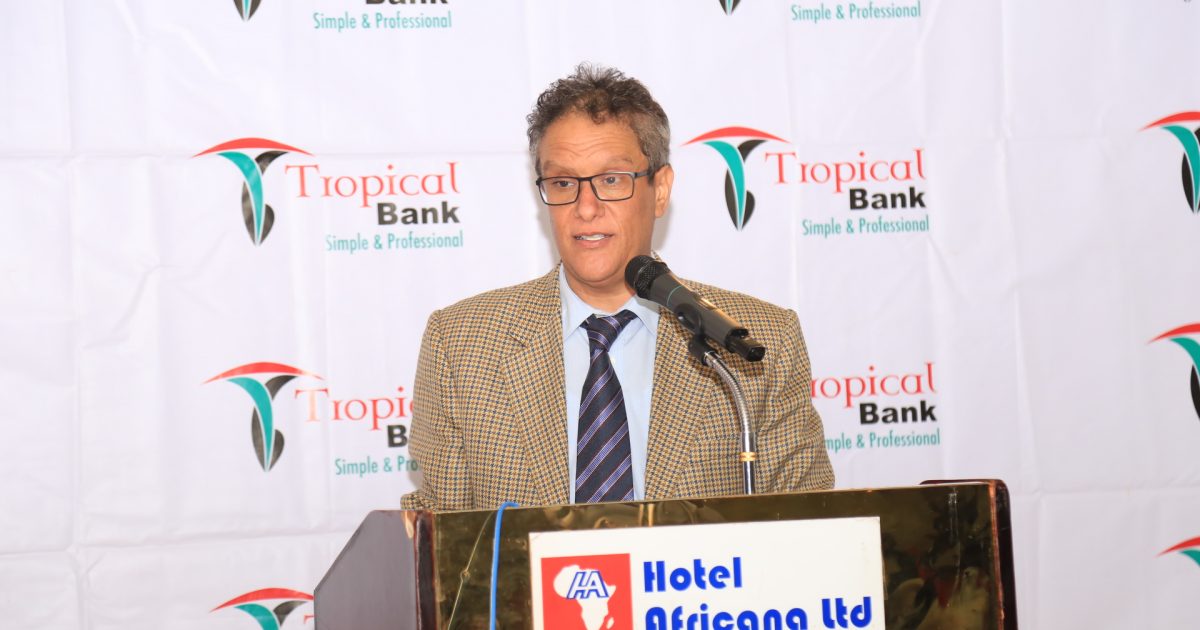 Tropical Bank Limited has unveiled Abdulaziz M.A Mansur as its substantive Managing Director.
Dennis Mugagga Kakeeto, the bank's Executive Director, has been doubling as Managing Director in acting capacity, since October 2018, following the summary sacking of Sameh M. Krekshi, the then Managing Director, who was fired by the board on orders of Bank of Uganda over apparently consistently overdrawing his salary account.
Abdulaziz M.A Mansur, who has more than 28 years' experience in the financial services industry, holds a Master of Business Administration (MBA) in Accounting and Finance from the Yeditepe University in Turkey.
For five and a half years (2000-2005) he was seconded by the Libya Foreign Bank (LFB) to work as the head of audit at A&T Leasing Company, in Turkey, a subsidiary of A&T Bank, also in Turkey- itself majority owned by the Libyan Foreign Bank- an investment arm of the Libyan Central Bank.
LFB and the government of Uganda are joint shareholders in Tropical Bank, but LFB is the majority shareholder.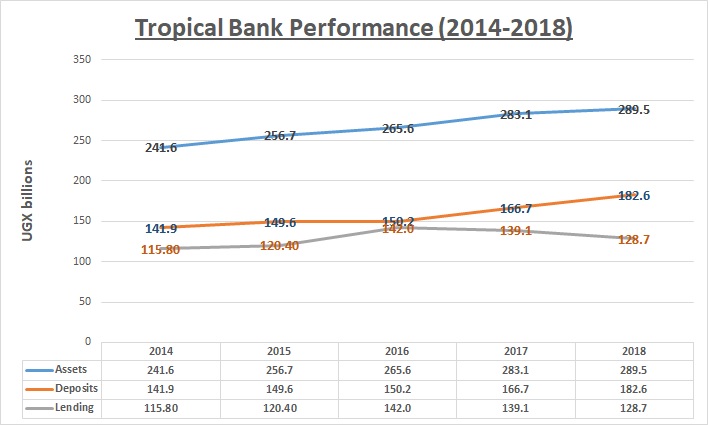 Between 2005 and November 2010, Abdulaziz, moved back to Tripoli, Libya and served as the Deputy Manager, Risk Management and Manager HR at Libya Foreign Bank. From December 2010 to September 2019 he served as the General Manager and one of the key people in starting up Nuran Bank- a joint venture between Libya Foreign Bank and Qatar Holding LLC- the investment arm of the Qatar Investment Authority.
Righting the wrongs of past management
Although Sameh M. Krekshi, who joined the bank in 2015, was sacked for seemingly overdrawing his salary account, a closer look at the bank's performance between 2014 and 2018, reveals tells a story of gross performance failure, characterized by imprudent lending and subsequent debt write-offs and losses- perhaps the real reason why the former MD was summarily fired.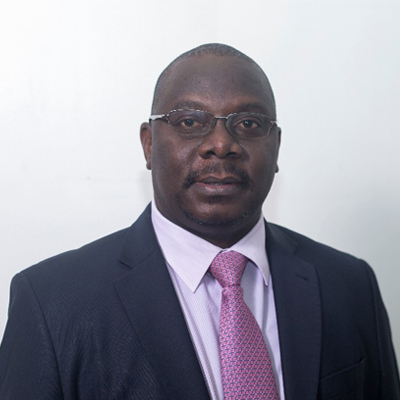 While deposits grew by 28.7% from UGX141.9 billion in 2014 to UGX182.6 billion in 2018, growth in lending was mixed. Between 2014 and 2016, the bank's loan portfolio grew 22.6% from UGX115.8 billion to UGX142 billion, but during this time the bank got exposed to several defaults, causing Non Performing Loans (NPLs) to jump from UGX8.3 billion in 2014, to UGX14.9 billion in 2015; in 2016, NPLs more than doubled to UGX38.2 billion.
Although the bank slowed down lending, from UGX142 billion in 2016, to 139.1 billion in 2017 and then 128.7 billion in 2018, higher than normal NPLs refused to go away- UGX28.7 billion in 2017 and UGX21.9 billion in 2018. As a result, Tropical bank wrote down UGX11.8 billion in 2016, UGX12.06 billion in 2017 and UGX17 billion in 2018.
The NPLs drag effect combined with reduced lending severely impacted on the bank's income and profit performance. Profitability has been mixed- while the bank posted a profit of UGX4.3 billion in 2014 and UGX1.9bn in 2015, in 2016, it was hit by a UGX13.4 billion loss, then another UGX5.5bn loss in 2017 and another UGX5.8bn loss in 2018.
Altogether, between 2016 and 2018, the bank has registered combined losses, amounting to UGX24.7 billion.
Total assets have also grown quite slowly- by 19.8% since 2014, from UGX241.7 billion to UGX289.5 billion in 2018- a compounded annual growth rate of 4%.
Abdul-Aziz's job is clearly cut-out!
"I am here to help Ugandan businesses flourish," Abdulaziz speaks out
Addressing the bank's corporate customers at a dinner held at Hotel Africana on Thursday 26th September 2019, Mansur said that Tropical Bank's objective is to support trade and development in Uganda.
"When the Bank was established in 1973 as a joint venture between the government of Uganda and Libyan Foreign Bank, its main objective was to support trade and development in Uganda and provide support in foreign trade with the outside world," Mansur said.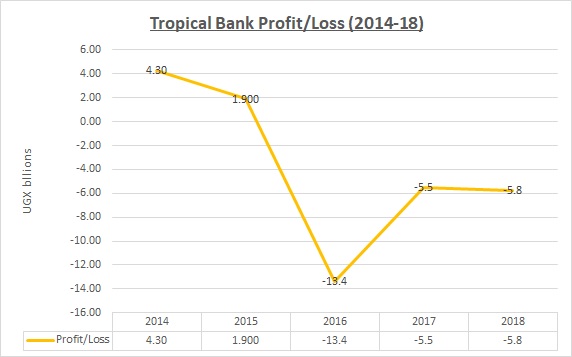 "This is still our objective and I have come here as the new Managing Director of Tropical Bank to reinforce this vision. We strongly want our customers and their businesses to flourish and be successful. If our customers fail, so shall we as a Bank."
He promised to offer customers unmatched financial services that are designed to meet their business requirements.
"Our doors are and will always be open to you. Just be transparent with us and allow us be the partners that will help you achieve your vision," he added.
He said that the bank had committed resources to continuous innovation especially in the area of electronic and agent banking so as to make banking simple and easy for customers.
"Our Mobile Banking application and service is up and running. You can now have the bank in the palm of your hands, through your mobile phone. We have also introduced electronic fees payment through the use of School Pay system and in addition we are agents for Bancassurance services. We aspire to provide you with all banking services that you need, from high yield deposit products, to fairly priced lending products, insurance services, trade finance products and electronic banking channels," he added.
Tropical bank has a network of 15 branches around the country, 8 of which are in Kampala. As at end of 2018, it was the 16th biggest bank (out of 24 banks) by assets (UGX289.5 billion), 17th biggest by lending (UGX128.7 billion) and customer deposits (UGX182.6 billion).