On October 4 amid fanfare, billionaire Dr Sikander Lalani chairman of the Roofings Group, inked a deal that will see the firm expand its production to 150,000 tonnes-a-year thanks to a new cold rolling plant at the Namanve Industrial Park.
The move, some say, is a bold expression of Lalani's future intentions as he prepares to consolidate the firm's position as one of the leading manufacturers of steel products in Uganda and the East and Central African region.
Roofings Group was launched operations in 1994 and has since not looked back. It offers a one-stop service and diversified product shop for the entire steel and plastic construction materials industry in East and Central Africa.
"I had a dream to build something I could be proud of. Decades later, I am a part of something we can all be proud of," said Lalani at the launch of Roofings Rolling Mills, Namanve in 2013.
The Lubowa plant, along Entebbe Road, opened in 1995 serves as the main headquarters of the group.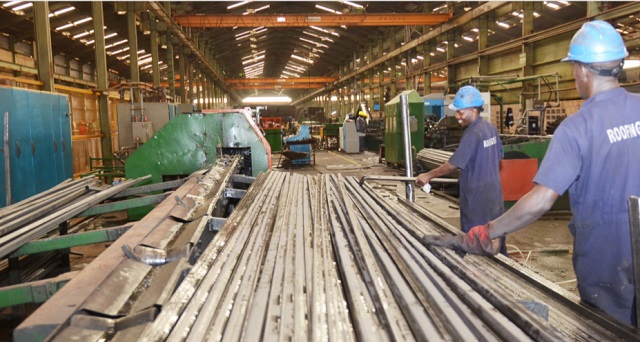 Sikander Lalani was born on 4 November 1944 at Nsambya Hospital in Kampala. He trained as a histopathologist and practiced for two years in the 1960s at the University College Hospital in London.
He left medicine and opened a retail electronics store in Kigali, Rwanda, in the 1970s, specializing in the Philips brand. Later, he became a distributor of Goodyear tyres in Rwanda.
In 1976, his Japanese associates, who supplied him with electronics, introduced him to the idea of manufacturing metallic roofing materials in Rwanda. With the assistance of the Rwanda Development Bank, he successfully applied for a loan of US$1 million from the World Bank.
In 1978, he set up a factory in Kigali, manufacturing roofing material. When genocide broke out in 1994, he left Rwanda for Tanzania. He later relocated to Uganda where he set up operations in 1994.
Having successfully steered the group for three decades and approaching 80 years of age, it might not be far fetched to believe that Sikander Lalani already has a succession plan which he intends to roll out at the right time.
So the question is: Who will step into the big shoes of this steel magnate when he decides to step away?
In a 2014 interview with Daily Monitor, Lalani, when asked about the group's future, did not mince words.
He said Oliver Lalani, his son, was ready to take over.
He said: "I have trained my son Oliver Lalani [executive director at Roofings Group] to respect the people he works with as well as to recognize their efforts."
He said many business people in Uganda make the mistake of not training their children to take up the reins once they die, one he has been careful to avoid.
Who is Oliver Lalani?
Oliver was first appointed executive director at Roofings Group in 2009 after he completed his degree in Ecnomics and Management at the Royal Holloway, University of London in the UK. He still serves in this position where he currently oversees the operations of the group.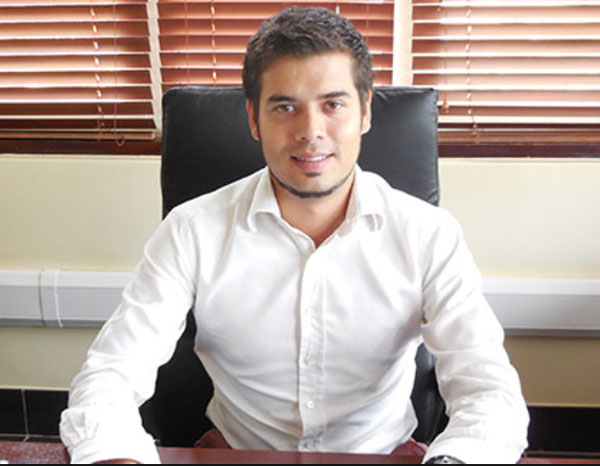 According to his Linked-In profile, Oliver describes himself as passionate, confident, multi – cultural, versatile team player who is eager to learn new skills.
"I have spent the last 10 years working in one of East Africa's largest steel manufacturing enterprises where I have built exposure across the business spectrum. I am dedicated to continuous business improvement possessing a proven track record in enhancing revenue, streamlining operations and motivating others to help transform organisational performance," he writes.
He says during his time in the company, one of his greatest achievements has been overseeing the commissioning of a one of a kind $ 125 million steel manufacturing complex which has helped revolutionize steel manufacturing in East Africa.
"The experience gained in setting- and scaling up such a venture with Japanese equity participation has been a tremendous learning curve. The most valuable experience was aligning the company allowing for enhanced capacity utilization. I have played a fundamental role in enabling sales volume almost double in the last 9 years," he says.
"I have been involved in various areas of the business such as restructuring of the sales and marketing department, re-branding, headed multiple 360 Degree product campaigns and have been representing the company at countless forums. I have also introduced innovative ways to attain organizational goals. My association in supply chain and inventory planning, logistics optimization, pricing and cost optimization strategy, product promotions, customer service optimization, contract negotiation, technology enhancement and corporate governance improvement have all added value to the organization as well as my own personal career growth."
He says "succession is of paramount importance thus we emphasize training to enable skill and knowledge transfer to empower the leaders of tomorrow."
Yet should Oliver succeed his father, he will most likely not go it alone if the group's senior management structure is anything to go by.
He will have to work with Winnie Lalani, Sikander's wife and two of his siblings, Anisha Lalani and Nishila Lalani who all serve as executive directors at the group. And they, too, have expressed their visions for the group, going forward.
When the group celebrated 25 years of existence in 2019, each of the three articulated where they wanted to see Roofings Group in the next decades.
Winnie said in the next 25 years, Roofings Group should be able to increase on employee satisfaction as well as reducing on rates of labour turnover.
"We should also be able to increase on client satisfaction as well as venturing into more construction materials so that when customers come, we are able to serve them with the whole package," she said.
Anisha Lalani, Lalani's daughter, said customers will remain their main priority.
"We also promise to continue to prioritize innovation with the aim of producing the best quality products and services in sub-Saharan Africa," she said.
While Nashila Lalani, another of Lalani's daughters, opined that corporate social responsibility will remain central to the group because giving back to the community is part and parcel of Roofings Group.
"We vow to continuously impact the lives of individuals and local communities through our FOREVER initiatives," she said.

For now and in the foreseeable future, Sikander Lalani, the group's behemoth remains firmly in charge at Roofings Group.
In the event that he chooses to step down or when fate calls, there appears to be a feasible plan of succession.
Whether this plan is hinged on his son, Oliver Lalani, stepping into the driving seat or working in concert with his siblings and Lalani's wife, the group appears set to confront the coming years with optimism.