M7 on Corruption: The IGG has been infiltrated by bad elements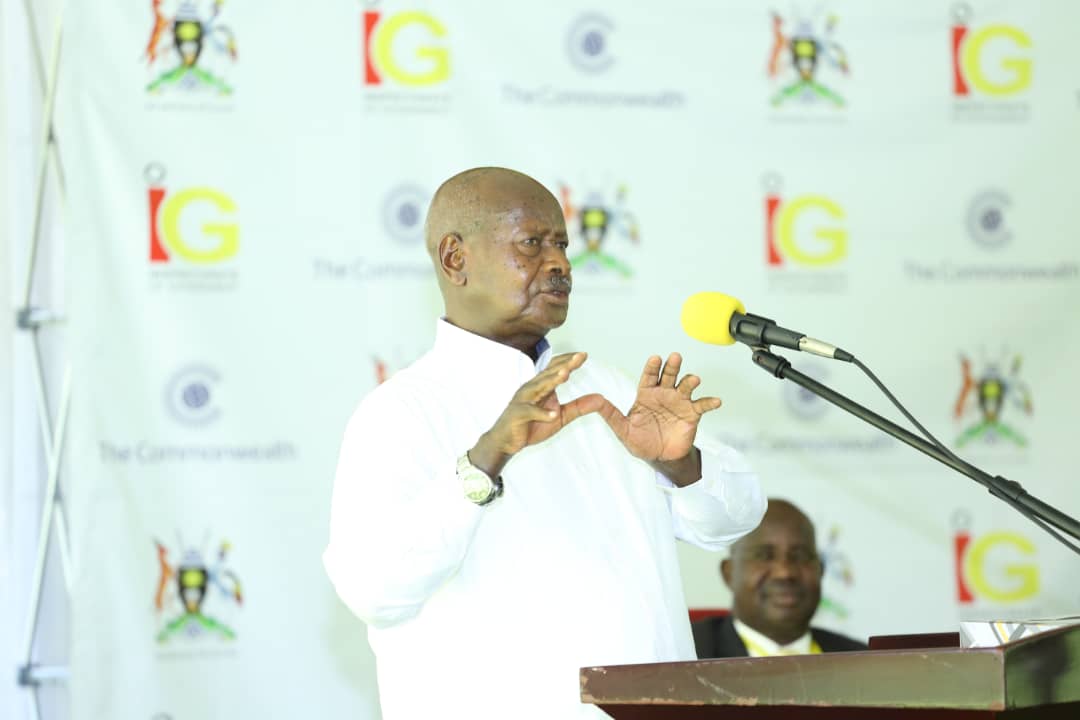 President Yoweri Museveni, has yet again publicly scolded the Inspector General of Government, Mrs Irene Mulyagonja for failing to fight corruption, this time saying that her office has been infiltrated by wrong elements.
President Museveni who was the chief guest, at the ongoing was speaking yesterday at the 9th Commonwealth Regional Conference for Heads of Anti-Corruption Agencies in Africa at Lake Victoria Serena, Kigo, said that due to incessant failures by the IGG's office, he was forced to appoint, Lt Col Edith Nakalema to oversee the IGG.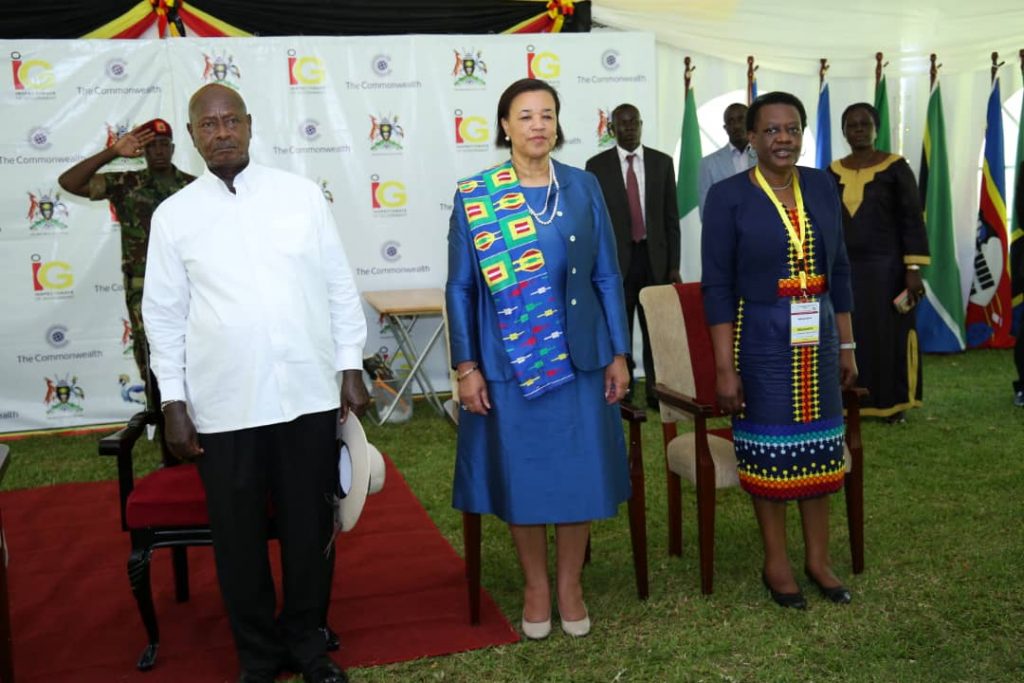 The conference's theme is: Time to Act- Prevent Corruption for Sustainable Development
He likened the IGG to a watchman, left to guard a village or home, but had failed in their job.
"I hear the villagers crying, that things are going wrong; but if they are going wrong, what happened to the watchman, the one I left in charge of the home? Why has he not heard that someone is breaking the window?" asked the President.
"I think she (IGG) was infiltrated, slowly by some groups," he said adding that this is the reason he had to appoint a "watchman (Nakalema) to watch the watchman."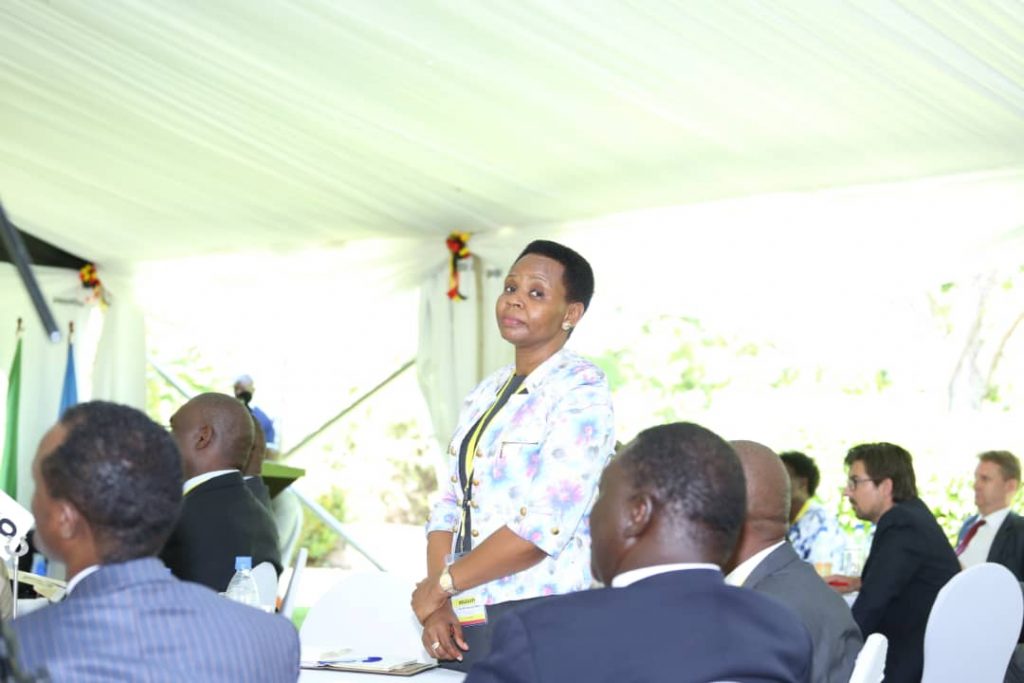 The first time the president publicly chided the IGG was during the June 6th 2018, State of the Nation Address.
"What happened to the IGG? Why don't the victims of corruption report those incidences of corruption to the IGG," asked an angry Museveni.
"If it is not working, why should we keep it then? The IGG should reflect on this. Are her staff credible? Why does the public not trust that institution? We need answers," he said.
Weeks later, he would appoint Lt. Col Edith Nakalema to head a Statehouse Anti-Corruption Unit.
Recently, it was reported in the Daily that the Statehouse Anti-Corruption Unit, headed by Lt. Col. Edith Nakalema is probing some members of management and the board of the Inspectorate of Government (IG) for alleged corruption as well as illegal and irregular recruitments. This stems from a whistle-blower report from an insider at the IG that also accused the Inspector General of Government (IGG) Mrs. Irene Mulyagonja Kakooza of poor leadership that has presided over this maladministration.
Reacting to the calls for investigation, Mrs. Mulyagonja on Friday April 12th told Daily Monitor newspaper that her office was anxiously waiting for the outcomes of the State House investigation to take action on the culprits- which by the way include herself, since she is directly named in the whistle-blower report.
"URA's Taxpayers Appreciation Month Is Focusing On SMEs," Says Akol.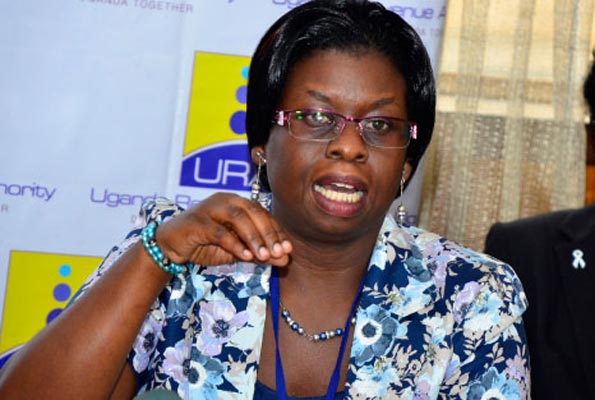 On Tuesday 3rd September, 2019, Uganda Revenue Authority (URA) launched this year's Taxpayers Appreciation Month (TPAM) that will focus on the Small and Medium Enterprises (SMEs). The theme for this year is "Every Taxpayer Counts".
During a presser at URA headquarters in Nakawa, Kampala, Doris Akol, the URA Commissioner General said this year's theme (Every Taxpayer Counts) is hinged on the fact that irrespective of status-presumptive, medium or large taxpayer, everyone counts and makes a contribution to the economy.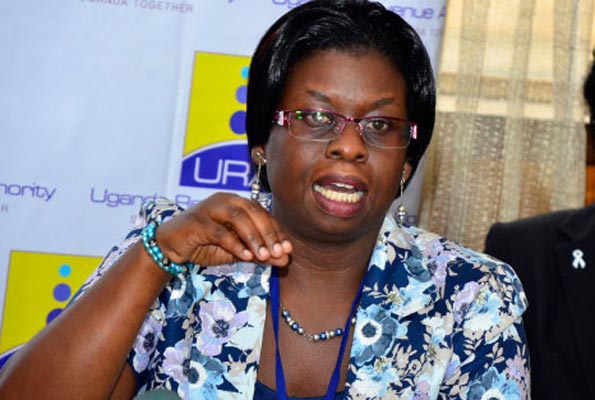 "Therefore, our focus this year is the Small and Medium Enterprises (SMEs), the unsung heroes, who contribute immensely to our economy," Akol said.
She added that TPAM will involve a series of activities to appreciate and recognize taxpayers.
According to URA, it categorizes SMEs as any business with a turnover not exceeding Shs2bn.
She also noted that recent studies show that SMEs contribute over 25% of Uganda's total Gross Domestic Product (GDP) and employ about 45% of the labour force.
"The total number of SMEs on our register is 376,657. The majority are in the wholesale and retail trade sector," she said.
The revenue contribution to the economy by SMEs in the past 3 years can't be underestimated.
URA figures indicate that domestic revenue contribution has been recorded at Shs7.57 trillion, Shs9.08 trillion and Shs9.74 trillion in 2016/17, 2017/18 and 2018/19 respectively.
SMEs' tax contribution to the domestic revenue has been remarkable at Shs2.55 trillion, Shs3.03 trillion and Shs3.54 trillion in 2016/17, 2017/18 and 2018/19 respectively. In terms of employment, URA says taxpayers in the SMEs category were employing 337, 099 people in 2016/17, 417, 652 in 2017/18 and 419 713 in 2018/19.
"Supporting SMEs boosts their growth, which would have a ripple effect on the entire country. We pledge to offer specialized taxpayer education services, knowledge and skills for effective business management, creating effective networking to name but a few," Akol said.
Charity Tax Derby
In an attempt to extend URA's CSR, on 20th September, 2019, URA is organizing a charity tax derby, a soccer match between URA and several CEOs. The Proceeds from this charity match will be used to support pupils of Bwama Primary School who cross Lake Bunyonyi in rickety canoes.
"We will buy for them safe motorized boats, life jackets and a water purification system. We urge the public to join us in this noble cause," she said.
She added: "The TPAM grand finale on 27th September, 2019 will see us rewarding the compliant SMEs and exhibitors, who would have excelled at Kololo."
The Planned Activities
As part of URA's new focus of becoming a business enabler, Akol said the tax body will extend a free invitation to 1,000 most compliant SMEs to exhibit at Kololo Independence Grounds during the Taxpayers Appreciation Week (TPAW) from 25th – 27th September, 2019.
"This will offer them an opportunity to showcase their goods and services, make sales and networking opportunities," she said, adding that alongside this will be the free daily Bomba Ya Business, specially designed lessons to impart free business skills for business growth and offer local and international trade opportunities.
"This is a special three-day curriculum facilitated by business management, trade, economists and other experts. We want to encourage the public to come and attend all these trainings," she revealed.
Further, at Kololo, during TPAW, there will be several free health services among them free yellow fever vaccination, Hepatitis B testing, safe male circumcision, HIV testing and counseling.
"In order to give focus to the employment challenge, this year's TPAW will feature a job hub and career guidance center. The hub will offer opportunities in various institutions and advice on the most lucrative careers. This is a response to the high rate of unemployment particularly among youth," the CG revealed.
She added that businesses will be registered instantly in addition to instant issuance of driving permits. However, permit issuance will be followed by payment of requisite fees.
She added thatURA Senior Management are going to visit taxpayers countrywide to thank them for their continued contribution to revenue over the years.
"The taxpayers will be recognized and hosted to luncheons. We will also use this opportunity to engage and also receive feedback from them," she revealed.
She added that as part of URA's culture of giving back to society, all URA staff will on 10th September, 2019, be involved in countrywide Social Responsibility (CSR) activities to give back to communities where they work. "This is meant to benefit the less privileged members of society. It will be the second time that staff are involved in a CSR of this magnitude," she said.
Geologist, Proscovia Nabbanja appointed as UNOC caretaker CEO
Proscovia Nabbanja, the Chief Operating Officer at the Uganda National Oil Company (UNOC) has been appointed by the board as the interim caretaker CEO.
Wholly owned by the Government of Uganda, UNOC is a limited liability company whose prime purpose is to handle the Government of Uganda's commercial interests in the petroleum sector and to ensure that the resource is exploited in a sustainable manner.
Nabbanja steps into the shoes of Dr. Josephine Wapakabulo who resigned in May this year over- what she said was the need to focus on family and pursue new opportunities.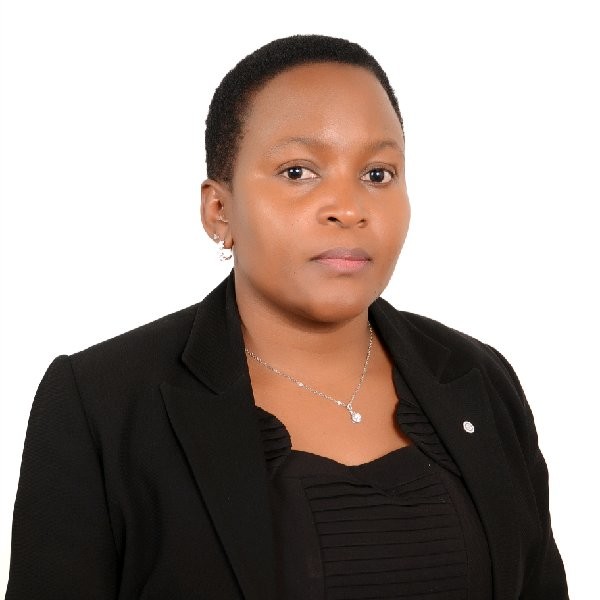 Some insiders however say although Dr. Wapakabulo was an engineer by background, with a PhD in Information Science from Loughborough University and a Global Executive MBA from the prestigious
Institut Européen d'Administration des affaires (European Institute of Business Administration) INSEAD, she was seen by many of the oil & gas experts at UNOC, many of whom were part and parcel of oil & gas story and history, as an outsider and imposed upon them by president Museveni.
This resistance could have fast-tracked her self-ejection.
Who is Nabbanja?
Nabbanja has been in the COO role at UNOC since November 2016.
Before that, she served as a geologist at the Petroleum Exploration Development and Production (PEPD) of Ministry of Energy for 15 years, rising to the level of Principal Geologist, a role she held between April 2015 and October 2016.
A holder of Bachelor of Science in Geology & Chemistry from Makerere University, Nabbanja also holds an Msc, Petroleum Geoscience from the Imperial College London as well as a Master of Business Administration (MBA) from the Imperial College Business School.
She also holds a Diploma in Management of Petroleum Operations and Development from PETRAD Norway.
Who is Mariam Nampeera Mbowa, the new Tullow Oil Uganda boss?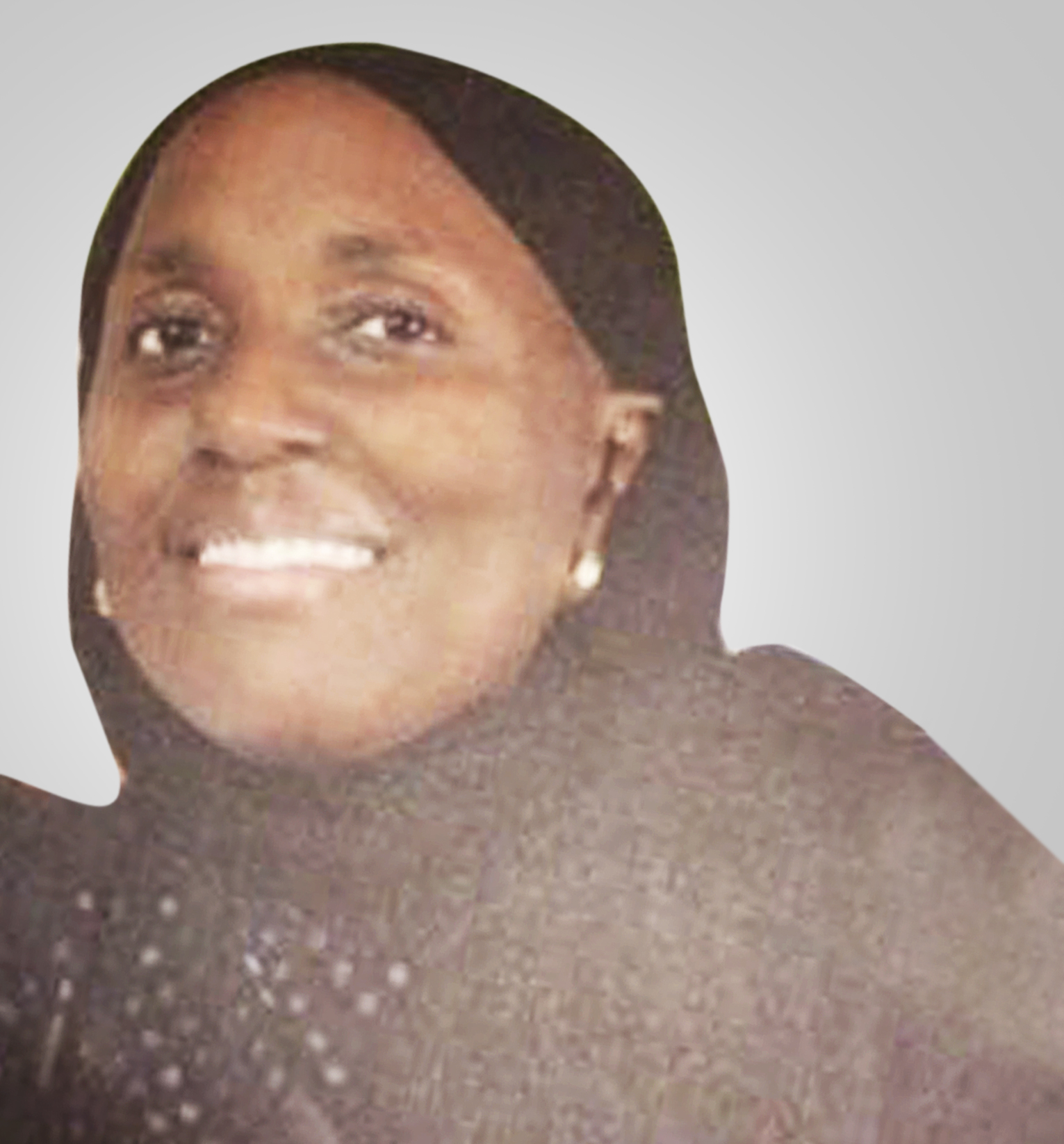 CEO East Africa Magazine, has confirmed that after 7 years at Tullow Uganda Operations Pty Limited, Jimmy Mugerwa leaves for London, where he has been reportedly appointed Group Director for Infrastructure and Organisation.
In his place, industry sources say, Mariam Nampeera Mbowa, a seasoned Ugandan oil & gas lawyer with over 24 years' experience in the business, has been appointed as Managing Director.
Mugerwa, joined Tullow in August 2012 from Kenya Shell Ltd where had worked for 4 years and 10 months as Country Chairman/Sales Operations and GM for East Africa. Before Kenya, Mugerwa, who started his career at Shell Uganda in 1994, served in various roles in Ghana and at the Shell Africa office, rising to the Senior Regional Advisor, Sub-Saharan Africa between August 2007 and December 2009. While in Kenya he also worked as Director at the Petroleum Institute of East Africa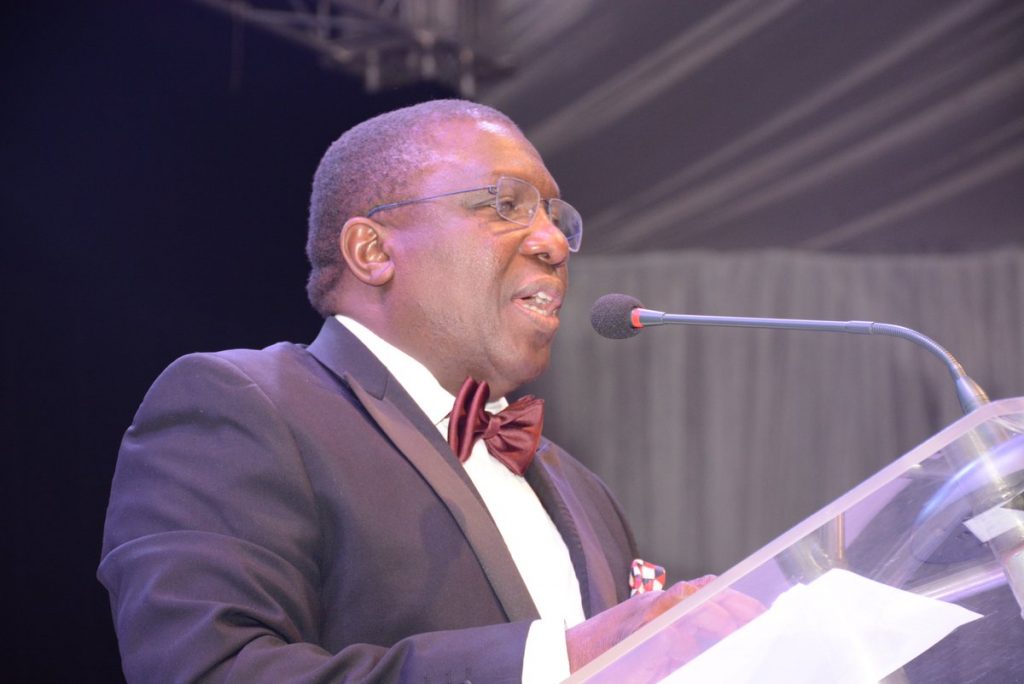 In Uganda, Mugerwa has been serving as Non-Executive Director at East African Breweries Limited as well as Chairman/Non-Executive Director at Dfcu Bank. His days at dfcu Bank were overshadowed by the controversial takeover by dfcu Bank of troubled lender Crane Bank- process that was recently found to be flout with several irregularities by a Parliamentary probe Committee.
Dfcu faces several multibillion shilling law suits as a result of the acquisition.
Trailblazer and one of a Ugandan few oil and gas lawyers
When CEO East Africa Magazine reached her by telephone regarding the appointment, she declined to comment.
"I can't comment. I can't comment for now," she said on the phone.
Jimmy Mugerwa was unreachable by phone and he did not respond to our WhatsApp messaging inquiries by press time.
However, from industry sources, Mariam is an experienced oil and gas lawyer, very familiar with corporate and commercial law as well as the legal and regulatory issues across the oil and gas business value chain- upstream, midstream and downstream.
She is the first female chief executive in an all-male dominated oil & gas majors troika, consisting of Tullow Oil, CNOOC and Total SA- but certainly no stranger.
Until her appointment, Mariam has been working as General Counsel-East Africa since May 2015- where she headed the Tullow Uganda and Kenya legal Teams, to "enable proactive resourcing and risk management of legal issues relating to Tullow's Uganda and Kenya Business Units", according to her LinkedIn profile.
She was also the team leader on "all material legal and compliance risk issues impacting the Ugandan and Kenyan business units."
In that capacity, she also doubled as a Director on the Tullow Uganda Operations Pty Limited Board.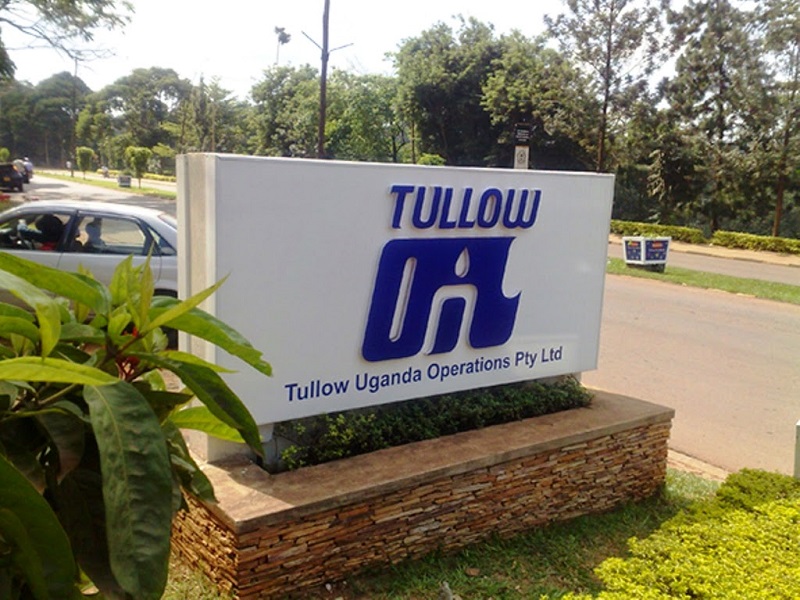 Before that, the she was the Regional General Counsel-Uganda- from January 2011 to May 2015. In that capacity she dealt with a number of issues especially the management of the Joint Venture between Tullow, Total E&P and CNOOC.
Before Tullow Oil, she worked for over 12 years within the Shell International BV family in various capacities and in a number of jurisdictions.
At Shell she started out as Company Secretary and Legal Advisor- at Shell Uganda Limited, between June 1998 to September 2003 and then headed to Brunei where she was a Senior Legal Advisor for 2 years at Brunei Shell Petroleum Sdn Bhd. She then headed to Shell International BV headquarters in the Netherlands as Legal Counsel, Gas & Power for slightly over 3 years.
From here, she got appointed Legal Counsel at Shell International Exploration and Production BV where she was assigned to the Shell Development Kashagan BV (the entity tasked to engineer, develop and construct facilities to bring phase II of the Kashagan field in the North Caspian Sea to full commercial oil and gas production.
The Kashagan project involved a consortium of seven international oil companies and the National Oil Company of Kazakhstan. Her major role, involved managing and advising on licensing, regulatory and legal issues arising out of the North Caspian Sea Production Sharing and Joint Operating Agreements.
As Uganda moves closer to oil production, Tullow Oil will be counting on her domestic, regional and global expertise in upstream, midstream and downstream operations to bring the prize home.
Perhaps a change in management could also warm up Tullow Oil's planned sell of their 21.57% in Ugandan exploration areas to Total SA, a move that has overly delayed.
Before Shell, she worked as Legal Officer at Uganda Petroleum Company Limited (formerly Mobil Oil Uganda), between 1994 and June 1998,
Mariam holds Bachelor of Laws (LLB) from Makerere University and Masters of Law, Commercial and Corporate Law from the London School of Economics and Political Science. She also holds a Diploma, in Petroleum Policy and Management from PETRAD-Stavanger, Norway as well as a Diploma in Legal Practice, from the Law Development Centre in Makerere.
She went to Stella Maris Boarding Primary School, Nsuube and then Kibuli Senior Secondary School where she completed her Uganda Advanced Certificate in Education (A-level). She is married Professor Swaibu Mbowa, a Makerere University Agricultural Economics don and a Research Fellow at the Economic Policy Research Centre (EPRC). 
She is an advocate of the High and Supreme Courts of Uganda.