INTERVIEW: Kadaga frustrated by poor health services, gov't slow action on corruption and unfair representation of women in higher political offices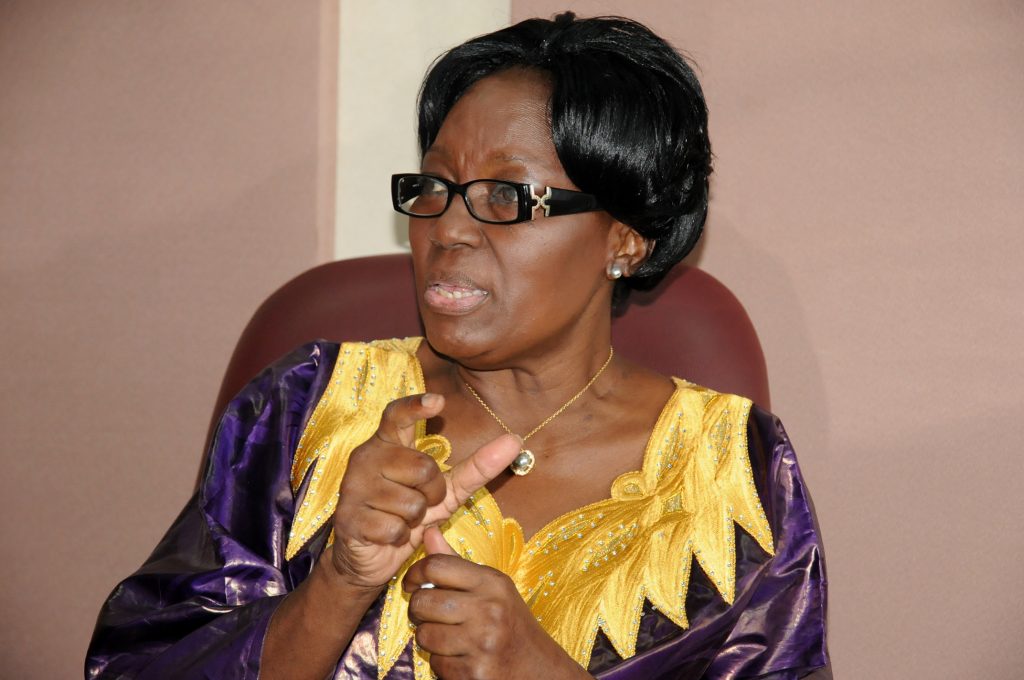 Today, 19th May 2019, Rt Hon Rebecca Alitwala Kadaga, completes three (3) years since she was elected as Speaker for the 10th Parliament. Kadaga, who is serving her second term, spoke to CEO East Africa's Muhereza Kyamutetera, on a number of issues.
Three years is more less a midterm for you; as you start the fourth year, when you look back have you achieved the things you set out to achieve when you started this term?
Yes, we are almost closing the third session of the tenth parliament. In order to understand the performance of the 10th Parliament in the three sessions, there is need to establish the extent to which the key achievements were aligned to Parliament's Strategic Plan that runs from 2016/2017 to 2019/20.
The plan focuses on best management practices through nurturing the democratic system of governance in our country as provided under Article 79 of the Constitution and is based on the following principles: democracy, accountability, development, institutional relations/partnerships and constitutionalism.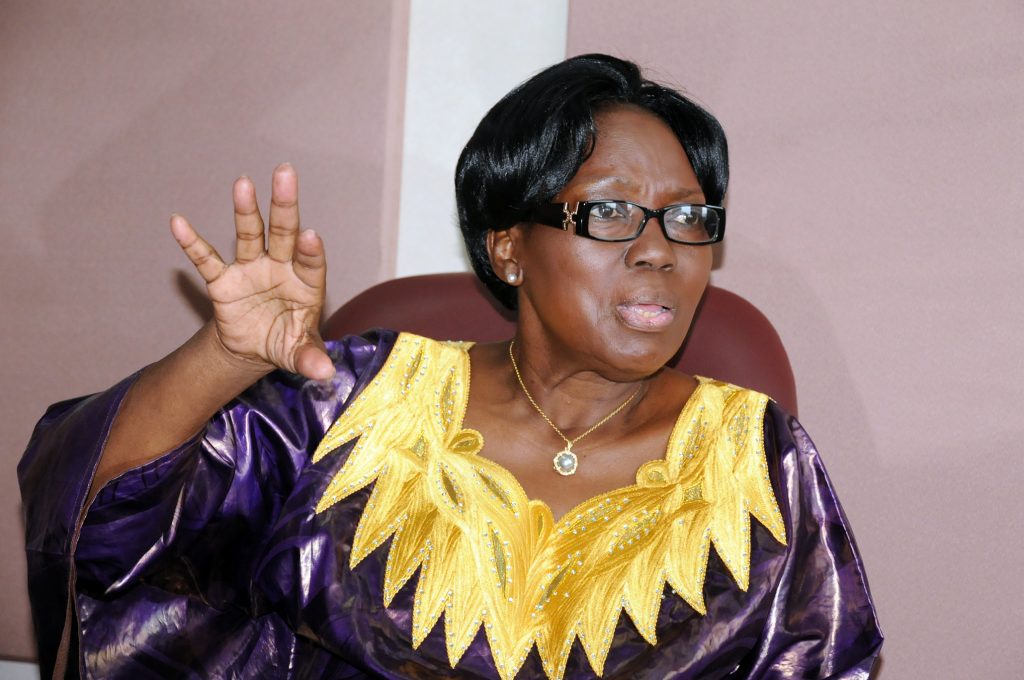 The plan has six strategic outcomes, namely:
Strengthened institutional capacity of parliament to undertake its constitutional mandate effectively and efficiently;
Increased public involvement and participation in parliamentary business;
Strengthened parliamentary accountability and scrutiny;
Enacted comprehensive legislations for equitable and sustainable development;
Effected participation in international engagements;
Improved work environment for Members and staff of Parliament and the public.
The plan is aligned to our vision- "A transformed, independent and people-centered parliament" and our mission: "to achieve improved accountability representation, democracy and good governance for sustainable development in Uganda."
I will start with the "People-Centered" element because I think that we have been able to further eliminate the barriers between the public and us. We are more available to the public, we have had a number of health weeks, parliament weeks etc. Just yesterday we hosted the AGOA exhibition here- this is the first time it is happening in this country.
We felt that in order to promote trade and investment in this country and create employment, parliament would show case what is possible under AGOA and I am glad that just yesterday a number of products were identified for potential export, so I am happy that that has been done.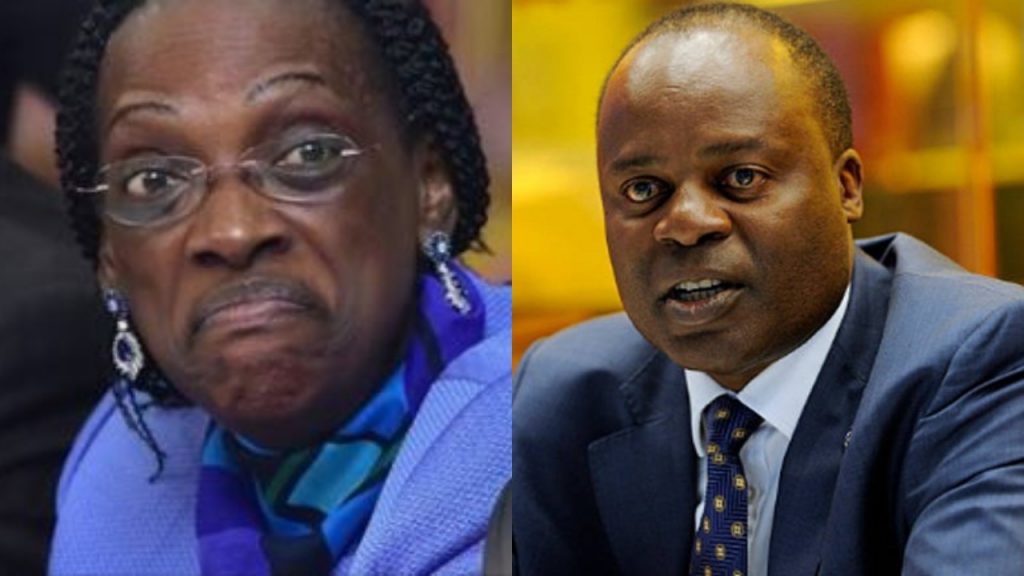 Regarding transformation- yes originally we were in the manual age, at least we have moved into the digital age, but am not yet satisfied about the transformation because I would really want to see a situation where the public can speak to us on the internet, give comments and opinions on bills and we can answer back; that is when I will really be happy.
On independence, I think that I am one of those people who has tried very hard to ensure that the independence of parliament is safe guarded. You have heard about some of the issues that I have had with the executive and the judiciary; that has been part of the battles to ensure that parliament is independent.
On accountability, a lot has been achieved in that we have been able to work more on the public accounts reports, on the central government, public accounts reports for local governments, public accounts reports for state enterprises, and also on government assurances.
For example during the first session, the Committee on Commissions, Statutory Authorities and State Enterprises (COSASE), recovered billions of shillings which was meant for the projects affected persons, which had been appropriated but Uganda National Roads Authority (UNRA) had handed it over to Chinese road construction companies who instead of paying project affected people, instead put the money on fixed deposit accounts. It is COSASE which forced them to surrender the money and handed it back to the government and people were paid and roads were constructed.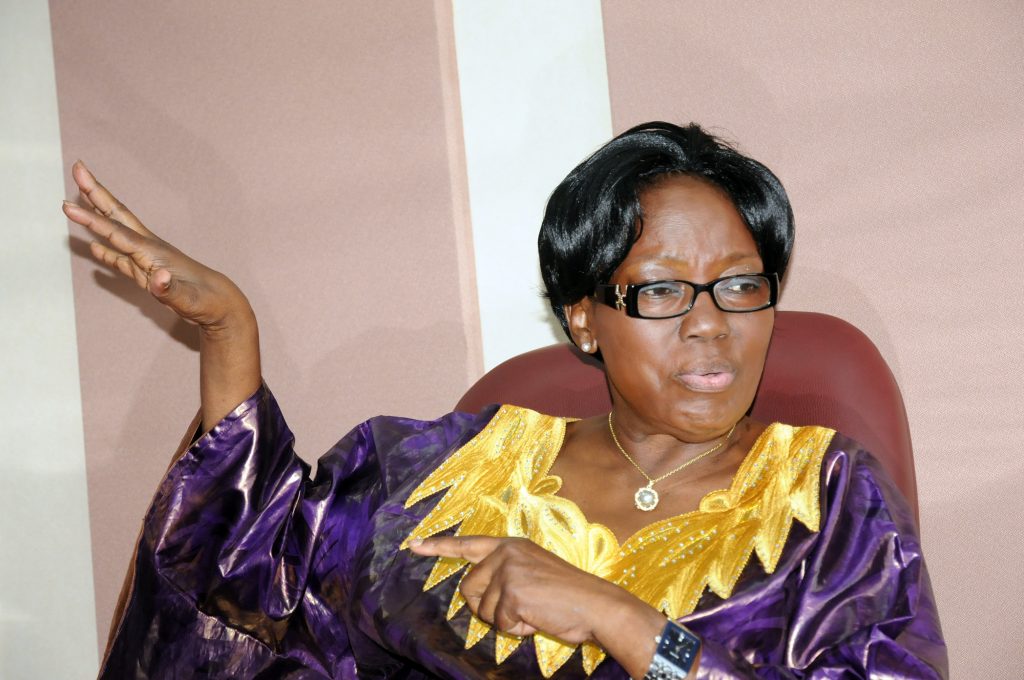 Recently we had the issue of Bank of Uganda, again by COSASE and we are waiting for action from the executive.
On representation, I think the 10th Parliament has fared far better than other parliaments. I believe that we have had over 10 private members bills; in the past, in five years we would have three, but where we are now, there are many motions that have come up. MPS have also brought up more matters of national concern on the floor of the house which government has responded to.
On creating an improved work environment for Members and staff of Parliament and the public, we are now constructing a new chamber, except that when we planned, we planned for 500 members, and we are almost 500 now, so it is a bit challenging but that is part of what we have to work on.
We have also ratified two international protocols- but this is an area which is not very satisfactory. Government makes many treaties, many conventions but they are never domesticated, so they are not part of our law.
For example recently I was speaking at a meeting on slavery; there are conventions on slavery that our government is party too, but are not part of our law, so that is an area which is not satisfactory because the supply side (of bills) of the government is not working as quickly as it should.
We have also ensured that policies announced by government and also announced by parliament are implemented although this is another area which is not very satisfactory, because after we conclude a report, the government is supposed to come back to us in six months to say this is what we have done, on this recommendation but this area is not very satisfactory for now.
What would you say are some of the key highlights of these three years?
As indicated above, the 10th Parliament's foremost indicator is the number of legislations enacted for equitable and sustainable development".
In the last three years, we have passed over 40 bills and in this third session alone, we have been able to pass 22 bills- in the past we used to do 11. We passed three budgets in time and are working on the third one. Over 100 committee reports were considered and adopted. We have also adopted 97 resolutions on crosscutting issues.
You have been Speaker of Parliament since 2011 and a deputy Speaker since 2001. When you look back, are there some things/decisions that you were part of that you think you would love changed and or reversed?
I don't think so, in fact I think there are things that I think would not have happened if I was not here, for instance in the 9th parliament, a number of police women were here, two of them were dismissed from because they were pregnant. So I said to them you cannot chase away women because they are pregnant, so I had a meeting with the commissioner, demanded that they are brought back because you cannot punish women for natural functions. If I was not here they would have been sent back to the barracks.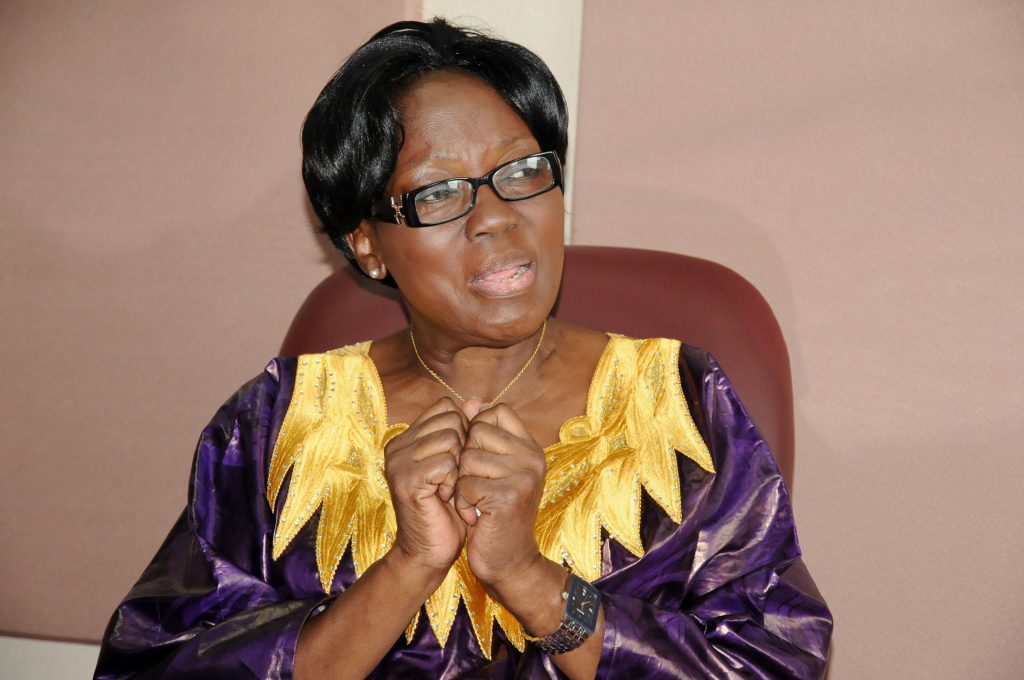 On the same lines when I had just come, the women in this institution were not allowed to travel; I would work with them in the plenary and in other meetings, but after one year I realized that when I go for international meetings am only with the men, but I solved that.
I was also able, together with the house to change the rules in relation to the management of committees, because the standard and the fashion was to have all the committees- the vice chairman and the chairman were all men, I had to change that. So there are things that would not have happened if I was not here.
There are however, areas of disappointments for instance The Marriage and Divorce Bill which has been on the table since I was in primary school; we have still not been able to pass it and yet it is to address the inconsistencies in our societies.
We still have got an issue of low numbers and unfair representation of women in higher political offices. I would have wanted to see a woman prime minister or at least a deputy prime minister because in this country unless you are a prime minister you cannot chair cabinet, you cannot also decide what is coming on the agenda of cabinet. There is a vacancy for a deputy prime minister; I would have been happy to see a woman who can determine what is going to be decided and chair the cabinet.
Also, I am still dissatisfied with the provision of health services in this country- it is not as good as it should be. Then there is corruption- that is a very painful area.
Regarding corruption, there is a sentiment that parliament is a barking dog that does not bite. For example, parliament did a good job on probing the irregular closure of seven commercial banks by bank of Uganda, but has since gone quiet. The other day the IGG was appearing at the government media centre and she said she can't investigate the BoU officials because parliament has not asked her to investigate. Do you feel there are some gaps somewhere in fighting corruption?
In the accountability cycle, we have different stakeholders performing different roles. The Parliament's role is to consider the Auditor General's reports and make recommendations to the Executive to implement.

Most of the recommendations/resolutions passed are advisory, so Executive has the obligation to implement them. For instance the probe on BOU, most of the recommendations require amendments to the current Act. The Executive has to expedite this process for most of these recommendations to be put into action.

I think there is a gap because if we investigate and make recommendations, we cannot direct them (IGG); it is the government to say we are going to do A,B,C and D, that is why I was saying that they (executive) are supposed to come back in six months to say that on recommendation this we have sacked so and so and on this recommendation, we are prosecuting so and so; on this one we have got a conviction and they have not done that.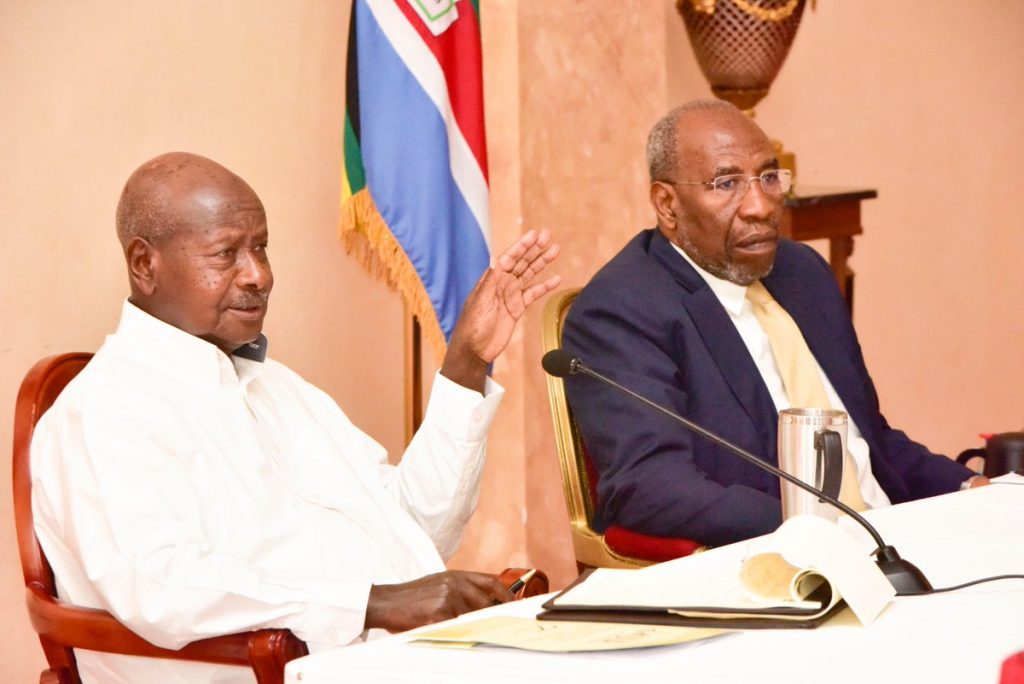 Parliament cannot be prosecutors and also the judge, so that is where the limitation is; it is very frustrating for us.
For example, I told you that during the first session we recovered money from road construction companies, but I was expecting somebody in government to come out and say who actually did this- who authorized the transfer of this money to the fixed deposit account?
But nothing has happened and that is an area of frustration.
The Uganda National Household Survey (UNHS) Survey 2016/2017 reported that the number of poor people in Uganda increased by 51% from 6.7 million in 2012/13 to 10.1 million people in 2016/17. This was despite the fact that amount of budgetary resources appropriated by parliament to government, increased 136.3% from UGX11.6 trillion in 2012/13 to UGX26.4 trillion in 2016/17. As an institution that is among others charged with assuring transparency and accountability in the application of public funds as well as monitoring the implementation of Government programmes and projects aren't you concerned about this development? Are there any specific actions that parliament has put in place to reverse this trend?
Of course we are concerned about the increasing level of poverty but as I told you our work is to appropriate, the actors are in a different sector, then of course we carry on the oversight role to see whether the money was properly used. We have made a number of efforts to save more money, to increase the funds for the poor people who are under the youth livelihood project and the senior citizens grant scheme.
We have also continuously advocated for tax reforms/laws that are pro poor for example removal taxes on agricultural inputs and products as sector that employs about 80 percent of Ugandans.
At a personal level I have made interventions in my constituency and also in the general Busoga area to improve the economic capacity of our people. For example we are revamping the Kasolwe stock farm, which has been dead since 1969 to act one as a center of excellence for the improved animal breeds for the people, training in Aquaculture, piggery, poultry and so on.
From the foregoing it appears Uganda's problem has little to do with few resources and more to do with how government resources are utilised coupled with lack of consequences for errant government officials. What's your take on this?

The 2015 Public Financial Management Act & the Budget Act, 2001 provide a sound legal framework for budget preparation and execution. Whereas Parliament is a key player in promoting good Public Financial Management it has a limited role in the execution/implementation of the budget.

However, due to the enormous development needs of the country, sector spending plans have typically not been realized, given the numerous implementation challenges, while tight resource envelopes for recurrent and development spending have had to be revisited through supplementary budgets.

In addition, the National Planning Authority has continuously noted that overall, spending continues to be poorly aligned with the National Development Plan priorities. For example, the NPA noted that the FY16/17 budget was only 59 percent aligned with the National Development Plan (68 percent in FY15/16) with adverse implications for growth. The misalignment also reflects that some spending entities have not spelled out sector plans consistent with the National Development Plan.

Through the budget approval period, Parliament through its sectoral committee has interrogated the budgets of Ministries, Agencies and Department and has on many occasions found out weakness e.g. poor project implementation capacity, weak expenditure controls for recurrent spending and procurement delays, and has recommended to government the areas that need to be addressed in order to improve the utilization of public resources.

Based on the Auditor General's recommendations to Parliament, Parliament has done its role of scrutiny and made resolutions through its accountability committees, and has also continuously emphasized and recommended to government on the need to improve transparency and accountability of public resources by establishing efficient and effective strategies of curbing the misuse of public resources especially the need to tackle corruption related tendencies.
However, the executive has been slow in implementing some of these resolutions.

Much as Uganda's hopes are pegged on the Economy, it appears, parliament seems to pay more attention to popular political legislation at the expense of business related legislation. What is your take on this?

The most important function for Parliament is to pass laws which provide good governance in the country. The fiscal issues such as, taxation and loans need the sanction of the parliament, after appropriate debate and all of these are business related. In my view, it is not true that Parliaments pays more attention to political legislation at the expense of business related legislation.

During the First Session, 17 bills were passed of which 12 bills are business related legislation including:
The Income Tax Amendment Bill 2016;
The Common Market for Eastern and Southern Africa Treaty (Implementation) Bill, 2016;
The Anti-Money Laundering (Amendment) Bill, 2016;
The Insurance Bill, 2016;
The Sale of Goods and Supply of Services Bill, 2015, among others.
During the second session, 11 bills were passed, eight (8) of which were business related, including:
The Biofuels Bill, 2016;
The Tax Procedures Code (Amendment) Bill, 2018;
The Lotteries and Gaming (Amendment) Bill, 2018;
Excise Duty (Amendment) (No.2) Bill, 2018, etc….
During the First meeting of the third session, 18 bills were passed, 5 of which are business related, and these were:
The Sugar Bill, 2016.
The Investment Code Bill, 2017,
The Tax Procedures Code (Amendment) Bill, 2018,
The Security Interest in Movable Property Bill, 2018 and
The Minimum Wages Bill, 2018.

During your tenure, Uganda seems to have out-borrowed herself with little regard to effective utilization of borrowed resources leading to low return on investment for most government projects, especially infrastructure projects. This in turn increases poverty and severely limits our ability to pay back. Is Parliament merely rubber stamping government plans to borrow?
The issuance of public debt is an important tool of economic policy. Borrowing can help countries to deal with negative shocks, undertake countercyclical fiscal policy, and finance exceptionally large expenditures, such as public infrastructure investment projects. At the same time, the government must be mindful that the public debt will indeed reap the expected benefit over the medium and long term, and that it is not undertaking the expenditure simply because there is easy financing available.

Uganda's development strategy in the National Development Plan prioritizes scaling up public investment to address critical infrastructure bottlenecks. Long-term sustainability of the development strategy also depends on strong investment in people. Given limited budget resources, the government must find a balance between infrastructure needs and supporting social sectors, such as health and education.

Parliament has also fully ensured that Article 159(2) of the Constitution and Sections 36(2) &36(5) of the Public Finance and Management Act, 2015, which provide for the Power of Government to borrow and Authority to raise loans respectively are complied with by Government.

Uganda's Public debt stock increased by 22%, from UGX. 34,423.52 billion, recorded in the FY 2016/17 to UGX. 42,070.47 billion, in the FY 2017/18. The existing debt stock constitutes of UGX 28,514.48 billion as external debt, while UGX.13,555.99 billion is domestic debt. In terms of shares external debt takes the largest share of total public debt at 68% while domestic debt is 32% of total public debt.

Uganda has relied on external borrowing to finance its large-scale infrastructure projects, which contributed to rising debt, putting more strain on the budget as more resources need to be allocated for interest payments.

Nevertheless, Parliament through its Committee on National Economy report on the country's state of indebtedness provides critical information on the country's state of indebtedness. The country remains at low risk of debt distress. Parliament has recommended to government on debt management areas that need urgent improvement. Among them is the need for government to keep debt at manageable levels, through increased domestic revenue mobilization in order to reduce the country's reliance on external support in the long term. Am happy to note that the government has been able to take up this recommendation as government is now finalizing a 5-year Domestic Revenue Mobilization Strategy.

Other debt management areas that Parliament has strongly recommended to government is the urgent need for government to expedite implementation of all projects financed by debt to increase the country's productive capacity in order to repay debt, together with avoiding borrowing for consumptive purposes (especially consultancies, salaries, purchase of project vehicles & workshops among others) as this does not increase the productive capacity of the economy. This will not only contribute towards achieving the objectives of the projects, but also guarantee economic returns that are greater than the interest rates charged, that will benefit the nation positively.

Challenges like poor project designs, compensation of project affected persons, and accountability and ensuring value for money are being addressed through the various public finance management reforms that government is implementing. The reforms include among others the strengthening of capacity of Ministries, Agencies and Departments in project identification, design and appraisal processes.

Parliament has also played its role in mitigating the above challenges through the committee on National Economy that developed guidelines to be followed when scrutinizing all loans that require approval of Parliament. These guidelines were adopted by Parliament and require performance information and impact assessment for previous projects by a ministry or government agency; evidence of project appraisal; consistency with the national planning framework; institutional framework for project implementation; procurement plan; evidence of implementation of the Resettlement Action plan; provision of counterpart funding; evidence of project readiness for implementation; and Financing mechanism among others.

The other major challenge Parliament is facing is the limited oversight over the implementation of debt financed projects. This is largely attributed to limited funding of the oversight function of Parliament.
Stanbic's Patrick Mweheire delivers 39.5% growth in H1, 2019 profits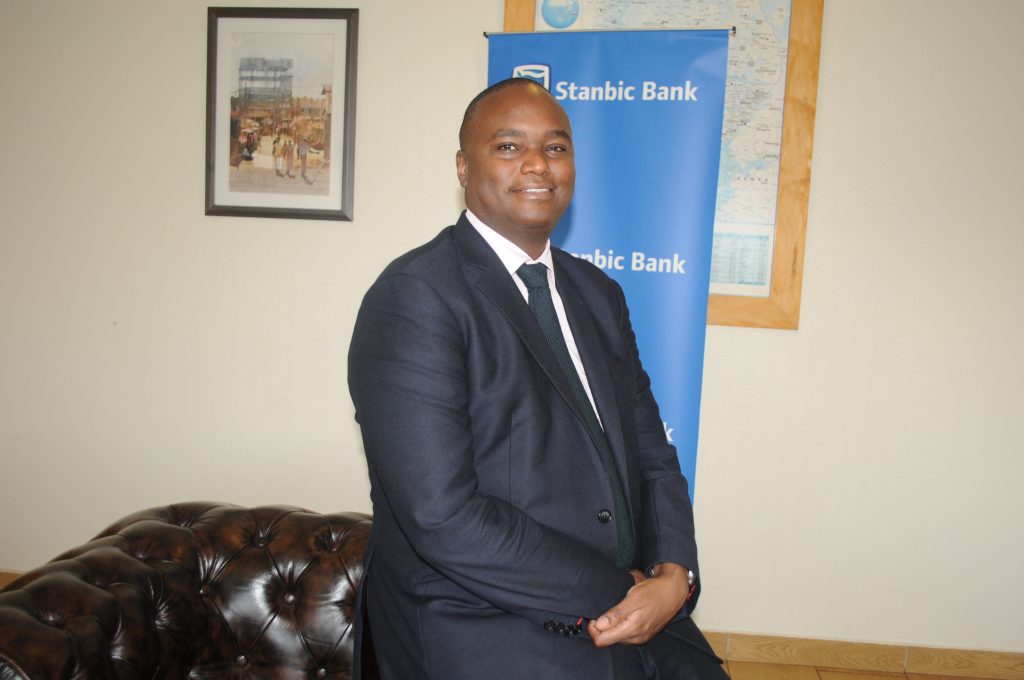 Stanbic Bank, Uganda's largest bank by assets, lending, deposits and profits, today released their H1 2019 results, signaling what should turn out to be yet another strong year.
In results announced today, the bank which has gone aggressively digital, executing 85% of their transactional volumes through their branchless platforms- including 20% of this on agent banking alone, picked up UGX550 billion in new deposits and lent out more UGX400 billion than it did in H1 2018, announced that net profit had grown 39.5% from UGX 96.1 billion in June 2018 to UGX 134.1 billion at the end of June 2019- net H1 2018 profits only grew by 1%.
The bank added a fresh UGX1 trillion on their asset book- reaching a historical UGX 6.1 trillion in assets!
In this interview adopted from their results announcement, Patrick Mweheire, the bank's Chief Executive Officer, talks about the bank's results against the backdrop of a rebounding economy, the bank's investment in technology and SMEs, all of which he says, point to an even greater full 2019.
What's Your Current Assessment of the Ugandan Economy?
The economy remains relatively strong with robust growth across many sectors. GDP growth was a positive 6.0% in fiscal 2018 which confirms that we have really turned the corner with even more positive momentum poised for 2019. Private sector credit growth has also bounced back – averaging 14% in the first half of 2019.
We are seeing a rebound in the key manufacturing, construction and agriculture sectors. Personal borrowing and trade also continue to grow; which is a very positive development for the country. Inflation remains below the 5% area so we expect the Central Bank to maintain their monetary stance and not pass an increase in the Central Bank Rate ("CBR") in 2019.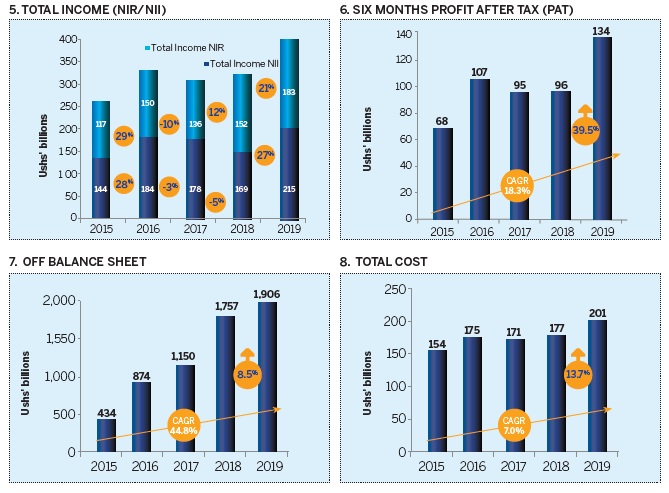 This will ultimately keep interest rates or prime lending rates where they are. Notwithstanding this positive local environment, we have to be cognizant of the global headwinds such as Brexit or the China-US Trade wars and how they will ultimately crystallise back into the East African region.
How would you describe your half-year performance and what were the key drivers contributing to your performance?
We've had a remarkable performance over the past six months underpinned by our customer centric approach and the strength of our diversified businesses. Our Profits after Tax grew almost 40% year-on-year from UGX 96.1 billion in June 2018 to UGX 134.1 billion at the end of June 2019; Customer deposits grew approximately 10% to exceed UGX 4.1 trillion up from UGX 3.75 trillion in June 2018.
We continued to extend the most new credit in the sector – approximately UGX 400 billion in new credit – which grew our loan portfolio by 21.6% to UGX 2.7 trillion from UGX 2.3 trillion in June 2018. The growth has been largely due to improved economic activity as credit growth across all customer segments improved. We remain a key enabler in major sectors such as agriculture, manufacturing, construction and trade sectors especially supporting the SME sector.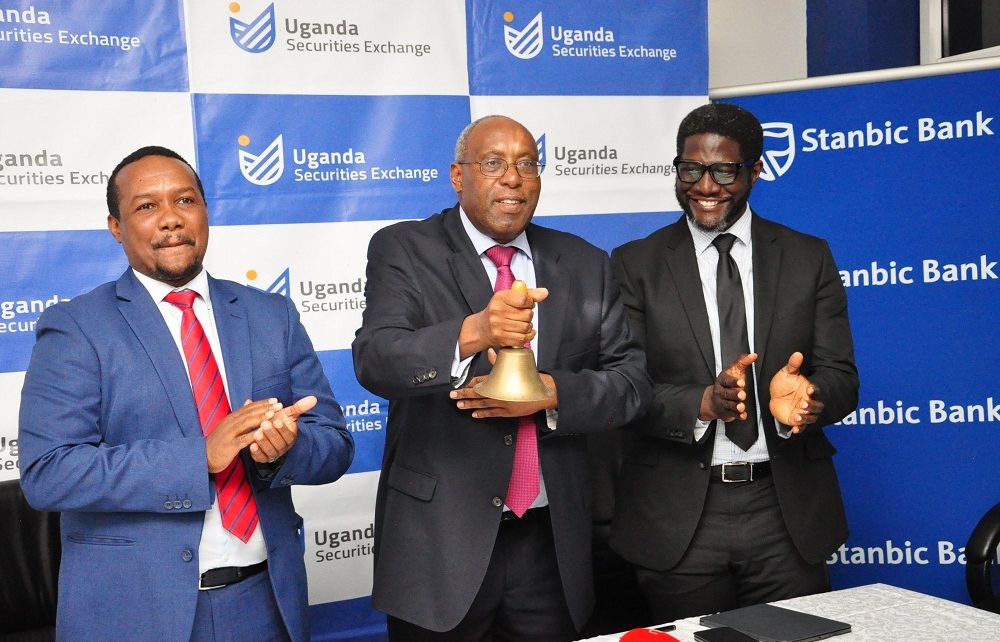 The bank's total assets also grew 18% and crossed UGX 6.1 trillion from UGX 5.1 trillion putting us in a much stronger position to support larger development projects and better facilitate economic growth in the country. This strong asset growth was accentuated by strong customer deposit growth with excess liquidity being appropriately deployed across the different asset classes, mainly customer loans, government securities and interbank lending.
The bank has been aggressively pursuing a digital strategy- what have been the dividends to date- especially over the past 6 months?
I am quite pleased on the progress so far. Branch transactions now account for less than 15% of our total transactional volumes which means we are executing 85% of our transactions on our digital channels which includes Agency banking.
This is significant for two key reasons – it enhances the customer experience by providing a 24/7 digital platform for customers to execute their day-to-day banking wherever and whenever they want. It also reduces the cost of doing business and enhances efficiency as it is of no value queuing in branches to execute low value transactions such as paying utilities or school fees.
We also successfully launched our online account opening platform which allows new customers to open personal accounts digitally. It offers a convenient and seamless on-boarding that demonstrates our commitment to digitization and innovation. This allows customers to literally on-board themselves as bank customers on the go – any time and anywhere across the country.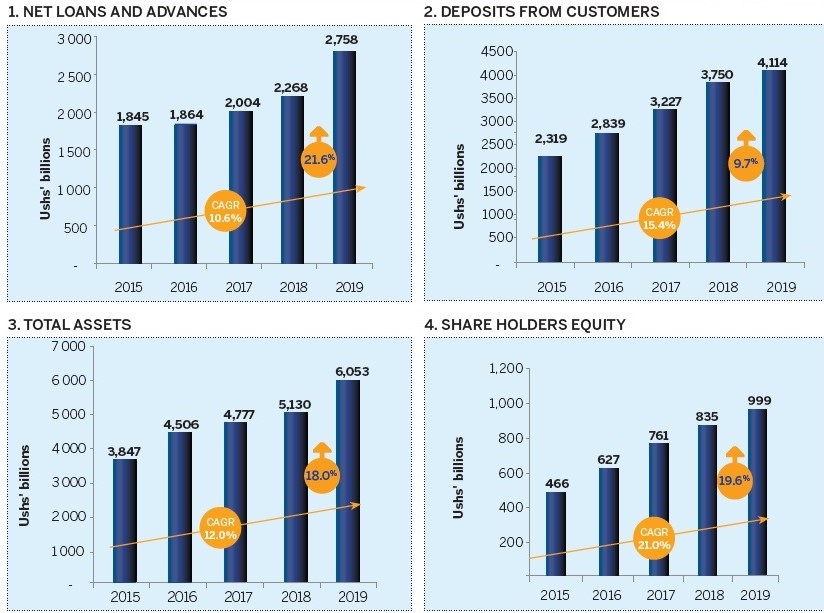 It's worthwhile touching on Agent Banking as well. With 1,000 active agents across the country, it has greatly increased our customer touch points and provided choice to our customers in executing their day to day financial transactions. This new channel (less than a year old) now represents 20% of all our transactional volumes today. Our customers can now access a wide range of services including cash deposits and withdrawals, bill payments, school fees collections, fund transfers and a number of other new features yet to be introduced. It gives us an opportunity to de-clutter the branches and offer a better customer experience for the more high value and high touch transactions.
In the past years we have witnessed heightened focus by Stanbic on SMEs; how significant is this segment to the bank?
SME's are the key engine of growth for our economy and employ an excess of 2.5 million people, significantly higher than the corporate private sector at approximately 800,000. You simply cannot grow Uganda without growing the SME's. It's really that simple; which is why we established a Business Incubator that provides capacity development programmes for entrepreneurs in SME's. It trains and provides them with soft and hard skills necessary to improve their business operations and compete more effectively in the market place.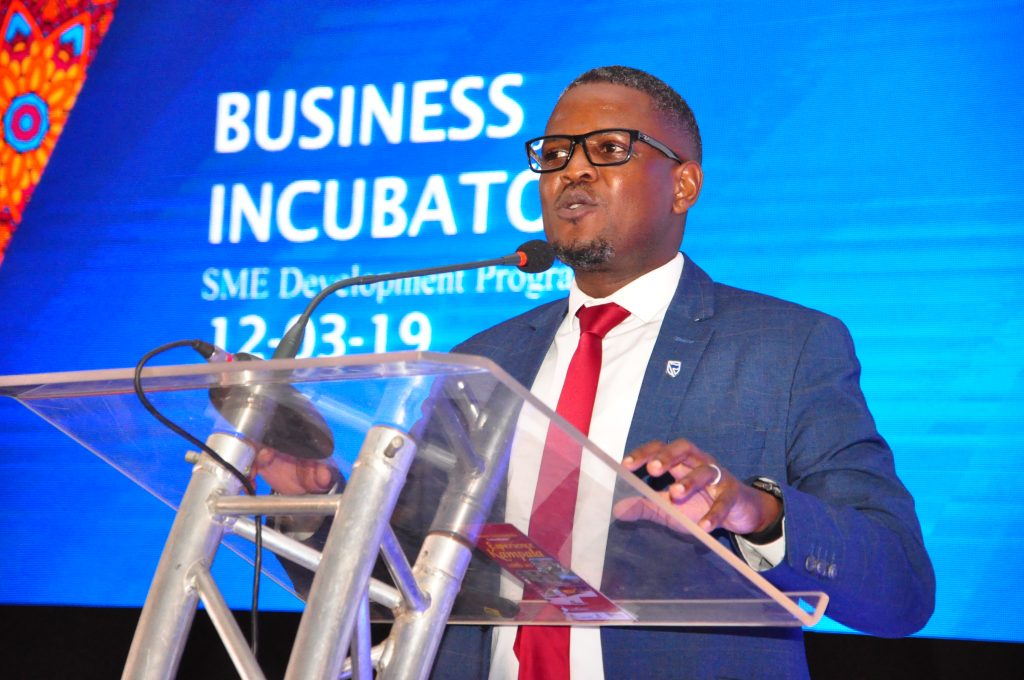 It also deliberately prepares them to leverage the upcoming opportunities in Uganda's emerging Oil & Gas sector.
Over the last 18 months, the incubator has run three successful cohorts and a total of 1,062 entrepreneurs from 300 SME's have been successfully trained and graduated from the incubator. I am happy to report that in the next few weeks, we shall be launching regional incubator centres in Mbarara, Mbale and Gulu in order to avail similar training and development opportunities to SME's in the rural areas.
We do this at absolutely no cost to the SME's and more importantly – you do not have to be a Stanbic client to apply and participate.
Looking ahead, what is the key focus for the bank over the next half of the year?
The priority for us remains ensuring that our clients' needs are appropriately and effectively met. We continue to focus on strengthening our propositions by providing solutions that meet our clients' needs and help them achieve their aspirations. We believe that focusing on the client is the reason for our robust double-digit balance sheet growth across deposits, loans and trade and ultimately the reason for our client revenue growth of ~11% in the first half of the year.
We will continue this focus into the second half of the year through customizing services, focusing on meeting client service level agreements, delivering client journeys and transforming the bank into an organization that is future ready.
TREATING SMALL BUSINESSES: Dr. Innocent Nahabwe's practical guide on how to handle partnerships, money, people and competition for entrepreneurs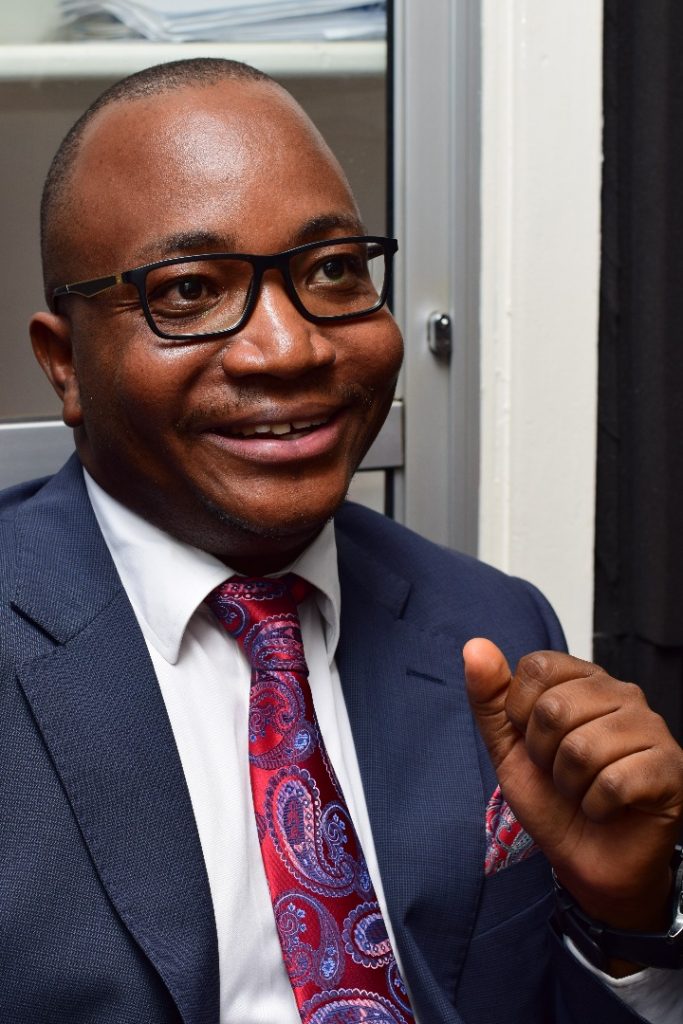 Dr. Innocent Nahabwe is best described as a jack of many trades, and perhaps, master of many of them. He is an all-round entrepreneur, marketing pundit, writer, veterinary doctor and father.
He recently outed a book, Treating Small Businesses- a smooth cocktail of how to handle partnerships, money, people, competition and marketing and how to remain sane in a crazy business environment.
CEO East Africa Magazine's Muhereza Kyamutetera, sat him down both for insights from his book as well as from him experience running small businesses.
---
Describe Innocent Nahabwe for us.
I am many things. I am a human, 38 would make me middle age, male. I am a veterinary Doctor by training who has ventured into Marketing (I hold an MSc Marketing from Makerere University). I am businessman, media practitioner who has made attempts at writing.
I am a father and son. In short, I am a hustler struggling to stay afloat.
What inspired you to write your book, Treating Small Businesses?
I realised that whereas everyone aspires to have big business, most of us will realistically only do small business. Access to capital; the issues with the stock exchange that keep out small business from the Stock exchange hence denying them capital, lack of accessible investment banks or firms continues to limit how far most entrepreneurs will go.
Uganda has been listed among the most entrepreneurial countries but most entrepreneurs will remain small businesses and the bulk of these entrepreneurs are into the service sector – boutiques, saloons, bars, restaurants, cottage firms etc. Most of these start and fail before their first anniversary causing lots of frustration to budding entrepreneurs and those after them.
I have been lucky to run and sustain several small businesses and it was my hope and desire to share the little information I have with fellow small business owners.
This inspired the book.
Why should anyone want to read or buy the book?
The book serves two purposes. One, it shares my experiences told in a humorous manner that most people will relate to. I am within the age bracket of most of the targeted readers. I go through their challenges. I lose some, win some and share honestly my experiences. It's best to buy the book and learn from my mistakes than learn from your own. Books I have read have helped shape my approach towards business and I share honestly and in detail.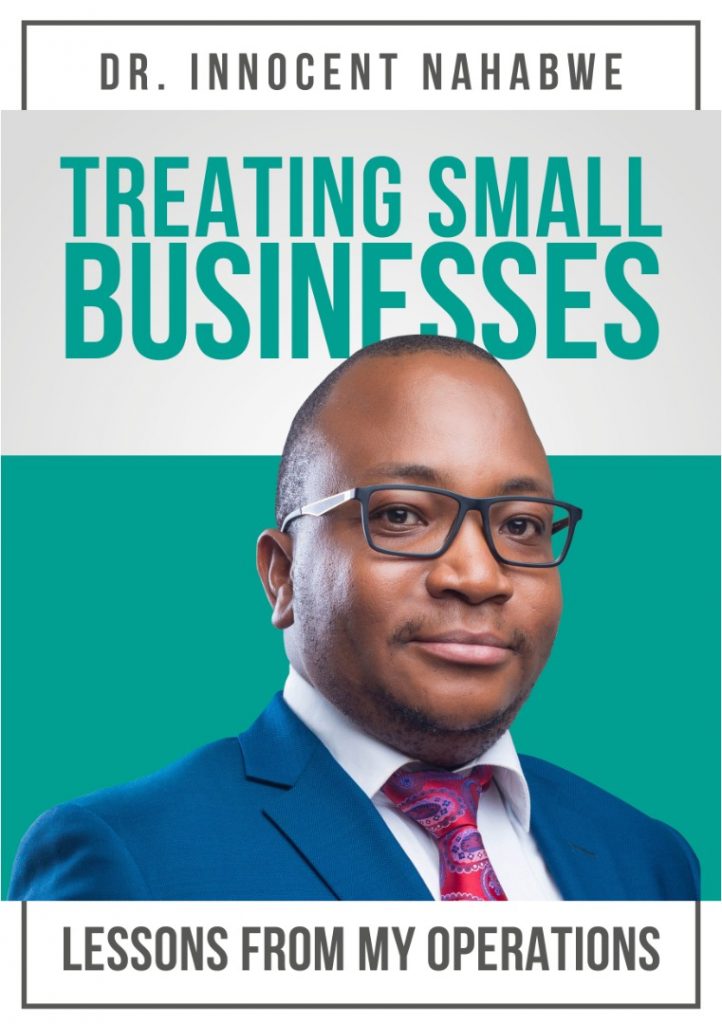 Also, I share my lessons and insights on what makes or breaks business. For anyone trying to do business, this is important for them.
What would you say are the top 5 pieces of advice from the book?
I don't want to pre-empt the book but I share about how to handle staff, how to handle money, how to handle competition, how to market and how to remain sane in this crazy business environment.
Based on your experience- what would you say are the top 5 mistakes small businesses make?
Most people want instant success: Business grows slowly. Even Apple started in a garage many years ago. Dr. Sudhir Ruparelia and others have taken 30 or so years in the game. We can't want to live like them in 2 years. We will kill the business.
Most people mix business money and their own money: The business is an extension of their pockets. This makes accounting hard and most of us kill our businesses ourselves by being bad parasites. We become cannibals.
Lack of book keeping: Most people have shops and don't know the value of the stock they have. Money comes in and goes based on intuition. Stocking is done based on requests. In the book, I suggest simple mathematics (Primary 4 mathematics is enough) with a simple equation to use to track performance, and have proper records. It is a must for every business to have proper records and track performance.
Not giving business enough time: Most people have business as their side hustle. We keep our jobs and hope business will grow on its own. Just like a baby, I explain in the book how to look at your business and create more time within the regular day and get the best out of the business. You can't invest in a business and let it be a by the way.
Mixing emotions and business: Many of us get emotional. We look at business as our baby. We do what we love. We do business for us and not the customer. Even when it fails, we stick with it and it sucks us dry. We need to understand that business is business. It is about money- treat it as business; principally for money.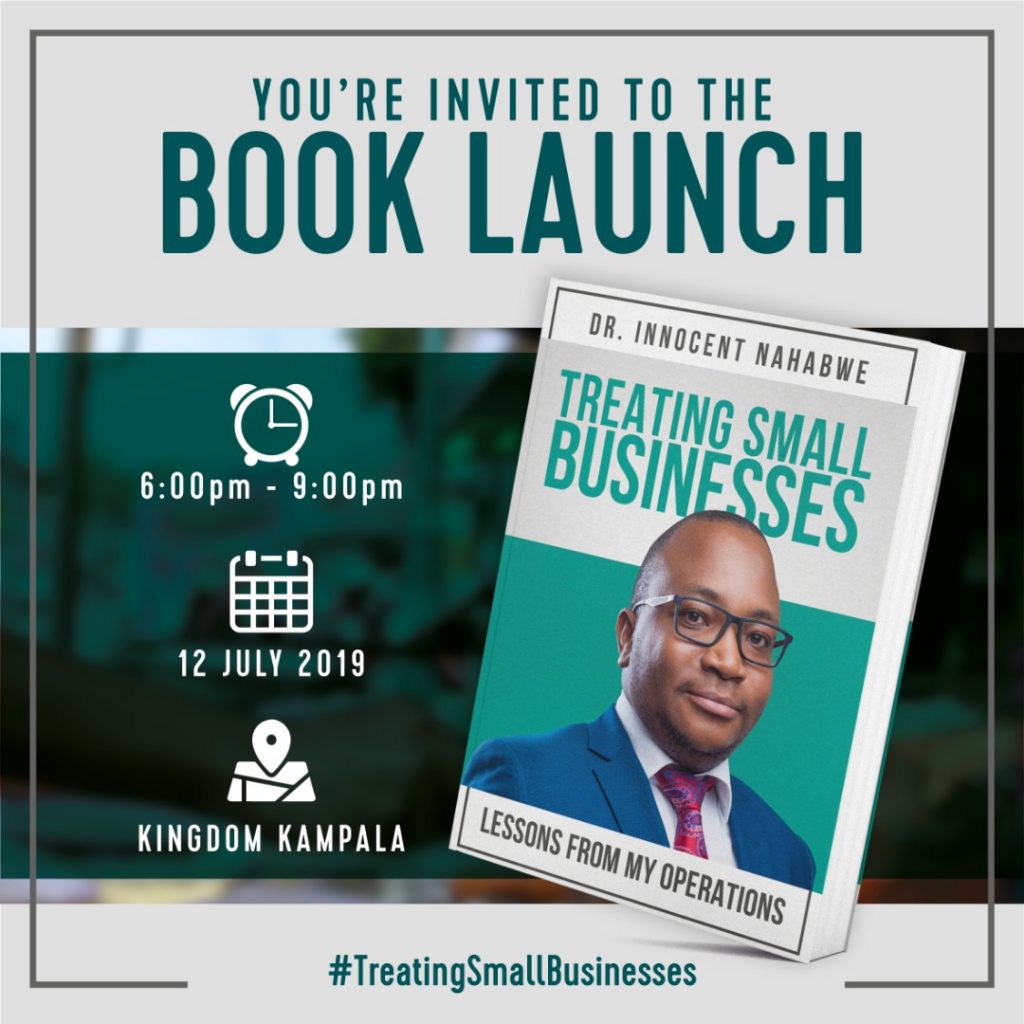 Don't mix family, relatives, friends in the business. Debts must be paid. It must make money. If it fails to work, regardless of how much you love it, let it go. If you get a good offer that makes business sense, sell. Don't be attached.
More, I share in the book.
Given your experience, would you say government has been helpful to small businesses?
I think so.
There are still many challenges but there have been improvements in power, infrastructure, and government systems such as Uganda Revenue Authority (URA). You can now handle your own taxes easily. However, a lot more can be done. We need more skills. We need centralised marketing. I think cooperatives that allow small holder firms to trade together like Coffee Marketing Board , Lint Marketing Board etc. can help farmers manage quality, work on prices, take advantage of economies of scale, bargain for supplies, access extension services and expertise, buy similar equipment for ease of repair, have strategic partnerships which would make it easier.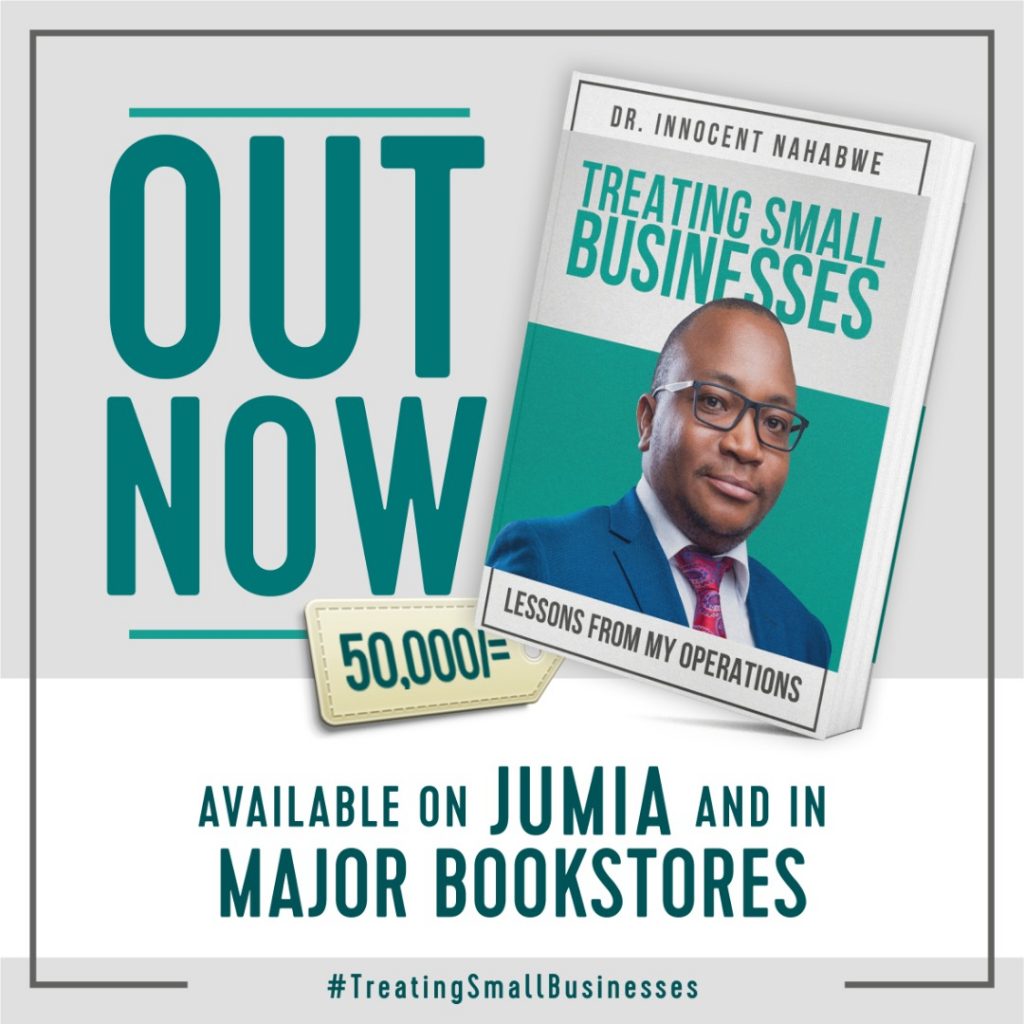 If you were appointed the minister of finance today or if you became president what are some of the things you would do to help small businesses?
I fear politics.
I would probably give one look at providing advisory roles. I would organise all industries into cooperatives. We would zone businesses so that particular areas produce particular products. That helps in corroboration and government support. If Coffee was from Masaka and Mbale, focus would be easier. Then milk from Mbarara, millet from Soroti and may be rice from the Eastern region. This would help support farmers and small industries with market, storage, extension services etc. As of now, everything is everywhere.
Considering that most people are into agriculture, most support would go to value addition and agricultural processing followed by aggressive marketing. We have a competitive advantage as well as comparative advantage here. All year good weather, multiple seasons, fertile soils, central location within the region, a vast hinterland. All these would help make us a food basket mostly for organic food.
What next, after this book? Are we going to see another book soon?
Yes, I am working on another book. We are also going to do a small business clinic, a multimedia platform for helping small businesses. We will have small business master classes and work towards spreading this gospel of growing small business in as many places as possible.
About the Author
Dr. Innocent Nahabwe is a serial entrepreneur and a man of many firsts as well. He is CEO and founder to Kagwirawo, Uganda's first online sports betting company; Bluecube, a leading mobile solutions company before SMS business became commonplace and Howwe.biz, the No.1 music streaming and showbiz platform, as well as Club Amnesia a popular city nightspot.
He is also CEO of 100.2 Galaxy FM – a Pioneer urban Youth Luganda station that he founded in 2013, but had by its 5th anniversary risen to an award winning station and amongst the top 5 radio stations in its category.
He also holds an MBA (Marketing) from Makerere University.
Concession renewal: Umeme wants a win-win deal for all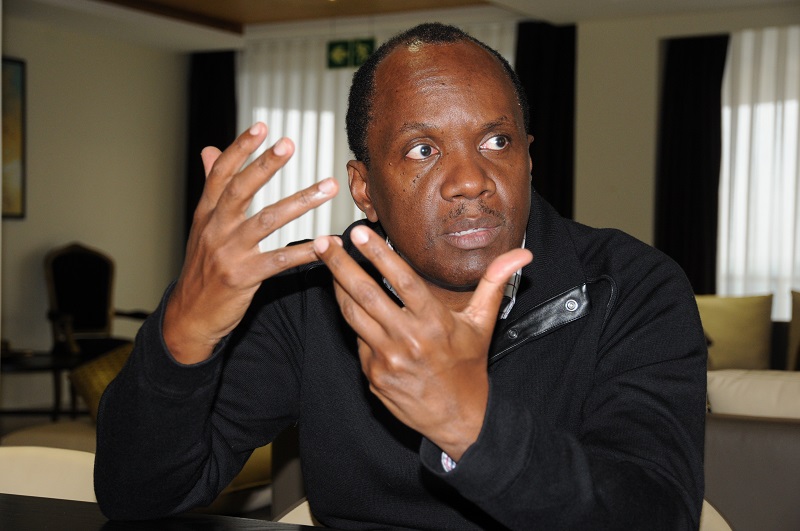 For the last 12 years, Patrick Bitature has been Umeme Limited Chairman- since 2007. He has overseen the company's $600 million investment into restoring and expanding the country's electricity network.
During his tenure, Umeme has connected over 1 million more customers, increasing their customers by 328.4% from 303,000 customers in 2007 to 1,300,000 customers. Distribution losses have been more than halved from, 35% to 16.6%. The power distributor has also matured into a UGX2.5 trillion company, by assets, up from UGX350.3 billion company in 2007.
In this second part of our interview, he shares with CEO East Africa Magazine Executive Editor, Muhereza Kyamutetera, Umeme's commitment to investing in powering Uganda's development agenda with a long-term view to creating a world-class distribution network and affordable power for all.
---
Congratulations over the recent good Umeme results. You now have about 6 years to go on your concession. How is your performance on the concession targets to date?
I think we have done well; we had a 20-year concession and 14 years have gone down, so we are left with about 6 years.
In summary, I can say we have connected slightly over 1,000,000 customers from – 292,237 in 2007 to over 1,300,000 currently. To us, every customer is a unique milestone, a unique story- so if you ask me, I will say, today, there is 1,000,000 ++ reasons to believe in Umeme.
Someone might say it is premature to be asking about the concession extension or negotiations, but the fact that around us is that Isimba Dam has come on board and Karuma is coming on board this year- altogether raising Uganda's generation capacity to 1,767MW by end of 2019.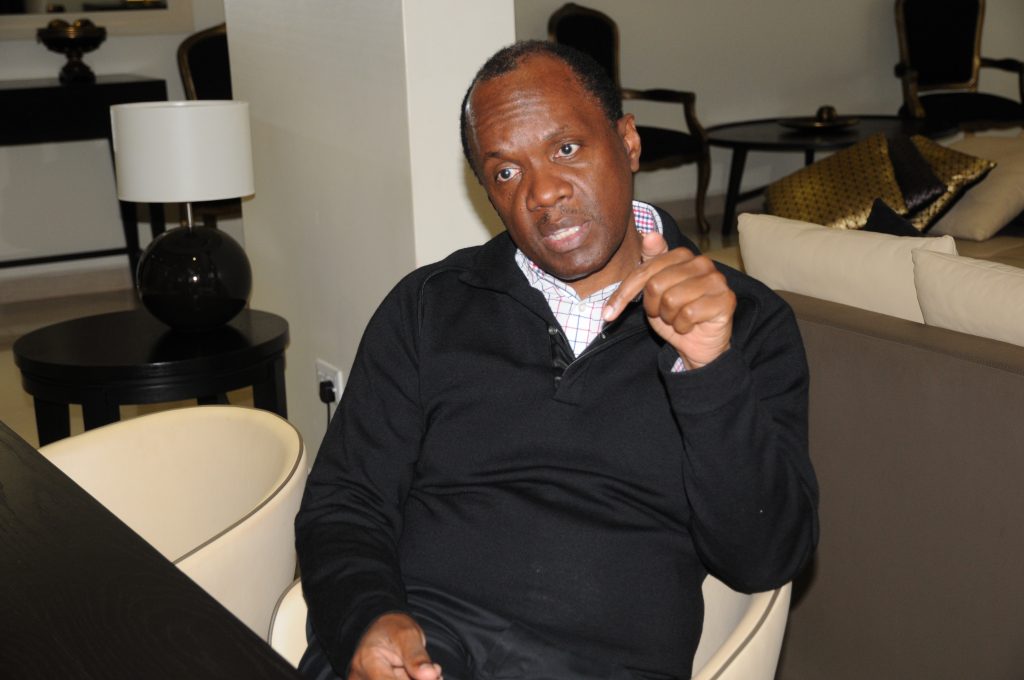 Government has invested in about USD1.6 billion in Karuma Dam and about USD500 million in Isimba Dam and at least USD1 billion in high voltage transmission projects to evacuate this power. To absorb that power effectively, to evacuate it to where it is needed- homes, businesses, factories, schools, health centres etc., we need to invest large amounts of money over a longer tenure; that is the most important thing. We need to raise and invest between USD1 billion to USD1.5 billion in the next five to ten years, so that over a period of 20 years we have a robust, reasonably modern infrastructure that distributes power to almost 60% of the population. The remaining 40% will be off-grid solutions e.g. solar solutions.
READ PART 1 OF OUR INTERVIEW WITH PATRICK BITATURE HERE: https://www.ceo.co.ug/a-day-with-patrick-bitature-drinking-from-his-cup-of-wisdom-on-success/
Most importantly, you have to remember that 60% is a moving target because 60% of the population today is not going to be 60% of the population in 10 or 20 years' time.
We can choose to invest for the remaining 6-7 years, but if you have seven years, the banks will only finance for not more than five years and that will impact the tariff, greatly. So we are looking for longer term funding- 15 to 17 years and then we can spread that cost- amortize it over time. That shall have a lowering impact on the tariff- that's the principle reason we are beginning these negotiations now.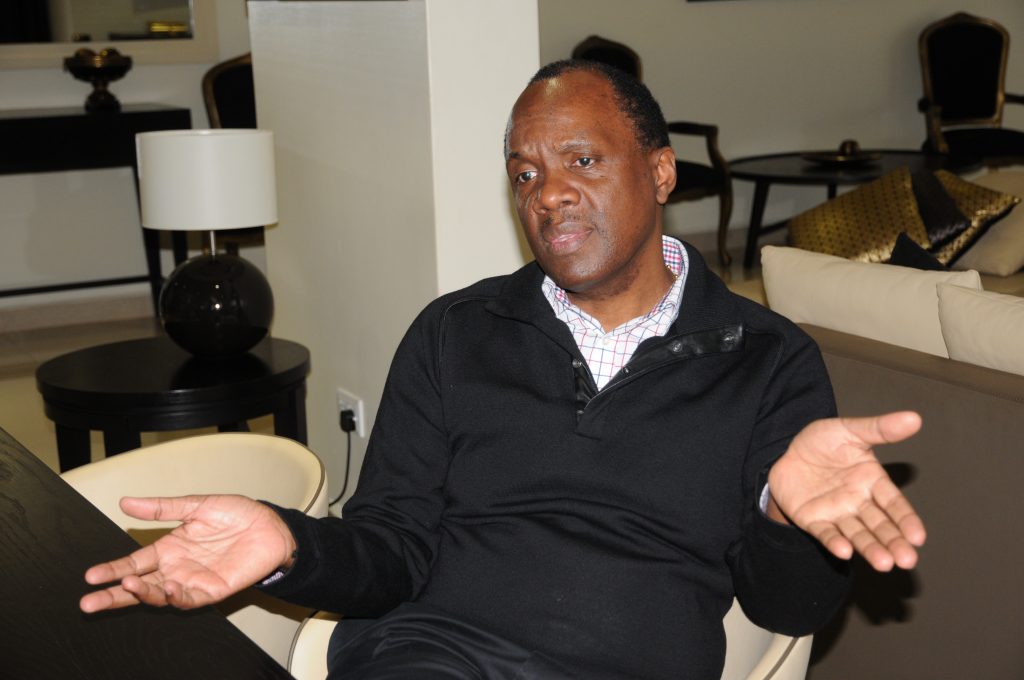 Secondly there has been a huge complaint about our rate of return, we demanded a rate of return when we were negotiating for these concessions 14 years ago, of 20% and that was appropriate at that time because the country was under perceived high risk. Today the perceived high risk of the country is much lower than then, so it is easier to attract capital. The policies of this country have been very stable, the movement of foreign exchange, the amount of inflation etc. the risks in many of the areas have been mitigated.
If the high rate of return is the pain in the thigh of the government and the public, we are willing to consider a few points on our rate of return, as long as it makes business sense- for our customers and shareholders.
We are Ugandans running this business; we have investments here as well and we are paying these bills too. You cannot say I want Umeme to profiteer at the expense of my hotels, my businesses. No, we must find the right balance- where there is a point of equilibrium- our customers are flourishing, the country is growing and is competitive, but also our shareholders, many of whom are also Ugandans are happy too!
If we are not competitive, as Ugandans, then we shall depend on Kenya or Rwanda or Ethiopia and that doesn't put me as a Ugandan in a healthy position. I don't want us to be in a weak position as a country, so we've got to negotiate what is fair for everybody. I am first a Ugandan and one day am not going to be the chairman, maybe I will not be having shares in this company anymore, but my children will still be here, my grandchildren will be here.
The key question here is how do we move our country forward? In such a competitive environment, we need to bring that tariff down as much as possible but it must also make sense for the people who are giving us money so that they are sure of their return and also those who give us their equity get a dividend. That is what we want.
Speaking of the negotiations, how are they progressing?
Well, the government has been negotiating first on its own, and we have been preparing on our own. These preparatory meetings are so important. We have got a feeling that the government is much more responsive and the tone they are setting is that they want to negotiate in good faith, because it is also in their interest that they do something in good faith that is sustainable, robust and can endure the test of time.
We are looking long-term, we are not asking for one or two years because what we do should help this country move forward. The people making decisions on behalf of government have to be balanced; not to crush the negations. It is not about one side winning and the other losing- we need to come up with a win-win formula that is good for Uganda and good for shareholders.
GoU has set itself targets to connect 300,000 customers every year with a target to achieve 60% access by 2027. Is Umeme up to the task? How are you readying yourselves for this?
I think Umeme is well prepared for that. We have had lot of time to build capacity- for anybody to do such an ambitious thing you need at least five or may be 10 years of experience- not just any experience but experience in Uganda.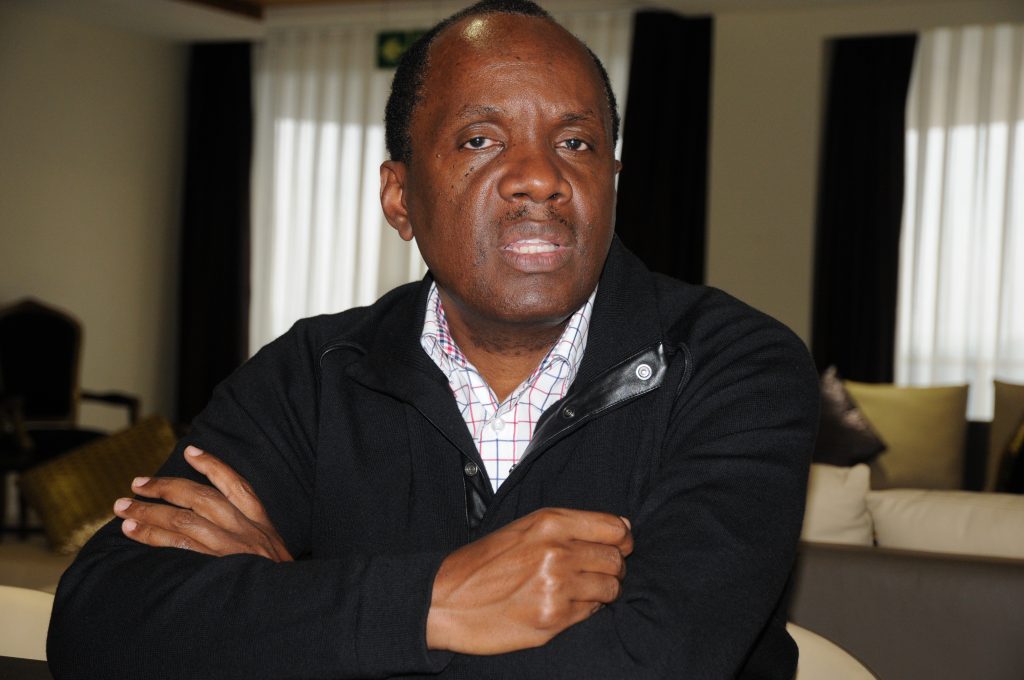 You may want to bring another international company, thinking they will just copy and paste their experiences elsewhere here, but most often that does not work.
For example, connecting customers is one thing, but making sure that you are collecting money from them is also very important- you need to look at the whole ecosystem in totality. That is why I think Umeme is a leading candidate so far; better someone you know with a safe pair of hands.
We are trusted to a high level by our stakeholders. We been touted as the best power distribution company in Africa by the World Bank and other international organizations- because what we are doing is leading the way, it is cost effective, private sector led, with no subsidies and customer centric.
So to do what we are doing- mobilizing resources, investing them carefully and making sure you get a decent return, is exemplary. We are leading the way.
I think we stand a good chance, we have made a good case. If we can finalize these negotiations with the government- am optimistic before the end of the year, these things will be wrapped up.
Our share price should be much better, because it also affects our valuation, and it helps us to raise money. When we go out people look at our balance sheet- people look at the numbers.
I understand, the Electricity Regulatory Authority (ERA) has cut down the allowable operational costs- Umeme had applied for USD 65m but was given USD 41m for 2019 – almost the same amount in 2012 (USD42m) when you only had 400,00 customers. How are you going to pull this through yet you have the tight government targets to execute and the new supply from Isimba and Bujagali to absorb?
The first principle here is that the quality of service we give is a function of the amount of money that we invest. If you want first world infrastructure and customer service like in Japan or South Korea, you have to invest in a lot of money. Japan and South Korea are able to invest and still supply power below US$5 cents because they are a very rich country. We can't afford to do that here yet, without having to get subsidies; so if ERA squeezes us, then that is the quality of service we are going to get.
People are complaining they don't want to have an outage for more than an hour- also me as a Ugandan I will be proud to know that there is nowhere in Uganda that has an outage of UMEME for more than an hour. I have been chairman for quite some time now and it is embarrassing I feel it like someone is holding my breath when power goes away.
Slowly we had moved away from many of the major distribution issues; we have invested significantly in more transformers, more grid lines, reliable service and a fast responding customer service team- we have set the stage for a world class electricity distribution.
If you choose to choke us now, suit yourself; you are the regulator, we can only do so much with the amount of money we have been given. Because you are the regulator and you are in a strong position, you can do anything at the stroke of a pen, but it has consequences.
The task ahead, needs significant investments. Yes, we are open to discussing our ways of work but we must keep our eyes on the ball. For example, we are switching to concrete poles because the wooden poles used to be designed to last 15 years but because of some terrains like swamps and heavy rains, they can't last more than 10 years. Switching to concrete means we need new equipment, because a concrete pole can't be lifted by human beings, so we have to double capex in some of these areas.
It is unfair to think that we can have a better-quality service going forward if we are going to reduce the budgets. But we are talking to the regulator- the good thing is there is dialogue, there is openness and the regulator is very sincere.
We think it is in their interest too, because they shine when we shine; if we do poorly, they will not shine.