It is now slightly over three years since AB InBev took over from SABMiller in Uganda. What has been happening? What has changed? How strong are you now as a business compared to before?
SABMiller was a decentralized organization while AB InBev is a centralized organization and this is the biggest difference between the two. So we have centralized many processes, particularly processes and roles that are not very market specific, for instance the 'procure to pay' and 'order to cash' processes. This came with consequences for some of the people working in for instance the finance and procurement teams. So we have seen a shift in local employment from administrative roles to front line roles in sales, supply and logistics.
Generally the vast majority of people employed in our business have been unaffected by these changes. The nature of some of the roles has changed but as in everything, change is a constant. These changes, the relentless focus on growth and tight control of costs has led to exceptional bottom line results.
The second thing that really distinguishes AB inBev is the focus on technology. For instance you can see the system we have here in our boardroom, this allows us to connect and engage in real time with other AB InBev teams, in Uganda, in Tanzania, in South Africa and in the world. So we communicate more than ever but with hardly any time and money lost in travelling. We are also moving very fast on artificial intelligence and machine learning and particularly in this field it is great to be part of a global network of companies as we are keeping up with technology that is cutting edge with companies that operate in first world economies. By the time of the takeover SABMiller certainly had less ambition to be on the forefront of this development. So Nile Breweries has benefited greatly from efficiencies coming from the change in the operating model and the introduction of new technology. These are both directly attributable to the change in corporate ownership.
SABMiller had their own flagship products here; and I know some time back, there was a launch of Budweiser, one of AB InBev's flagship beer brands globally. How is the integration of brands coming along?
First of all, roughly 95 percent of the global beer market is made up of local brands, therefore Nile Special, Club and Eagle will always be critical for the success of our business. .
True, AB InBev has different global brands from those that SABMiller had. The AB InBev global brands are Budweiser, Stella Artois, and Corona. These are incredibly powerful brands and when the time is right we will bring them here. We started with Budweiser in August 2018 and then ran into some issues with import documentations but we have cleared the way and Budweiser will be coming back soon and this time to stay.
We also see opportunities for Corona and Stella Artois, but with the young and vibrant population in Uganda that likes to party after party, having Budweiser here was the obvious choice. For the other two brands, we will launch whenever we think that the time is right.
In any integration of two businesses, it is easy to merge the technologies and align the brands, but people and cultures are the hardest thing. How has it been with your experience- getting people to think and act AB InBev from years of being SABMiller and would you say the process is now complete?
Culture is a very strong element in AB InBev. The core of the AB InBev philosophy is: Dream, People and Culture. The Dream is the big bold vision that the leadership of a company has and shares with the highly skilled People, the people are motivated and enabled through our winning Culture so that together we can realize our Dream. So culture is a prerequisite for even attempting to realize the bold Dream. Our culture is about personal accountability or as we call it 'ownership' and about meritocracy. This means that people can get big challenges that stretch their abilities to beyond what they ever imagined possible and if they deliver the agreed results their career progresses quickly and they are rewarded well. It also has a lot of focus on being frugal on things that are not adding real value to the business, these savings we then use to re-invest to grow the business. I think it is a good story, an easy story to explain to people.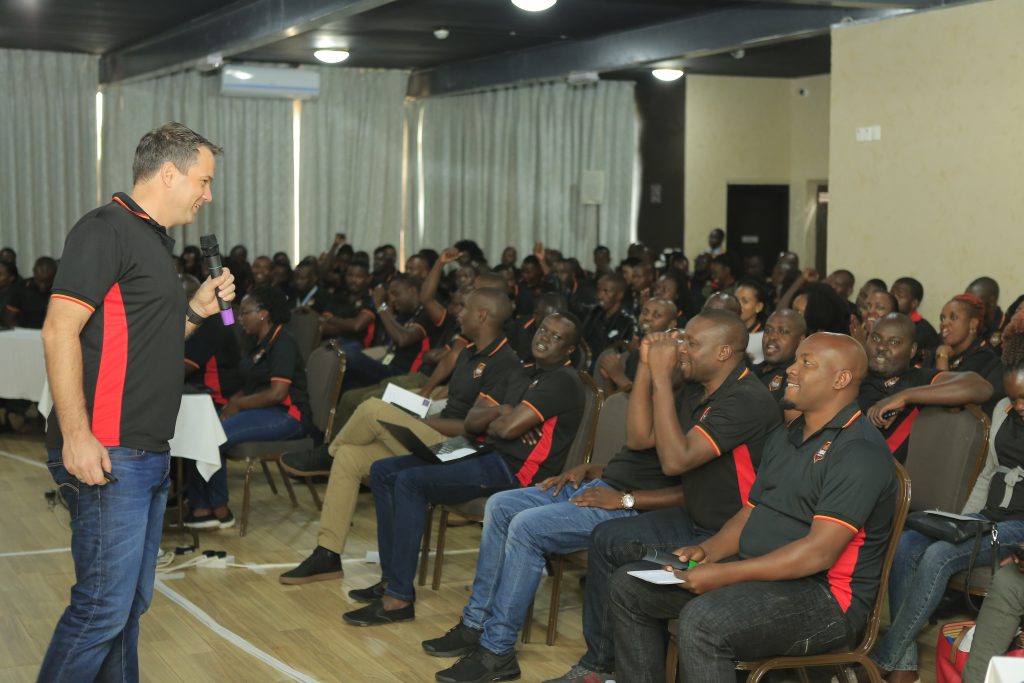 Some of the people that struggled with this culture have since left. We have been very careful in explaining the culture and given people time to adjust and when people decided that the culture was not for them we ensured that we separated in good harmony and that we helped them through the period of transition to a new employer.
What we have now are young people that have taken on the senior roles in our company they're really excited about the transition to AB InBev. They are grateful for the new opportunities that the company gave them and this includes myself. I am 43 years old and I've been given the responsibility of running one of the biggest companies in Uganda, this is a great privilege that I owe to our culture that believes in people.
What challenges have you had in the transition?
The main challenge I've had is that I had worked for SABMiller for 12 years before the acquisition and had developed a strong network in the different levels of the organization. Many of the people in the head office roles left, many of them were my friends but they were also part of my internal network. So initially the work became harder as I had to rebuild my internal network.
Secondly the shift in accountabilities as a result of the centralization is quite complex and turned out to be harder than anticipated. But working through it has been stimulating and resulted in a company that is growing quickly, is super-efficient and people love to work for. So far so good!
What is your assessment of the market both for yourselves but also the general industry in terms of the available opportunities for growth?
In 2018 and early 2019 the market seemed to be more constrained than what it is now. In the second half of 2019 we have seen a revival of consumption and economic activity- evidenced by the impressive 6% GDP growth that was published a few weeks ago so we are optimistic about quarter 4. Obviously the beer market is very closely linked to the general economy and disposable income and therefore an improving economy means a growing demand for our brands.
However, the formal alcohol industry is still being held back by illicit alcohol, we estimate the illicit market to be over 60% of all alcohol consumed in Uganda. There's a difference between home brews that people do in the villages and the commercial illicit market and specifically illicit spirits. The illicit spirits used to be in sachets but now the market has moved to jerry cans. As this segment pays little or no excise duty and other taxes, they are able to set prices that good corporate citizens cannot compete with as they have to pay: excise, VAT, corporate tax, pay fair wages, produce with standards approved by the bureau of standards etc. Public health, tax revenue and the economy in general would greatly benefit from further formalization of the alcohol industry. Further enforcement of the regulations already in place would help greatly in seeing the formal industry reach its full potential.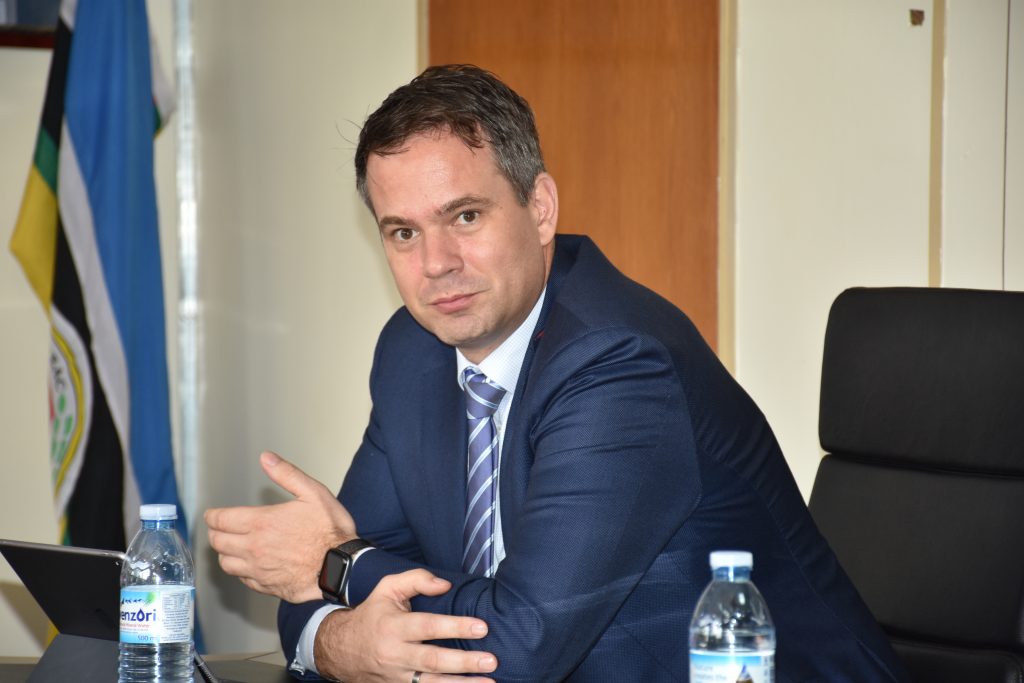 Outside the alcohol industry, I would say there are great opportunities in agriculture due to the moderate climate and the vast array of fertile soils. There's also tremendous opportunities for companies that are labor intensive, because Uganda is blessed with a labor force that is big, highly motivated and entrepreneurial.
A couple of months ago regulations banning alcohol packaging in sachets or the so-called kaveera alcohol were passed. Have we seen any significant relief to the formal alcohol industry?
No, we haven't. To a certain extent it worked for the affordable formal spirits, but not for formal beer. The market for sachets has largely shifted back to home brew and other informal alcohol sold in jerry cans.
Where do you think the problem is? Is it that the people behind this illicit alcohol are hard to catch or maybe somebody doesn't want to catch them?
I don't know. You are the journalist, you can investigate the real reasons.
Has the industry tried to make any efforts to engage government stakeholders in terms of how this can be managed?
Yes, we have. And I think the best way to manage is through price. Sometime back, we launched a product called Chibuku. The idea behind Chibuku was that it would be a formally produced product, in formal packaging and made in controlled manufacturing conditions, the people making it would be paid properly and the company would pay VAT and corporate tax. We had a confirmation of an excise duty exemptions and this enabled us to price this product competitively to the illicit category.
So the idea behind Chibuku was largely strategic as we intended to keep formalizing the market and building up unacceptance of informal alcohol. We were barely breaking even on the product at the price of UGX1,000 for 500 ml but the product was a big success. When the excise duty was introduced two years ago we had to take the price from UGX1,000 for 500 ml to UGX1,200 and the demand caved in and we stopped producing it after 6 months. This is clear evidence of how price sensitive this segment of the market is.
We engaged people in government to make them see our reasoning but they found the position of not taxing an alcoholic beverage to be indefensible as bottled water and soft drinks attract excise. While I can understand this point but adding the excise on Chibuku did contribute to a revival of the illicit market.
Regarding taxation of formal alcohol, I have seen the industry argue that there is a point beyond which taxation of any product becomes counterproductive as it increases prices, inhibits demand, kills jobs, but above all eventually reduces the revenue collected as overall volumes start slumping. Looking at Nile Breweries as an example do you feel that you've reached that level whereby you feel that the alcohol industry in Uganda is being taxed counterproductively?
As one of the largest tax payers in the country we obviously have a responsibility to deliver revenue to the government but it is also absolutely true that over taxation leads to prices consumers cannot afford and this reduces consumption but more so, drives consumers to alternatives in the illicit market. We work closely with the various stakeholders in government to support them in determining the optimal excise rate and we commend the government for having an excise structure that incentivizes the use of local raw materials.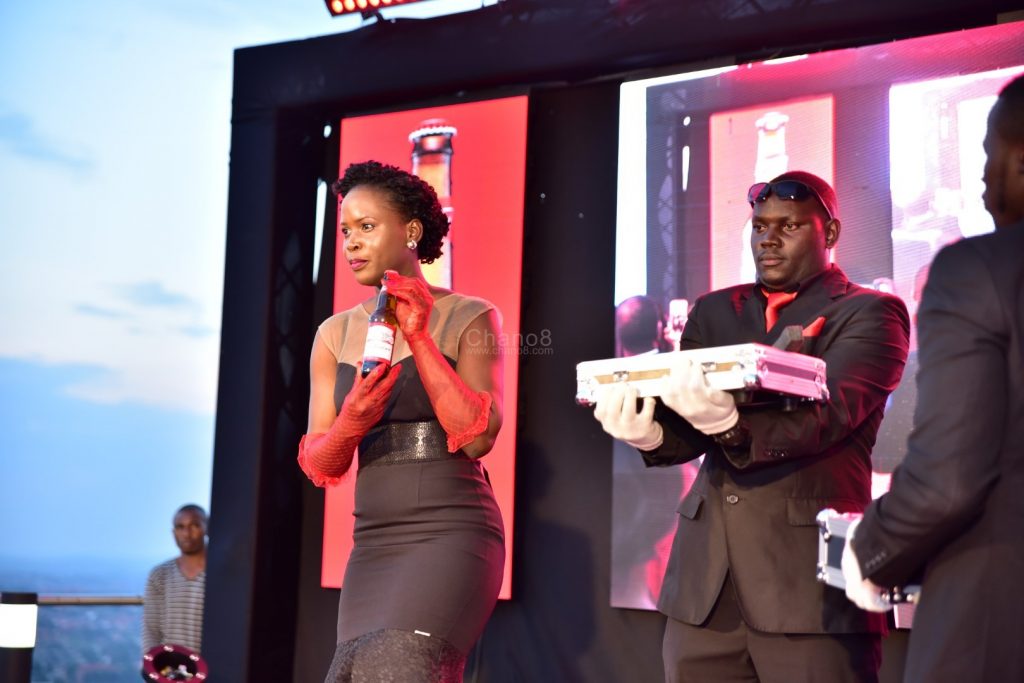 The assumption that total product tax, excise, VAT and corporate tax can be increased by just increasing the excise rate is not true and fortunately this is well understood by government. We believe that volume growth is the best driver for revenue growth be it for us or for the government. With volume growth we need more raw materials meaning we can buy from more farmers and we create more jobs in our breweries, logistics chain, at our distributors and even in the various bars in the country. This is growth that benefits many more people than revenue growth through price increases.
With the significant illicit market we know from experience that we lose at least 20% volume for every 10% price increase. This simply because people cannot afford the higher prices and because there are so many illicit alternatives which prices are not affected by any excise increase as no tax is paid on these products.
---
PROFILE: Thomas Kamphuis
Country Director, AB InBev Africa (Uganda & South Sudan)
---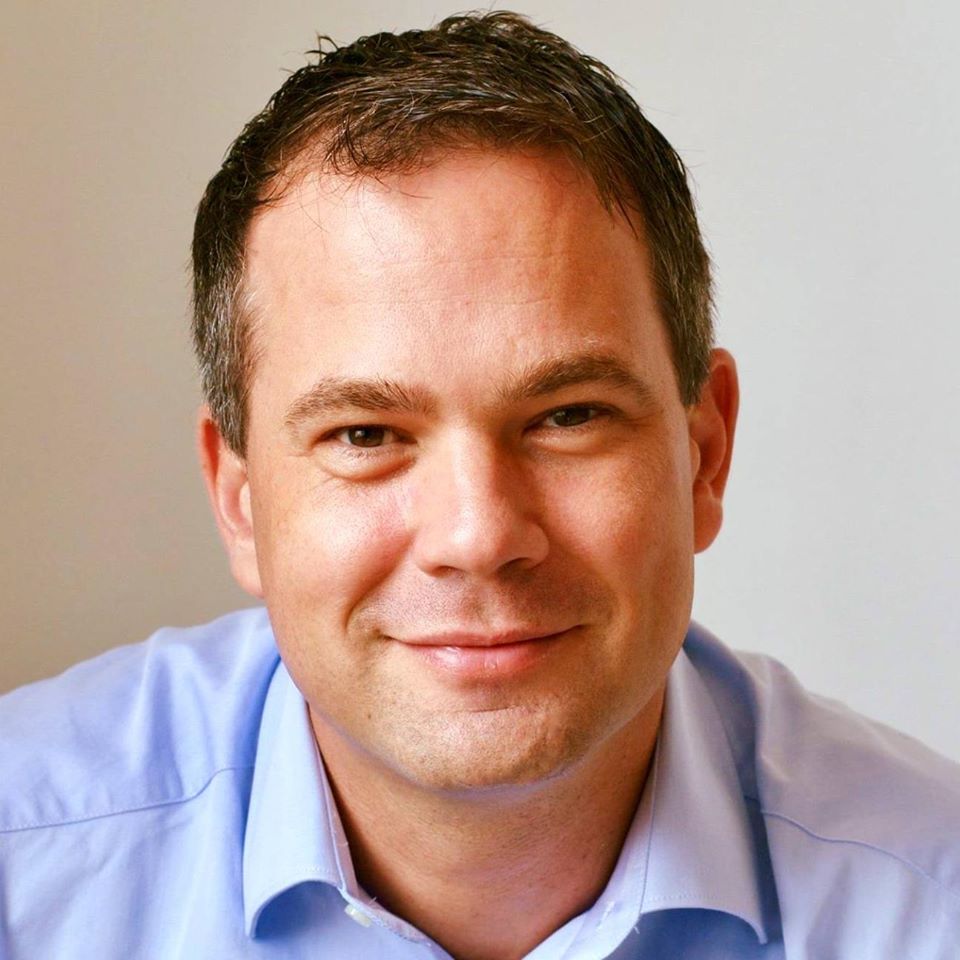 Thomas Kamphuis (43), arrived in Uganda April 2018 to take up the role of Country Director Uganda & South Sudan for AB InBev Africa, a responsibility that involves overseeing Nile Breweries Ltd in Uganda and South Sudan Beverages Ltd in the Republic of South Sudan.
Thomas, joined Nile Breweries from the headquarters of AB InBev East Africa Business Unit based in Dar es Salaam, Tanzania, where he was the Marketing Director replacing James Bowmaker who had stepped down; but most importantly to complete the changeover from SABMiller to AB InBev, following the latter's more than $100 billion global acquisition of SABMiller in October 2016.
Thomas, a SABMiller veteran himself, was not exactly a stranger to Nile Breweries; having spent nearly 13 years with SABMiller before AB InBev. He cut his teeth in beer selling at Royal Grolsch N.V- a SAB Miller unit in Netherlands for slightly over 2 years. He spent the next nearly 5 years at SABMiller's London global headquarters as a Global Marketing Manager, before heading to Africa. In Africa, he first worked as the SABMiller Africa head office as a Global Brands Commercial Manager for Africa, based in South Africa. After 2 years he headed northwards as a Marketing Director for SABMiller's three operations in Zambia- Zambian Breweries, National Breweries and Heinrich's Beverages.
Following the October 2016, acquisition of SABMiller by AB InBev, Thomas was appointed the Marketing Director for AB InBev's East Africa, moving further northwards to sit in Dar es Salam, Tanzania. Slightly after a year, an opportunity to become the AB InBev's Country Director for Uganda & South Sudan arrived in April 2018, requiring yet another physical northward movement, this time to Kampala, Uganda.
An Agricultural Economist with a Master of Science from Wageningen University in The Netherlands, his home country, Thomas says, he is passionate about brands, people and agriculture.
---
---
I know that the alcohol industry was having some reservations regarding the issue of Digital Tax Stamps (DTS), the main argument being that the cost of the stamps would ultimately have to be transferred onto the consumers and eventually affect demand. Have you come to an acceptable position with government?
We accepted the government's position as tax stamps became law after the regulation was published in the Gazette and have implemented DTS on our production lines. Having said that we know there are more affordable solutions available and are very concerned about the extra costs DTS brings to our business. We have interacted with many stakeholders about this topic but so far our concerns have not been addressed. So we comply but will continue to seek a win-win solution for Government, us and the industry in general.
The main point of our appeal has always been that we are not against tax stamps but against the costs that are passed on to our business. We have also shared that in other countries the effect on revenue collection on beer is negligible. On other alcohol categories it is proving to be more effective. Take Tanzania for instance, revenue on beer since DTS has increased by 1% which can actually be attributed to volume growth while on affordable spirits it grew by triple digits. So in essence we think that on beer we are fixing something that isn't broken and at a considerable cost to either the government or the industry.
The second point of our appeal is that even though we are not paying for the tax stamps now, a rate of UGX55 (ex VAT) a bottle of beer was published and my understanding is that these costs will have to be covered by the industry from 1st July 2020. This is double the price of what our sister company in Tanzania pays for these stamps and it is much more than the price for the same stamp that is applied to for instance water of soft drinks. As DTS is not a tax but an enforcement tool we think that the price should be the costs and this clearly shows we are not paying the costs.
So we know DTS hasn't shown effects on revenue collection on beer in other countries, we know there are systems that are more cost effective and we see inconsistencies in the prices of stamps between our sister companies and even between adjacent industries in our country. We also know that the costs will somehow have to be passed on to our consumers and how price sensitive the market is so we remain extremely concerned about this development.
We are right now in the budget season that runs all the way to May 2020. What would be some of the reforms that you would like to see in the budget to make sure that your business environment is improved?
For any business a stable and predictable environment is critical. For Nile Breweries and I believe the alcohol industry in general, it would be best if the budget could accommodate a continuation of tax stamps at zero costs for the industry as well as a continuation of an excise structure that favors local raw materials at the current rates. So basically no changes… the 2019 -2020 budget was a continuation from 2018-2019 and we have shaped our business accordingly.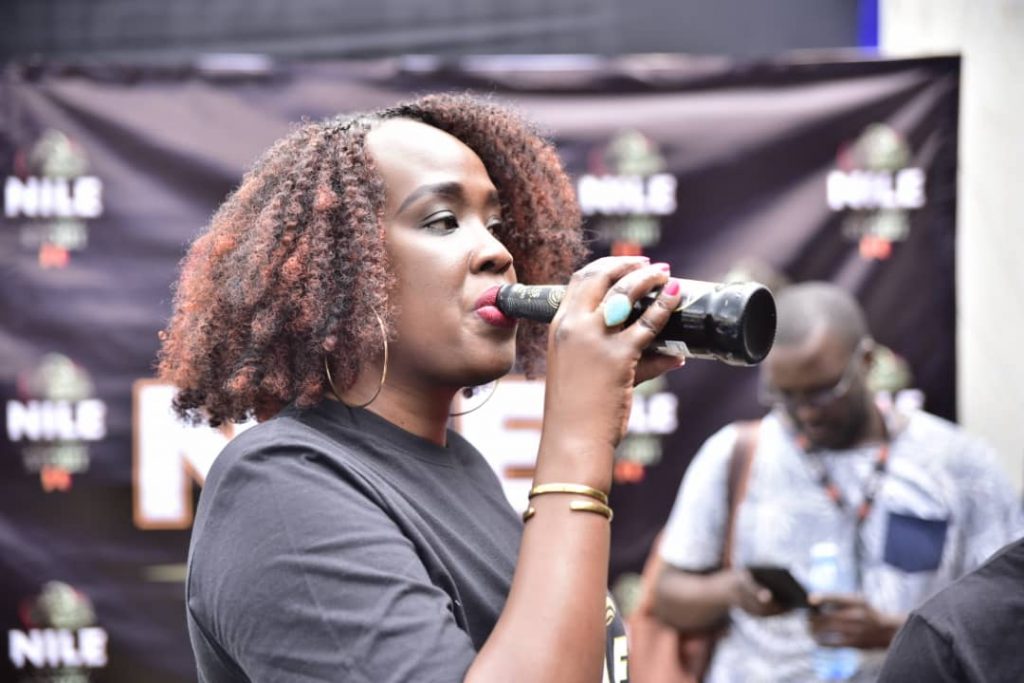 I believe the current model delivers good growth for farmers, transporters and the economy so why change it? The local raw material provision in the excise legislation is critical. Through the 20 extension officers we employ we have been able to source 99% of our raw material locally. Our agriculture spend went up to UGX 140b this year and this is money that flows back into our economy, and has a multiplier effect on the total economy and most unimportantly it has reduced the economic hardship of 25,000 farmers. Not many people know about how much leadership Nile Breweries takes in the development of these agricultural value chains. We procure seeds, fertilizer and all other farming inputs and provide it on credit to our farmers; we also guarantee a price, provide knowledge to drive yield and have recently launched a digital platform that enables our farmers to fully become part of the formal economy and even apply for loans. Any change in rate or excise structure will force us to re-optimize for our company and this can greatly affect these positive developments.
Secondly our business would benefit if the budget could provide for allowing our product to cross at more different border points. It will enable us to reach more consumers in particularly South Sudan and would save on the fuel costs.
On Stabilisation, is there a number that you can say may be a changing the excise duty regime or for that matter the entire tax regime every after three years, can create stability and allow the business to plan accordingly?
I don't think there's one clear cut answer to this. I think it depends very much on the economic development. If there is significant GDP growth and inflation, a small illicit segment and good volume growth in the industry perhaps an inflationary increase every few years can contribute to tax revenue contribution but this remains very dependent on many other factors like for instance coinage as everybody know that rounded price points work much better so it is not as simple as just increasing price with excise increase.
In our market where the volumes have been fairly flat, increasing taxes and prices will result in volume loss and this will affect farmers, transporters etc. As discussed before it is critical to remain cognizant of the competition from the informal and illicit categories and if the pricing gap gets to wide it will hurt tax collections.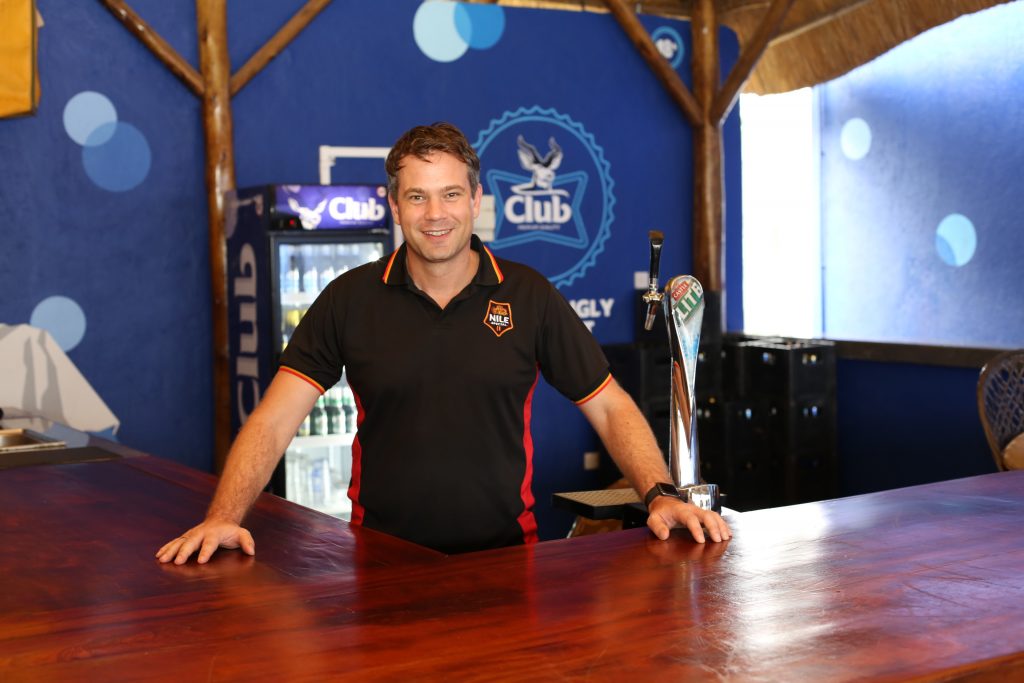 The Rwandan border has been closed since around February 2019- how important has been the Rwanda market and how has the border closure affected you?
We don't export directly to Rwanda but we export to the Democratic Republic of Congo (DRC), South Sudan and Kenya. We have however seen a slowdown in domestic sales in the Kabale-Kisoro area when the borders closed. Perhaps consumers from Rwanda are not drinking our products anymore but more importantly the disposable income of cross border traders has been affected resulting in a softer market.
---