Who is Stone Atwine?
A guy who asks "why?" Haha, my friends have described me like this many times. I've been around for some time. I've worked in financial technology for 9 years in Africa. Some people may know Yetu Credit Finance – a microfinance company in Bugolobi and useremit.com – a p2p remittance platform. I am a co-founder of those 2 businesses. I am a Ugandan entrepreneur living in Paris and Kampala.
Tell us about Eversend – what is it about?
For Africans and Africans in the diaspora that experience inconvenient and expensive financial services and hidden fees, Eversend is a one-stop financial services hub that provides a multi-currency wallet allowing them to exchange, save and send money at the best possible rates while offering personal loans, payments, investments, and other financial services. Eversend is here to replace your poorly performing bank.
What inspired you to start Eversend and who else is behind it?
It starts with me trying to send money to my grandma in Ibanda when I worked in Kenya. I had to use Western Union and MoneyGram. They were quite expensive but the annoying thing was that my grandma would have to take a bus for an hour to find an agent. I knew it was time to solve this problem and we started with useremit.com which was just a p2p money transfer platform.
Then I realized how much banks overcharge us for mediocre services and I knew it was time to build something bigger and better. So we decided to build a banking alternative that works across the continent and beyond providing multiple financial services.
We are 3 co-founders; myself, Ronald Kasendwa – our rockstar software engineer and Emma Smith who is our Chief Operations Officer. We are starting to bring more people and venture capital firms on board as we fundraise.
What is so unique about Eversend from the myriad of solutions out there in the world of payment systems?
One has to try it out to see. Just download it. But in short, we provide affordable, fast and convenient financial services. We have started with cross border money transfers, we are adding bill payments and working on savings, loans and some secret features that you will see when they come out. A good example is cross border money transfer where we charge no fee to send to other Eversend users. Imagine all the parents that have students in Kenya, Rwanda, Ghana and other African countries that can send them money as simply ass sending a Whatsapp message.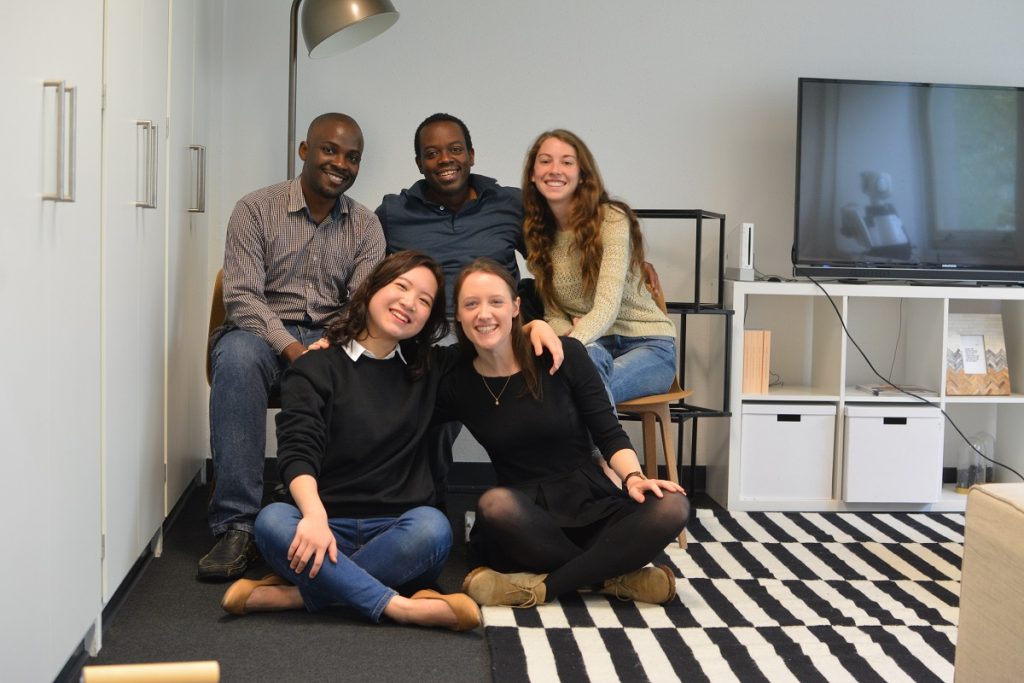 Where do you see, or rather want to take Eversend over the next 5-10 years?
We see it being a seamless payments platform connecting millions of Africans across the globe. Powering merchant payments, cross border trade, instant money transfers, loans, investments, savings, insurance, and other financial services.
What worries you; what do you see as being a stumbling block- or put otherwise, what are some of the reforms you need to make your work better and get where you want to be?
Regulatory compliance is a big one. Regulations are old and stifle innovation as opposed to protecting the consumer as they are meant to do. Sometimes it seems as if regulators are here to protect the dinosaur banks that overcharge customers and offer horrible services. Some countries are better than others, that's why we've decided to target some that are friendlier than others.
Has Eversend broken even?
Not at all and it is going to be a few years before we are positive. But unlike many startups, we started with good unit economics as a driving force for our operations so we do not offer. We will be reinvesting our revenue for a long time. The vision we have is way too big to take profit quickly. We are building a global business and that takes quite a bit of capital.
Looking at the last 5-10 years and given the trends there in what do you predict is going to be the future of the payments ecosystem? Are we likely to see some current providers lying dead in the future?
Mobile money transfers will be free quite soon. There's no reason why transfers on the same network should cost anything. This will happen quite soon.
Cardless payments connected to wallets will be the norm. Cards and mobile money are way too expensive for merchants at about 3-4% of the transacted amount.
Retail banking services will be provided by agile non-bank financial institutions.
Money transfer whether in-country or across borders will be as simple and sending a Whatsapp message. Instant, cheap and convenient.
Banks will not be dead but they will provide a lot of the rails that companies like Eversend will build upon. They are poor at serving customers and they have no business doing that since we have found great ways to offer convenience and affordability.

Eversend in action. According to Stone, Eversend is a bank in the functional sense. He says it is a one-stop financial services hub that provides a multi-currency wallet that allows customers to exchange, save and send money at the best possible rates while offering personal loans, payments, investments, and other financial services. In summary, he says, Eversend is here to replace the traditionally conservative and inefficient banks.
Knowing what you know today, if I made you the Central Bank Governor of Uganda or East Africa – what changes would you make in the payments space?
I'd work on introducing regulations that are friendly to innovation and still protect customers. I do not think we have an option, we shall adapt or be left behind. Other economies are moving super quickly. Look at the Chinese, they did not stifle AliPay or Wechat and now they are at the forefront of payments revolution globally. The US and other jurisdictions that love curtailing financial services innovators are cluelessly looking on.