Geopoll's Q1, 2019 Media Measurement Report: Uganda's most popular TV and Radio Programmes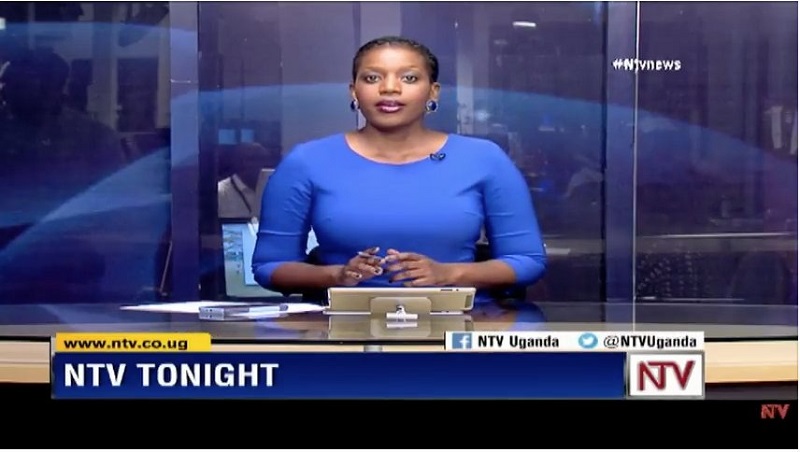 NTV Tonight, the main English news bulletin for NTV Uganda that airs at 09:00pm is Uganda's leading English news programme, according to GeoPoll's Uganda Media Ratings Report for Q1 2019, released on July 2nd 2019.
GeoPoll is a global full service research agency out of the United States of America with presence on all 6 continents. To generate the audience reports, the firm on a daily basis, collects audience viewership and listenership data for TV and radio respectively, from its panel of respondents around the country via a unique mobile-based platform.
The data for the Q1, 2019 report covers January-March 2019.
The report covers ratings for National television stations and Kampala radio stations. Under national television, ratings were carried out for English news, Luganda news, telenovelas and English talkshows.
For Kampala radio, ratings were compiled for English breakfast shows, English talk shows, Luganda breakfast shows and Luganda talk shows.
NTV and NBS TV dominate English news broadcasts
NTV Tonight that airs Monday-Sunday from 09pm-9:50pm scored a rating of 3.9, closely followed by NTV at 1, again NTV Uganda's daytime news bulletin that airs at between 1pm and 1:30pm with a rating of 3.4.
This is a break from tradition as peak time for TV is usually between 06:00pm and 10:00pm.
In the 3rd slot is NBS' Live at 9, their premier news bulletin, with a rating of 2.8, closely followed by NBS' Live at 1 that airs at lunch time.
Although UBC TV's News Tonight is in the 5th spot, it is worlds apart from the top 4; with a rating of just 0.9.
Bukedde rules the Luganda news segments
Although Luganda TV news broadcasts were more evenly distributed, than the English news bulletins, Vision Group's Bukedde 1 features more prominently than all the other TV stations in the top 5 and top 10 Luganda news broadcasts.
Agataliiko Nfuufu that airs on Bukedde 1 from 10 PM – 11 PM was rated the No.1 Luganda news segment with a rating of 4.2, closely followed by NTV's Akawungeezi that airs at 7pm-8pm- rated at 4.0. In the third position is again Bukedde 1's Ag'omu ttuntu that airs between 12:30pm-01:00pm.
NBS' Amasengejje at 7pm-8pm is in the fourth position with a rating of 2.5 followed by BBS TV's Agesigika rated at 2.0.
NBS' Frontline tops TV talk show programs
NBS TV's premier talk show- Frontline beat NTV's On the Spot show to the No.1 position, with a rating of 3.1. Frontline airs on Thursdays at 10pm- just like NTV's On the Spot which is in the second position with a 3.0 rating.
UBC TV's Talk time that airs on Monday 9pm-10pm and Pick a point that airs on Fridays, 9pm-10pm are a distant 3rd and 4th positions respectively, with a rating of 0.9 and 0.7.
Top radio English and Luganda morning programmes
GeoPollalso did a survey on the most popular radio breakfast and evening (drive time) programmes, both in English and Luganda for Kampala.
Mornings (06am-10am) and evenings (03pm to 07pm) are peak times for radio programming with the highest listenership and as such the most sought-after by advertisers. These time bands are also premiumly priced and are the money makers for radio.
Capital FM's Morning Crew scooped the No.1 position with a rating of 2.7, followed by Radio One's Gr8 Morning and KFM's D'Mighty Breakfast in the second and third positions respectively, with a rating of 2.5 and 1.9.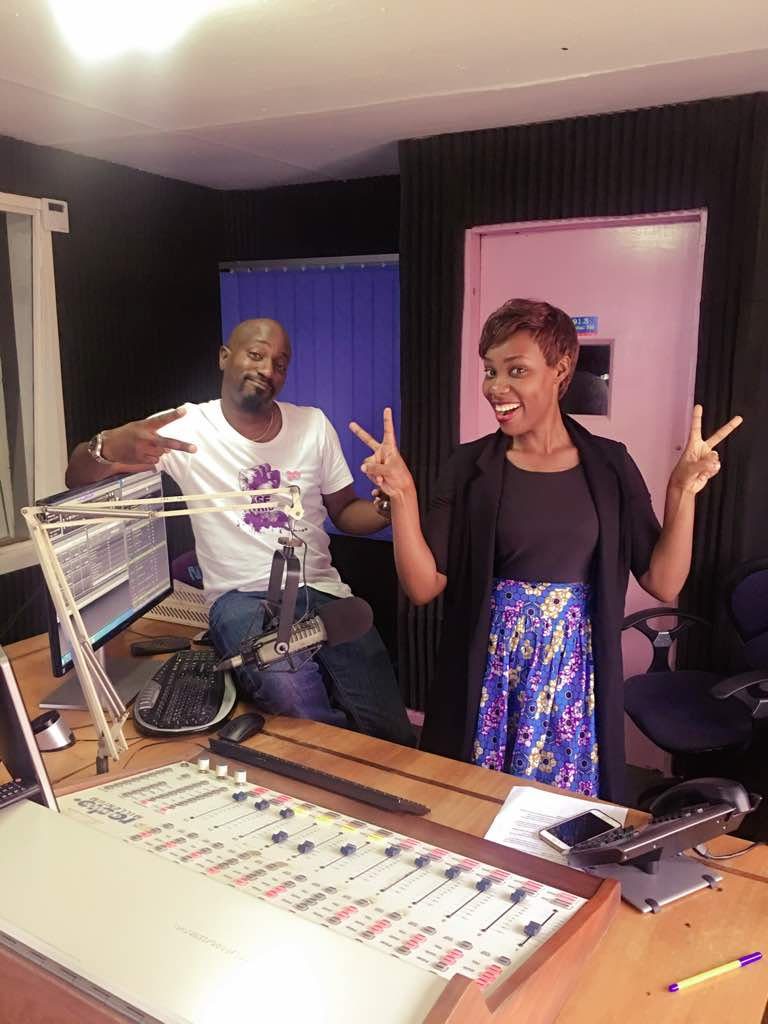 Galaxy FM's Morning Saga is in the 4th position, rated at 1.5 while SanyuFM's Sanyu Breakfast is in the 5th position with a 1.3 rating.
CBS FM 88.8 scooped the top position in the Luganda breakfast radio shows category with a rating of 5.3- indicating Luganda stations are the more popular in Kampala, followed by Radio Simba's Binsanga Wano in the second position with a rating of 3.4.
SuperFM's Zukuka is in the 3rd position with a rating of 2.4.
Capital FM's sister station, Beat FM with their show, Sisimuka is in the 4th position with a rating of 1.8, while Bukedde FM's Bukedde Butya is in 5th position with a 1.4 rating.
Most popular radio English and Luganda evening programmes
Drive show radio programing in Luganda proved more popular than English programming.
According to GeoPoll, Bukedde FM's Washing Bay programme that airs between 3pm-7pm had the highest rating of all of the English and Luganda drive show programs studied- at 3.2. The second most popular program overall was also a program in Luganda on Beat FM called Gigenze Gitya with a rating of 2.5.
The top 5 English drive show programmes are Capital FM's Drive Show, Evening Rush (Galaxy FM), The Drive (Sanyu FM), K-Drive (K-FM) and Drive Time (Radio One). The top 5 Luganda drive shows in order of ranking are: Washing Bay (Bukedde FM), Gigenze Gitya (Beat FM) Mukulikeeyo (Radio Simba), Sanyuka The Heart Beat (CBSFM88.8) and SuperFM's Kasenda Bazaana.
Geopoll has said they will release insights for Q2 in "the coming weeks."
Adman, Colin Asiimwe bounces back to Uganda as MultiChoice Uganda Head of Marketing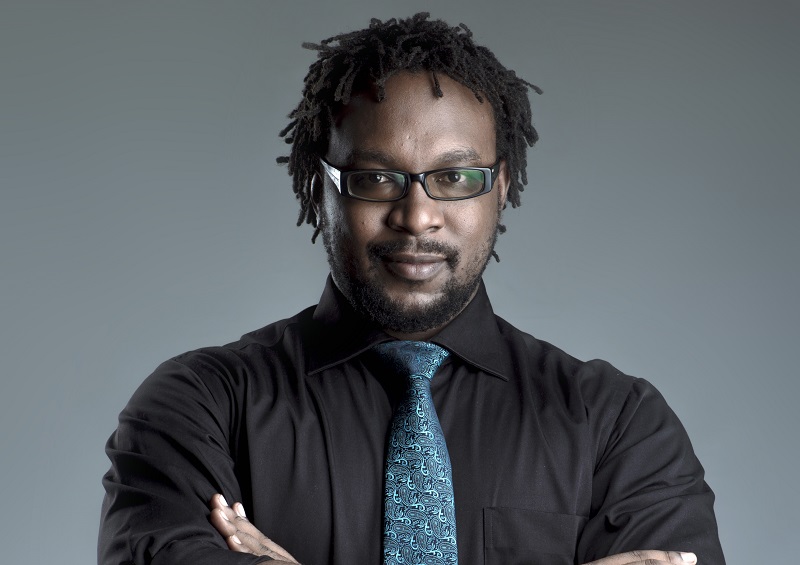 PayTV Company, MultiChoice Uganda, has chosen advertising guru, Colin Asiimwe as their new Head of Marketing.
Mr. Asiimwe started work at the Kololo-based company 1st November 2019.
He will be in charge of both the Dstv and Gotv brands. He joins MultiChoice Uganda from Creative VMLY&R, an integrated marketing agency in Kenya where he was the Head of Strategy and Planning.
Born and bred in Uganda, between November 2011 and November 2012, he was the Account Director at WPP ScanGroup's Uganda unit before heading to QG Group Uganda (Saatchi & Saatchi) as Client Services Director between November 2012- October 2014. He then became the Uganda Country Manager for Tonic International (a creative advertising & branding agency out of Dubai) for a year.
Between January 2016 and July 2018 he worked at Metropolitan Republic first as Head of Strategy and then later as Head of Strategy and Digital. While at Metropolitan Republic, he was instrumental in the relaunch of Uganda Waragi and Bell Lager rebranding amongst other brands.
In July 2018 he left for Nairobi to take on the role of Head of Strategy & Planning at Creative VMLY&R.
From branding and communications to bringing innovative new to world ideas to life, Mr. Asiimwe has worked across the East African region with various multinationals and local entities at both operational and management levels to successfully deliver communication and business strategies across multiple categories- FMCG, social and behaviour change communication, financial services and public sector.
A battle-hardened general, he brings rigour, leadership and strong project management skills to MultiChoice Uganda.
Asiimwe is the second senior executive to be hired by MultiChoice this H2 2019. Just this August, MultiChoice got a new Managing Director- Mr. Hassan Saleh, previously the GM Sales & Distribution for MTN Sudan and before that, the Chief Officer, Sales & Distribution at Vodacom Tanzania. Mr. Saleh replaced Mr. Charles Hamya, the company's long time General Manager, who retired early this year.
The number of PayTv subscribers, according to Uganda Communications Commission, grew by 83% from 1.2 million active subscribers in January 2018 to 2.2 million in December 2018. There are eight (8) licensed PayTv providers in Uganda.
Asiimwe holds a Bachelor of Mass Communication degree from Makerere University and has a hands-on background in journalism and public relations.
A keen enthusiast of the digital economy and hobbyist photographer, Asiimwe says he is motivated by the idea of constant motion- "the idea that when we don't give up, we control our outcomes in an otherwise capricious world."
He says he lives this philosophy through the daily expression of "the Beast Mode" exemplified by his personal motto "Orbis non Sufficit" – the world is not enough.
Total rewards Lubricants AFCON campaign winners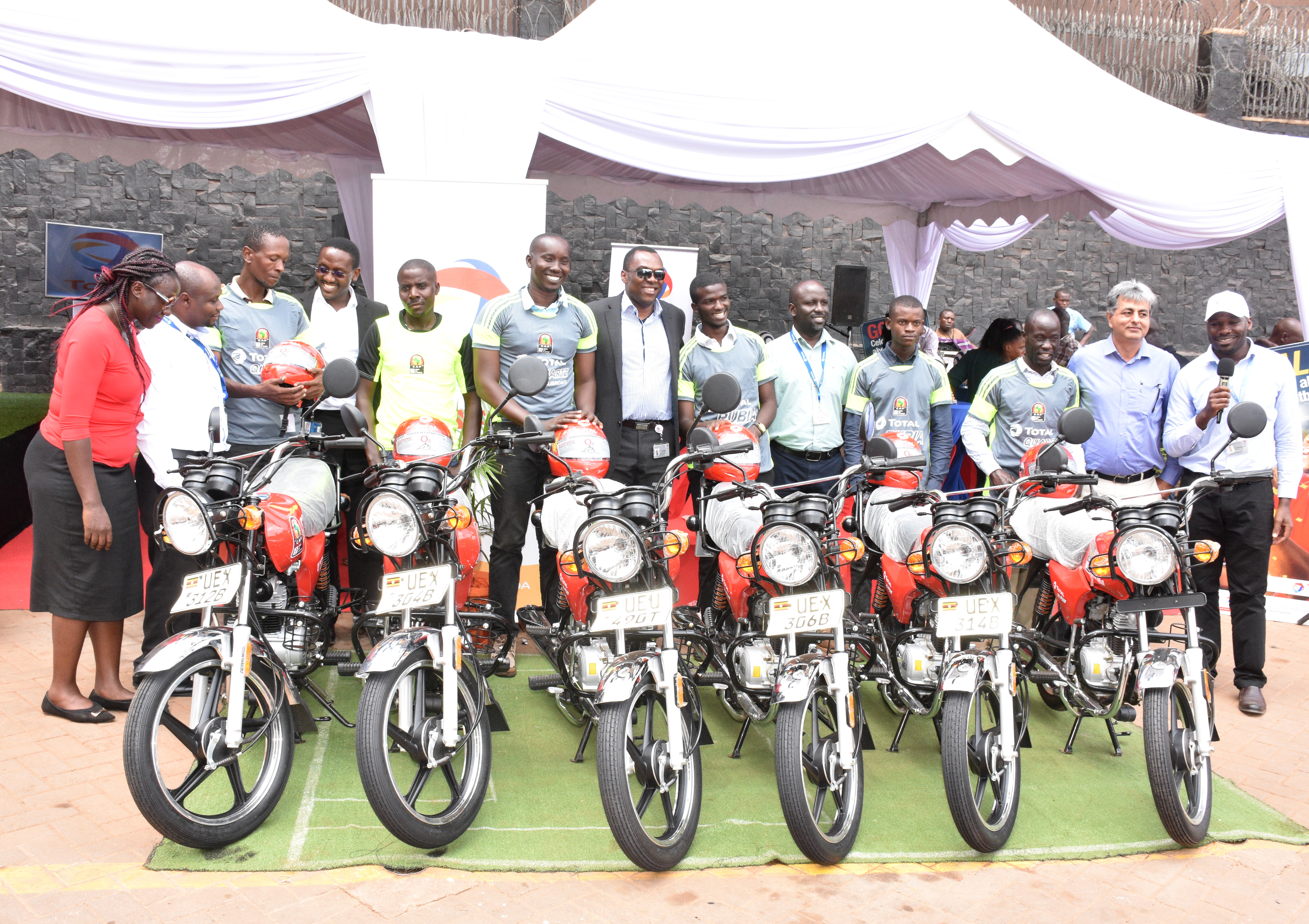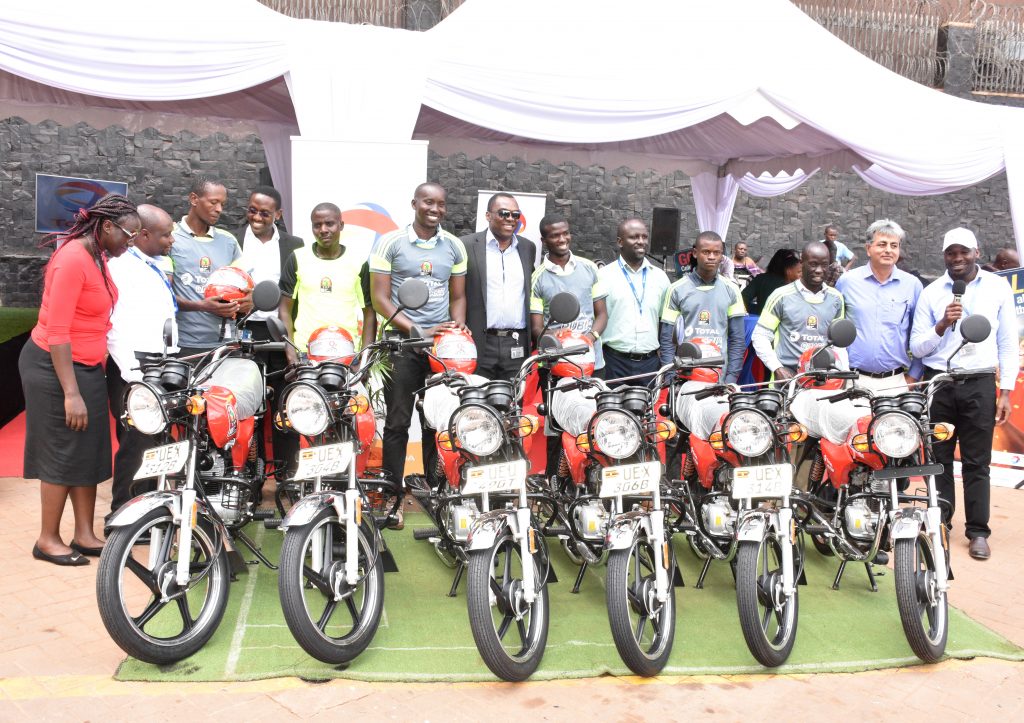 TOTAL Uganda officially concluded its lubricants AFCON 2019 campaign by rewarding lucky winners out of the over 155,000 participants. The campaign circled around customers who bought any of TOTAL's wide range of lubricants (TOTAL Quartz, TOTAL Rubia and TOTAL HI-PERF), standing a chance to win from over 200 million worth of prizes which included airtime, fuel, free service and brand new boda-boda motorcycles.
Speaking at the closing ceremony at Wampewo Avenue, TOTAL Uganda's Managing Director Obi IMEMBA congratulated and handed over 12 bikes to Mr. Monday Godfrey Okwalinga, Buyonga Mike, Naigaga Jamilah, Watmon Michael, Semucyo Gad, Abbasi Tooto, Odong Aloysius, Kamusime Allan, Kiwanuka Atwib, Sempala Gerald, Kamoga Kenry, Ategeka Christopher.
He noted that "At TOTAL we are committed to better energy and we are an Innovative partner. This is evident in the quality of lubricants we offer the market that help protect our customer vehicles from corrosion and wear and tear, we encourage all drivers to use quality lubricants for their engine so they can enjoy the benefits of a long engine life. These can be accessed directly from over 175 TOTAL outlets across the country and authorized dealerships".
The campaign which kicked off on 1st June and ended on the 6th of September 2019 is a continuation of TOTAL's long term sponsorship of the TOTAL African Cup of Nations.
TREATING SMALL BUSINESSES: Dr. Innocent Nahabwe's practical guide on how to handle partnerships, money, people and competition for entrepreneurs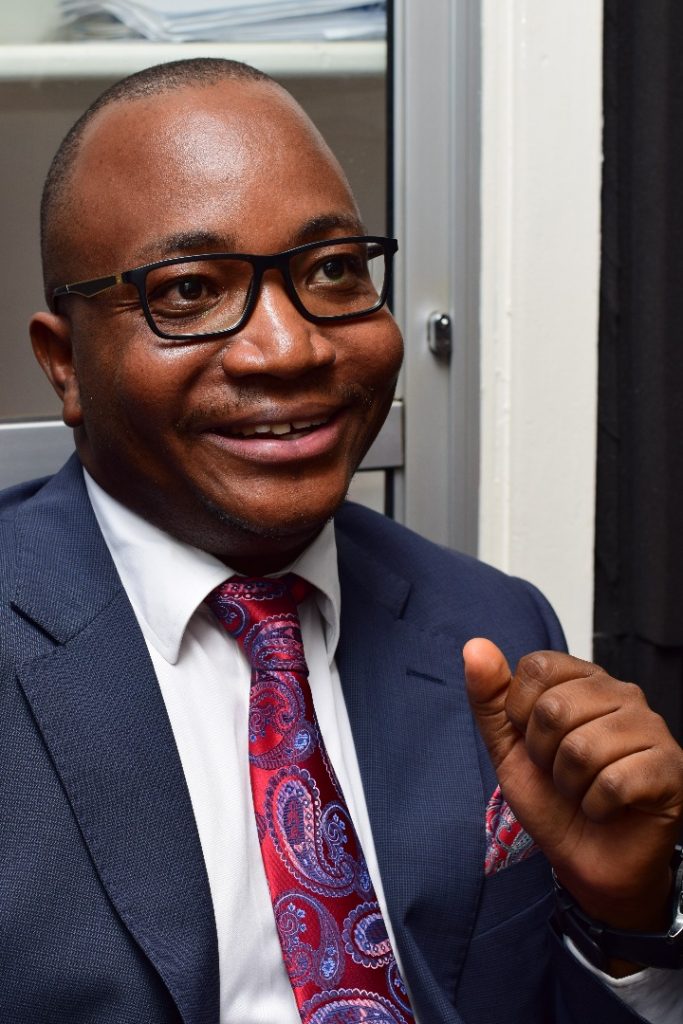 Dr. Innocent Nahabwe is best described as a jack of many trades, and perhaps, master of many of them. He is an all-round entrepreneur, marketing pundit, writer, veterinary doctor and father.
He recently outed a book, Treating Small Businesses- a smooth cocktail of how to handle partnerships, money, people, competition and marketing and how to remain sane in a crazy business environment.
CEO East Africa Magazine's Muhereza Kyamutetera, sat him down both for insights from his book as well as from him experience running small businesses.
---
Describe Innocent Nahabwe for us.
I am many things. I am a human, 38 would make me middle age, male. I am a veterinary Doctor by training who has ventured into Marketing (I hold an MSc Marketing from Makerere University). I am businessman, media practitioner who has made attempts at writing.
I am a father and son. In short, I am a hustler struggling to stay afloat.
What inspired you to write your book, Treating Small Businesses?
I realised that whereas everyone aspires to have big business, most of us will realistically only do small business. Access to capital; the issues with the stock exchange that keep out small business from the Stock exchange hence denying them capital, lack of accessible investment banks or firms continues to limit how far most entrepreneurs will go.
Uganda has been listed among the most entrepreneurial countries but most entrepreneurs will remain small businesses and the bulk of these entrepreneurs are into the service sector – boutiques, saloons, bars, restaurants, cottage firms etc. Most of these start and fail before their first anniversary causing lots of frustration to budding entrepreneurs and those after them.
I have been lucky to run and sustain several small businesses and it was my hope and desire to share the little information I have with fellow small business owners.
This inspired the book.
Why should anyone want to read or buy the book?
The book serves two purposes. One, it shares my experiences told in a humorous manner that most people will relate to. I am within the age bracket of most of the targeted readers. I go through their challenges. I lose some, win some and share honestly my experiences. It's best to buy the book and learn from my mistakes than learn from your own. Books I have read have helped shape my approach towards business and I share honestly and in detail.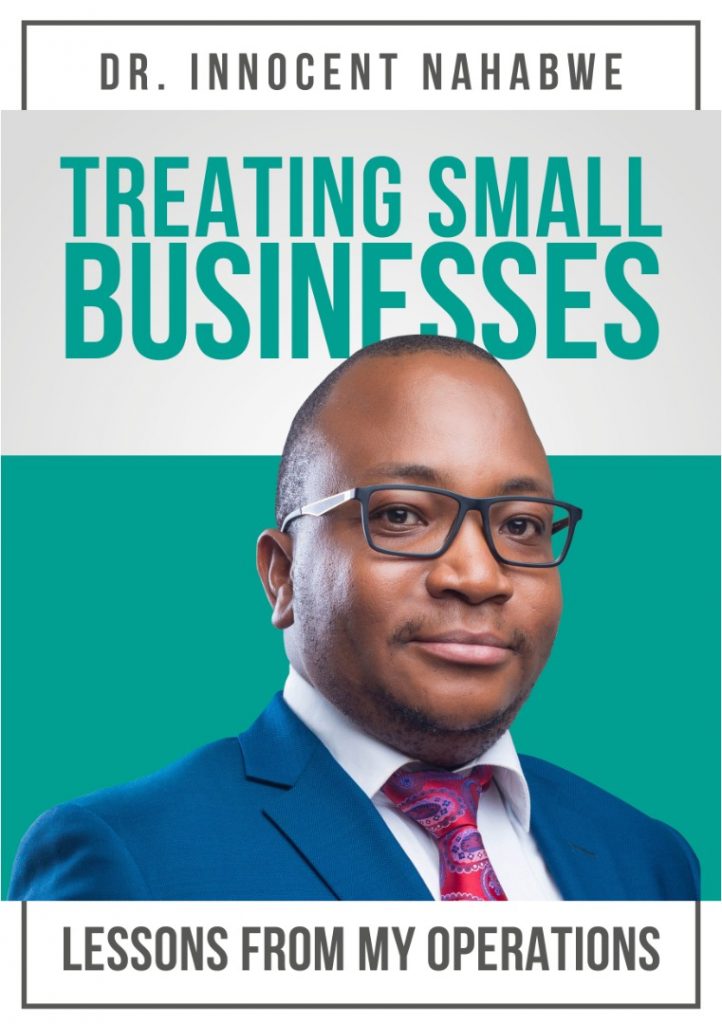 Also, I share my lessons and insights on what makes or breaks business. For anyone trying to do business, this is important for them.
What would you say are the top 5 pieces of advice from the book?
I don't want to pre-empt the book but I share about how to handle staff, how to handle money, how to handle competition, how to market and how to remain sane in this crazy business environment.
Based on your experience- what would you say are the top 5 mistakes small businesses make?
Most people want instant success: Business grows slowly. Even Apple started in a garage many years ago. Dr. Sudhir Ruparelia and others have taken 30 or so years in the game. We can't want to live like them in 2 years. We will kill the business.
Most people mix business money and their own money: The business is an extension of their pockets. This makes accounting hard and most of us kill our businesses ourselves by being bad parasites. We become cannibals.
Lack of book keeping: Most people have shops and don't know the value of the stock they have. Money comes in and goes based on intuition. Stocking is done based on requests. In the book, I suggest simple mathematics (Primary 4 mathematics is enough) with a simple equation to use to track performance, and have proper records. It is a must for every business to have proper records and track performance.
Not giving business enough time: Most people have business as their side hustle. We keep our jobs and hope business will grow on its own. Just like a baby, I explain in the book how to look at your business and create more time within the regular day and get the best out of the business. You can't invest in a business and let it be a by the way.
Mixing emotions and business: Many of us get emotional. We look at business as our baby. We do what we love. We do business for us and not the customer. Even when it fails, we stick with it and it sucks us dry. We need to understand that business is business. It is about money- treat it as business; principally for money.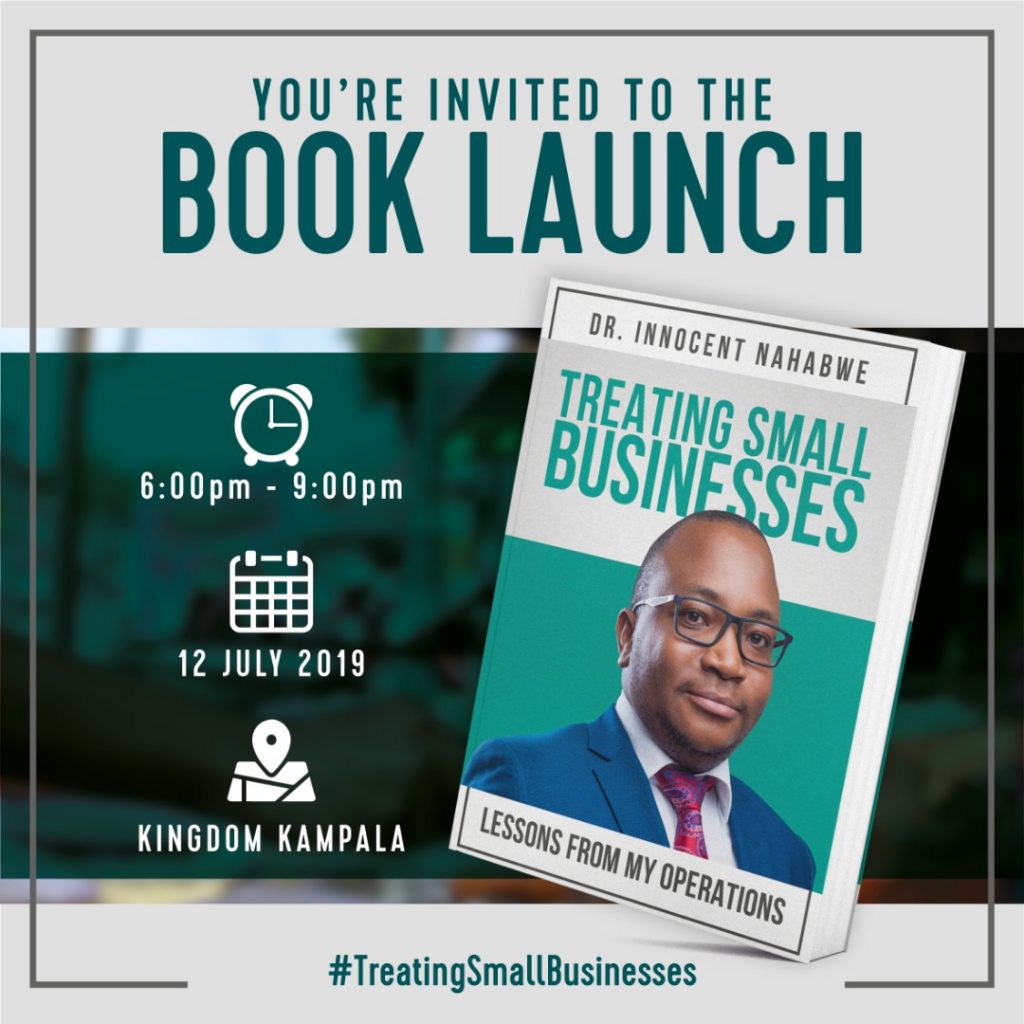 Don't mix family, relatives, friends in the business. Debts must be paid. It must make money. If it fails to work, regardless of how much you love it, let it go. If you get a good offer that makes business sense, sell. Don't be attached.
More, I share in the book.
Given your experience, would you say government has been helpful to small businesses?
I think so.
There are still many challenges but there have been improvements in power, infrastructure, and government systems such as Uganda Revenue Authority (URA). You can now handle your own taxes easily. However, a lot more can be done. We need more skills. We need centralised marketing. I think cooperatives that allow small holder firms to trade together like Coffee Marketing Board , Lint Marketing Board etc. can help farmers manage quality, work on prices, take advantage of economies of scale, bargain for supplies, access extension services and expertise, buy similar equipment for ease of repair, have strategic partnerships which would make it easier.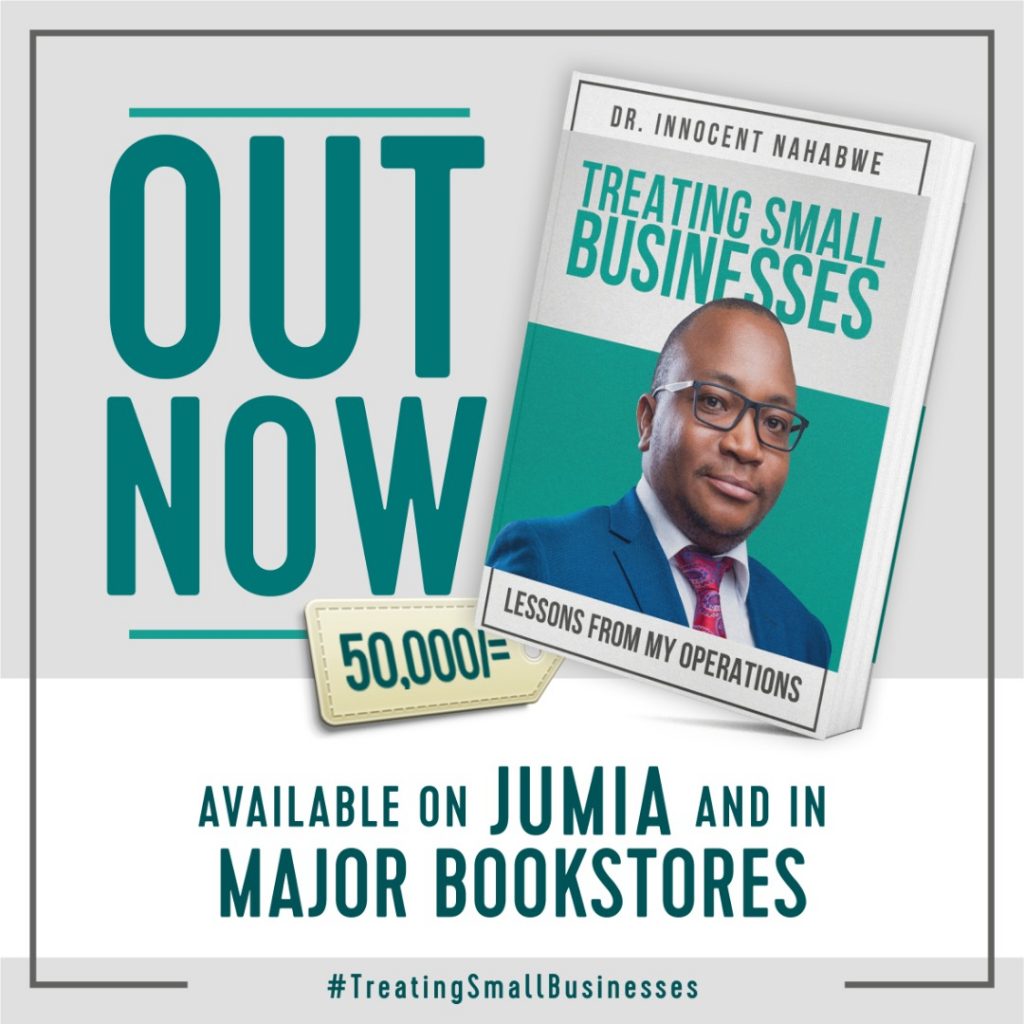 If you were appointed the minister of finance today or if you became president what are some of the things you would do to help small businesses?
I fear politics.
I would probably give one look at providing advisory roles. I would organise all industries into cooperatives. We would zone businesses so that particular areas produce particular products. That helps in corroboration and government support. If Coffee was from Masaka and Mbale, focus would be easier. Then milk from Mbarara, millet from Soroti and may be rice from the Eastern region. This would help support farmers and small industries with market, storage, extension services etc. As of now, everything is everywhere.
Considering that most people are into agriculture, most support would go to value addition and agricultural processing followed by aggressive marketing. We have a competitive advantage as well as comparative advantage here. All year good weather, multiple seasons, fertile soils, central location within the region, a vast hinterland. All these would help make us a food basket mostly for organic food.
What next, after this book? Are we going to see another book soon?
Yes, I am working on another book. We are also going to do a small business clinic, a multimedia platform for helping small businesses. We will have small business master classes and work towards spreading this gospel of growing small business in as many places as possible.
About the Author
Dr. Innocent Nahabwe is a serial entrepreneur and a man of many firsts as well. He is CEO and founder to Kagwirawo, Uganda's first online sports betting company; Bluecube, a leading mobile solutions company before SMS business became commonplace and Howwe.biz, the No.1 music streaming and showbiz platform, as well as Club Amnesia a popular city nightspot.
He is also CEO of 100.2 Galaxy FM – a Pioneer urban Youth Luganda station that he founded in 2013, but had by its 5th anniversary risen to an award winning station and amongst the top 5 radio stations in its category.
He also holds an MBA (Marketing) from Makerere University.