FULL STATEMENT: Museveni: Criminal gangs have been uprooted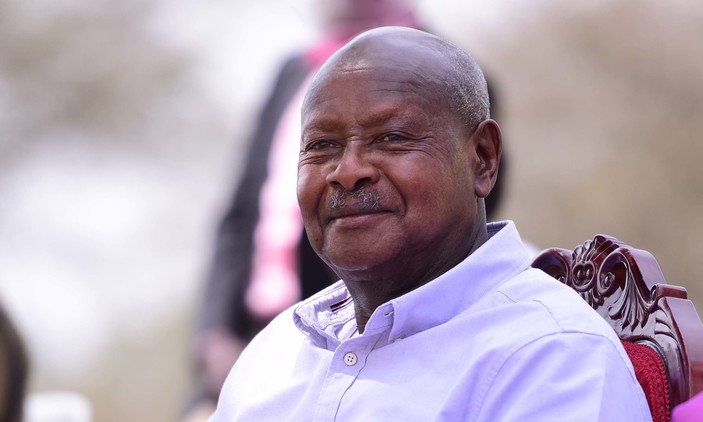 By President Yoweri Kaguta Museveni
Fellow Ugandans and, especially, the Bazzukulu
After some weeks of absence. This time, I will, again, address you on the issue of combating crime because crime was appearing, again, after we had suppressed it with Operation Wembley in the year 2002.
The criminal groups, in recent times, had killed people in the areas of Kampala-Entebbe, Ntungamo, Lyantonde and the Kisoro areas. I have not yet received the report for Kisoro.
However, for Kampala Metropolitan, Ntungamo and Lyantonde, the gangs have been wiped out. These gangs had killed 13 people, injured 2 and robbed sh. 24 million in total.
20 of these groups have been arrested, 8 charged in Courts of law, four guns have been recovered, and sh.10million and 3 motor-cycles have also been recovered.
Those who steal phones and motor-cycles sell them. The racket of the phone and car thieves have also been broken. As a consequence, 208 suspects have been arrested, 2,524 mobile phones, 141 motor-cycles, 25 TV sets and 280 laptops were recovered.
Within this period, on account of the prompt response of the Police and quick reporting by the Wanainchi, three robberies were foiled. One robber in Kitezi was killed by the Police, one was injured and arrested and one was arrested in Nsangi.
Let us look at case by case.
Ntungamo District:
On the 10th, 16th and 24th of October, 2019, the criminals attacked: Ruhara Trading Centre; KK shop in Ntungamo Trading Centre; and Katojo Trading Centre. On the 10th of September, at around 19:40 hours, about 6 robbers that had masked their faces, with 2 SMG guns, attacked Ruhara Trading Centre. They robbed a total of sh.6 million from a one Kataiha and Baizire. They fired shots that left cartridges (ebishuuku), the Police of Kiziinga responded but the thieves had left.
On the 16th of September, 2019, at KK shop in Ntungamo Town at 20:30 hours, masked men, with a gun, robbed sh. 4.5million from Kakuru. They also robbed people that were nearby. They injured a one Kato. The Police responded but the robbers had fled on motorcycles. However, cartridges (ebishuuku) were recovered.
On the 24th of September, 2019, the robbers, at 20:00 hours, attacked Katojo Trading Centre and robbed money and mobile phones from people and injured Turyasingura who, later, died. Ntungamo Police was informed and they responded and arrested Kalanzi: who was part of the robbers. It is from Kalanzi and the clues that were on him that the Police came to know that the robbers of Ntungamo were the same that had killed Nabaasa in Rubaga and had robbed in Bulaga (Mityana) where they also killed Mutyaba Hussein, a Boda boda rider that was among those pursuing the robbers after the robbery. What is most annoying is to find out that most of these suspects were former remandees who were released from jail in May 2019.
Those arrested in this gang include:
Kalanzi, Nkurunziiza, Nuweagaba, Tumwine, etc. The killer gun SMG-No 1968XU2687 was captured from Ssekandi Yassin of Nalukolongo with 11 bullets. They had cut off the wooden butt, to make it easy to fit in the laptop bags.
Therefore, the robbers and killers of Ntungamo, Rubaga, Bulaga, were the same people and most of them have been arrested and the gun recovered. The trigger point for the success in Ntungamo, was the vigilance of the DPC who deployed an ambush party at Kyamate that led to the capture of Kalanzi.
In the case of Naggirinya, most of the suspected killers have been arrested. They are: Kasolo Lubega, Kalyango, Kisseka, Kateregga, Mpanga, Okiri Raymond. The other suspects not arrested but known are: Kisusu Isaac and a one Fred.
There were a number of murders in Lyantonde district – part of the 13 murders mentioned above. In Lyantonde, a total of 6 people were killed and sh. 7 million robbed. All the killings in Lyantonde and the robberies were by gun No. 4813402 with 29 bullets. It was being used by army deserters and other soldiers still in service to steal money but also settle personal scores. Rwabagabo, one of the people killed, was a father of two of these killers. He was killed with his wife, a step- mother to these killers.
Kankunda and Katsigaire are suspects that are still at large. Those arrested include: Kakuru Benon, his brother Mwebaze Nathan, Ninyesiga etc. The gun was robbed by Kakuru Benon from an LDU in Bundibudgyo for these purposes of robbing and killing. All the killings, according to forensic analysis, were by the same gun, as far as the killings of Lyantonde were concerned. Once forensic studies (studying the Bishuuku) showed that it was one gun, the Police were able to use human intelligence, to identify the criminals.
On account of some seriousness of the Police, some robberies have been foiled. In Buloba, the thieves came to Mmacks maize milling factory. They found a sleepy security guard, whom they tied and robbed his gun and started stealing money and items in the factory. However, one of the workers rang Buloba Police station, which promptly responded. The Police shot one of the robbers, Tamale Joseph, who was also captured. The security guard's gun was recovered. The rest will be captured.
In Kitezi, four robbers attacked a home of Sserwadda at Lusanja. The owners of the home rang the Police of Kitezi, which responded promptly and found the thieves still struggling to break into the house. Led by ASP Omara, the Police shot dead one of the robbers and the 3 others went with injuries. The dead thief, had some clues on him that will help the Police to get the rest.
In Nsangi, the villagers saw people with a suspicious bag. They rang Maya Police Station which responded and arrested Kyazze Abdallah with an SAR gun No.11002647-101858, with 3 bullets. Kyazze was part of a group from Katwe on a mission of robbing.
You all can see that what was missing was vigilance by the public and the Police and increasing the speed of responding by the Police. The cameras helped in a few cases. Forensic analysis of cartridges helped in all of them. Police dogs, helped a bit in the Ntungamo incidents. It is easy to defeat these criminals as I said from the very beginning.
You can see, how the criminals are trying to use our good roads and the good telephone system to move from Kampala and commit crimes in Ntungamo or any other far corner of Uganda. I will not use permanent road-blocks to catch them. It disturbs Nalumanya and Ssalumanya (the ones who are guilty and the ones who are not guilty). I will always use the technology of jigger extraction. You do not hurt the toe because there is a jigger there. You patiently pull back the skin, until you extract the jigger itself and reward it with fire with little damage to the toe.
I will say more next week.
Yoweri K. Museveni
Uganda should only borrow for transport, energy, health, education and agriculture infrastructure- Museveni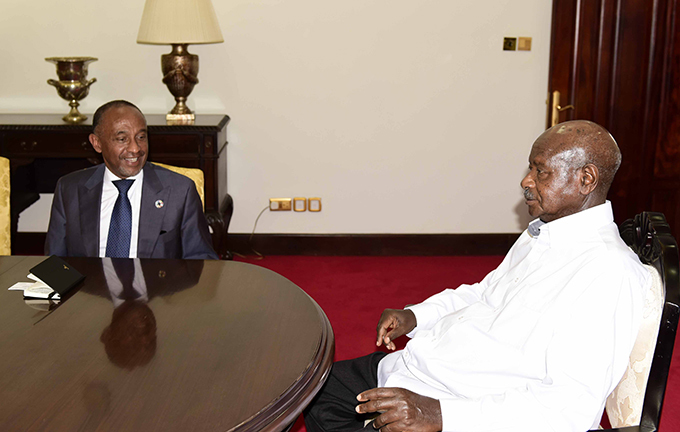 President Yoweri Museveni has directed that borrowing of funds for national infrastructure development should only be ascribed to railway construction, electricity generation, irrigation schemes, strategic roads' building and to some aspects of education and health sectors.
Thi was during a Monday, September 16th meeting with the African Development Bank (AfDB) regional director in charge of the Eastern Africa Regional Centre, Gabriel Negattu, at State House in Entebbe.
"In the education sector, it is the issue of the government programme for the implementation of the construction of 280 secondary schools at sub-county level countrywide. At the university level, the focus should be on the construction of laboratories first and then main halls, which are optional. Let us do all this with respect to other hard-core issues," he said, noting that this was necessary to clarify "for purposes of streamlining proper national economic growth".
Also present in the meeting were Finance Minister Matia Kasaija, Higher Education State Minister John Chrysostom Muyingo and Education Ministry Permanent Secretary Alex Kakooza.
Museveni said construction of the railway is crucial because it will link Uganda to the neighbouring countries such as the DR Congo and South Sudan.
He also noted that there was need to increase electricity generation given that all that is available is consumed because of due to the dynamics of the internal economy in Uganda.
On his part, Negattu concurred with President Museveni, saying funds ought to be borrowed and managed for strategic sectors in the economy, advising government on the need to think broadly beyond Uganda while planning for infrastructure development.
"Think beyond Uganda and go to East Africa in order to create a centre for development and economic excellence in the region for the future," he added.
Kakooza revealed that out of the 280 secondary schools to be constructed in the country, at between $60 and 70 million, 134 will be newly built with the rest requiring only refurbishment.
Oil Money will not be for Consumption or even Salaries – President Museveni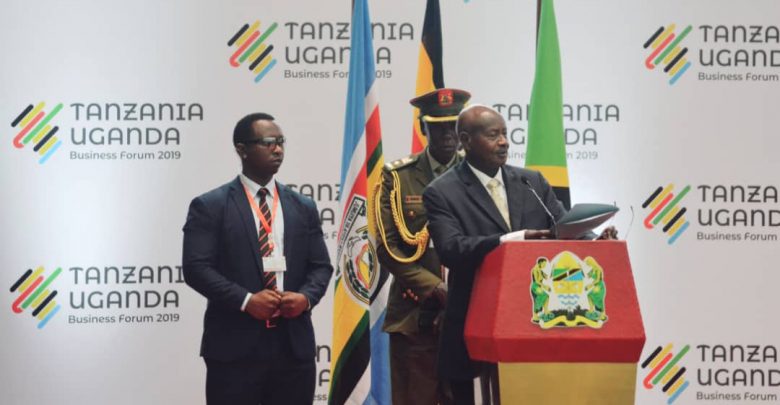 President Yoweri Museveni has echoed that Uganda's cash from the oil resource will not be used for consumption or even salaries to civil servants.
The President made the remarks on Friday while addressing the business community attending a 3-day Uganda-Tanzania Business Forum 2019 at the Julius Nyerere International Convention Centre in Dar-es-Salaam, the Tanzanian capital. The First Lady and Minister of Education and Sports Hon. Janet Kataha Museveni was among other cabinet ministers and private sector officials at the forum.
"Under my leadership, the money from oil will not be used for consumption or salaries. Why? Because it is a resource that is exhaustible and finite. One day there will no longer be oil. That is why I insisted that money from these resources should only be used to create durable capacity for the Ugandan economy namely; build power dams, irrigation schemes, the railway, scientific innovations and some aspects of education," he said.
The forum is the first of its kind and was the initiative of the partnership of Tanzanian Private Sector Foundation (TPSF) and the Private Sector Foundation of Uganda (PSFU). It aims at offering a platform for the business community to share experiences, explore investment opportunities across borders, create business to business networks, identify and discuss challenges in the presence of the Heads of State and Government Ministers and policy makers.
The forum also lays emphasis on issues relating to the steps that can be taken to address and overcome the bottlenecks to the thriving of the bilateral trade between Uganda and Tanzania. Earlier, President Museveni and his Tanzanian counterpart, John Pombe Magufuli were conducted on a guided tour of exhibition stalls in which Ugandan companies and government ministries including Uganda Airlines, Uganda Investment Authority, Uganda Railways Corporation, Kakira Sugar Works, Stanbic Bank, National Social Security Fund, NITA, UCC, Ugandan Petroleum sector, the Ministry of Energy, and the National Oil Company, among others, showcased what they offer.
President Museveni said he is interested in learning the conclusions of the forum on topics relating to the attractiveness of the 2 countries as destinations of investments, harmonisation of the strategies and partnerships in the emerging data economy, trade and infrastructure, reducing the cost of doing business between Uganda and Tanzania and the local content as a key to the unlocking of the long term value in extractive industries.
The President and his host concurred on the plan to enhance water transport from the Port of Mwanza in Tanzania to Port Bell in Uganda adding that railway transport between the two countries would go a long way in promoting sustainable trade and investment between the two countries. Mr. Museveni revealed that the East African governments are working aggressively on power saying that in Uganda today total power generation will soon be 2,000 megawatts which will ensure reliable power supply transmission and the lowering of power costs for manufacturers.
President Magufuli described the 1st business forum between Uganda and Tanzania as a historical occasion. He thanked the organizers for effecting the forum and President Museveni for honouring it with his presence. "The cooperation between Uganda and Tanzania has been in existence since time immemorial even before colonial time. The borders cannot separate us. We shall continue working together in development," he said.
He stressed that it was important for the two countries to strengthen their cooperation in development drawing on the potential of their own natural resources in the sectors of agriculture, tourism and manufacturing. President Magufuli revealed that to ensure faster movement of people and goods between Uganda and Tanzania, his government is going to institute only two checkpoints from Dar-es-Salaam to the Ugandan border.
President Magufuli added that measures are underway to ensure that goods move freely in the EAC region with a view to increasing trade and investment. "The room for investment is very wide for Uganda and Tanzania business sector. This bilateral forum should be promoted for our people in business. Let's agree and do business and stop lagging behind in development," he added.
The Tanzanian leader disclosed that President Museveni and himself took the decision and agreed to the building of an oil pipeline from Hoima to Tanga, one of the longest pipelines in the world, as a sign of commitment between the two countries. During the Forum, the two leaders witnessed the signing of a number of Memoranda of Understanding between Uganda and Tanzania in the fields of Agriculture, Foreign Affairs and Migration. President Magufuli also hosted President Museveni and First Lady Janet Museveni to a luncheon at State House, Dar-es-Salaam.
MP Munyagwa Denies Bribery Allegations As Pressure Mounts On Him Over His Meeting With KCCA ED, Eng. Kitaka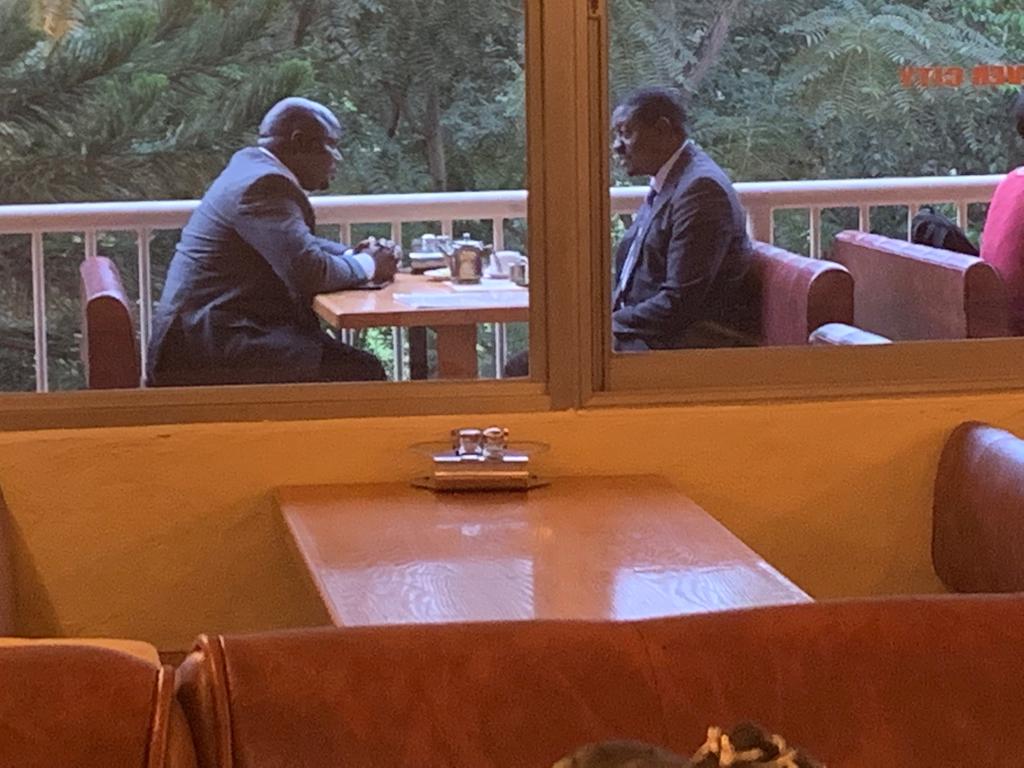 "Currently, COSASE is seeking the dismissal of Mr Moses Atwine, whose recruitment as KCCA Director Physical Planning, has been termed as "unlawful" because he does not have the requisite qualification for the job."
On Monday, photos of MP Munyagwa and Eng Kitaka went viral on social media platforms with reports saying the two discussed how to strike a compromise on the on-going probe into KCCA staff appointments by the Committee on Commissions, Statutory Authorities and State Enterprises (COSASE).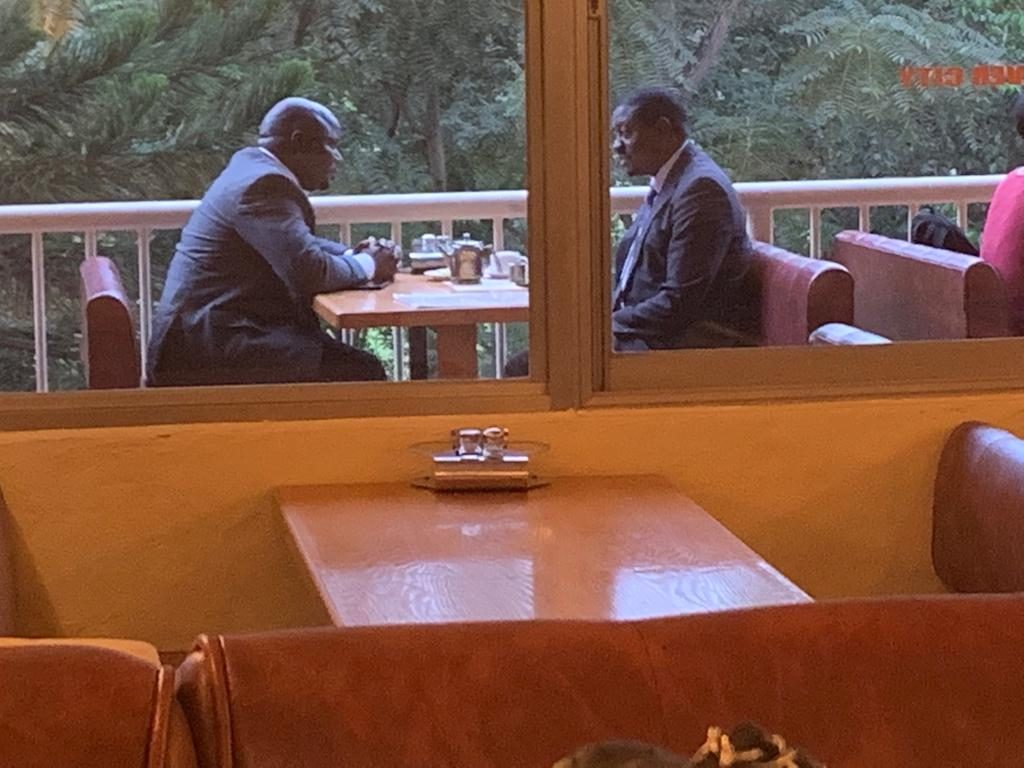 Kawempe South Member of Parliament, Mubarak Munyagwa has since confirmed meeting Eng Andrew Kitaka, the acting Executive Director of Kampala Capital City Authority (KCCA) but refuted claims that their conversation was rotates around the ongoing probe into the authority. The MP currently chairs COSASE.
On Tuesday, Munyagwa told journalists at Parliament that the meeting captured on a CCTV camera at the Silver City Restaurant, Garden City, was not pre-planned because he was "only going to the gym when he encountered Eng Kitaka.
"I met with Kitaka nine days ago. The problem I have with Kitaka is the delay by the contractor to clear the Lubigi Drainage channel. This was not a secret meeting as some media houses are insinuating. How could I have a secret meeting at a balcony of a restaurant in broad day light?" Munyagwa said.
Currently, COSASE is seeking the dismissal of Mr Moses Atwine, whose recruitment as KCCA Director Physical Planning, has been termed as "unlawful" because he does not have the requisite qualification for the job.
Munyagwa says that despite KCCA spending Shs21 billion on the channel, several area of Kawempe South especially Bwaise, floods every time it rains, hence a need for KCCA to fix the problem.
Asked whether, their conversation did not touch issues of Atwine, Munyagwa said that that Eng Kitaka tried to raise it but it was not necessary because the director (Atwine)"must leave office."
"Kitaka tried to tell me to let the status quo remain but I told him no. I only want my drainage channel. There is no bribe I can solicit from Kitaba because he has nothing. I failed to cooperate with Jennifer Musisi, former KCCA Executive Director who had authority, why should I go with Kitaka who is also looking for survival?" Munyagwa added.
The COSASE chairman who says he is set to write to the Public Service Commission to terminate Atwine's contract, alleges that it is the same director or his cohorts who might be playing the blackmail card against his integrity.
He insists that Atwine must leave KCCA because he never studied Physical Planning yet city dwellers must be assured of the quality of structures being constructed.
Munyagwa said some people are trying to blackmail him by accusing him of "witch-hunting" people from other tribes.
He vowed to resign his position as COSASE chairman if any accounting officer of a government agency or department adduces evidence where he is soliciting a bribe.