In the early 1990s, Tom Kiggundu, used to move with his camera everywhere on the lookout for functions.
In three years, he had become popular within the party circles of Kampala.
His specialty was weddings and introduction ceremonies, where he minted millions of shillings which enabled him to open up one of the first modern photo studios in Kampala in 1995.
He named the studio: Fotogenix, which became a byword for quality. Fotogenix was also the exclusive distributor of Kodak products in Uganda at the time.
With the advancement of technology which led to proliferation of digital cameras, Kiggundu's photography business took a hit and he realized that going forward, he would have to re-invent his business and himself.
That is what he did in the early 2000s when he decided to transform Fotogenix from a strictly photography company into a function and hire services firm.
He provides everything needed to make a function memorable. From tents to chairs to portable toilets to decoration services, Fotogenix has it.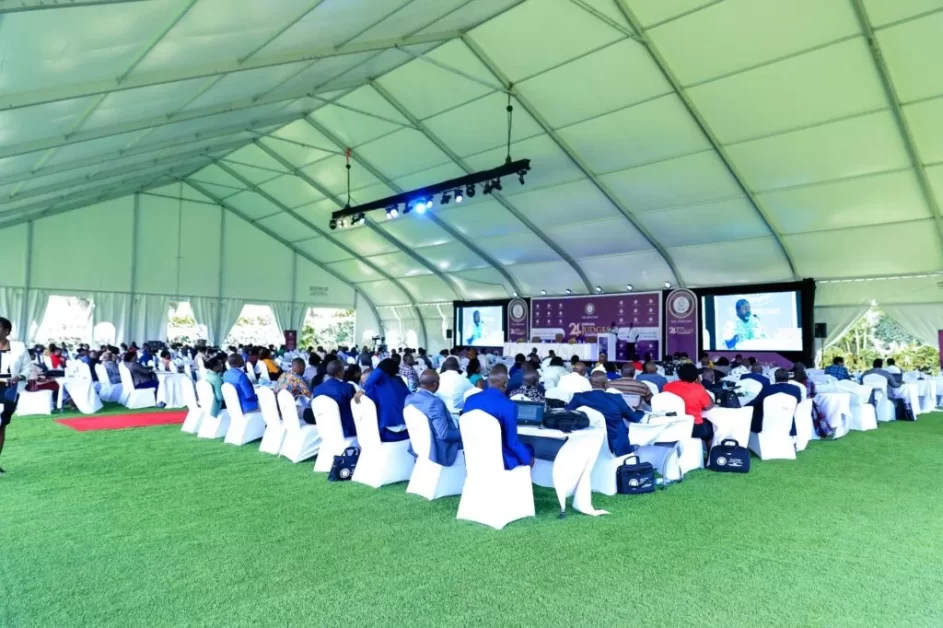 Their client portfolio scopes from individuals to prestigious organizations throughout the country such as banks, government ministries, NGOs, hotels, education institutions, event companies and many more.
Few people know their head office which is located on Rashid Khamis Rd, Old Kampala, opposite Mukwano Mall. However many know their sprawling ware house in Kisaasi along Northern By-Pass.
Fotogenix today is worth billions of shillings and has become the standard bearer when it comes to organizing successful events.
Kiggundu, said to be in his early 60s, is a reclusive multimillionaire who carefully avoids the limelight. His other passion is table tennis and twice, he was chairman of the Uganda Table Tennis Association.
In past interviews, he has revealed some of the secrets that have made his businesses thrive, elevating him to a multimillionaire.
He says the industry is still largely run by many unskilled providers looking for quick money without the necessary product knowledge to produce quality results.
Kiggundu says function hire services is a necessity and will remain so for years to come.
"One can't afford to invite people for a function without putting up shelter and other necessary services to go alongside it. The industry is not only about tents and equipment but creates a chain from which many other players can benefit. As we grow, we can't rule out diversification because we respond to the demands of the market. We have expanded in the different areas depending on market needs which means market research never ends," he said.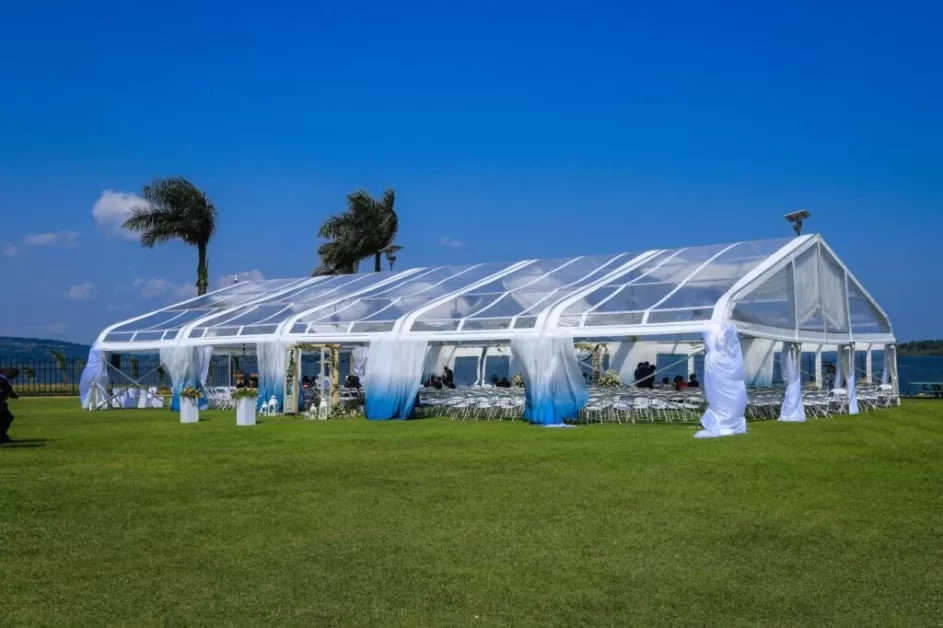 Since the business is changing rapidly due to technology, he says one must be on the lookout for the latest trends if they are to remain relevant.
"With technology, we can easily make displays and designs at just the click of a button and we are able to borrow a leaf from different people across the globe. Recent use of aluminum as opposed to steel presents more beautiful and attractive designs."
KIGGUNDU'S INGREDIENTS OF SUCCESS
Commitment
He believes everyone can start a business as long as they are committed.
Once you are committed, start small and you will get there. Capital will always be a challenge. The problem is the 'get rich quick' mentality in which one wants to get results in a short period of time Money is a means to an end but not an end in itself and that's why many successful people borrow to grow rather than start a business. It is best practice to borrow when you have an activity running to be able to service the borrowing.
Knowledge is power
"Once people are informed, performance is guaranteed. With that in mind, I ensure that those who intend to work with us first know what the business is all about and once they know, the next thing is to ensure that they enjoy what they do," he says.
Delegation is key
"I delegate where necessary, however I still remain responsible. I need people to work with otherwise if it was possible, I would do everything by myself. However that doesn't take away my managerial responsibilities which mean I should follow up on what people are doing or even challenge them to do it better. To be able to do that, I should always be in the know."