EMBRACING TECHNOLOGY: URA to rollout digital tax stamps to improve compliance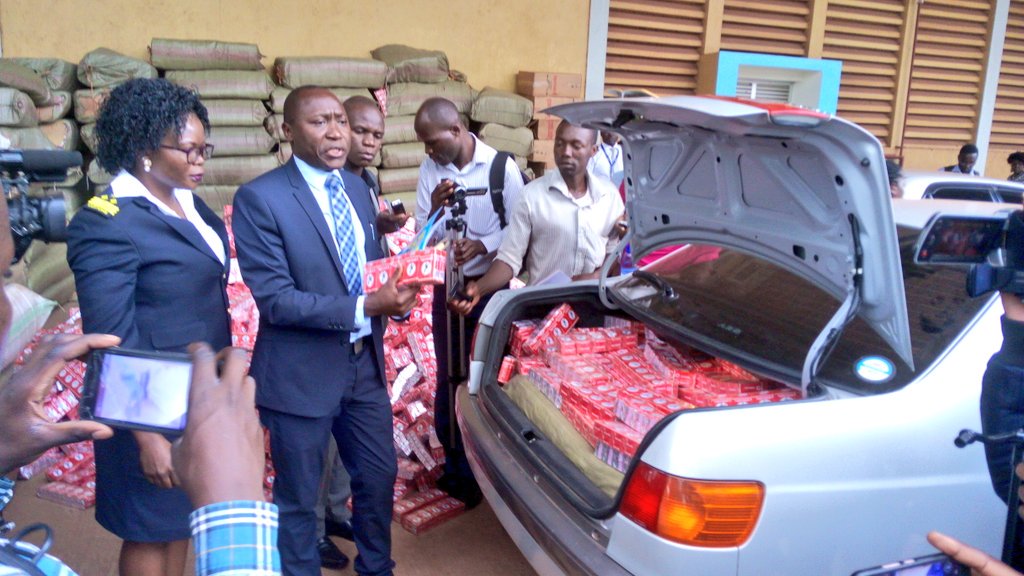 " The new tax solution is part of URA's scheme to combat illicit trade, seal revenue leakages and boost collection and increased efficiency in managing taxpayer compliance. The solution is expected to enable manufacturers, distributors, retailers and consumers to conveniently verify and trace all specified goods throughout the distribution chain."
The implementation of the Uganda Revenue Authority Digital Tax Stamp Solution (DTSS) is set to go live soon, after the last stage of installing equipment in factories is completed.
Speaking during the launch of the taxpayers' appreciation month for Northern Uganda, Mr Cyprian Chillanyang, the URA business policy assistant commissioner, said the implementation had already started, noting that the rollout plan, which will have its first phase implemented throughout the 2019/20 financial year, will start with water, beer, soda, juices, cigarettes and other soft drinks.
"Right now we are preparing soda and water factories to install equipment. Government has contracted a Swiss company (SICPA) that is going to put these tracking features in factories," Mr Chillanyang said.
The new tax solution is part of URA's scheme to combat illicit trade, seal revenue leakages and boost collection and increased efficiency in managing taxpayer compliance. The solution is expected to enable manufacturers, distributors, retailers and consumers to conveniently verify and trace all specified goods throughout the distribution chain.
In a statement, the URA Assistant Commissioner Public and Corporate Affairs, Mr. Vincent Seruma said,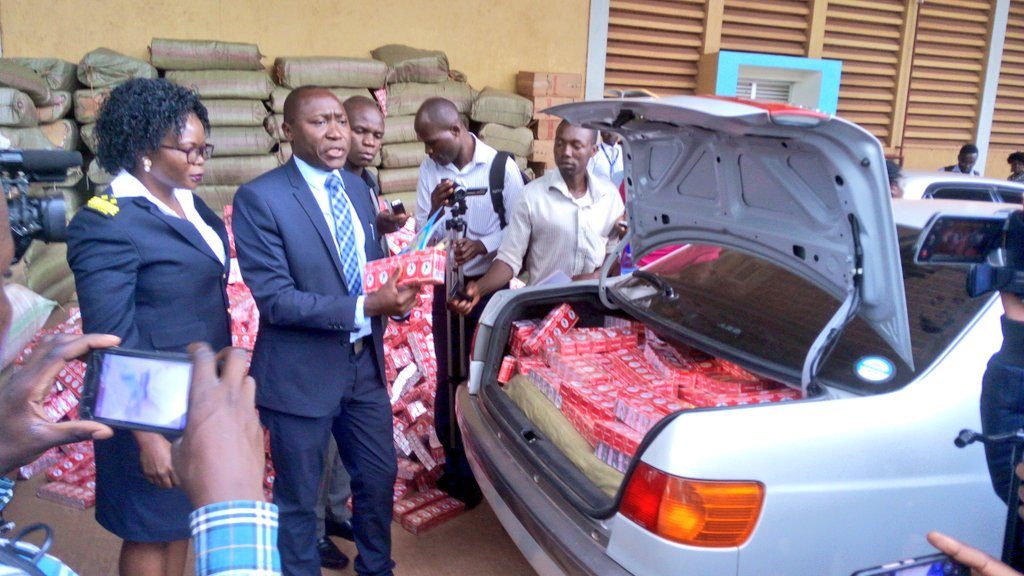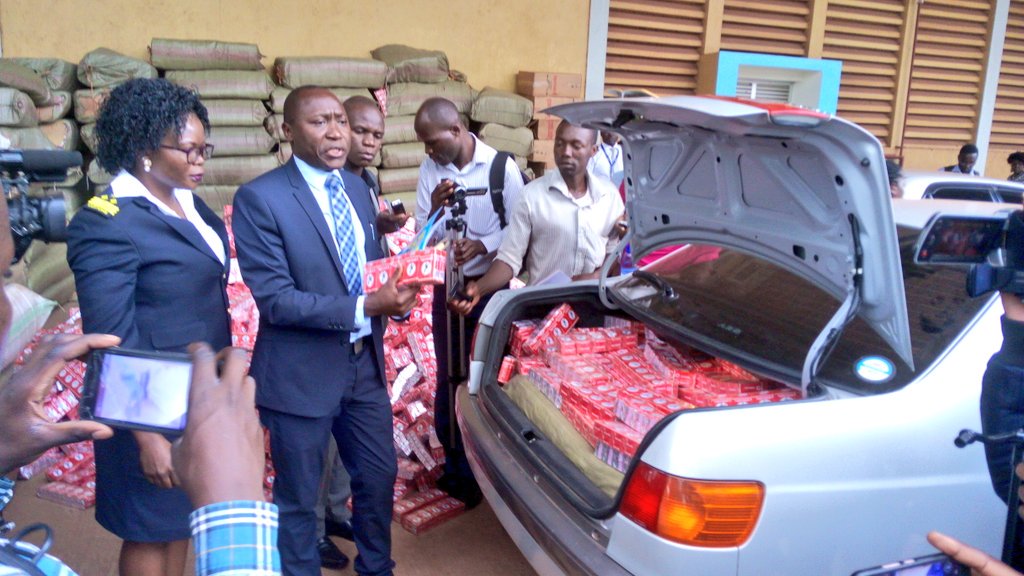 "Rumours of URA suspending the implementation of the digital tax solution are false; what was communicated to the manufacturers was the change in the go live dates to allow for the completion of installation of machinery at the factories and also make sure the due process of gazetting the solution is complete. URA will notify the manufacturers and the general public through appropriate channels including a public notice on the date of implementation." He concluded by urging stakeholders and manufacturers to embrace the digital tax stamps as it is a critical tool in the fight against illicit trade and counterfeit goods.
These digital tax stamps also improve on accountability of production and protect local manufacturers. Uganda isn't the first in the region to embrace the digital tax stamps, it has been implemented in Tanzania, Rwanda and Kenya and they are benefiting from the solution.
The roll out of digital stamps had been delayed by the lack of resources after Parliament in May queried more than Shs103b, which URA had requested through a supplementary request to implement the system. URA was also put to task to explain why it had procured the services of SICPA without a competitive bidding process.
A section of traders and private sector players have also recently asked URA not to introduce a system that will transfer burdensome costs on an already loaded business community.
Recently, Ms Barbara Mulwana, the Uganda Manufacturers Association chairperson, said: "We are very disturbed about the digital tax stamps, in a way it is negative and it is going to add to the costs of doing business."
Digital stamps, according to URA, will address challenges of illicit trade, counterfeit products and unfair competition.
"… we want to ensure that consumers are not duped into buying fake products." Mr Chillanyang said.
According to Uganda National Bureau of Standards, nearly 54 per cent of products on the Ugandan market are either faked or counterfeited.
URA has previously implemented tax stamping although in a version it says was too manual and became prone to forgery.
Uganda Hosts 55 African Customs Experts Conference at Munyonyo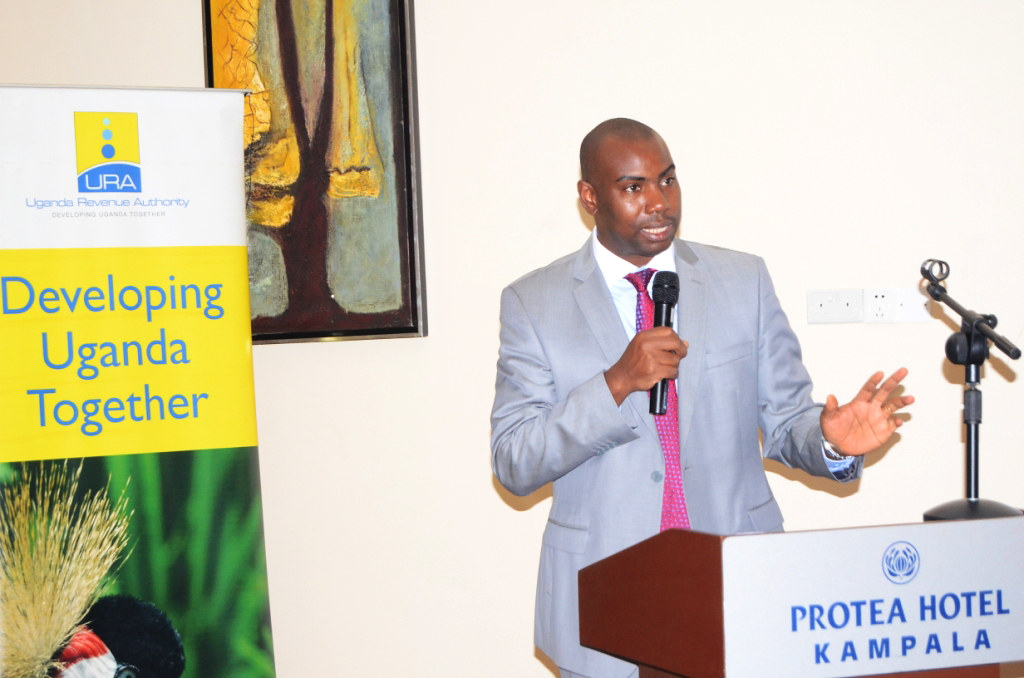 "It is a privilege for Uganda to be hosting such a high level annual continental meeting, and it speaks to the confidence the continent has in Uganda in terms of hospitality and diplomacy," said Dicksons Kateshumbwa, who is Commissioner Customs, URA and Chairman World Customs Union (WCO) Council.
Over 50 African customs bosses and technocrats from international bodies such as World Customs Organization, UNCTAD, IGAD and various diplomats are currently in Kampala at Speke Resort Hotel, Munyonyo for the continental customs conference.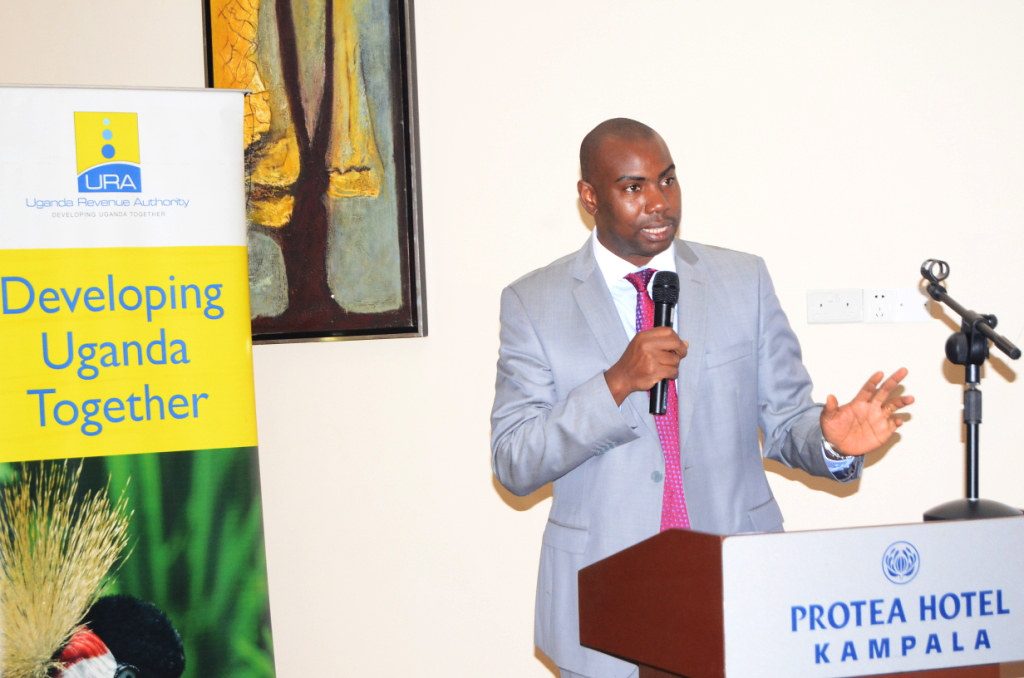 The conference which kicked off today will end on 20th September. Uganda is hosting Directors General and Commissioners of Customs from 55 African Union (AU) member countries.
This conference will hold discussions on matters of customs and action points from last year's 10th meeting held in Moroni Comoros that ended with a Moroni Declaration on Combating Corruption in Customs and the adoption of the AU Draft Trade Facilitation Strategy.
In Munyonyo, the main discussion will be on implementation of the AfCFTA and the theme of the conference is "The Entry into Force of the Agreement establishing the African Continental Free Trade Area (AfCFTA) – Implications to African Customs Administrations."
"It is a privilege for Uganda to be hosting such a high level annual continental meeting, and it speaks to the confidence the continent has in Uganda in terms of hospitality and diplomacy," said Dicksons Kateshumbwa, who is Commissioner Customs, URA and Chairman World Customs Union (WCO) Council.
He added that, "This meeting also comes a time when Uganda is chairing the World Customs Organization Council, whose global conference was held in Africa for the first time in Kampala last year. It is also an opportunity for Uganda to show case its abilities to the rest of the continent such as the various trade facilitation initiatives by URA customs."
The Constitutive Act of the African Union provides for Specialized Technical Committees. These Specialized Technical Committees report are responsible to the Executive Council. The African Union Sub Committee of Directors General of Customs is responsible to the Specialized Technical Committee on Trade, Customs and Immigration.
The Sub- Committee is responsible for Customs Cooperation one of the Thematic areas under the Department of Trade and Industry. The AU Subcommittee of Directors General of Customs (also referred to as Commissioners of Customs meet annually and the meeting Uganda is hosting is the 11th while the 10th Conference was held last year in Moroni, Commoros.
The new African Union Trade Observatory Dashboard is another step towards the African Continental Free Trade Area, which will help the continent harness its economic potential. It will provide the African Union, the African countries and the private sector with data and statistics that are essential for the sound monitoring of continental trade and evidence-based policy-making.
The Observatory will collect data and analyse trade across borders in Africa, addressing the current lack of up-to date-and reliable data and statistics. This information will be made available for policymakers and interested stakeholders, including economic operators. This will enable them to identify promising market opportunities and will facilitate the effective monitoring of the African Continental Free Trade Area implementation and impact once in place.
"URA's Taxpayers Appreciation Month Is Focusing On SMEs," Says Akol.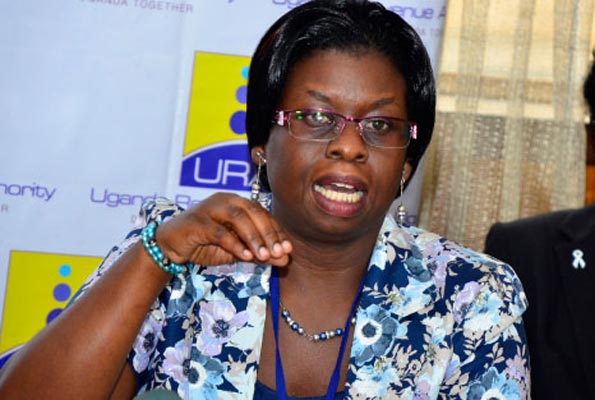 On Tuesday 3rd September, 2019, Uganda Revenue Authority (URA) launched this year's Taxpayers Appreciation Month (TPAM) that will focus on the Small and Medium Enterprises (SMEs). The theme for this year is "Every Taxpayer Counts".
During a presser at URA headquarters in Nakawa, Kampala, Doris Akol, the URA Commissioner General said this year's theme (Every Taxpayer Counts) is hinged on the fact that irrespective of status-presumptive, medium or large taxpayer, everyone counts and makes a contribution to the economy.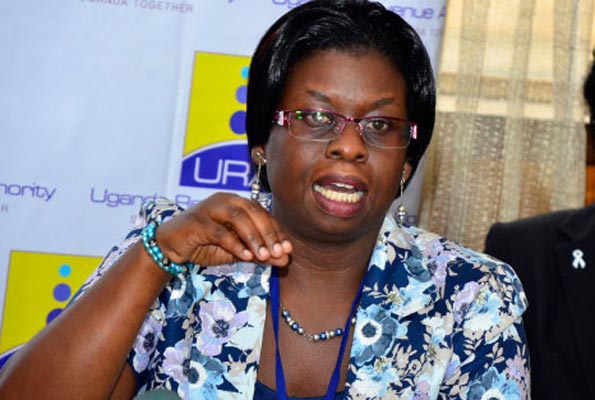 "Therefore, our focus this year is the Small and Medium Enterprises (SMEs), the unsung heroes, who contribute immensely to our economy," Akol said.
She added that TPAM will involve a series of activities to appreciate and recognize taxpayers.
According to URA, it categorizes SMEs as any business with a turnover not exceeding Shs2bn.
She also noted that recent studies show that SMEs contribute over 25% of Uganda's total Gross Domestic Product (GDP) and employ about 45% of the labour force.
"The total number of SMEs on our register is 376,657. The majority are in the wholesale and retail trade sector," she said.
The revenue contribution to the economy by SMEs in the past 3 years can't be underestimated.
URA figures indicate that domestic revenue contribution has been recorded at Shs7.57 trillion, Shs9.08 trillion and Shs9.74 trillion in 2016/17, 2017/18 and 2018/19 respectively.
SMEs' tax contribution to the domestic revenue has been remarkable at Shs2.55 trillion, Shs3.03 trillion and Shs3.54 trillion in 2016/17, 2017/18 and 2018/19 respectively. In terms of employment, URA says taxpayers in the SMEs category were employing 337, 099 people in 2016/17, 417, 652 in 2017/18 and 419 713 in 2018/19.
"Supporting SMEs boosts their growth, which would have a ripple effect on the entire country. We pledge to offer specialized taxpayer education services, knowledge and skills for effective business management, creating effective networking to name but a few," Akol said.
Charity Tax Derby
In an attempt to extend URA's CSR, on 20th September, 2019, URA is organizing a charity tax derby, a soccer match between URA and several CEOs. The Proceeds from this charity match will be used to support pupils of Bwama Primary School who cross Lake Bunyonyi in rickety canoes.
"We will buy for them safe motorized boats, life jackets and a water purification system. We urge the public to join us in this noble cause," she said.
She added: "The TPAM grand finale on 27th September, 2019 will see us rewarding the compliant SMEs and exhibitors, who would have excelled at Kololo."
The Planned Activities
As part of URA's new focus of becoming a business enabler, Akol said the tax body will extend a free invitation to 1,000 most compliant SMEs to exhibit at Kololo Independence Grounds during the Taxpayers Appreciation Week (TPAW) from 25th – 27th September, 2019.
"This will offer them an opportunity to showcase their goods and services, make sales and networking opportunities," she said, adding that alongside this will be the free daily Bomba Ya Business, specially designed lessons to impart free business skills for business growth and offer local and international trade opportunities.
"This is a special three-day curriculum facilitated by business management, trade, economists and other experts. We want to encourage the public to come and attend all these trainings," she revealed.
Further, at Kololo, during TPAW, there will be several free health services among them free yellow fever vaccination, Hepatitis B testing, safe male circumcision, HIV testing and counseling.
"In order to give focus to the employment challenge, this year's TPAW will feature a job hub and career guidance center. The hub will offer opportunities in various institutions and advice on the most lucrative careers. This is a response to the high rate of unemployment particularly among youth," the CG revealed.
She added that businesses will be registered instantly in addition to instant issuance of driving permits. However, permit issuance will be followed by payment of requisite fees.
She added thatURA Senior Management are going to visit taxpayers countrywide to thank them for their continued contribution to revenue over the years.
"The taxpayers will be recognized and hosted to luncheons. We will also use this opportunity to engage and also receive feedback from them," she revealed.
She added that as part of URA's culture of giving back to society, all URA staff will on 10th September, 2019, be involved in countrywide Social Responsibility (CSR) activities to give back to communities where they work. "This is meant to benefit the less privileged members of society. It will be the second time that staff are involved in a CSR of this magnitude," she said.
INSURANCE BROKERAGE: Clarkson displaces Marsh from the No.2 top insurance brokerage firm spot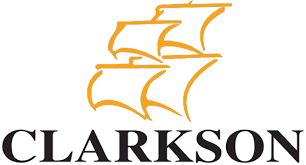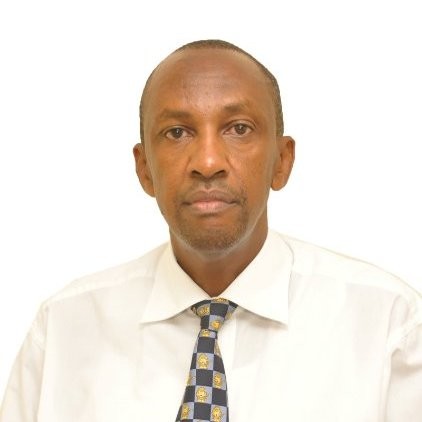 Thirty six (36) insurance brokerage firms, collected an estimated UGX280 billion in premiums compared to UGX233.3bn in 2017, according to preliminary reports from the Insurance Regulatory Authority (IRA).
According to the report, brokers accounted for 32.7% of the insurance industry premium compared to 32% in 2017.
Total business generated through Bancassurance was UGX26bn in 2018- of which UGX19.6bn was in respect of life business while UGX6.3bn was in respect of non-life business.
The 10 top insurance brokerage firms, who control over 70% of the insurance brokerage market raked in a combined UGX31.16 billion in commissions. The rest of the 26 brokers, earned a total of UGX10.62 billion- just about 23% of the total brokerage industry commissions- totaling to UGX47.43 billion.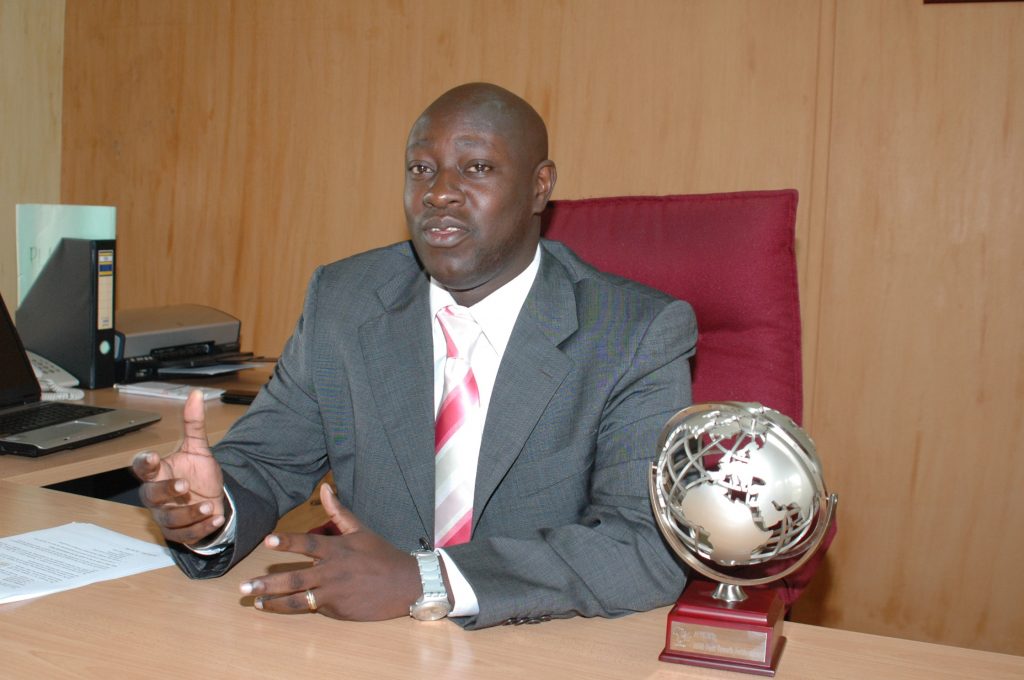 The industry's commission earnings rose by 17% – from UGX40.75 billion in 2017 to UGX47.43 billion in 2018.
This is on the back of a 17.51% growth in total industry premiums that grew from UGX728.5 billion in 2017 to UGX856 billion in 2018.
Who are the top 10 brokers?
Although the insurance regulator used 2017 earnings for Minet- UGX9.45 billion, IRA believes Minet remained the biggest insurance broker with an estimated 19.95 % market share of commission earnings. By the time of compiling the report, Minet had not filed their final returns.
Clarkson who in 2017 were in the 4th Position, over took Marsh Uganda and Willis Towers Watson (formerly GrasSavoye) to become the number 2 broker by earnings. Clarkson's commission earnings grew by 78.21% from UGX2.77 billion to UGX4.95 billion- netting them a comfortable 10.45% market share.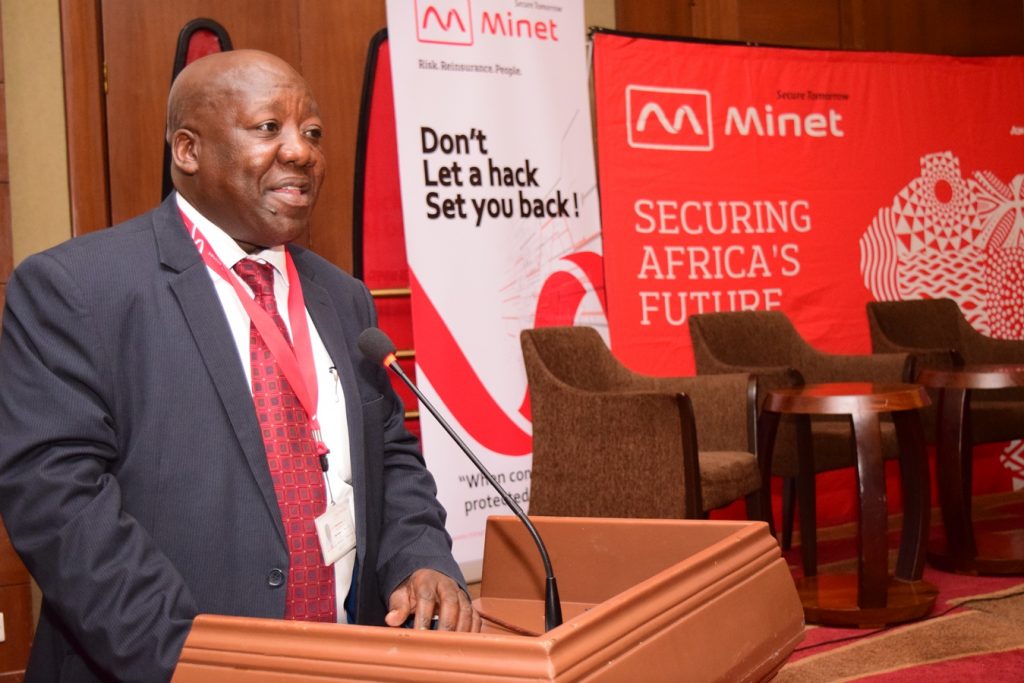 Willis Towers Watson- previously known as Gras Savoye, remained in number 3 position with a 24.73% appreciation in commission earnings from UGX3 billion to UGX3.78 billion.
Marsh Uganda, who previously occupied the No.2 spot are in the No.4 rank, after 50.98% decline in commission earnings from UGX7.15 billion in 2017 to UGX3.5 billion in 2018.
Newcomers, Afrisafe Risk Consultants owned and run by Kwame Ejalu, the former Marsh Uganda Chairman, jumped 3 places, from the 8th position in 2017 to the 5th position, thanks to an 82.16% rise in commission earnings from UGX1.7 billion to UGX3.1 billion.
Others in the top 10 are Ayo Uganda, in the 6th position with UGX 3 billion in commission earnings, followed by African Risk & Insurance Limited (UGX2.81 billion) in the 7th position. Padre Pio (UGX2.23 billion), Hillcrest (UGX2.1 billion) and Liason are in the 8th, 9th and 10th positions respectively.
Liason figures are also based on 2017 earnings.