DOING GOOD IS GOOD FOR BUSINESS: Here Is How CSR Can Support Your Business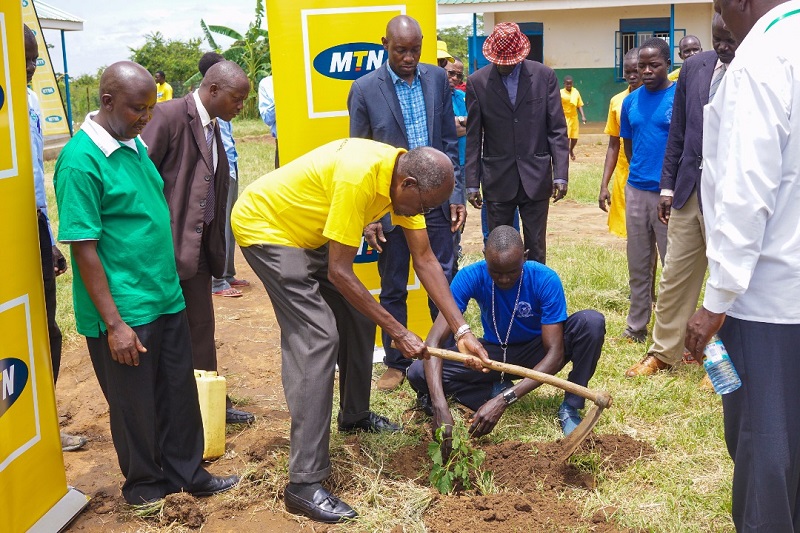 Corporate Society responsibility (CSR)should not be one of the annual requirements a company should just do and move on.CSR should be incorporated in the business model, budget, and processes.
CSR has evolved and it's no longer about gifting communities and appearing in the media. People now ask if the CSR exercise is sustainable and if the company is responsible in other practices like taxation, labour rights, utilisation of resources and environment. In fact the ISO standard is ISO 26000.It gives the best comprehensive approach to CSR practice.
CSR has evolved over the time depending on which programme. It is common to refer to CSR as Corporate Social Investment (CSI), corporate citizenship, sustainable responsible business (SRB), corporate social performance, Social responsibility, and right to invest. Most CSR programmes are categorised as sponsorships, charity, cause related, and philanthropy.
Encourage staff to participate. The success of CSR benefiting businesses starts with building an internal culture. Set aside dates and days. This month, Uganda Revenue Authority held a CSR day. Every branch went to their communities they serve.
Create rules on mandatory CSR voluntary staff involvement. Set hours staff should dedicate annually to CSR. CSR mostly involves community activities which help in team building. When teams are engaged, there is more efficiency in achieving other company goals. Think about the experience of a CSR day involving hospital cleaning or tree planting exercises. Staff that never used to talk will come back talking to each other.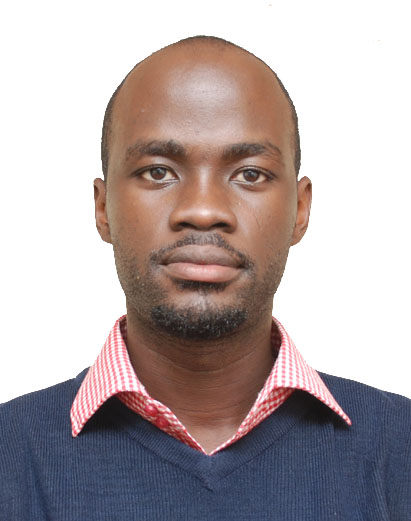 Businesses can protect and build reputations through running strategic CSR programmes. When you do sustainable CSR programmes, you can still enter CSR awards that help profile your brand. This helps showcase your products and services. This also builds goodwill that is needed during crisis times. Communities that know your practice and love you can be forgiving. CSR should not affect your reputation. Businesses must continually vet CSR sponsorships proposals and other CSR programmes to avoid being associated with controversial programmes. Before you support an orphanage, make sure it is licensed otherwise your business operations can be dented for helping "humantrafficking".
A businesses cannot benefit from CSR if they don't define what social issues they want to address and those not to fund. Corporates bodies must design specific CSR programmes relevant to their industries to benefit. Environment conservation programmes can cut across all industries. There must be a list of themes to invest in or sponsor. If you set out to do programmes in education, health and environment, stick to that. Don't jump onto CSR campaign proposals that can along the way.
CSR is able to help business reach out to its relevant stakeholders to listen to them. This in turn enhances community relations. CSR activities can impact on business operations. A business should link CSR programmes to their usual business promotions, products, and services. For example every product x you buy, 2% goes towards helping a certain children's home. This drives sales and compassion.
Few businesses think about using CSR to support their products and services. CSR offers a platform to offer these for free to have everyone try. When you donate, make sure there is permanent branding. A water tank must have a sign giving details of a company that donated it. Same communities receiving donations can produce future would-be customers. Always avoid giving out products you don't make unless it is unavoidable. Why should a water company provide music yet they can donate water to a charity marathon? Charity marathons offer opportunities for brand visibility and active selling. A business benefits a lot from company branded running kits given to participants. You can even do research on a new drink at a charity event you are sponsoring. You can collect feedback that will help your business.
Business can contribute to social reform. CSR must positively impact the business and community at the same time. CSR is not a thing for only big companies. Partner with other CSR programmes if your budget does not support. Businesses must have dedicated budgets and teams to manage CSR programmes. CSR programmes cannot be effective if not linked to the business Practices, innovativeness, and inclusiveness. If you are making soft drinks, you must be thinking about investing water recycling and waste treatment systems.
The writer is a PR and Organisational diagnosis specialist
nbaliboola@gmail.com
"Magogo's plea bargain with FIFA is Invalid"says Muwema
It is coming to 5 years since I took leave from football matters except for the occasional relapses brought back by the Uganda Cranes exploits on the continent. Recently however, my indifference was rudely awakened by the FIFA announcement that it had suspended Moses Magogo, the FUFA President, from all football activities for 2 months and that he was also fined 10,000 Swiss Francs. Magogo's crime according to FIFA which happens to be the Investigator, Potential witness, Prosecutor and Judge in this case, is that he illegally sold World Cup tickets meant for Ugandans during the 2014 edition of the football spectacle which was held in Brazil.
I wonder why FIFA did not notify Ugandans about the ticket allocation before the World Cup event. Maybe, just maybe, the prodding eyes of the Ugandan beneficiaries would have ensured that these tickets or most of them were put to proper use.
I have been driven to comment on Magogo's suspension by FIFA because of the urge to share what I have come to know about the laws governing football over the last 18 years. This urge far outweighed my need to remain silent. I will therefore proceed to weigh in, by interrogating the propriety of Magogo's suspension, firstly in the context of the FIFA statutes or laws which were applied to the facts of the case and secondly but to a small extent, in the context of the Sovereign laws of Uganda, to which Magogo is subject as a citizen.
I take issue with the Adjudicatory chamber of the Independent Ethics Committee of FIFA which entered a plea bargain by mutual consent and handed Magogo a paltry fine of 10,000 Swiss Francs and a 2-month suspension. This sanction, for the kind of offence Magogo confessed to have committed, is not supported by the FIFA Code of Ethics (2019 Edition). I must hasten to add that the chambers mandate to act in this case was governed by this code in the main. The FIFA Disciplinary Code does not appear to come into specific play as it relates to infringements and sanctions on or around the field of play.
Whereas Article 67(1) of the FIFA Code of Ethics (supra) allows the Adjudicatory chamber to entertain and accept plea bargains from accused persons, Article 67(6) of the same code doesn't permit the said chamber to enter into a plea agreement with Accused persons for sanctions related to bribery and corruption. The said Article 67(6) states that;
"No plea agreement shall be allowed concerning sanctions related to infringements of bribery and corruption, misappropriation and misuse of funds and manipulation of football matches or competitions" (emphasis supplied).
Article 27(1) of the FIFA Code of Ethics (supra) defines corruption to include among others, the offering, receiving, requesting or soliciting of any personal or undue pecuniary (financial) advantage or any other improper advantage to or from anyone within or outside FIFA.
By its own account of the facts, FIFA acknowledges that Magogo engaged in a corrupt act of the type defined by Article 27(1) when he diverted and illegally sold the tickets meant for Ugandans. It is clear on the face of it that he unlawfully gained a financial or improper advantage in perpetuating a transnational crime which is expressly forbidden and punished by the FIFA code and national laws world over. It was therefore irregular and fundamentally wrong for the Adjudication chamber to entertain a plea bargain from a person who was not eligible to enter it. In fact such a plea bargain and the underlying fine and suspension are not only null and void and liable to be revoked but they also put the bonafides and competence of the chamber in question. Moreover, this surreptitious decision by the chamber tends to take FIFA far away from its much-promised and publicized fight against corruption in football.
The Honorable thing for FIFA to do is to reopen the case and proceed with it to full trial with a public hearing of the complainants. It is against the established principles of a fair hearing for FIFA to conduct proceeding in secrecy and even hide the charges like it has done with Magogo. Under Article 42(2) FIFA Code of Ethics the Ethics Committee can rectify any obvious errors in its decision at any time. This means that the Adjudicatory chamber should not find any difficulty in revisiting its decision.
If the case is re-opened Magogo, should additionally be charged under Article 25 of the FIFA Code of Ethics for abuse of his position as President of FUFA in the sale of the tickets in issue. On conviction, this charge would carry a minimum fine of 10,000 Swiss Francs and a stiffer ban of at least 2 years from all local and international football activities. This, in my view, is a punishment which would be deterrent enough to punish the vice and dissuade the reoccurrence of such misconduct by present or future officials of FUFA.
However, if FIFA chooses to connive in breaching its own laws, then it will be open for Magogo to be charged with corruption, illicit enrichment and embezzlement under the Anti-Corruption Act 2009 of Uganda. FIFA officials should know that they can also be charged for conspiracy if it is shown that they actively aided and abetted the commission of the crime. Under S. 5 Penal Code Act Cap 120, Ugandan courts have jurisdiction to try offences committed partly within and outside Uganda by a Ugandan or non-Ugandan. In the recent past, the Swiss, French and American Courts have swung into action to apprehend and prosecute FIFA officials who have engaged in acts of corruption and financial impropriety.
I need to stop here and resume my leave from football matters in Uganda. But I counsel that FIFA cannot run away from its own shadow, it must, therefore, act in true and faithful alignment with itself. FIFA must lead the fight against corruption in football from the front, it has no place in the back seat.
By Fred Muwema
Managing Partner
M/s Muwema & Co. Advocates
15th October 2019
OPINION: "Hoima and Kaabong elections were successful, largely peaceful and the outcomes reflect the true will of the people,"- EC's Byabakama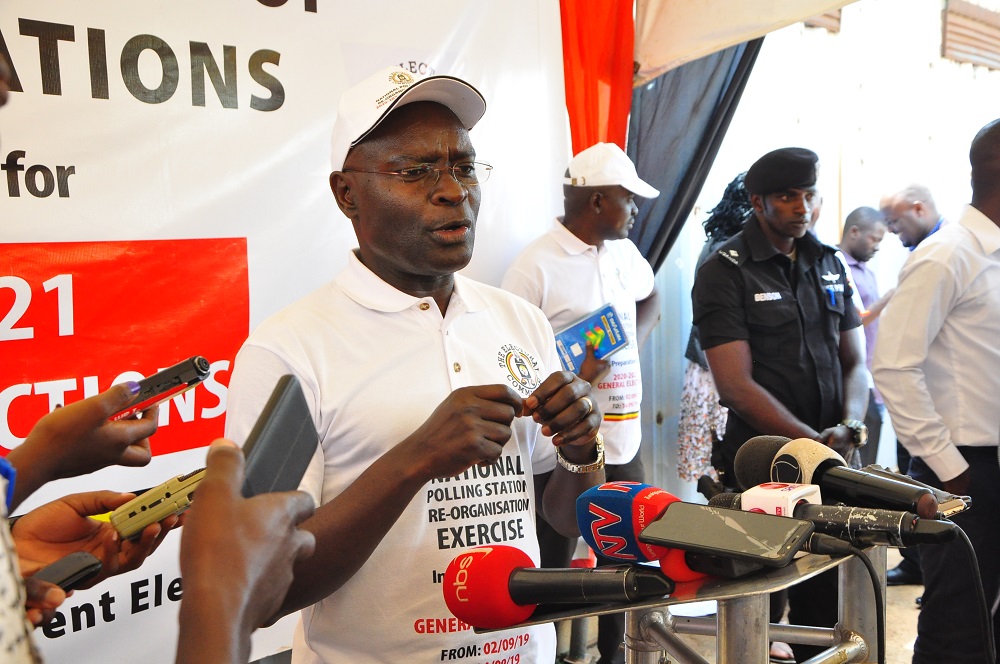 On behalf of the Electoral Commission and on my own behalf, I would like to take this opportunity to congratulate the people of Kaabong and Hoima districts, and all the key stakeholders in the electoral process, for successfully concluding the above elections. Indeed, the electoral process in these districts was largely peaceful and the outcomes reflect the true will of the people of Kaabong and Hoima. The Electoral Commission urges the winners in these by elections to reach out and work with the losers for the development of their respective districts.
I wish to point out that upon conclusion of these by-elections, a lot of talk and social media reports have focused on the by-election in Hoima District. The Electoral Commission has particularly noted with concern, the allegations made by some leaders of the Forum for Democratic Change (FDC), about the conduct of the by-election of District Woman Member of Parliament for Hoima District, which was held on Thursday 26th September 2019.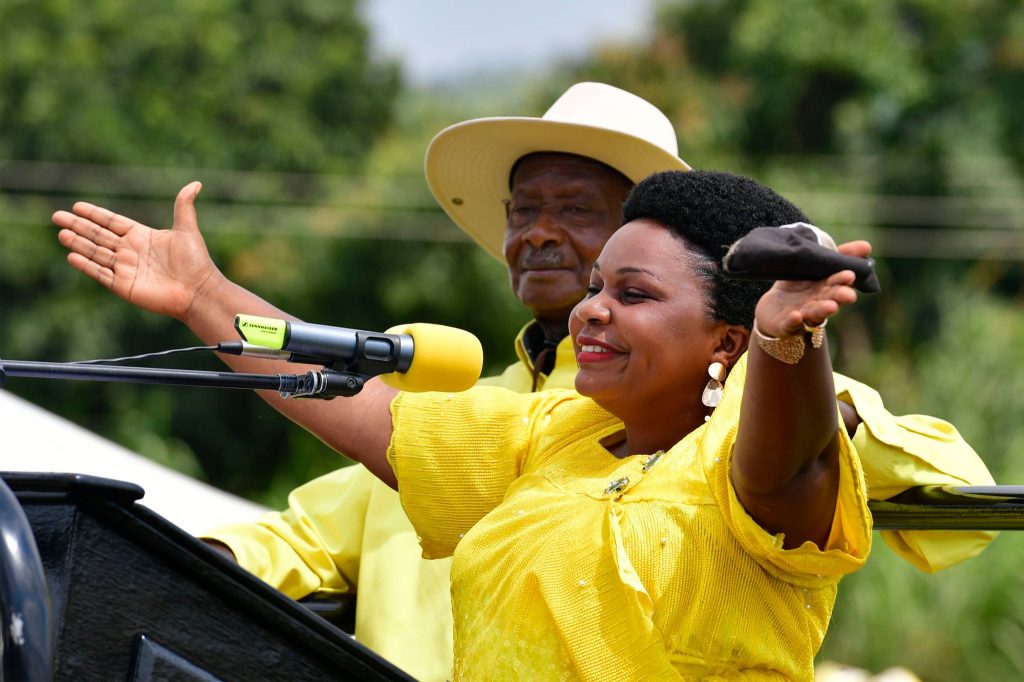 There are unfortunate claims that the Electoral Commission issued ballot papers to the National Resistance Movement (NRM) before polling day. This allegation is incorrect.
For avoidance of doubt, on Thursday 26thSeptember 2019, the Electoral Commission received a report of attempted ballot stuffing at one of the two hundred and sixty-six (266) polling stations in Hoima District. Two agents for Candidate Nyakato Asinansi, namely, Hon. Michael Kabaziguruka and. Maj. Gen. Mugisha Muntu (Rtd) reported to the Commission that a voter attempted to insert pre-ticked ballot papers into the ballot box, but was intercepted by the Polling Constable for that station. Those pre-ticked ballot papers should have been handed over to Police for further investigation but Gen. Muntu insisted that they (ballots) be handed over to the Electoral Commission.
The Commission assigned one of our senior Legal Officers to receive them, and a total of fifty-one (51) ticked ballot papers were handed over to us.
The ballot papers in question are now a subject of Police investigation.
The Commission is committed to pursue that matter with Police and ensure that the culprits are brought to book.
The Commission is further disappointed by acts of suspected forgery by some FDC supporters who made counterfeit accreditation tags and distributed them to their agents for purposes of observing the by-election.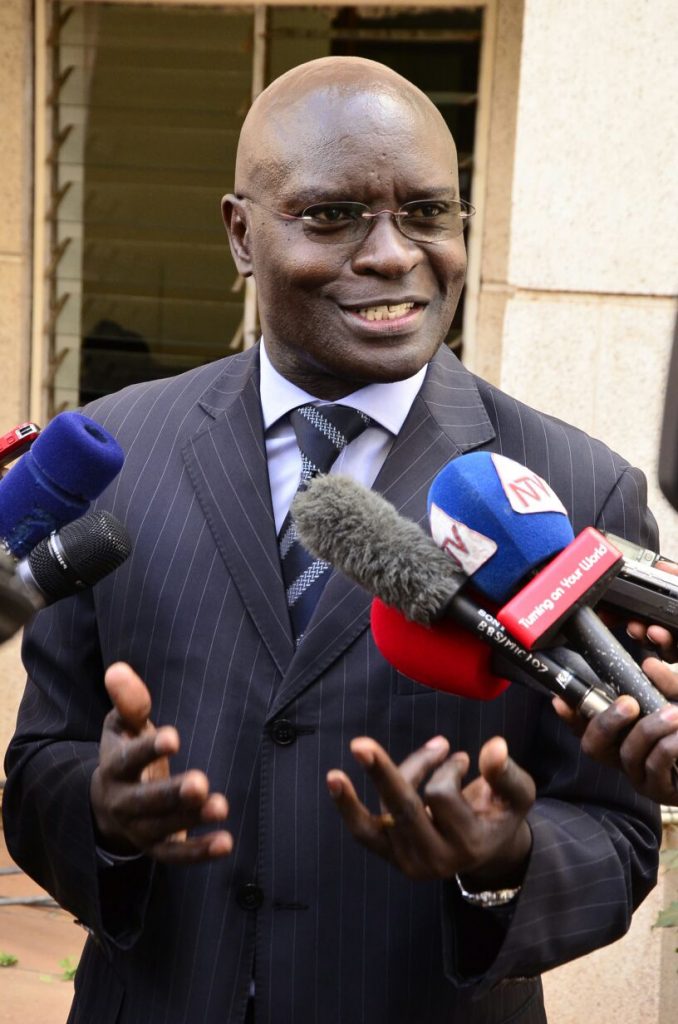 The Commission condemns all acts of non-compliance with the electoral laws, and calls on all stakeholders to work with the Commission to ensure credible elections. The Commission reiterates its commitment in ensuring that elections are conducted in a free, fair and transparent manner.
I wish to thank the Uganda Police Force for apprehending some of these suspects, namely Kizza Hakim and one Walakira, who have since been charged with forgery before the Magistrate's Court at Hoima and are now remanded, as investigations continue.
The Commission wishes to warn the general public, and particularly stakeholders in the electoral process that forgery of election materials is a criminal act.
The Commission also noted with concern the abuse of social media platforms by some individuals during the electoral process. This was particularly widespread during the tallying of elections results. A lot of falsehood was disseminated, for example, fictitious results from non-existing polling stations.
The Commission condemns this behavior as it misleads the public and other stakeholders and gives voters false hope about the results.
We urge Ugandans not to abuse these social media platforms, and warn the public to desist from sharing unverified information.
The Commission condemns all acts of non-compliance with the electoral laws, and calls on all stakeholders to work with the Commission to ensure credible elections.
The Commission reiterates its commitment in ensuring that elections are conducted in a free, fair and transparent manner.
The writer, Justice Byabakama Mugenyi Simon is the Chairperson, Electoral Commission
Opinion: Its easier to pay School Fees using digital options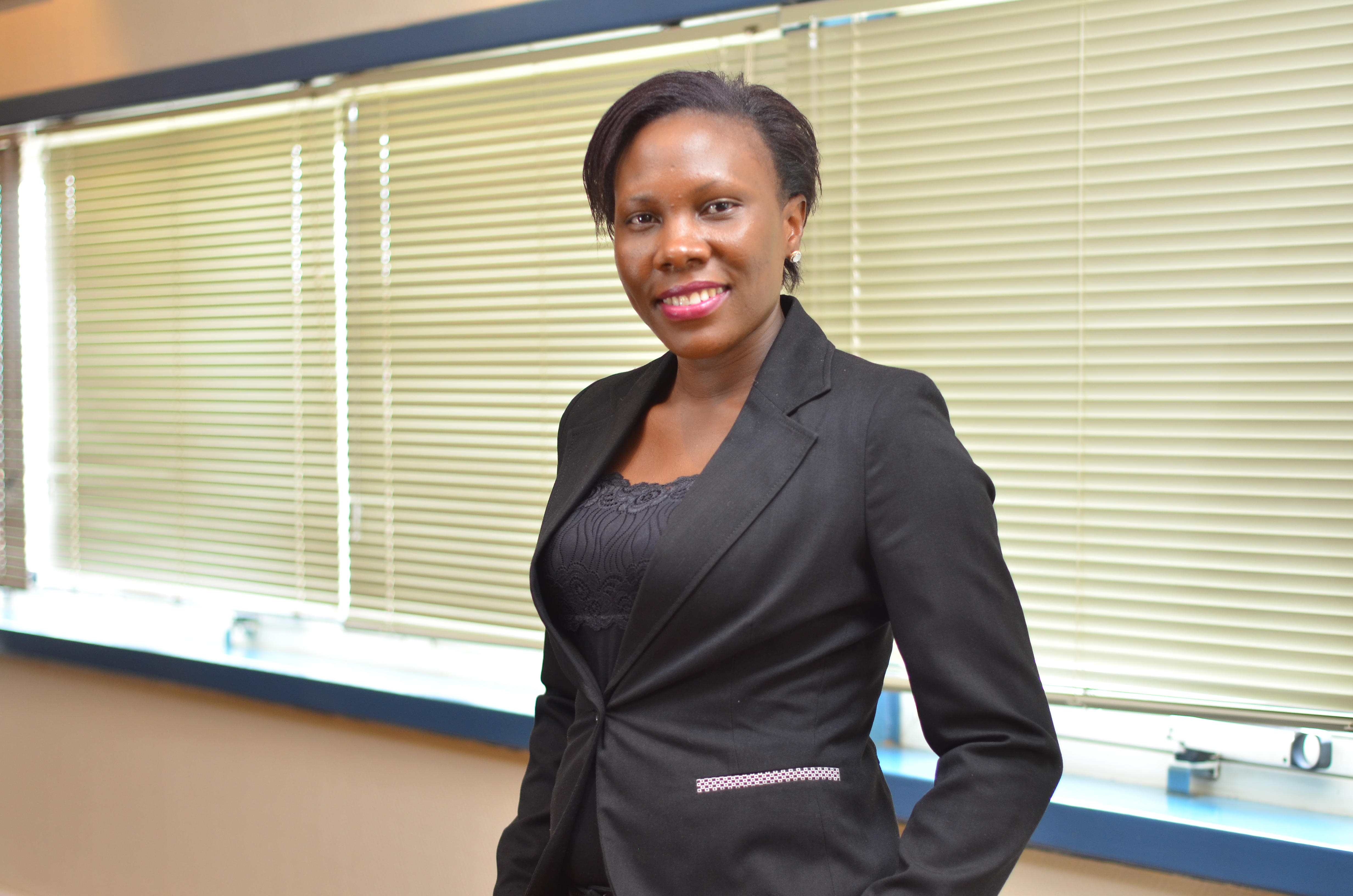 By Milly Kyolaba
A critical period in the year for every parent is Back to School season. For any parent especially those with more than one child, the thought of paying schools fees to multiple schools can be a chore. All parents dread the idea of having to standing in endless queues at a bank branch and long to have easier and more convenient ways to pay school fees with out any hustle.
Today things have changed, and parents can now pay schools fees using digital options from their phones or online which are much more convenient and affordable.
Digitization of financial services is changing the way we do almost everything including management of our children's educations and the overall fees payment experience. It is now possible to pay fees, shop, arrange transport and confirm payments without leaving the comfort of your home.
As a leading financial services provider, Stanbic bank has introduced innovative digital school fees payments solutions aimed at easing how parents can pay fees. Schools embraced the idea very quickly and it has delighted many parents as well.
Parents can pay school fees using Stanbic's digital channels such as mobile banking *290#, online banking as well as using Stanbic agents across the country. We have also partnered with Mobile Network Operators to enable school fees payments through Mobile Money using FlexiPay and SchoolPay.
The schools, on the other hand, get the benefit of being immediately notified when a school fees payment is made. In addition the system allows for automated reconciliations of collections which helps eliminate forgeries and reduce on wasteful administrative costs such as paperwork. This means the parent and student doesn't have to come to school with a printed receipt or deposit slip to confirm they have paid.
The Uganda Bankers Association has also rolled out the Agent Banking Company with agent outlets strategically located across the country enabling us to serve as many customers as possible. With a network of over 1000 Agents, all members of the public can access several banking services. Customers with cash can pay their school fees at any of the Stanbic Bank agent nearest them without necessarily owning a bank account with us.
Therefore, anyone can make their payments conveniently without having to queue at the bank. The common services offered on Agent banking are; school fees payments, utility payments, cash deposits, cash withdrawals and account opening. Stanbic Bank has over 1,000. All these agents have been adequately trained to provide banking services consistent with that offered in the banking halls.
The writer is the Head Public Sector at Stanbic Bank