Sometime in June 2022, I and a few friends spent about 4-5 days in the Kasenda-Ndali areas of Kabarole and Bunyangabu districts documenting the various crater lakes⏤ they are said to be over 50, but we managed to only document and photograph 43 of them.
Each of the lakes is beautifully different from the others, while others proximally complement each other's beauty, especially those that appear in twos, also known as twin lakes. Besides the blue and green coloured lakes, the surrounding ridges, and depressions/valleys, each teeming with various types of vegetation and every now and then, ornamented by a tourist lodge or two, all delicately combine, to give this place an ethereal kind of beauty. It wouldn't be farfetched to say God must have been showing off when he created this incredibly stunning countryside.
We couldn't have enough of it, but we had to leave because work called. But I made a mental note to return to this area and take in more of this unforgettably beautiful place.
So when an opportunity arose⏤ a client requested my company, EDXTravel, to recommend "a place I can have a quiet weekend", the first thing that came to mind, was the Kasenda-Ndali Crater lakes area.
I am a creature of habit⏤ I like to stay in the same places I have stayed before especially if I had a great experience there. So, on this particular morning, as I was about to make a call to Lodge Bella Vista, in the Kasunganyanja Area of Bunyangabu district, a place I have stayed before, then I remembered, that sometime in September 2023, I had seen some pictures of what looked like an exquisite place within the crater lakes region on a friend's Whatsapp status. The photos on Solomon Tumwesigye's WhatsApp status had gotten me curious. Solomon, like me, is an avid traveller and outdoorsy person, whose tastes and recommendations for many other things I have come to trust. So, when I reached out to him with a casual inquiry, he gave the place a positive "next time you end up in Fort Portal, check out this place, you won't regret it.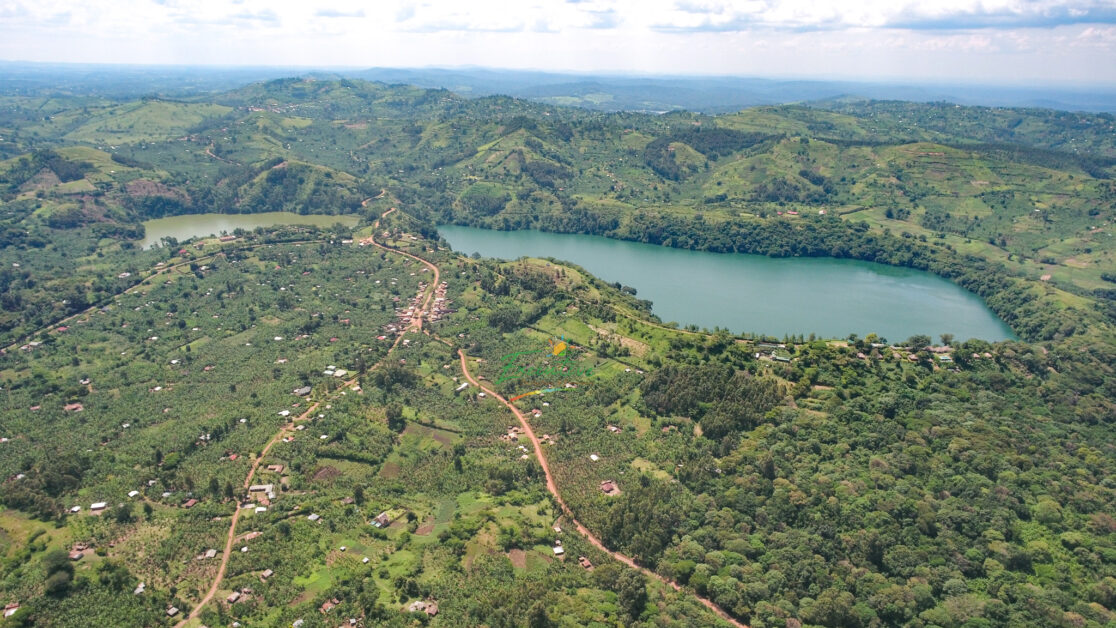 I didn't waste any more time, I asked for a phone number, and he did quickly share one ⏤ of, Harrison Katusiime, the proprietor. 
I was surprised at the response time- within 10 minutes he had responded. We struck off a conversation and within a few minutes, he had shared the photos, and we had a confirmed booking.
The trip from Kampala to Fort Portal- for someone who has been on that road several times went by lazily, without the frequent stops and photo moments that I like to do when I am going to a new location.
We got to Baranko at about 08 pm in the night, so there was not much to see. I don't advise first-time travellers to make the mistake of travelling to this area and Baranko for that matter, at night. There is simply so much to see on your way, that you will miss.
We were tired- and after the briefing for the day, we almost went to bed immediately. We even declined the offer by the caretaker and host for the night to make us fire at the indoor fireplace. But at least we took some hot tea that was waiting for us in the ever-present tea flasks at the raised kitchen table.
It was quite a peaceful night.
Tranquility, set at the intersection of beauty
In the morning- we were softly awakened by the chirping birds that were as early as 06 am when the first rays of the sun struggled to break through the crowds, over the nearby ridge. I am an early riser, so I can't quite say I was deep in sleep. I really wanted to be the first to capture and share the picturesque views that I had told everyone about.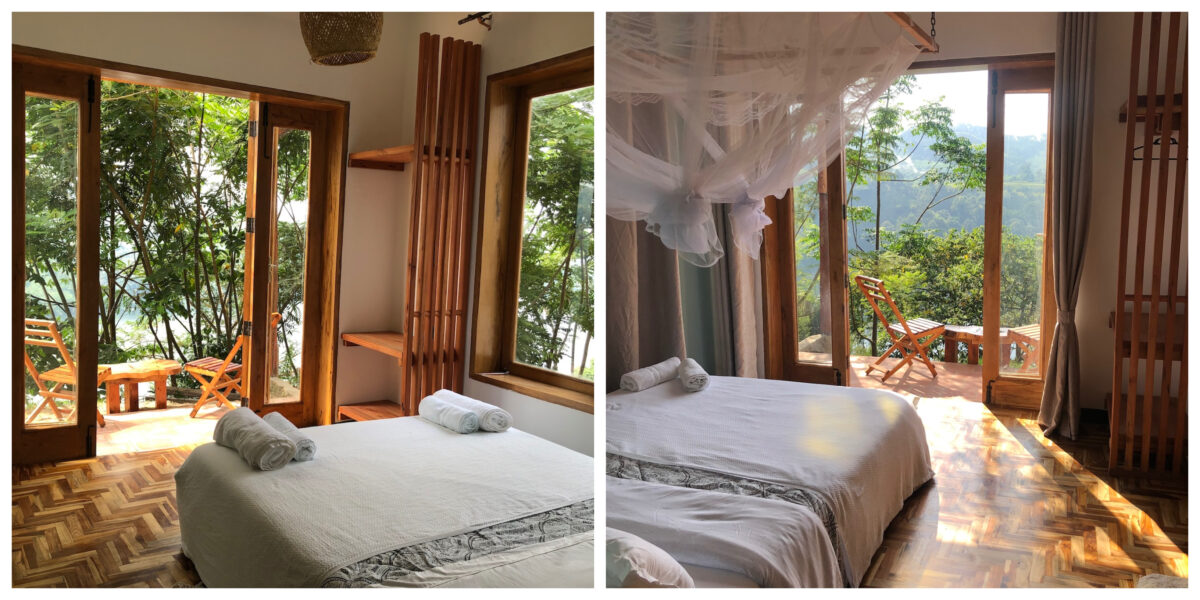 Tucked on a sharp ridge overlooking the beautiful Lake Nyinambuga, with a breathtaking view of the Rwenzori Mountains, on the opposite side, Baranko, according to the owner and proprietor, "sits at the intersection of beauty and serenity" and I agree.
The name, Baranko, according to Katusiime, himself, an avid traveler who has been to several places in East Africa, was inspired by the Baranko Wall, a sharp ridge encountered by hikers on Kilimanjaro. 
Baranko is not your big tourist lodge, it is a small rental home and this to me, is its unique strength. The ability to have it all to yourself, and enjoy exclusivity and privacy. It has only three bedrooms, two of them big enough to host two people each, and have ensuite bathrooms. Both bathrooms also offer incredible views of Lake Nyinambuga as you shower. These two rooms each also have a large glass door that opens to a patio, that overlooks the lake. The third bedroom is quite small but has a bathroom beside it.
All three bedrooms are accessed via a generously large 2-in-1 kitchen and sitting room area. The kitchen is equipped with self-catering equipment; a gas burner with an oven, a kettle and other basic cookware and tableware. There is however a chef on standby to make meals on the outside kitchen should you wish to.
For the adventurous souls, there is a tent perched atop a wooden platform on the outside.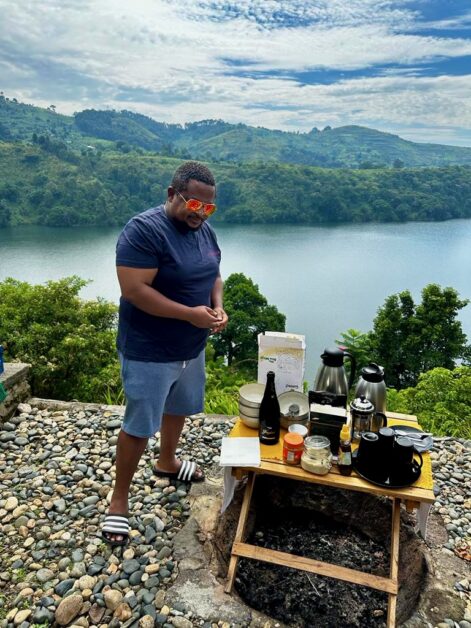 All in all, the place can comfortably host a group of 6-8 people. Although there is a large enough couch in the sitting rooms and quite some space for camping. So I bet, Baranko's hospitality can be stretched a little bit more.
"Baranko is a manifestation of my passion for travel. Our residence is born from a profound love for adventure and water. With a childhood filled with a longing for exploration and a deep connection to the unknown, I have dedicated myself to creating a haven for fellow travellers. It is the culmination of that journey, where the beauty of nature intertwines with the thrill of the unexpected," Katusiime passionately says of his Baranko.
Katusiime runs Brave Escape Africa, a travel company that organises activities in East Africa⏤ mostly mountaineering, cycling, water sports, and camping.
"My love for adventure runs deep. Since childhood, I have always been inspired and challenged by the emotions of mystery that adventure evoked in me. However, there weren't many opportunities for the younger me to experience this magic. But with time, I have had my share of opportunities to explore wild places and embark on adrenaline-filled adventures: from high-altitude mountaineering to long-distance bike-packing and overlanding, and from bungee jumping to white water rafting, and everything in between," Katusiime says, adding: "Different adventures are rewarding in different ways: some break your spirit and leave you forever humbled, some recharge your energy and propel you to pursue your dreams, while others provoke mind-boggling thoughts that alter your entire direction. I have been fortunate enough to experience all these rewards and more".
He has summited Africa's highest mountains – the Rwenzori and Kilimanjaro – which he says left him "forever humbled". He has also done a road trip down to Southern Africa that "left me forever inspired".
"The taste of the unknown, the rush of the unexpected, and the embrace of uncertainty have become the very essence of my existence. But it is 'water' that touches my soul in ways I cannot explain. I had always been in awe of water bodies growing up but didn't have any opportunities to stay near them. So, it has always been my dream to find a place next to water, from which to create a base for water sports and establish a facility that I could share with friends and fellow adventure enthusiasts. The journey to find the means and the right place took longer, but there was never a doubt that it would eventually come," he narrates the journey that eventually led to the founding of Baranko.
"In 2019, I began the search for the perfect spot. It took a little over 2 years; I visited several places on different lakes (including Victoria), but nothing captivated me. Finally, on one rainy afternoon, the search led me to Lake Nyina-Mbuga, one of the 52 crater lakes of Fort Portal, and I had a truly remarkable encounter," he reminisces.
"I have poured my heart and soul into bringing this dream to life. Amidst the whirlwind of experiences and the time dedicated to creating Baranko, I am grateful to have discovered my true self," he adds.
A base for exploring a tourism resource-rich Kibale-Fort Portal-Kasese area
Lake Nyinambuga, on whose ridgy shores Baranko sits, is a twin lake to Lake Kifuruka. And nearby, there are Lake Lyantonde and Lake Rukwanzi. And close by within a distance of less that 15 kilometres, there is several other lakes such as Nyamuteza, Nyamugosani, Kyeya, Ntambi, Kanyamukale, Kyanga, Rwankenzi, Rwandakara, Majooro, Ruigo, Kanywabutetere, Nkuruba, Nyirya, Kinywanswiga, Nyinambuga, Lyantonde, Kifuruka, Rukwanzi, Mwamba, Nyinaburitwa, Nyamwirima and Nyabikyere, Ntanda, Mwengenyi, Rugyembe, Rwenjubu, Ndikya and Mbaju.
Hiking and or cycling/driving to see all these lakes and the beauty in between is certainly a fulfilling activity.
This lakes region borders Kibale National Park⏤ the primate capital of the world, which is famous for chimpanzee-tracking and 12 other primate species. This entire region is known to harbour up to 120 mammals, including several primate species such as baboons and chimpanzees, as well as elephants and antelopes. There are also around 370 species of birds hosted in this forest, including 23 Albertine Rift endemics.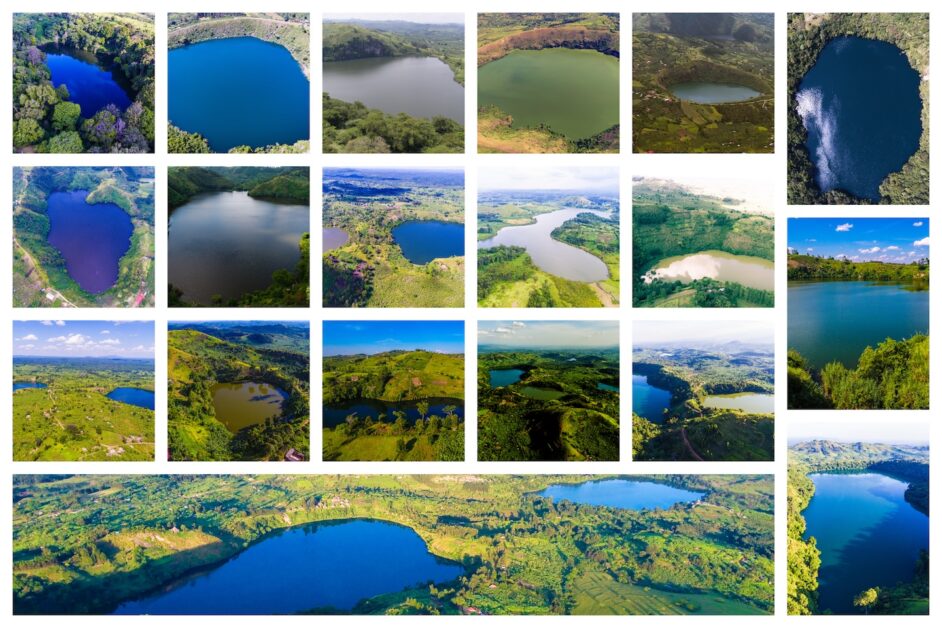 The nearby Bigodi Swamp is also known to host over 200 bird species as well as several other primates, mammals, insects and amphibians, making Baranko a perfect base from which to explore this resource-rich region.
Baranko is currently running an Uganda Independence special in October and November, where Ugandans special rates of UGX250,000 per person per night.
For bookings and inquiries, Baranko can be reached on: +256 782 166244
They can also be reached via Trip Advisor by clicking HERE or Airbnb by clicking HERE
If you would like EDXTravel to arrange for you a trip to Baranko and the surrounding areas, or to arrange any other customised staycations and or an adventure/holiday to any part of Uganda or East Africa, reach out to us on:
Phone: +256 751 395 326/ +256 775 716 808
Email: info@edx.travel
#EDXTravel #TheExecTraveler #AuthenticAfricanTravelExperiences #TakeYourPlaceInTheAfricanSun #1000Reasons2ExploreUganda #ChoicestDestinations #TrustedTravelAdvisors #UnforgettableExperiences #UgandaThePearlOfAfrica