Reduced intra and foreign trade as well as travel restrictions imposed by government to contain the spread of the Covid-19 causing coronavirus has badly hit telecom companies in Uganda.
According to a preliminary report by the Uganda Communications Commission (UCC) the industry regulator, revenue from voice calls, declined by 26 per cent while revenue from mobile money services declined by 34 per cent.
However, there was a 9 per cent increase in revenue from data/internet as more people stayed at home and turned to the internet for entertainment and news.
The decline in revenue, according to Engineer Irene Kaggwa Sewankambo the Ag. Executive Director for UCC was as a result of a 31 per cent decline in voice traffic across networks as well as a 6 per cent decline in intra-network call traffic.
According to a report presented to the Parliamentary Committee on the National Economy last week, Covid-19 also caused a 21 per cent decline in outgoing traffic within the East African region- also known as the One Network Area (ONA). However incoming traffic from the region increased- slightly by 4 per cent. Elsewhere, traffic from inbound international calls reduced by 7 per cent while outbound international traffic reduced by 3 per cent.
"The decline in observed traffic was largely driven by the slowdown in trade both locally and across the region. Domestic traffic was also affected by change in consumer spending to meet other basic needs," Eng. Kaggwa told MPs.
According to UCC the decline was also due to efforts by operators to cut prices so as to stimulate consumption. Voice calls were discounted by to 75 per cent within the same telecom network while data was discounted by up to 60 per cent for 1GB of data. Telecoms also zero-rated sites providing critical content e.g. e-government services, education and health services as well as waived charges on mobile money to support the implementation of government directives with regard to handling of cash.
Bundled offers and tiered pricing for broadband services in light of the increased demand as well as free broadcasting of government advisories by broadcasters and the introduction of Toll Free numbers for critical services e.g. 911 further contributed to the drastic revenue falls.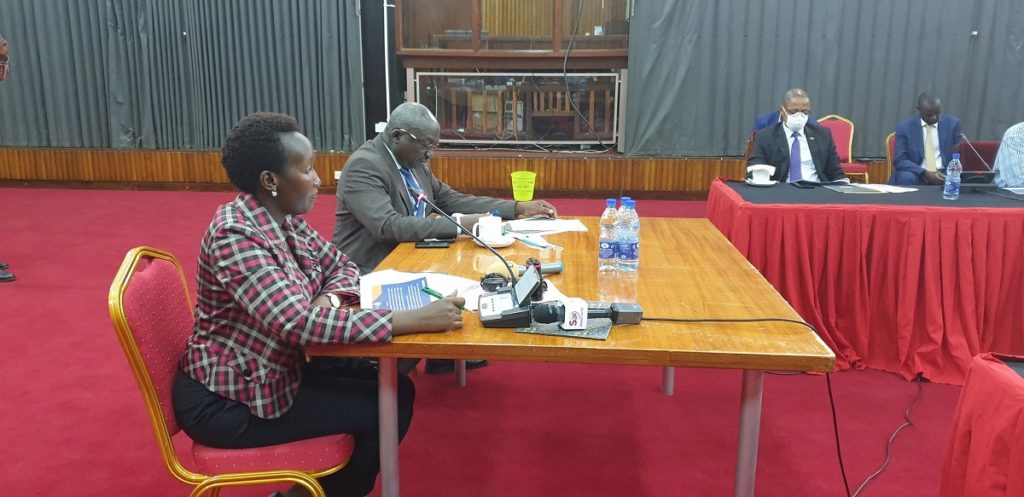 The net impact of the various measures by government also led to a decline in business activity in some revenue streams and also posed challenges with debt-servicing by the telecoms' debtors. The continued need to meet regulatory benchmarks and statutory requirements e.g. payment of taxes (e.g. VAT, Excise & Income taxes) as well as the increased requests for payment extensions from debtors all contributed to the declining financial performance by the telecoms.
Hazy communications sector outlook
UCC in their report observed that it is still too early to make a comprehensive assessment of the shocks to the sector, however, in the medium term there was going to be a "decline in business activity for some revenue streams" and "restructuring of staffing levels and review of engagement options." There would also be increased integration of ICTs in critical service delivery sectors e.g. Education, Health, Retail Trade, Legal sector among others, UCC observed.
The regulator was however optimistic that the pandemic presented new opportunities for adopting innovative service delivery mechanisms such as self-help platforms and chatbots as well as the development of collaborative and shared workspaces. It also noted that there had been increased reliance on e-services for both government and private sector as well as increased reliance on digital financial solutions. The implementation of e-education, e-health, e-judiciary among others, increased innovation, research and development especially of indigenous services and the convergence of traditional broadcasting and telecom services to deliver content to the consumer were all survival strategies that had been adopted by the sector.
"The Communications sector has played a central role is ensuring continuity in business activity as well as ensuring that the public remains informed. Government needs to support interventions to grow the digital economy. Key considerations should be made for enhancing digital literacy and reducing the cost of services and access devices," Eng. Kaggwa told the MPs.
"Quick wins exist in promoting the integration of ICTs in Education, health, Judiciary, trade; professional service among others. The government should also fast track the development of e-government services, and finance/increase investment in Government-owned operators- Uganda Broadcasting Corporation, Uganda Posts Limited and Uganda Telecom, so as to position them to harness the opportunities that have emerged during Covid 19 pandemic," she further said.