"The greatest fear of human beings is the fear of failure. But I encourage you, whatever you are doing, do it well and don't be afraid of falling. When a child starts walking, he stands and falls relentlessly till he develops his own pace and becomes resilient," Kenyan billionaire, Kimani Rugendo, once told an eager audience of young entrepreneurs.
And he should know better. Throughout his entrepreneurial journal Rugendo has confronted multiple challenges with fear being the least of his worries.
If you have taken Afia juice or Pick N' Peel, Rugendo is the brains behind that.
He started out as a politician and participated in opposition protests in Kenya that forced President Daniel Arap Moi to open up the political space in 1991.
But after he failed to capture a parliament seat in the 1992 country elections, he devoted his entire life to business. He then established Kevian Kenya Limited, starting with one factory where he developed its first product, Mt. Kenyan Water,  a bottled water brand that counted back then as a niche spin-off in the market.
"I was never born free. I was born during colonial times where we were not allowed to think for ourselves. Somebody had to think for us. Now you're free, and you should exercise that freedom. You should make full use of all the opportunities and facilities that are given to ensure that you get the environment that you really require for you to innovate in your business."
His belief in his homeland's self-determination resonated further when he called for establishing more local, 100% Kenyan-owned businesses. Along the same lines, he pioneered the bottled water industry in Kenya, introduced new products and is still competing locally and regionally.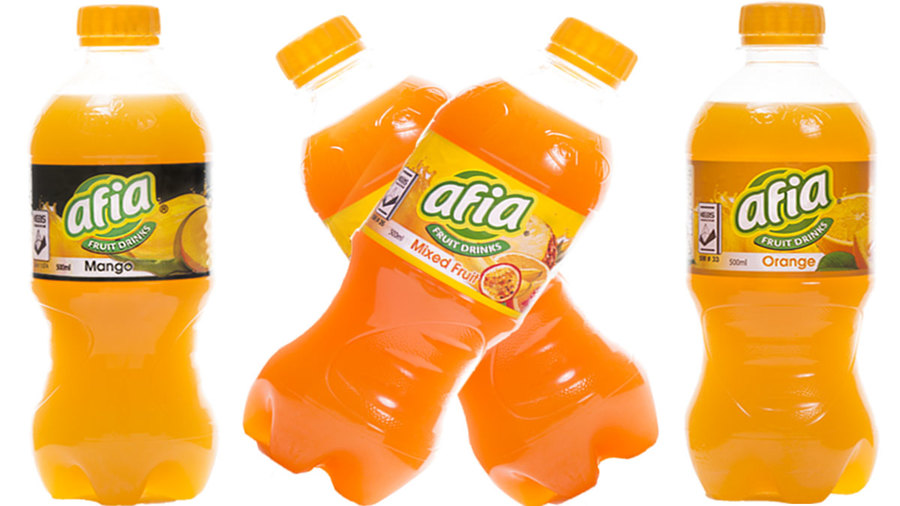 Starting with supplying hotels and restaurants in Mombasa with his Mt. Kenyan in the early 1990s, Rugendo not only succeeded in achieving a solid value proposition for his business, but he was also the first businessman to introduce 100% Kenyan brands to the tourism sector.
The Kenyan billionaire businessman has always been a role model to hundreds of entrepreneurs worldwide. He is the owner and founder of Kevian Kenya LTD — a juice manufacturing company in Kenya that leads the food & beverage sector with its famous brands: Afia and Pick 'N' Peel.
But the start was not easy.
After stepping back from politics, Rugendo resorted to his network of friends and family to help him grow his business.
"I had to put a lot of my assets at stake for the security of the bank. At one point, everything that I had was mortgaged for me to go into business."
He says anybody who wants to succeed at entrepreneurship should keep his customers in focus.
"People are always very skeptical about new products. But you always remember, your customer and their comments are vital to you to keep on making your product better and better so that it appeals to the customer daily."
The employees, too, are important.
He says the culture you build in your organization is the motive for your staff to stay or leave. And this is not very easy. We all come from different backgrounds, and because of that, we react to criticism differently.
"My wealth is built on good people, clear conscious thinking people, because that is the basis of a good business."
Today, Kevian Kenya LTD supports more than 800 direct employees, along with thousands of small-scale farmers who supply the juice manufacturing company with fresh fruits. Aside from that, they support a realm of distributors, retailers and wholesalers through partnerships.
He says when dealing with suppliers, you have to set a basis of confidence and reliability from the very beginning.
"Keep your promises always. The suppliers are also manufacturers like yourself. For them to meet your needs, you have to be a person of integrity. The best practice is to meet your deadline and pay your supplier on time," he says.
Rugendo who is 73 years old believes that a good business is like a well-learned family and one must strike a balance between work and family.
Running a successful business for 30 years has pushed him to sacrifice a lot in this aspect — a mistake that he admits and urges young entrepreneurs to avoid.
"You have to know what time to let go, to stop and when to start. Otherwise, you'll crack up. In the beginning, I thought that I should be on duty 24/7. For the last 30 years, I was married to the business. I didn't have a social life. But in the end, you will find that you'll be a sick person. You'll lose your friends. Having made that sacrifice, eventually, I'd say no, I'd go back and work towards having a balanced life."