ANALYSIS: Did Sebalu & Lule Advocates mislead dfcu into prematurely registering Sudhir's land?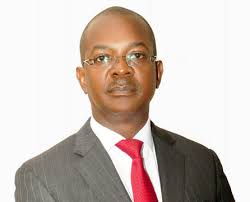 dfcu Bank, was reluctant to transfer into its name, the 48 properties it acquired in the now-heavily contested and controversial Crane Bank acquisition, fearing that Bank of Uganda and Crane Bank (in receivership) may fail to legally acquire the property from Sudhir Ruparelia and his MEera Investments Ltd, in which case the bank would have to incur a huge costs trying to re-transfer the property back to the businessman.
A leaked memo from city law firm, Sebalu & Lule Advocates to the dfcu Bank's Head, Legal and Company Secretary shows that rather than transfer the titles into its names, the bank had preferred to place caveats on the property till such a time when Bank of Uganda had satisfactorily taken ownership of the said properties from Sudhir and Meera Investments.
However, in the memo, Sebalu & Lule Advocates, who were dfcu' lawyers in the transaction, instead advised the bank to go ahead and transfer the contested properties into the bank's names, a move several legal experts have criticized as rushed.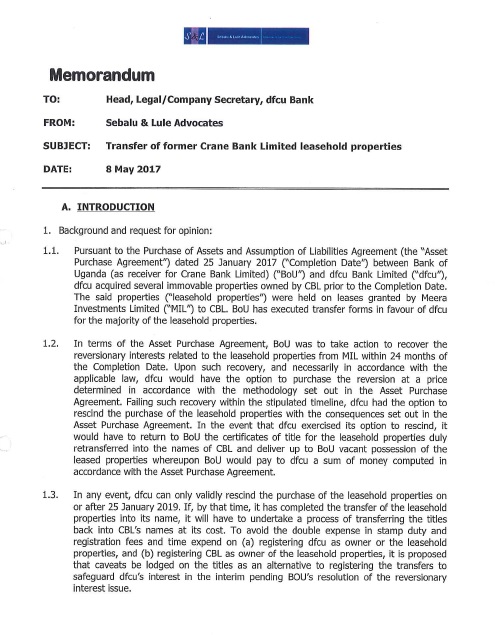 According to the Asset Purchase Agreement between BoU and dfcu BoU had 24 months to recover the said properties from Sudhir/Meera but if BoU failed to recover the land within the 24 months, dfcu would have an option to rescind the purchase of the leasehold properties, return to BoU the certificates of title, duly retransferred into the names of CBL and deliver up to BoU vacant possession of the leased properties. BoU would then refund them a portion of the purchase price equivalent other value of the properties.
BoU and Crane Bank (in receivership) had in the meantime, under Civil Suit No. 493 of 2017 sued Sudhir Ruparelia and Meera Investments Limited alleging that the 48 properties on which Crane Bank had its countrywide branch network initially belonged to Crane Bank, but were transferred to Meera Investments Limited and subsequently leased to Crane Bank.
BoU asked court to order Sudhir/Meera to hand it the 48 freehold certificates together with duly executed transfer deeds in respect of each one of them in favour of Crane Bank.
Dfcu, fearing that incase the attempts to secure the land from Meera failed, was reluctant to fully register the titles, fearing that in case the BoU's case failed the bank would incur huge costs in revaluing and re-transferring the properties back.
Instead, they had opted to lodge caveats on the titles as an alternative to registering the transfers to safeguard the bank's interests in the interim pending resolution of Civil Suit No. 493 of 2017, which is why they sought a legal opinion from Sebalu & Lule Advocates.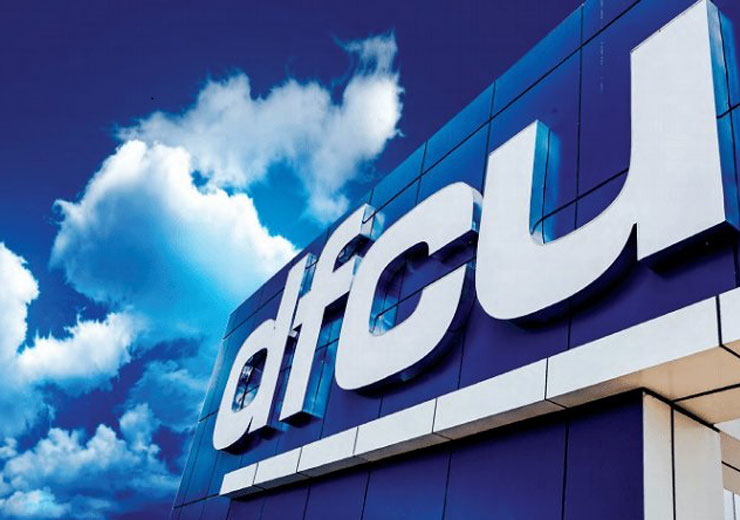 Sebalu & Lule instead told dfcu Bank that "our opinion is that although the proposed approach of registering caveats provides dfcu with some level of legal protection, its indisputable title to the leasehold properties can only be guaranteed through registration of the transfers executed by BoU in favour of dfcu."
The lawyers also said that 24 months was too long a time to wait, for BoU to resolve ownership issues.
It now appears, this 08th May 2017 legal advice could have been premature, rushed and possibly misguided; misguided because both the bank and their lawyers, were well aware that the, efforts by BoU and Crane Bank (in receivership) to recover the said land were in very early stages and rushed because, dfcu had until January 2019 to effect the transfer.
Several lawyers CEO East Africa Magazine talked to, wondered why Sebalu & Lule were in a hurry to effect the transfer well knowing that there were several unresolved issues and a number of court cases on the properties.
"Unless Sebalu & Lule were interested in the legal fees involved in the transfers, I do not see any other good reason why they would be in a hurry to transfer the said land," said one lawyer, who preferred anonymity as he has previously worked with Sebalu & Lule Advocates.
Transfer of property was fraudulent
Indeed, Sudhir in High Court Civil Court Suit No. 948 of 2017, in the Land Division (Meera Investments Ltd Vs Dfcu Bank Limited and The Commissioner for Land Registration), went ahead to challenge the transfer saying that it was an "illegality", a "fraud" and tantamount to "trespass" on his property.
The lands commissioner on the other hand was sued for "illegally effecting a transfer of the suit properties into the names of dfcu."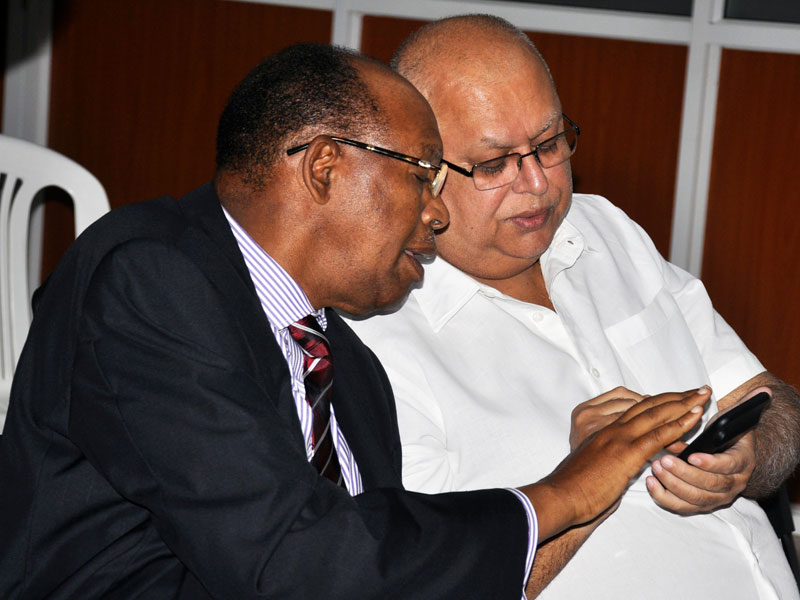 Sudhir wants court to order that Meera Investments is the registered proprietor of the suit properties and should have been consulted in any transfers of the land to dfcu and that since Meera was never consulted, the said transactions were illegal and fraudulent.
Meera also prayed for court to declare that "the transfer of the leasehold interests in the suit properties to the 1st defendant (dfcu) and taking of possession of the same… without the prior written consent of the plaintiff (Meera) rendered the leases illegal and invalid."
Meera has also prayed that dfcu be declared a trespasser on the said properties and Meera be granted vacant possession of the said land. That is not all, Meera wants dfcu to refund "mesne profits" (profits of an estate received by a tenant in wrongful possession and recoverable by the landlord) with 20% interest, as well as damages and costs for the suit.
However, dfcu in a defense filed on 28th January 2018 by Sebalu & Lule Advocates, Dfcu argues that by virtue of assuming Crane Bank's assets and liabilities as transferred by BoU, pursuant to statutory Authority contained in Section 95(1) (b) and (c) of Financial Institutions Act they therefore assumed the said 42 Leasehold Certificates of title.
dfcu also argues that "ownership of these properties is still subject to a court decision in High Court Civil Suit No. 493 of 2017 and therefore it was premature for Meera to claim them.
"Whether the plaintiff is indeed the owner of those freehold properties and therefore the lessor of the 1st Defendant (Dfcu) is directly and substantially in issue in the aforementioned earlier suit," pleads Dfcu, further arguing that they shall seek to block hearing of this case until the "question of ownership of the said 42 Freehold Certificates of Title has been determined in the prior suit."
BoU and Crane Bank have no basis to sue
What appears to be dfcu's strongest defence- the disputed ownership of the properties, may as well be the weakness of their case, given that the businessman in Miscellaneous Application No. 320 of 2019, has asked court to dismiss BoU and Crane Bank's (in receivership) case against him, arguing that that the Financial Institutions Act (2004) under which BoU and Crane Bank (in receivership) sued, does not allow a receiver to sue or be sued.
This therefore means that BoU and Crane Bank (in receivership) have "no locus standi to bring the suit" against them and that the case is "barred by law."
Sudhir, through his lawyers Kampala Associated Advocates lawyers Peter C. R. Kabatsi, Joseph Matsiko and Elison Karuhanga, also told court that Crane Bank's (in receivership) claim on Meera Investments' land is barred by law since Crane Bank- by virtue of being majority owned by non-Ugandan citizens is a non-citizen and therefore barred from acquiring or holding mailo or freehold land in Uganda by Section 40 (1), (4), (7)(a)(d), and (8)(a) of the Land Act.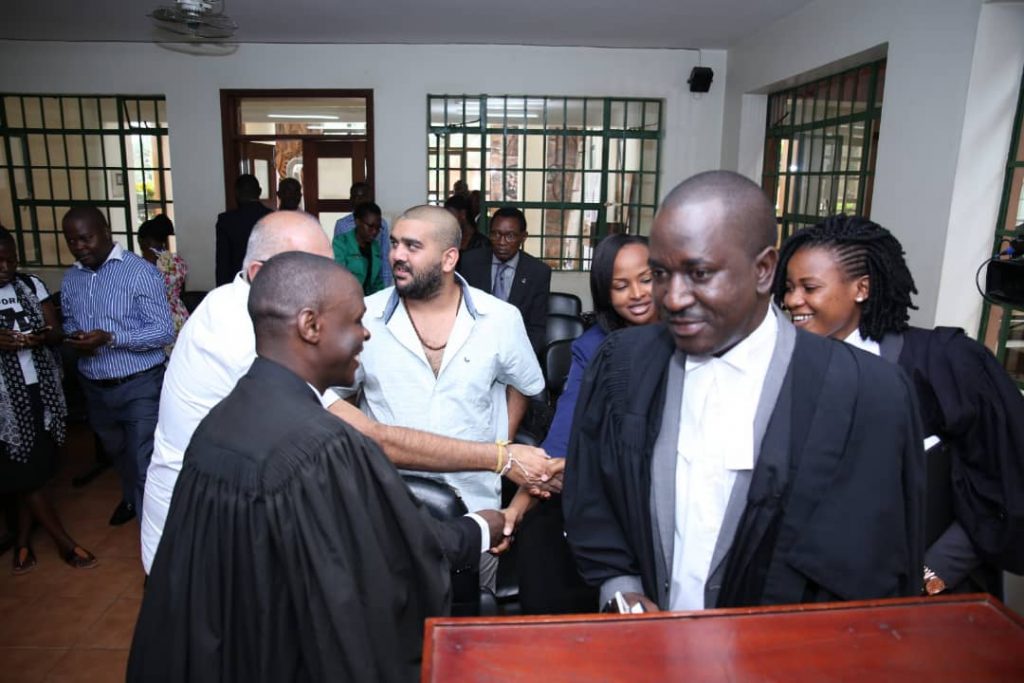 Justice Wangutusi has set August 26, for a ruling on the miscellaneous application.
Should the application be sustained, BoU's entire claim on Sudhir will crumble, leaving both the central bank and dfcu Bank with multibillion counter law suits by the businessman.
For starters, dfcu's earlier fears of double expenses in stamp duty and registration fees as well as fresh valuations of the properties will come true, but this time a little more expensive. Most if not all the properties have since appreciated in value and could therefore attract much higher valuation and stamp duty costs.
If BoU's main case is dismissed, it could also almost mean that Sudhir's fraud case against dfcu and the lands commissioner in the lands division has higher chances of succeeding, in which case both dfcu and its lawyers could suffer countersuits.
According to section 77 of The Registration of Titles Act, any certificate of title, entry, removal of encumbrance, or cancellation, in the Register Book, procured or made by fraud, is void as against all parties or privies to the fraud. Similarly, section 176 (b) of The Registration of Titles Act allows actions for recovery of land against the person registered as proprietor under the Act where that person was registered as proprietor of that land through fraud.
Similarly, any person who fraudulently procures, assists in fraudulently procuring or is privy to the fraudulent procurement of any certificate of title or instrument or of any entry in the Register Book, or knowingly misleads or deceives any person authorised to require explanation or information in respect to any land or the title to any land under the operation of the Act in respect to which any dealing is proposed to be registered, that person commits an offence by virtue of section 190 (1) of The Registration of Titles Act.
Lastly, should court dismiss the main suit, two other suits that the Ruparelia Group has against dfcu, could succeed.
In one of the suits (HCCS No.109 of 2018), Crane Management Services (CMS) another of Sudhir's companies is demanding for USD385,728 and UGX2,998,558,624 for severally breaching various tenancy agreements in respect to 13 properties in Kampala and Mbale. CMS is demanding for USD385,728 and UGX2,998,558,624 as rental arrears, before interest on the suit sum, general damages, interest on general damages and costs of the suit.
In another case, Meera Investments sued dfcu for breaching a tenancy agreement for Plot 38 Kampala Road (Crane Chambers) and Plot 40A Kampala Road and wants a compensation of USD 8, 660,462.34 with interest and costs of the suit.
In both cases, dfcu is being sued, on account of being the successor in title to Crane Bank (in receivership) and as such "having by its conduct assumed the rights and obligations under the tenancies in respect of the suit properties."
Unfortunately for Sebalu & Lule Advocates, they can nolonger represent dfcu Bank on any of the cases against the Ruparelia Group, court having found them conflicted, since they previously acted for CMS on a number of real estate related matters.
But well; all that will depend on the August 26th ruling by the commercial court.
I did not buy any property from the Departed Asians Property Custodian Board, Sudhir tells off COSASE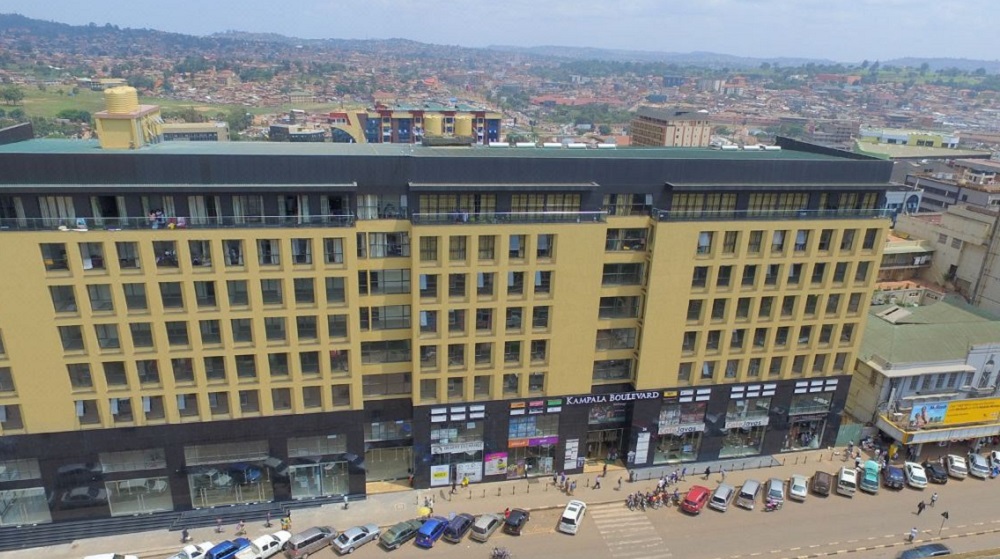 The Ruparelia Group Chairman and Meera Investments Managing Director, Dr. Sudhir Ruparelia, has declined to appear before Parliament's Committee on Statutory Authorities and State Enterprises (COSASE) investigating acquisition of properties from the Departed Asians Properties Custodian Board (DAPCB) saying he did not buy any property from the board and therefore does not understand why he should appear before the Hon Ibrahim Kasozi– led select committee.
COSASE had invited Sudhir to appear before the committee to explain how he acquired five properties that a whistle blower alleged were never repossessed from DAPCB and should be in government possession.
The businessman did not show up for the hearing scheduled for December 4th but instead, his lawyers Walusimbi & Co. Advocates had on Tuesday, December 3rd written to the COSASE Chairperson Ibrahim Kasozi asking why their client should appear before Parliament.
"He (Sudhir) requests for your advice as to why his presence is required, especially it being that he has never purchased any property from the DAPCB, nor has he claimed property on behalf of anybody."
On the same Tuesday, Kasozi wrote back naming five properties that the committee is interested in. The properties are Plot 23 on Jinja Road, Plot 24 on Kampala Road, Plot 5 on Colville Street, Plot 3 and 5 on Bombo Road in Kampala and Plot 26 on Republic Street in Mbale. He went ahead to insist that Sudhir should appear before the committee.
Sudhir's lawyers wrote back on the same day. Saying: "Our client reiterates that he has in all instances not purchased any of the said properties from the Departed Asians Custodian Board, which your esteemed committee is inquiring into."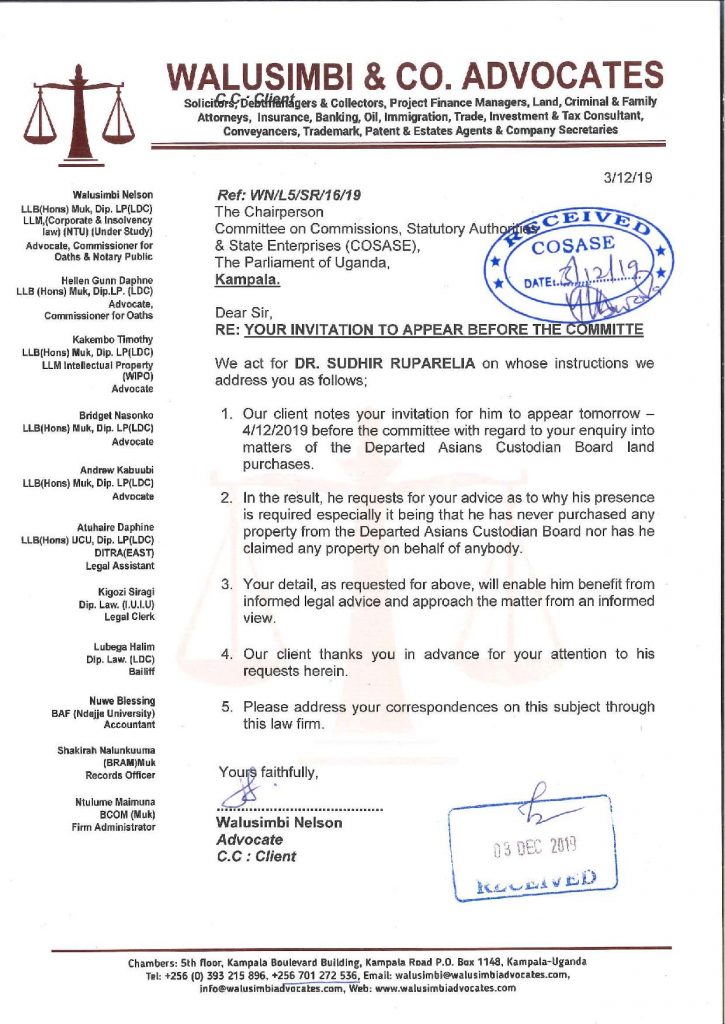 Sudhir, through his lawyers denied ownership of the said Plot 43, Jinja Road. The lawyers also argued that Plot 24 on Kampala Road was resolved by a court decision between Meera Investments Ltd and DAPCB and can't be subjected to a parliament inquiry.
Nelson Walusimbi, Sudhir's lawyer also adduced evidence by way of a title with transfer details indicating that the tycoon is a bonafide purchaser of Plot 8 Colville Street from the then registered proprietor, Uganda Theatres Limited and Plot 26, Republic Street Mbale was purchased from Nakasero Soap Works.
Plot 3 and 5 Bombo Road were purchased from Joint Ven (U) Ltd.
In all the mentioned cases, Meera Investments did not buy the land from DAPCB, but from other 3rd party sources and is therefore a bonafide purchaser. As per the case of Lwanga vs. The Registrar of Titles (1980) HCB 24, a bonafide purchaser for value is a person who acquires a proprietary interest in land without any notice of fraud and for value.
"Our client requests for specific information about any possible dealings the honourable committee estimates he may have had with the statutory body so that he responds to those," Walusimbi wrote.
On 14th August, Dr Sudhir Ruparelia had written to the Speaker of Parliament, Rt Hon Rebecca Kadaga, protesting COSASE's planned move to investigate a property owned by tycoon- Plot 24, Kampala Road, Kampala whose ownership was heard and decided by court in 2012. In the letter, also copied to the Chief Justice, Bart Katureebe, Dr. Ruparelia said they wanted to seek "clarification and guidance" from the Speaker, "whether Parliament can inquire into a matter where a decision of court has been made or where a matter is in court."
During Judicial Review LD CR 16 of 2012, Justice Murangira ruled that "Meera Investments) is the lawful owner of the land comprised in Freehold Register, Volume 1082 Folio 1, Plot 24 Kampala Road," on 20th of December 2012.
Kadaga is yet to respond.
Lubowa Hospital Construction: ROKO, Finasi Agree to Settle Matter Out of Court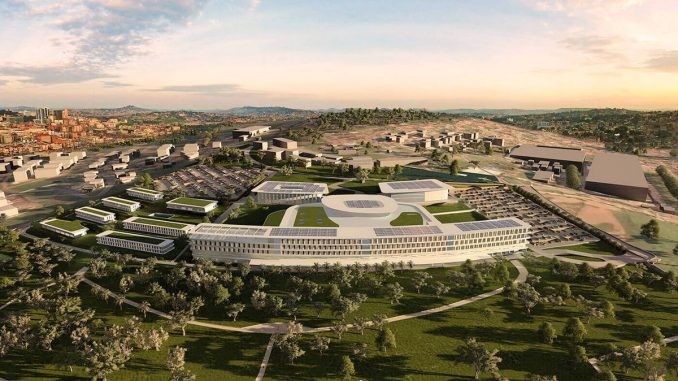 Parliament early this year approved a loan guarantee of 1.4 trillion shillings to Finasi/ROKO, for the construction of the hospital located in Lubowa, Wakiso district.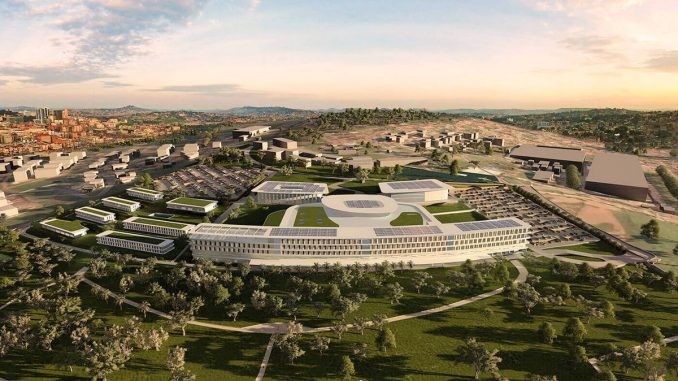 The two construction companies who were selected as a special purpose vehicle have been battling for the construction of an International Modernized Health Facility. As you read this, they have now agreed to settle the case out of court.
The project has faced setbacks with the SPV Finasi/ROKO falling apart following the introduction of another player Power China Guizhou Engineering co as the civil works contractor.
ROKO petitioned court seeking to alter the move by FINASI international FZC chaired by Enrica Pinneti to eject it from the shareholding in the construction of the hospital.
On July, 4th, 2019, Justice Andrew Bashaija issued an interim order to Roko Construction blocking Finasi/Roko Construction from evicting the former from the site in Lubowa where a specialized International Hospital is to be constructed.
Roko Construction through their lawyer Enos Tumusiime argued that they would suffer damages and would be affected should court decline to grant them an injunction.
Justice Bashaija thus granted them the order however, a few weeks later, Roko construction returned to court citing that Finasi Roko and its agents had continued to evict them including removing their properties from the site.
Roko Construction thus demanded that they be paid a fine of 11.8 billion shillings and punitive damages of 22.1 billion shillings as sanctions for contempt of court.
The New Breathe
On Wednesday, the parties told Justice Andrew Bashaija that they are planning to settle the matter out of court.
Justice Bashaija granted them one week to finalize with the mediation and if they fail, they should return to court on September, 4th, 2019.
Media was however not allowed to cover proceedings which were taking place in the Judge's chambers.
The 264-bed Health care facility if finished, it will be solving most of the complicated diseases that have been forcing Ugandans to go abroad to seek treatment.
It will handle cases of bone marrow transplant, heart diseases, cancer treatment, organ transplant, fertility treatment, highly specialized surgeries, among others.
BAD MONEY AFTER BAD MONEY; BoU risks UGX110 bn in costs; to appeal loss to Sudhir, despite bad case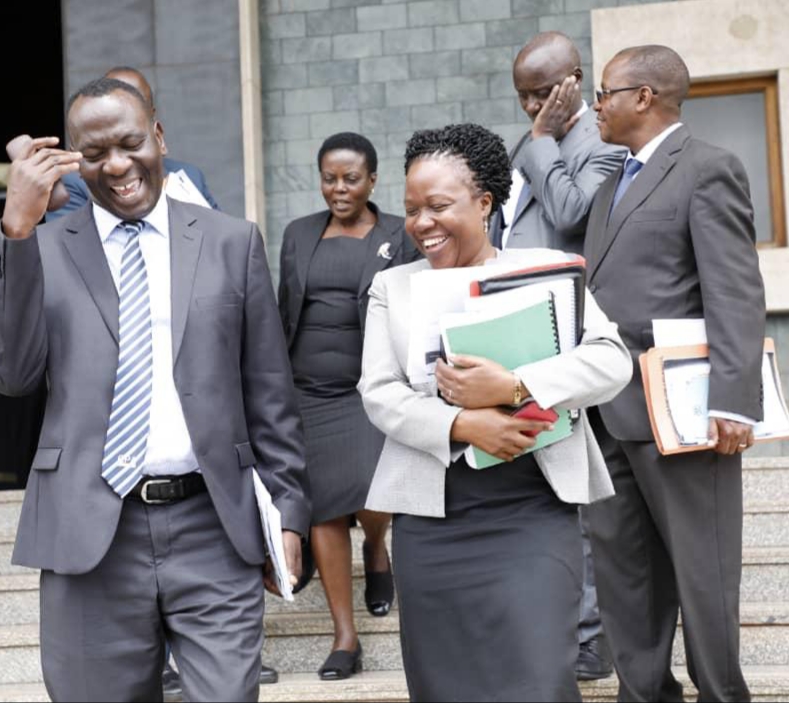 The idiom "throwing good money after bad money" refers to spending more money on something problematic that one has already spent money on, in the (presumably futile) hopes of fixing it or recouping one's original investment.
Unfortunately, this was the decision the Bank of Uganda Governor had to make on Tuesday, August 27th at the behest of Margaret Kasule the central bank's legal counsel, with help from J.B Byamugisha Advocates, their external lawyers.
At a meeting called by the Governor in his office, on Tuesday, Mutebile was faced with two decisions: accept the ruling, pay the costs and take the smack in the face or appeal the ruling, albeit the flimsy grounds, save face and postpone the costs to a later date, even if they will be higher- after all in either case, it is the taxpayer to bear the costs.
Unfortunately, Mutebile took the latter, thus the hastily made announcement on Twitter, by BoU Director of Communications that BoU would appeal and pursue the matter to its logical conclusion.
Why do we believe, BoU has a bad case?
On 30th June 2017 Crane Bank Limited [In Receivership] filed Civil Suit No. 493 of 2017 against the Sudhir and Meera Applicants seeking a payment of an equivalent of USD110 million as compensation for breach of fiduciary duty.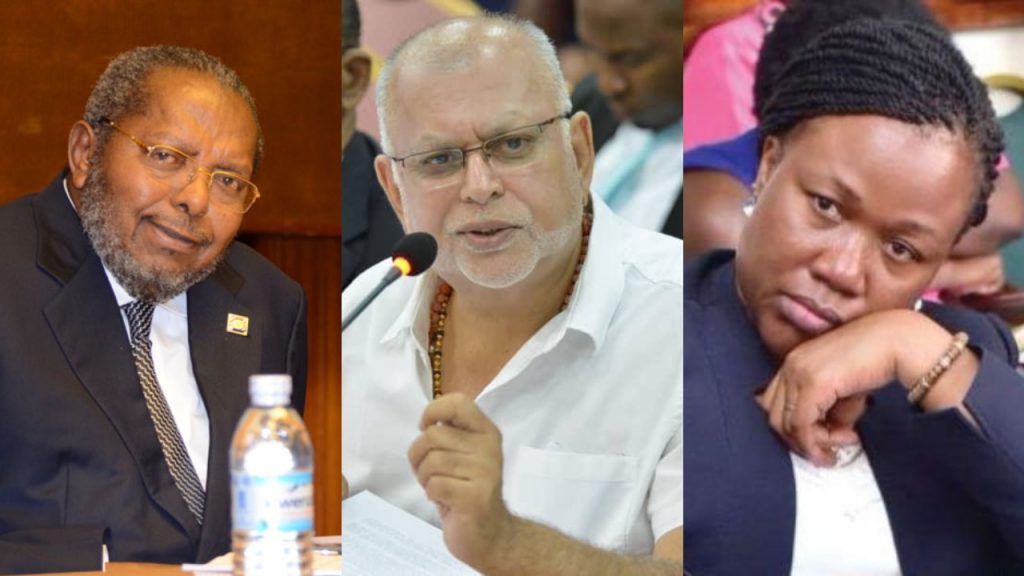 Crane Bank (in receivership) also sued Meera Investments for 48 freehold land titles comprising its former countrywide branch network that it claimed were illegally transferred from Crane Bank to Meera Investments.
Sudhir, through KAA Advocates applied to court to dismiss the suit saying that Crane Bank (in receivership) has no locus to bring the suit to court, since the Financial Institutions Act (2004) did not permit a receiver to sue or be sued. Sudhir's lawyers Kampala Associated Advocates also said that on account of being a foreign owned institution, Crane Bank could not own freehold land and therefore couldn't sue to own, that which it legally cannot own.
In his ruling, Hon Justice David Wangutusi, did not mince his words- he said BoU "did not have jurisdiction to file HCCS No. 493 of 2017" and that the orders sought against Meera are "barred in law, rendering" BoU with no "cause of Action" against Meera.
Giving his reasons on why he thought BoU did not have a locus standi, Wangutusi, based his ruling on The Financial Institutions Act which clearly lays out the role of a receiver.
"In my view if it (FIA 2004) had wanted the Receiver who had only 12 months on stage to sue, it would have expressly provided for it. It is not that the Act does not provide for instances of going to Court, having provided for others and left out the Receiver speak loud and clear of the intention of the legislature.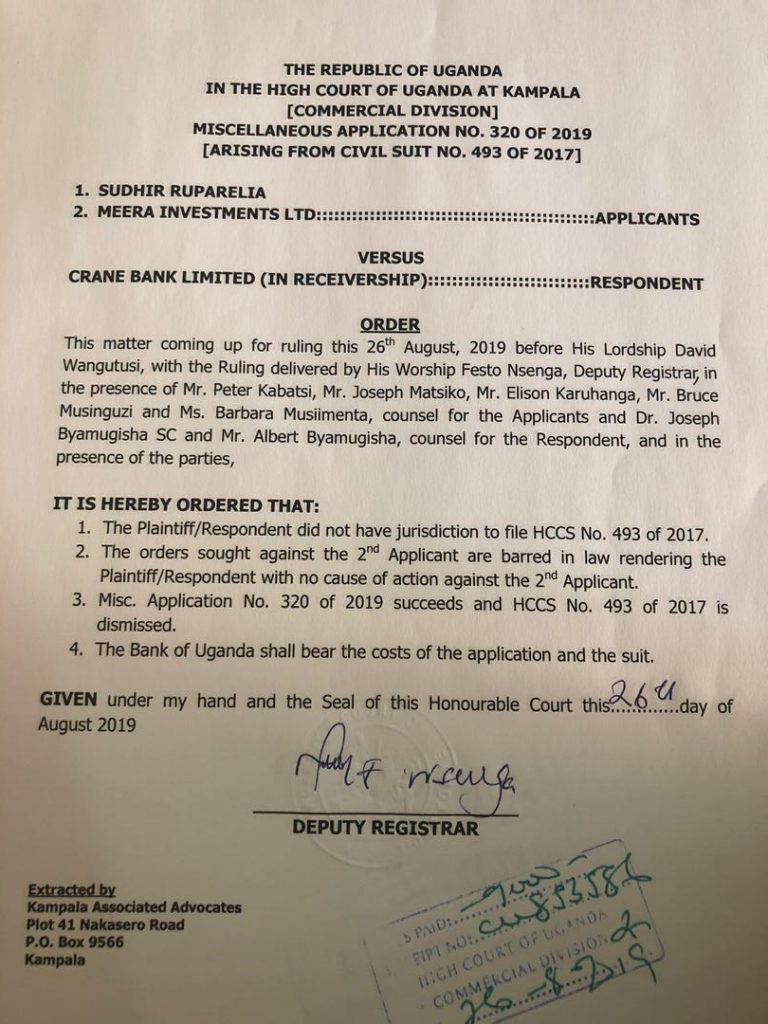 It is not upon Court now to imagine and say "the legislature forgot this we should insert it for them."
It is then clear that when the Receiver filed this suit, it was not clothed with authority. It had no power to do so and Court cannot impute an intention foreign to the legislature."
"The end result is that once Crane Bank was put under Statutory Management, its Board of Directors was suspended. If there was to be any suit, it would be brought by the Central Bank as the Statutory manager under section 89(2)(e) or by the Liquidator with approval of the Central Bank under section 100(1)(a) of the Financial Institutions Act.
These two were empowered to initiate and defend court action by the Financial Institution Act which interestingly left out the Receiver. The Legislature did not want any court action against the Receiver…… It follows that the Respondent under Receivership lacked locus standi. Without locus standi its attempt at filing a suit was null ab initio (to be treated as invalid from the outset)."
Following the dismissal, he ruled that "The Bank of Uganda shall bear the costs of the application and the suit"
How much is at stake?
According to several lawyers CEO East Africa talked to in calculating the costs, usually at the High Court Level- usually the judge allows up to about 2% of the decretal amount or amount in dispute. So in this case since the Central Bank was suing Sudhir for an equivalent of $110 million, the least amount that Sudhir would sue for would be USD2.2 million (UGX8.1 billion)- although this can go up to 5% or USD5.5 million (UGX20.3 billion) if the lawyers make a good case.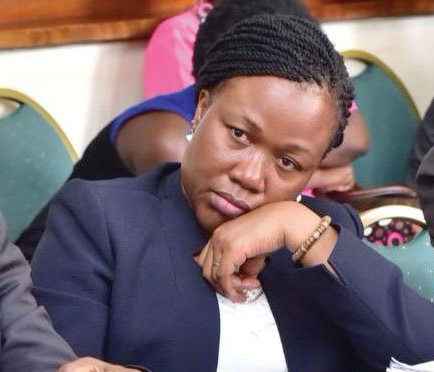 In the case of Meera, it would have to be 2%-5% of the UGX400bn estimated value of the 48 freehold titles in contention, which would come to anywhere between UGX8 billion to UGX20 billion.
In Shilling terms- Sudhir would be entitled to taxed costs amounting up to UGX40.6 billion, before the appeal.
But now that there is a decision to appeal, should BoU lose, they stand to pay up to 10% of the decretal sum- in this case USD11.1 million (UGX41 billion) to Sudhir and UGX40 billion to Meera Investments- altogether in excess of UGX81 billion.
It could even be more, given that the judges are also allowed discretion. Some lawyers and analysts have put the some to anywhere between UGX81 billion to UGX110 billion.
But maybe Bank of Uganda does not care, at this stage because it is not their money- it is the taxpayer's money, who incidentally includes Dr. Sudhir Ruparelia, one of the country's biggest tax payers.
Moreso, the decision to appeal could be "postponement of embarrassment" given that both the Governor and Deputy Governor's contracts are about to expire and may not be renewed. An appeal therefore means that the cost and embarrassment of the loss will be in another governor's regime.