The government spokesperson Mr. Ofwono Opondo, who also doubles as the executive director of Uganda Media Centre has assured delegates intending to travel to Uganda for the Commonwealth Parliamentary Conference (CPC) of a peaceful stay and guaranteed security.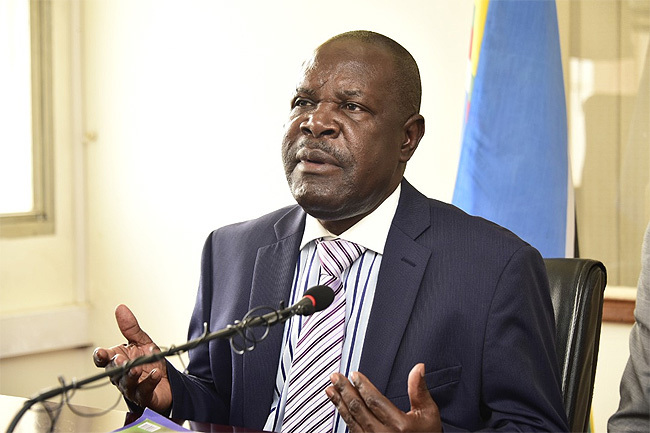 Speaking to journalists at Parliament about the conference, he said that the delegates should not worry about security while in Uganda.

"This is a global event and we would like to inform all delegates coming alongside their spouses that Uganda is a peaceful country; so no worries. And they should come again for other purposes," Opondo said on Wednesday.


The 64th CPC, set for September 22-29 in Kampala, will be held at the Commonwealth Resort Hotel in Munyonyo.

Opondo was joined by Paul Amoru (Dokolo North MP), the chairperson of the CPC committee on media and publicity. During the live chat, the two talked about a number of issues concerning CPC, but most importantly, how Uganda is set to benefit from the conference.

"We have packaged content that is promoting Uganda to the outside world and these videos will be played at the conference venue and in some of the buses transporting the delegates, so that they can know what to expect before they set off for Uganda," Amoru said.
"The Speaker of Parliament has made deliberate efforts to promote local content for the 2019 CPC by getting local performers and excursions at local sites involved. This means the local person will have a share of the benefits of this conference. The hotel industry, tourism and services sectors are some of the main beneficiaries of the conference," He added.

Uganda was selected by the Commonwealth leadership to host the 64th CPC that was preceded by the 63rd session that was held in Dhaka, Bangladesh in 2017.

It last hosted the conference in 1967.


Amoru also noted that peer-to-peer accountability mechanisms are part of the touch of the 2019 CPC, adding that the Parliament of Uganda will get tips on how to better conduct business.

Speaker Rebecca Kadaga, who is the Commonwealth Parliamentary Association (CPA) international president designate, will also put Uganda on the map. During the conference, several meetings that will engage the youth, women and People With Disabilities (PWDs) have been lined up.

"Almost the whole world is coming down to Uganda, so there will be a lot of spending which will of course benefit the local Ugandan. There will also be a chance for exhibition," Amoru added.

Opondo implored Ugandans to get ready to welcome the CPC visitors and show them what he described as the usual hospitality for which Uganda is renowned. Amoru said delegates to the CPC are coming from Africa, Asia, the Americas, Europe and the Pacific among others.