21 Kampala International School students complete IB Diploma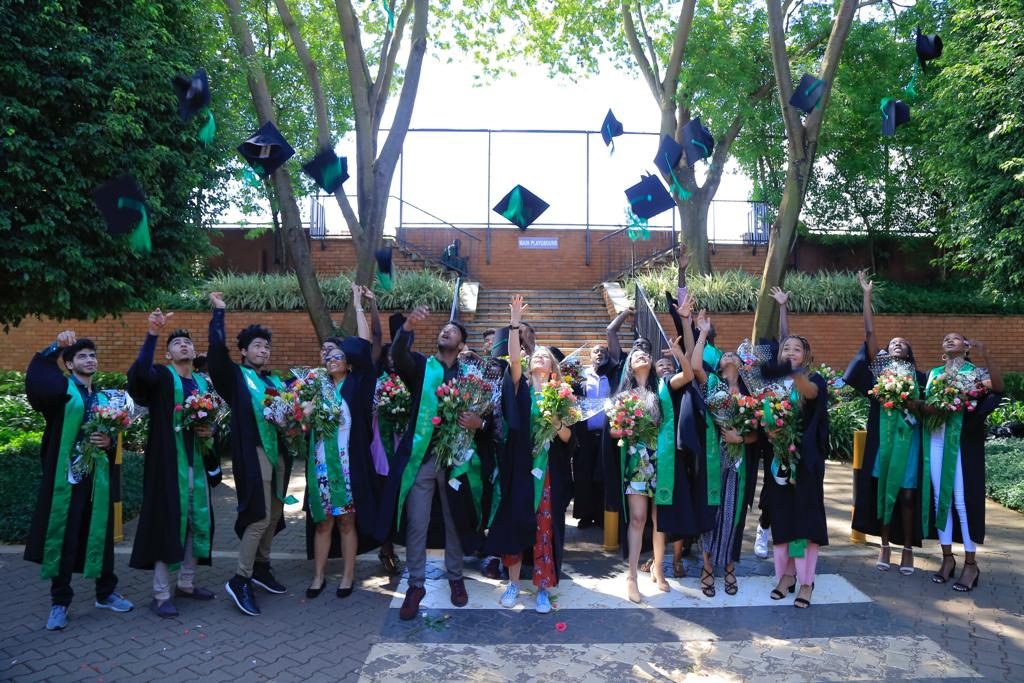 Kampala International School Uganda (KISU) today is holding their 10th graduation ceremony in honour of students who have completed the internationally acclaimed International Baccalaureate (IB) Diploma Programme.
A total of twenty one (21) students, will receive their completion certificates from KISU ahead of the full release of the examination results by the International Baccalaureate Organisation (IBO) later this year.
The students according to Mr. Steve Lang, the School Director are headed to a variety of universities around the world to study a variety of courses.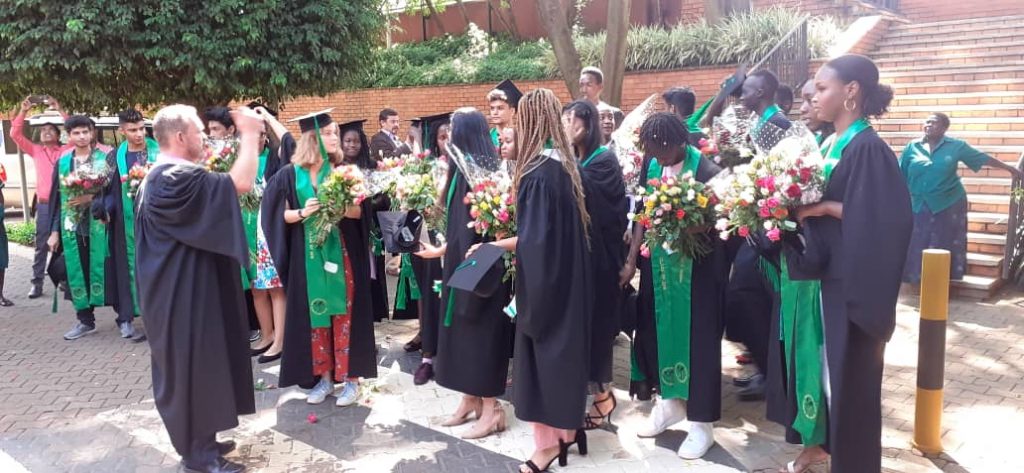 IB Diploma, according to Mr. Lang, is the "most prestigious qualification for students leaving international secondary school. It is recognized by over 600 universities over the world, including all the Ivy League schools in America and Russell group in the UK."
The Russell Group's 24 members are world-class, research-intensive universities. They among others, include University of Cambridge, London School of Economics and Political Science, University of Oxford University of Edinburgh, University of Leeds and the University of Birmingham.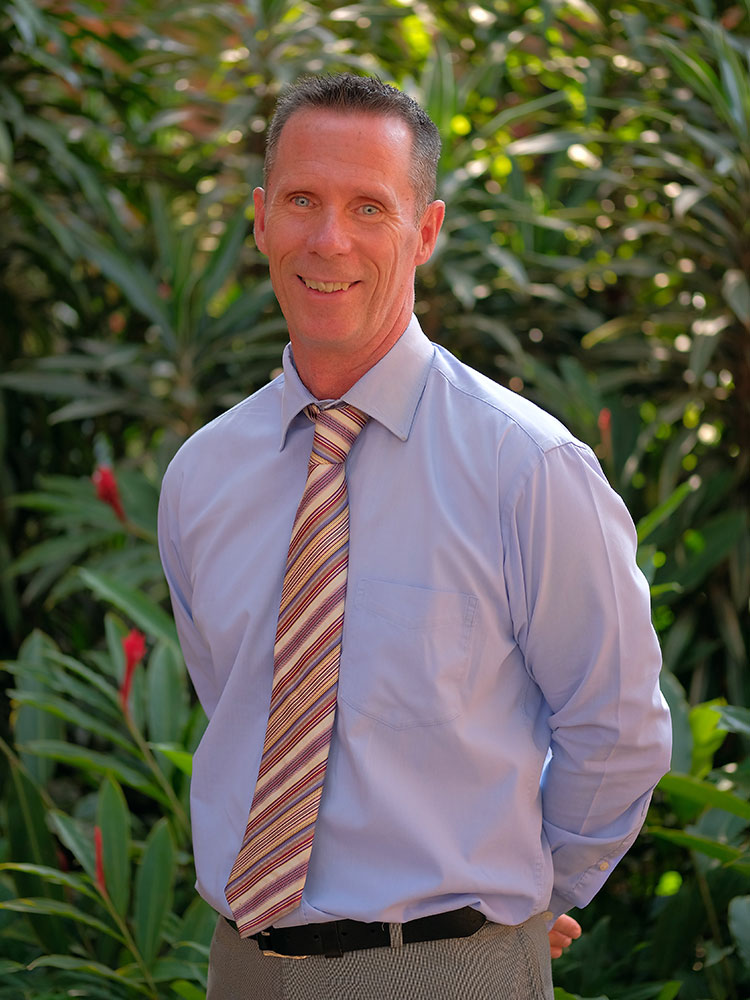 Ivy League on the other hand is a group of top 8 universities in the US, that among others include Harvard University, Yale University, Columbia University, University of Pennsylvania and Dartmouth College.
KISU is one of few international schools offering the IB Diploma in Uganda-affording Ugandan students and parents alike, local access to international quality education. With the IB Diploma being offered locally, it is no longer relevant to send children to very expensive high schools in Europe and the Americas to prepare them for University education. Other than the cost savings involved, it also allows students to have the best of both school-based and home-based learning, until such a time they are mature and independent enough to join university.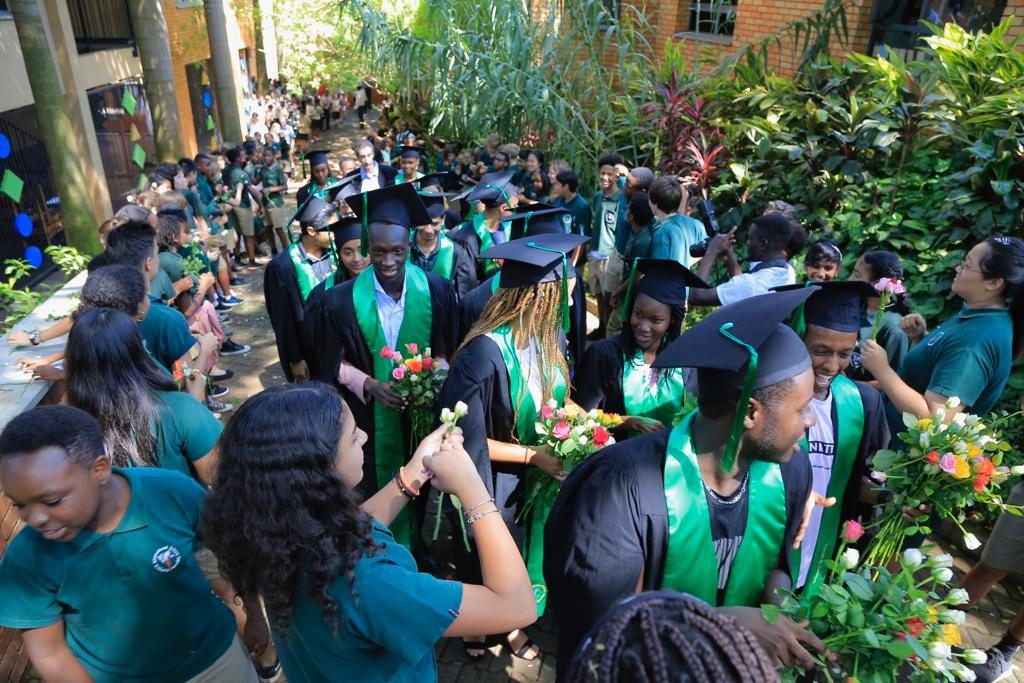 Mr. Lang also said that although results of the final exams were not yet out, he was confident that his students would perform well.
"Generally our students have on average performed well- above the world average. The World average is 29 points while KISU students have always scored an average 31 points," he said, adding that most of the KISU students are already lined up for scholarships in American and Canadian universities- worth over USD500,000.
KISU is a non-selective, co-educational school for 2-18 year olds, offering an enhanced English National Curriculum for 2-14 year olds, followed by 2-year IGCSE (Cambridge) courses for 14-16 year olds, and finally the pre–university IB Diploma Programme for 16-18 year olds.
The school has over 600 students from more than 60 nationalities. Staff are drawn mainly from the UK, Canada, Australia, USA, Germany, The Netherlands, Belgium, and Uganda. This ensures a wide exposure to cultures and languages. The school is part of the Ruparelia Group.
The 21 IB Diploma finalists on a parade at the school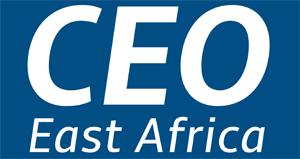 EXCLUSIVE: Oberthur, the French money printer named in BoU currency scandal is serving a 30-months World Bank ban over corruption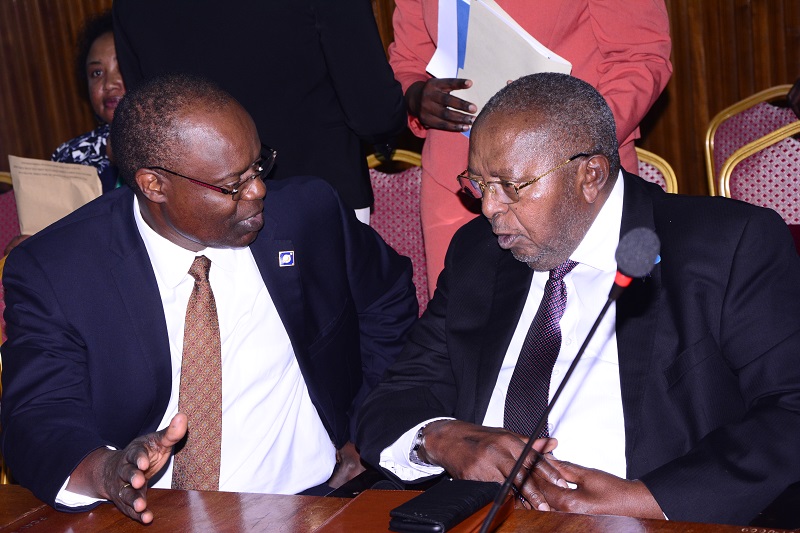 Oberthur Technologies SA (Oberthur), the French digital security company at the centre of what is now unfolding to be a currency printing scandal is serving a 2.5 year ban by the World Bank and its partner agencies over corruption related scandals.
According to a report by The Independent Magazine, in Kampala, it is Oberthur who chartered the Kuehne & Nagel cargo plane but failed to guarantee the contractual exclusivity owed to Bank of Uganda. Additional reports and police sources however, indicate investigations have now been widened to include printing of "non-official but genuine currency notes" which could only have been done, by Oberthur.
This further raises questions whether BoU did enough due diligence about Oberthur before awarding them the deal to print the country's currency notes or if indeed BoU deliberately awarded the deal to Oberthur, well aware of their reputational gaps, which it sought to take advantage of.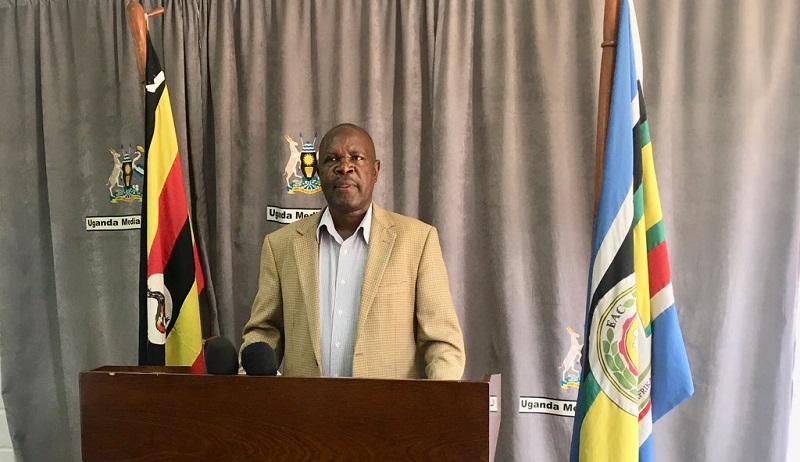 According to investigations by CEO East Africa Magazine, under a deal reached in November 2017, with World Bank Group, Oberthur cannot participate in any World Bank funded project until May 2020, over what World Bank calls "corrupt and collusive practices under the Identification System for Enhancing Access to Services Project (IDEA), a project designed to establish a secure, accurate and reliable national ID system in the People's Republic of Bangladesh."
The sanction according to a November 30th 2017 statement from World Bank, was "part of a Negotiated Resolution Agreement (NRA) following the company's acknowledgment of improper payments to a sub-contractor and collusive misconduct to obtain and modify bid specifications to narrow competition and secure the award of the contract.
Oberthur voluntarily acknowledged the misconduct and promised to "carry out corrective action, including an internal investigation, while holding individuals connected with the misconduct accountable," according to the World Bank statement.
Under the terms of the NRA, Oberthur will not be eligible for any World Bank-financed contracts for the length of the sanction.
The banning of Oberthur also disqualifies it from also participating in other projects funded by several Multilateral Development Banks (MDBs) party to the Agreement of Mutual Recognition of Debarments that was signed on April 9, 2010.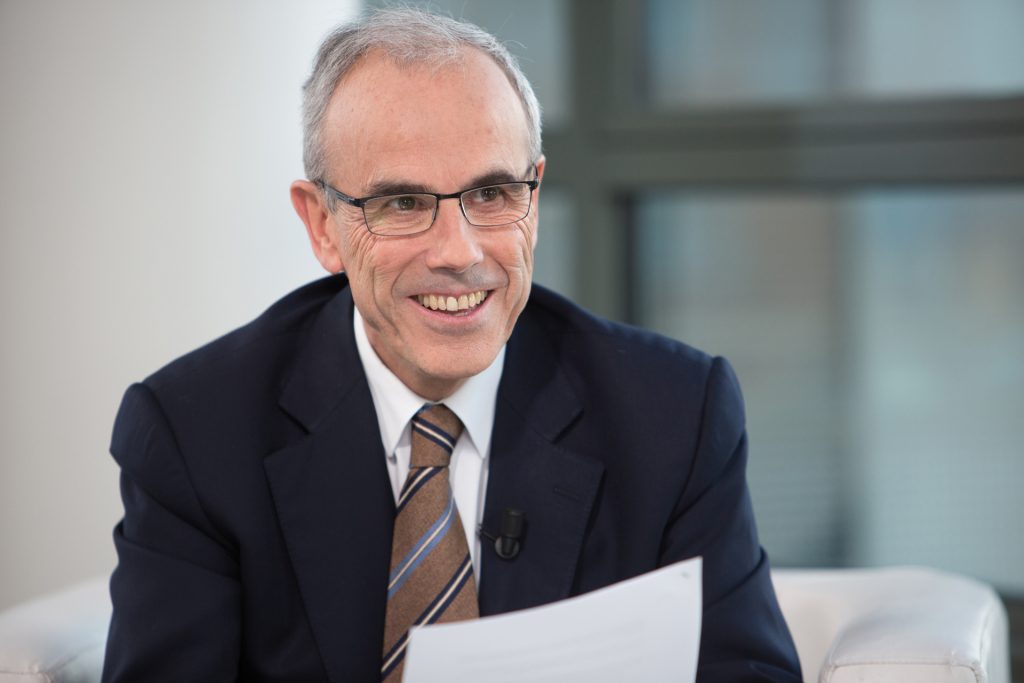 The MDBs are: the African Development Bank Group, the Asian Development Bank, the European Bank for Reconstruction and Development, the Inter-American Development Bank Group and World Bank Group. The above MDBs are also members to the International Financial Institutions Anti-Corruption Task Force and the Uniform Framework for Preventing and Combating Fraud and Corruption.
Did Oberthur collude with BoU officials to print extra currency notes?
This discovery now raises serious reputation issues with the French firm, especially amidst, a Uganda Police statement, that police is now looking into allegations that there was unauthorised printing of currency notes.
The statement by Uganda Police spokesperson, Fred Enanga, sharply contrasts that made by the government spokesperson and Executive Director of the government's Uganda Media Centre, Ofwono Opondo on June 14th 2019. Although Opondo confirmed there was a currency related investigation going on, he refuted media reports from an anonymous whistle-blower that UGX90 billion had been ordered, printed and imported into the country via the now infamous 'money plane,' and diverted by Bank of Uganda officials.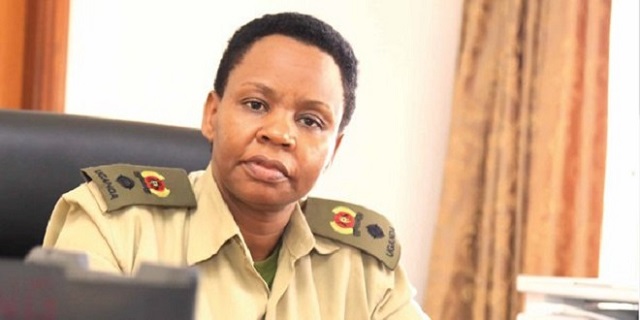 In a media interview yesterday, June 17th 2019 with Daily Monitor, Lt. Col. Edith Nakalema, the head of the Statehouse Anti-Corruption Unit (ACU) also denied there was any money missing, only for Enanga to drop a bombshell- minutes later at a press conference.
Enanga, told media that the case regarding what he called "irregularities surrounding a consignment of monies that were printed and the related supply chain" will now be "effectively supervised by the Director of Criminal investigations, i.e. AIGP Akullo Grace" who is "proceeding with lines of questioning on how the banking process supported the printing of the bank notes, whether there was any wrong doing on the part of the bank or not."
He did not say why, Lt. Col. Edith Nakalema who was the initial lead person on the case has been removed from supervising the case.
Enanga said that several statements have been taken from "directors, managers and employees, with knowledge on the whole documentation process" with a view to "knowing how the need for the printing of the notes arose, who initiated the request, whether there was approval from the board, the amounts involved, serial numbers of the notes that were printed and how the none official but genuine notes could have arose."
He hwoever did not mention much about the said "none-official but genuine notes."
Some of the BoU officials from whom statements have been taken, according to Enanga, include the director for banking, director legal and auditors. Also additional statements were taken from ENHAS, Uganda Revenue Authority (URA) customs officials and that "further arrangements to get statements from lawyers of UN and the business persons mentioned in the story" were ongoing.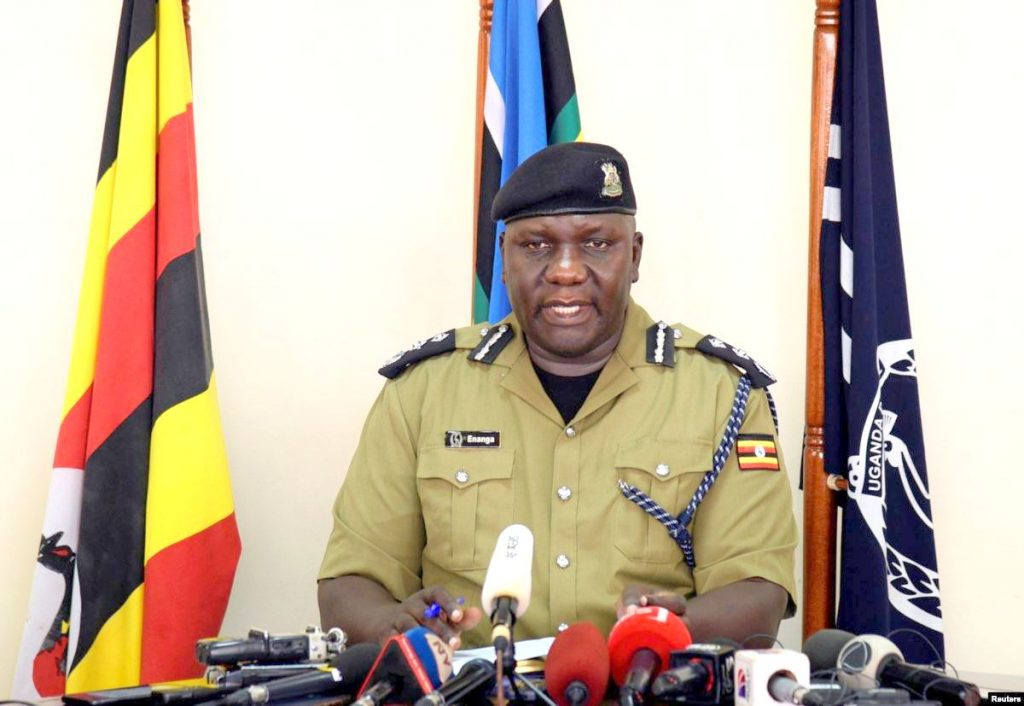 Daily Monitor, a leading independent daily has now reported that that a police raid on the home of six senior officials of Bank of Uganda has "recovered documents which suggest printing of unauthorised notes."
Mixed statements from government agencies: who is fooling who?
Since the scandal broke, there has been multiple statements from several arms of government involved in the scandal- either as suspects or investigators.
Lt. Col. Edith Nakalema's State House Anti-Corruption Unit which made the first statement called it a "special investigation on a matter pertaining to the Bank's procurement and supply chain activities" while a statement by Bank of Uganda Governor, issued hours after Nakalema's called it "an anomaly in the inventory of the expected consignment."
A few hours later, Ofwono Opondo, the government spokesperson, was on record saying there was no money missing as alleged by the initial whistle-blower, but rather, there as a case of unauthorised cargo on the supposed-to-be exclusive chartered currency plane.
The next day, Uganda Revenue Authority which had been severally mentioned in previous statements, issued a sharply worded statement of their own, saying that: "It is not the responsibility of URA customs to concern itself in logistical arrangements of importers or exporters" and urged Bank of Uganda not to drag URA into logistical contractual failures or mistakes of BOU and their service provider."
Meanwhile, it was reported today on NBSTV that Bank of Uganda has rejected an apology from the owners of the plane that suspiciously carried unidentified cargo on a chartered flight by the Central Bank pending investigations into what went wrong.
World Bank's IFC considering USD70 million loan to Umeme
The International Finance Corporation (IFC) the largest global development institution and a member of the World Bank Group, has reported, they are considering lending up to USD 70 million (UGX263.2 billion) to Umeme Limited.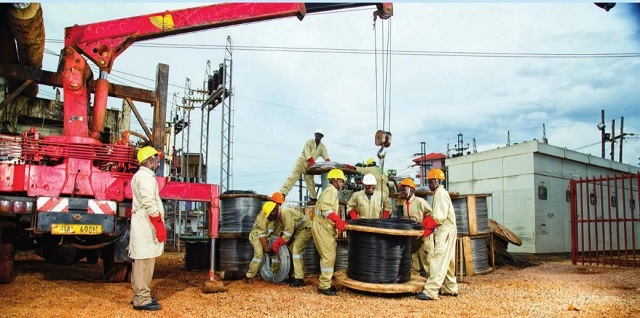 Umeme is Uganda's largest power distributor.
In a disclosure posted on their website, IFC said they plan to raise a senior loan for up to USD 30 million from IFC's own account, and up to USD40 million to be mobilized from other lenders- altogether USD 70 million.
IFC said in the disclosure that the debt financing will be used to support "Umeme's next 6-year (2019-2024) capital expenditure program, which will mainly focus on: network upgrades to enable load growth and additional connections to support uptake of new generation, safety/reliability enhancements, and implementation of smart meters to continue improving collections and reducing commercial losses."
"The Project will support the growing demand for electricity in Uganda, and contribute to ongoing efforts to increase access to electricity. This will help fulfil the Government of Uganda's efforts to improve electrification rate from the current 27% to 60% by 2027, and complement the significant growth (almost double) in generation capacity expected by 2020 (from 183MW Isimba and 600MW Karuma dams, and small solar/hydros)," said IFC in their disclosure.
"In addition, the Project has potentially significant indirect and induced effects on value added and employment as Umeme's network expansion plan focuses on zones with high electricity demand and economic growth potential. Finally, it will improve resilience of the main distribution network in Uganda and reduce losses, through adoption of advanced smart technologies, adequate maintenance and upgrade of ageing assets," added IFC.
IFC further said that by availing more affordable commercial and institutional financing, which is not readily available in the Ugandan market, Umeme will be enabled to "increase the average maturity of its loans and free up cash flow for Capex."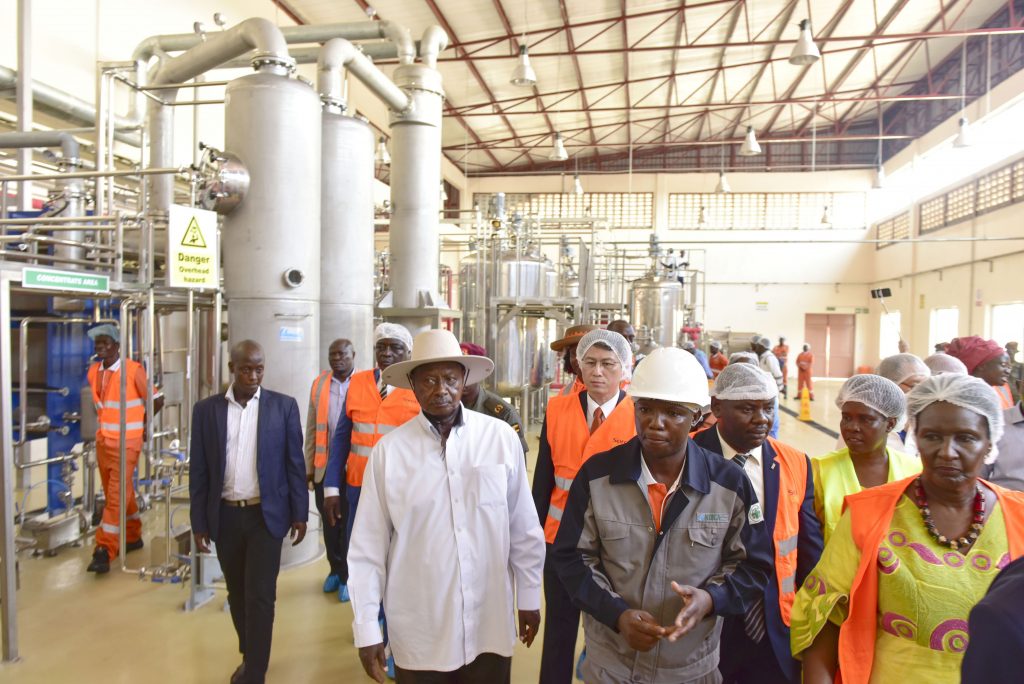 "IFC's involvement and proposed structure will also provide comfort to existing commercial lenders to potentially increase their commitment to Umeme," said IFC.
This disclosure, coming at the same time as government's confirmation last week that it will renew Umeme's 20-year concession comes in handy and is a growing show of confidence in the power distributor.
The financing, if approved will bring, the total amount of lending to Umeme by IFC to USD185 million over the last 10 years. Umeme, which has previously been hailed by the World Bank as "by far the most successful Public Private Partnership "in the previous past has attracted up to USD 265 million in funding from the International Finance Corporation (IFC), Standard Chartered Bank, and Stanbic.
In a recent interview with CEO East Africa, Patrick Bitature the Umeme board chairman, said Umeme will need to invest up to USD450 million in capital expenditure (CAPEX) alone. He however added that to create a robust enough distribution network to last the country for over 20 years, Umeme will need to invest between USD1 billion and USD1.5 billion over the next five to ten years.
To date, Umeme has invested $627m (UGX2.4 trillion) into doubling the distribution network to over 34,000km from the 16,000km it inherited and grown customer connections by more than 4 times- from the 290,000 inherited to 1,291,811 by end of 2018.
Government to renew Umeme Concession- Matia Kasaija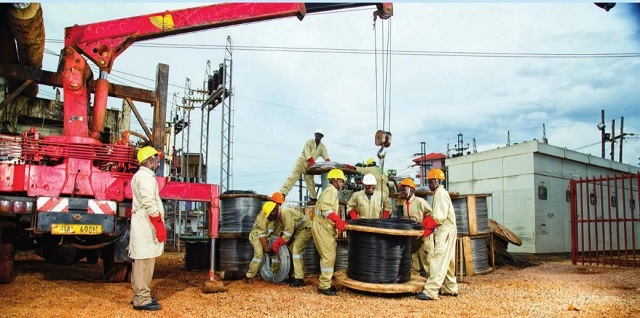 The Government of Uganda will renew Umeme Limited's electricity distribution concession, Hon Matia Kasaija the Finance, Planning and economic Development minister, has confirmed, ending months of uncertainty and speculation.
"With respect to power distribution, the distribution concession with Umeme Limited will be renegotiated and extended to ensure further investment, and also lower electricity tariffs," Kasaija told MPs and the whole country at the reading of the 2019/20 budget speech yesterday, June 13th 2019, at Kampala Serena Hotel.
He said the decision is to enable Umeme promptly undertake the necessary investments needed to facilitate government's ambitious targets to connect 300,000 customers annually to the grid, with a goal of attaining access to electricity by 30% of the population by end of 2020 and 60% by 2026.
Government, under a reinvigorated industrialization policy also plans to build fully planned and serviced Industrial Parks in 22 locations across the country that will host both medium and large scale industries. In the 2019/20 budget, Kasaija has provided  UGX428.68 billion- out of which UGX147 billion will go towards extending electricity to the parks, UGX103 billion towards, the development of supportive export infrastructure in export processing zones and industrial parks while UGX178 billion will go towards supporting science technology and innovation.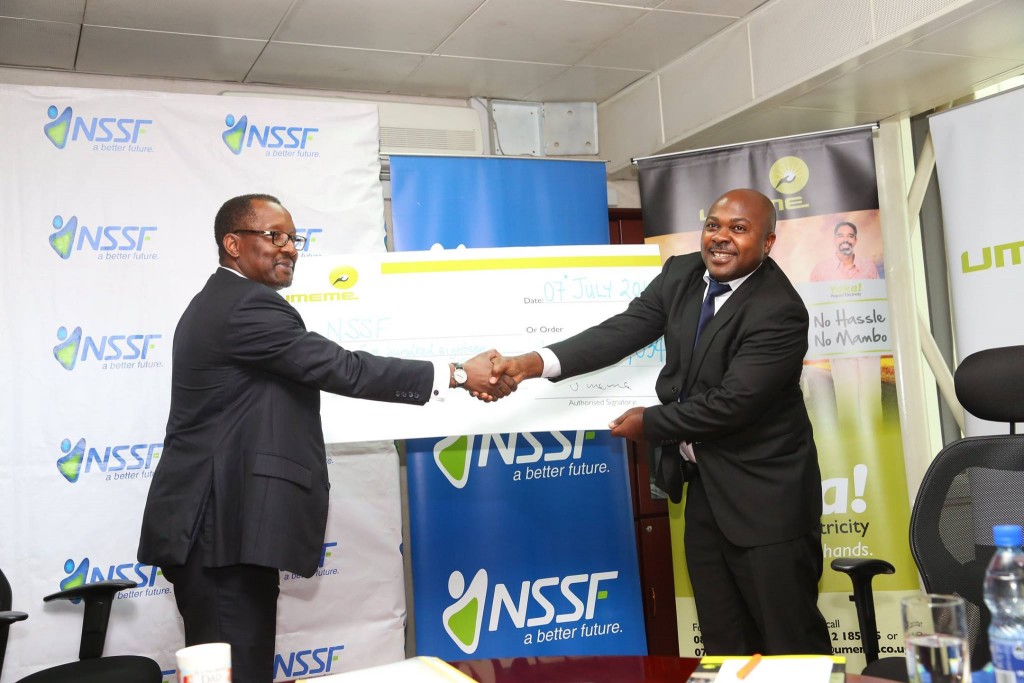 Government is banking on the recently launched 183 MW Isimba Dam and the expected commissioning of the 600 MW Karuma Dam sometime this year – altogether raising Uganda's generation capacity to 1,767 MW by end of 2019, to feed this mega-industrialisation push.
Umeme investors welcome Kasaija's decision
Richard Byarugaba, the NSSF Managing Director, welcomed the pronouncement by government as "Great news!"
"The largest workers investment in the Uganda stock exchange is now secured," he said.
NSSF is the largest shareholder in Umeme with a 23% stock in the power distributor.
The bourse is yet to react to the announcement by government, but it is expected that institutional investors who have been on the edge, will rush in to absorb more Umeme shares.
Currently, according to a May 30th, 2019 report by investment bankers Crested Capital, Umeme is the hottest stock on the bourse with a dividend yield of about 13.63%.
Umeme's total dividend for 2018 is UGX40.90 per share,
Umeme to invest up to USD1.5 billion over 10 years
The announcement comes as relief to Umeme who have been looking to the decision so as to start arranging financing for numerous investments needed for the sector, both to cover the remaining 6 years of the current concession and beyond.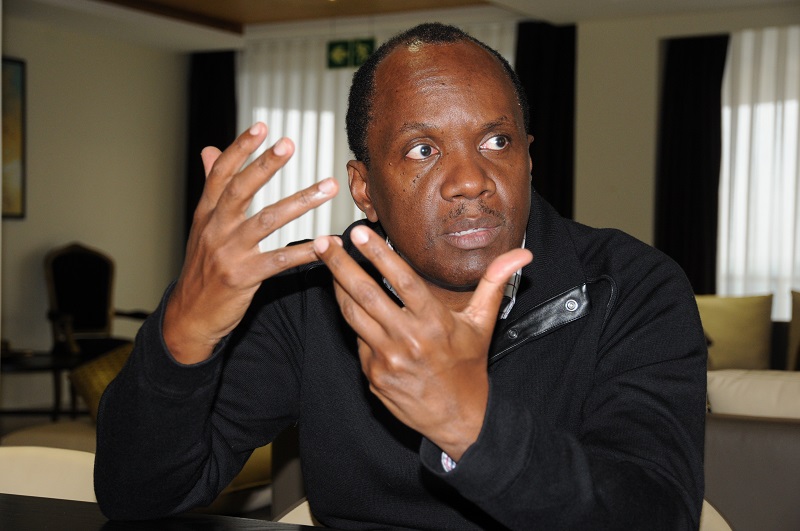 In a recent interview with CEO East Africa, Patrick Bitature the UMeme board chairman, said Umeme will need to invest between USD1 billion and USD1.5 billion over the next five to ten years, so as to create a robust enough distribution network to last the country for over 20 years.
Bitature said that over the next 6 years, Umeme estimates to invest up to USD450 million in capital expenditures (CAPEX) alone.
"From our estimates, achieving the above targets, shall require significant investments focusing on uptake of new capacity, increased access, and driving efficiencies in the business operations. The resulting large geographical footprint shall require opening more service centres, building more substations, extending lines, injecting more transformers and recruiting more people on the ground," Bitature said.
Bitature argued that investing for the long term allows the power distributor to amortise the costs over a longer period, thus resulting in a downward pressure on the end-user tariff.
"We are looking for longer term funding of 15 to 17 years and then we can spread that cost- amortize it over time. That shall have a lowering impact on the tariff," he said.
According to recent estimates by Ministry of Energy and Mineral Development, when Isimba and Karuma HPP are commissioned and fully absorbed/utilized, it is expected that the weighted generation tariff will reduce from the current US Cents 6.47/kWh (UGX243.43) to US cents 5.34/kWh (UGX200.93), representing a reduction of 17.45%, which shall be reflected in the end-user tariffs.
Bitature also said that Umeme was willing to reconsider their rate of return- currently at 20% since the investment environment had greatly improved, since 2005 when the concession was signed.
"Today the perceived high risk of the country is much lower than then, so it is easier to attract capital. The policies of this country have been very stable, the movement of foreign exchange, the amount of inflation etc. the risks in many of the areas have been mitigated.
If the high rate of return is the pain in the thigh of the government and the public, we are willing to consider a few points on our rate of return, as long as it makes business sense- for our customers and shareholders," he told CEO East Africa Magazine.
Over the last 13 years, Umeme has invested $627m (UGX2.4 trillion) into doubling the distribution network to over 34,000km from the 16,000km it inherited and grown customer connections by more than 4 times- from the 290,000 inherited to 1,291,811 by end of 2018.