Prior to 2017 and for a long time, everyone knew Bank of Uganda Governor, Prof. Emmanuel Tumusiime Mutebile as a no-nonsense man. The tough-talking Mutebile, together with her iron-lady Executive Director Bank Supervision, Justine Bagyenda had what seemed like a good game going on.
So infallible was Bank of Uganda at the time that when it closed National Bank of Commerce on 27th September 2012 and Global Trust Bank on 25th July 2014 the unknowing public was in deep support.
Then on 20th October 2016, BoU placed Crane Bank, the third-largest bank at the time under statutory management, then went on to invite bids on 12th December 2016 and close the bidding process of 20th December 2016, before the final inventory report was produced on 13th January 2017. Without an inventory report, it meant that BoU did not carry out valuation of the assets and liabilities of Crane Bank, but rather relied on the inventory report and due diligence undertaken by the bidders, and dfcu in this case, to set a price for selling the bank.
And just like that, Crane Bank was on 25th January 2017 sold to dfcu Bank at a giveaway price and very generous terms.
As if this was not enough, in another twist of events, an Auditor General's Special Audit Report revealed that out of UGX478.8 billion that BoU purportedly injected into Crane Bank as liquidity support during the three months it run the bank as a statutory manager- a total UGX270 billion, couldn't be traced to the final recipients, raising further questions if all the money was used to recuperate the bank or it got lost in thin air. To date, BoU has also failed to produce an external audit report of the three months- that could give an accurate account of where this money went.
But as BoU would soon discover, the closure and sale of Crane Bank would expose the rot in the Central Bank; uncover how the much-feared Mutebile was just a pawn in a game spawned off by several mafia-like senior executives right under his nose, often reducing him into a rubber-stamping Central Bank Governor, that did not wield as much finger-burning power as he had always threatened everyone that cared to listen.
A February 2019 Parliamentary Public Accounts Committee on Commissions, State Authorities and State Enterprises (PAC – COSASE) report into the closure of 7 banks that included the three above, found that there was more than one illegality involved in the closure of each of the banks.
The other banks are: Teefe Trust Bank, International Credit Bank, Cooperative Bank and Greenland Bank. Although the above four banks were closed before Mutebile became Governor in 2001, a lot of the residual management of the closed banks was handled during his, Dr. Louis Kasekende's and Bagyenda's term of office.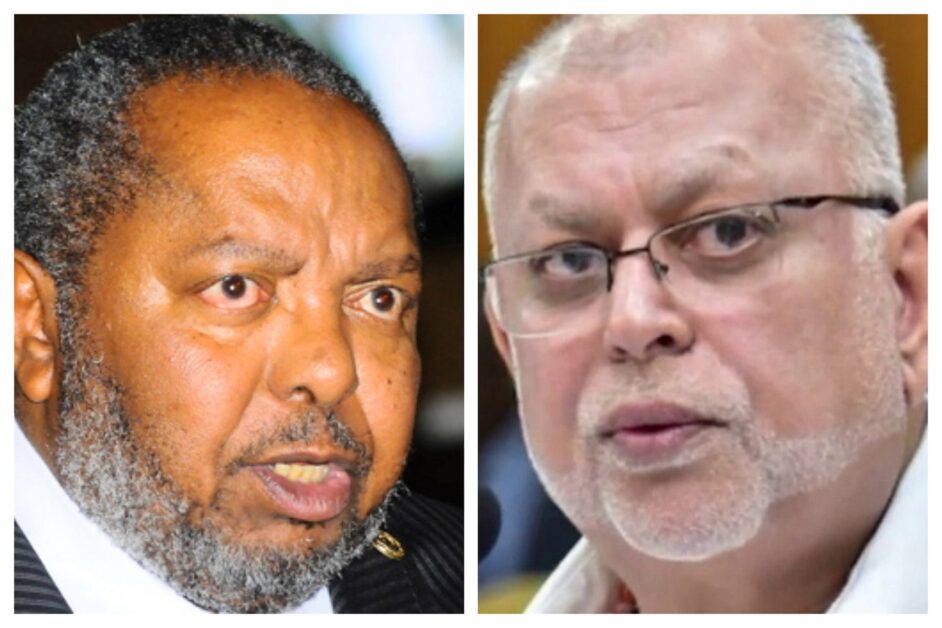 The COSASE report was a culmination of 15 months of investigation by Parliament underlined by a bruising public inquiry into the closure of the 7 banks in which Mutebile and his politburo were all laid bare. The once-feared Mutebile and his holier-than-thou Bank of Uganda senior regulators, came off as a bunch of ordinary mortals- presiding over a rotten institution that was much in need of change. Even though Mutebile, at the end of the inquiry threatened to take action, nothing much came out of his threats- he remained the same old sabre-rattling Mutebile that was more of a hostage to the larger BoU cartel than the feared Governor the outside know.
Court loss after court loss, BoU further exposes its rotten under-belly
As Bank of Uganda was recovering from the bruising Parliamentary COSASE report, on 29th August 2019, Justice David Wangutusi of the Commercial Court dealt the Central Bank another blow. He dismissed BoU's main case in which the Central Bank through Crane Bank (under receivership) had on 30th June 2017, in High Court Civil Suit 493 of 2017 dragged one of Crane Bank's former Directors, Dr. Sudhir Ruparelia and Meera Investment Limited (one of his companies) seeking the recovery of up to UGX397 billion. The Central Bank also wanted the delivery of freehold certificates of titles to 48 properties, together with duly executed transfer deeds in favour of Crane Bank (in receivership).
The case was dismissed- because Crane Bank (in Receivership) could not sue or be sued. Under the FIA, only the statutory manager or liquidator could sue. Secondly, because Crane Bank was majority-owned by foreign shareholders, it could not sue to own freehold titles- as foreign entities are barred by the Constitution of the Republic of Uganda, from owning freehold land.
Again BoU with all its highly paid external lawyers, had not done their homework well.
Dissatisfied, BoU vide Civil Appeal No. 252 of 2019 appealed Justice Wangutusi's ruling. But again, on 23rd June 2020, three justices of appeal- Alphonse Owiny Dollo; Cheborion Barishaki and Stephen Musota all agreed with the earlier ruling by Hon Mr. Justice Wangutusi and dismissed BoU's case with costs.
As expected, BoU in Civil Application No. 32 of 2020, appealed the Court of Appeal ruling. However, they still failed to apply for a stay of execution as the appeal went on. Without a stay of execution, it meant that the ruling of the Court of Appeal was still in force even as the appeal was ongoing.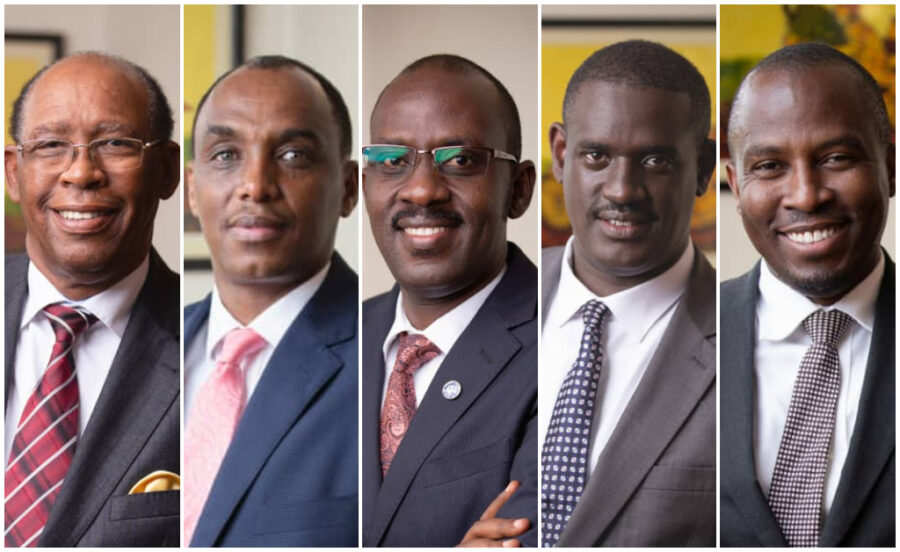 Acting on this, and armed with a signed decree from the Court of Appeal, signed by both parties, Sudhir's lawyers- Kampala Associated Advocates, on 28th September 2020, wrote to the Uganda Registration Services Bureau (URSB) notifying them of the Court of Appeal's ruling and advised them that, following the ruling: "Crane Bank Limited is no longer in Receivership; The Bank of Uganda no longer has any legal authority over the affairs of Crane Bank Limited; The Board of Directors and Shareholders of Crane Bank Limited are back in full control over the Company and its affairs and are the only organs of the Company with legal authority over its affairs."
BoU goes into a panic, begins acting erratically
Following the Dr. Sudhir letter to URSB, on 06th October 2020 the URSB wrote to the Governor Bank of Uganda informing him and asking him to confirm if indeed the said receivership ended on 20th January 2018. URSB also requested the Governor to advise whether the decision of the Court of Appeal had been set aside or its execution stayed.
The URSB letter threw an unprepared central bank into a frenzy. In a leaked 16th October 2020 Central Bank memo, titled: "Proposed Strategy on Crane Bank Appeal," Margaret Kasule the Central Bank's head of legal told the Governor that the Central Bank had over and above Dr. Joseph Byamugisha, hired another external law firm- M/S Shonubi Musoke & Co. Ms. Kasule also informed the Governor as well as the Deputy Governor, the Executive Director Supervision and the Bank Secretary that M/S Shonubi Musoke & Co had in a legal opinion dated 7th October 2020 among others advised and indeed gone ahead to support the Central Bank to apply for stay of execution of the Court of Appeal ruling as well as another application for interim stay of execution pending the hearing of the main application.
Ms. Kasule also told the Governor that M/s Shonubi & Company Advocates had also recommended that Crane Bank Ltd be progressed into liquidation.
"As we advised earlier in May 2019, matters of Crane Bank Ltd require progression into liquidation. This would ease the current impasse where legalistic arguments are being used to tie the hands of the Central Bank while attempts are being made to change status quo with the intention of rendering a favourable Supreme outcome nugatory," wrote Kasule.
"Our earlier recommendation to progress CBL into Liquidation is consistent with the independent opinion given by M/s Shonubi & Company Advocates. Accordingly, we recommend the progression of Crane Bank (in receivership) into Liquidation as soon as we are legally armed. The progression will not affect the case in the Supreme Court and will only be an affirmation that a suit commenced in resolution can be pursued by a statutory manager, a receiver or liquidator regardless of the stage at which it is commenced," concluded Kasule.
In the mentioned interim stay of execution application―Supreme Court – Civil Application No. 33 of 2020 Bank of Uganda through Crane Bank (in receivership) asked the court to bar Dr. Sudhir Ruparelia "preventing him from claiming, taking control, repossessing or in any way interfering with the management" of Crane Bank or of its Receiver (BoU) the applicant or of its receiver until the hearing and determination of BoU's main appeal in Supreme Court.
BoU also wanted Court to stop Dr, Sudhir, "his agents, associates or any person acting with him or on his behalf preventing him from registering any resolutions in respect of the applicant until the hearing and determination" of Supreme Court Civil Application No. 32 of 2020.
The central bank also asked the court to bar the URSB from "registering any resolutions in respect of Crane Bank (in receivership) until BoU's appeal had been heard and disposed of.
Dismissing BoU's application Paul Mugamba, Justice of the Supreme Court on 9th November 2020 ruled that although the order sought by BoU against URSB was to restrain it from registering any resolutions in respect to Crane Bank, there was no evidence of any resolution which was intended to be registered by Dr. Sudhir Ruparelia.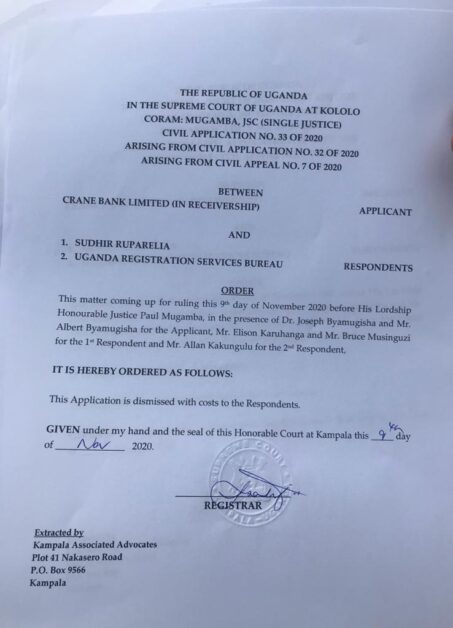 "Respectfully, I do not see any act or acts that have been done or are about to be done by the 2nd respondent (URSB) that are prejudicial to the interests of the applicant CBL/BoU," ruled Justice Mugamba.
Justice Mugamba also dismissed BoU's claims against Dr. Sudhir and ruled that his letter to URSB did not amount to any threat and therefore did not warrant an injunction.
"In this matter, there is no evidence upon which to base the exercise of the court's discretion to grant the orders sought by the applicant (BoU/CBL). Consequently, I dismiss this application with costs to the respondents (Dr Sudhir)," Justice Mugamba ruled.
Stunned by Supreme Court loss, BoU stampedes into a controversial liquidation of Crane Bank
Shocked by the 9th November 2020 court loss, Ms Kasule on the same day hurriedly wrote to the Governor and Deputy Governor imploring them to progress Crane Bank into liquidation- a move that the Governor had refused to assent to since May 2019.
In another internal leaked memo, titled: "Ruling on application for an injunction in Civil Application No.33 of 2020- Crane Bank in Receivership vs. Sudhir Ruparelia and Uganda Registration Services Bureau (URSB), Kasule tried to convince Mutebile.
"We refer to our memo of 16th October, 2020 ("Annex A") in which we gave a number of recommendations with regard to the handling of the Crane Bank Appeal in the Supreme Court and your approval of the same following Deputy Governor's Memo of 4th November 2020. One of our recommendations was a reiteration of our advice in a memo dated 24th May 2019 guiding that Crane Bank should be progressed into liquidation. That advice is consistent with that given by the independent legal adviser. We advised that such a step should be taken as soon as we obtain the appropriate legal instruments," wrote Kasule.
Kasule proceeded to put the Governor under pressure claiming that while the Supreme Court had dismissed BoU's interim stay of execution application, it had affirmed BoU's powers over Crane Bank (in receivership) and this was what the central bank needed to move Crane Bank into liquidation.
"In his ruling of 9*h November 2020, answering to whether such a notification to URSB constituted a threat, Justice Mugamba of the Supreme Court has ruled that: "I find no cause to doubt that the Applicant (CBL (In Receivership")) and its property are in the hands of the statutory receiver (Bank of Uganda) as clearly stated above," Kasule wrote.
"On the basis of the above ruling and affirmation of the Supreme Court Judge, that the power of management control and power over CBL remained with the Bank of Uganda, we recommend immediate progression of CBL into liquidation. We recommend that this be done immediately to prevent further interference with CBL's rights and outstanding obligations. Immediate action would also enable effective pursuit of CBL's rights and dues," Kasule further pressured the Governor.
She went on to draft a liquidation notice for the Governor to approve.
The Governor, left with no much choice and eager to do everything necessary to resolve the Crane Bank saga, ahead of his retirement in January 2021, signed off the memo on 09th November 2020. That same afternoon, the liquidation notice was published on the Central Bank's website and social media platforms and is due to appear in the newspapers on 16th November 2020.
A receiver without authority cannot progress CBL from receivership to liquidation
Despite Margaret Kasule's advice to the Governor, some financial lawyers, CEO East Africa magazine talked to said the attempts by Bank of Uganda to liquidate Crane Bank contravene the Central Bank by the Financial Institutions Act (FIA) and could cost taxpayers more money, should it go ahead.
"The powers of the Central Bank over banks is granted and governed by the Financial Institutions Act (FIA). It is not arbitrary. That Act sets out the powers and their limits and what the Central Bank can and cannot do. CBL was taken over by BOU in October 2016 and placed under statutory management. In this status it continued running as a bank with its financial institutions license, but was governed not by its Board of Directors or Shareholders, but by a Statutory Manager appointed by Bank of Uganda," said one commercial lawyer who asked not to be named for fear of retribution from the Central Bank.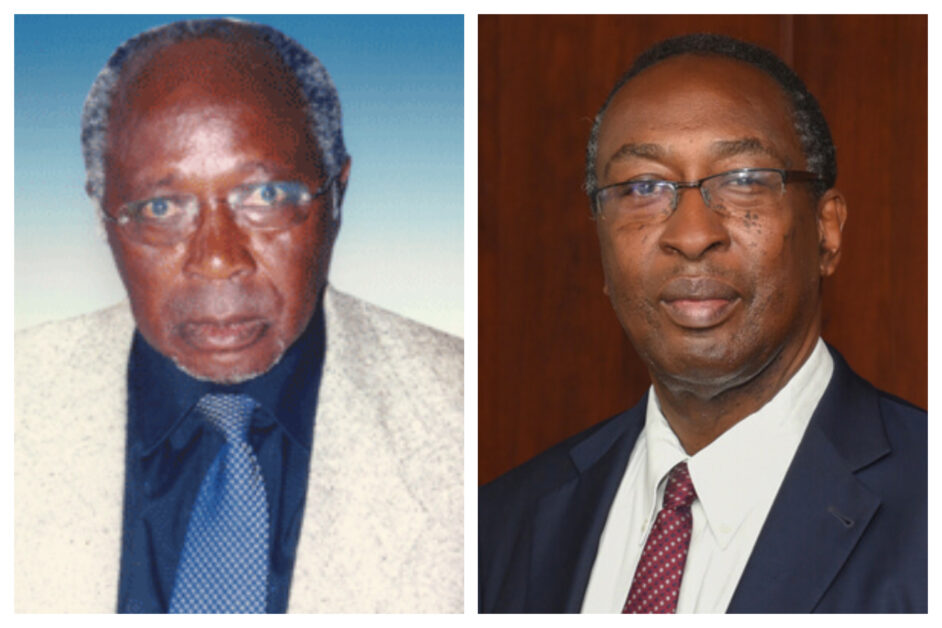 The lawyer said that since January 18th 2017, when CBL was closed as a bank (and it ceased to be a licensed bank) and was placed into Receivership by the Central Bank, it ceased to be a licensed financial institution and BoU had lost all powers over it.
"After this date when the courts of law determined that receivership had ended, BOU lost all legal authority over the affairs of CBL. It must be remembered that BOU's authority is granted by the FIA and is limited by the FIA. Both the Commercial Court and Court of Appeal Courts found that under the FIA, BOU's authority as Receiver of CBL ended in January 2018. This means that after that date, BOU has no authority to make any decisions of any kind for CBL. Like at the end of all receiverships, the company is returned to its Board of Directors and Shareholders. After January 2018, CBL by law was supposed to return to its Board of Directors and Shareholders," said another financial lawyer.
Another female financial lawyer that CEO East Africa spoke to that also asked to remain anonymous so she could comment more objectively on the matter, said that BOU cannot move CBL into liquidation and attempts to do so were illegal.
"Firstly, it (BoU) has no authority over CBL matters and all attempts to restore authority have been dismissed by both the Court of Appeal and the Supreme Court," she said.
"The purported placing of CBL into liquidation is illegal and is an abuse of office by the Bank of Uganda. It is also an act of contempt of the Supreme Court in that there is a pending appeal before the Court and BOU is illegally trying to take matters into its own hands to circumvent a binding legal judgment by purporting to move CBL into liquidation. Such a move will render the appeal they filed in the Supreme Court moot (doubtful) and violates the binding decision of the Court of Appeal that Receivership ended which has not been set aside or stayed by the Supreme Court. A receiver without authority cannot progress CBL from receivership to liquidation," she said.
"CBL ceased to be a Financial Institution within the meaning of the FIA when its license to do banking business was taken away in January 2017 (when it was put under receivership). CBL has not been on the list of licensed financial institutions since then. BOU has powers under Section 99 of the FIA to place licensed financial institutions into liquidation. But that power only applies to financial institutions, which are legally defined under Section 3 of the FIA to mean companies licensed to do financial institutions business. CBL has no such license as of November 13th, 2020 and is therefore not a financial institution that BOU can place into liquidation today," she said.
It however remains to be seen if Dr Sudhir Ruparelia will fight back the liquidation move, but chances are highly likely he will.