Spreading Ugandan fragrance worldwide: Rosebud looks to China for new flower market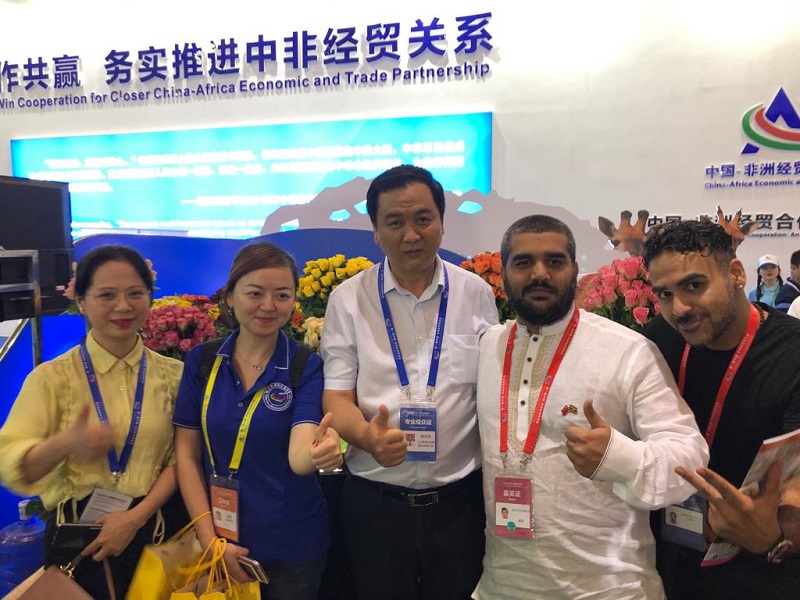 Following recent expansion, at their 80-hectare farm at Ssisa Subcounty, Wakiso District, Ruparelia Group's Rosebud, is now looking to China to expand its export market.
Rajiv Ruparelia, the Group Managing Director, who just returned from the recently ended first China-Africa Economic and Trade Expo in Changsha, the capital city of central China's Hunan Province, told CEO East Africa Magazine that his company was looking to adventure into the huge Chinese market.
"China is a huge market and thus requires supplies for its local consumption across all fronts. We are also trying to bridge the trade deficit between Uganda and China; instead of all ways looking at China as a place to buy goods, why not look at it as a place to supply as well?," Rajiv said.
A total of 84 deals worth USD20.8 billion were reached in trade, agriculture, tourism and other fields during the three-day expo, according Xinhua News Agency- the official state-run press agency of the People's Republic of China.
Experts, businessmen and officials from China and 53 African countries attended the expo.
Rajiv, said that with 80 hectares, under green houses and 500,000 stems of 16 rose varieties a day, his company was in good position to meet any new demand.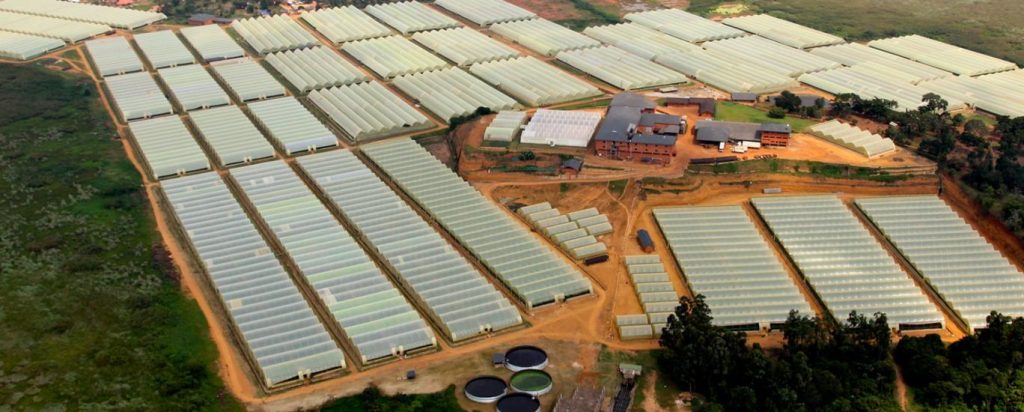 "We currently supply to the European market, but now we are looking to supply our roses into China- it is a huge potential, a huge market. Our main competitive advantage is our consistency, in the supply and production as well as our quality assurance," he told Chinese media at the expo.
"We can now guarantee our roses to remain fresh for 10 days from the time they arrive in China and if there is a problem, we will replace them for free to our wholesalers or clients," he said.
Rosebud, who is Uganda's largest flower exporter, with about 40% of the USD61 million flower export sector, recently upgraded its fully automated irrigation system and added new conveyor belt systems and outdoor cold-room units to improve flower handling.
The company in 2017 received a Free Zone licenses from Uganda Free Zones Authority.
Trade deficit with China
Uganda has a severe deficit with China. Export earnings from China, reached an all-time high of USD66 million in 2014 but have since been in a mixed show, declining to USD27 million in 2016, then picking up slightly and closing 2018 at USD32 million.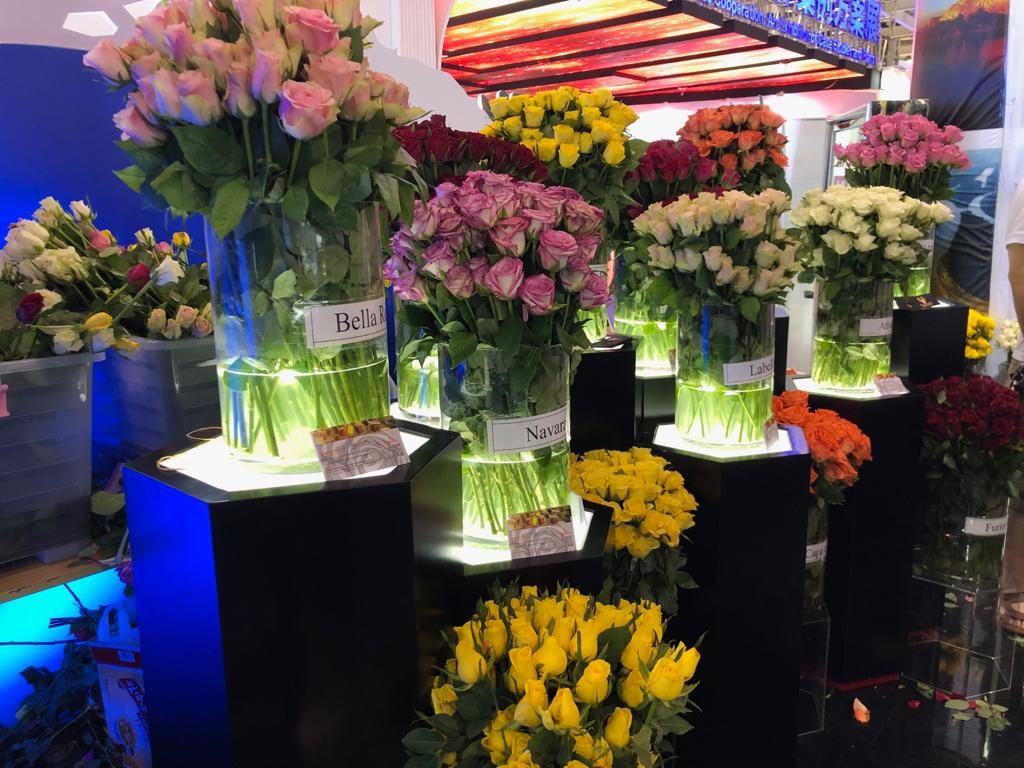 Ugandan export earnings from China in 2018 stood at USD32 million compared to a USD1,014 import bill from China.
According to statistics website, https://tradingeconomics.com Uganda's main exports to China are raw hides and skins and some leather at USD13.59million in 2017. Others, that year were horticulture products (oil seed, fruits, grain, seed and fruits) at USD7.77 million and Coffee, tea, mate and spices USD2.44 million as well as plastics (USD2.20 million).
Flowers and other live plant products only accounted for USD1.13 million.
At USD61 million, export earnings from flowers, the sector is Uganda's 6th biggest export dollars earner after gold (USD515 million), coffee (USD436 million), fish (USD172 million), maize (USD107 million), beans (USD99 million) and tea (USD89 million).
Although Uganda earned USD132 million from exporting oil products, these were merely re-exports.
Profile: Rajiv Ruparelia (29), Managing Director, Ruparelia Group
Born on January 2, 1990 Rajiv Ruparelia (29 years), graduated in Financial Management from London's Regent's University.
In 2017, at the age of 27, the heir-apparent to the Ruparelia Group empire, valued at over USD1 billion was appointed the Group Managing Director, to oversee the group's 28 different businesses- ranging from financial services, real estate, education services, hospitality, agriculture and media/broadcasting.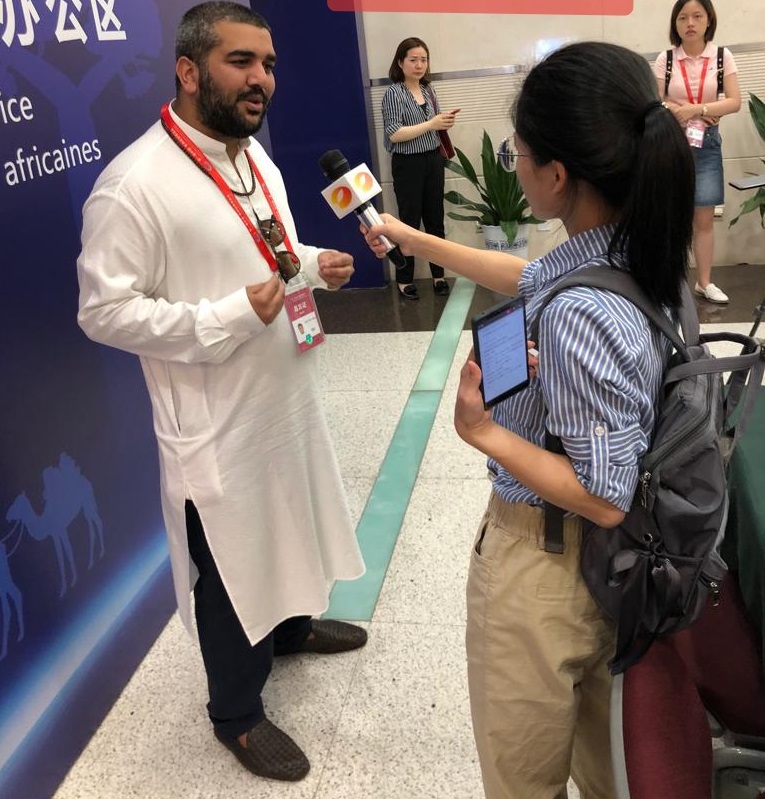 He is married to his long-time fiancé Naiya Khagram.
In 2018, he was instrumental in the setting up of Premier Recruitment- a private external labour recruitment company, to tap into the $1.24 billion (UGX4.5 trillion) industry.
Other than leading the group's expansion, largely in the real estate sector, Rajiv is a businessman in his own right. He, together with his sister, Sheena Ruparelia, also a director in the Group are developing their own very first private residential real estate project- Bukoto Living.
Bukoto Living is a multimillion dollar project, consisting of 9 floors of 27 two, three, four and five bedroom units- all for sale.
Kwame Ejalu's Kent Holdings, acquires Alexander Forbes' Ugandan unit; rebrands to Zamara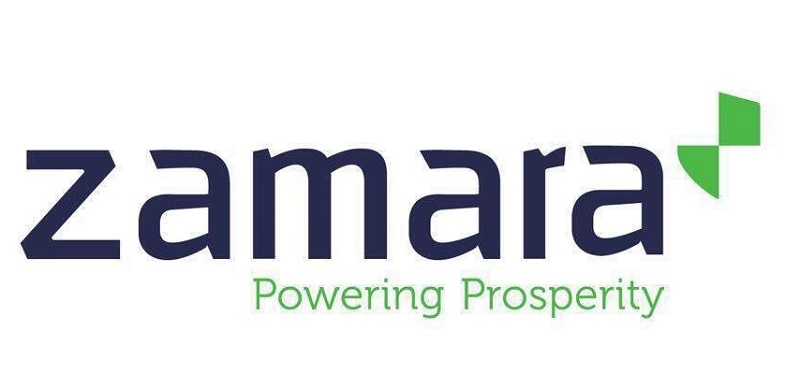 Alexander Forbes Financial Services Uganda Limited is now Zamara Actuaries, Administrators and Consultants (U) Limited.
This follows the ongoing exit of the South African financial services group from Uganda and the sale of their 51% stake in Uganda to Kent Holdings Limited- a Ugandan financial services group with interests in insurance brokerage and pensions management.
The two companies affirmed the sale, in a joint statement on August 21st, by Bonga Mokoena the Alexander Forbes Emerging Markets (AFEM) Chief Executive Officer and Kwame Ejalu, the Kent Holdings Limited Chairman.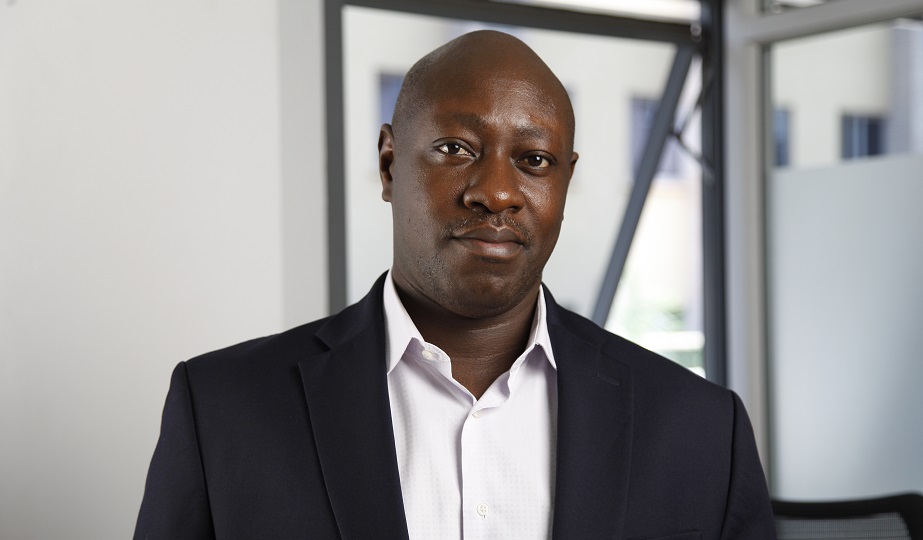 "Alexander Forbes Emerging Markets (AFEM) and Kent Holdings are pleased to announce that an agreement has been reached on a sale of shares to Kent Holdings Limited. On 2 July 2019, a sale of shares agreement was executed in terms of which, AFEM sold 51% in Alexander Forbes Financial Services Uganda Limited, to Kent Holdings Limited, a co-shareholder in Alexander Forbes Financial Services Uganda Limited," read the statement.
Kent Holdings, previously owned 49% of the Ugandan operations.
The statement however said that "the sale of shares agreement is subject to fulfilment of conditions precedent."
"The terms and conditions of the sale agreement remain confidential," both executives announced, but confirmed that Alexander Forbes has effected a name change and will now be known as Zamara Actuaries Administrators and Consultants (Uganda) Limited.
The name change was gazetted on 17th July 2019.
"Alexander Forbes Financial Services (Uganda) Limited, has been by a special resolution passed on 10th July 2019 and with the approval of the registrar of companies changed its name to Zamara Actuaries Administrators and Consultants Limited- 17th July 2019," reads General Notice No. 762 of 2019, extracted from the Gazette.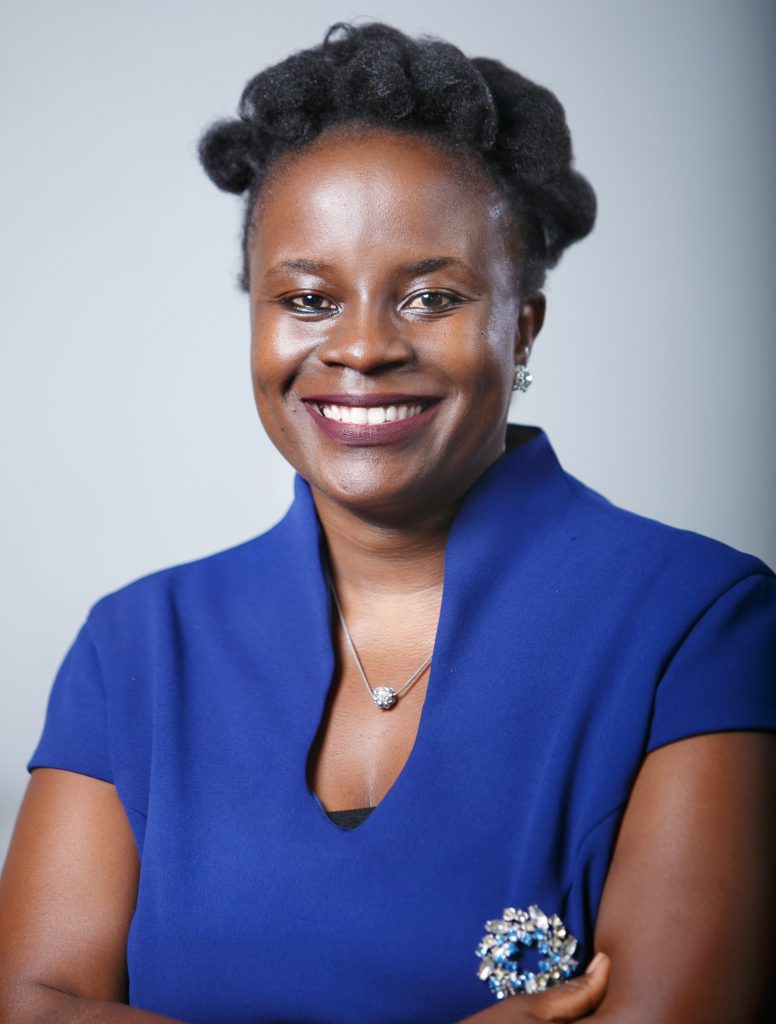 In a separate announcement, media announcement run in the local dailies, Zamara also confirmed their entry into the Ugandan market, promising that they called "fresh perspective in the delivery of financial services in Africa."
Who is Zamara?
According to their media announcement, the Zamara Group is a specialised financial services group providing actuarial advice and retirement administration solutions in financial services, umbrella retirement solutions, investment and risk sectors to individuals, corporates, parastatals and retirement fund clients.
The firm currently administers assets in excess of KSh. 280 billion an equivalent of UGX 9.995 trillion and is the only actuarial, consulting, accounting and pension administration firm in Kenya to be ISO 9001:2015 certified.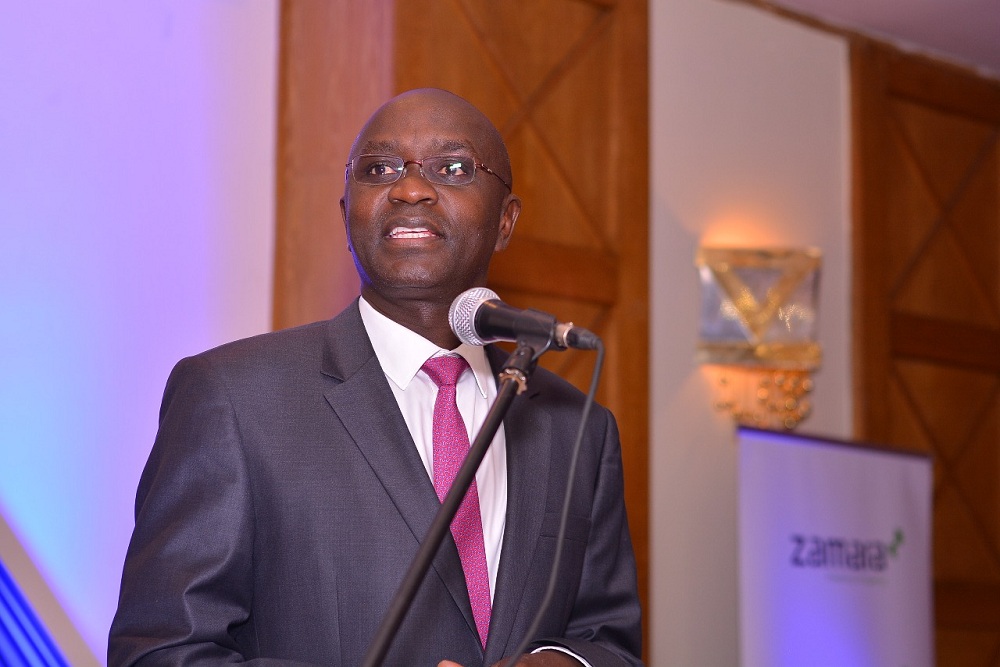 Uganda is the sixth Zamara operation after Kenya, Nigeria, Rwanda, Tanzania and Malawi. Zamara started operations in Kenya over 23 years ago as Hymans Robertson and later changed to Alexander Forbes (East Africa) Limited before renaming to Zamara Actuaries, Administrators and Consultants Limited, following the exit of Alexander Forbes from the Kenyan market in 2017.
For four consecutive years, Zamara, their umbrella fund, the Zamara Fanaka Retirement Fund (formerly Alexander Forbes Retirement Fund) and Zamara Vuna Pension Plan (formerly Alexander Forbes Vuna Pension Plan), Zamara's individual pension plan have been variously awarded in Kenya's Think Business Awards.
A brand that embodies a fresh perspective on the delivery of financial services
Commenting on the entry of Zamara into Uganda, Kwame Ejalu, the Kent Holdings Chairman said: "We are enthusiastic about this partnership between Kent Holdings and Zamara Group as it marks the entry into Uganda, of a formidable brand that embodies a fresh perspective on the delivery of financial services in Africa. This partnership blends Kent Holdings' 22 years of local experience and strategic leadership with Zamara's 23-year African heritage and technical capacity, to deliver innovative and excellent services to our clients, underpinned by simplicity, empathy and trust," adding: "Zamara Uganda will now add to our portfolio pan-African expertise, actuarial services and other online solutions that we previously did not offer."
Asked if Zamara had acquired the stake, previously held by Alexander Forbes, he said he would comment on this after "the Alexander Forbes-Kent Holdings transaction is fully complete and all conditions precedent are fulfilled."
Ejalu however said that Zamara Uganda inherits and will continue to run a managed private pension funds sector in Uganda and managed assets under administration portfolio in excess of UGX380 billion- roughtly 40% sector market share.
James Olubayi, the Zamara Group Executive Director said that the Zamara Group looked at Uganda as "one of the key strategic regions in the market for growth of the group."
"Zamara aims to elevate the quality of advice and solutions offered to stakeholders and inevitably be a game changer for clients it serves in Uganda. We look forward to the extended partnership with Kent Holdings, clients, stakeholders across Africa," he said.
Miriam Ekirapa Musaali, Chief Operating Officer, Zamara Uganda who previously was the Alexander Forbes COO said "We remain the same enthusiastic, energetic, creative team that is committed to serving our clients in Uganda. We will no doubt continue to offer superior consulting, advisory and administration services to pension funds in Uganda and further enhance our offering and advice to truly world class levels."
Geologist, Proscovia Nabbanja appointed as UNOC caretaker CEO
Proscovia Nabbanja, the Chief Operating Officer at the Uganda National Oil Company (UNOC) has been appointed by the board as the interim caretaker CEO.
Wholly owned by the Government of Uganda, UNOC is a limited liability company whose prime purpose is to handle the Government of Uganda's commercial interests in the petroleum sector and to ensure that the resource is exploited in a sustainable manner.
Nabbanja steps into the shoes of Dr. Josephine Wapakabulo who resigned in May this year over- what she said was the need to focus on family and pursue new opportunities.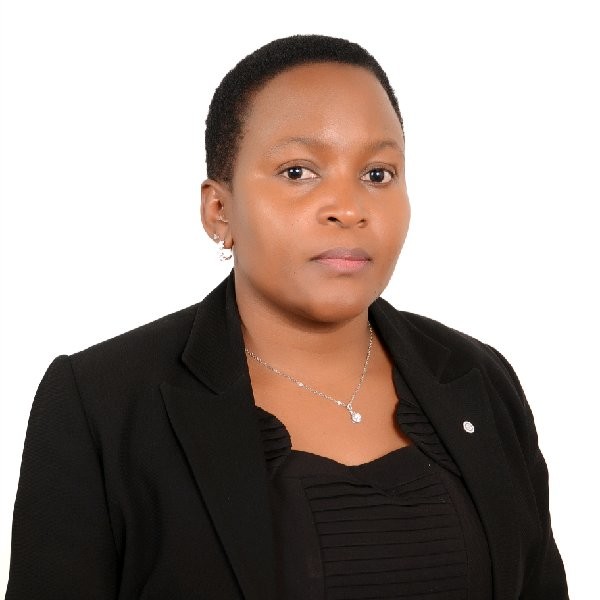 Some insiders however say although Dr. Wapakabulo was an engineer by background, with a PhD in Information Science from Loughborough University and a Global Executive MBA from the prestigious
Institut Européen d'Administration des affaires (European Institute of Business Administration) INSEAD, she was seen by many of the oil & gas experts at UNOC, many of whom were part and parcel of oil & gas story and history, as an outsider and imposed upon them by president Museveni.
This resistance could have fast-tracked her self-ejection.
Who is Nabbanja?
Nabbanja has been in the COO role at UNOC since November 2016.
Before that, she served as a geologist at the Petroleum Exploration Development and Production (PEPD) of Ministry of Energy for 15 years, rising to the level of Principal Geologist, a role she held between April 2015 and October 2016.
A holder of Bachelor of Science in Geology & Chemistry from Makerere University, Nabbanja also holds an Msc, Petroleum Geoscience from the Imperial College London as well as a Master of Business Administration (MBA) from the Imperial College Business School.
She also holds a Diploma in Management of Petroleum Operations and Development from PETRAD Norway.
CEO OF THE MONTH: A tale of Fabian Kasi's 9 years at Centenary Bank and the making of Uganda's 2nd largest bank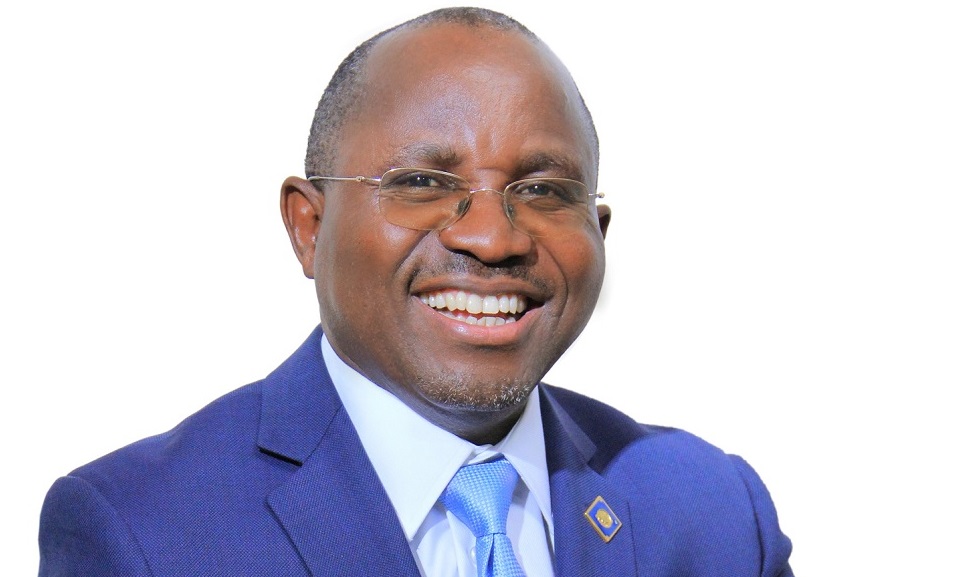 Centenary Bank's soft-spoken Managing Director, Fabian Kasi, this August, starts his 10th year at Centenary Bank- 10 years of impressive growth, whichever way you look at it.
Kasi, was among the first crop of indigenous CEOs to head the top 10 banks in the late 2000s- previously, a preserve of foreigners- mainly Kenyans. At the time, he became CEO in 2010, he was one of only three Ugandan CEOS of the top 10 banks- the other being Juma Kisaame (dfcu) and Nicholas Okwir (Housing Finance Bank).
Thanks to him and other good performing Ugandan CEOs, who broke the glass ceiling, today there are five Ugandan CEOs of the top 10 banks, but perhaps more importantly, the top three banks are all led by Ugandans.
Other than Centenary Bank, the No.2 bank, Stanbic Bank, Uganda's largest bank is headed by Harvard alumni Patrick Mweheire and dfcu Bank, in the 3rd position is headed by Mathias Katamba.
Just like Kasi, Katamba is also a home-grown CEO, who rose through the ranks and different banks.
Unlike the two other banks, Centenary Bank is also majority Ugandan owned- 70.1%. The Registered Trustees of 19 Catholic Dioceses in Uganda (38.5%), the Registered Trustees of the Uganda Episcopal Conference (31.3%) and 4 other Ugandan individuals own 0.4%.
ALSO READ: Money men: The 8 gentlemen who control 77% of Uganda's banking industry https://www.ceo.co.ug/money-men-the-8-gentlemen-who-control-77-of-ugandas-banking-industry/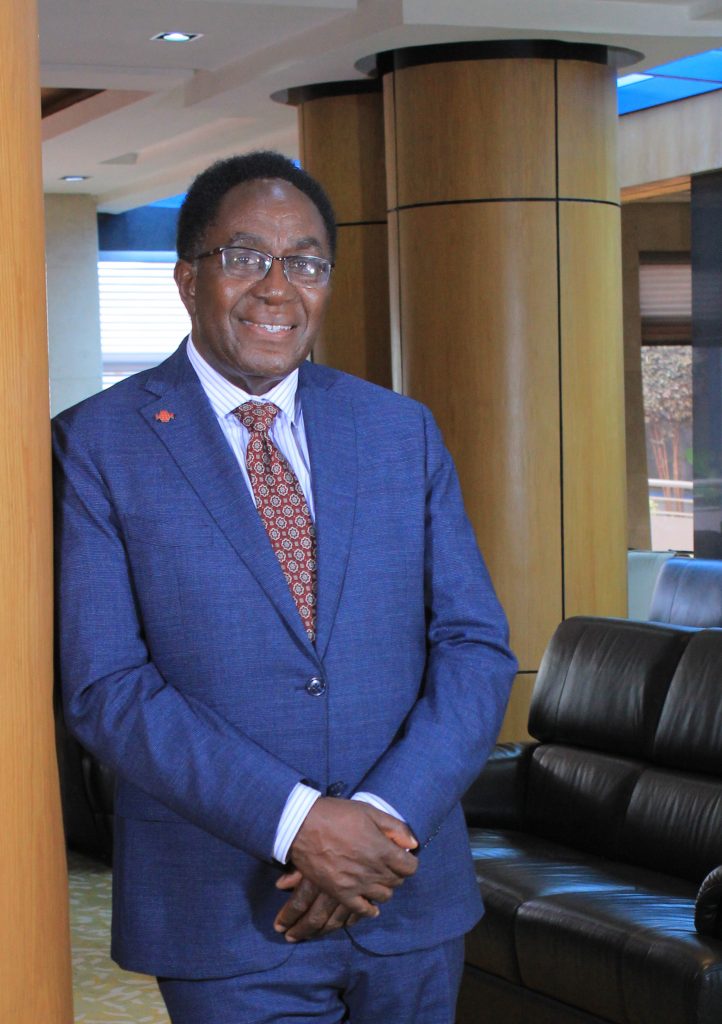 The remaining shares are owned by SIDI- Solidarite' Internationale pour le Development et l'Investissement (International Solidarity for Development and Investment) based in France that owns 11.6% and STICHTING HIVOS-TRIODOS FONDS, an investment fund, specializing in investing in microfinance and trade finance, managed by Triodos Investment Management in the Netherlands, owns 18.3%.
From fourth to the second largest bank in Uganda
During the 9 years of Fabian's reign the number of customers, has grown by 63.4% from 1,003,295 that he inherited in 2010 to 1,639,602 customers at the end of 2018- a compounded annual growth rate (CAGR) of 5.6%.
The number of branches has also grown from 48 in 2011 to 73 at the end of 2018, backed up by 179 ATMS at 132 locations across the country.
Fabian has also embraced digital banking and has over the last 5 years invested heavily in digital banking with a view to decongest the banking halls and ATMS- which is perhaps one of the bank's greatest undoings.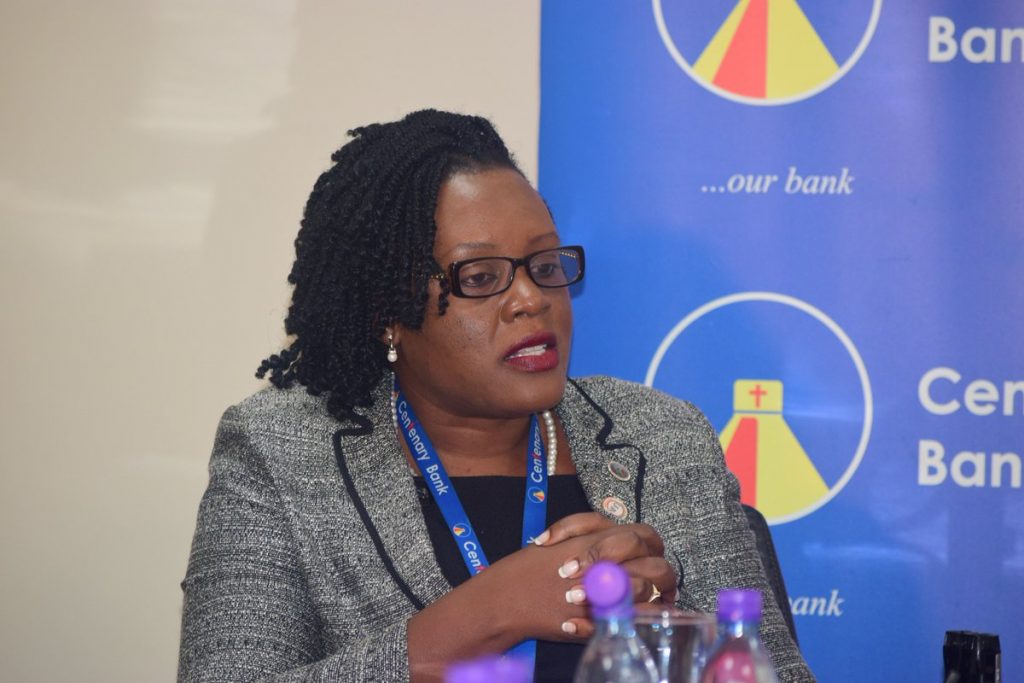 In October 2015, the bank launched its flagship Centemobile banking platform that enables clients to transact and access banking services on their mobile phones, whenever and wherever they are, as long as there is network coverage. The platform by end of 2018, had 701,801 registered customers of which 144,192 were active with 1,268,833 transactions by end of December 2018- accounting for 30.1% of the bank's transactions.
The bank also closed 2018 with 2,404 registered banking agents all over the country.
ALSO READ: Earnings of CEOs and Executive Directors of 23 of 24 of Uganda's banks: https://www.ceo.co.ug/exclusive-earnings-of-ceos-and-executive-directors-of-23-of-24-of-ugandas-banks/
These innovations and an aggressive expansion strategy, has seen customer deposits grow 4 times or 261.8% from UGX630.8 billion in 2010 to UGX2.3 trillion in 2018- an annual compounded growth rate of 16.4%.
Growth in deposits, has facilitated a 261.8% growth in lending from UGX395.8 billion to UGX1.53 trillion in the same period- allowing the bank whose 75% of income is derived from interest income, to grow by 200.4%, from UGX189.1 billion in 2010 to UGX568.2 billion at the end of last year. Profitability over the 9 years has also grown by nearly four times or 266.1%, from UGX29.4 billion in 2010, to UGX110 billion in 2016, declining minimally to UGX100.1 billion in 2017 and closing 2018 at UGX107.6 billion. Overall, profits have grown by an average 15.5% annually- above the industry average.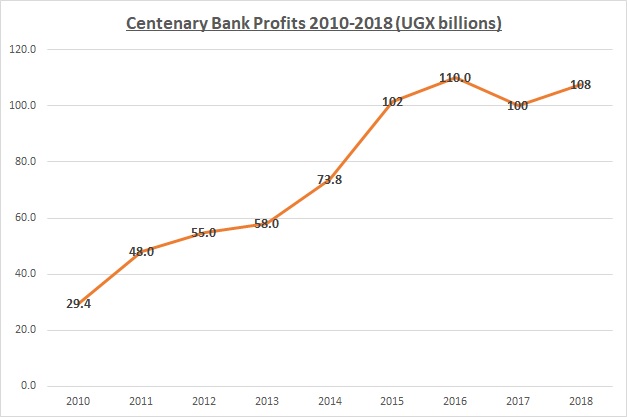 The bank's asset base has as a result also grown by nearly 4 times or 292.8%, from UGX807.2 billion in 2010 to UGX3.2 trillion in 2018- an annual CAGR of 16.4%.
This impressive growth, led by an all Ugandan trio- Fabian, together with Simon Kagugube, the Executive Director and Prof. John Ddumba Ssentamu the board chairman for the 9 years, has seen Centenary Bank move from the fourth largest bank by assets- UGX807.2bn and 7.12% market share in 2010 to the second largest bank with UGX3.2 trillion and 11.3% market share at the end of 2018.
To put this into perspective, by end of 2018, Centenary bank was larger than the Ugandan asset base of 11 banks at the bottom of the chain combined i.e. Ecobank, United Bank for Africa, Tropical Bank, Exim Bank (Formerly Imperial), NC Bank, Guaranty Trust Bank, Finance Trust Bank, Bank of India, Commercial Bank of Africa, Cairo International Bank and ABC Capital Bank.
The 11 banks together had UGX2.6 trillion in assets.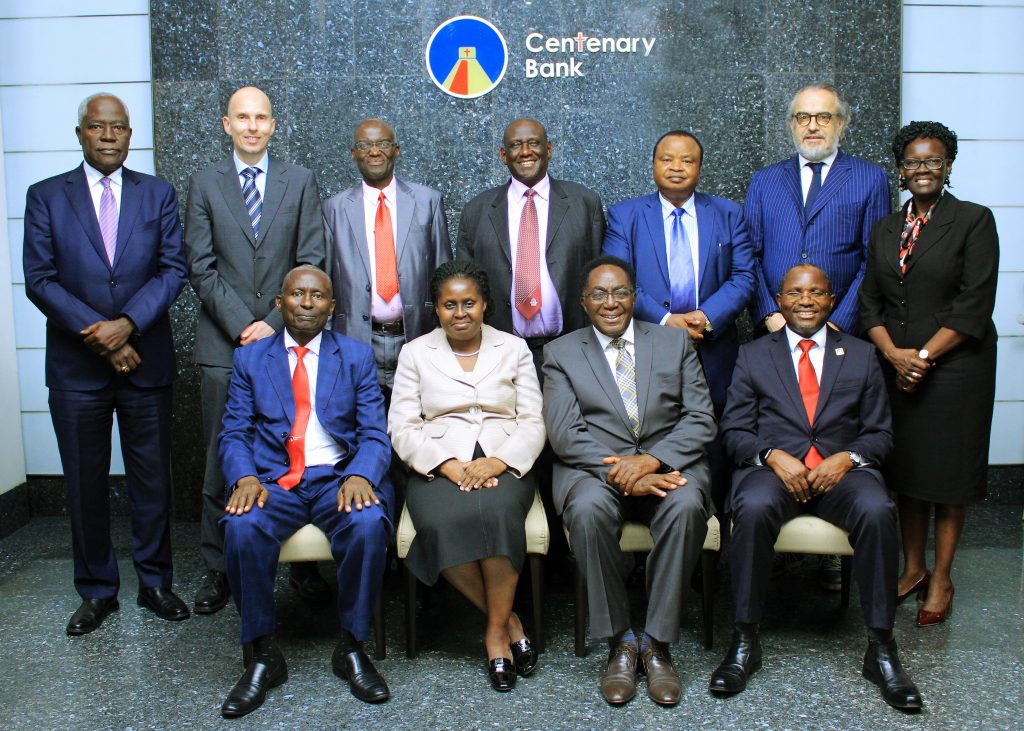 The bank has also jumped from the fourth biggest deposit taker- UGX630.8bn and 7.82% market share in 2010, to become the second biggest deposit taker, receiving UGX2.28 trillion and 11.7% of industry deposits at the end of 2018.
At the end of 2018, Centenary, had also grown from being the fifth biggest lender with UGX395.8bn loan book and 7.32% market share in 2010 to become Uganda's second biggest lender with UGX1.52 trillion lent out, translating into 12% market share.
As a result, the bank has also moved from being the fourth most profitable bank- UGX29.3bn and 10.3% market share in 2010 to the second most profitable bank with UGX107.6 billion or 14.3% of industry profitability.
But who is Fabian Kasi?
Fabian has been a banker almost all of his working life.
He started as a Banking Officer at Bank of Uganda in 1992. After eight years, he briefly worked as a Director of Finance & Administration at Finca Uganda, a global microfinance organisation, before heading out to Rwanda's Banque Commerciale du Rwanda (BCR) as CFO.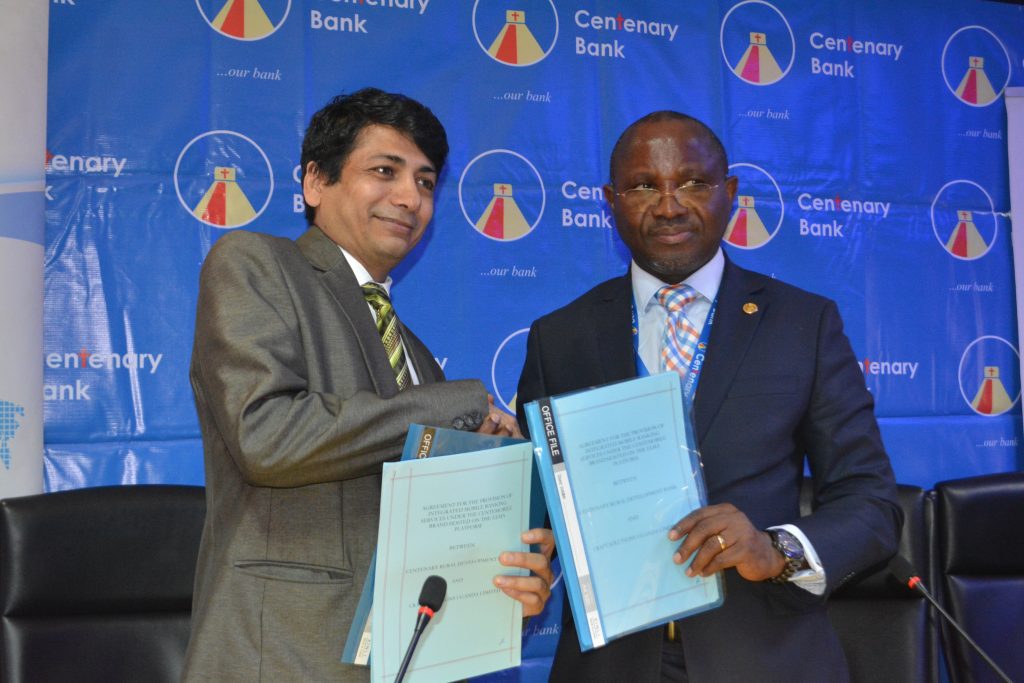 After just 9 months in Rwanda, he was appointed the Managing Director for Finca a job he held for 8 years and 3 months.
He was appointed Centenary Bank Managing Director in August 2010.
He holds a Bachelor's degree in Commerce and Accounting from Makerere University, as well as an MBA from the University of New Castle in the UK.