Spreading Ugandan fragrance worldwide: Rosebud looks to China for new flower market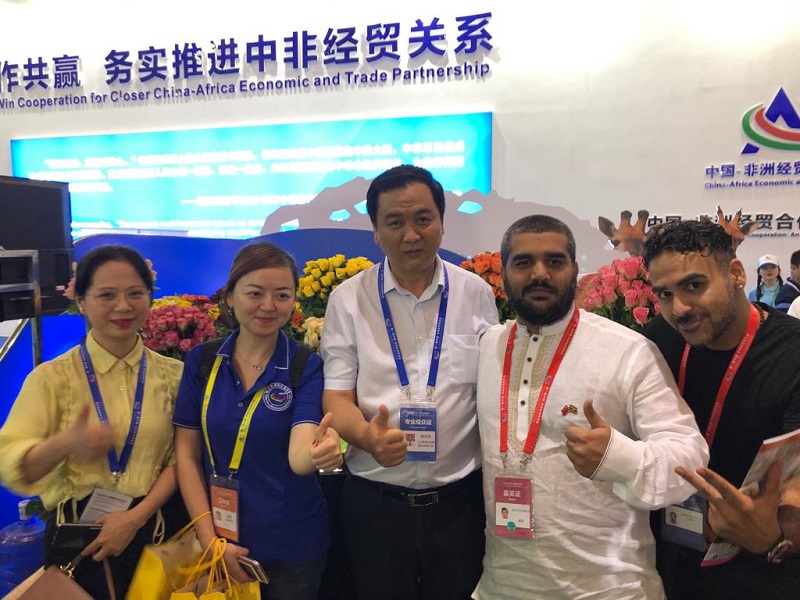 Following recent expansion, at their 80-hectare farm at Ssisa Subcounty, Wakiso District, Ruparelia Group's Rosebud, is now looking to China to expand its export market.
Rajiv Ruparelia, the Group Managing Director, who just returned from the recently ended first China-Africa Economic and Trade Expo in Changsha, the capital city of central China's Hunan Province, told CEO East Africa Magazine that his company was looking to adventure into the huge Chinese market.
"China is a huge market and thus requires supplies for its local consumption across all fronts. We are also trying to bridge the trade deficit between Uganda and China; instead of all ways looking at China as a place to buy goods, why not look at it as a place to supply as well?," Rajiv said.
A total of 84 deals worth USD20.8 billion were reached in trade, agriculture, tourism and other fields during the three-day expo, according Xinhua News Agency- the official state-run press agency of the People's Republic of China.
Experts, businessmen and officials from China and 53 African countries attended the expo.
Rajiv, said that with 80 hectares, under green houses and 500,000 stems of 16 rose varieties a day, his company was in good position to meet any new demand.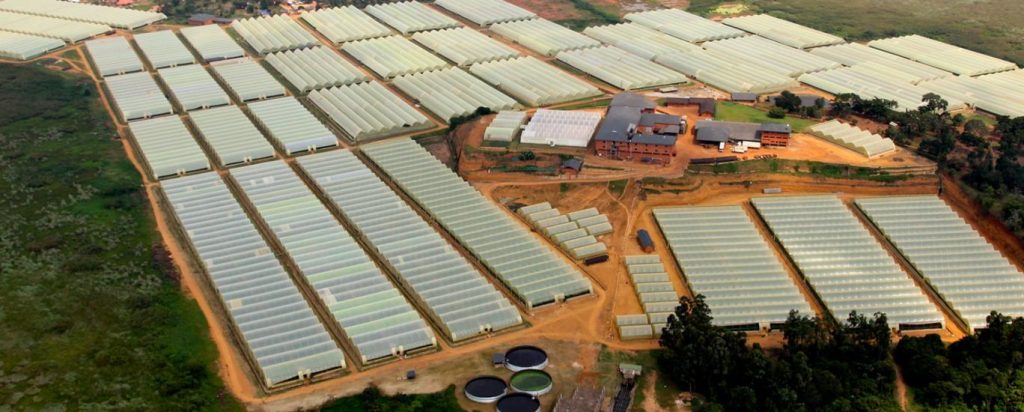 "We currently supply to the European market, but now we are looking to supply our roses into China- it is a huge potential, a huge market. Our main competitive advantage is our consistency, in the supply and production as well as our quality assurance," he told Chinese media at the expo.
"We can now guarantee our roses to remain fresh for 10 days from the time they arrive in China and if there is a problem, we will replace them for free to our wholesalers or clients," he said.
Rosebud, who is Uganda's largest flower exporter, with about 40% of the USD61 million flower export sector, recently upgraded its fully automated irrigation system and added new conveyor belt systems and outdoor cold-room units to improve flower handling.
The company in 2017 received a Free Zone licenses from Uganda Free Zones Authority.
Trade deficit with China
Uganda has a severe deficit with China. Export earnings from China, reached an all-time high of USD66 million in 2014 but have since been in a mixed show, declining to USD27 million in 2016, then picking up slightly and closing 2018 at USD32 million.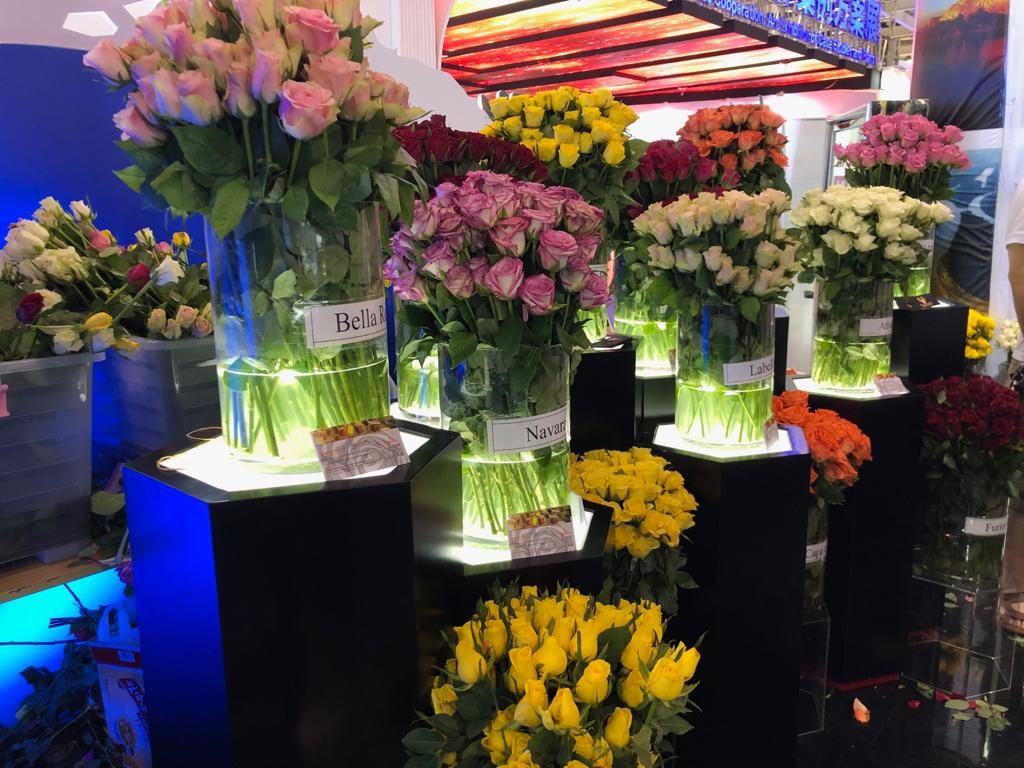 Ugandan export earnings from China in 2018 stood at USD32 million compared to a USD1,014 import bill from China.
According to statistics website, https://tradingeconomics.com Uganda's main exports to China are raw hides and skins and some leather at USD13.59million in 2017. Others, that year were horticulture products (oil seed, fruits, grain, seed and fruits) at USD7.77 million and Coffee, tea, mate and spices USD2.44 million as well as plastics (USD2.20 million).
Flowers and other live plant products only accounted for USD1.13 million.
At USD61 million, export earnings from flowers, the sector is Uganda's 6th biggest export dollars earner after gold (USD515 million), coffee (USD436 million), fish (USD172 million), maize (USD107 million), beans (USD99 million) and tea (USD89 million).
Although Uganda earned USD132 million from exporting oil products, these were merely re-exports.
Profile: Rajiv Ruparelia (29), Managing Director, Ruparelia Group
Born on January 2, 1990 Rajiv Ruparelia (29 years), graduated in Financial Management from London's Regent's University.
In 2017, at the age of 27, the heir-apparent to the Ruparelia Group empire, valued at over USD1 billion was appointed the Group Managing Director, to oversee the group's 28 different businesses- ranging from financial services, real estate, education services, hospitality, agriculture and media/broadcasting.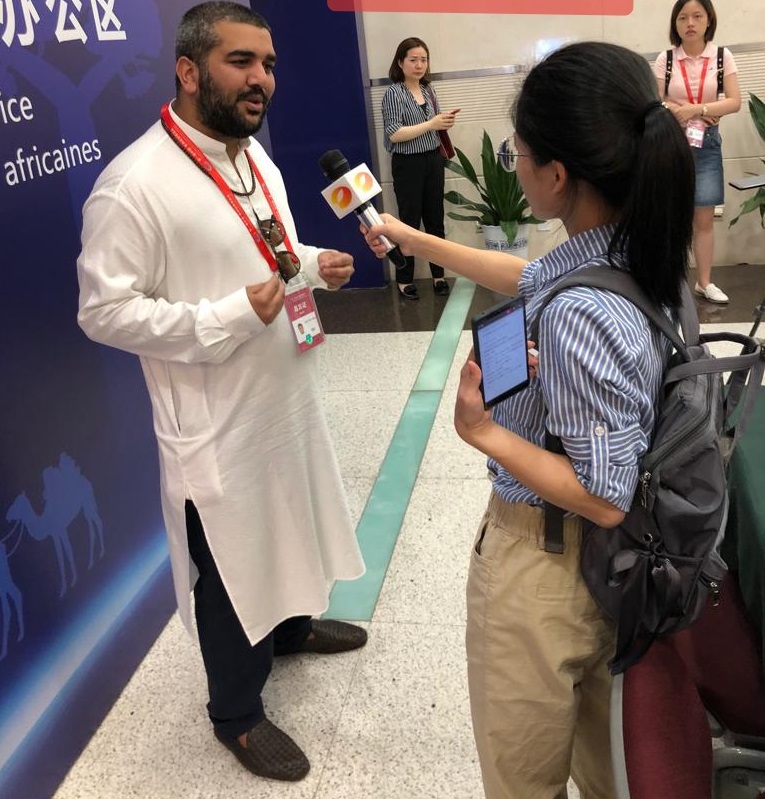 He is married to his long-time fiancé Naiya Khagram.
In 2018, he was instrumental in the setting up of Premier Recruitment- a private external labour recruitment company, to tap into the $1.24 billion (UGX4.5 trillion) industry.
Other than leading the group's expansion, largely in the real estate sector, Rajiv is a businessman in his own right. He, together with his sister, Sheena Ruparelia, also a director in the Group are developing their own very first private residential real estate project- Bukoto Living.
Bukoto Living is a multimillion dollar project, consisting of 9 floors of 27 two, three, four and five bedroom units- all for sale.
Why Absa tapped Nazim Mahmood, to complete its separation with Barclays in Uganda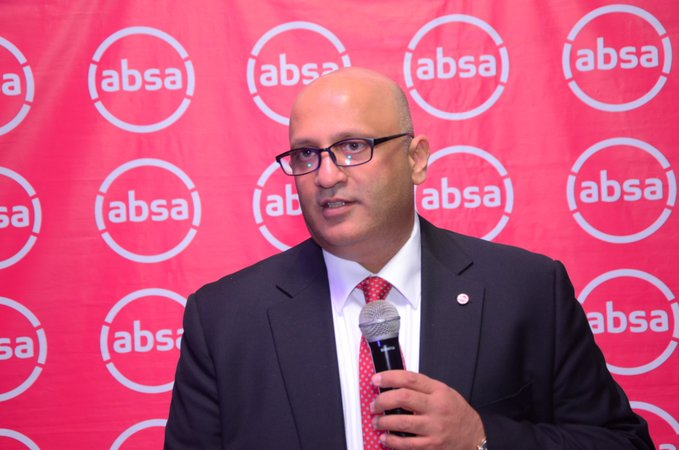 When it comes to migration, integration and rebranding, Barclays Bank has had a nasty experience in Uganda before. The 2009/10 integration of newly acquired Nile Bank into Barclays was such a pandemonium that at some point it sparked false fears that the bank was closing- but all that is in the past.
Barclays Bank has since stabilized today. It is the 5th largest bank by assets, lending, customer deposits and profitability, with approximately 10% market share on all those parameters. It, in 2018 registered UGX2.8 trillion in assets, UGX1.2 trillion in lending, UGX1.8 trillion in deposits and UGX69 billion in profits.
This time, with Barclays Bank metamorphosing into Absa, the powers that be know better than repeating the mistakes of the past and they couldn't have tapped on a better person than Nazim Mahmood to head the Ugandan execution.
Mr. Nazim Mahmood was in June 2019 appointed as Managing Director/Chief Executive Officer replacing Mr. Rakesh Jha who had served Barclays for four and half years, leaving the bank in a solid position.
During Jha's time (2018 to mid-2019), Barclays, saw a Compound Annual Growth Rate (CAGR) of 13.3% in assets- on the back of a 63% growth in deposits and 98% growth in lending as at end of 2018.
Profitability grew by 67.4% as at end of 2018.
Not only does Nazim, come in with a wealth of retail, SME and corporate banking experience, spanning nearly two decades in between 3 global banking giants (Citibank, Standard Chartered and Barclays) in Asia and Africa, but he also possesses prior Ugandan experience, having worked as Director Retail & Business Banking (Commercial & SME) at Barclays Uganda, between August 2013 and August 2017. It is from here that he rose to Barclays Africa, Headquarters in Johannesburg as the Director Core Banking Transformation in charge of Greater Africa.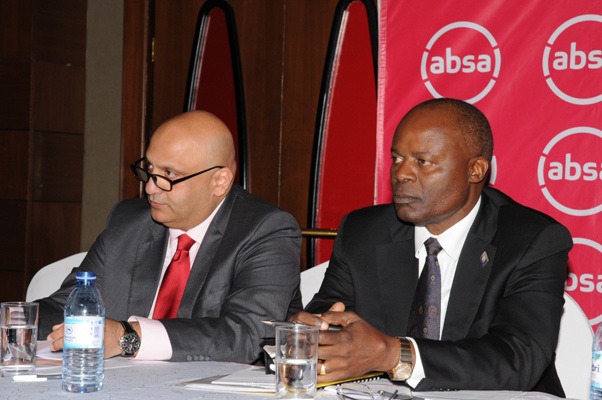 It is perhaps his most immediate job as Director Core Banking Transformation, which made him more suitable for the Barclays Bank Uganda top job, whose key KPI is the delicate transition from Barclays Uganda to Absa Uganda, a process that the bank says will be completed by mid-2020.
Core banking is at the heart of modern banking especially in today's world where banks are racing to provide seamless banking across multiple branches and branchless channels- both in-country and across the world and as such the migration from Barclays to Absa would first of all have to be seamless in-country but more importantly allow Barclays customers to continue transacting globally in the new Absa environment.
As Director Core Banking Transformation he was closely involved in the successful migration of banking platform of six African Barclays/Absa subsidiaries- Botswana, Ghana, Mauritius, Tanzania, Seychelles and Zambia – from Barclays Plc's data centre in the United Kingdom to Absa's data centre in South Africa. This migration, which took place during 12th to 14th April, entailed moving customer transaction-processing capability and data from IT systems owned and housed by Barclays to systems owned by Absa in South Africa- a delicate process that Absa announced had been successful on 16th April 2019.
Between 18th – 19th May 2019 Nazim was also involved in the successful migration of digital channels and their respective account origination applications used by ten African subsidiaries — Tanzania, Ghana, Botswana, Zambia, Mauritius, Seychelles, Uganda, Kenya, Mozambique and National Bank of Commerce in Tanzania (NBC) (majority owned by Absa) — from the Barclays PLC data center in the United Kingdom to Absa's data centre in South Africa.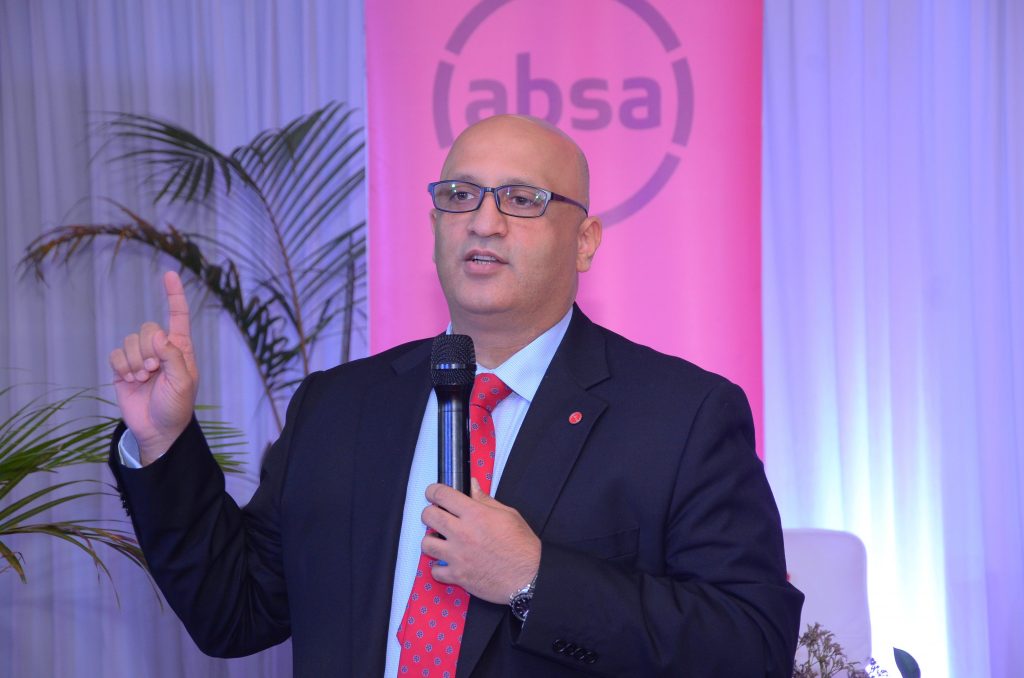 With the heart and nerve centre of the transition done, Absa on 07th June 2019 announced that the programme to separate from Barclays PLC was 69% complete, with 184 of the 266 projects having been successfully delivered, two years into the three-year programme.
So the decision to bring Nazim to Uganda, to head Barclays' full integration into Absa was just in time, as Absa now moves into the phase of actual name change and subsequently the blue to red transition.
Part of the Absa Group's separation agreement with Barclays PLC was to remove the Barclays brand from all assets by mid-2020 at the latest.
Nigeria was on July 3, the first market out of South Africa to fully change over to Absa.
About Nazim Mahmood
He started his banking career as the Credit Policy Head at Citibank, Karachi Pakistan (2002 – 2005) from where he became the Head of Risk Management, SME & Secured at Standard Chartered Bank in Dubai, UAE.
He then joined Barclays, as the Head of Branch Banking & Investments in Cairo, Egypt (August 2007 – September 2008) and went on to become the Head of Retail Business Development – Emerging Markets within the same bank. Between February 2009 and September 2011, he rose to become the Regional Head of Credit Operations at Barclays, Egypt.
From August 2010 to July 2013, he rejoined Standard Chartered Bank as the General Manager, Priority & International Banking in Karachi, Pakistan and in August 2013, he made a comeback to Barclays Africa, this time as the Director Retail & Business Banking (Commercial & SME) at Barclays Uganda.
In September 2017, he left for Barclays Africa, in Johannesburg to work as Director Core Banking Transformation, Greater Africa, his most immediate position before being appointed Managing Director / Chief Executive for Barclays Bank Uganda. The seasoned banker holds an MBA (Finance) from the Bentley University's Graduate School of Business as well as a bachelor's degree in business administration from the University of Massachusetts, Amherst in the United States of America.
Meet Paddy Muramiirah, the man spearheading Crown Beverages' aggressive comeback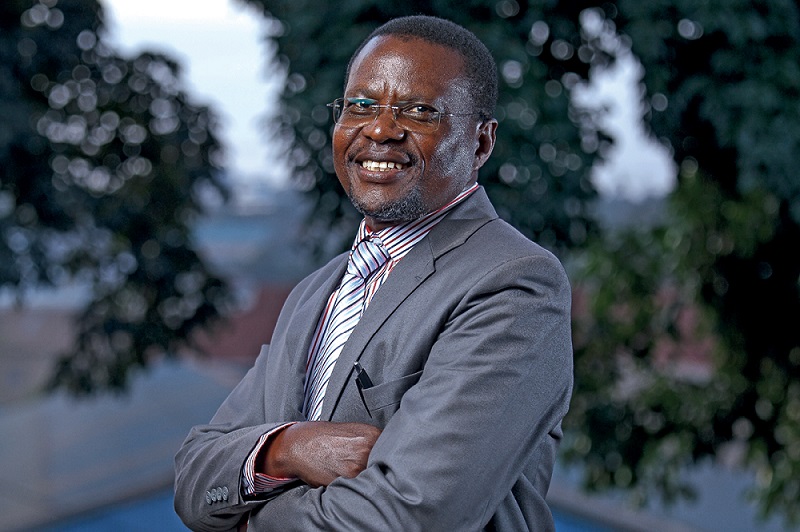 Engineers; Mechanical Engineers at that, rarely make it to the top leadership levels, unless of course it is an engineering firm.
For brands in the Fast Moving Consumer Goods (FMCG) categories such as soft drinks or alcohol where the flamboyance and exuberance of the brands is one and the same with that of the brand guardians, the top jobs have often been reserved for marketers and sales people and every once in a while, CEOs with a finance background.
Not that there is anything wrong with the Engineers, but somehow, since the marketers are already customer facing, it is easy to keep it that way. In fact one, can in Jesus' speak say, it is easier for a camel to go through the eye of a needle than for an engineer to become a star-performing CEO of an FMCG brand.
Such was the mythical pessimism that greeted Crown Beverages' Paddy Muramiirah, when he was appointed Chief Executive Officer in November 2016.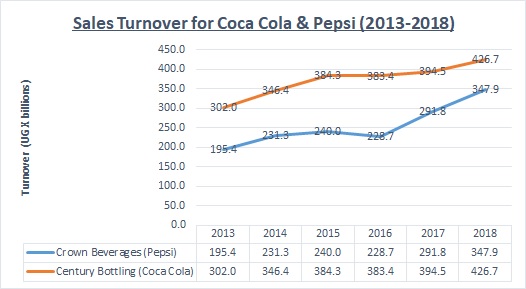 But Amos Nzeyi, the Executive Chairman and one of the company's shareholders, knew better. While announcing Muramiirah's appointment then, he said, that he had emerged the best from a number of applicants because of his "his leadership, immense experience and knowledge" in the carbonated soft drinks industry as well as his "strong track record."
"Mr. Muramiirah has demonstrated throughout his career the ability to work successfully, designing and leading strategies which resulted in impressive value creation. And given his credentials, I am certain he will make a significant contribution to the role and create the next chapter of CBL's story of success; Mr. Nzeyi said.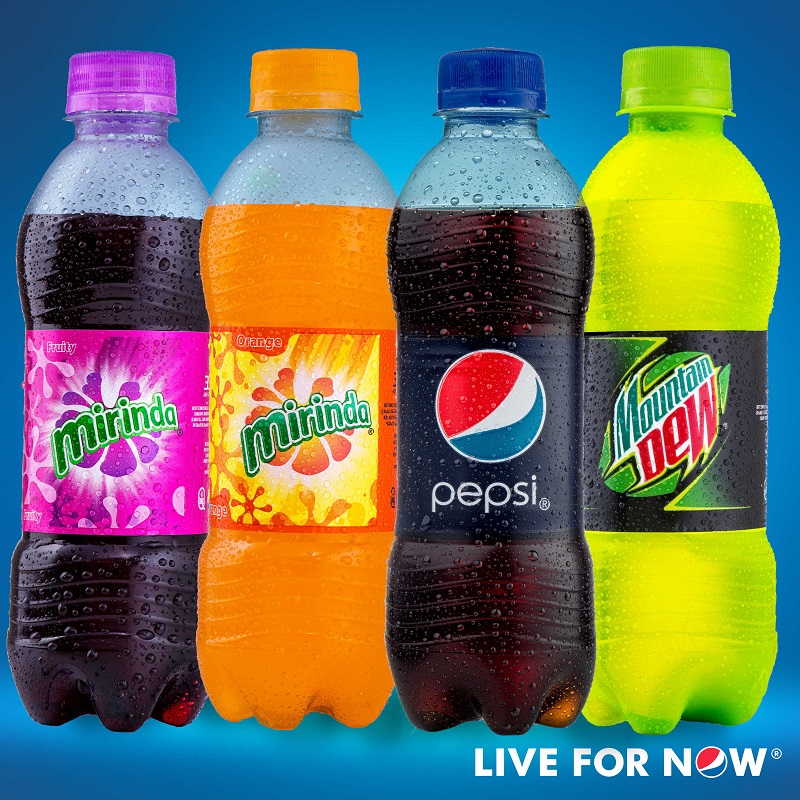 Creating value and the next chapter of CBL's story of success
Muramiirah, a Mechanical Engineer by training, joined CBL in 2005 as the head of operations and rose through the ranks. He has also overseen the company's aggressive production expansion throughout the years.
At the time Muramiirah becme CEO, CBL was year in, year out, losing ground to their archrivals, Century Bottling Company Limited the bottlers of Coca Cola. For example between 2013 and 2016, while Crown Beverages' Compounded Annual Growth Rate (CAGR) in sales turnover was 4%, Century Bottling was growing at an average 6%, thus widening the space and share of wallet gaps between the 2 cola archrivals who between them control an estimate 80% of the soda market in Uganda.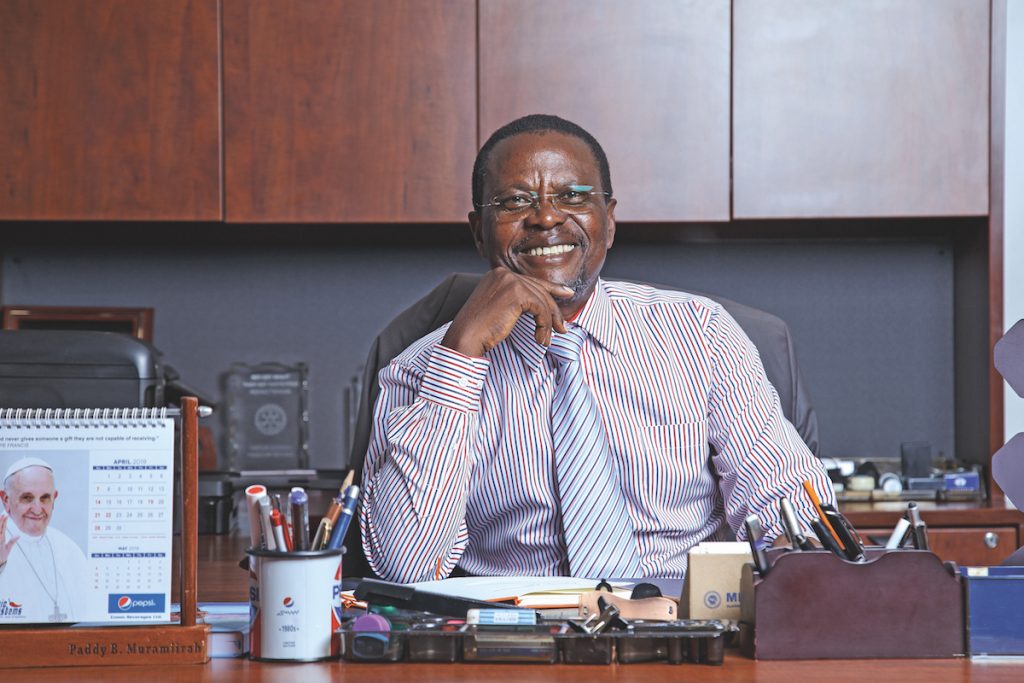 In 2013, while Century Bottling sold UGX302 billion worth of drinks, Crown Beverages sold UGX195.4 billion- a variance of UGX106.6 billion. Century made a UGX13 billion profit, while Crown made UGX15.4 billion. In 2014, the sales turnover gap widened to UGX115.1 billion, as Century sold UGX346.4 billion and Crown Beverages UGX231.3 billion. Both companies made UGX7.3bn in profit.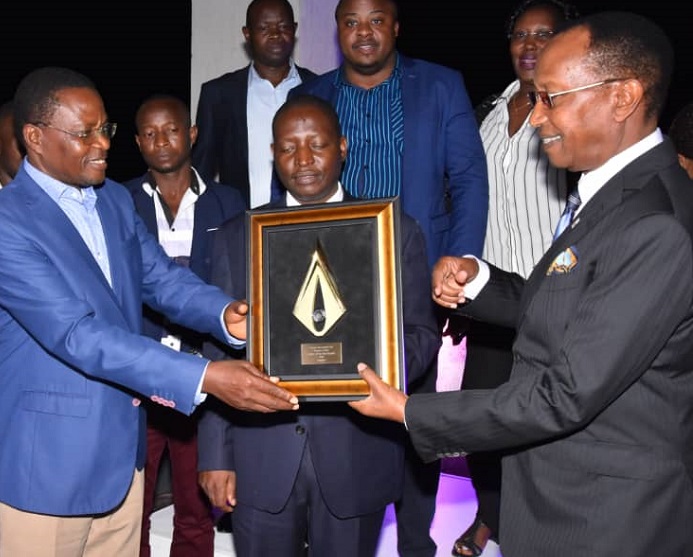 In 2015, Century sold UGX384.3bn while Crown turned over UGX240 billion- widening the market share gap by UGX144.3 billion. That year Crown made a trifle UGX 100 million in profit, while Century made a handsome UGX20.2 billion in net revenue- their highest in recent history, if not the highest ever!
In 2016, the year Muramiirah was appointed CEO, both companies slowed down in turnover- Century by .23% to UGX383.4 billion and Crown Beverages by 4.7% to UGX228.7- creating an even wider gap between the two companies' sales turnover of UGX154.7 billion- the highest ever in the companies' history in Uganda.
Crown however made a profit of UGX9.11 billion and Century UGX2.5bn.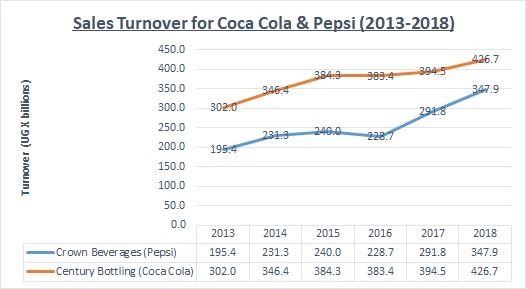 Within the first few weeks on the job, Muramiirah oversaw the company's biggest shakeup, letting go of several senior managers and went on to shock naysayers, by making a 28% come back in 2017 sales turnover to UGX291.8 billion while Coca Cola's only grew 3% from UGX383.4 billion to UGX394.5- reducing the gap between the 2 companies from UGX154.7bn to UGX 102.7bn- the lowest in 5 years.
Profit also grew by 69% from UGX9.1bn to UGX15.4 billion. Coca Cola on the other hand had profits turn to losses- from a profit of UGX2.5bn in 2016 to a loss of UGX800 million.
2018 saw yet another good year for Crown Beverages- a 19% growth in turnover, from UGX291.8 billion in 2017 to UGX347.9 billion. Century on the other hand grew by 8% from UGX394.5bn to UGX426.7bn and as a result the gap between the 2 rivals further shrunk, this time to UGX78.8bn- a historic low in over 5 years.
Crown Beverages also had, their most profitable year to date- UGX29.3 billion in profit, up 90.3% from the previous year.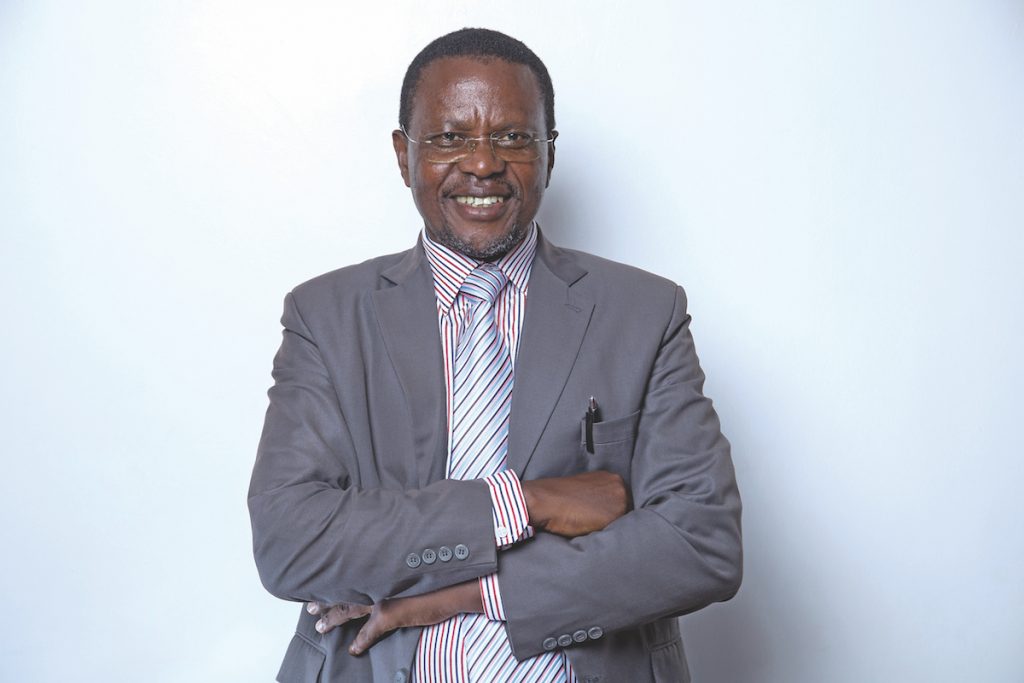 Thanks to this great performance, in June, 2019, the company won the PepsiCo Europe and Sub-Saharan African (ESSA) Bottler of the Year 2018 award. The company was also named the 1st Runner Up for the global PepsiCo Bottler of the Year award, beating over 200 other PepsiCo bottlers from all over the world.
Speaking at the ceremony to mark the milestones, Mr. Amos Nzeyi, the Chairman CBL commended the company's customers, staff, shareholders, partners and the government for their contribution to the success.
"The journey has just started," Mr. Nzeyi notified whoever cared to listen.
About Crown Beverages
Crown Beverages' is a franchisee bottler for PepsiCo Inc. in Uganda that bottles a range of carbonated soft drinks that include: Pepsi, Mountain Dew, Mirinda Fruity, Mirinda Orange, Mirinda Pineapple, Mirinda Green Apple, 7UP and Evervess Tonic. The products are available in returnable glass bottles and plastic/PET bottles.
They also bottle Nivana water in four variants namely; Tangerine, Strawberry, Still and Sparkling.
The company is 100% Ugandan owned; by Amos Nzeyi, Chris Kayoboke and Prof Maggie Kigozi, who in 1997 bought a 51% stake from South Africa's International Pepsi-Cola Bottler Investments and in 2001, acquired the remaining 49%.
The shareholders have since invested over $200 million (Ugx740 billion) in the business to date, creating the company into one of Uganda's top 20 taxpayers. According to Muramiirah in a recent media interview, the company has between 2013 and 2018 paid a total of UGX284 billion in taxes.
Orient Bank's Julius Kakeeto to head Post Bank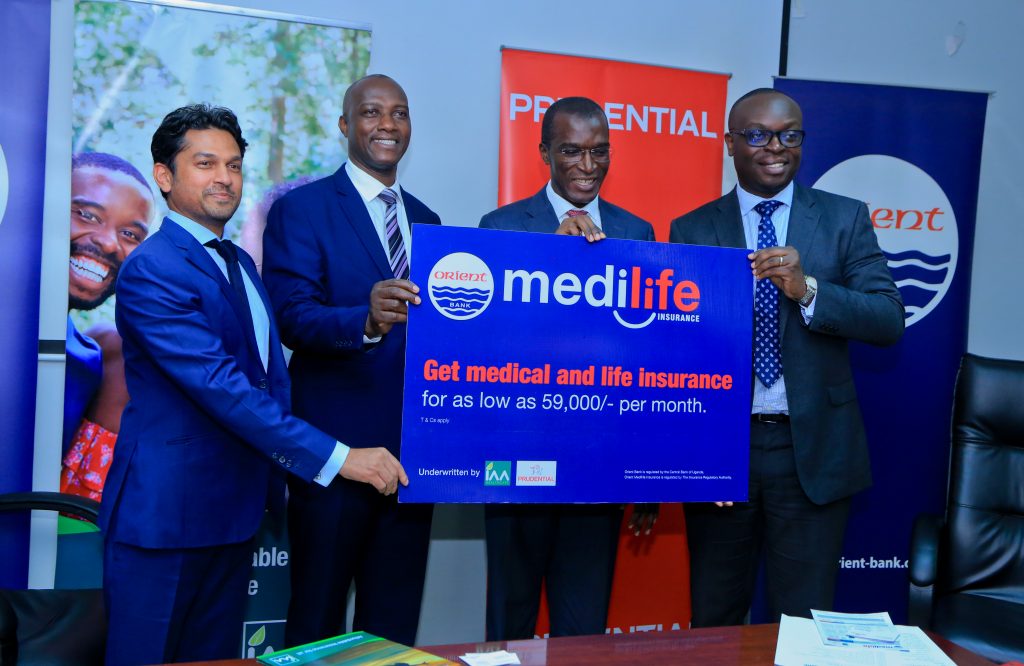 Julius Kakeeto, formerly Orient Bank Managing Director and Chief Executive Officer, is set to head the troubled Post Bank, CEO East Africa Magazine has learnt.
Kakeeto is to replace troubled Managing Director, Steven Mukweli who is facing corruption charges at the Anti-Corruption Court. Mukweli along with 7 other senior officials at the government owned Post Bank were charged with abuse of office, causing financial loss and conspiracy to defraud their employer.
The officers are: Safina Wabuna, the Executive Director for Information and Communication Technology (ICT), David Mwesige, the Head of Information Technology, Augustine Kisitu, the Head of Business Technology and Emmanuel Mwaka, the Finance Manager. Also charged are: Alex Kayaayo (Executive Director for Credit and Business Growth), Fred Samuel Wasike (Head of Business Growth) and Gilbert Nuwamanya (Sales Manager).
CEO East Africa Magazine, understands that Kakeeto has already sent in this resignation at Orient Bank and a farewell message to staff and is serving his notice period.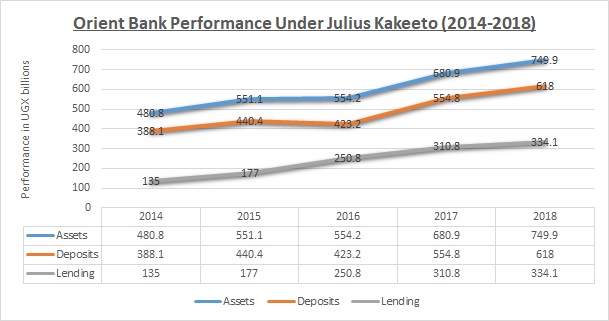 A highly placed source at Ministry of Finance, Planning and Economic Development, under whose docket Post Bank falls, also confirmed to CEO East Africa Magazine that indeed Kakeeto is crossing over to Post Bank.
"Off the record, I can confirm that his name has been submitted to Bank of Uganda for approval," said the source.
Section 54 of the Financial Institutions Act (2004) requires all bank board directors to undergo a fit and proper test, carried out by the Central Bank.
Who is Julius Kakeeto?
Little is known about the largely press-shy Kakeeto, but according to research done by this publication, he wields more than 19 years in banking.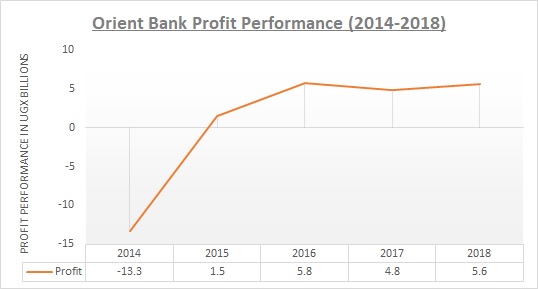 The Alliance Manchester Business School (MBA, Finance) and Strathmore University (ACCA) alumni started his banking career at the Citi Group in London in September 2001 and rose to the VP Global Markets position in London before returning home as Finance Director at Equity Bank in September 2009, a role he did till May 2011 when he moved on to become Director of Business Development at Orient Bank. Betweeen October 2013 and July 2014, he briefly served as the Executive Director before being appointed substantive Managing Director in July 2014- a role he has served for 5 years and 2 months.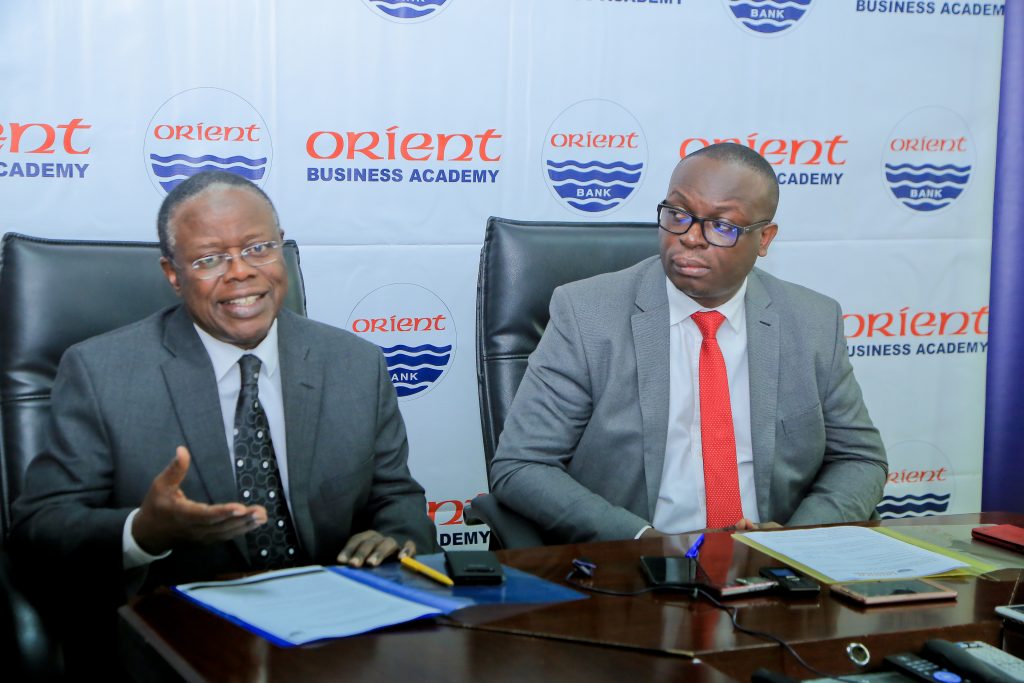 During his 5 years at the helm of Orient Bank, deposits grew by over 59% from the UGX388.1 billion he inherited to UGX618 billion by close of December 2018- a compounded annual growth rate of 10%. Lending grew by 147.5% over the 5 years from UGX135 billion in 2014 to UGX334.1 billion at end of 2018- an annual growth rate of 201%. Total bank asset book also grew by about 56% from UGX480.8 billion to UGX750 billion at end of 2019.
As a result he managed to turnaround the UGX13.3 billion losses he inherited in 2014, making a profit of UGX1.5 billion in 2015, UGX5.8 billion in 2016, UGX4.8 billion in 2017, closing 2018 with a UGX5.6 billion profit.
Little is known about his package at Post Bank but at Orient Bank, his monthly salary was a reported UGX44,580,000.