Speke Resort and Commonwealth Resort Munyonyo staff recognised for excellent customer care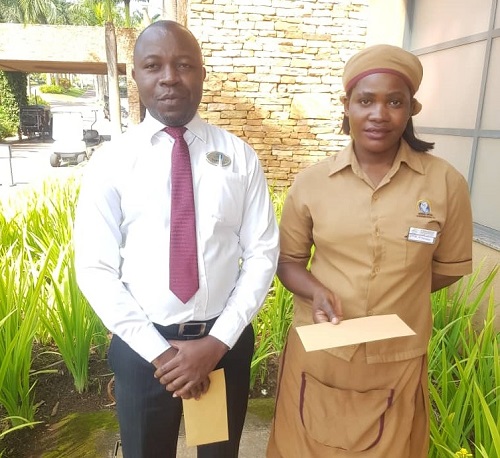 For Tom Byahunga the Restaurant Manager at Commonwealth Resort Munyonyo and Speke Resort Munyonyo and his colleague Jovia a house-keeping room attendant, Wednesday August 21, 2018 was a normal day like others.
Little did they know that great service, offered to customers as part of their normal routine, would give them a day in the sun.
That day, a customer that had not only been a beneficiary of their great service but also had noticed the hotel's general great service to customers, penned nearly a full page article in The New Vision, Uganda's leading daily, attracting the attention of the whole tourism sector to their acts of hard work, dedication and professionalism.
This writer was none, other than Dr Opiyo Oloya, a Ugandan born Ugandan-born educator, author, broadcaster, music-lover and journalist, who currently resides in Canada where he is the Superintendent of Schools, York Catholic District School Board.
Writing in The New Vision, Dr. Opio observed:
"Just a scant three weeks ago, at Speke Resort Munyonyo I witnessed staff handle deftly (skilfully) with panache (elegance) a small incident involving a guest. It was morning and many guests were streaming to and from the dining room for breakfast. At the reception, I overheard a guest complaining there had been some misunderstanding in the dining room. After breakfast, she had asked for a finger of sweet banana to take for the road, but the request was not fulfilled. She was clearly unhappy about it, and mentioned it more than once. One of the attending staff immediately went to the dining room to find out what happened.
In the meantime, the shuttle pulled up to the front of the hotel to take the lady to wherever she was going. She reluctantly went into the vehicle, still muttering about the banana. As the shuttle pulled away, the staff who had gone to the dining room rushed back carrying a small bundle — several fingers of banana neatly packaged. The shuttle was already picking up speed and, if this had been the old days, the staff member would have let the matter rest there.
But this was not the old days and so the staff member chased at top speed after the shuttle. He stopped the vehicle and when the door opened, profusely apologised to the lady and handed her the bundle of bananas.

I was too far to see the expression on the face of the guest, but I could only imagine she was grateful she got her banana. Importantly, whatever harsh opinion she was beginning to form about Speke Resort Munyonyo dissolved away in the face of the amends made by the quick action of the staff.
Later the same day, when I met the Assistant General Manager of Speke Resorts, Akhilesh Malik, I told him about the incident. I let him know that it may have been a small thing, but for the guest it was a big thing.

I let him know that staff response to this incident and throughout my stay have been extremely impressive, sensitive and alert to the needs of guests.

The staff were invariably courteous and made every guest feel as if the entire hotel's resources were mobilised just for their individual personal comfort. And. I added, it may explain why Speke Resort continues to pull in guests when some big hotels in Kampala have become deserted skeletal ghosts of past glories.

Indeed, I let Malik know I was extremely happy with my own stay at the hotel. From Jovia, the maid who cleaned my room daily and who took care of my valuables to waiters like Tom who ensured there was local Maziwa Lala (yogurt) for breakfast."  
Dr Opio Oloya's testimony has caught the attention of many a player, including Lilly Ajarova, Uganda Tourism Board (UTB) Chief Executive Office who took to her twitter account to extol the duo as "tourism heroes of the day".
"Speke Resort's Tom Byahunga (Restaurant Manager) & Jovia, house-keeping room attendant were mentioned in this impassioned article by Dr Opiyo Oloya in The New Vision for their for their exceptional customer care. To all the Toms & Jovias out there, I salute you all," she wrote.
The duo were also recognised by the Hotel's Manager, Akhilesh Malik with a token of appreciation.
Commonwealth Resort Munyonyo and Speke Resort Munyonyo are some of Uganda's most awarded hotels.
Commonwealth Resort Munyonyo and Speke Resort Munyonyo won the coveted 2018 World Luxury Hotel Awards country and regional categories respectively. Speke Resort Munyonyo was also recognized as the best Service and Luxury Business Hotel – in the 4th edition of the Ekkula Pearl of Africa Tourism Awards, while Dr. Sudhir, the hotel's proprietor was recognised as a Lifetime Tourism Achiever.
While attending the Africa Now Conference 2019 Africa's 8th richest person- billionaire Strive Masiyiwa, was visibly impressed by the expansive Speke Resort Munyonyo and the adjoining Commonwealth Resort and said the place should be "the official African Conference Centre."
"Why don't we declare this venue; this site, the official African Conference Centre. I go all over Africa to conferences and in big hotels and we go to the basements and we come to this amazing venue…thank you very much for organizing it. I will come every year if you want," added an elated Masiyiwa, before a smiling President Yoweri Museveni and several other guests.
Meet Paddy Muramiirah, the man spearheading Crown Beverages' aggressive comeback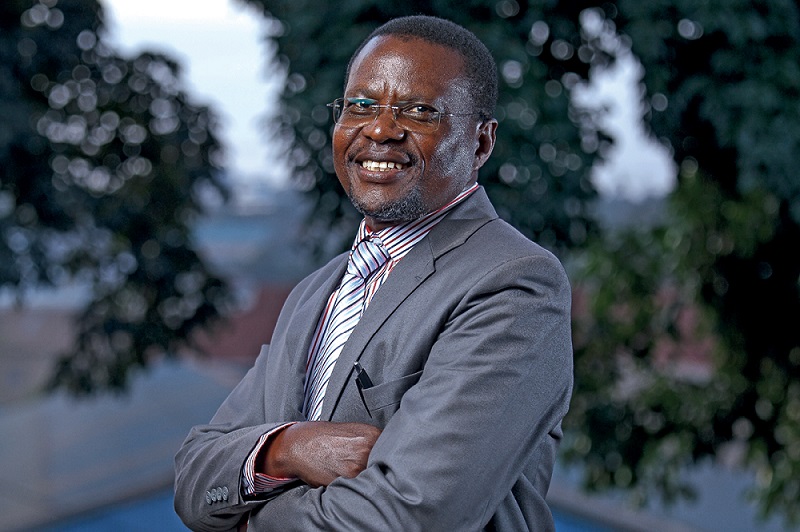 Engineers; Mechanical Engineers at that, rarely make it to the top leadership levels, unless of course it is an engineering firm.
For brands in the Fast Moving Consumer Goods (FMCG) categories such as soft drinks or alcohol where the flamboyance and exuberance of the brands is one and the same with that of the brand guardians, the top jobs have often been reserved for marketers and sales people and every once in a while, CEOs with a finance background.
Not that there is anything wrong with the Engineers, but somehow, since the marketers are already customer facing, it is easy to keep it that way. In fact one, can in Jesus' speak say, it is easier for a camel to go through the eye of a needle than for an engineer to become a star-performing CEO of an FMCG brand.
Such was the mythical pessimism that greeted Crown Beverages' Paddy Muramiirah, when he was appointed Chief Executive Officer in November 2016.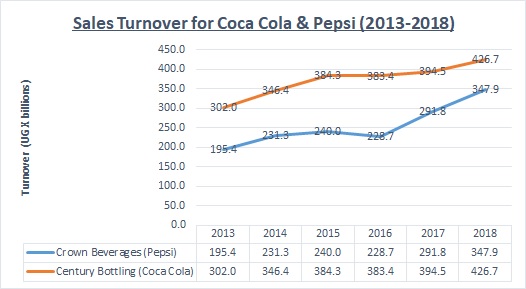 But Amos Nzeyi, the Executive Chairman and one of the company's shareholders, knew better. While announcing Muramiirah's appointment then, he said, that he had emerged the best from a number of applicants because of his "his leadership, immense experience and knowledge" in the carbonated soft drinks industry as well as his "strong track record."
"Mr. Muramiirah has demonstrated throughout his career the ability to work successfully, designing and leading strategies which resulted in impressive value creation. And given his credentials, I am certain he will make a significant contribution to the role and create the next chapter of CBL's story of success; Mr. Nzeyi said.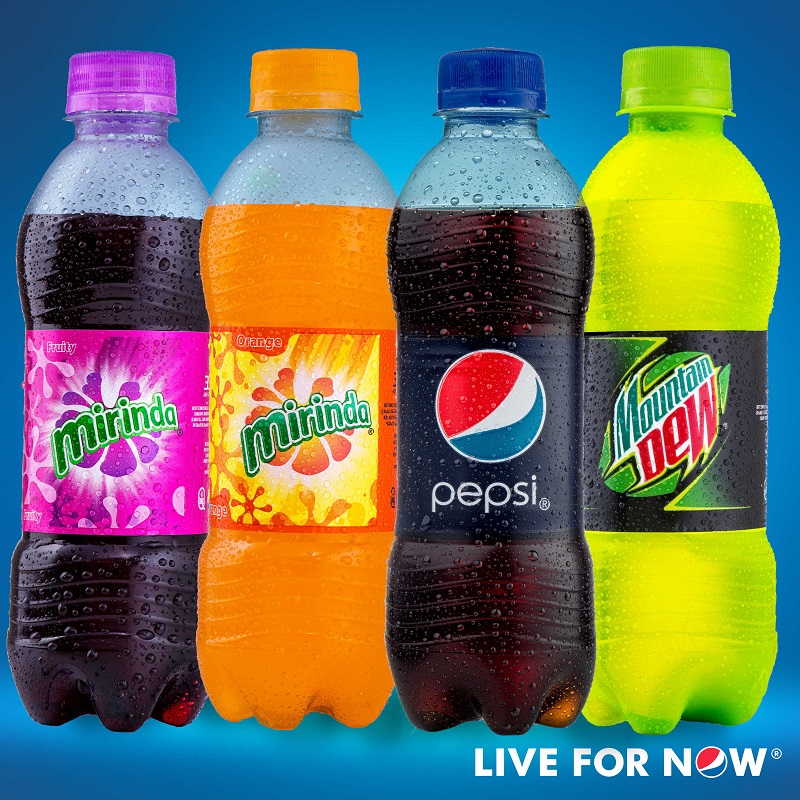 Creating value and the next chapter of CBL's story of success
Muramiirah, a Mechanical Engineer by training, joined CBL in 2005 as the head of operations and rose through the ranks. He has also overseen the company's aggressive production expansion throughout the years.
At the time Muramiirah becme CEO, CBL was year in, year out, losing ground to their archrivals, Century Bottling Company Limited the bottlers of Coca Cola. For example between 2013 and 2016, while Crown Beverages' Compounded Annual Growth Rate (CAGR) in sales turnover was 4%, Century Bottling was growing at an average 6%, thus widening the space and share of wallet gaps between the 2 cola archrivals who between them control an estimate 80% of the soda market in Uganda.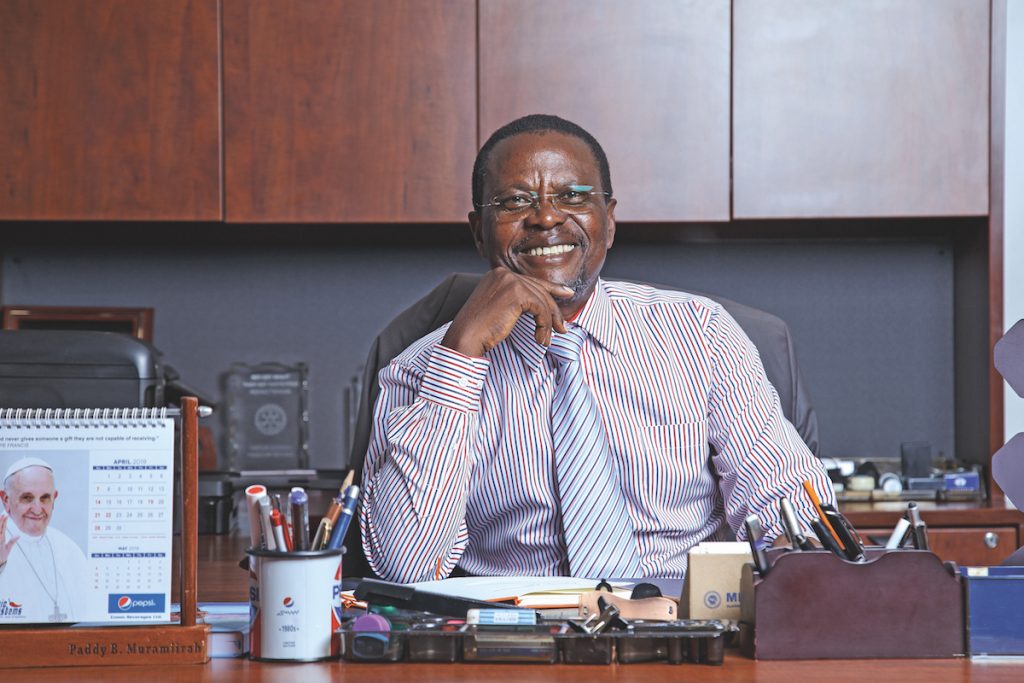 In 2013, while Century Bottling sold UGX302 billion worth of drinks, Crown Beverages sold UGX195.4 billion- a variance of UGX106.6 billion. Century made a UGX13 billion profit, while Crown made UGX15.4 billion. In 2014, the sales turnover gap widened to UGX115.1 billion, as Century sold UGX346.4 billion and Crown Beverages UGX231.3 billion. Both companies made UGX7.3bn in profit.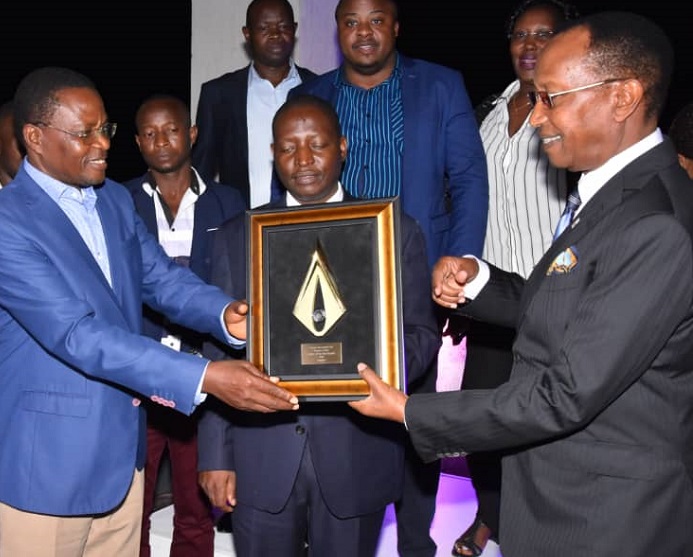 In 2015, Century sold UGX384.3bn while Crown turned over UGX240 billion- widening the market share gap by UGX144.3 billion. That year Crown made a trifle UGX 100 million in profit, while Century made a handsome UGX20.2 billion in net revenue- their highest in recent history, if not the highest ever!
In 2016, the year Muramiirah was appointed CEO, both companies slowed down in turnover- Century by .23% to UGX383.4 billion and Crown Beverages by 4.7% to UGX228.7- creating an even wider gap between the two companies' sales turnover of UGX154.7 billion- the highest ever in the companies' history in Uganda.
Crown however made a profit of UGX9.11 billion and Century UGX2.5bn.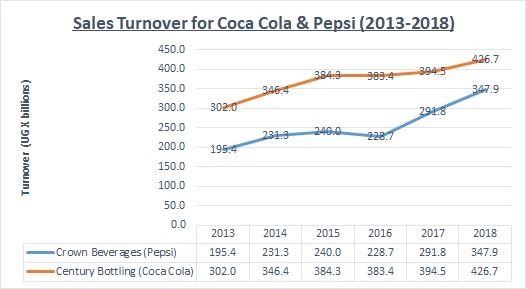 Within the first few weeks on the job, Muramiirah oversaw the company's biggest shakeup, letting go of several senior managers and went on to shock naysayers, by making a 28% come back in 2017 sales turnover to UGX291.8 billion while Coca Cola's only grew 3% from UGX383.4 billion to UGX394.5- reducing the gap between the 2 companies from UGX154.7bn to UGX 102.7bn- the lowest in 5 years.
Profit also grew by 69% from UGX9.1bn to UGX15.4 billion. Coca Cola on the other hand had profits turn to losses- from a profit of UGX2.5bn in 2016 to a loss of UGX800 million.
2018 saw yet another good year for Crown Beverages- a 19% growth in turnover, from UGX291.8 billion in 2017 to UGX347.9 billion. Century on the other hand grew by 8% from UGX394.5bn to UGX426.7bn and as a result the gap between the 2 rivals further shrunk, this time to UGX78.8bn- a historic low in over 5 years.
Crown Beverages also had, their most profitable year to date- UGX29.3 billion in profit, up 90.3% from the previous year.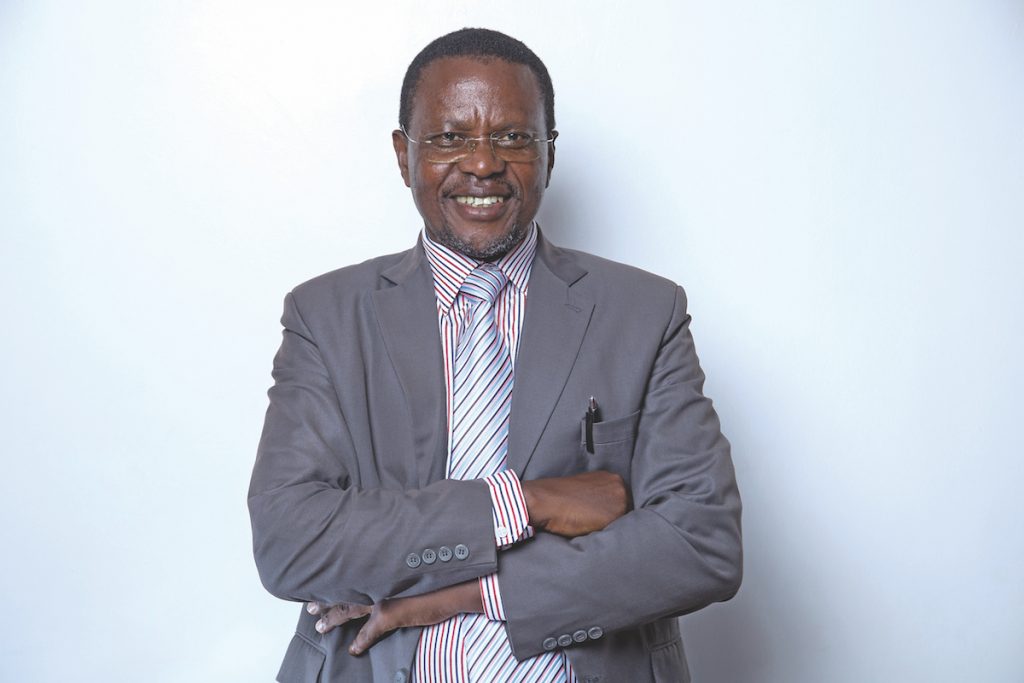 Thanks to this great performance, in June, 2019, the company won the PepsiCo Europe and Sub-Saharan African (ESSA) Bottler of the Year 2018 award. The company was also named the 1st Runner Up for the global PepsiCo Bottler of the Year award, beating over 200 other PepsiCo bottlers from all over the world.
Speaking at the ceremony to mark the milestones, Mr. Amos Nzeyi, the Chairman CBL commended the company's customers, staff, shareholders, partners and the government for their contribution to the success.
"The journey has just started," Mr. Nzeyi notified whoever cared to listen.
About Crown Beverages
Crown Beverages' is a franchisee bottler for PepsiCo Inc. in Uganda that bottles a range of carbonated soft drinks that include: Pepsi, Mountain Dew, Mirinda Fruity, Mirinda Orange, Mirinda Pineapple, Mirinda Green Apple, 7UP and Evervess Tonic. The products are available in returnable glass bottles and plastic/PET bottles.
They also bottle Nivana water in four variants namely; Tangerine, Strawberry, Still and Sparkling.
The company is 100% Ugandan owned; by Amos Nzeyi, Chris Kayoboke and Prof Maggie Kigozi, who in 1997 bought a 51% stake from South Africa's International Pepsi-Cola Bottler Investments and in 2001, acquired the remaining 49%.
The shareholders have since invested over $200 million (Ugx740 billion) in the business to date, creating the company into one of Uganda's top 20 taxpayers. According to Muramiirah in a recent media interview, the company has between 2013 and 2018 paid a total of UGX284 billion in taxes.
Orient Bank's Julius Kakeeto to head Post Bank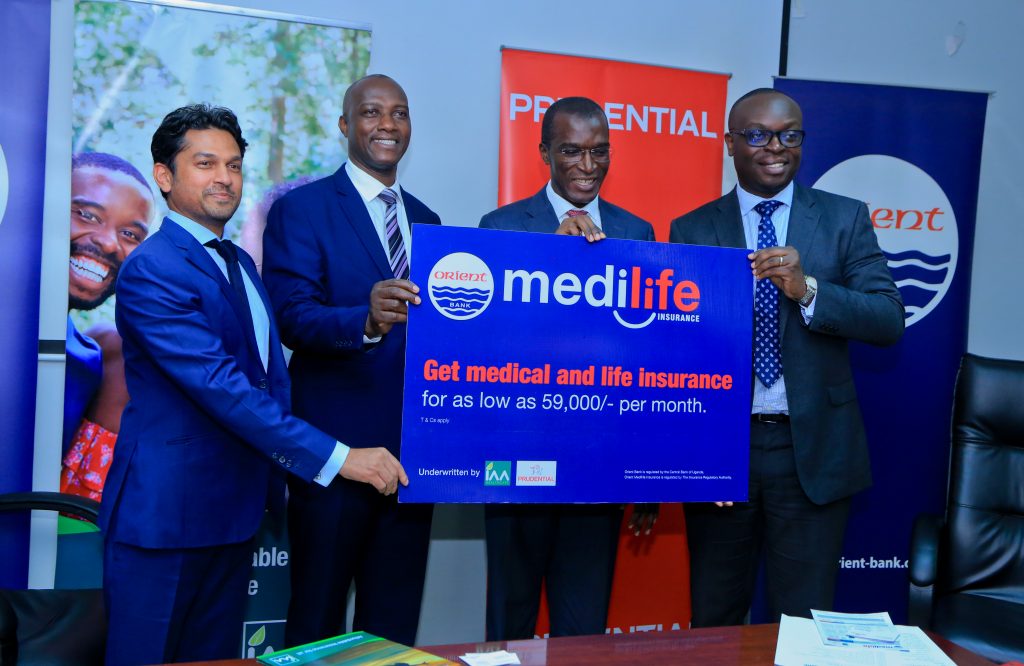 Julius Kakeeto, formerly Orient Bank Managing Director and Chief Executive Officer, is set to head the troubled Post Bank, CEO East Africa Magazine has learnt.
Kakeeto is to replace troubled Managing Director, Steven Mukweli who is facing corruption charges at the Anti-Corruption Court. Mukweli along with 7 other senior officials at the government owned Post Bank were charged with abuse of office, causing financial loss and conspiracy to defraud their employer.
The officers are: Safina Wabuna, the Executive Director for Information and Communication Technology (ICT), David Mwesige, the Head of Information Technology, Augustine Kisitu, the Head of Business Technology and Emmanuel Mwaka, the Finance Manager. Also charged are: Alex Kayaayo (Executive Director for Credit and Business Growth), Fred Samuel Wasike (Head of Business Growth) and Gilbert Nuwamanya (Sales Manager).
CEO East Africa Magazine, understands that Kakeeto has already sent in this resignation at Orient Bank and a farewell message to staff and is serving his notice period.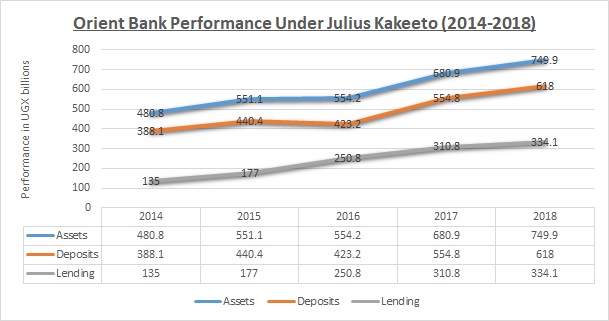 A highly placed source at Ministry of Finance, Planning and Economic Development, under whose docket Post Bank falls, also confirmed to CEO East Africa Magazine that indeed Kakeeto is crossing over to Post Bank.
"Off the record, I can confirm that his name has been submitted to Bank of Uganda for approval," said the source.
Section 54 of the Financial Institutions Act (2004) requires all bank board directors to undergo a fit and proper test, carried out by the Central Bank.
Who is Julius Kakeeto?
Little is known about the largely press-shy Kakeeto, but according to research done by this publication, he wields more than 19 years in banking.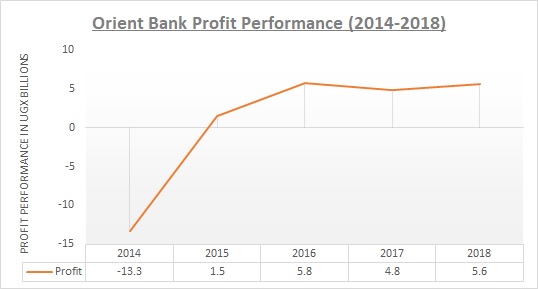 The Alliance Manchester Business School (MBA, Finance) and Strathmore University (ACCA) alumni started his banking career at the Citi Group in London in September 2001 and rose to the VP Global Markets position in London before returning home as Finance Director at Equity Bank in September 2009, a role he did till May 2011 when he moved on to become Director of Business Development at Orient Bank. Betweeen October 2013 and July 2014, he briefly served as the Executive Director before being appointed substantive Managing Director in July 2014- a role he has served for 5 years and 2 months.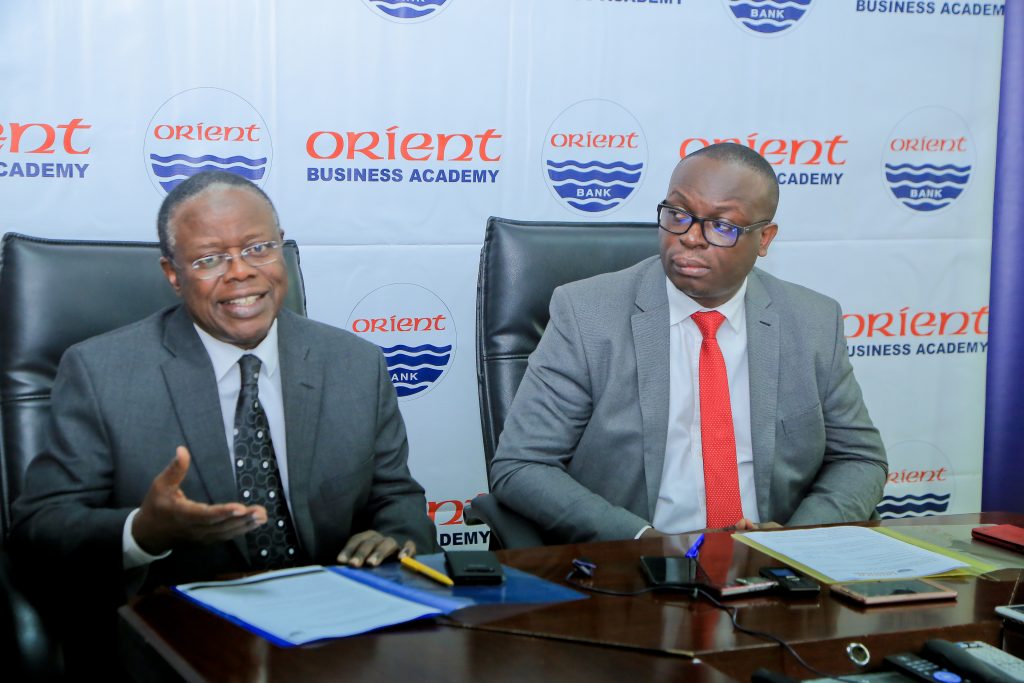 During his 5 years at the helm of Orient Bank, deposits grew by over 59% from the UGX388.1 billion he inherited to UGX618 billion by close of December 2018- a compounded annual growth rate of 10%. Lending grew by 147.5% over the 5 years from UGX135 billion in 2014 to UGX334.1 billion at end of 2018- an annual growth rate of 201%. Total bank asset book also grew by about 56% from UGX480.8 billion to UGX750 billion at end of 2019.
As a result he managed to turnaround the UGX13.3 billion losses he inherited in 2014, making a profit of UGX1.5 billion in 2015, UGX5.8 billion in 2016, UGX4.8 billion in 2017, closing 2018 with a UGX5.6 billion profit.
Little is known about his package at Post Bank but at Orient Bank, his monthly salary was a reported UGX44,580,000.
Carruthers out, Egaddu in as Bank of Africa Chairman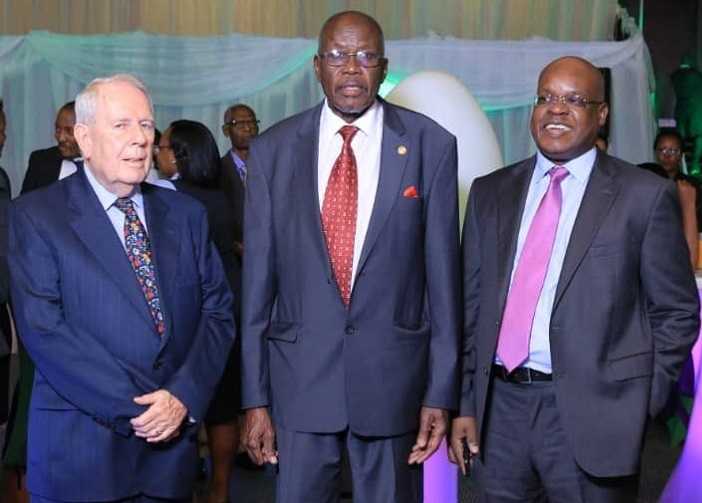 George Egaddu, a Certified Public Accountant with a career spanning over 35 years, has been named Board Chairman at Bank of Africa's (BOA) Uganda operation.
BoA has also named renowned media executive, Conrad Nkutu as board director.
Egaddu, replaces Mr. John Carruthers who has served the bank for 14 years and oversaw the bank's transition from Allied Bank to Bank of Africa in 2006 and superintended over the bank's growth into one of Uganda top 10 commercial banks.
During Carruthers' 14 years tenure, BOA has moved from a small financial services institution, worth UGX6 billion in 2004 to UGX111 billion in 2018- a growth of 1750%- an average annual growth rate of 22%. The bank has also grown from 3 branches to 35 and 100 employees to over 450 in the same period.
By end of 2018, BoA was the 10th largest bank with UGX799 billion in assets, accounting for 2.8% industry market share. It is also the 10th largest bank by lending (UGX344.1 billion) and customer deposits (UGX569 billion).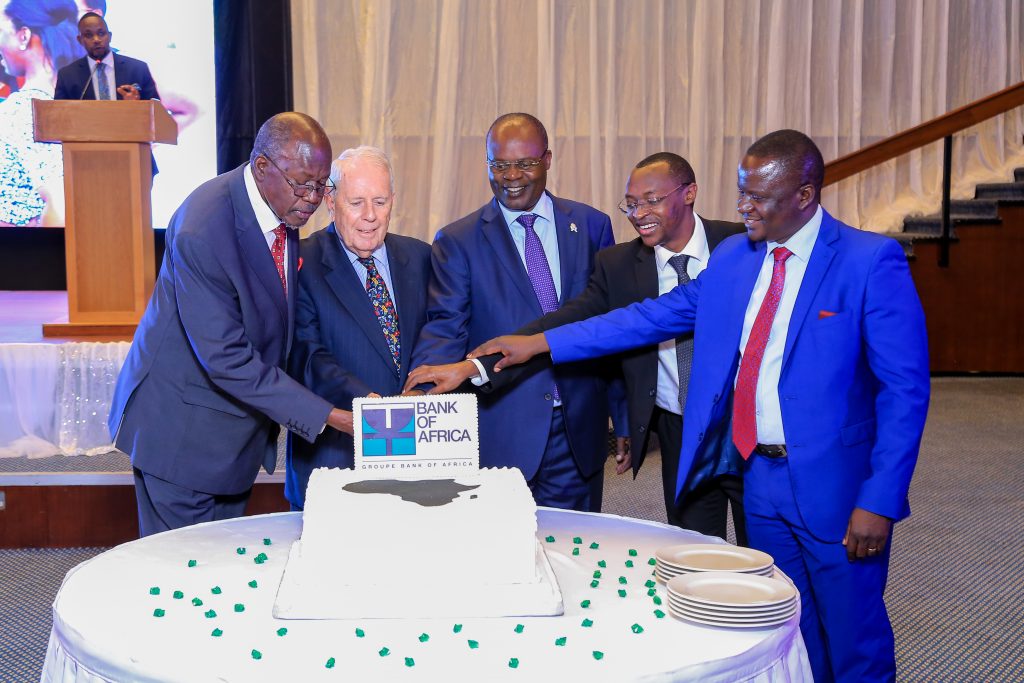 It is also the 10th most profitable bank, having earned a net UGX15.1 billion profit in 2018, accounting for 2% market share of industry profitability.
"I recall when I started my term as Chairman of the Board, I was undoubtedly convinced about the future of this great institution and looked forward to the challenge before me with great expectation," Carruthers told friends, bank executives and stakeholders, attending his farewell party at Kampala Serena Hotel on 15th August.
"Coming from an Insurance background, I found my new found involvement in banking matters a most invigorating experience. I certainly changed a lot in the process. And, I am pleased to say that the Bank also changed dramatically throughout the years. Without a doubt, the Bank today is very different from the one that I joined in 2004," he said.
The farewell, was attended by others, the Bank of Uganda Deputy Governor, Dr. Louis Kasekende.
Who is George Egaddu and Conrad Nkutu?
George William Egaddu brings over 35 years' wealth of experience in financial, audit, strategic and risk management to the bank.
Currently a sole practitioner at George Egaddu CPA, he worked as a Partner at Coopers & Lybrand for 24 years- and when in 1998 the firm merged globally with Price Waterhouse, forming what is now known as PricewaterhouseCoopers, Egaddu became a PwC Partner till 2003 when he retired to join sole practice.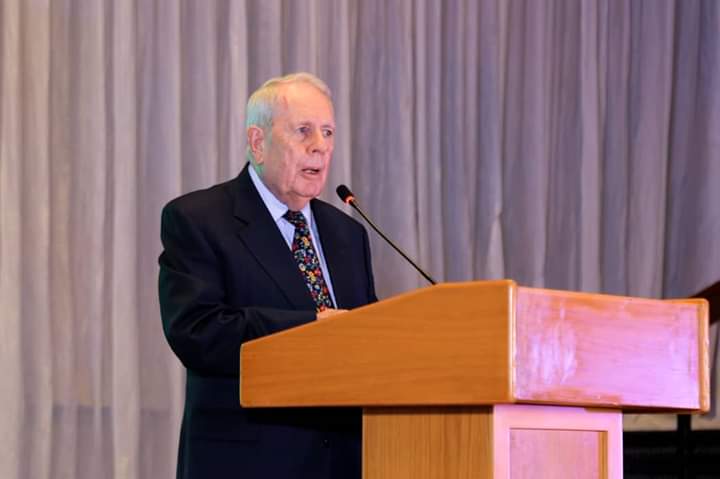 He has served as a member of several boards of directors / trustees in private sector companies and in public sector corporations, authorities or agencies of the Government of Uganda. Most recently he served as Board Chairman Barclays Bank of Uganda Limited, National Medical Stores and Uganda Golf Club Board of Trustees.
He has also previously served as board member for National Forestry Authority, National Drug Authority and Uganda Revenue Authority amongst others.
Conrad Nkutu is a renowned media and business executive with wide experience in newspaper publishing, TV and radio broadcasting and film production at the executive level in Uganda and Kenya.
As Managing Director of Nation Media Group's Broadcasting Division, he led NTV Uganda and NTV Kenya as well as Easy FM. Prior to that, he was previously Managing Director of NMG's Uganda subsidiary, Monitor Publications Ltd (Daily Monitor/ Sunday Monitor newspaper and 93.3 KFM).
Before MPL, he was the Commercial Director at the Standard Newspapers Group (Kenya), Corporation Secretary of Uganda's New Vision newspaper and Country Manager (Uganda) of The East African newspaper.
While at MPL in Uganda, between March 2004 to June 2007, Nkutu is remembered for turning around and rebranding Monitor FM (to KFM) and The Monitor (to Daily Monitor). In the 3 years at MPL, he nearly doubled sales turnover from the UGX11.3 billion he inherited to UGX21.1 billion. He also turned around the loss making operation from a UGX323 million loss in 2004 to a net profit of UGX1.9 billion in 2007.