By the end of yesterday, 11 presidential hopefuls were nominated (among them three army generals), paving way for them to contest in next year's general elections.
The unexpected: When it was reported that there would be daytime curfew in Kyambogo and surrounding areas, and the shutting down part of a major highway, no Ugandan would envision such happening just because of a mere nomination exercise.
Come Monday, blockades were placed on major roads in and out of Kyambogo and the Kampala- Jinja Highway blocked at Kireka and Nakawa forcing traffic to find its way elsewhere.
Businesses and transport in and around the affected were paralyzed in equal measure, to which economist Ramathan Goobi stated: "One sign of a "Culture of Poverty" is when a landlocked small economy doesn't understand the implications of closing their only main link to the sea for two damn days, simply because they want to nominate candidates to participate in an experiment whose results they already know."
Nomination exercise begins
Day one – calm before the storm: The 2021-2026 presidential nomination exercise began on a sunny note with no rains showing up much as it usually rains on a daily basis.
As scheduled, on Monday, President Yoweri Museveni of the National Resistance Movement (NRM) was the first candidate to be nominated having kept time and arrived at the nomination venue – Kyambogo Sports Grounds a few minutes past 10am on Monday morning.
He now goes by a new acquired name Yoweri Kaguta Tibuhaburwa.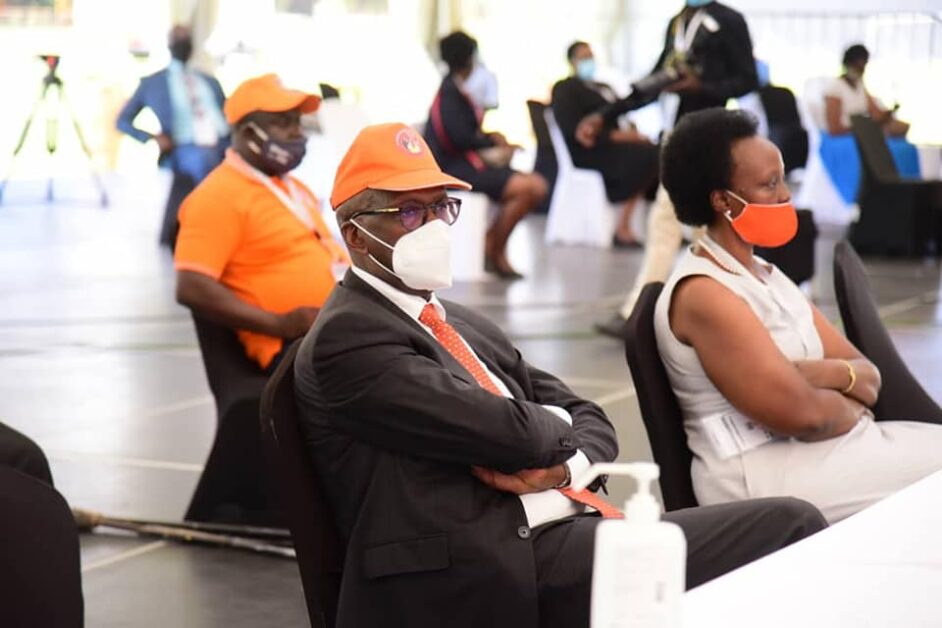 Gen Henry Tumukunde, who is standing as an independent, was second to be nominated while Alliance for National transformation's Gen Mugisha Muntu was the third candidate in the nomination order.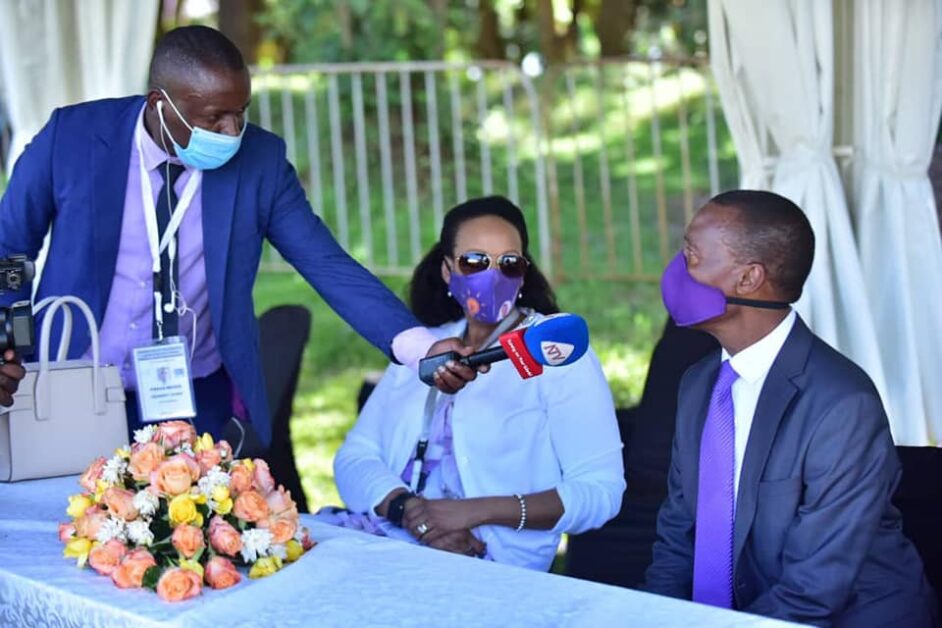 Later, 24-year old John Katumba, a fresh graduate and the youngest contestant as well the only lady standing- Nancy Kalembe's nominations were deferred for allegedly not showing evidence of payment of the non-refundable UGX20 million nomination fee. That was after Katumba has to jump out of his car and sprint to the nomination venue; his vehicle had got a flat tyre apparently.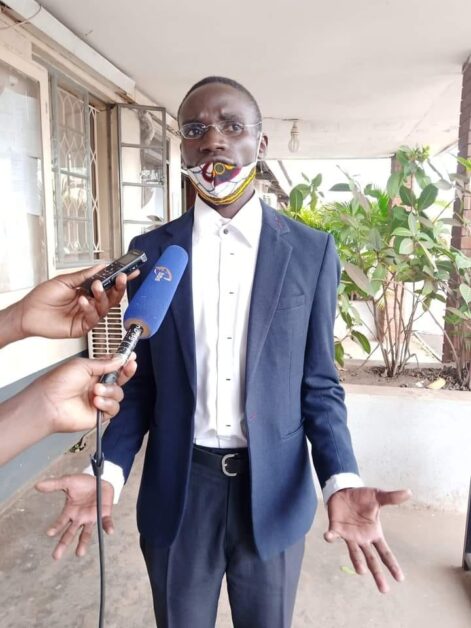 Day two chaos
National Unity Platform's Kyagulanyi Robert Sentamu (Bobi Wine) was the first nominated candidate for the second day. As expected, there were scuffles here and there between his fans and security forces and as crowds gathered along the designated route to and from the nomination venue. Police has to even fire tear gas to disperse the swelling crowd as Bobi Wine made his way to Kyambogo. As a result, he arrived a few minutes later than his expected arrival time to which he apologized.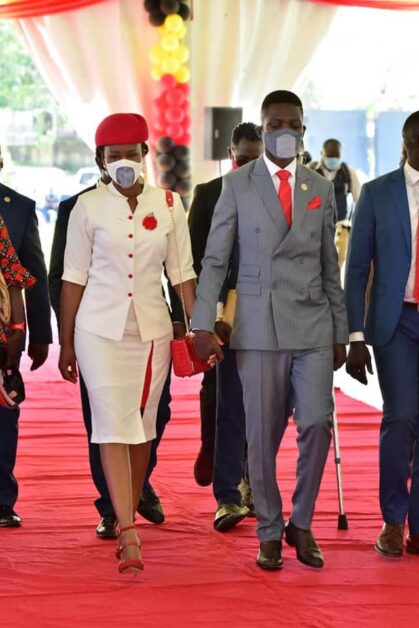 While Kyagulanyi had earlier indicated that he intended to launch his manifesto at the NUP offices in Kamwokya immediately after his nomination, the Police had other plans.
While on his way from Kyambogo, he was bundled into a police car and delivered to his home in Magere where he later addressed some of his supporters that were brave enough to be present.
As expected, scuffles between security and some of Bobi Wine's team members left some with sprains, cuts and torn clothes.
"This is it. This is the day the Lord has made for us. We left this place in the morning very smart but look at us now. Very many are in hospital in critical condition.
We were abducted by the police and military. They sprayed pepper spray in our eyes. I can't still see properly. This happened under the watch of EC. Byabakama gave me the security to take me home. They were the ones that smashed my car," Kyagulanyi said as he addressed his supporters from his home balcony in Magere as opposed to the NUP podium in Kamyokya.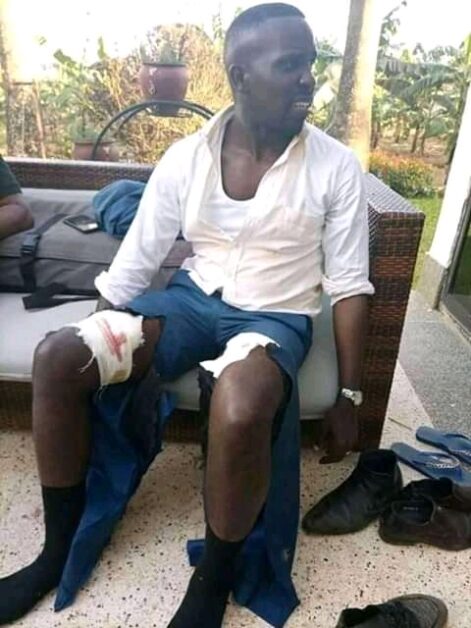 FDC delivery
Forum for Democratic Change's candidate Patrick Amuriat, who was the second to be nominated may not have been prepared for what befell him on his debut presidential nomination.
The FDC candidate, who was supposed to make his way to Kyambogo venue from Najeera, via Kiwatule, appeared at the venue in police vehicle, without shoes and documents, after being arrested earlier at the party offices in Najjanankumbi.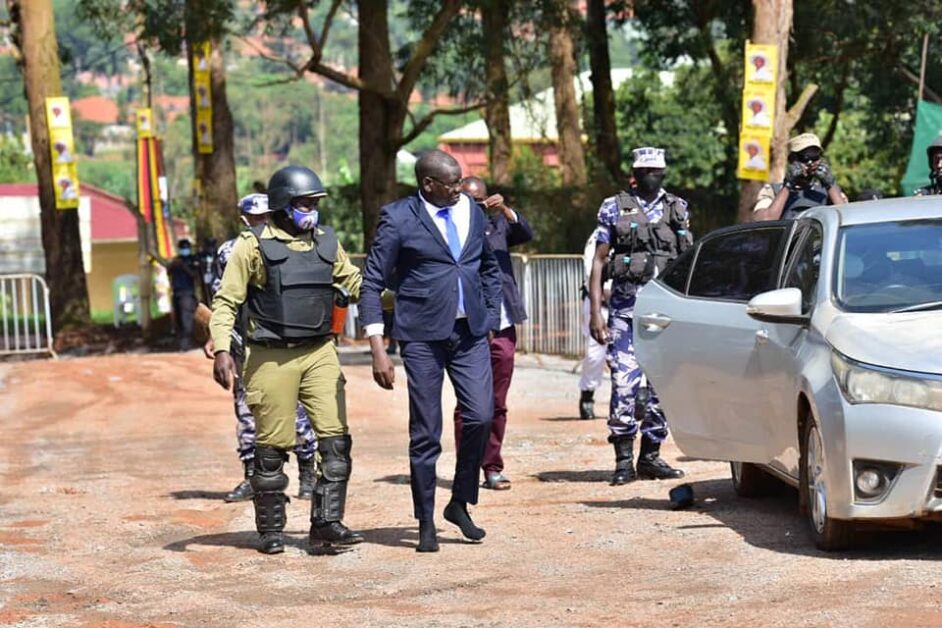 Democratic Party's Nobert Mao, given his oratory skills, emerged with a very well presented speech after his nomination.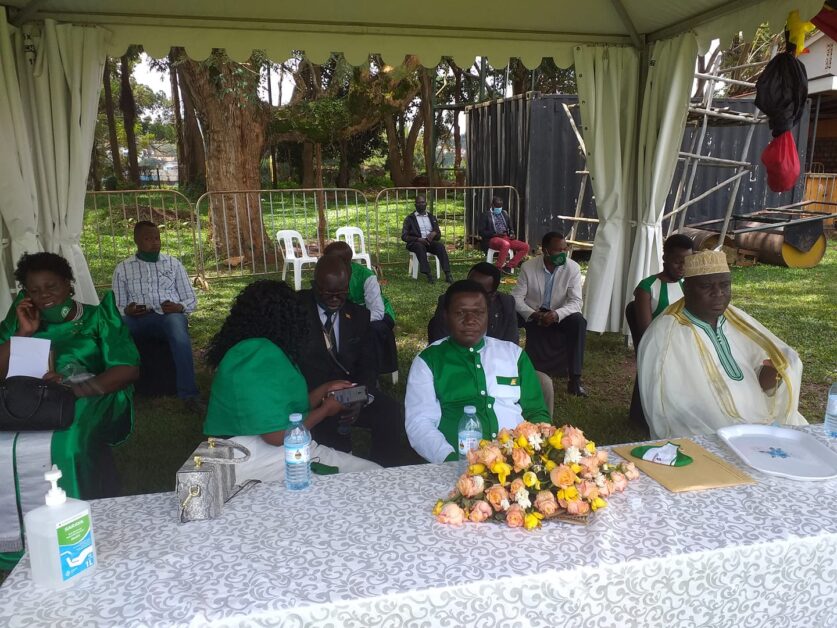 Joseph Kabuleta, little known Fred Mwesigye and Mayambala Willy were also duly nominated by end of day two.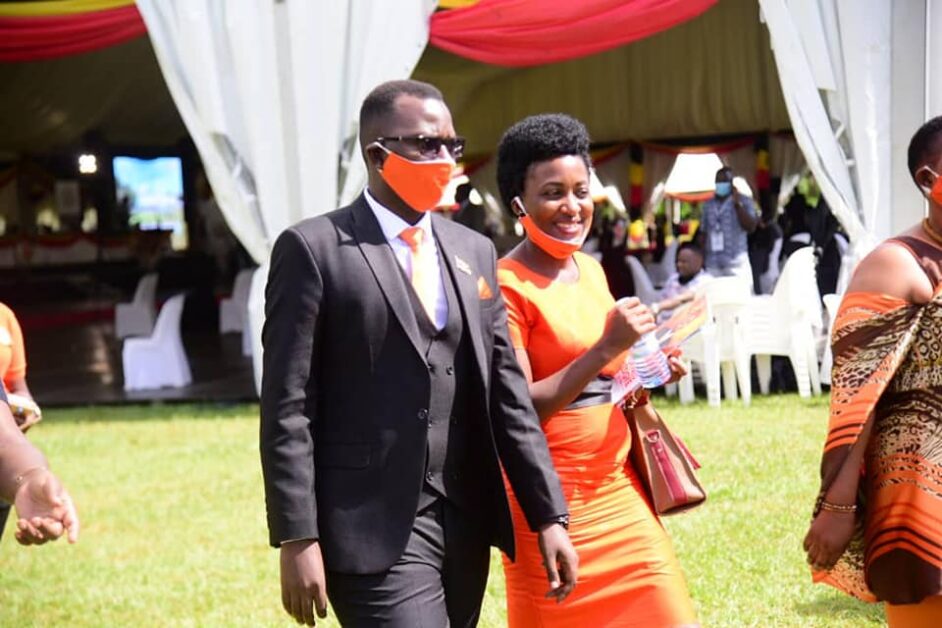 On a good note, John Katumba and Nancy Kalembe, who had missed being nominated on the first day were finally nominated after fulfilling all the requirements.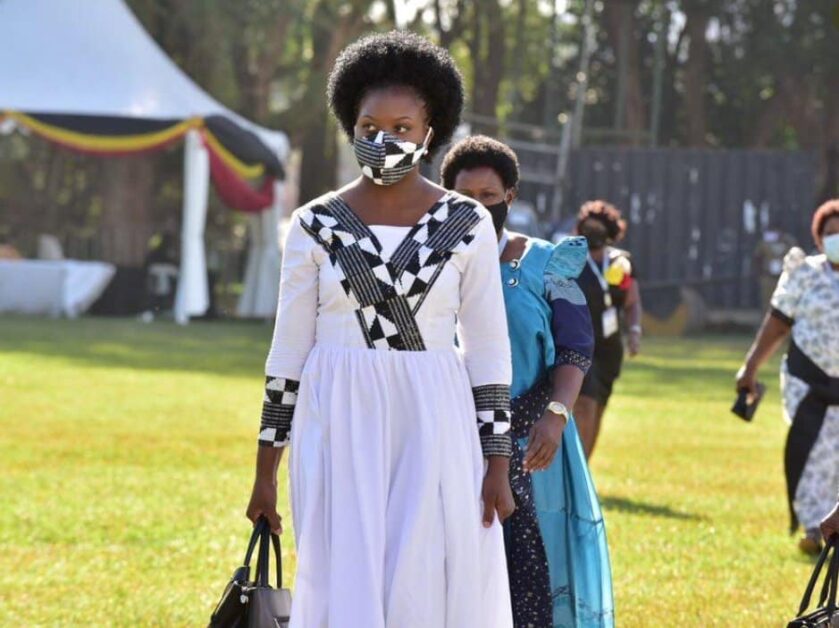 By the end of the two-day exercise, we have 11 candidates, each with an official car from the Electoral Commission ready to hit the ground. The 11 are; Yoweri Kaguta Tibuhaburwa, Henry Tumukunde, Mugisha Muntu, Kyagulanyi Robert Sentamu (Bobi Wine), Patrick Amuriat, Norbert Mao, Nancy Kalembe, John Katumba, Mayambala Willy, Fred Mwesigye and Joseph Kabuleta.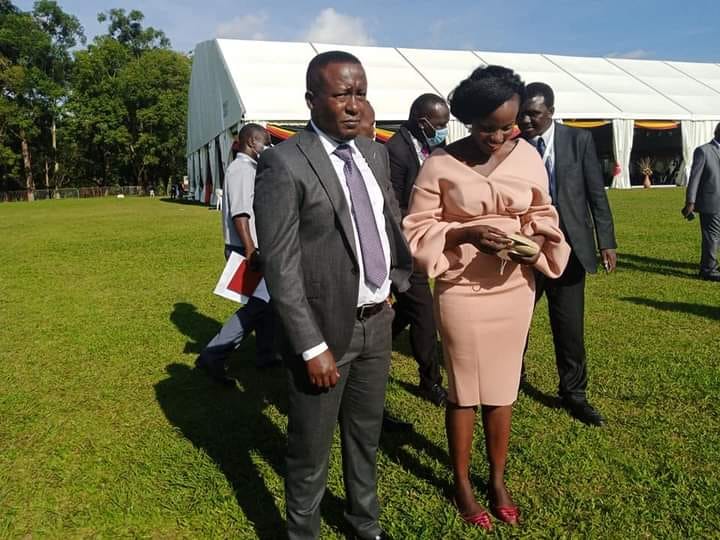 The candidates will now hold a harmonisation meeting due tomorrow Thursday to plan their activities.