Practice what you preach: the IGG should step down to allow for proper investigations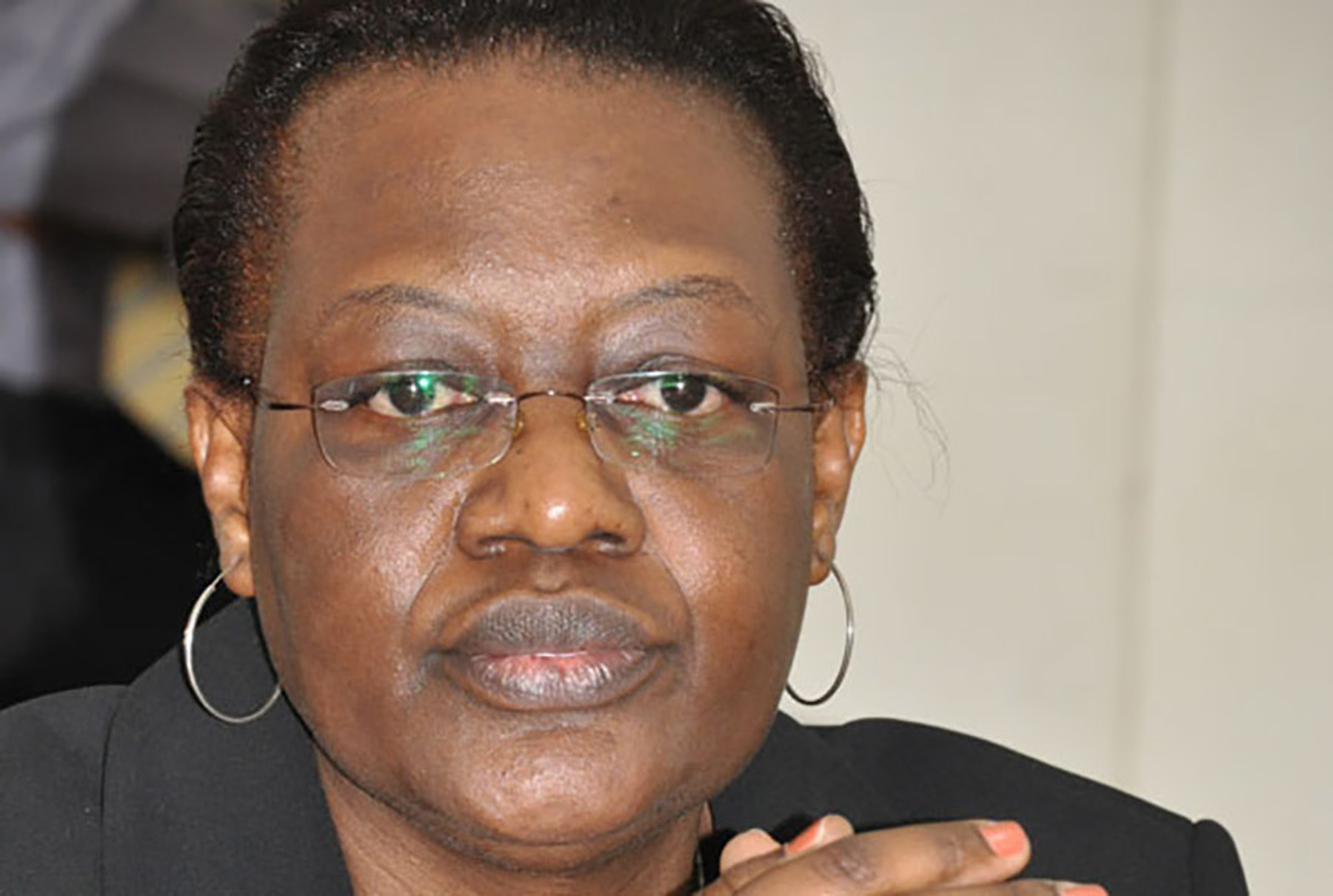 According to today's Daily Monitor, the Statehouse Anti-Corruption Unit, headed by Lt. Col. Edith Nakalema is probing some members of management and the board of the Inspectorate of Government (IG) for alleged corruption as well as illegal and irregular recruitments.
This stems from a whistleblower report from an insider at the IG that also accused the Inspector General of Government (IGG) Mrs. Irene Mulyagonja Kakooza of poor leadership that has presided over this maladministration.
Reacting to the calls for investigation, Mrs. Mulyagonja on Friday April 12th told Daily Monitor newspaper that her office was anxiously waiting for the outcomes of the State House investigation to take action on the culprits- which bytheway include herself, since she is directly named in the whistleblower report.
Given that it is none, other than the IGG herself being accused of corruption and presiding over corruption, the public would have expected a more solid response from her office, either her stepping aside or at least, ordering the other named staff such as Secretary to the Inspectorate Rose N. Nakafeero to go on leave pending the investigations.
But as it is, the IGG does not like to take her own medicine.
It shall be remembered that for example while appearing before Parliament's Committee on Statutory Authorities and State Enterprises (COSASE) that probed the so-called UGX6 billion handshake- the IGG said that all the named officials should step aside to allow for proper investigations.
But this is not the first time that corruption is being leveled against the office of IGG.
In January 2019, news came to light that the government procurement watchdog- Public Procurement and Disposal of Public Assets Authority (PPDA) cancelled the tender award for construction of the IGG towers to Roko Construction over "a rigged evaluation process."
Matter of fact, according to the Inspectorate of Government Policy Statement made to Parliament's Legal And Parliamentary Affairs Committee on April 4th, mismanagement of this procurement led to a 52.11% budget performance by the IG.
"By the end of the March 2019 UGX 42.602 billion (82%) of the annual budget had been released and UGX 31.066 Billion (52.11%) had been spent. The unspent balance of UGX 10.729 Billion is earmarked to start construction of the IG Head Office Building," read an extract from the report.
What happened to the IGG? Why does the public not trust that institution? If it is not working, why should we keep it? We need answers.
For Mrs. Mulyagonja who on April 12th started her 7th year as IGG, corruption, even mere allegations under the nose of the very same institution that is supposed to fight it, is even more disturbing. As a leader she needs to set a good example and step aside for the investigations to be fully concluded.
The inspectorate is expected to spend UGX68.474 billion (UGX52.807 from Government of Uganda and UGX15.667 billion in off-budget support from development partners) and UGX64.877 billion in FY2019/2020 it is expected will be spent on the IGG's office.
The country deserves better accountability for this money. We cannot simply afford to invest more money to investigate how this money is being spent.
But now that the Nakalema probe has started, she also ought to look into all the other allegations such as the PPDA procurement so as to get an understanding as to why, under Mulyagonja's reign, Uganda's Transparency Index scores have worsened from the 130/180 position in 2012 to 151/180 in 2016; improving slightly to 149/180 in 2018 today.
Just to re-echo the words of President Yoweri Museveni during the June 6th 2018, State of the Nation Address: "What happened to the IGG? Why don't the victims of corruption report those incidences of corruption to the IGG… "If it is not working, why should we keep it then? The IGG should reflect on this. Are her staff credible? Why does the public not trust that institution? We need answers."
Indeed we need answers.
Hopefully Lt. Col Edith Nakalema's probe will give us those answers.
Dangote; Africa's richest man named among greatest leaders on Earth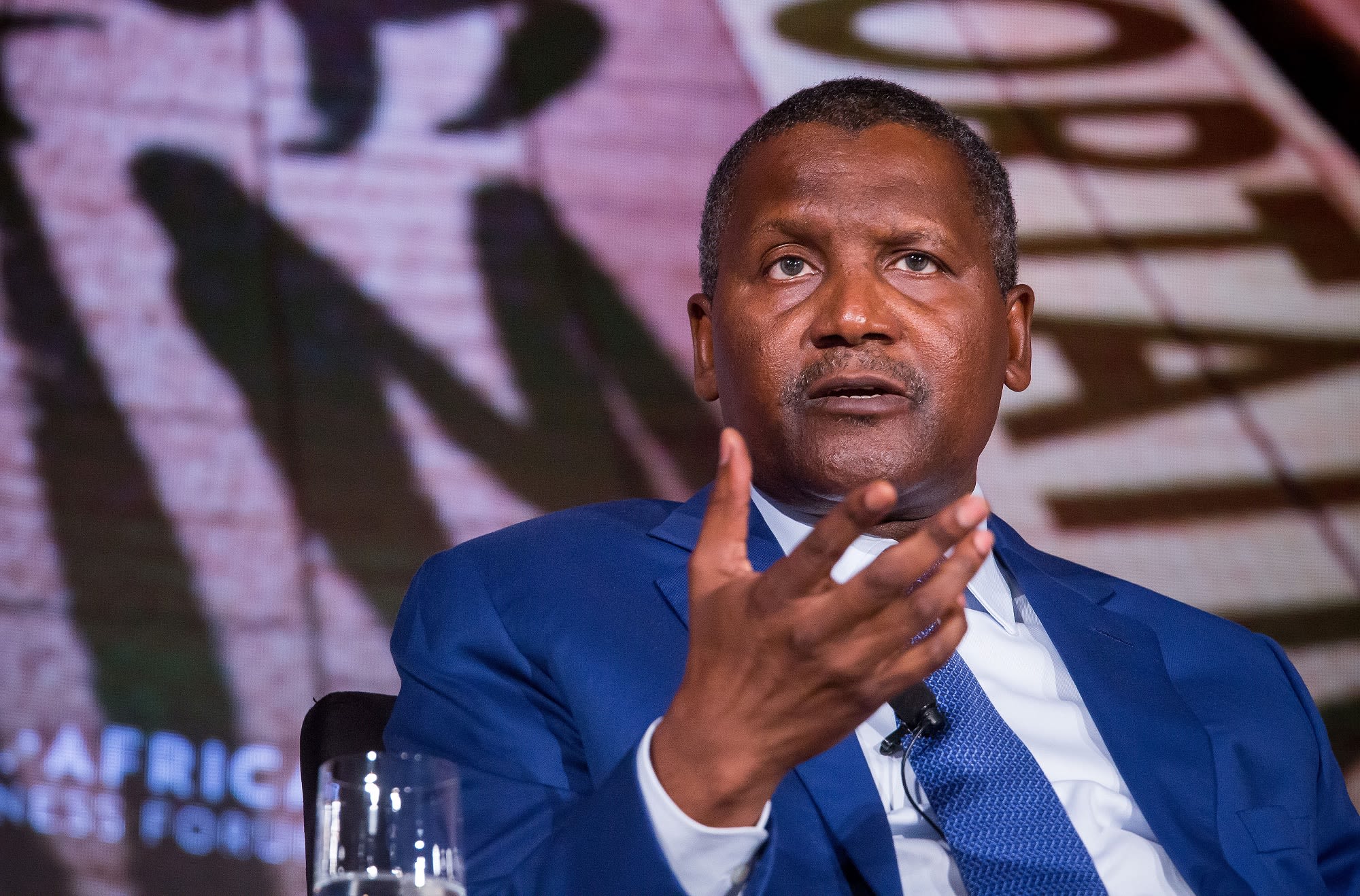 Philanthropist and richest man in Africa, Aliko Dangote has been rated 11th of the 50 World' Greatest leaders for 2019.
The rating carried out by the Fortune Magazine, an American multinational business magazine headquartered in New York City, United States was released recently and focused mainly on the businesses run by the men and how they have used it to impact their society positively.
The time-tested magazine, whose first edition was published in February 1930, said the world's greatest leaders both men and women are transforming the world and inspiring others to do so in business, government, philanthropy and the arts.
"These thinkers, speakers, and doers make bold choices and take big risks- and move others to do the same", the magazine declared.
This is the first time Fortune magazine is recognizing and including Aliko Dangote in the annual ranking. Specifically, Dangote having popped up in the magazine's radar earned nomination after being adjudged as having used business to acquire wealth and who is now converting his wealth into impactful philanthropy through his Aliko Dangote Foundation.
The top 10 greatest men and women, according to Fortune are: Bill and Melinda Gates, Jacinda Ardem (Prime Minister, New Zealand), Robert Mueller (Special Counsel, Department of Justice), Pony Ma (Founder and CEO, Tencent), Satya Nadella (CEO, Microsoft), Greta Thunberg (Student and climate activist, Sweden), Margrethe Vestager (Commissioner for Competition, European Union), Anna Nimiriano (Editor-in-Chief, Juba Monitor), Jose Andres (Chef/Founder, World Central Kitchen), and Dough Mcmillon and Lisa Woods (CEO; Senior Director, Strategy & Design for U.S. Benefits, Walmart).
The ranking of Dangote as one of the greatest business leaders has attracted comments by eminent persons around the world who described him as worthy of the nomination going by his business acumen and philanthropic gestures.
Global business giant and founder of Bill and Melinda Gates Foundation, Mr. Bill Gate extolled the efforts of Dangote in making businesses play roles in provision of sound public health through his various interventions in health care issues especially in the fight against malnutrition and routine polio.
Gates, who himself was ranked along with Dangote, said "Aliko Dangote, through his leadership at the Aliko Dangote Foundation, is a key partner in the Polio eradication effort, strengthening routine immunisation and fighting malnutrition in Nigeria and across Africa. Aliko bridges the gap between private business and public health in a unique way and our shared belief that Nigeria will thrive when every Nigerian is able to thrive drives our partnership."
Renowned activist and co-founder of ONE, Paul David Hewson, popularly called Mr. Bono said he was not surprised at Mr. Dangote's feat globally, saying his vision is as big as the African continent.
Bono, a global campaigner on taking action to end extreme poverty especially in Africa said: "Aliko has a vision just the size of his continent, but with humility of somebody who has just started his first job. It's no surprise to me that Fortune would recognise his leadership because we have seen first-hand, through his service on ONE's Board, the benefits of his wise counsel and grace."
LIKE FATHER, LIKE SON: Rajiv Ruparelia comes of age; consolidates grip on family business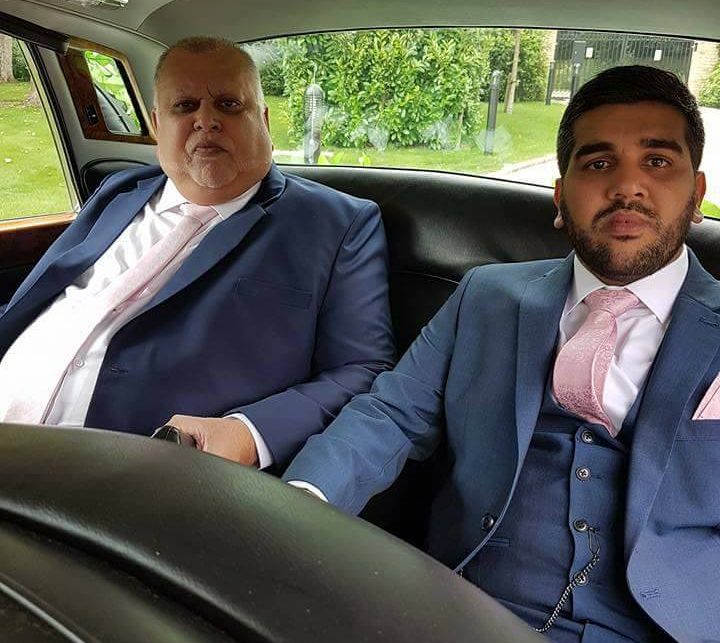 On Sunday, 19th May 2019, the Ruparelia Group opened their iconic Kingdom Kampala Mall, but unlike in many other major Group milestones, there was one person missing- Dr Sudhir Ruparelia, the group's founder and sharp-witted Chairman, since 1986.
Ordinarily, Sudhir, would have been on site and in control, putting everyone in order- but this time, he on 18th May 2019, chose to fly out to Europe for a holiday, to catch up with his buddies in London and then on to Yacht Club De Monaco in Monaco- a sovereign city-state on the French Riviera, also known as a "Billionaires Playground' to catch up with the Monaco Grand Prix on May 22nd.
Instead, Rajiv Ruparelia, his son and apparent heir, was firmly in charge, ensuring that everything was moving like clockwork- from supervising the catering, to ensuring all the invited guests- many of whom included his father's friends and business partners were well taken care of as well as addressing the press.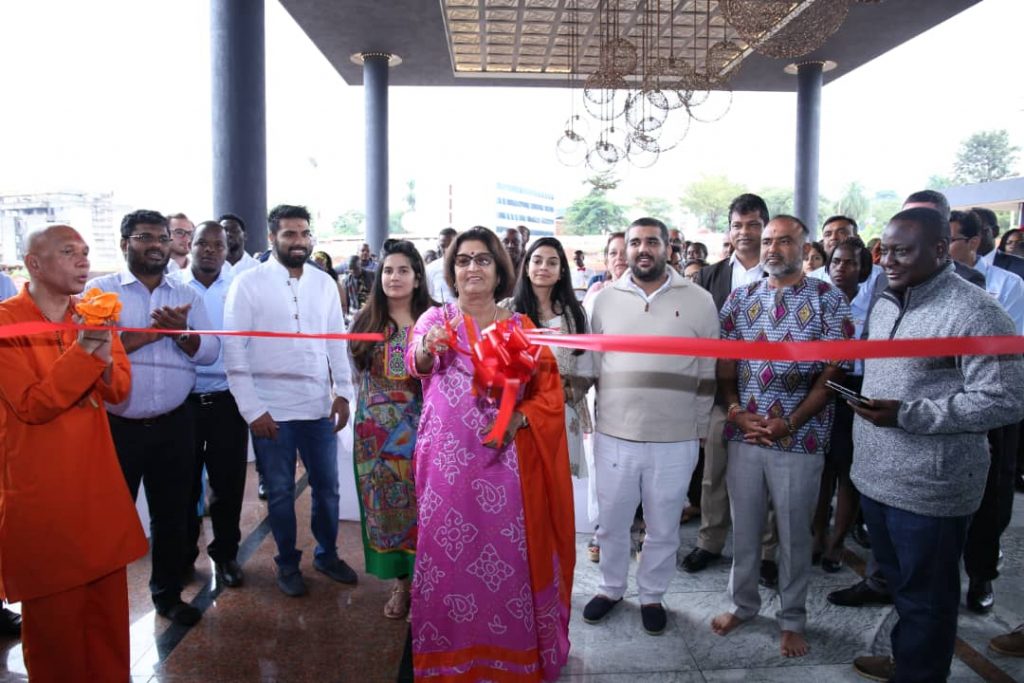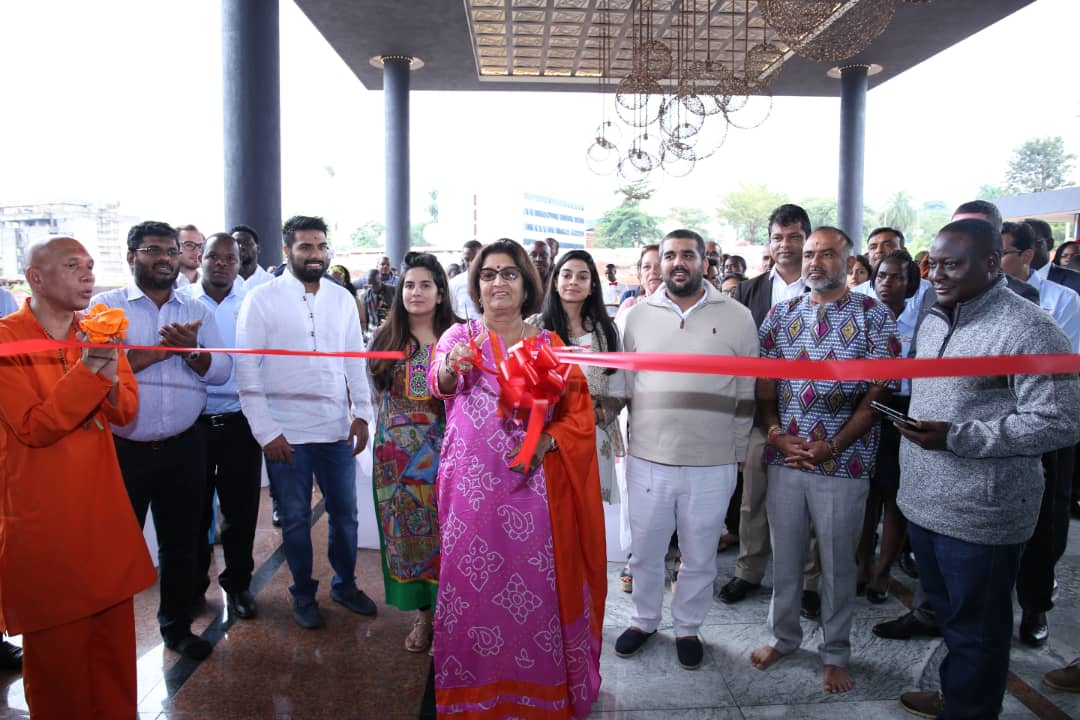 When he did address the press, Rajiv easily spoke the real estate industry, the Ugandan economy and the future and neatly weaved in the role that the Ruparelia Group seeks to play in a fast-growing Kampala Metropolitan.
"We are glad to launch at this strategic time when Uganda is progressing in the oil and gas developments. We hope and believe the oil companies will reach the Final Investment Decision (FID) this year- that will stimulate extreme economic opportunities, in Uganda," he told the media.
Rajiv, also easily defended the Group's development at a piece of land formerly occupied by Shimoni Demonstration Primary School, arguing that a modern city needs matching modern infrastructure to meet the needs of a fast growing population.
"Shimoni did its purpose; it is now time to develop the city into the modern metropolitan city that we all need," he maintained, adding: "The city needs to grow and provide the necessary services for the people. As the middle class grows, they will need more and more office space and serviced apartments and other supporting infrastructure- we just need to develop our city," said, a firm Rajiv, who looked at peace with the press.
Managing Director, Ruparelia Group
Born on January 2, 1990 Rajiv Ruparelia is only 29 years- but he has done it all.
Born in Uganda, he did his education in the United Kingdom at- Dragon School in Oxford and then Dean Close School.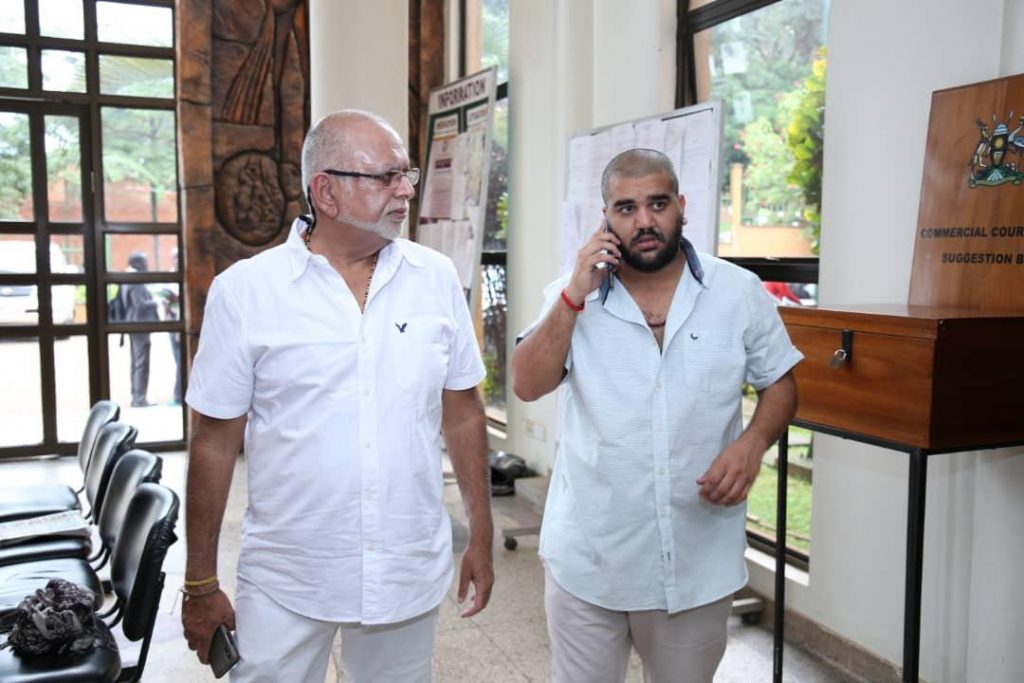 At the age of 17, in 2007, he chose business over education and opened his very first business- Club Sway, a youthful club on Kampala Road.
He would later close the club in 2010 to return to school, with some hard real-life lessons learnt.
He joined Regent's University, London where he pursued a Bachelor's of Business Administration, majoring in Financial Management. He graduated late 2013 and returned home.
In 2014, he joined the family business- but had to work his way up.
This was not by accident- it is Sudhir's way of doing things.
In a July 7, 2014 interview with CNN Money, Sudhir said that while it was important that family members join family-owned businesses to ensure continuity, it was always important that they get the appropriate mentorship first.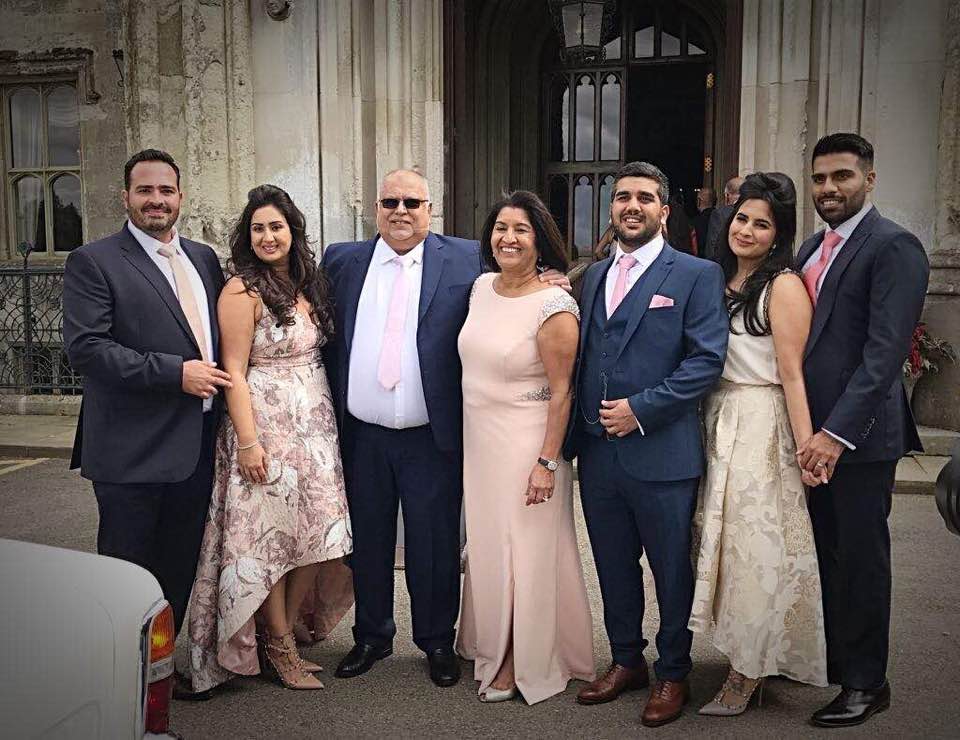 "I think it is important that when you have an ongoing business, you create a very good team of professional managers, and then at the same time, train your family to work with them, and then see how they can manage and move on," he said at the time.
So, young Rajiv was deployed to the numerous group construction sites where he managed labourers and materials.
Later on, he would pick keen interest and be mentored in design, planning, feasibility, and implementation of full developments for hotels, schools, retail, commercial and residential real estate.
Between 2014 and 2017, Rajiv worked hard to deliver some major building projects such as Kampala Boulevard, Hardware City and Electrical Plaza Nakasero- all on time and on cost. He also, with some hand-holding from his father, kick-started other major projects such as Speke Apartments, Wampewo and at Kitante as well as the recently commissioned Kingdom Kampala Mall.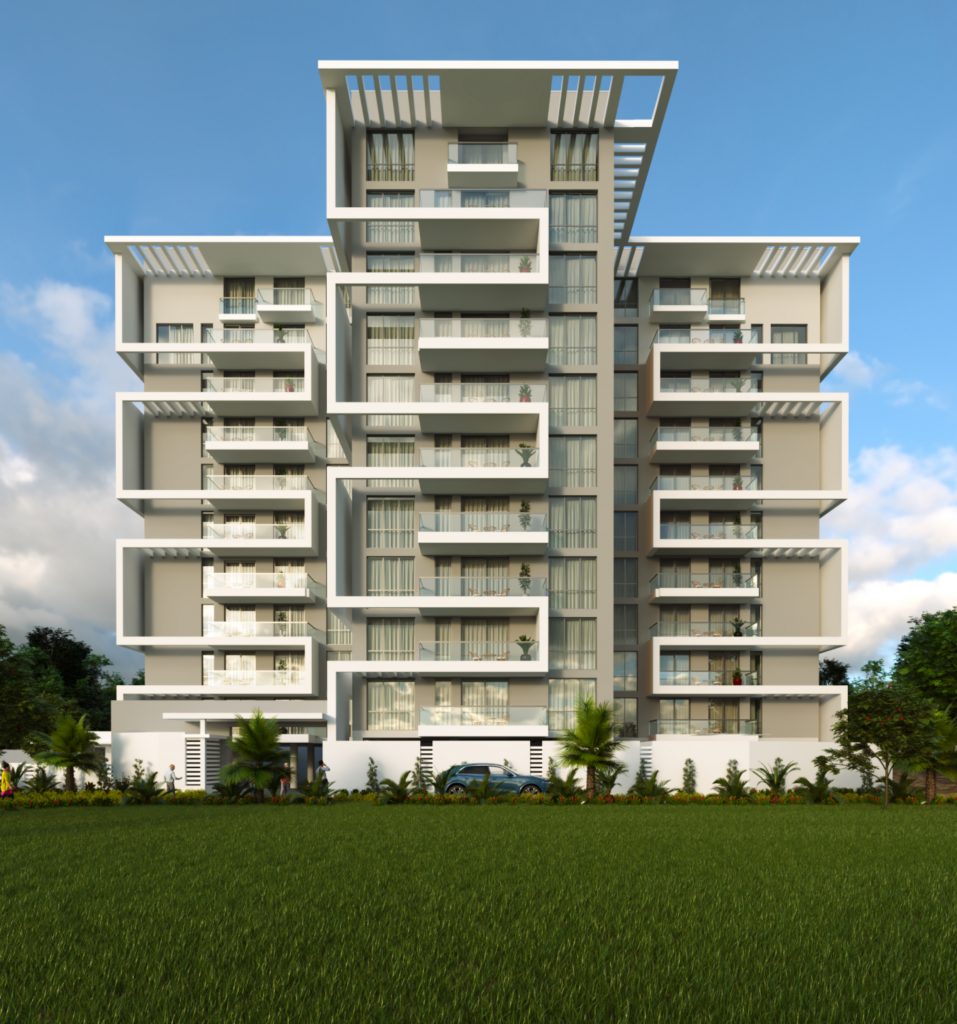 Having proved the Ruparelia in him, he in 2017, at the age of 27, his father appointed him the Group Managing Director, Ruparelia Group to oversee the group's 28 different businesses- ranging from financial services, real estate, education services, hospitality, agriculture and media/broadcasting.
In the same year, in August, he married his long-time fiancé Naiya Khagram in a lavish wedding in London, United Kingdom and Madrid, Spain; completing the transition from a boy, to a real man.
At 29 today, Rajiv is the youngest Managing Director, but possibly among the top 10 CEOs with the biggest portfolios last estimated by Forbes to be over $880 million in 2015.
Like father, like son
In true Ruparelia fashion, Rajiv is a businessman of his own, in every sense.
In 2018, he was instrumental in the setting up of Premier Recruitment- a private external labour recruitment company, to tap into the $1.24 billion (UGX4.5 trillion) industry.
He is the founder Chief Executive Officer.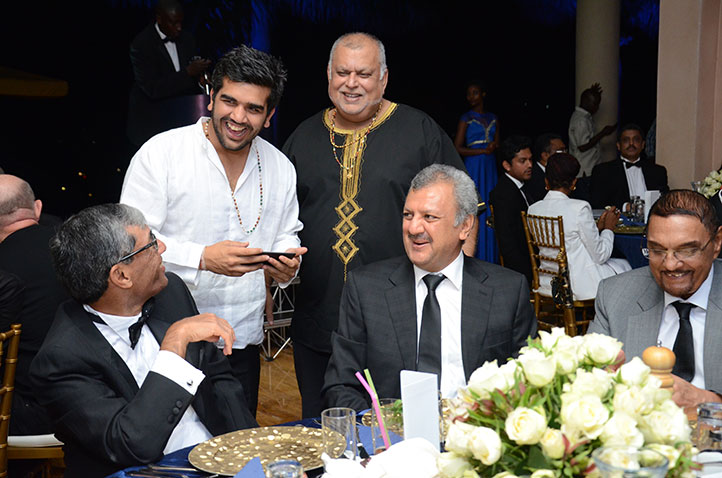 Just a few months after set up, he has already secured a number of employment contracts in the Middle East and on 19th January, 2019 the company sent their first batch of Ugandan girls to work in Jeddah, Saudi Arabia on a two year contract.
On why he joined an industry that is outside the typical group stable of businesses, Rajiv told this reporter that the new labour externalization industry is about managing people, something he already is good at- since the group has over 8,000 employees.
He also argues that the sector is a vital source of livelihood for both the employees and their families and a major pillar of the economy that ought to be protected by all the stakeholders and bad apples weeded out.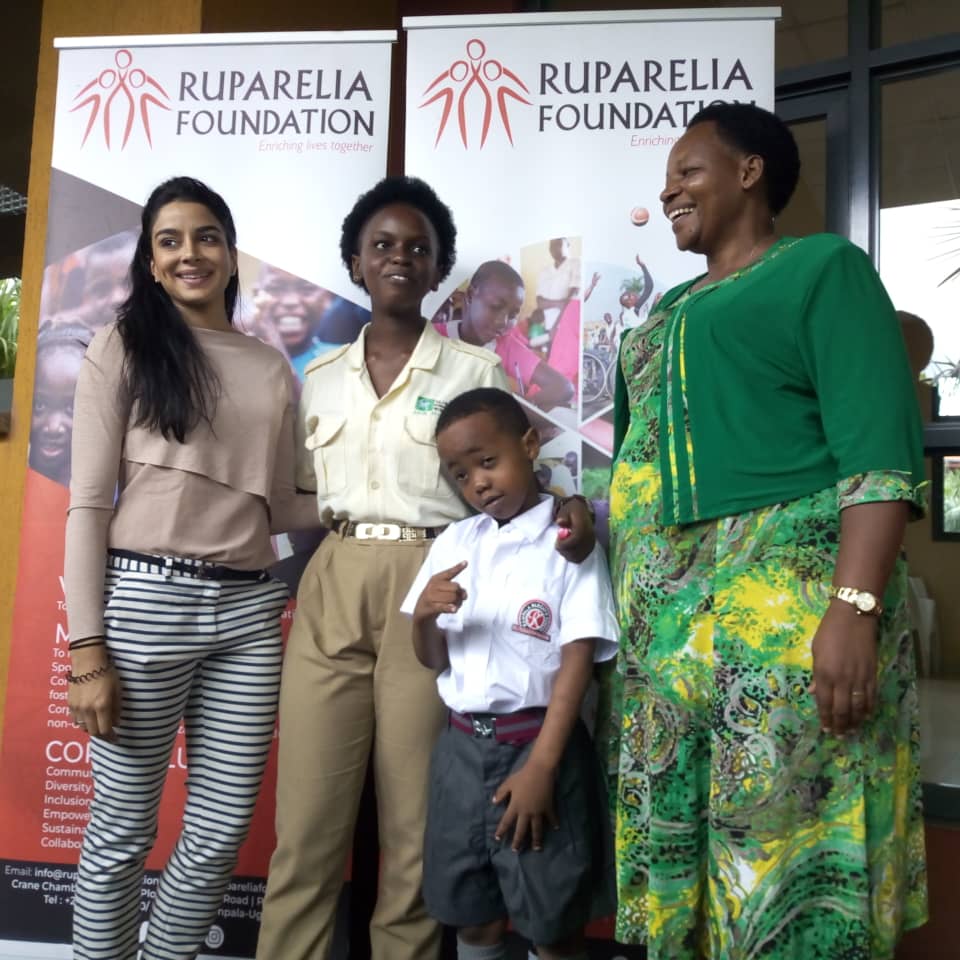 "Uganda has a competitive advantage over a number of African countries because of our good English that we need to leverage just like our neighbours in Kenya. According to the World Bank and IMF Balance of Payments as well as Bank of Uganda data, personal remittances to Uganda have grown by 174.6% from $451.6 million (UGX1.66 trillion) in 2007 to $1.24billion (UGX4.5 trillion) in 2017, but our neighbours, Kenya raked in $1.962 billion (UGX7.2 trillion) in 2017 and $2.5 billion (UGX9.2 trillion) in 2018," noted Rajiv, adding: "Diaspora remittances to Uganda are equivalent to 30% of Uganda's traditional export earnings- $3.4bn (UGX12.5 trillion) in 2017 and $3.6bn (UGX13.2 trillion) in 2018 and almost 3 times bigger than coffee export receipts- $555.4m (UGX2 trillion) in 2017 and $436.4m (UGX1.6 trillion) in 2018. Protecting and harnessing more value from this vital sector should be the responsibility of everyone."
The apple doesn't fall far from the tree
Like his father, he has also maintained love for real estate.
He, together with his sister, Sheena Ruparelia, also a director in the Group are developing their own very first private residential real estate project- Bukoto Living.
Bukoto Living is a multimillion dollar project, consisting of 9 floors of 27 two, three, four and five bedroom units- all for sale.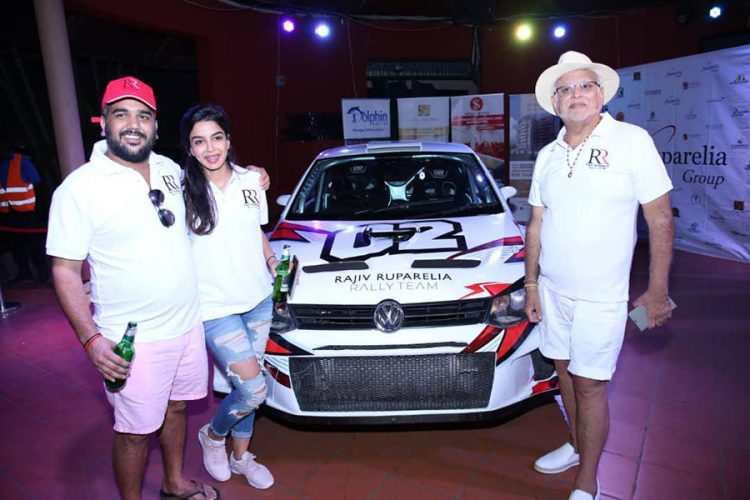 Located at the confluence of Bukoto, Naguru and Ntinda and only 150 meters from the main road, the units will be delivered by July 2020.
A 2 bedroom apartment with 160sqm of space goes for $168,000 while a 3 bedroom apartment with 200sqm of space goes for $210,000. A 4-bedroom apartment measuring 215sqm goes for $330,750 while a 5-bedroom apartment measuring 345sqm goes for $352,250.
Rajiv, also like father, has a warm heart and has participated in several charity causes- both as an individual and through the Ruparelia Foundation, the family's charity arm.
The latest beneficiary of the group's benevolence is child artist, Fresh Kid, alias Patrick Ssenyonjo, who will have his education catered for by Rajiv.
"I'm a true believer that people and systems drive a successful business," he says of his management philosophy, on his LinkedIn profile.
BoU-COSASE PROBE: Parliament did its work, Executive should act on our recommendations- Kadaga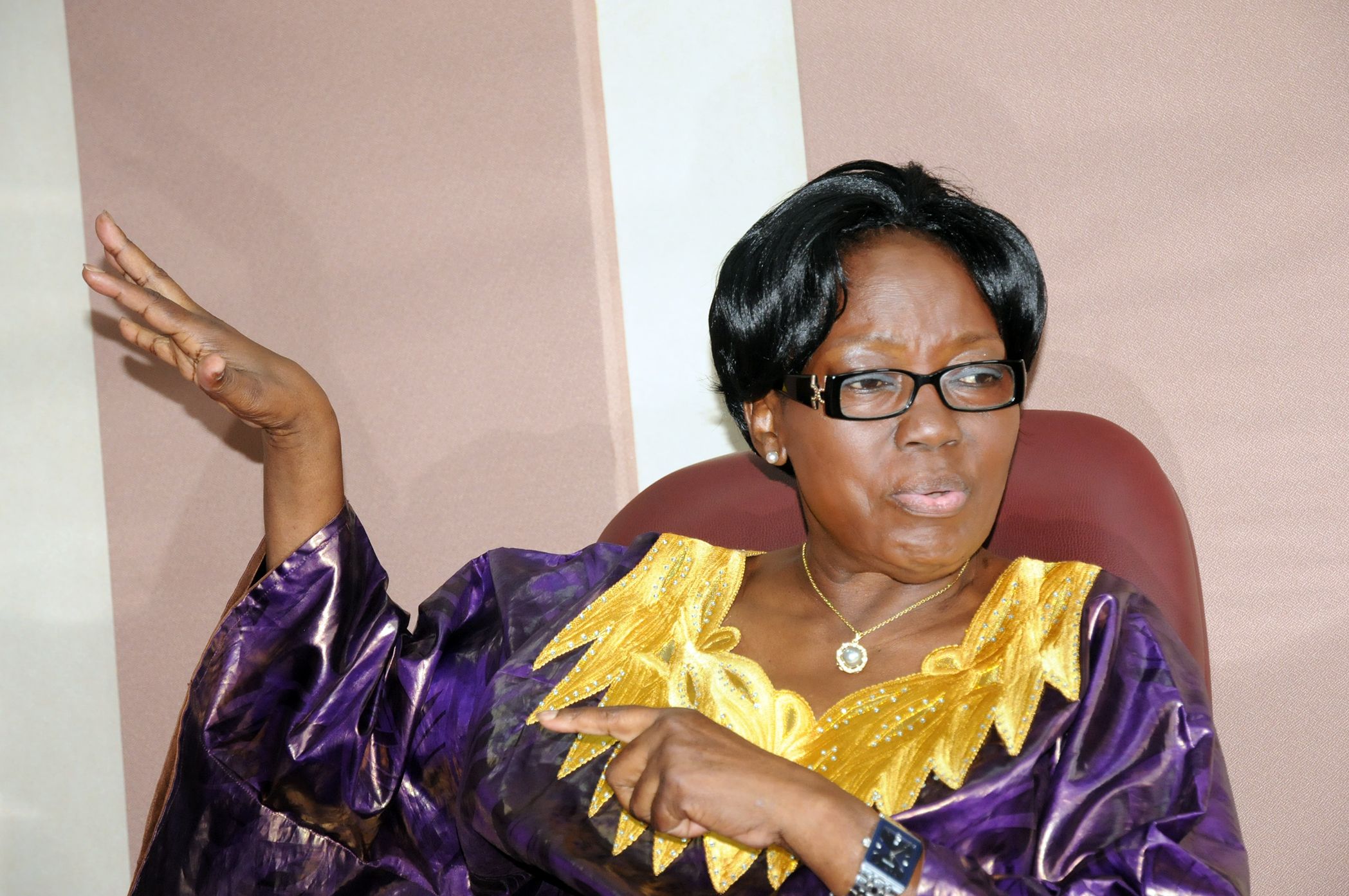 The Speaker of Parliament, Rt Hon. Rebecca Alitwala Kadaga has implored the executive arm of government to expedite bills to reform several aspects governing the banking industry and the running of Bank of Uganda, as recommended by Parliament's committee on Commissions, Statutory Authorities and State Enterprises (COSASE).
In an exclusive interview with CEO East Africa Magazine, Rt Hon Kadaga said that Parliament had done its job of investigation and making recommendations and it was now up to the executive to introduce the necessary amendments to the existing laws.
"Most of the recommendations/resolutions passed are advisory, so the Executive has the obligation to implement them. For instance the probe on Bank of Uganda, most of the recommendations require amendments to the current Act (s). The Executive has to expedite this process for most of these recommendations to be put into action," Kadaga told this reporter.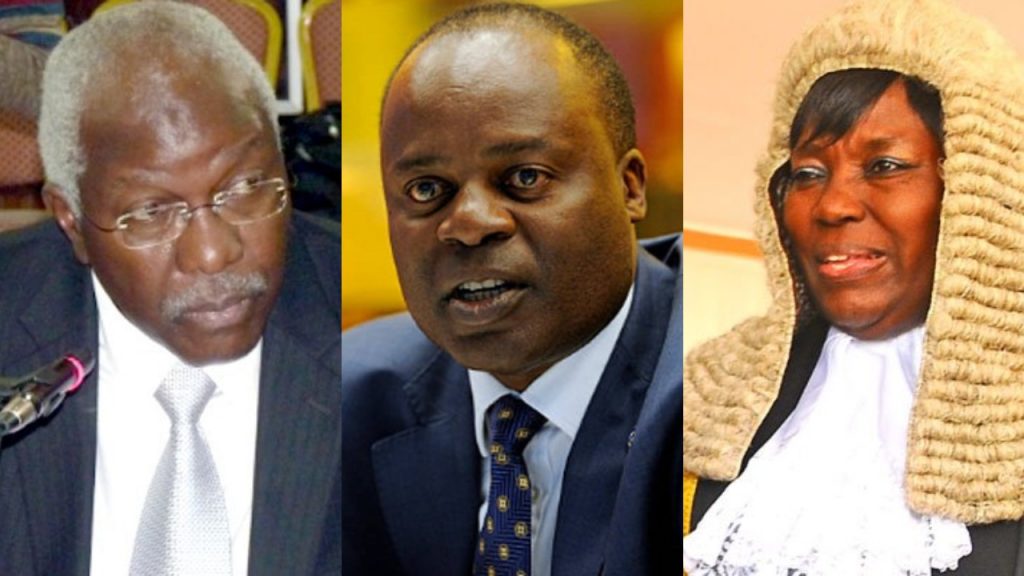 Kadaga's comments come on the heels of a recent statement by the Inspector General of Government (IGG), Mrs Irene Mulyagonja Kakooza, that her office would not investigate the named officials in the COSASE probe, as Parliament had not explicitly asked her office to do so.
Kadaga, also expressed dissatisfaction and frustration at the executive's speed in responding to Parliament's recommendations especially in dealing with accountability issues.
"I think there is a gap because if we investigate and make recommendations, we cannot direct them (IGG); it is the government to say we are going to do A,B,C and D, that is why I was saying that they (executive) are supposed to come back in six months to say that on recommendation this, we have sacked so and so and on this recommendation, we are prosecuting so and so; on this one we have got a conviction and they have not done that," she said.
"Parliament cannot be prosecutors and also the judge, so that is where the limitation is; it is very frustrating for us," she said.
Amend Financial Institutions and Bank of Uganda Acts
The COSASE probe into the irregular closures of seven (7) defunct banks made a number of significant recommendations covering the management of troubled financial institutions as well as governance at Bank of Uganda.
Over and above recommending that the named BoU officials be held liable for their respective negligent acts, COSASE also recommended that article 161 (4), that provides that the Governor and deputy Governor shall be Chairperson and Vice Chairperson of the BoU Board respectively, be amended.
"Good corporate governance principles would require that the position of Chairperson and vice Chairperson of the Board is separated from the position of Chief Executive Officer and his Deputy," said the COSASE MPs, arguing that this was necessary to "protect objectivity of the Board and its independence from management."
"Separation of these two positions is generally regarded as good practice, as it can help to achieve an appropriate balance of power, increase accountability and improve the Board's capacity for decision making independent of management. It is the recommendation of this committee therefore, that article 161 (4) be reviewed to separate the offices of the leadership of the Board and top management of BoU," read the COSASE report.
The MPs also recommended for a specific amendment of the Financial Institutions Act, 2004 to "make a specific provision for the timelines of undertaking all the activities related to and connected with resolution of financial institutions."
Relatedly, they also said that the BoU board, "in consultation with the Minister of Finance, Planning and Economic Development should by statutory instrument, in not more than six months issue procedures and guidelines under FIA, 2004 on the resolution of financial institutions in distress."
They also recommended that the role of resolving of financial institutions in distress be moved from the BoU supervision department, to another department.
"It is recommended that the mandate of resolving financial institutions in distress be independent of the bank supervision function. This would mitigate the risk of conflict of interest," observed and recommended the MPs.
"We are waiting for action from the executive," Kadaga said.