How did this Stanbic Business Incubator Programme come up? Why was it necessary?
This was started in 2018 and when it was being started, the idea was to support local business that needed or were going to be participating in the oil and gas sector. So a keen interest was taken in the oil and gas related areas such as hospitality, camp services, transport and logistics, civil works and construction, and all other associated areas, but as we have seen over the last one year, we have since grown and the demand has grown from other subsectors.
What we have also seen is that many of these subsectors actually also fit within the oil and gas sector so we did not have adjust too much. For example, when you think about laundry marts, fumigation services etc., they all are relevant to the oil and gas sector but at the bottom of the chain. So, what we decided to do was expand our offering so as to accommodate all those other sectors without losing sight of the core.
Secondly what also spoke to our need to expand, besides the increased interest, was the need to educate and have the businesses at the regional level, out of Kampala to a certain point where they can be service providers for the businesses in Kampala. This is because if you look at the demands and services of the oil and gas sector, they are a little bit stringent for example you must be on the national supply data base, etc., and may be a business upcountry may not understand why that is important- so preparing them to serve/service the companies that are directly involved in oil and gas was also key.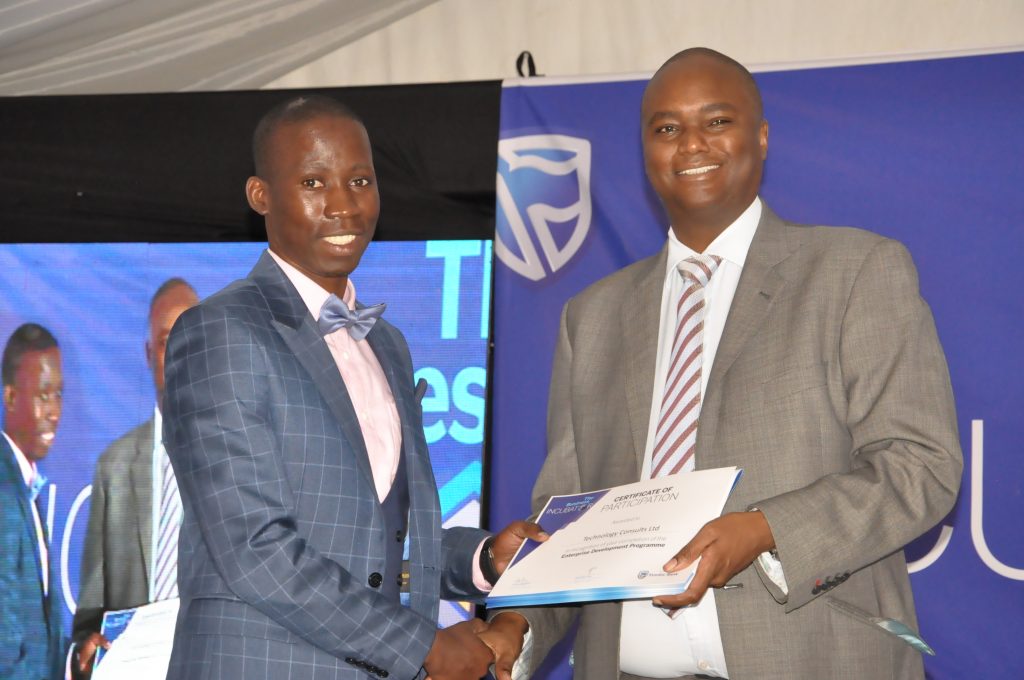 If you think about it, not every Ugandan or Ugandan firm is going to be employed by the oil and gas sector or provide a service directly, but if you think about the number of people who are going to need quality food- having up to 15,000 people concentrated in a geographical area at a single time, stimulates a lot of demand in that area. But if you look at Hoima today, it doesn't have the potential to produce quality food consistently even for 2 weeks if say FID happened today. That is why we have food coming in from China and Israel and all over the world- that is the challenge that we are trying to deal with. We have opened up a centre in Hoima to look at issues of food quality standards, issues of business compliances etc., so as make agro-businesses think more commercially, away from the subsistence mindset.
When you talk of we, who is we?
When I say we, I mean Stanbic Bank but a good part of all our expansion plans have been contributed to by partners. For instance, the agriculture project in Hoima, we have had Tullow Oil come on board as a partner to give us, one; strategic direction because they are pretty much on the demand side of things but also to continue a journey they started and not to stop abruptly but to prepare Ugandans for that oil. As you know Tullow Oil had an agriculture center in Uganda that unfortunately ceased to operate so it is the same center that we have taken on for 5 to 10 years. At the centre we also want to work with the Ministry of Agriculture to see ways we can support our program and also what they would want to see in this program.
We have previously had a model where Stanbic Bank has shouldered all the costs but we are now working on a model that looks at bringing in like-minded partners. Other than Tullow Oil, we have GIZ- the German development agency through their Employment and Skills for Development in Africa (E4D), we have brought on Mercy Corps and now we are in talks with African Development Bank to actually this thing bigger and better.
How much have you invested so far?
Off my head, I can say we have so far invested up to UGX3.5 billion- by end of last year, we had invested UGX2 billion and I think to date, it is coming to UGX3.5 billion.
What have been the results so far?
In Kampala we have trained more than 500 business and in the regions we have so far trained 160 business in Mbarara and Gulu combined. In Hoima we have so far trained over 30 agriculture cooperatives, associations and farmer groups. It becomes more interesting when you look at the actual people- it is more than 1,000 people because when we train a business, we train about 4 people in the business. We tend to train the business owner, their accountants, marketing people, human resource people etc., – the spectrum is wide.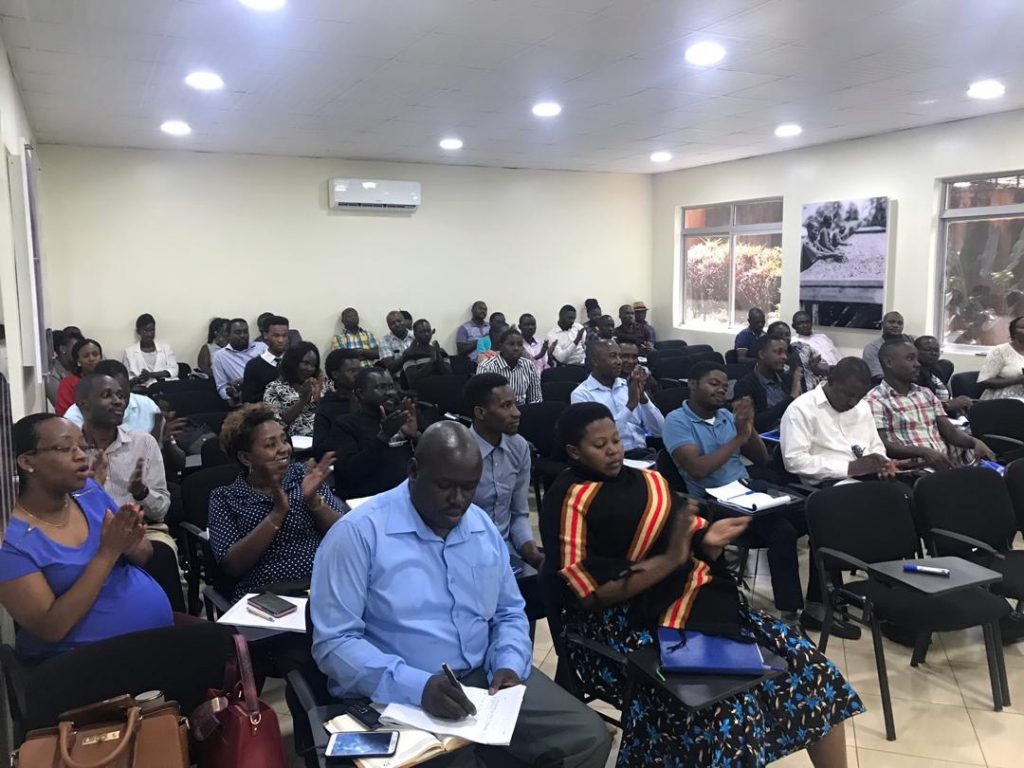 By training these businesses, we are also directly addressing the problem of training as a need because many businesses do not like investing in training their staff- so we literally give them an opportunity to actually put this weight onto Stanbic. Because of the think-big training we impart in our trainees, we are also beginning to see people whom we trained as employees of certain businesses, show up afresh as business owners- at the end of the day no one wants to be an employee forever.
Who are your trainers and how hands-on are they or do you just workshop over issues?
The trainers that we get are industry experts, proper industry experts. We have teams from organisations such as Deloitte Uganda, MMAKS Advocates, Makerere University Business School (MUBS), Kampala Associated Advocates etc. We also get real people who have had hands-on experience and seasoned business people.
Our training program is in a way that you do a 3 months intensive training and then we follow up with another 9 months of business mentorships and coaching. The mentorship and coaching is where we use your business plan that has come out of the 3 months training program but is also built along your existing business. This gives you the opportunity to work with your coach/mentor to what you wish your business to be eventually.
Looking at our recent monitoring and evaluation statistics, we saw that 62 % of the companies we have worked with, have reported improved revenue. That speaks to the fact that they have learnt to perfect business, tightening loose ends and leakages- that they have learnt how to do business better. About 30% of the businesses have also ventured into new business areas and that again for is a good story.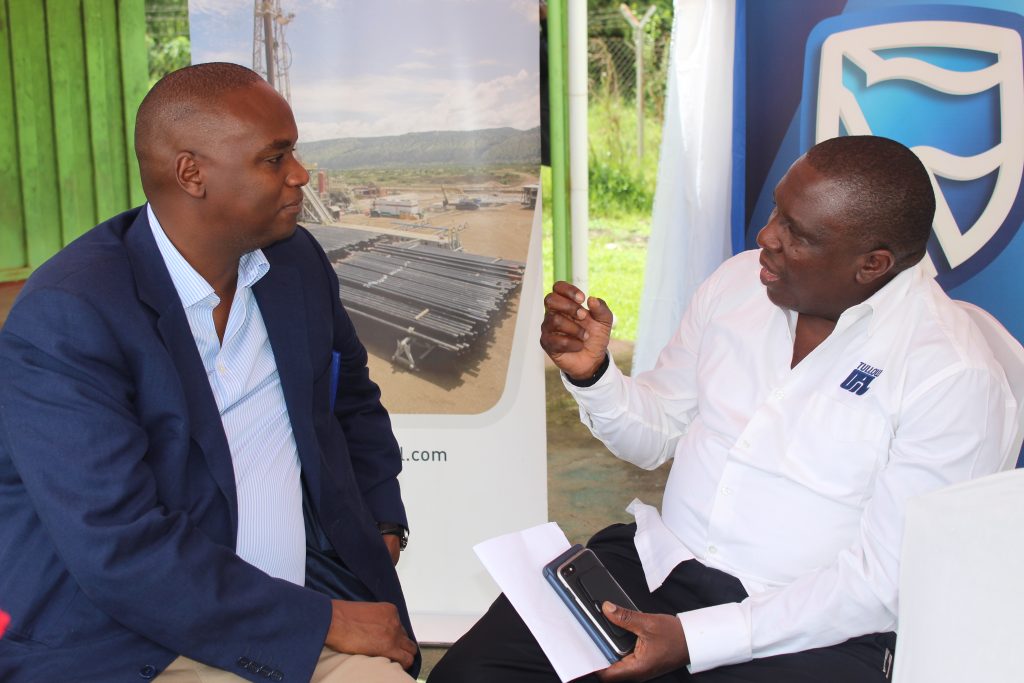 Remember that we began with businesses focused on oil and gas but now we have given them the opportunity to look beyond oil and gas meaning that even now when the industry is silent, the businesses are active. That is a good story -other than saying let us dump our equipment and wait for the Final Investment Decision (FID). What if it takes another 3 years? Most of these businesses would have died out, but we see them thriving amidst low oil and gas activities. That is a good story, a growth story that we would like to be associated with.
It is also important to know that even when you finish the training, we have so many free services such as business development services for instance bid management and all of that. If you have seen a bid in the newspapers and you don't know how to go about it, we put you in touch with a consultant who is also trained to help you organize your documents and responding to the bid in a competitive manner. You know most of the times the reason why most of our SMEs fail especially from my Total E&P Uganda experience as the National Content Leader, is that they do not have basic things such as policies and documented and or organized records.
Speaking about the FID, from the companies that you work with; the SMEs, how affected are they by the delayed FID?
The beauty about them is that many of them were operative even before the oil and gas sector. It is just a few that begun operating in anticipation of the oil and gas sector. Of course it is frustrating because nothing is happening but again many had not yet overly invested like some of the big boys.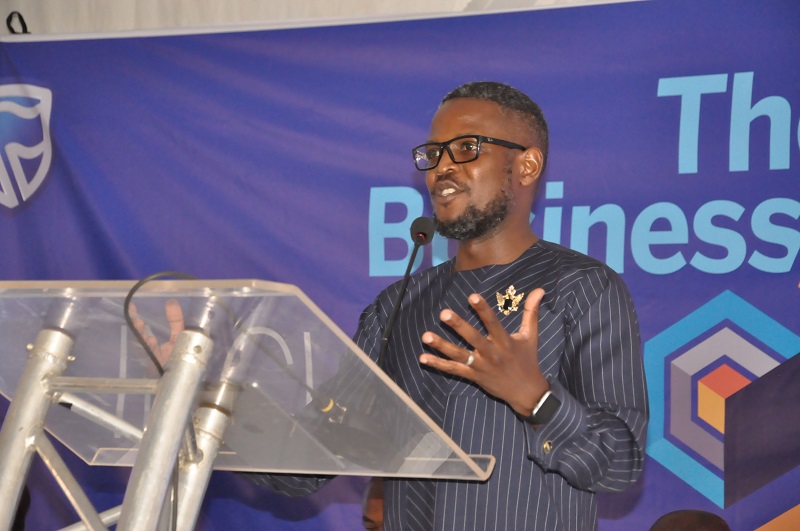 On the other hand, many of the companies were working with have been more appreciative of the training because it is has actually prepared them for that time when the FID is done and business kicks off at full speed. Many of them- almost 90% who have been through the training will tell you that if the FID had happened earlier, many of them would have failed to win or even manage contracts. So, I think the delay is hurting and many people would want to be operational but I think it has also allowed many business to undergo a phase of preparation; this training has really perfected the core areas that they need to be compliant in. When the big decision comes, they will be more than ready to grab not only the opportunity but also be more resilient.
More often when you ask about the challenges faced by SMEs, there is a tendency to look at the external challenges like taxes, yet we know there are other issues that lie at the very core of these SMES. From the interactions that you have had with the SMES, what are some of the internal challenges that they face?
I think one of the biggest challenges that most businesses will be quick to tell you, is access to finance but to be honest with you, that is the least challenge and I will tell you why. For as long as your company is compliant and you have everything in place like policies, statutory compliance and financial records, even if you are making losses, money just comes flying to you. There are firms, venture capital firms that come here asking if there are businesses that they can invest in or support to grow. But of course at the beginning of a cohort, you are not really sure who to recommend despite seeing them doing so well. It is only after the end that we are comfortable with them.
As a bank we are more confident about the businesses that have gone through our enterprise program because we know that they understand what it takes to actually borrow money. Many businesses come to borrow money and you ask them to show their 2-3 year financial records but these are nowhere to be seen. You ask them for information regarding directorship and governance and these are non-existent too. The Stanbic Business Incubator programme seeks to churn out companies that do not find these foundation issues a problem and are ready to attract and access funds.
The other issue that SMEs have is access to resources and infrastructure to support their businesses. I have showed you the free-access conference rooms, computer facilities etc. that we are offering to SMEs. If an SME wants to meet a partner flying in from the UK, they can be able to meet them in a decent environment which speaks to what our partnership is all about and that is what we offer because this is like a one stop business centre- a meeting point and all that right here in one place.
The other big issue is access to markets- which is why the marketing class- how businesses can advertise, sell themselves to potential customers is a crucial component of our offering. Many entrepreneurs tend to jump into a business because they have seen a friend making money or they think is making money, but they don't understand how his client pipeline is built and soon or later, they get their fingers burnt.
Yes, access to finance is critical but we want to focus on getting these companies ready to not just attract and access funding beyond the normal bank funding but also how to manage that funding for growth. By the way in most developed countries business that grow or are growing at high rates are not even using bank money- there is private equity, angel investors, venture capitalists etc., and we are trying to point the SMES in that direction.
Also regarding access to market, we are also bringing the market to them by connecting them to the oil and gas companies and other big corporates – so that they have interactive sessions with the business that we are training. The beauty about that is that it gives them visibility of what opportunities are there but also gives the big corporates the ability to see what linkages they might have.
One such partnership is with Tullow Oil, which is a very good partnership. Our next big partnership that we are signing is with Uganda National Oil Company (UNOC)- we are getting into a partnership which speaks to supporting each other in the area of local content and that for us is another big one because we shall then have access to their information and they will also have access to our data base so they can interact with our businesses at any one time as well as provide all the information that is out there for or within the oil and gas value chain- be it up stream or mid-stream or downstream with our businesses.
If you look at the Industrial Baseline Survey (IBS) that was done by the three Joint Venture (JV) partners – CNOOC Uganda Limited, Total E&P Uganda and Tullow Uganda Operations Pty Ltd, the biggest challenge by local companies was visibility of the demand for services. People did not know what is going on, they have no clue. As we speak now, there are potential planning sessions going on somewhere on oil and gas but people do not even have a clue. So the partnership with UNOC to share with us information about opportunities is critical.
If today, you were made the minister of SMES, based on what you know about the challenges that face SMEs what are some of the reforms that you would undertake to help SMEs grow?
I think I would do things the Qatar way. I was in Qatar a couple of weeks ago and to be honest with you if you see the level of support to incubation and accelerate programs, it is amazing. The money spent is quite wholesome and if you equate it to the amount of business growth there, it makes a lot of sense.
What we are struggling with as Uganda is supporting businesses in a very organized way. Forget about throwing money at SACCOs and all these things that we see in the papers; that is not sustainable. I can tell you, even if you throw UGX100 million at a Sacco, for as long as that SACCO doesn't have the governance systems in place, that money will disappear in a year.
What government needs to do is first of all help these businesses grow in terms of growing as business- a enterprise development program is a very good one. Beyond that we need to look at ways in which we can support businesses; typical SMEs, your normal business that have potential, may be through seed capital but also partnering in whatever they are doing.
You know what I have noticed about most developed countries, when government notices products/ideas/businesses that have a potential in terms of growth, revenue, employment etc., what they do is be partners in it. The intellectual property and the idea of the business and everything else is controlled by the owner of the business but government has a major stake in the business. The beauty about that is that it sees the business more sustainable, it sees the business expanding more because you have the sight of other agencies and the world because the government is also promoting you.
You did mention that from time to time, you do get inquiries from venture capital and private equity firms looking for potential partners from the incubation programme. Have you been able to facilitate a couple of transactions in this direction?

What we are trying to do at the moment is getting businesses that are investment ready and match them with a lot of these venture capitalists. We will have all these venture capitalists and potential funders come in to engage with these businesses we have trained and their business ideas and see whether they're worth investing in.
We also want to move beyond just these businesses we have trained, to also work with young innovators, because again, a lot of these young innovators have good ideas that could actually be invested in to make some good money for them. We're trying to have partnerships with the likes of The Innovation Village, a startup hub in which we can bring their young innovators into our space because many of them are working in silos disconnected from the potential users of their creations yet they're producing ideas or concepts for the problems some of these SMES face. So what we're saying is, get out of the silos, come in and get to meet these businesses and share your ideas, interact with them as much as you can and by doing that, your business, your concepts, can actually have a market.
Imagine a guy developing a route to market App, how many transport and logistic firms are in here and would want to take on such for the efficiency of their businesses. That is what we want to expand into. We've already expanded into the regions and have expanded nationally, consolidating that is now our next focus and we want to do this by bringing in IT and innovation into this business space.
Where do you see this programme in 5 years? Where do you want it to be?
What we think as well, as a way of going forward and for us to attract more partners is to become a foundation. So we are turning into a foundation of the holding company- Stanbic Uganda Holdings Limited- we shall be stand-alone from the bank. That makes us more attractive to many potential partners because some of the donors do not want to mix with the profit making side of the bank. That is our sustainability approach. It also give us the opportunity for partners who have similar thinking to come on board, so that we don't have to replicate something that is already working.
And that is what I was saying to other banks- can we just come together because it is for a common good. As Stanbic we don't care whether their customers come to us for training- that is already a sign to show that we are open to working with other banks on such a project. But also the beauty about that is that the bigger partners like the World Bank can easily find an easy group to work with as compared to working with entities which are working in silos.