ISPs warm up to Raxio's Data Centre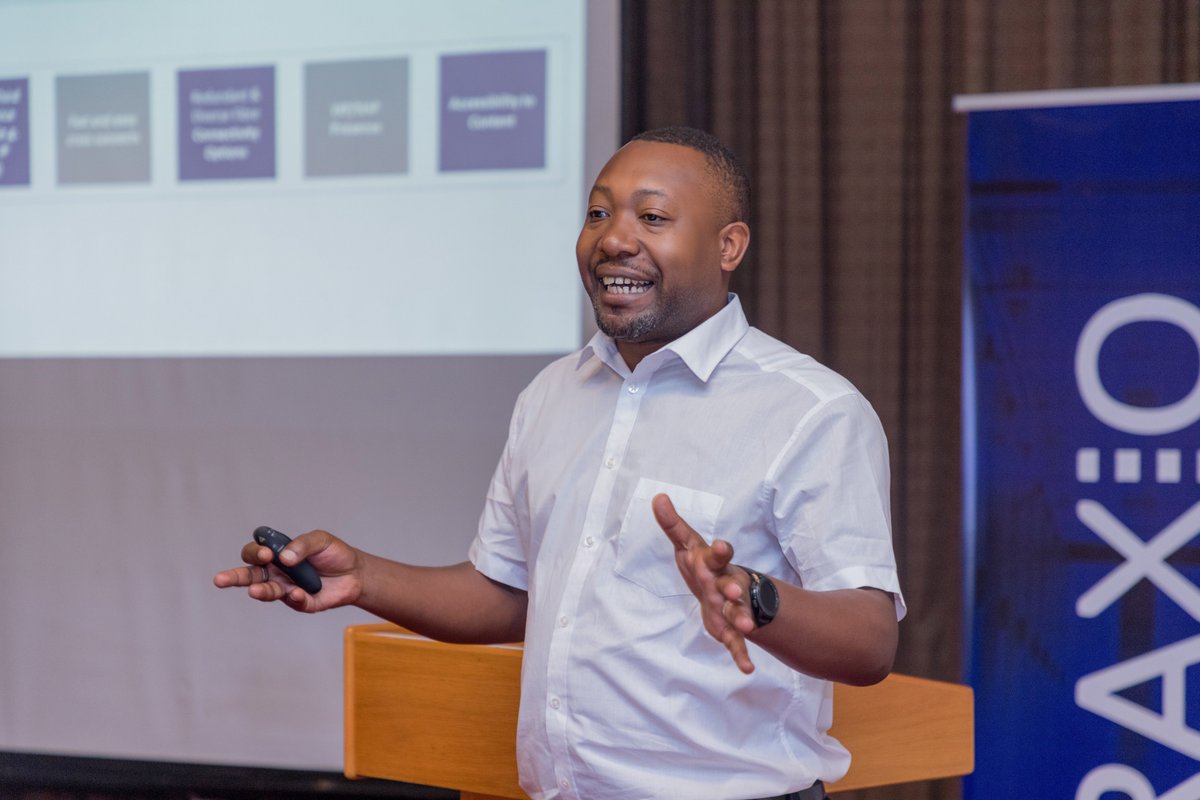 Internet service providers in Uganda have warmed up to Raxio's carrier neutral data centre, currently under development, saying the project will create operational efficiencies and save up the much needed capital for investment in other areas.
Speaking on Friday 3rd May 2019, at a breakfast hosted for the Internet Service Providers Association of Uganda (ISPAU) by Raxio, Godfrey Sserwamukoko, ISPAU chairman, said Raxio's entry into the market was a stitch in time.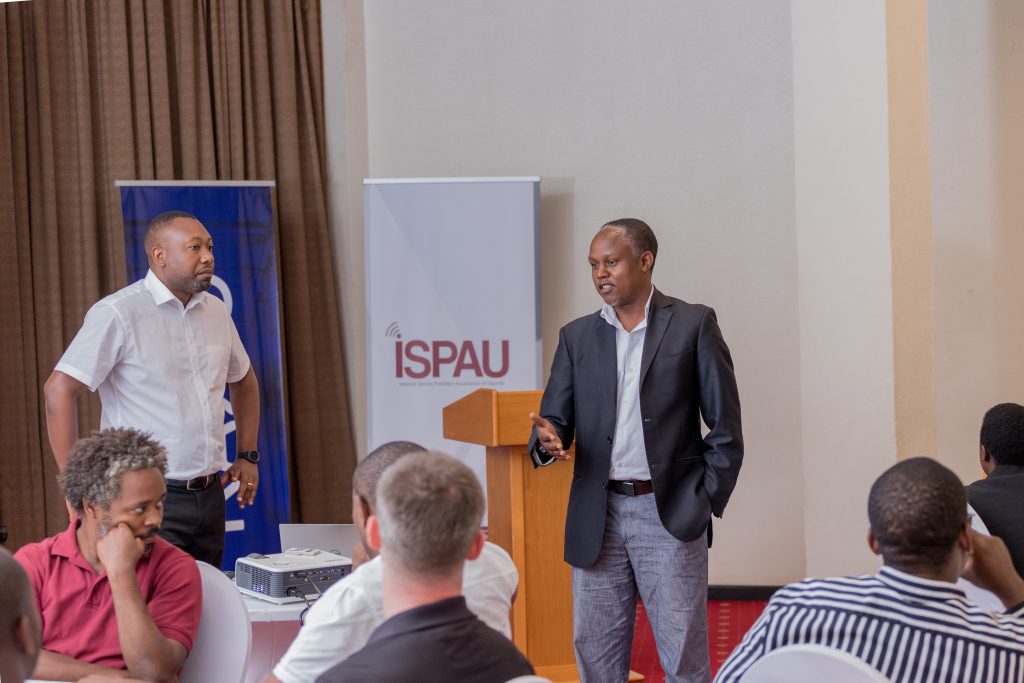 "As an association, many of our members are constrained by challenges ranging from inadequate financing for ICT capex to the use of inefficient infrastructure. With Raxio's solutions, our members and the wider market is set to benefit from a unique range of solutions fit for every type of business," he said.
Mr. Robert Mullins the Executive Director of First Brick Holdings (FBH), the parent company of Raxio Uganda said that Raxio's carrier neutral data centre would "reduce the total cost of ownership, improve operational efficiencies and allow clients to free up capital that can otherwise be used for client facing roles."
James Byaruhanga, Raxio's General Manager, said that Raxio exists to provide an environment where organisations- public sector, private sector and not-for-profit – run their critical systems with increased reliability, connectivity and security.
"Our commercial model offers ISPAUs members an opportunity to improve their operational efficiencies through economies of scale. For example we have an option to lease out equipment for those who do not have adequate capital to buy brand new equipment" he said, adding: "In addition we also have a service where we help new clients move their equipment to the new data center", he added.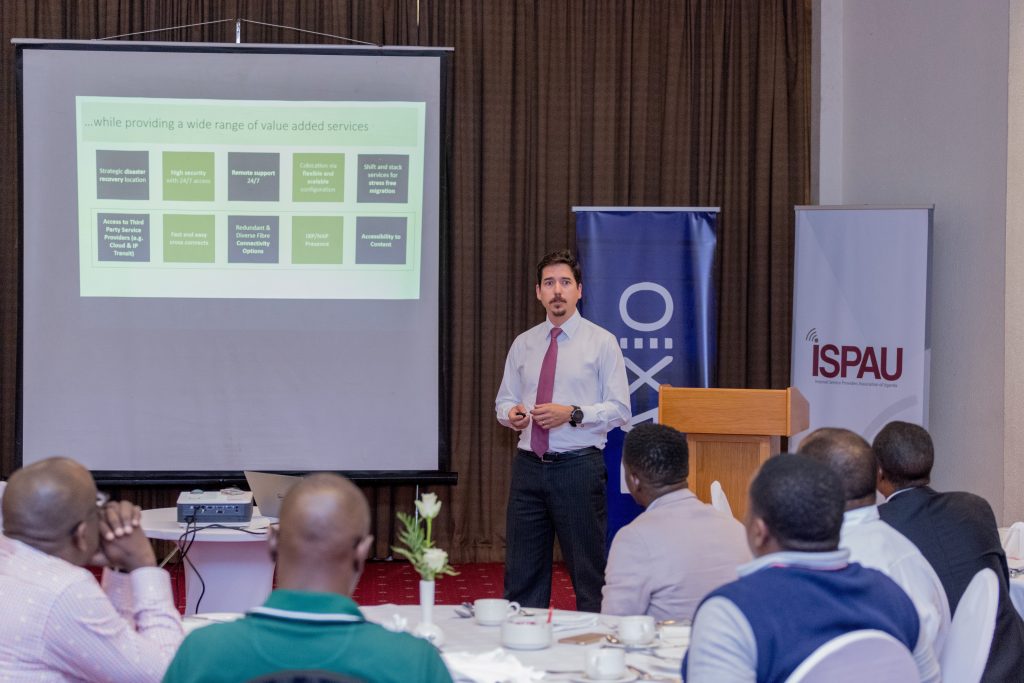 He also announced that ISPAU members stood to benefit from up to 30% in discounts, if they signed up between now and 31st July 2019.
Raxio, is a First Brick Holdings' (FBH) company; itself a portfolio company of US-based investment firm, Roha Group Inc. FBH, plans to build multiple data centres in the East and Southern Africa region – a total investment of approximately $50 million that will see at least up to 5 data centres going live by 2022. Raxio is constructing its first data centre at the Kampala Industrial and Business Park, Namanve. At full capacity, the data centre will be able to house up to 400 racks; in an optimally controlled, 24/7 secured and redundant environment and shall consume up to 3MW of Hydro Electric Power.
DIGITAL TRANSFORMATION: Tech Expo, Swarm 19 Summit scheduled for November 22nd to 23rd; new tech companies, innovations set to gain exposure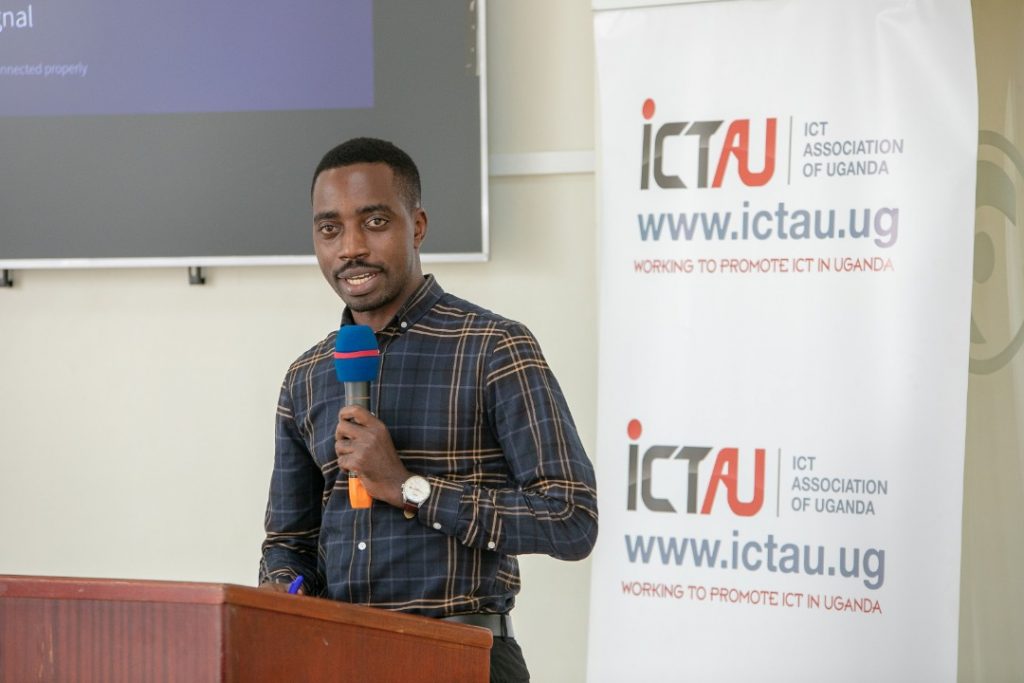 KAMPALA — HiveColab, an innovation hub and startup incubator in Kampala, has partnered with ICT Association of Uganda (ICTAU) and will in November host the much-anticipated Swarm Summit and Tech Expo 2019.
According to organisers, this year's exhibition will be held at Uganda Manufacturers' Association (UMA) show ground in Lugogo, between 22nd to 23rd of November 2019.
The Swarm 19 Summit and Tech Expo will run under the theme "Celebrating Uganda's Digital Transformation".
The Swarm summit is an annual event aimed at recognizing the different levels of development of Uganda's digital landscape, showcasing the different entities that work to create a harmonious tech eco-system.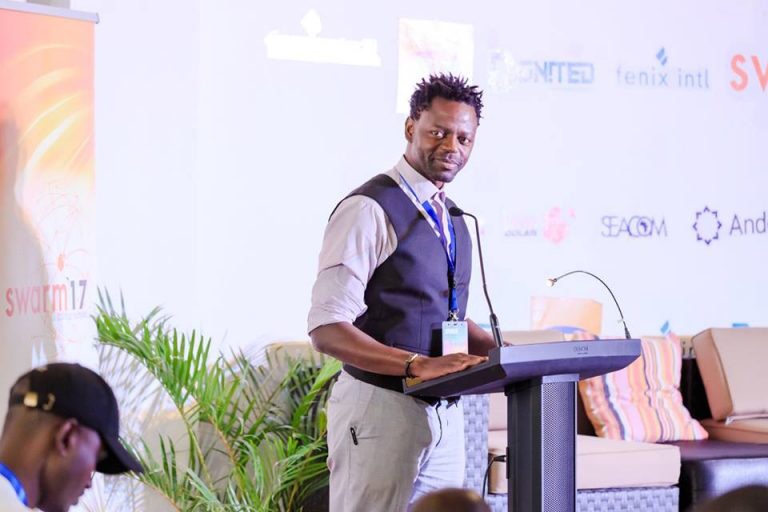 The Expo is an excellent marketplace integrating a broad array of local and international service providers, suppliers, manufacturers among others.
"The Swarm Summit and Expo 2019 shall bring together and celebrate Uganda's top business and technology minds building enterprises powering Uganda's emerging digital economy. We're thrilled to provide a larger stage to showcase the technological innovations shaping Uganda's digital economy," said TMS Ruge; Co-founder and Director, Hive Colab.
The Tech Expo, will enable exhibitors to engage more with buyers head-on making it well-positioned to promote different products & services.
The Expo is open to the general public to attend and exhibitors can register at www.swarm.ug
"This two-day event will be a celebration of Uganda's digital journey and will be an avenue to discuss solutions to the on-going setbacks in a bid to build better digital spaces and transform Uganda's tech ecosystem," said Albert Mucunguzi, Chairman, ICT Association of Uganda.
Swarm Summit continues to be Uganda's premier annual stage that fast-growing companies can target as a launch pad for new innovations, introduce emerging technology breakthroughs and gain exposure.
With UGX1.5 tn in accumulated losses, UGX258.3bn in debts amidst declining sales, how long can Africell hold its ground?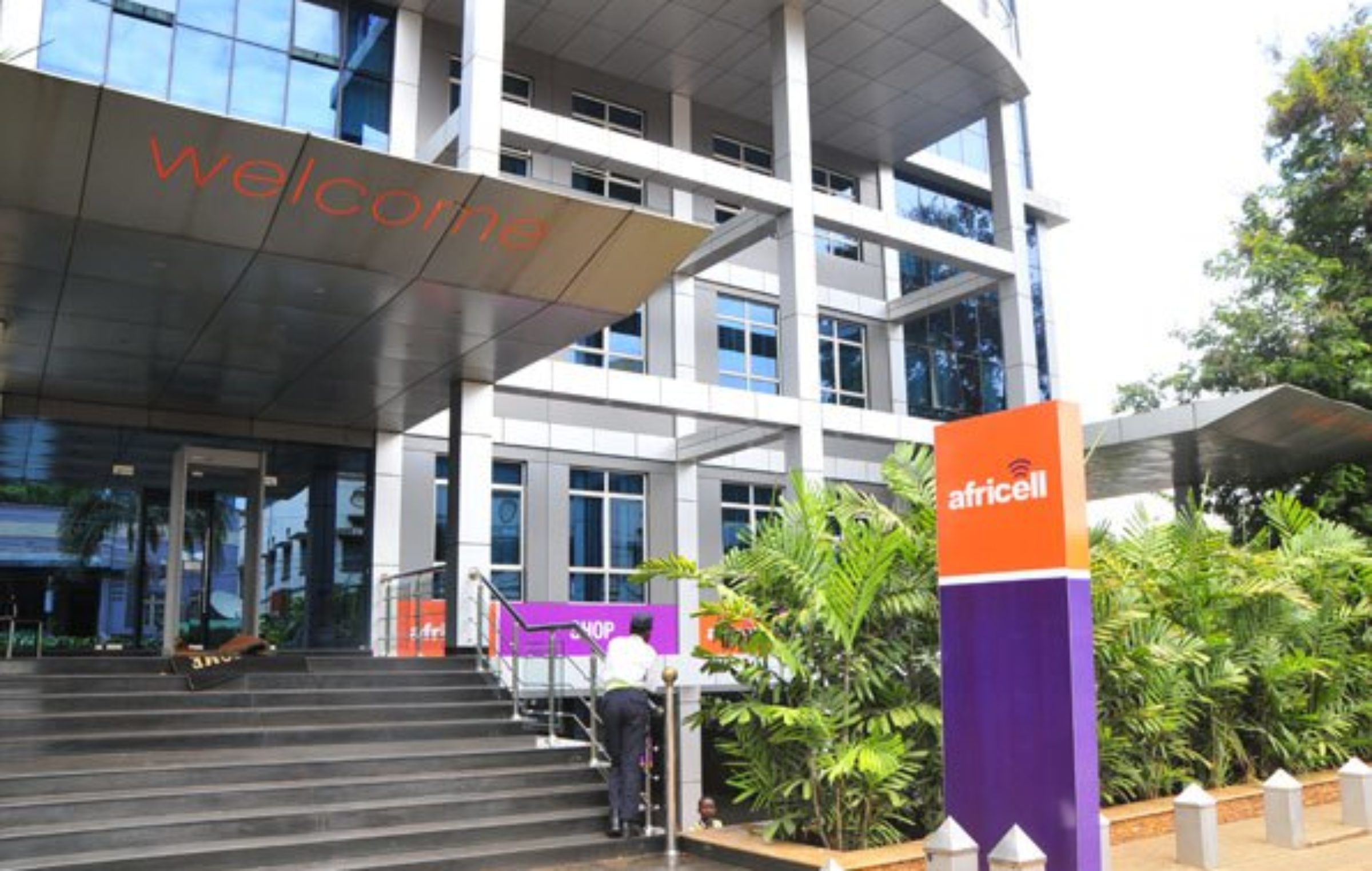 Over the last month, the market was awash with talk that Eaton Towers and ATC Uganda, the two biggest operators of cell towers in Uganda, had switched off telecom operator, Africell Uganda over unpaid bills. That it took the intervention of the regulator, Uganda Communications Commission (UCC) to have them restored temporarily.
We reached out to UCC's Executive Director, Eng. Godfrey Mutabazi who referred us to Mr. Ibrahim Bbossa the Head Public and International Relations at UCC.
Bbossa, however declined to comment saying that the matter beforehand was sensitive.
Mark Turyamureba, the ATC Uganda, Head of Legal/Regulatory Affairs in a phone call to this reporter said his company, had not switched Africell off, to the best of his knowledge.
Jim Burns, the Eaton Towers, Deputy Managing Director, did not respond to our email, calls and messages to his phone for over 3 weeks.
When we asked Africell's Spokesperson, Edgar Karamagi about this turn of events, he said the company was aware of the "existence of business obligations with service providers but all processes are moving on smoothly."
"I am not aware of any switching off as per your claim," he said, adding: "All our engagements with tower companies and other service providers, are premised on well stipulated agreements which touch on all issues including but not limited to payments. As a company we value our service providers and extended stakeholder community to ensure we are act in accordance to our agreed roles. In brief, we honor our obligations to all our stakeholders without exception. This has been the trend and it is not about to stop."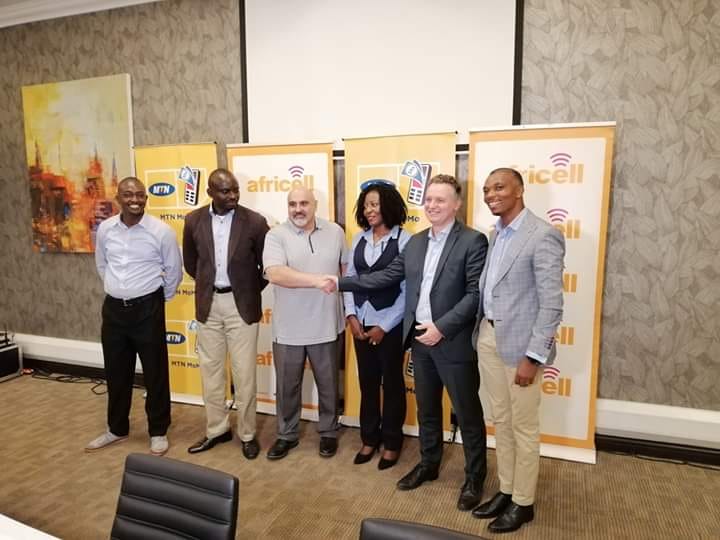 Mr. Karamagi went on to say, without divulging how much these obligations were, that: "To allay your fears, the telecom business is a high capex investment business, therefore such amounts can't run us out of town," he said.
However, when we put it to him that according to audited financials to which CEO East Africa had gained exclusive access, Africell was heavily indebted and by end of 2018, its current liabilities reached the tune of UGX258.3 billion- more than twice their total turnover in 2018, wondering if indeed Africell was in position to pay these debts, Karamagi responded as thus:
"No comment on the figures although I do question your source. We take exception to remind you of your obligation to publish with responsibility," he said.
One step front, two steps back
Africell Holdings, mid-2014 acquired then Orange Uganda at an undisclosed sum, amidst analyst questions on what bag of tricks Africell had up its sleeve, given that Orange, part of a bigger and more experience Orange Group had failed to meaningfully penetrate the Airtel and MTN duopoly.
At the time Orange quit, they were faced with UGX771.8 billion in accumulated losses and with almost no significant market share gains to show for it.
It appears, the timing of Africell's entry was just wrong- at the time of Africell's entry, Airtel, part of the Bharti-Airtel, the giant out-of-India operator, had just successfully pulled off a merger and acquisition of Warid Telecom creating a much stronger No.2 market player.
As a result of the merger, Airtel would nearly double its revenue from UGX367.7 billion in 2012, to UGX505 billion in 2013 and UGX722 billion in 2014. This put Airtel, well within a fighting chance, against market-leader MTN which as at end of 2014 had a gross turnover of UGX1.27 trillion.
A much stronger Airtel, meant that Africell, had two market giants to fight against.
ALSO READ: Airtel posts UGX338bn in 2018 profit; makes more profit than MTN for 3 years in a row https://www.ceo.co.ug/exclusive-airtel-posts-ugx338-bn-in-2018-profit-makes-more-profit-than-mtn-for-3-years-in-a-row/
As at end of 2014, Africell's total turnover was a meagre UGX121.3 billion- 10 times less than MTN's revenue market share and about 5 times that of Airtel. This was a David with one stone, versus not just one Goliath, but two Goliaths. That left the question on everybody's head: How exactly did Africell plan to change the game? What move were they going to pull in that market that MTN and Airtel could not replicate?
2015 was the year that Africell too their first hard lesson in the market. Amidst tough talking and supported by heavy market spending- Africell only managed to grow their turnover by 6.1% from UGX121.3 billion to UGX129billion. But due to the big spending, losses increased by UGX94.4 billion that year, from UGX171.5 billion in 2014 to UGX266 billion- a one-step front, two steps back scenario.
UGX121 billion in turnover would infact be the furthest they ever reached in turnover- what followed would three years of consecutive revenue decline. In 2016, revenue declined to UGX126.6 billion, then to UGX113.6bn in 2017, settling at UGX108.8 billion- altogether a reduction of 16%.
Put another way, this was UGX12.5 billion less than the revenue that they inherited from Orange Uganda. As if this was not bad enough, this lackluster performance came in with another cost- more accumulated losses; UGX171.5bn in 2014, UGX266 billion in 2015, UGX172 billion in 2016, UGX66.5 billion in 2017 and UGX72.2 billion in 2018.
Altogether, since Africell entered the Ugandan market, they have amassed UGX748.2 billion in accumulated losses- perhaps a testimony to market analyst fears that by trying to put up a fight against 2 market giants, huge competitors, each of whose turnover is more than 10 times Africell's- MTN in 2018 turned over UGX1.55 trillion and netted UGX219.5 billion while Airtel turned over UGX1.21 trillion and netted UGX338 billion, Africell would only succeed in hurting itself.
We asked Edgar Karamagi and new CEO, Ziad Daoud if Africell had any fighting chance against Airtel and MTN who are backed by bigger group entities that are themselves bigger than Africell Holdings – Africell's mother group, but Africell instead chose to sidestep the question by expressing reservations on the authenticity of our figures.
How much further can Africell go?
To understand the futility of Africell's fight, you need to understand that while Africell's turnover between 2015 and 2018 reduced by 16%, that of MTN, the market leader increased by 16% from UGX1.33 trillion to UGX1.55 trillion.
That of Airtel leaped by 43% from UGX846.2 billion to UGX1.21 trillion.
But Africell, won't give up as yet. In July 2019, it was reported by Reuters that Africell Holdings had in May 2019 secured a $100 million (UGX365.4 billion) credit line from the Overseas Private Investment Corporation (OPIC), the U.S. government's private investment fund.
Reuters quoted Ziad Dalloul, Africell's founder, CEO and Group Chairman saying that the money would be used to fund infrastructure investments for their operations in Uganda, Democratic Republic of Congo, Gambia and Sierra Leone.
He also said it would help the firm expand fintech services, such as mobile payments, micro-insurance and micro-finance.
But given the size of the problem at hand, it appears, that even if the entire $100 million was to be spent on Uganda alone, it may be just enough to fix the debts with a few billions left to patch, a minute portion of the UGX1.52 trillion in accumulated losses.
Eaton may or may not have switched them off, but sooner than later debts, losses and a tough market will.
One step front, two steps behind: Can Africell survive an onslaught from MTN and Airtel, amidst declining sales, heavy losses and deep indebtedness?
EXCLUSIVE: Airtel posts UGX338 bn in 2018 profit; makes more profit than MTN for 3 years in a row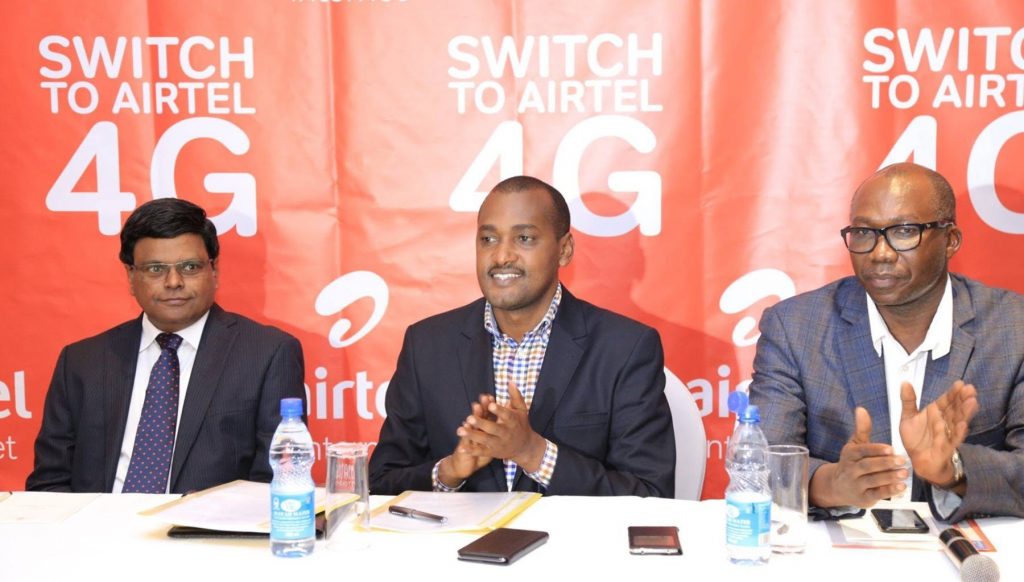 Airtel Uganda, made a profit of UGX338 billion (USD91 million) in 2018, thanks to yet another good year of sales.
A meticulous 4 months research into the financials of the two telecom companies, shows that Airtel's turnover in 2018, grew 5% from UGX1.16 trillion in 2017 to UGX1.21 trillion. Net profit grew much healthier- an impressive 38%- from UGX245 billion to UGX338.1 billion.
MTN Uganda, the leading telecom company in Uganda, at least by turnover, on the other hand registered a 44% growth in profit from UGX152.6 billion in 2017 to UGX220 billion in 2018. Gross turnover grew 8% from UGX1.4 trillion in 2017 to UGX1.6 trillion.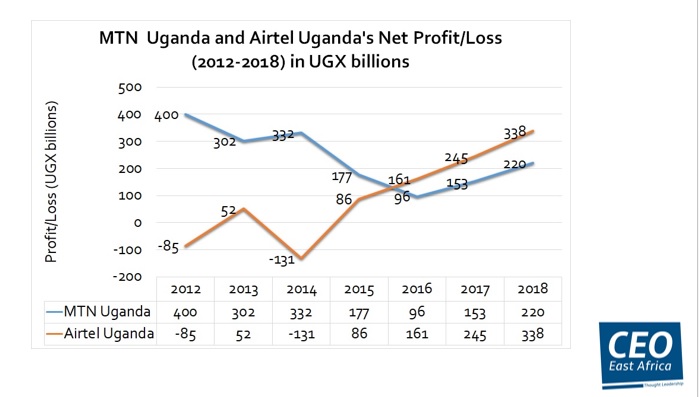 This is the 4th straight profitable year for Airtel Uganda, since they acquired Warid Telecom in 2013. That year (2013) Airtel made perhaps its first profit ever in Uganda of UGX52 billion, but in the following year (2014), that, relapsed to a loss of UGX131.4 billion.
Airtel then bounced back in 2015 with a UGX52 billion profit and hasn't looked back since then. In 2015, the telecom that is 100% owned by India's Bharti Airtel bounced back with a profit of UGX86 billion, then UGX160.1 billion in 2016, UGX245 billion in 2017 and finally UGX338 billion in 2018.
On the other hand, in 2012, just before Airtel acquired Warid, MTN had just posted UGX400.4 billion in profit and this reduced to UGX302 billion in 2013. In 2014 MTN Uganda's profit was 331.6 billion while in 2015, profit went down by 46.7% to UGX176.8 billion and further reduced to UGX96.3 billion in 2016.
In 2017, MTN profit picked up by 58.5% to UGX152.7 billion, reaching UGX219.5 billion in 2018.
The Warid factor
In April 2013, by the time Airtel Uganda acquired Warid Telecom, at a reported USD100m, MTN was the only profit making telecom company. The other 3 players, Airtel, Warid and Orange were all crippled by debts occasioned by years of loss making- giving MTN a big-boy market position.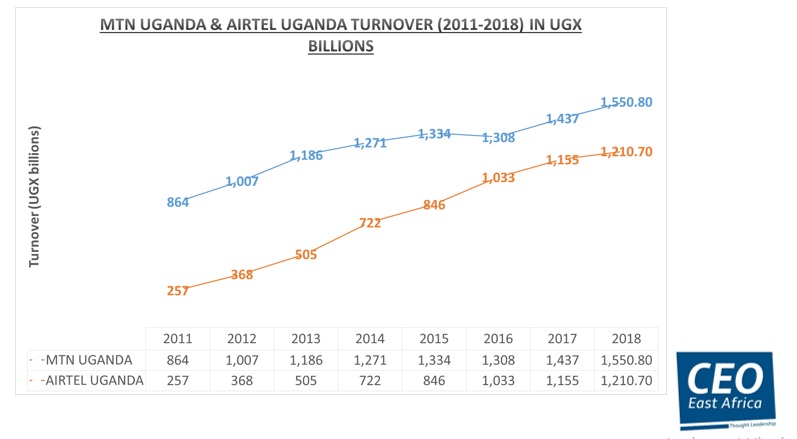 Although the merger between Airtel and Warid did not give Airtel an immediate advantage in sales- MTN's gross sales in 2013, stood at UGX1.2 trillion compared to UGX505 billion for the new Airtel, it is said to have earned Airtel, millions of customers.
It is these numbers that Airtel has leveraged to build a solid business- reducing the turnover gap between itself and MTN from UGX681 billion in 2013 to UGX340 billion at end of 2018- MTN took in UGX1.55 trillion and Airtel UGX1.21 trillion in gross sales at the end of 2018, compared to UGX1.18 trillion vs Airtel's UGX505 billion in 2013 respectively.
Will Airtel Uganda one day, win back the No.1 market position?
Even though MTN remains the market leader- the unmistakable fact is that its growth has slowed down while Airtel's growth is your typical fast and furious.
Comparatively, between 2013 and 2018 MTN's Compound Annual Growth Rate (CAGR) in gross turnover and profit has been 5% and -5% respectively, while Airtel's has been 16% and 37%.
This reporter asked both the MTN CEO Wim Vanhelleputte and the Chairman, Mr Charles Mbiire on what is causing the slow down and what they were doing to re-stimulate growth, but they did not respond in 4 days, despite promises of getting back to us.
An email inquiry to Airtel's CEO Mr V.G Somashekar and the spokesperson, Ms Sumin Namaganda was also not responded to despite an acknowledgement of receipt.
Both companies, however did not contest our figures.