Internet service providers in Uganda have warmed up to Raxio's carrier neutral data centre, currently under development, saying the project will create operational efficiencies and save up the much needed capital for investment in other areas.
Speaking on Friday 3rd May 2019, at a breakfast hosted for the Internet Service Providers Association of Uganda (ISPAU) by Raxio, Godfrey Sserwamukoko, ISPAU chairman, said Raxio's entry into the market was a stitch in time.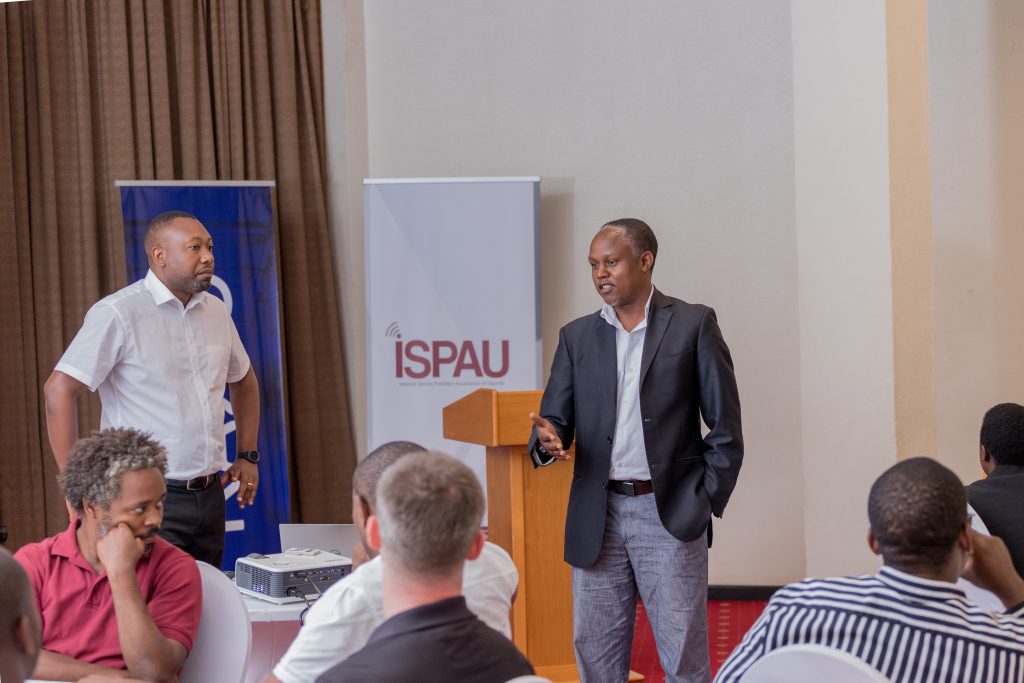 "As an association, many of our members are constrained by challenges ranging from inadequate financing for ICT capex to the use of inefficient infrastructure. With Raxio's solutions, our members and the wider market is set to benefit from a unique range of solutions fit for every type of business," he said.
Mr. Robert Mullins the Executive Director of First Brick Holdings (FBH), the parent company of Raxio Uganda said that Raxio's carrier neutral data centre would "reduce the total cost of ownership, improve operational efficiencies and allow clients to free up capital that can otherwise be used for client facing roles."
James Byaruhanga, Raxio's General Manager, said that Raxio exists to provide an environment where organisations- public sector, private sector and not-for-profit – run their critical systems with increased reliability, connectivity and security.
"Our commercial model offers ISPAUs members an opportunity to improve their operational efficiencies through economies of scale. For example we have an option to lease out equipment for those who do not have adequate capital to buy brand new equipment" he said, adding: "In addition we also have a service where we help new clients move their equipment to the new data center", he added.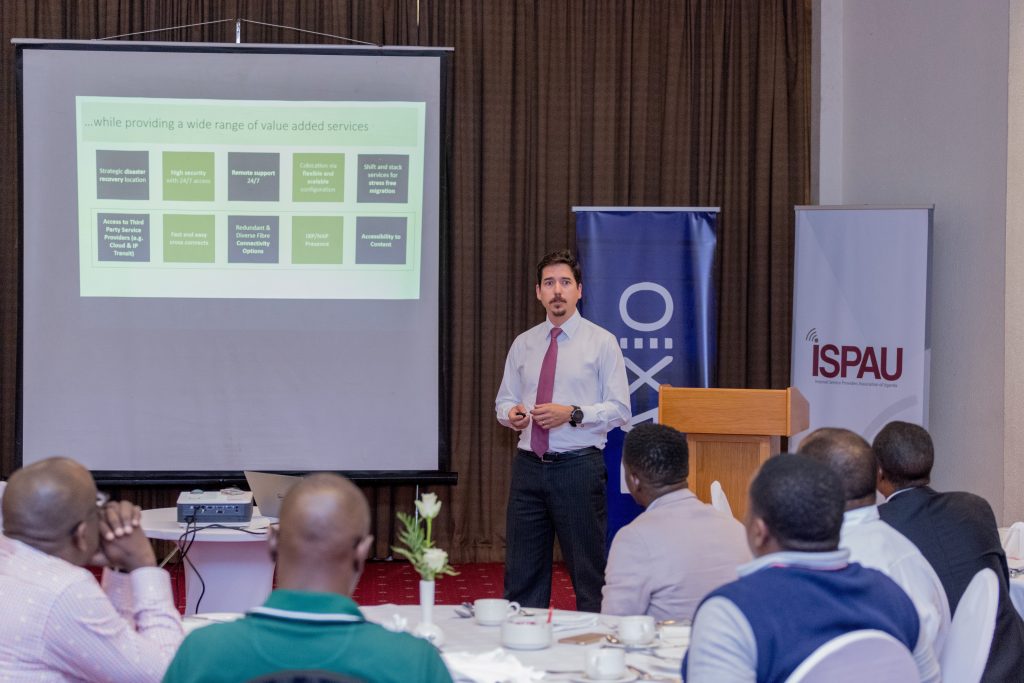 He also announced that ISPAU members stood to benefit from up to 30% in discounts, if they signed up between now and 31st July 2019.
Raxio, is a First Brick Holdings' (FBH) company; itself a portfolio company of US-based investment firm, Roha Group Inc. FBH, plans to build multiple data centres in the East and Southern Africa region – a total investment of approximately $50 million that will see at least up to 5 data centres going live by 2022. Raxio is constructing its first data centre at the Kampala Industrial and Business Park, Namanve. At full capacity, the data centre will be able to house up to 400 racks; in an optimally controlled, 24/7 secured and redundant environment and shall consume up to 3MW of Hydro Electric Power.