Local singer sues Bryan White for Shs10 million
Socialite Bryan White might not be the money machine he claims to be. Mukasa Simon aka Lucky Costa who decided to ride on Bryan White wing of fame and composed a song about him is now accusing Bryan of failing to pay him for his song, performance and costs at the launch of Bryan White Foundation.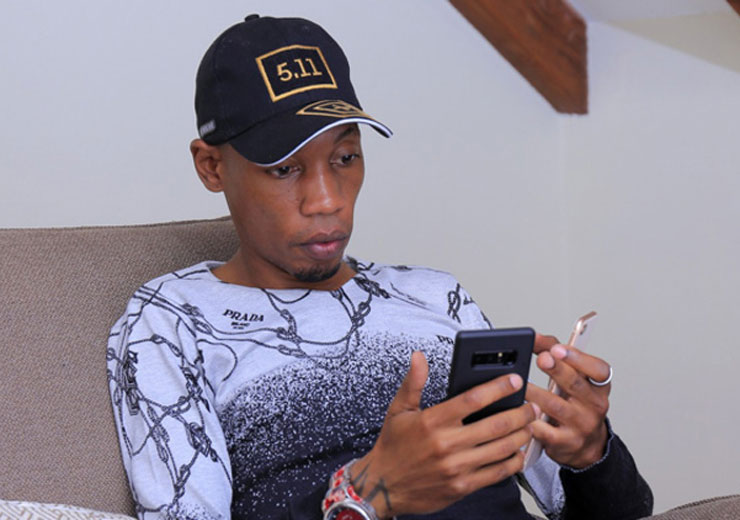 Through Muwada and Co. Advocates, the upcoming artiste Lucky Costa has issued a demand notice to sue Brian Kirumira alias Bryan White alongside Mugwanya Michael, aka King Michael, over failure to pay the latter UGX10 million as consideration in addition to promises of buying for him a plot of land, house and a brand new car as a reward for the anthem/song hero which was played on several official functions of Bryan white foundation which he praised Bryan White for his lovely and caring heart .
"On or around February 2018, our client and you (Bryan White) at Front Page Zaana on Entebbe Road met and agreed to purchase copyright of his publications song titled –Heroe basima bagenzi and his physical performance of the same song," reads the affidavit.
"It was agreed that Bryan White was to pay UGX10 million for the song in addition to several other promises like buying the artiste land and constructing him a house as a gesture of appreciation."
The notice claims that the singer performed the song at various Bryan White Foundation programmes, including at Auto Spa, Munyoonyo and Kakyeka Stadium in Mbarara at the launch of Bryan White Foundation and that efforts to secure payment for the song, his performances and refund of the artistes costs been in vain and his team are not picking his calls.
Before this, Costa went on social media and other media platforms accusing Bryan White of failing to fulfill his alleged pledges.
Bryan White reportedly lined up the singer to hand the pledged money over to him but was later tipped off by police that the said Lucky Costa was involved in various theft cases and had been filed up a case a police.
Lucky Costa, on his Facebook page, accused Bryan White of being a cheater, liar, and masquerader, However, Bryan White says Lucky Costa did the song without his agreement.
Through his lawyers, Lucky Costa demands that he must be paid UGX10 million for the song within seven days, UGX4 million for performance and another UGX200 million as compensation in lieu of image damages.
"The only song I know is Kilimanyi by Weasel, Cindy and Michael," says Bryan White.
Hero is a song about how great the tycoon is even when he was in prison for alleged murder.