Museveni,Kenyatta applaud TradeMark East Africa at Busia OSBP Launch.
The Busia One Stop Border Post was yesterday, 24th February 2018 commissioned by Presidents; Yoweri Museveni of Uganda and Uhuru Kenyatta of Kenya.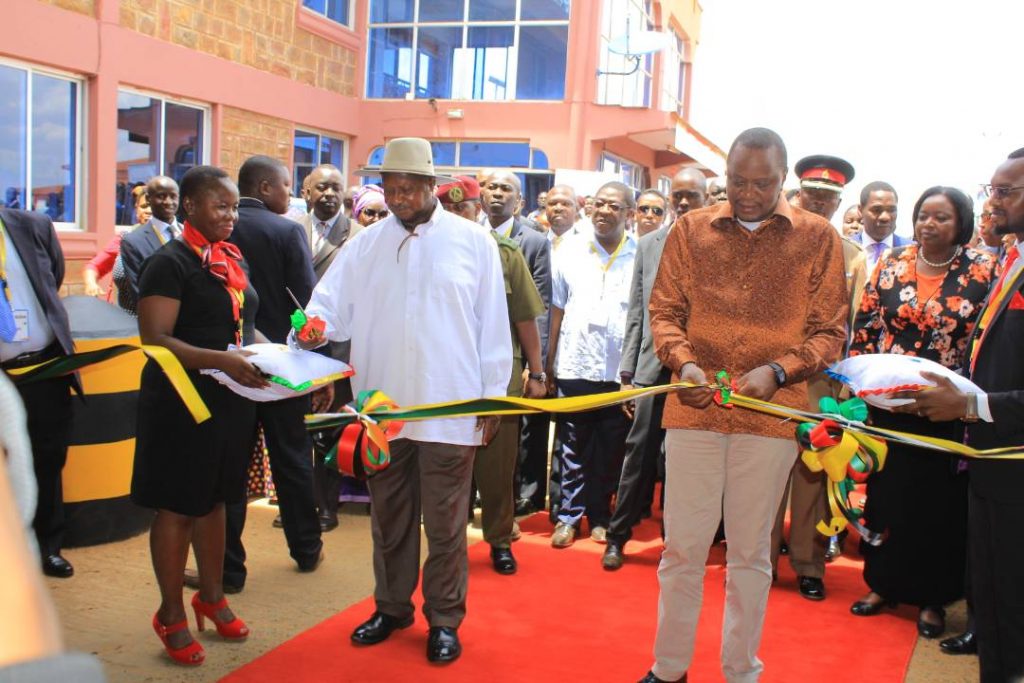 Construction of the physical infrastructures for Busia OSBP started in August 2013 and was completed in May 2016 on the Ugandan side; and started in April 2012 and was completed in July 2017 on the Kenyan side.
Speaking at the launch of the Busia OSBP held at the Busia URA Cargo Clearance Compound, both Museveni and Uhuru appreciated the good work done by TradeMark East Africa and its partners in improving the East Africa trade environment.
"I thank Trademark EA, President Kenyatta and the government of Kenya for this spirit of cooperation. I also thank the people of Busia for supporting the NRM government. We shall repair the bad sections of Busia- Kampala road and repair the railway to ease transport," President Museveni noted as posted on his Twitter account.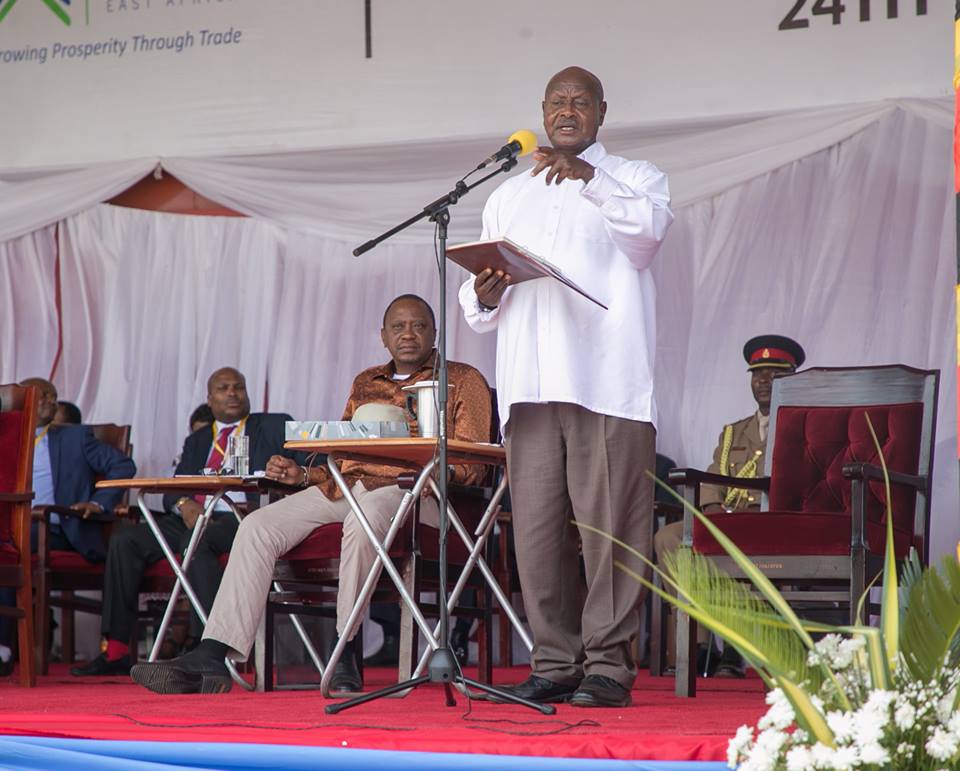 He added: "The Busia facility will be improved. For example, we need X-ray technology to check loaded trucks and stop this method of manual checking. We need to use modern technology. We are also working on using radar stations on the lake to curb fish smuggling and catching immature fish."
On his part, President Kenyatta said the commitment of the leaders of the region is bearing fruit as substantial progress has been achieved in the integration process.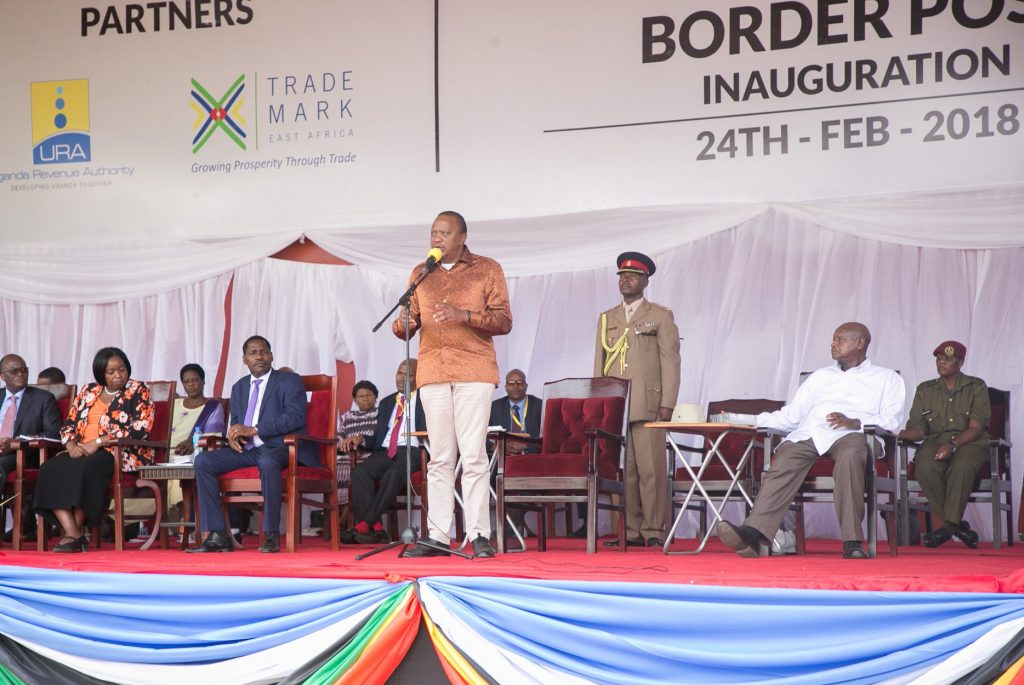 "I am glad that the people and the leadership of the East African Community have taken this point to heart: wherever I go in the region, I find a new appreciation of the importance of integration, and a new commitment to bringing the people of East Africa together," said President Kenyatta.
The commissioning of the Busia OSBP was attended by thousands of people including dignitaries from Uganda, Kenya, and global partners.
TradeMark East Africa – TMEA with support from UK's Department for International Development (DFID) and partners has developed "15  OSBPs in East Africa including South Sudan and has invested about USD 117 million in OSBPs and access roads. Estimates of benefits show a return of about about 30 for every dollar invested."
TMEA CEO Frank Matsaert, said, "The completion and operationalisation of the Busia OSBP is a crucial milestone in increasing access to markets and the facilitation of the movement of cargo along the Northern Corridor. When initially investing $12 million with our donors, the United Kingdom and Canada, greater access to markets, increased efficiency that would reduce costs by reducing time and improved infrastructure were just a few of our end goals. Ultimately, our projects in physical infrastructure and automation of key government trade processes like customs, have complemented each other to reduce the cost of doing business and boost trade volumes, increasing both Kenya's and Uganda's overall trade competitiveness. Most importantly, they have contributed to governments being businesses being able to expand thus creating jobs."