BEAUTY WITH PURPOSE: Victoria University Awards Education Scholarships to Miss Curvy contestants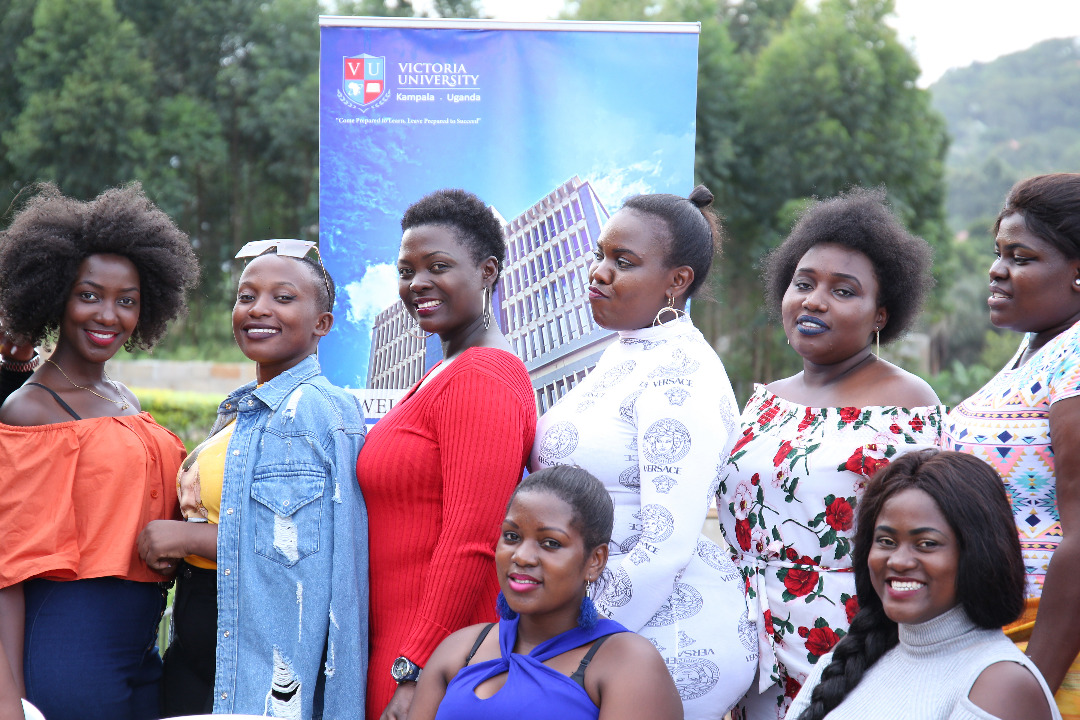 The Ruparelia Foundation through Victoria University is extending scholarship offers to the Miss Curvy contestants for any of their Masters, Bachelors, Diploma and Foundation programs.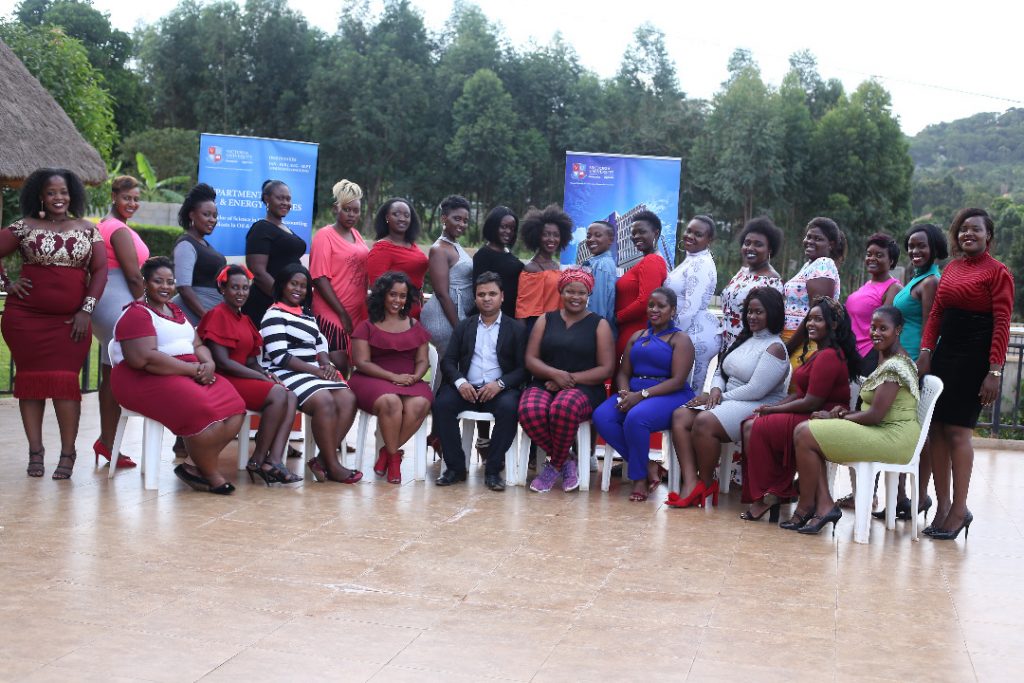 The University is awarding the overall winner of the Miss Curvy with a 100% scholarship on tuition of any
Degree, Diploma or Masters in any of the four faculties of; Health Sciences, Business and Management, Humanities and Social Sciences, Science and Technology and the Department of Petroleum and Energy Studies.
The remaining 24 contestants will be awarded with a 70% scholarship on tuition. All contestants are eligible for a free short course in Public Speaking and Presentation.
The scholarship shall be provided to only those contestants who have the entry requirements as per the National Council for Higher Education.
The grand finale is slated for Friday, 26th April at the Imperial Royale Hotel in Kampala.
This was announced on April 24th 2019 by the University's Vice Chancellor, Assoc. Prof. Krishna N. Sharma, who said that the university's offer is driven by the desire to "impart and provide knowledge to the contestants" as a means to "building their career growth."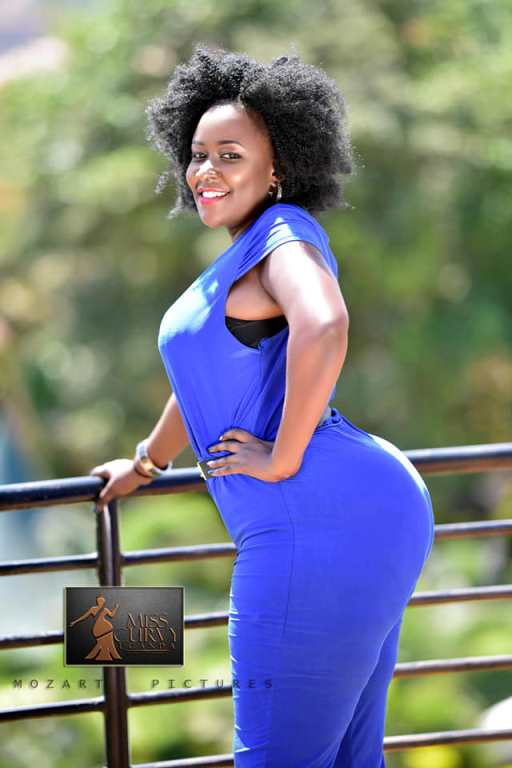 "We appreciate Miss Curvy for organising this event to appreciate the participants and plus size females.
Victoria University is happy to be partnering with Miss Curvy for purposes of enhancing career growth and positive life enrichment of the Miss Curvy contestants," he said.
He applauded the contestants and the pageant organisers for their resilience and facing up to the numerous challenges in the run-up to the pageant.
"We are giving them free short courses in Public Speaking and Presentation so that they may effectively transfer their leadership skills, implant the message of having pride in who they are, inspire and motivate others who may be facing similar challenges what they have faced in the past," he said.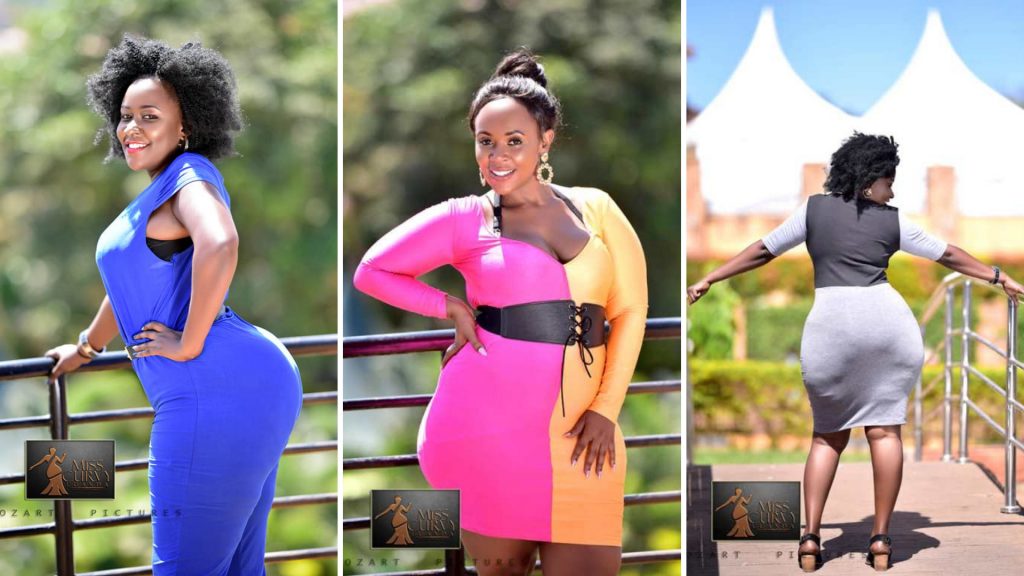 The CEO of Miss Curvy Uganda, Ms. Annie Mungoma commended Victoria University for the offer which she said would have a direct impact on the contestants career paths- in line with their theme; Epitome of African Beauty.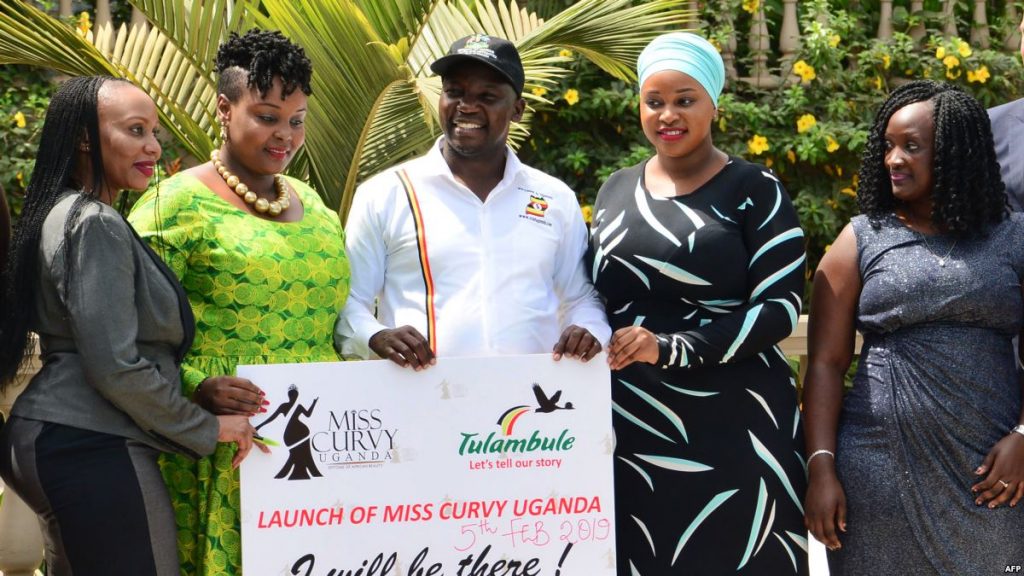 Owned by the Ruparelia Group, Victoria University is a premium University accredited by the National Council of Higher Education and Uganda Nurses and Midwifery Council.
Miss Curvy is also sponsored by Balaam Marketing Agency, Hill Water, Forest Park Resort, Sisters Bridal Shop, Nican Resort, Club Ambiance and Victory School of Beauty and Hospitality Management
FOOD WARS: Cafesserie pushes Java House out of Village Mall; to open second branch in October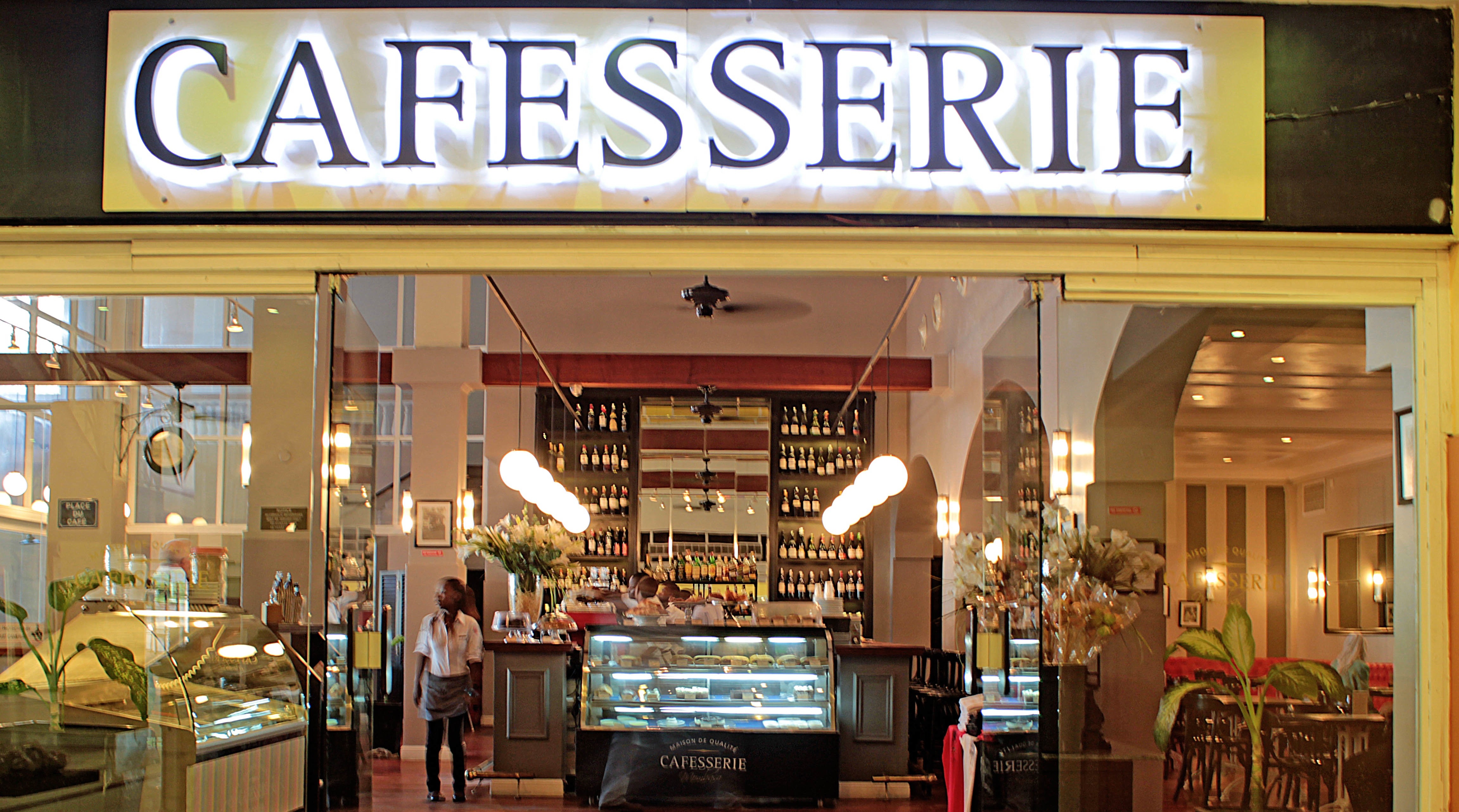 Cafesserie, the Italian coffee and French bakery house is opening its second Ugandan outlet at Village Mall Bugoloobi, CEO East Africa, has reliably learnt.
Ironically the premises it is occupying, was formerly occupied by a Java House eatery and another locations by Planet Yoghurt- a dessert shop.
Java House is part of the out of Nairobi Java House Africa with restaurants all over East Africa, while Cafesserie itself is out an out of Mombasa, Kenya, where they have one outlet.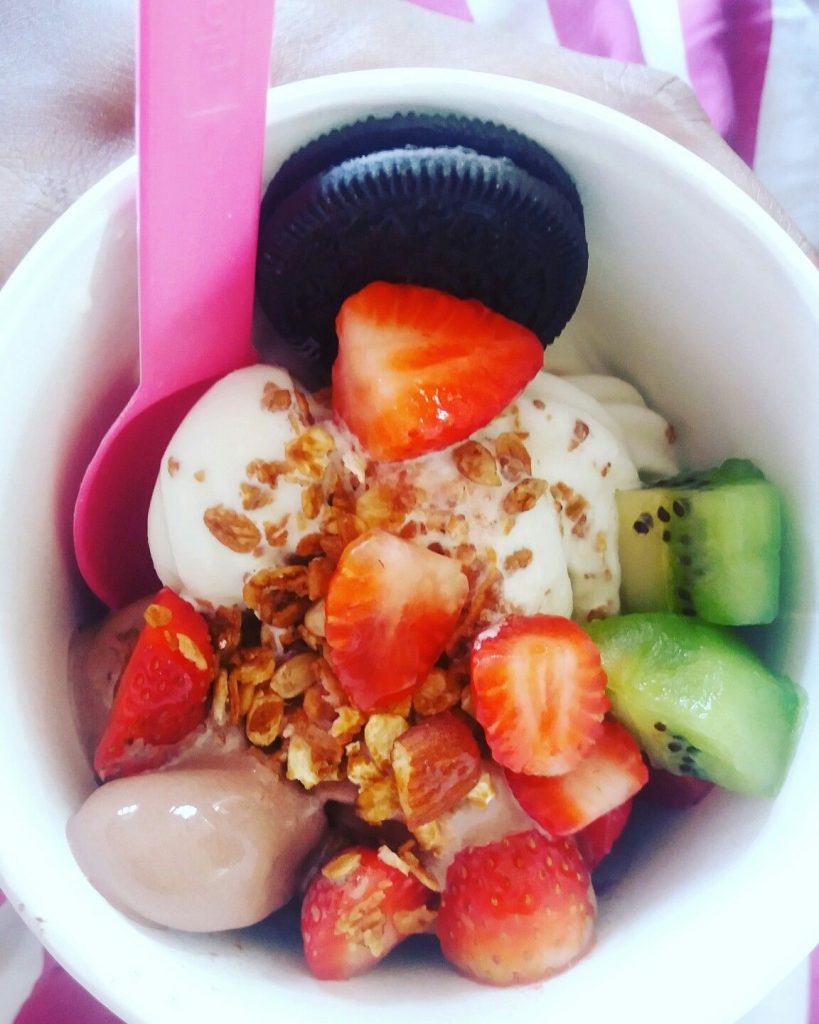 The Village Mall outlet should be their second store in Uganda and a third one in East Africa.
"We can officially confirm that we are coming to Village Mall," Eve Njoroge, the Cafesserie Uganda Manager confirmed to this reporter on the phone, adding: "If everything goes to plan, we hope to open this October."
Yesterday, a press release by Knight Frank Uganda, the Village Mall property managers, said that both Java House and Planet Yoghurt "would be permanently closed on 19th May 2019, as part of the initiative to redevelop the mall."
Marc Du Toit, the Knight Frank Head of Retail said that the redevelopment is a "move to improve our tenant mix and customers' shopping experience."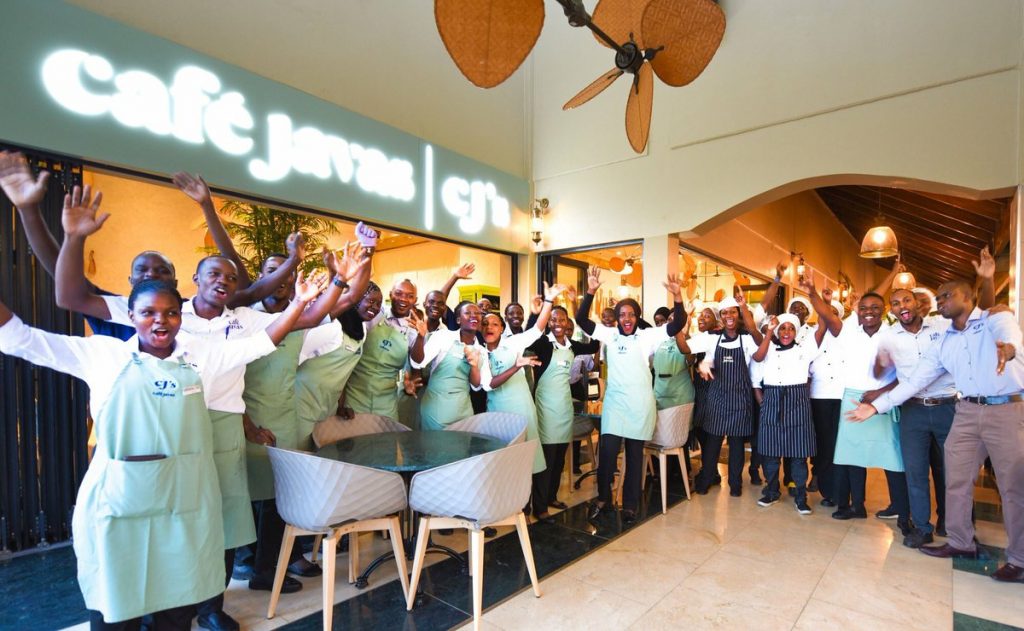 We have not yet established whether Java House closed their outlet due to some downsizing of sorts or were paid a handsome goodwill to vacate the premises. However, a source very familiar with the transaction said that- "once the Java House space became available, Planet Yoghurt which is adjacent to Java House was made an irresistible offer."
The closure of Java House's Bugoloobi Branch may be an indicator of the intense competition they are facing from mainly Café Java's (now CJ's). Late last year, when CJ's opened their 10th Ugandan store at Lugogo, many social media commentators said the nearby Java House at Shell Lugogo would fall.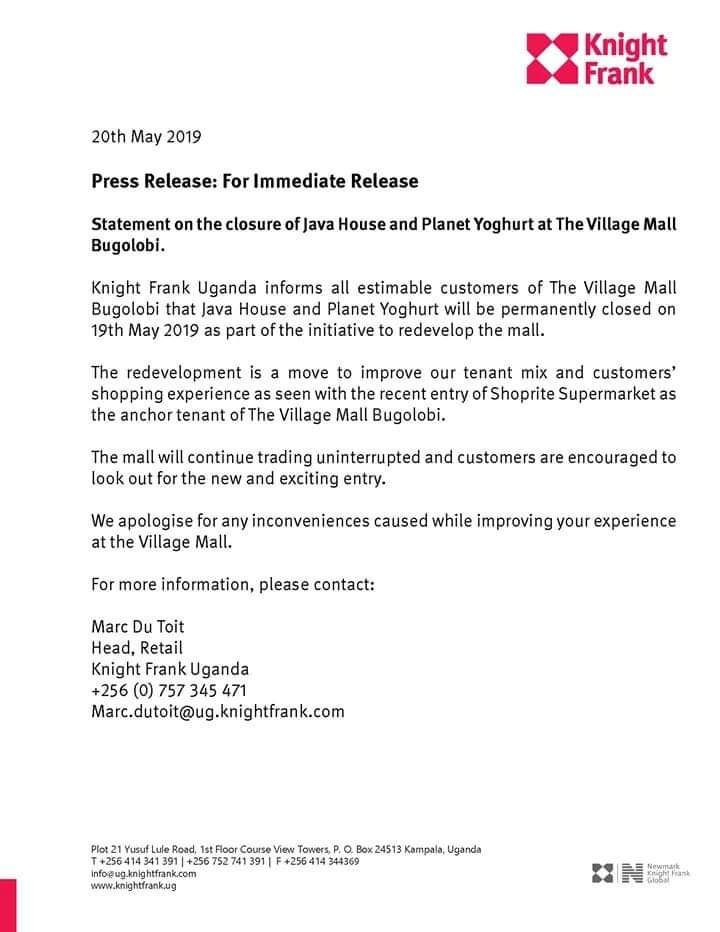 The fall of Village Mall therefore does not come as a surprise.
Javahouse has also been subject to frequent social media criticisms over alleged bad service.
Java House's troubles could also be linked to an unstable ownership regime following a number of changes in ownership.
Java House (formerly Nairobi Java House) was founded in 1999 by a Kevin Ashley who in 2012 sold a 90% stake to Africa-focused but Washington-based private equity firm, Emerging Capital Partners (ECP).
ECP themselves sold East Africa's largest coffee house to Abraaj Holdings — a Dubai private equity firm for a reported $100 million, late 2017.
This January, the Competition Authority of Kenya (CAK) gave a node to UK-based private equity fund Actis, to acquire 90% stake in Java House from Abraaj, following months of a takeover rumors.
Java House has had 6 outlets in Kampala and Entebbe.
CJ's recently took the fight to Java House's heartland with two signature openings on Koinange Street and Village Market and is said to be opening a third outlet this year- following phenomenal success in Java House's backyard.
In January 2019, Java House announce they would infuse a further $10 million in the region to upgrade the Java House experience and open new outlets- a stitch in time, if you ask me.
RALLY: Rajiv Ruparelia promises 'triple threats' with his 'Double Trouble' car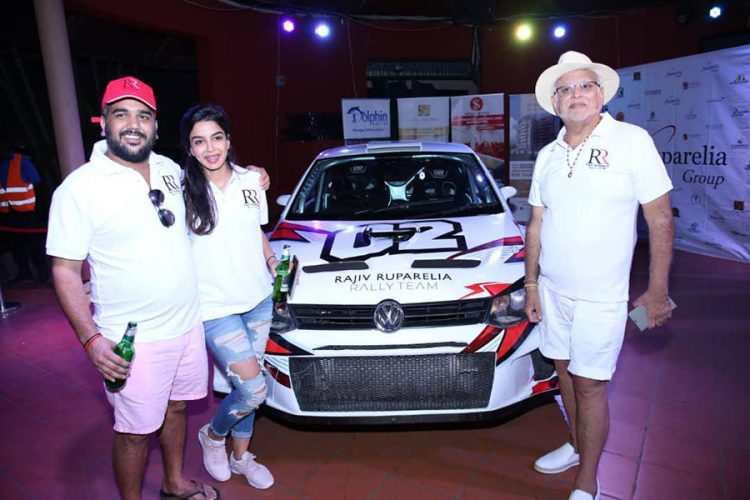 All work with no play literally makes Rajiv Ruparelia a dull boy!
Away from Managing the Ruparelia Group conglomerate, where he is Group Managing Director, youthful Rajiv has decided to awaken the dare devil in him by joining rally driving.
And typical of the Ruparelia streak, he chose to dive in mazzi mawanvu (deep waters) style- with a state of the art Polish-built Volkswagen Polo WRC Proto Car.
The car according to rally Mechanic Mike Mwanga, is built from the shell of a Volkswagen Polo R WRC- a World Rally Car built and operated by Volkswagen Motorsport and based on the Volkswagen Polo for use in the World Rally Championship.
For power and performance, the 4×4 beast is equipped with a 2.0 litre turbo engine and a 6-speed KAPS sequential gearbox- specifically made for racing.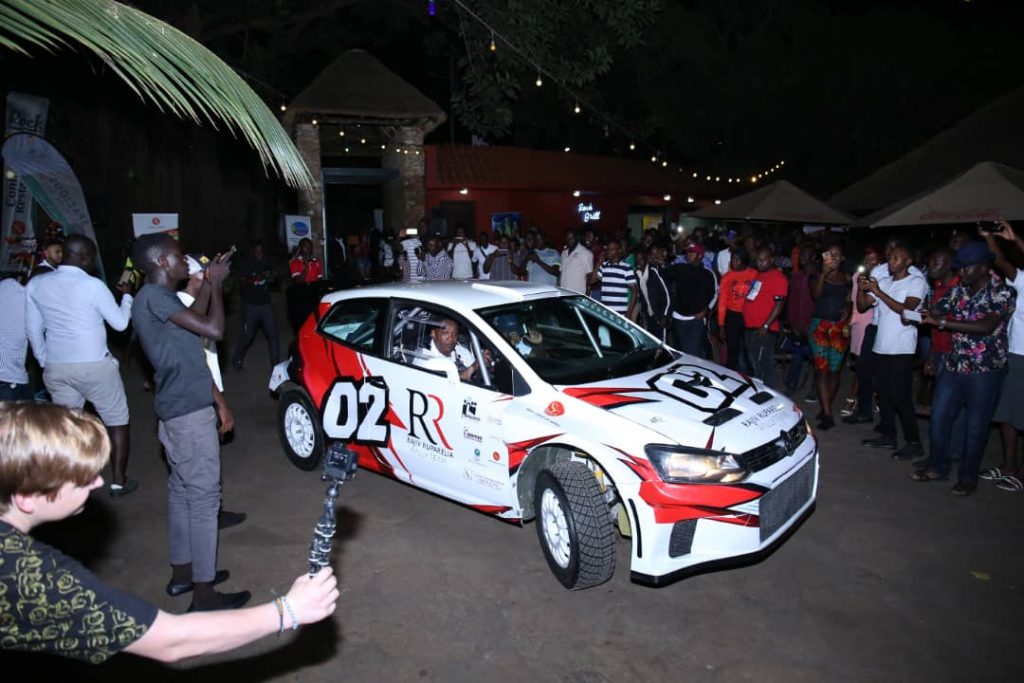 To enhance speed and safety, it is largely built of lightweight fiberglass panels and comes with an FIA certified roll-cage.
According to Mwanga, himself a member of the Rajiv Ruparelia Rally (RR) Team there are two other proto cars in East Africa, one in Kenya and one in Tanzania, but based on Ford Fiesta shells.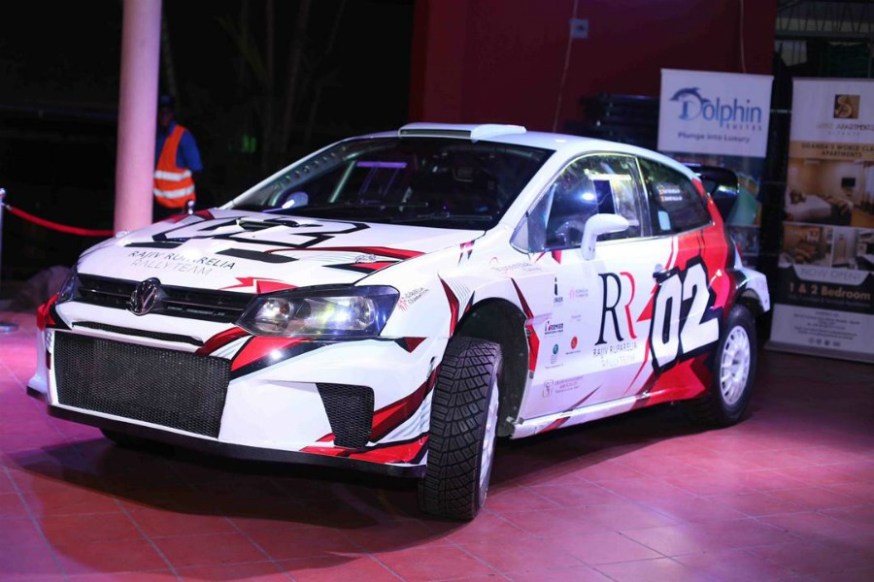 The machine, nicknamed "Double Trouble" was unveiled to rally fans, friends, family and the media fraternity on Saturday, May 4th at Speke Hotel.
A beaming Rajiv was surrounded by wife Naiya, dad Dr. Sudhir Ruparelia, friends and other rally drivers.
The Rajiv Ruparelia Rally (RR) Team will be managed by Rajiv's uncle, Dipu Ruparelia, himself a veteran rally driver.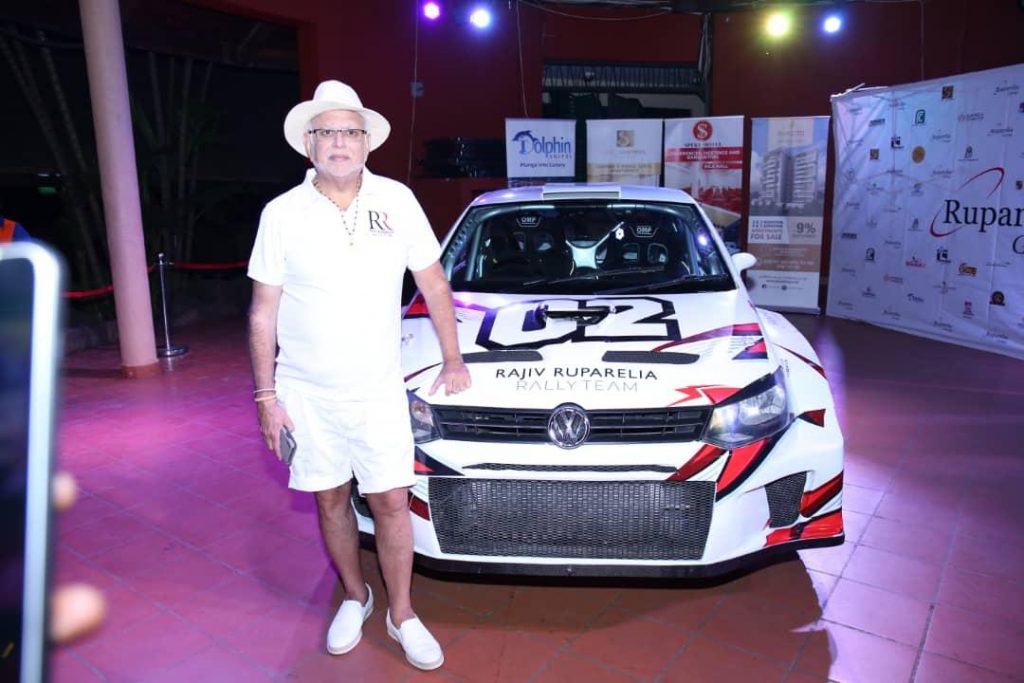 "Crazy runs in the family…And I now welcome my son Rajiv Ruparelia to the world of Motorsport. I am honored to manage the Rajiv Ruparelia Rally Team," Dipu wrote on his Facebook timeline.
Rajiv recently underwent specialised training at the Rally Sports Academy from Sun Carousel, in Johannesburg, South Africa under the stewardship of Africa's No.1 trainer Leone Botha.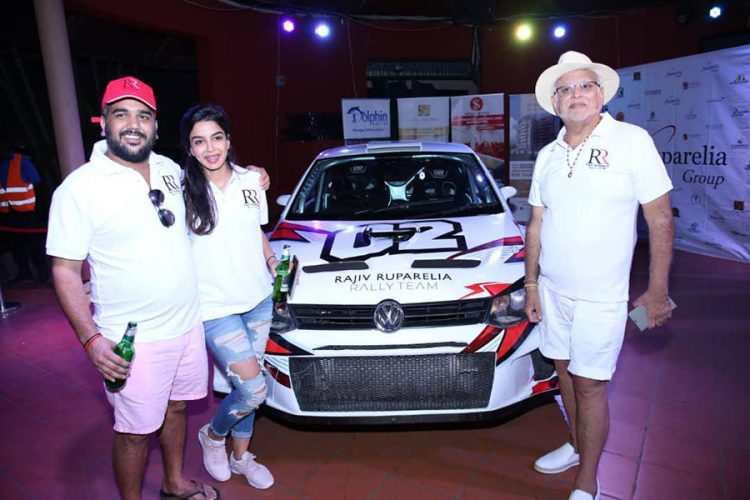 "It's finally here. Double Trouble now becomes a triple threat; every angle- same astonishment. Ladies & Gentlemen, let's welcome "Double Trouble"," said Rajiv Ruparelia.
"We are ready to hit the track," Rajiv told the media saying he hopes to make a debut at the forthcoming Pearl of Africa rally by the Federation of Motor Sport in Uganda(FMU).
Dubai International Airport handled 22.2 million passengers in Q1 2019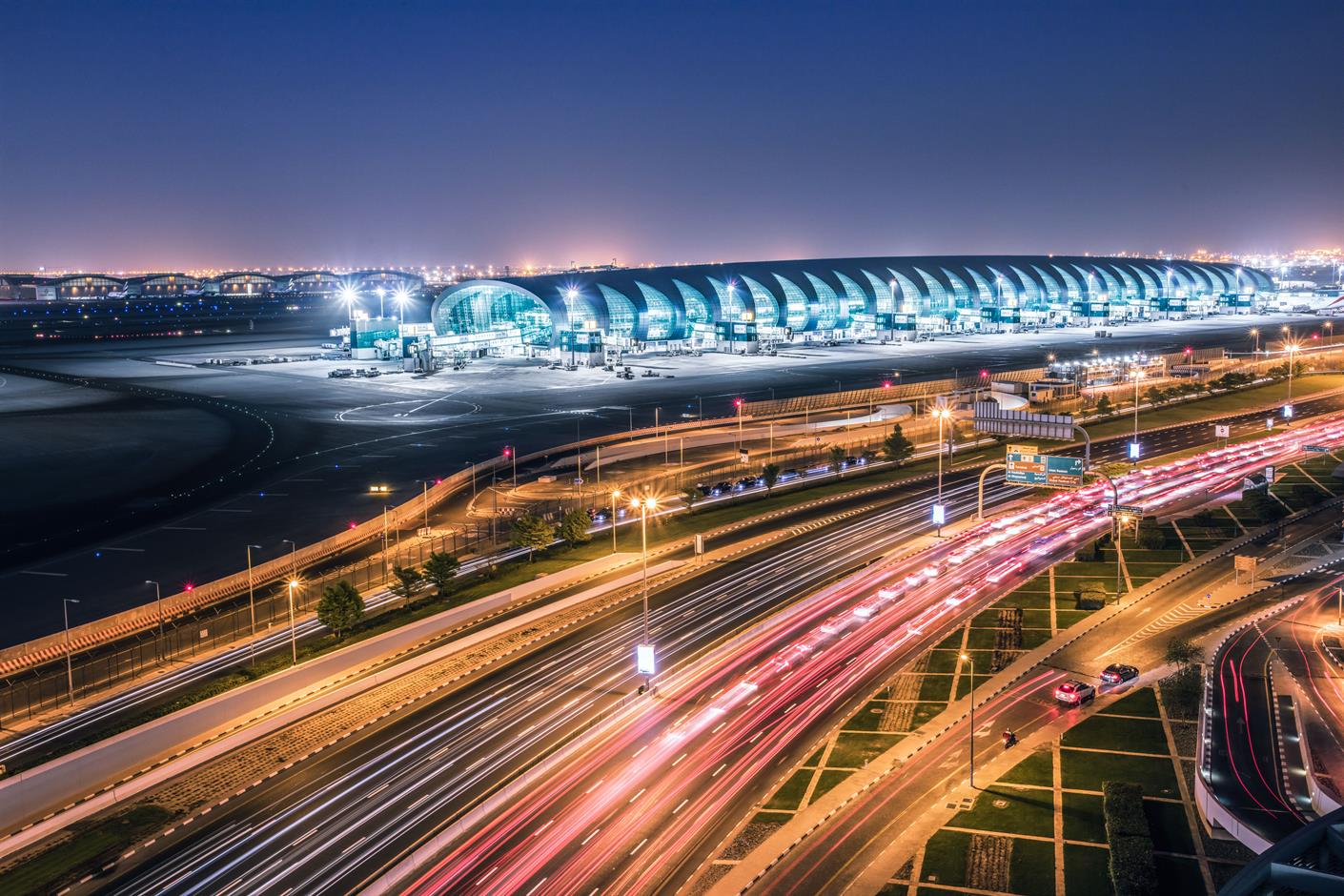 Dubai International (DXB) welcomed 22.2 million passengers in the first quarter of 2019, down 2.2% from the same period last year due largely to reduced flights and a shift in the timing of the Easter holiday.
Cargo volumes increased 4.1% in the same period to reach 641,250 tonnes, according to a statement released by the company.
Key facts and figures
Customers served: Total of 22,230,810 customers were served during the first quarter of 2019 (-2.2%). The average monthly volume of 7.41 million was slightly lower than the average monthly traffic of 7.42 million recorded in 2018.
Cargo: A total of 641,250 tonnes of airfreight was handled at DXB during the first three months of 2019 up 4.1%.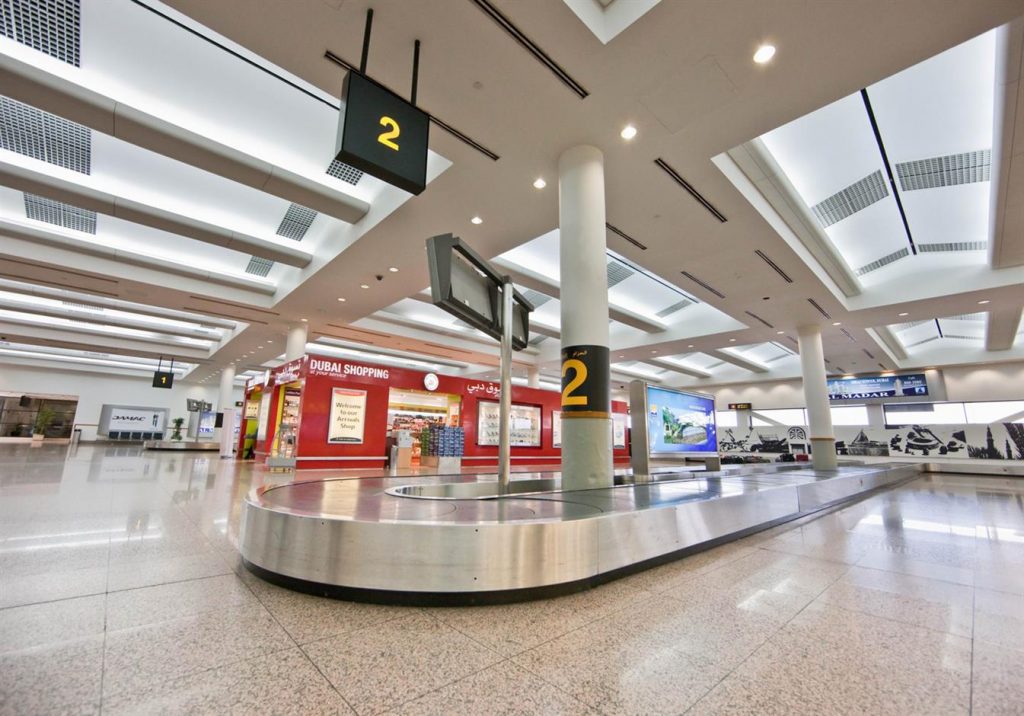 Flights: Total passenger flights during the first three months of 2019 totalled 95,857, down 3% from last year partially due to the grounding of 737 Max aircraft in effect since March 13 in the UAE.
Top destinations
India continued to hold to its position as DXB's top destination country by passenger numbers, with traffic for the quarter reaching 3,121,809 – propelled mainly by top city destinations Mumbai, Delhi and Cochin.
Saudi Arabia was number two on the list with 1,745,750 customers, followed closely by the United Kingdom with 1,511,917customers. Other destination countries worthy noting, included: Pakistan (1,159,722 customers), the U.S. (764,489 customers), Germany (690,062 customers), China (620,013) and Russia (414,445).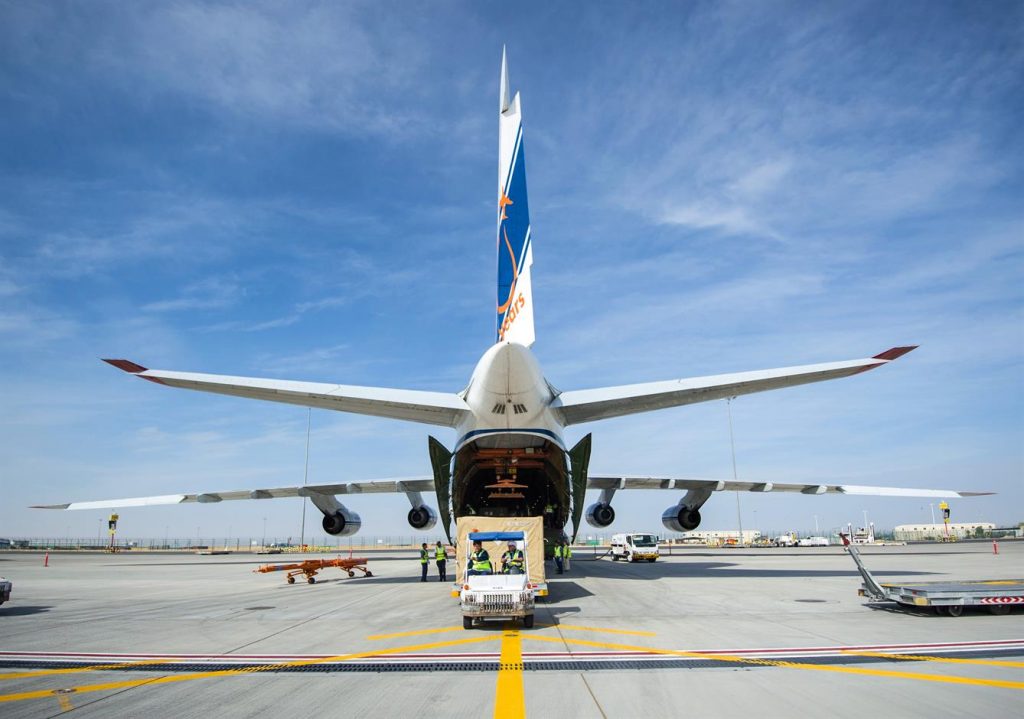 The top three cities were London (871,180 customers), Mumbai (624,442) and Jeddah (605,628 customers).
Countries from the Gulf Cooperation Council (GCC), was the fastest growing region with growth of 3.8%, followed by North America with 2.7% growth.
GCC countries include: Saudi Arabia,Kuwait, the United Arab Emirates, Qatar, Bahrain, and Oman.
Waiting Times: Wait times were reduced by a whopping 30%* in Q1 2019, thanks to DXB's advanced operations centre which uses real-time information to improve service and efficiency, as well as the smart gates that help speed customers through immigration.
Baggage volumes: 13.3 million bags (-0.9%) passed through the airport's 175 km long baggage system during the first quarter of the year.
About Dubai Airports

Dubai Airports manages the operation and development of both of Dubai's airports – DXB and Dubai World Central (DWC). As an integrator, Dubai Airports works to balance the interests of all stakeholders to maintain aviation growth, protect operational resilience and ensure that service providers collaborate to provide a safe and secure service and improve the experience of our customers whilst maintaining a sustainable business.
DXB is the world's number one airport in terms of international passenger traffic and number three globally in terms of total passenger traffic as reported by Airports Council International.
Some 73 passenger carriers connect DXB to 221 airports in 215 cities across 95 countries.