The list of the top 10 or call them tier-1 law firms in Uganda's UGX500 billion legal services industry, is dominated by largely well-grounded and connected firms- most if not all of them founded more than 15 years ago.
Some, like Kateera & Kagumire Advocates founded in 1903, Katende, Ssempebwa & Company Advocates founded in (1969), Sebalu & Lule Advocates (1980) and Shonubi, Musoke and Co. Advocates (1987) are quite deep-rooted – with solid business connections and revenue streams, reinforced both by years of client relationships and rich industry experiences and a collection of experienced lawyers with connections in places that matter.
Most if not all the tier-1 law firms are either affiliated to or part of larger global legal giants such as DLA Piper Africa, Norton Rose Fulbright, Bowmans Law and Lex Africa, further making their grip on the industry deep-seated.
This tight circle that accounts for between 20-30% of total industry revenues is a hard to penetrate, let alone beat circle- unless you have balls of steel. One law firm- Ortus Advocates, is daring to penetrate this circle by applying the- call it a mathematics model if you like, rather that the organic growth model, by putting together a TAC team-like collection of 12 commercial and tax lawyers as well as financial advisors.
While Ortus Advocates may not have Senior Counsels like John W. Katende whose legal experience spans over 50 years or a Dr. Alan S. Shonubi who started practicing law in 1986, they are betting on their team of 12 quite solid partners, with a combined over 180 years of experience, to make a mark and grab a place in the top league.
Raising the bar, exceeding expectations
Founded in early 2019 by largely young men and women- all below 45 years, each of whom left lucrative practices in other law firms and other corporate organisations where they had flourishing careers, Ortus Advocates' brand promise is built on "trusted experience and limitless solutions" their tagline.
The firm, according to Bernard M. Katureebe, the Managing Partner is "a full-service firm that brings together resources in legal, tax and business advisory to offer a full suite of world-class services."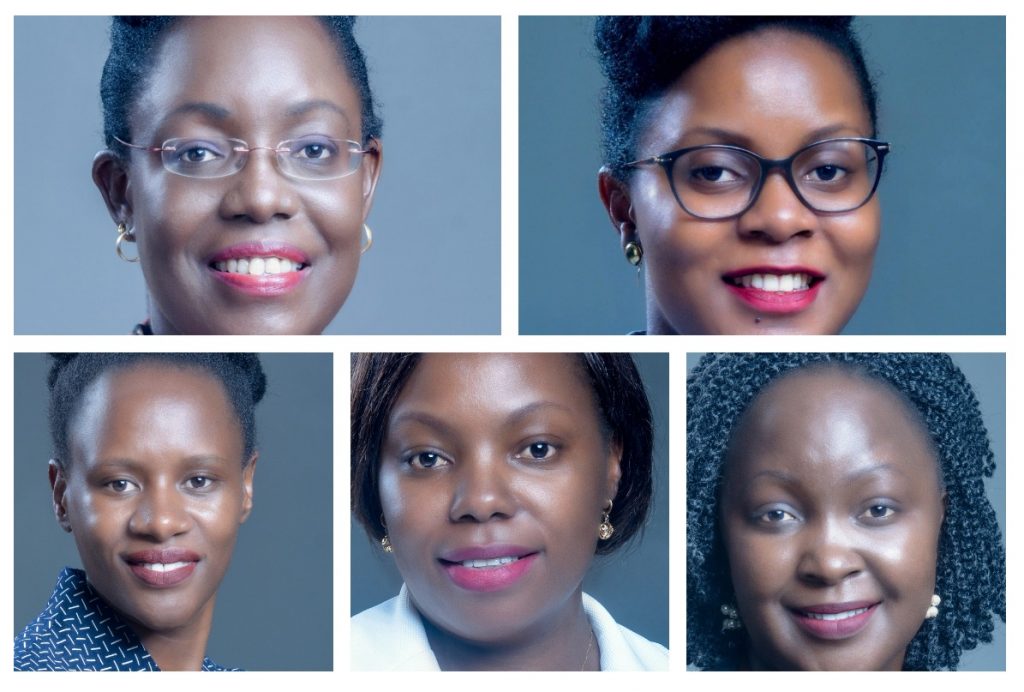 This, they seek to create through a "collaborative offering" that enables Ortus "to meet a full spectrum of strategic and innovative solutions that meet our clients' complex business and legal needs."
To deliver well on this collaborative offering, they have opened up a business advisory arm- Ortus Africa Capital that offers corporate finance, mergers & acquisitions transactions as well as infrastructure and capital projects advisory services.
This offshoot is headed by Kenneth Legesi, a dual civil engineering/infrastructure and finance/investment professional with over 17 years extensive experience in delivering infrastructure/real estate projects for both public and private sector clients. Before Ortus Africa Capital he was the Manager, Corporate Finance at Deloitte Uganda.
Katureebe says, the team they have put together consists of a number of experienced notable lawyers that are good at what they do.
"We want to make sure that our clients benefit from our formidable knowledge and market insights; that they have access to the best team for the job, and that we bring the right processes and advanced technologies to bear in each situation," he says in the firm's corporate profile.
Six of Ortus Advocates' partners, including Katureebe himself, previously worked at ENS Africa's- one of Africa's largest law firms. Of the six, three had risen to partner level, they are: Bernard M. Katureebe (banking & finance, infrastructure & construction, international arbitration and insolvency & restructuring); Ronald Tusingwire (dispute resolution) and Alexander Kibandama (energy, natural resources and infrastructure).
The other three, Bernard Mukasa (technology, media & telecommunications and intellectual property) had risen to Senior Associate Level, while Birungi-Kaburara Mugisha (banking and finance) and Caroline Mbabazi (energy mining and infrastructure) were at associate level at the time they quit to take up partner roles at Ortus Advocates. Kaburara also doubles as the Chief Operations Officer.
The other partners are Simon Peter Kinobe (dispute resolution, infrastructure & construction) who is the current Uganda Law Society President and previously served as a founding and Managing Partner of KMT (Kinobe, Mutyaba) Advocates and Dorothy Kabugo (energy, natural resources and infrastructure) previously the Managing Partner at DN Kabugo Advocates.
Emily Gakiza (banking & finance) was formerly a partner at Capital Law Partners & Advocates as well as the former Head of Legal and Company Secretary for Standard Chartered Bank- Uganda while Rebecca Prossy Nambi (tax advisory) was formerly a Senior Tax & Legal Manager at Deloitte East Africa.
Silver Kayondo (technology, media & telecommunications and intellectual property), the Uganda Christian University (LLB) and University of Pretoria (LLM) educated lawyer, formerly of Bowmans and then Ortus LLP is the other partner.
ALSO READ: ORTUS XII: Meet the 12 lawyers behind Ortus Advocates, Uganda's newest legal, tax and business advisory law firm
The 12 partners are supported by a team of 11 associate lawyers and 4 legal assistants.
Most of the above have been recognized and recommended by renowned global rankings agencies such as Chambers & Partners, IFLR1000 and the Legal500EMEA.
Chambers and Partners is a global ranking of the most outstanding law firms and lawyers in over 180 jurisdictions throughout the world while IFLR1000 is a guide to the world's leading financial law firms.
The Legal 500 Europe, Middle East and Africa (EMEA) has since 1991 published what it calls an "annually updated, impartial, third-party opinion on the leading law firms and lawyers" in countries across the EMEA region.
Katureebe, a Cardiff University graduate himself is one of Uganda's highly regarded commercial lawyers- rated as "Highly Regarded" and "Leading Laywer" by the 2019 Edition of IFLR1000 and Chambers Global. He has also been previously rated "Leading Lawyer" by the Legal 500 EMEA, IFLR1000 and Chambers and Partners for 2018, 2017 and 2016.
Fast turnaround times and cost-effective solutions
The firm's current offering is classified under 3 categories namely: law, tax & business advisory across 15 practices, namely: banking and finance; projects and infrastructure; energy, oil & gas and mining; insolvency & business rescue; energy & natural resources; mergers & acquisitions and tax.
---
PROFILE: Bernard M Katureebe; Managing Partner
---
Years of Experience: 18 Years
---
Areas of Practice: Banking & Finance, Infrastructure & Construction, International Arbitration and Insolvency & Restructuring
---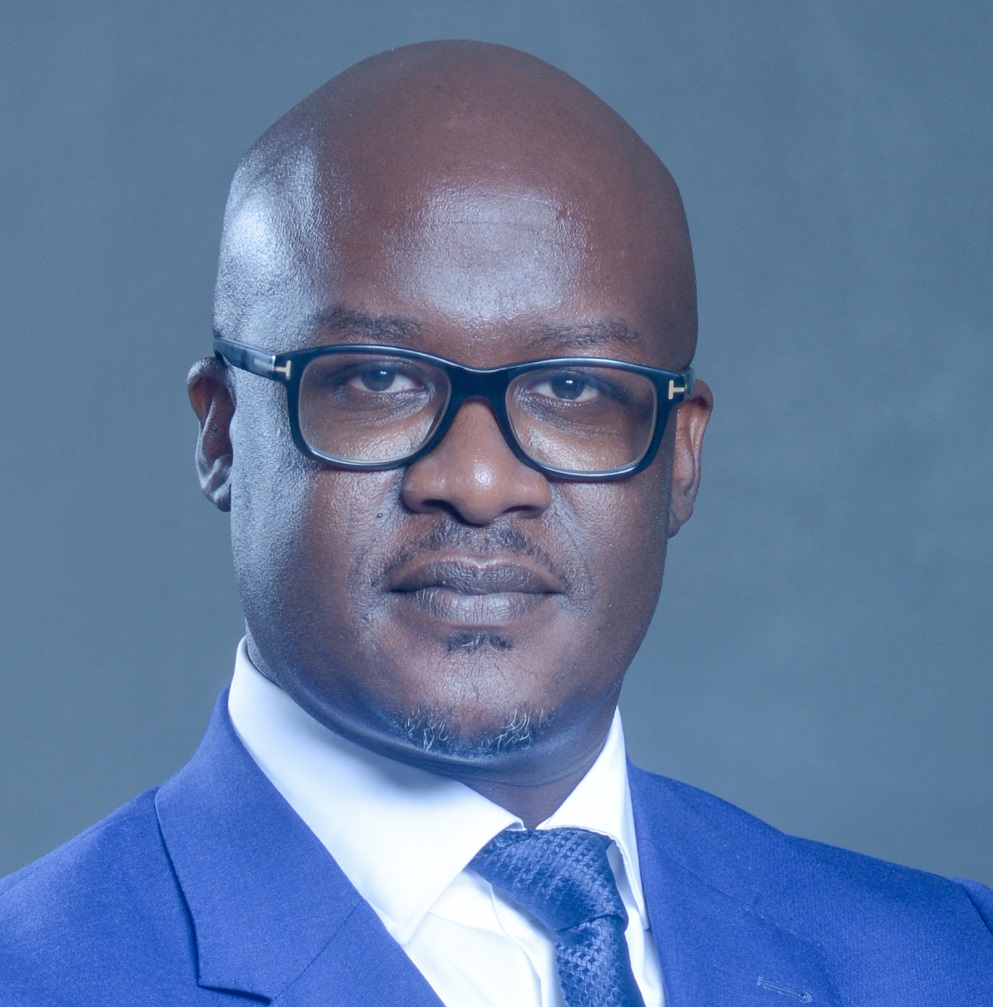 Bernard is the Managing Partner of the firm and the Head of the Banking and Finance Team with over 18 years' experience in banking & finance, insolvency and restructuring. He is a dual qualified practitioner both as a Solicitor of England and Wales and an Advocate in Uganda.
Bernard is recognised as a leading lawyer with a vast experience in the areas of Finance (debt and equity), general banking (operational and regulatory) and financial services. Bernard regularly advises various domestic and foreign banks and other funds in Africa, and specialises in asset, project and/or infrastructure finance. He has been involved in reviewing the entire banking architecture in Uganda with a view of introducing Islamic Banking in the country. Bernard has previously served as director on the board of two listed companies on the Ugandan Stock Exchange.
He has consistently been recognised as a leading/recommended lawyer by the following reputable rating agency and its publication:
Chambers and Partners Guide to the World's Leading Lawyers 2019, Bernard has been described as "always amiable and able to provide comfort in pretty difficult situations". 2018, 2017, 2016, " He's resilient in his pursuit for excellence". 2015, 2014 – General Business Law: 2015 – "up and coming" General Business Law (Uganda).
IFLR1000 Financial and Corporate Guide 2019 – Highly Regarded, 2018, 2017, 2016 – Leading Lawyer (Uganda)
Legal 500 EMEA 2018
---
Other practices are: technology media & telecommunications; real estate and conveyancing; commercial dispute resolution; corporate & commercial law, registrar services, non-profit organisations, employment and intellectual property.
The firm, according to their profile, focuses on key industries such as technology, media & telecommunications; consumer & retail, energy & natural resources, financial services, government & public service, intellectual property, industrial products & construction as well as life sciences & healthcare.
Some of the clients for whom Ortus has worked for or is working for include: BMK Group, China Railways Seventh Group Uganda, CNOOC, dfcu Bank, Emin Pasha, GT Bank, Greenhill Holdings, Heineken, King Ceasor Mulenga, Prism Construction, Quality Supermarket, Zhongmei Group and St Augustine International University among others.
Katureebe, says their key winning strategy lies in understanding "client values and aligning our solutions with their needs."
"What matters in today's business environment is fast turnaround times and cost-effective solutions. Our focus is on "what's best for the client" and striving for excellence, in both offering and service," he says, adding: "Ortus Advocates is committed to providing clients with cost-effective solutions by ensuring work is done at the right level, and in the manner that best suits clients' preferences and pricing structures."