Retail, which, by definition, is made up of businesses that sell to the final consumer, is an important part of Uganda's economy. It contributes an average of 18% to the country's GDP and employs about 16% of its labour force and could be the largest employment source.
But even before Covid-19 struck, in March 2020, reaching its peak around June 2020, the largely brick-and-mortar sector was already facing its unique market imposed, regulatory and technology challenges. The state-imposed nationwide lockdowns and the resultant depressed economy, and paranoia for open and crowded marketplaces, only made sector challenges worse.
As the country begins to rethink and rebuild itself, The Innovation Village, has conducted a comprehensive study of the retail sector, whose findings are appropriately titled "The Future of Retail Report." The report, according to the authors, "documents, the "impact of the lockdown measures on businesses, with a focus on the trends redefining the sector and opportunity spaces for the retail ecosystem to ensure long term sustainable economic development and business resilience."
Olga Kiconco, the Lead, Innovation Strategy and Consulting at The Village led the team that authored the report. Others on the team, are: Brenda Katwesigye, the Senior Manager, Innovation Strategy and Consulting, and Tevin Rwamahe and Lisa Anenocan, both Fellows, Innovation Strategy and Consulting.
The report is published in partnership with Stanbic Bank and Rocket Health.
The field survey by the Innovation Village covered mostly micro and small enterprises (MSMEs) with 85.9% of respondents having businesses with less than five employees. According to the Uganda Investment Authority (UIA), micro-enterprises are those businesses that employ at most four persons, while small businesses employ between 5 and 49 persons.
10.8% of the respondents employed between 5 and 10 persons, while 3% of the respondents employed between 11 and 50 persons. The survey sampled 900 retailers in Kampala, Jinja, Mbarara and Gulu where The Innovation Village has presence.
The team also carried out, one-on-one spotlight interviews with key players in the MSMEs ecosystem, namely: SafeBoda, Rocket Health, Golf Course Supermarket Mbarara, BodaBe, Ntuha Deliveries, Kawil Gulu, Acii & Sons Enterprise Gulu , Stanbic Bank and Signum Advocates.
According to CK Japheth, the Founder and Chief Executive Officer at The Innovation Village, the Future of Retail Thought Leadership Report shares a glimpse into how MSMEs- a stronghold of Uganda's economy employing more than 2.5 million people, has been impacted by COVID-19 as well as the opportunities available for post-Covid-19 recovery.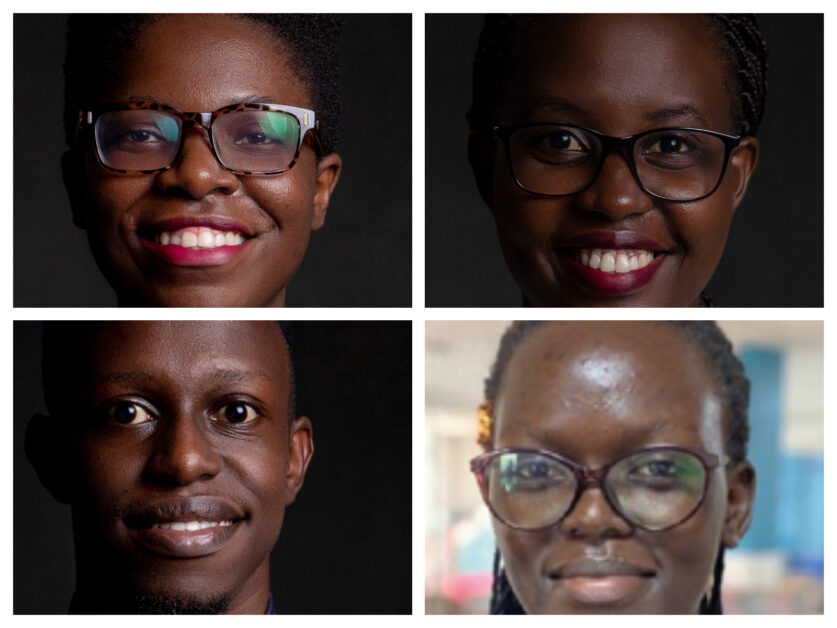 "The report also provides key insights into the trends and opportunity spaces that are reshaping retail trade as we know it through which players within the ecosystem such as government, private sector, development community and entrepreneurs can leverage to build a valuable sector in a post COVID world" he says in a foreword to the report.
The report, among others, also underpins the importance of handholding women entrepreneurs.
The report is part of The Innovation Village's NextWave program – a partnership with The MasterCard Foundation, focusing on market creation for entrepreneurs. Next Wave delivers a full suite of services required by entrepreneurs to build and grow their ventures.
In a preamble to The Future of Retail report, CK Japheth says that the challenges presented by Covid-19, is a wakeup call to entrepreneurs to rise up and take on the challenge.
"Every generation has a revolution, the revolution for this and the next generation is entrepreneurship," he says, adding: "where there are great challenges, there are equally great opportunities."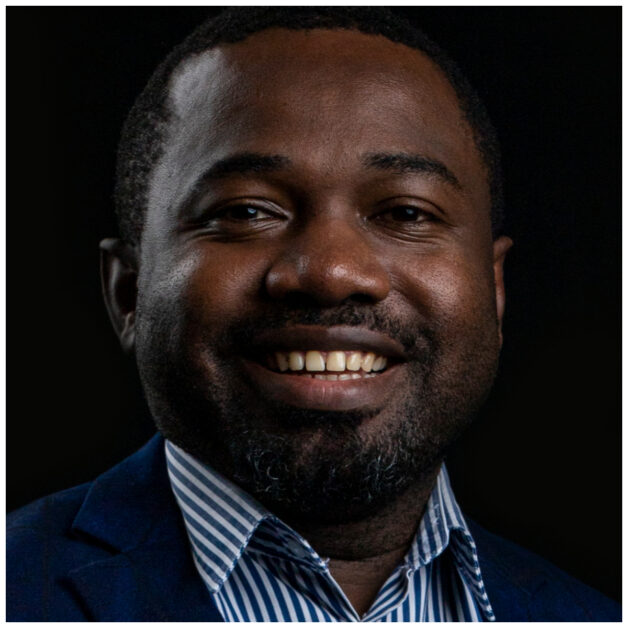 He further says that the COVID-19 pandemic has presented a chance to develop new digital-led ways of "adapting to significant paradigm shifts and strategies, by anchoring the youth at the centre to achieve the desired middle-income status." He calls on the government to support this big-youth-push the necessary policy and regulatory changes.
"The implementation of feasible policies on taxation, access to patient capital and infrastructure are needed to create an enabling environment to stimulate a thriving digital economy," he says.
Below are the eight most important insights that the CEO East Africa team picked from the report everyone interested in the post-Covid-19 recovery of Micro, Small, and Medium Enterprises (MSMEs) must know:
#1: 4200 MSMEs shut down and up to 205,800 jobs lost due to Covid-19 related complications
According to the survey, Covid-19, significantly impacted MSMEs that constitute about 90% of the entire private sector and generate over 80% of manufactured output. The retail industry, which makes up about 18% of Uganda's Gross Domestic Product (GDP), was also profoundly impacted. According to The Future of Retail report, an estimated 4,200 MSMEs in the country shut down due to Covid-19 related complications.
The Uganda Investment Authority (UIA) defines 'micro-businesses' as businesses that employ at most, four persons, while 'small businesses' are those that employ between 5 and 49 persons. Therefore, the closure of an estimated 4,200 MSMEs could mean anywhere between 16,800 to 205,800 jobs were lost.
The survey done by The Innovation Village reported that 64.2% of the surveyed firms were making less revenue due to the government-imposed 21:00 to 05:30 curfew. The disruption of public transport and closure of borders and Entebbe International Airport also affected business operations as it ultimately affected supply chains and the movement of customers. The mandatory Covid-19 testing of cargo truck drivers at the borders also slowed the importation of goods. The closure of malls and arcades, which house many shops meant retailers could not move their products as they had no access to their customers.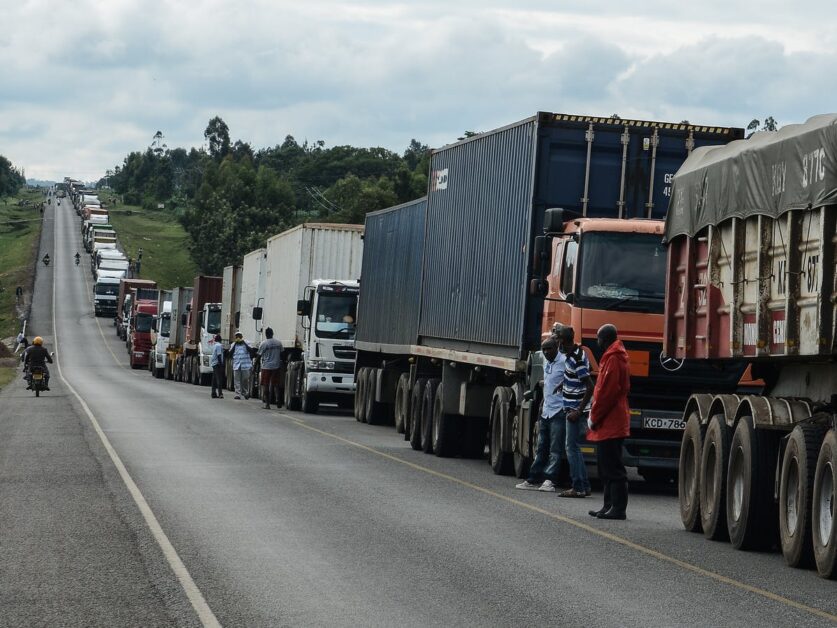 Interestingly, the survey also attributed low sales to the closure places of worship. Overall, up to 78.1% of the sampled businesses projected that revenues would fall in 2020, compared to 2019. Of these, 56.5% indicated that earnings would decrease by more than 25%, while 21.9% projected revenues would decrease by less than 25%. Only 5.5% of respondents projected revenues to increase year on year from 2019 to 2020.
Of the 900 businesses surveyed, up to 45.4% of retail businesses expected their costs to increase in 2020. Reduced revenues and increased costs subsequently led to reduced cashflows, severely diminishing the respective MSMEs' ability to meet their operating costs and repayment of loans, ultimately resulting in staff layoffs.
#2: The rise and rise of online retail
While the limitation on physical movements slowed down incomes for brick and mortar retailers, online retailers, on the other hand, reported an increase in sales as consumers turned online to buy items.
"It is undeniable that COVID-19 has presented an opportunity for the use of digital tools within the retail sector, due to the consumer behavioural shifts. Businesses that typically depended on walk-ins had limited access to customers, which prompted the use of delivery services and online channels for them to stay in touch with their customers. Retailers are now leveraging social media, especially Facebook, WhatsApp, Instagram and Twitter, to advertise and sell their products," observes the report.
"The benefits of online retail have been emphasised by COVID. The first movers from traditional to online retail will have the opportunity to capture significant market share" comments Nick Kamanzi, the head of payments at SafeBoda.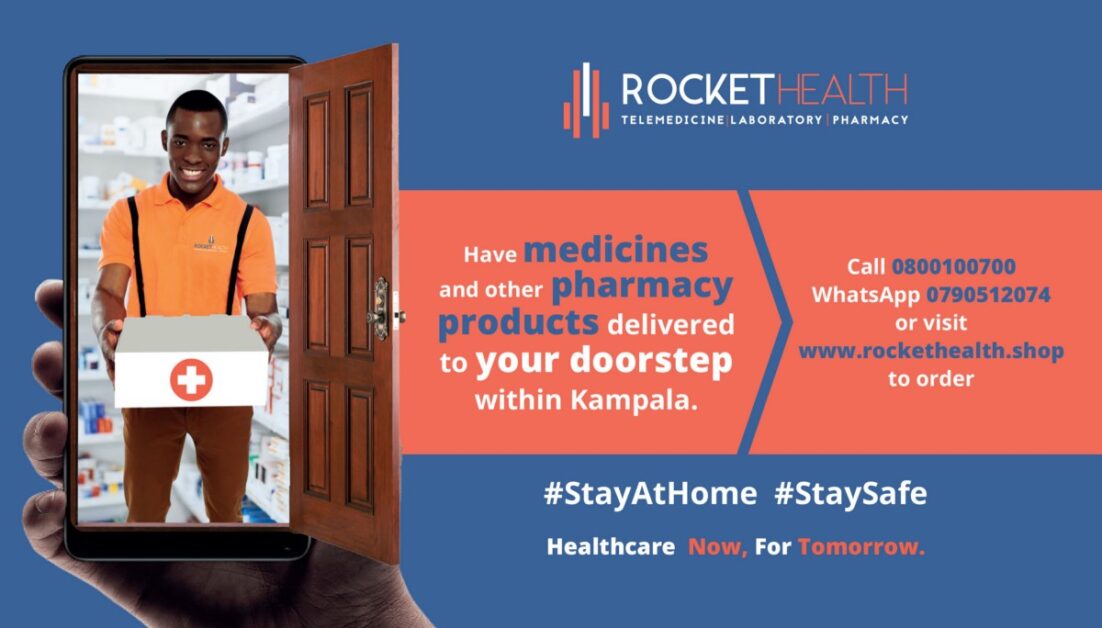 SafeBoda, a ride-hailing digital platform, introduced a SafeBoda Shop that allowed small retailers to list their products during the lockdown to tap into the company's big community of passengers. While lockdown rules barred the carrying of passengers, it permitted the carrying of luggage, an ample opportunity window for SafeBoda.
Rocket Heath by The Medical Concierge Group (TMCG) – an online retail store for healthcare and lab services also reported business growth during the lockdown.
"Our e-commerce shop saw an increase in visitors, from 150 to 800 per day. Volumes increased by up to 1,500% as demand for telemedicine shot up during lockdown" Davis Musinguzi, the Managing Director of RocketHealth.
TMCG, Uganda's trailblazer in telehealth and telemedicine has disrupted traditional healthcare retail through delivery of medicine, refills and routine lab testing for patients in the comfort of their homes.
TMCG, according to Dr. Musinguzi has even gone a step further to develop and deploy chatbots to advise their clients remotely before referrals to live medical consultation.
#3: Neighbourhood retailers were the biggest winners
Kampala's Central Business District, accounts for the largest share of the retail business. The city's sprawling plazas and malls before Covid-19 were a beehive of activity. But as the city was locked down and public and private transport severely cut down, the large retailers were nearly brought to their knees.
Knight Frank's H1 2020 Property Report, for example, reported that while pre-Covid-19 sales grew at an average of 14 per cent for January and February 2020, reaching a peak of 20 per cent as shoppers panic-bought, ahead of the lockdown, April 2020 sales nose-dived by 52 per cent as most stores closed and traffic (footfall) reduced by 80 per cent.
Instead, shoppers turned to their neighbourhood outlets. This trend was observed across lower, middle- and higher-income households; reinforced by changing lifestyles and consumer preferences.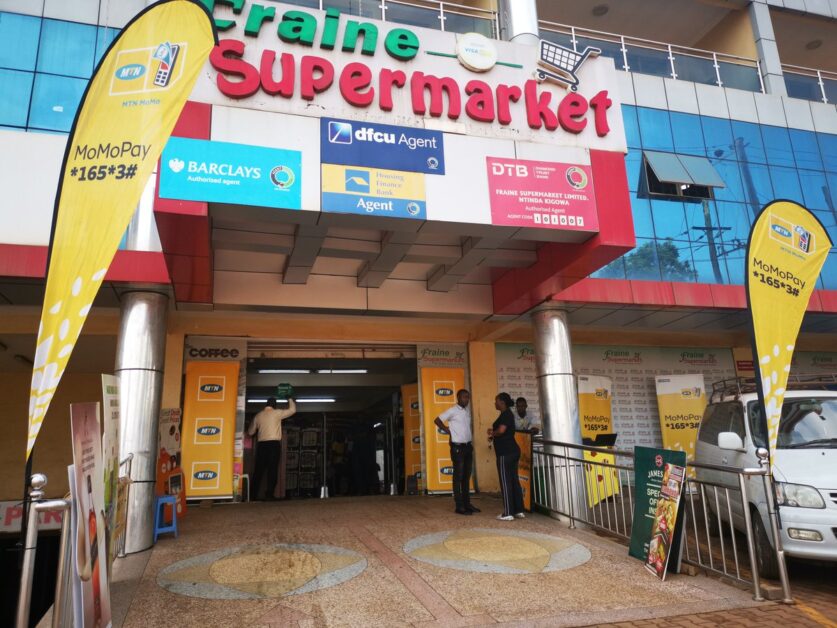 "The willingness to go back to traditional food lines was surprising. There was an inclination towards local brands and products. We saw an emergence of local food as matooke, beans; cassava sales went up. Retailers have created new revenue streams by shifting the type of products sold," says, Aaron Akampa, the Head Fast Moving Consumer Goods (FMCG) at Stanbic Bank.
As most restaurants were closed, people also changed their eating habits and menus.
"People were cooking from home, and this led to an increase in the sales of cooking items," notes Kamanzi.
#4: Students, tourists and NGOs are significant drivers of retail
According to the survey, the closure of schools, the freezing of travel for local and foreign tourists, and the fright and flight of expatriates back home (most of whom work for NGOs), were some of the biggest drivers for reduced sales retail, especially for out-of-Kampala retailers.
Mbarara respondents, said their businesses are heavily dependent on the student population in universities and other tertiary institutions such as Mbarara University of Science & Technology, Makerere University Business School Mbarara, Bishop Stuart University and Law Development Centre.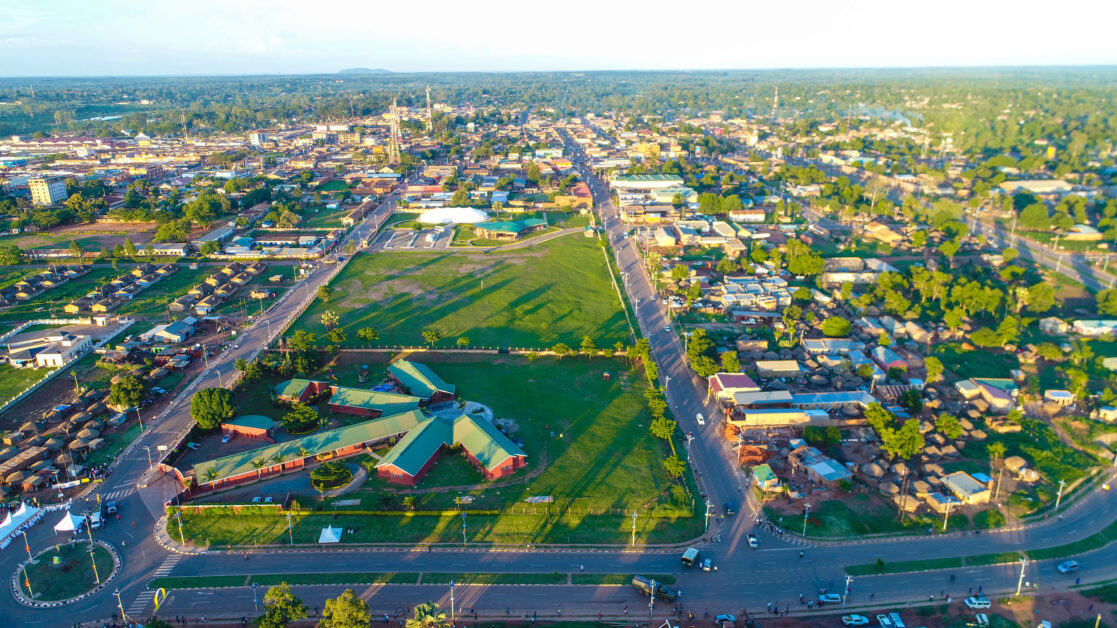 "A diminished customer base and market has hurt business throughout Mbarara. This was majorly contributed to by the closure of schools and universities as students returned to their homes/villages. Book stores, stationery and supplies stores have been majorly affected by the closure of schools and universities. They have been forced to create new revenue streams," says the report, adding: "Foreign expatriates leaving and returning to their home countries has also affected the business ecosystem throughout the city."
The report also noted that "lack of tourists coming into the city has impacted the entire business ecosystem in Jinja."
"Revenues for business are down throughout the city due to a reduced customer base. Reduced consumer spending power due to job loss was sighted as another reason why most businesses are down on revenues," adds the report.
For Gulu town, in northern Uganda, the situation is not any different.
"Repatriation of foreign expatriates has hurt business throughout the city, which is a base for non-governmental organisations," observes the report. Reduced cashflows saw entrepreneurs encroaching on their capital for survival which further exacerbated the situation.
#5: Women in retail were most affected by Covid-19
Uganda leads Africa in countries with a high number of women-owned enterprises as a percentage of total business owners. According to The Mastercard Index of Women Entrepreneurs 2019, Uganda, is ranked first, with 38.2% of all businesses owned by women.
The prediction by Uganda's Economic Policy Research Centre (EPRC) May 2020 report that the service sector would see widespread layoffs, therefore raises serious concerns for women entrepreneurs who run 70% of all retail businesses.
"This means that women have been disproportionately affected by the disruptions within the retail sector; for example, it is important to note that most market vendors that operate in the informal retail sector are women. Since they deal in perishable products, a number of them incurred significant losses and have lost their businesses, all without social protection," noted the authors of The Future of Retail Report.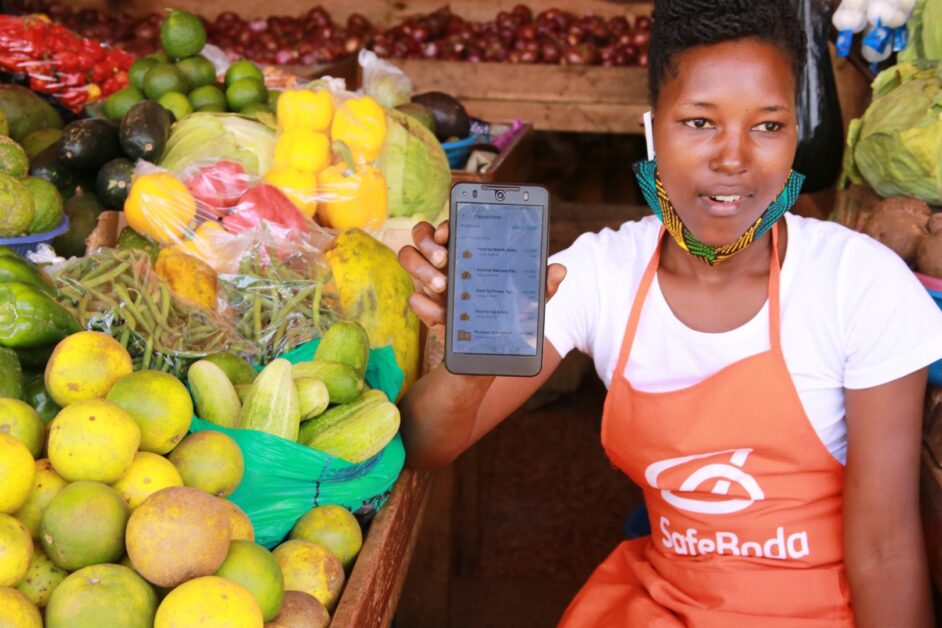 "There is a clear need to provide financing for women-led businesses to recover from the impact of COVID-19….the majority of the new small business owners surveyed were young female entrepreneurs who were typically hungry for entrepreneurial knowledge. There is an opportunity to provide business development support services to women-owned enterprises that should be tailored around how to manage and grow a business," further notes the report.
"Women empowerment is an important subject matter that we address at The Village. In Uganda, women still own and manage significantly fewer businesses than men; therefore, 70% of this program is about empowering young women as they try to adjust and adapt to the changing business world," says, The Innovation Village's CK Japheth.
"Next Wave has set up five collaborative community spaces in Jinja, Kampala, Mbarara, Gulu and Yumbe. By providing ecosystem support, this has increased the number of entrepreneurship opportunities created and the number of youth and women linked to opportunities," he says in a preamble to the report.
The authors of the report also emphasise the need for investing in the digital transformation of women-owned enterprises to allow them the flexibility to work from home and take care of their families at the same time.
"Access to financial services is essential for women entrepreneurs to grow their small businesses, provide for their families, and handle unforeseen risks – eventually breaking from the poverty cycle," the report reiterates, adding: "Globally, the dialogue surrounding the financial inclusion gender gap has intensified, considering the disproportionate exclusion of women from access to formal financial services over the years. Digital finance has the potential to give an unprecedented 1.6 billion individuals access to a financial account for the first time, 45% of whom would come from the poorest two quintiles of the income distribution, and more than half of the total would be women."
#6: Without government help, some MSMEs, may never recover
71.1% (640 of the 900) retail businesses surveyed stated that they had received no external support whatsoever to cope with the impact of COVID-19. This, indicates that most of retail companies never benefitted from the relief measures implemented by the government and financial institutions. To cope, some of the businesses reported creating their own internal efforts such as creating new revenue streams, and borrowing from microfinance institutions. A few reported benefitting from a reduction or extension of rent payments.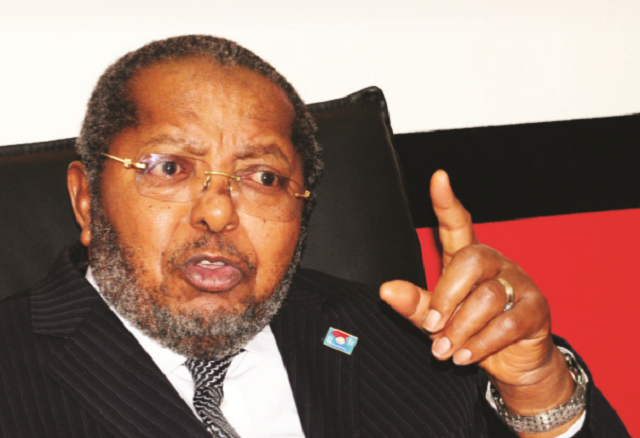 Retailers also reported difficulty in accessing financial support from banks and other financial institutions, who now considered them riskier because of the challenging operating environment.
"Retailers need support as most of them can not easily bounce back into operation on their own. The Ugandan government should consider instituting a proper relief and economic stimulus package that would support businesses through reduction in utility fees and rental costs, extension of taxation datelines or duration of tax holidays and provide access to affordable capital to ease business cash flow issues. Business owners are convinced that without such a package to kickstart the economy, many enterprises may never be able to recover," The Future of Retail report adds.
#7: A silver lining in the dark cloud- a case for BUBU and regional integration
The report calls out the vulnerabilities of a largely import-based logistics supply chain, a fact laid bare by border closures and the ensuing snags and holdups.
"The COVID-19 crisis exposed the need to rethink existing supply chains, especially due to closure of borders and airports all over the world… regional integration is a macroeconomic alternative to address global supply chain disruption, especially with the African Continental Free Trade Agreement (AfCFTA)," the report authors note.
"Ugandan retailers can leverage the regional integration opportunity by obtaining supplies from the neighbouring African countries. This would establish robust domestic value chains and supply chains. By increasing regional trade, full implementation of AfCFTA would help African countries increase their resiliency in the face of future economic shocks necessary to enhance long-term growth," the report also says.
The Future of Retail report also makes a strong case for the Buy Uganda, Build Uganda (BUBU) initiative, a government of Uganda initiative to encourage the production and consumption of locally made products that in turn, would promote import substitution and local manufacturing.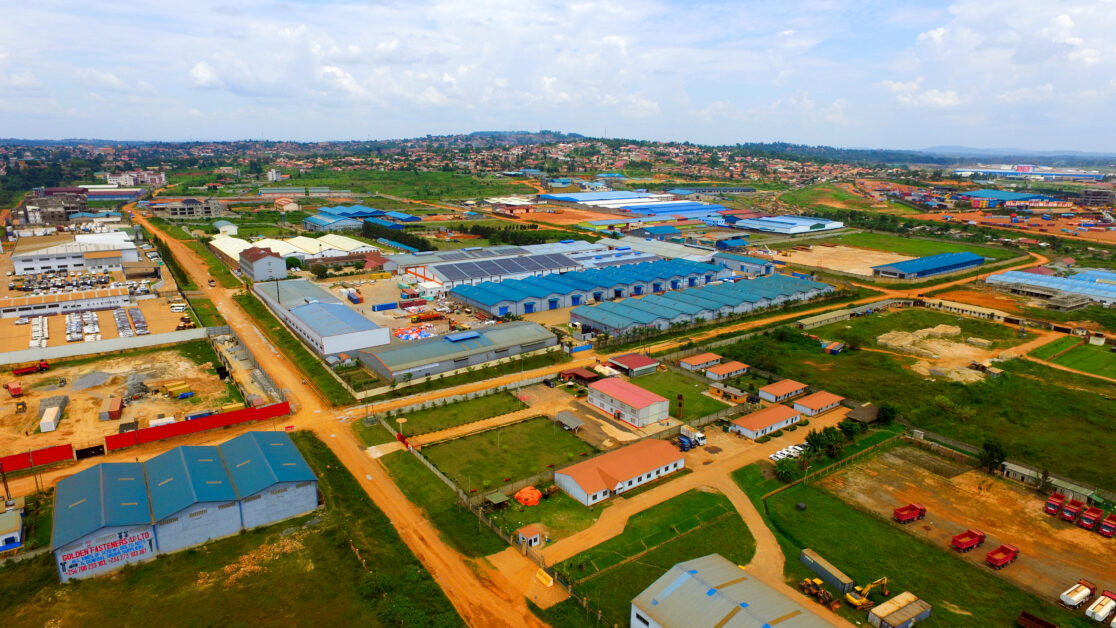 "Promoting BUBU will lead to a more balanced trade in the long run and create jobs for the population since local firms will have the opportunity to thrive," the report says. The report also notes that the pandemic has exhibited the need to leverage technology in the logistics supply chain and the route to market, all aided by suitable digital payments solutions.
"Once digital payments are solved, the transition to online retail will be much easier," Aaron Akampa, Stanbic Bank.
Mr. AKampa says that moving to a cashless economy will facilitate the transition from traditional retail to online retail.
"The retailer should be open and willing to adapt, although digital disruptions have to make sense from a cost perspective," he adds.
Conclusion: The future belongs to the open-minded entrepreneur
The report concludes that the future of retail, no doubt belongs to the open-minded entrepreneur ready to embrace innovations and challenge the status quote.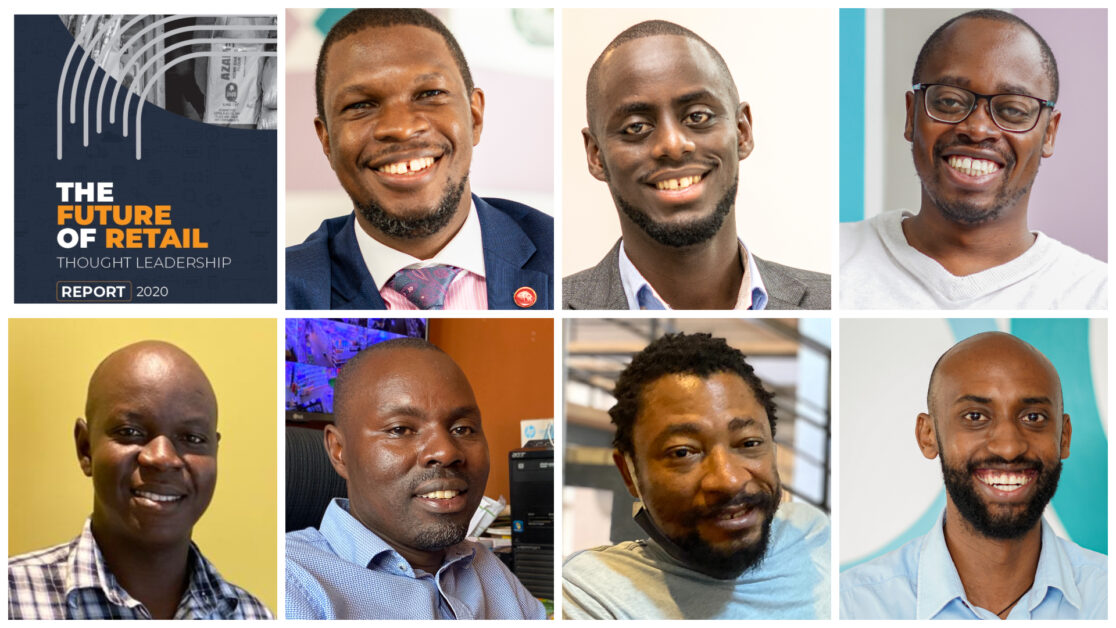 "The businesses that will prosper will be those that connect directly to their customers. Moving forward, retailers will need to develop a better direct relationship with consumers, which will drive a move towards subscription sales instead of transactional sales. The future of retail trade post-COVID-19 will be determined through the new normal as characterised by trends such as diversification of the supply chain and digital transformation," concludes the report.